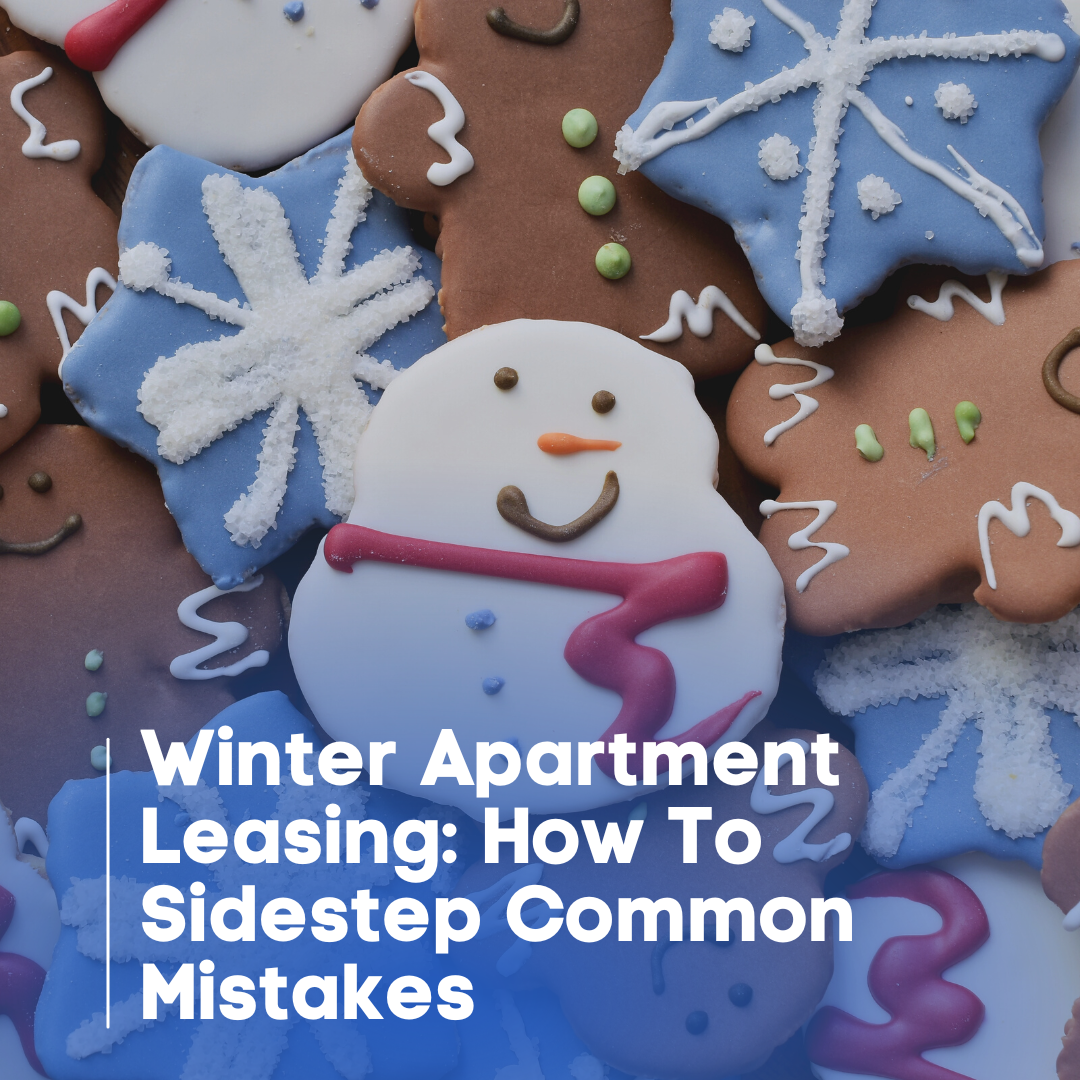 December 12, 2018 9:19 am
Leave your thoughts
Last Modified: November 13, 2023 1:33 pm
Reading Time:
13
minutes
Winter apartment leasing is almost upon us and it's time to ensure your property is ready to go! Apartment marketers often make several common leasing mistakes during the winter season, which can hinder their efforts to attract potential tenants. Some marketers forget to adjust their advertising strategies. Winter can be a quieter season for apartment hunting, so it's crucial to adapt your marketing efforts accordingly.
This may involve promoting shorter lease terms or offering winter move-in specials to entice renters during a less competitive period. This article aims to provide property managers and marketing teams with actionable insights for leasing during the winter. From leveraging social media to offering winter promotions, discover strategies that yield results.
According to industry reports, apartment vacancies can increase by up to 20% during the winter months, making effective marketing strategies crucial. Apartment marketers often encounter unique challenges during the winter months that can make their efforts more challenging. One significant reason is the weather itself. The National Apartment Association reports that renter activity drops by nearly 50% in some markets during winter.
Harsh winter conditions, such as heavy snowfall, ice, and frigid temperatures, can deter potential tenants from venturing out to view properties. This reduced foot traffic can lead to a slower rental market, making it more difficult to secure leases.
Additionally, winter can bring increased competition for a limited pool of renters, as people tend to postpone moving until the weather improves. Moreover, the shorter daylight hours can limit the time available for property viewings and marketing activities. To overcome these struggles, apartment marketers must adapt their strategies by highlighting winter-specific amenities, optimizing online listings with seasonal imagery, and being proactive in addressing weather-related challenges to maintain a steady flow of prospective tenants.
You cannot use the same apartment marketing strategy all year long as each season calls for a different approach! Don't let your leases be long and dull as the weather outside gets cold. With the right approach, winter can become just as much as a time of growth as other times throughout the year.

When do apartment leases begin to slow down?
The onset of fewer leases can vary depending on several factors, including geographical location and local dynamics. However, in many regions, the slow season typically begins in late fall and continues through the winter months. This slowdown often aligns with the colder weather and the holiday season, which can make moving less desirable for many people. In areas with academic institutions, it might also coincide with semester breaks when student housing demand decreases.
The Apartment List National Rent Report shows that rent growth slows down by 0.5% to 1% during the winter. While slow seasons can be influenced by specific regional conditions, they generally involve a reduced flow of new tenants and can present challenges for property managers and landlords in terms of maintaining occupancy rates and rental income.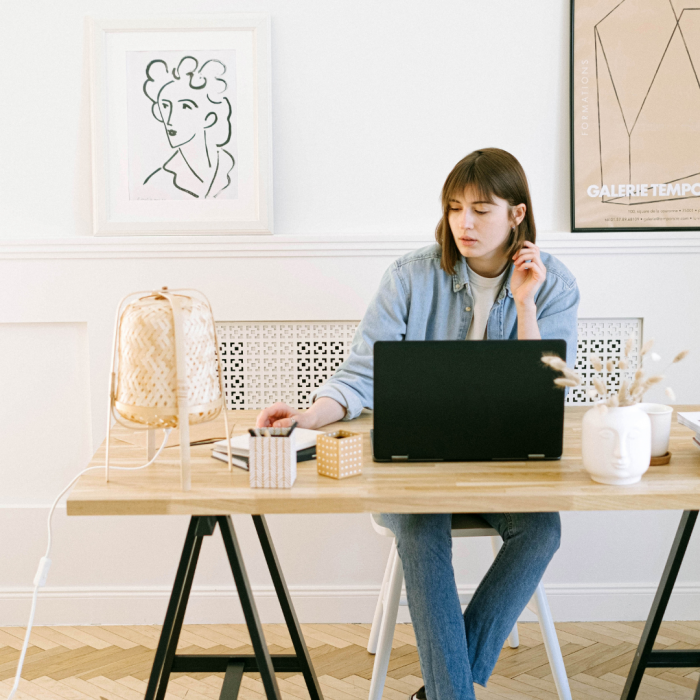 Common Mistakes Properties Make During Winter
During the winter apartment marketing season, leasing teams may face specific challenges that can lead to common mistakes if not addressed effectively. Some of these mistakes include:
Limited Marketing Efforts: Some leasing teams reduce their marketing efforts during the slow season, assuming there's less demand. However, this can be a mistake as marketing remains essential to attract a limited pool of potential tenants. Effective marketing campaigns should still be in place. Integrating Google My Business into your strategy is a good idea, especially when you're promoting new home listings with catchy marketing slogans like "Lease Today for a Cozy New Home!"
Ignoring Property Maintenance: Neglecting property maintenance or improvements during the slow season can leave apartments looking less appealing to prospective renters. It's crucial to maintain the property's curb appeal and functionality year-round.
Lack of Tenant Retention: Focusing solely on attracting new tenants and neglecting current residents can be a mistake. Tenant retention is essential, so leasing teams should engage with existing renters and offer incentives to renew leases.
Ignoring Feedback: Not actively seeking feedback from prospective tenants who choose not to lease can be a missed opportunity for improvement. Leasing teams should gather feedback and adjust their strategies accordingly.
Underestimating Seasonal Appeal: While the slow season may have fewer tenants overall, some renters may prefer to move during this time for various reasons. Leasing teams should not underestimate the potential of catering to these specific needs.
Failing to Communicate Value: Not effectively communicating the value of the apartment community, amenities, and services, especially during the slow season, can lead to missed leasing opportunities. Leasing teams should emphasize what makes their property stand out. Crafting compelling marketing slogans that resonate with winter can set you apart and attract tenants looking for a new home.
Neglecting Online Presence: In today's digital age, an online presence is crucial year-round. Neglecting to update the property's website or respond promptly to online inquiries can result in lost leads.
Not Adapting to Local Trends: Ignoring local trends and conditions that may affect tenant preferences and demand can be a mistake. Staying informed about the local rental market is essential for making informed decisions.
Apartment marketing slogans tailored for winter, such as 'Lease Today, Warm Up Tomorrow,' can be a game-changer in a competitive market.
Google Trends shows that search queries like "apartments with indoor amenities" spike during winter.
Successful leasing teams recognize that the slow season presents unique challenges and opportunities. By avoiding these common mistakes and adapting their strategies to seasonal fluctuations, they can maintain and even boost occupancy rates during the colder months.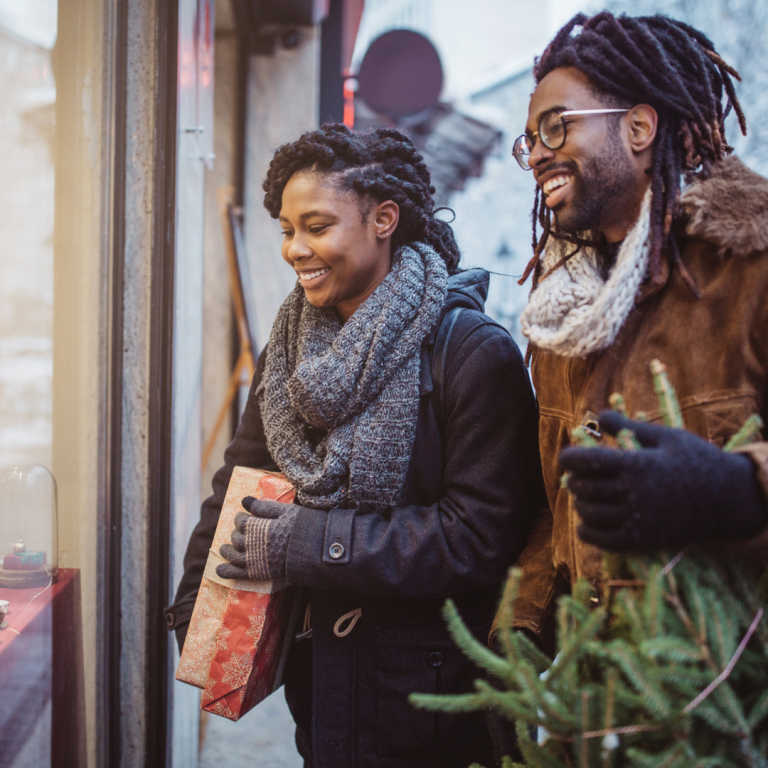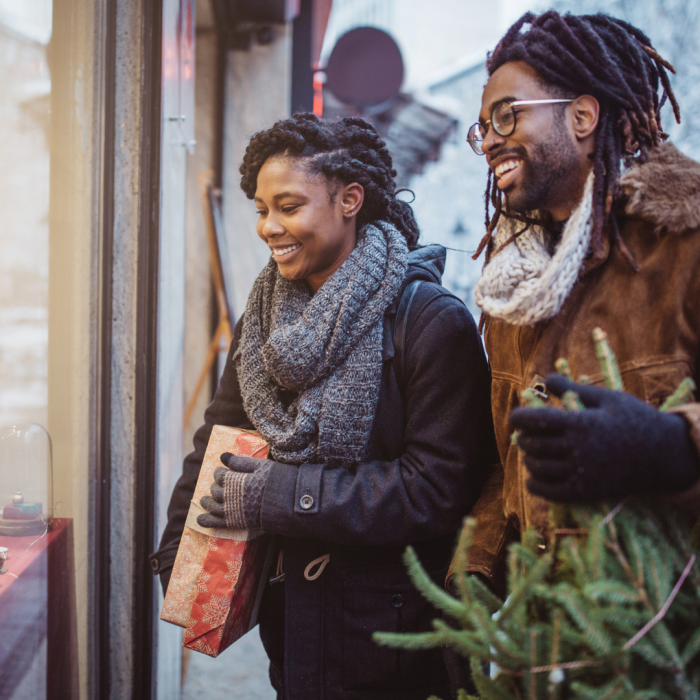 Winter Leasing Ideas:
1. Decorate and Showcase:
Turn your apartment complex into a winter wonderland! Deck the halls with festive decorations, twinkling lights, and wreaths. Create an inviting atmosphere that potential tenants will fall in love with. Consider hosting an open house event with hot cocoa and cookies, allowing visitors to experience the holiday charm firsthand.
Showcasing your apartments to future residents during the winter can be a unique opportunity to highlight the warmth and comfort of your rental units. Start by ensuring that your apartments are well-maintained and winter-ready, with functioning heating systems, weatherproofed windows, and clean, cozy interiors.
When conducting tours, emphasize the cozy and inviting aspects of each apartment, such as spacious living rooms, well-insulated walls, and any fireplaces or heating features. Decorate common areas and model units with tasteful winter-themed decor, and consider providing a warm welcome with hot beverages like cocoa or tea during the tour.
Highlight the convenience of your apartment complex's amenities, such as fitness centers, heated pools, or covered parking, which can make apartment living more comfortable during the winter months. Encourage potential tenants to imagine themselves enjoying the holiday season and winter coziness within the apartment, making it a place they'd love to call home.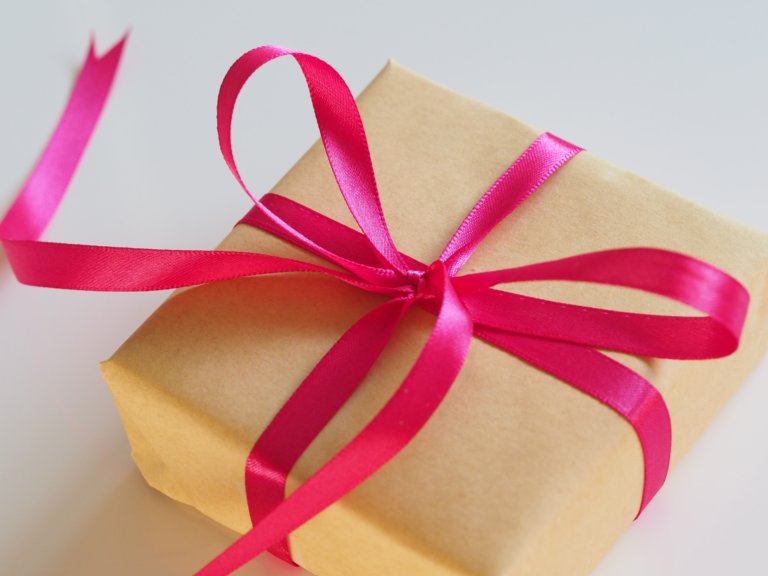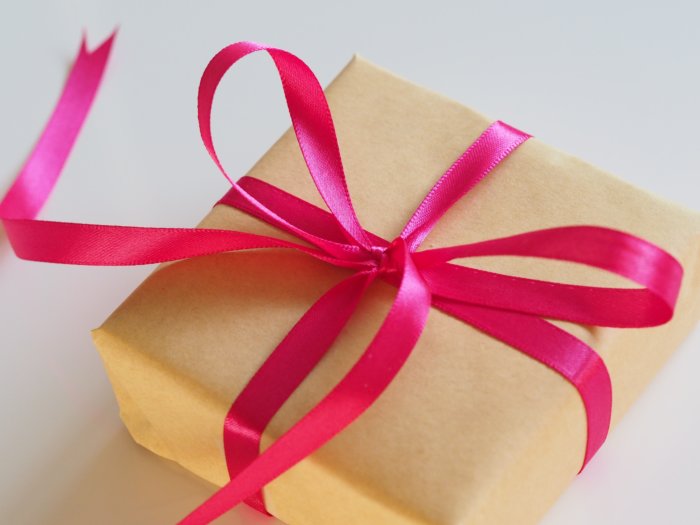 2. Holiday-Themed Social Media Campaigns:
Data from the National Multifamily Housing Council indicates that 35% of renters value community events, making holiday activities a strong leasing incentive. Leverage the power of apartment social media to spread holiday cheer. Run engaging campaigns on platforms like Instagram, Facebook, and Twitter. Share pictures of your beautifully decorated apartments and common areas, and encourage residents to share their holiday décor using a unique hashtag. Offer prizes or discounts for the most festive entries.
Holiday-themed social media campaigns can add a festive touch to your apartment marketing efforts. Here's a list of creative ideas for holiday-themed social media campaigns for apartments:
Holiday Decor Showcase: Share photos and videos of beautifully decorated apartments and common areas within your complex. Encourage residents to showcase their holiday decor, and consider running a contest for the best-decorated apartment.
12 Days of Apartment Living: Create a "12 Days of Christmas" or "12 Days of Apartment Living" campaign where you feature a different aspect of apartment living each day. This could include tips on decorating, organizing, or holiday recipes.
Virtual Apartment Tours: Offer virtual apartment tours with a holiday twist. Walk prospective tenants through a festively decorated apartment and highlight the unique features that make it perfect for the holiday season.
Tenant Spotlights: Share heartwarming stories or interviews with residents who have special holiday traditions or decorations in their apartments. This humanizes your community and shows a sense of belonging.
DIY Holiday Crafts: Share easy DIY holiday craft ideas that residents can do to decorate their apartments. Provide step-by-step instructions and encourage them to share their creations.
Advent Calendar of Specials: Create a virtual advent calendar on your social media platforms, with each day revealing a special offer, discount, or holiday-themed event related to your apartments.
Holiday Pet Parade: If your complex is pet-friendly, organize a virtual pet parade for residents to showcase their furry friends in holiday attire. Offer prizes for the cutest, funniest, or most festive pets.
Countdown to the New Year: Run a countdown series leading up to the New Year. Share tips on setting resolutions, organizing spaces, or creating a cozy atmosphere for the winter.
Holiday Recipe Exchange: Encourage residents to share their favorite holiday recipes, and compile them into a digital cookbook that you can offer as a free download.
Remember to use holiday-themed graphics, hashtags, and interactive elements like polls, questions, and quizzes to engage your audience and encourage participation in these campaigns. Tailor your apartment content to resonate with your specific target audience and the holiday season's spirit of joy and togetherness.
3. Special Winter Promotions:
'Tis the season for giving, and tenants appreciate a good deal. Consider offering special apartment promotions for December, such as a discount on the first month's rent, waived application fees, or a gift card incentive for new leases signed during the month.
Winter promotions can be a great way to attract tenants during the colder months. Here are five creative ideas for winter promotions for apartments:
Winter Move-In Specials: Offer incentives for tenants who sign leases during the winter season. This could include reduced security deposits, discounted rent for the first month, or even a gift card to a local winter activity or restaurant. Promote these offers prominently on your website and in your marketing materials.
Using 'Lease Today' in your marketing materials can create a sense of urgency, especially when combined with winter move-in specials.
Utilities Package: Create a winter-specific utility package that includes heating, hot water, and snow removal services. Promote this as a hassle-free solution for tenants during the cold months, and consider offering it as a complimentary service for a limited time when signing a lease.
Refer-a-Friend Discount: Encourage your current tenants to refer friends or family to your apartments during the winter season. Offer both the referring tenant and the new tenant a discount on rent for a month or two as an incentive. This can help fill vacancies and create a sense of community within your complex.
Winterization Packages: Provide winterization packages for new tenants. Include items like weatherstripping kits, space heaters, or cozy blankets as part of the move-in package. This not only adds value but also emphasizes your commitment to tenant comfort during the winter.
Community Winter Events: Host winter-themed events within your apartment community. Organize activities like ice skating nights, holiday parties, or hot chocolate bars for residents. Promote these events as a way for tenants to connect and embrace the winter season together, creating a sense of belonging.
These winter promotions not only attract new tenants but also demonstrate your commitment to tenant satisfaction and comfort during the colder months, helping you maintain a strong occupancy rate year-round.
4. Winter Move-In Packages:
Create winter move-in packages to entice prospective tenants. These packages could include essentials like warm blankets, cozy slippers, or a holiday-scented candle. Highlight these incentives in your marketing materials and on your website. Here are some ideas for winter move-in packages:
Cozy Comfort Kit: Provide tenants with a cozy comfort kit that includes items like plush blankets, warm socks, a hot water bottle, and a selection of gourmet hot cocoa or tea. These items can help make their new apartment feel warm and inviting from day one.
Winter Essentials Bundle: Assemble a bundle of winter essentials such as ice scrapers, snow shovels, de-icing salt, and a set of windshield wiper blades. This practical package can help tenants prepare for winter weather.
Smart Thermostat Installation: Offer to install a smart thermostat in the tenant's new apartment as part of their move-in package. Smart thermostats allow for efficient heating control and can help tenants save on energy bills during the winter.
Seasonal Decor: Include seasonal decor items like holiday lights, ornaments, and wreaths so that tenants can easily decorate their new space for the holidays without having to purchase these items separately.
Subscription to Streaming Services: Offer a subscription to popular streaming services like Netflix, Hulu, or Disney+ for a few months. This allows tenants to enjoy indoor entertainment during the winter months.
Gym Membership: Include a complimentary gym membership to a nearby fitness center or access to an on-site fitness facility for the duration of their lease. Staying active can be a challenge during the winter, and this gesture promotes a healthy lifestyle.
Heating Bill Credit: Provide a credit toward the tenant's first heating bill. This financial incentive can be especially attractive during the colder months when heating costs tend to rise.
Local Restaurant or Grocery Store Gift Card: Offer a gift card to a local restaurant or grocery store, allowing tenants to enjoy a meal out or stock up on winter essentials.
Moving Assistance: Arrange for a professional moving company or provide a moving assistance service to help tenants with the physical aspects of moving in, such as heavy lifting and furniture arrangement.
Remember to promote these move-in packages as a limited-time offer, and highlight the value they add to the tenant's experience. Such packages not only make moving in during the winter more appealing but also demonstrate your commitment to tenant satisfaction.
5. Holiday Events and Activities:
Organize fun and engaging holiday events within your apartment community. Host a cookie decorating contest, a gift-wrapping station, or even a visit from Santa for the little ones. Events like these can create a sense of community and make your complex feel like a home for residents.
December is a time for holidays and people love being festive! So, it is the perfect time to throw a party. Referrals are an excellent way to get prospects during the slow winter months so encourage your residents to bring friends to the holiday party, so they can experience for themselves how great of a community you have at your property.
6. Highlight Amenities:
Show how your apartments make the cold weather outside seem less daunting. Highlighting your amenities effectively involves showcasing the unique features and benefits of your apartment community to prospective tenants. Begin by creating visually appealing content, such as high-quality photos and videos, that showcase each amenity in action.
Use descriptive captions or explanations to detail how each amenity can enhance the tenant's lifestyle. Feature these visuals on your website, social media profiles, and marketing materials. Based on an Animoto study, video content boosts message effectiveness by 48%. Leverage this by offering video tours of apartments prepared for winter living. Additionally, consider organizing virtual or in-person tours specifically focused on your amenities.
Emphasize how these amenities can improve the quality of life for residents, whether it's a fitness center for an active lifestyle, a pool for relaxation, or a dog park for pet owners. Highlight any special promotions or packages associated with your amenities to entice potential tenants, and always encourage questions or inquiries for more information. Effective amenity marketing can differentiate your property and attract tenants who value the added features your community offers.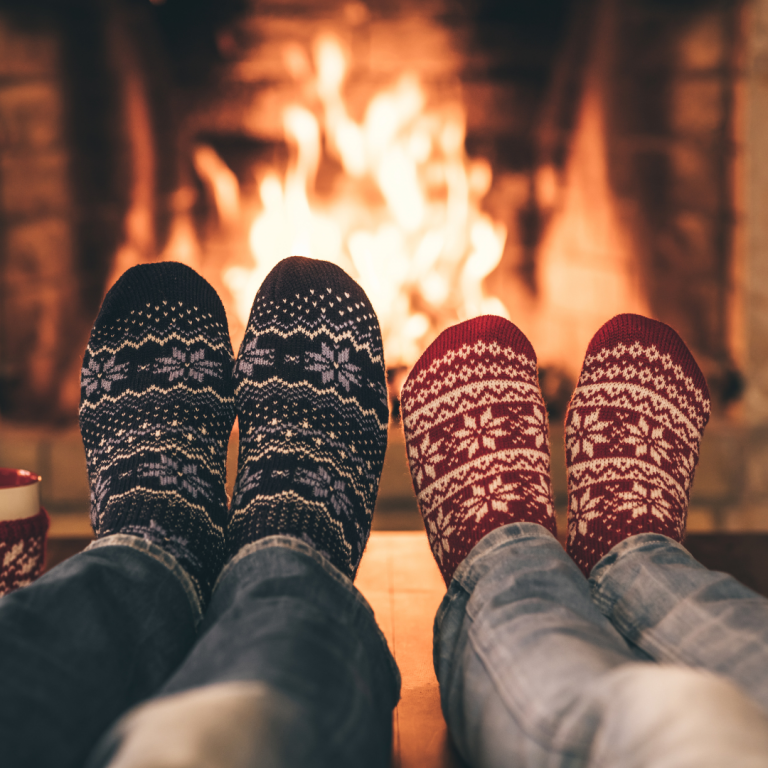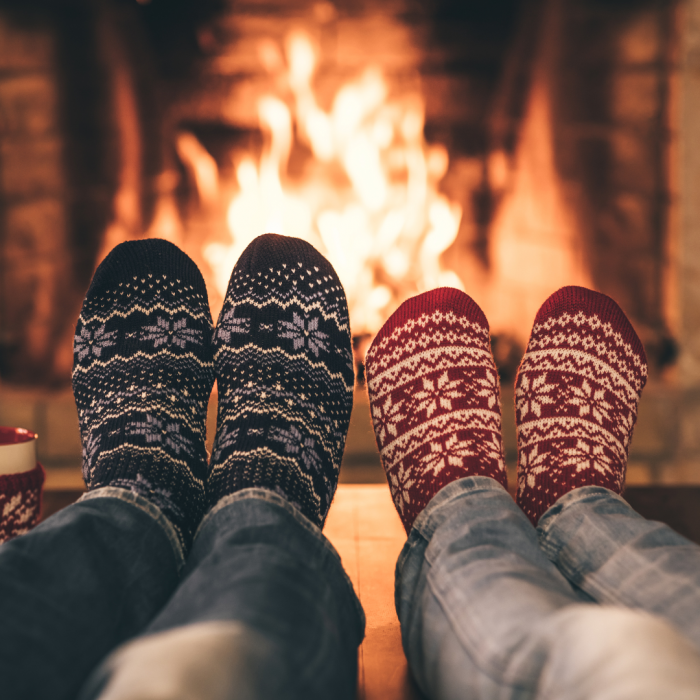 7. Create Holiday-Themed Content:
Produce holiday-themed apartment blog posts, videos, or newsletters that offer tips on decorating small spaces, hosting holiday gatherings, or surviving the winter season. Share these resources on your website and social media channels to establish your expertise and attract potential renters. Creating holiday-themed content for apartment complexes can engage your current residents and attract potential tenants while fostering a sense of community. Here are some ideas:
Apartment Decorating Contest: Organize a holiday decorating contest for residents, encouraging them to deck out their balconies, doorways, or windows with festive decor. Share photos of the entries on social media and offer prizes for the best decorations.
Virtual Caroling Night: Host a virtual caroling night where residents can join a video call and sing their favorite holiday songs together. Promote it as a fun and communal way to celebrate the season.
DIY Decoration Tutorials: Create short video tutorials or blog posts showcasing easy DIY holiday decoration ideas that residents can try in their apartments. Include step-by-step instructions and a list of materials needed.
Recipe Swap: Encourage residents to share their favorite holiday recipes, whether it's for cookies, cocktails, or a special family dish. Compile these recipes into a digital cookbook and share it with your community.
Pet Costume Contest: If your complex is pet-friendly, host a pet costume contest for the holidays. Ask residents to share photos of their pets dressed in festive attire, and award prizes for the cutest or most creative outfits.
Virtual Holiday Movie Night: Organize a virtual holiday movie night where residents can vote on a holiday classic to watch together. You can use platforms like Netflix Party to synchronize viewing.
Holiday Lighting Ceremony: If your apartment complex has outdoor lighting or a communal tree, host a virtual lighting ceremony where a resident or community leader lights the decorations for the season.
Letters to Santa: Set up a designated mailbox for residents (and their children) to drop off letters to Santa Claus. Consider having a volunteer reply with personalized letters from "Santa."
Winter Safety Tips: Share practical tips on staying safe during the winter months, such as how to prevent frozen pipes or safe holiday lighting practices. This information can be valuable to your residents.
Community Giving: Organize a holiday charity drive, like a food or toy drive, to benefit a local organization. Promote it as an opportunity for residents to give back to the community.
Spotlight Resident Stories: Share heartwarming stories from residents about their favorite holiday memories or traditions. This personal touch can create a sense of belonging and community.
Countdown to the New Year: Create a countdown series highlighting one special aspect of your complex each day leading up to the New Year, whether it's an amenity, a resident testimonial, or a fun fact.
Online Advent Calendar: Design an online advent calendar on your website or social media platforms. Each day, reveal a special deal, holiday tip, or fun fact behind the calendar door.
Virtual Holiday Craft Fair: Showcase local artisans and crafters through a virtual holiday craft fair. This can help support local businesses and provide unique gift ideas for residents.
These holiday-themed content ideas can foster a sense of community and excitement within your apartment complex while appealing to both current and potential residents.
The Untold Pros and Cons
Pros
Hidden Tenant Gems: Winter often filters out casual browsers, leaving you with genuinely interested tenants. These folks are usually committed and less flaky, making the leasing process smoother.
Less Price Haggling: With fewer options on the table, tenants are less likely to negotiate aggressively on rent. This can be a win for property managers looking to maintain stable pricing.
Easier Vendor Availability: Ever tried booking a cleaning service or a repair technician during the summer rush? In winter, vendors are generally more available, making property upkeep a breeze.
Streamlined Operations: With fewer tenants walking in and out, your team can focus on improving operational efficiencies. Think of it as a business "spring-cleaning" but in winter.
Loyalty Building Opportunity: Winter allows for more personalized engagement with tenants. Hosting a holiday event? You've got a captive audience that's more likely to attend and remember the experience.
Cons
Utility Overheads: Winter months can see a spike in utility costs, especially heating. If utilities are included in the rent, this could eat into your profits.
Limited Visual Appeal: Snow and gray skies can make even the best properties look dreary. You'll need to get extra creative with your staging and photography.
Emergency Maintenance: Snowstorms or freezing temperatures can lead to unexpected maintenance work, from burst pipes to heating system breakdowns.
Tenant Turnover Challenges: Existing tenants might also find winter an inconvenient time to move, making them more likely to renew leases even if they're unhappy. This could lead to longer-term issues.
Reduced Office Hours: Shorter days and holiday closures mean fewer hours to conduct showings or handle administrative tasks, potentially slowing down the leasing process.
The holidays are a wonderful time to infuse your apartment marketing efforts with holiday magic. By decorating your complex, offering special promotions, and engaging with your community, you can create a festive and inviting atmosphere that attracts tenants and leaves a lasting impression. With these creative marketing ideas, your apartments will shine as bright as the holiday lights, setting the stage for a successful winter and beyond!
Categorised in: Apartment Marketing, For Property Managers
This post was written by Isabella Housel
Isabella Housel is a passionate and versatile professional writer with a deep love for words and a commitment to crafting compelling content that engages, informs, and inspires. With many years of experience in the industry, she has honed her skills across various genres, from creative storytelling to informative articles and technical documentation.