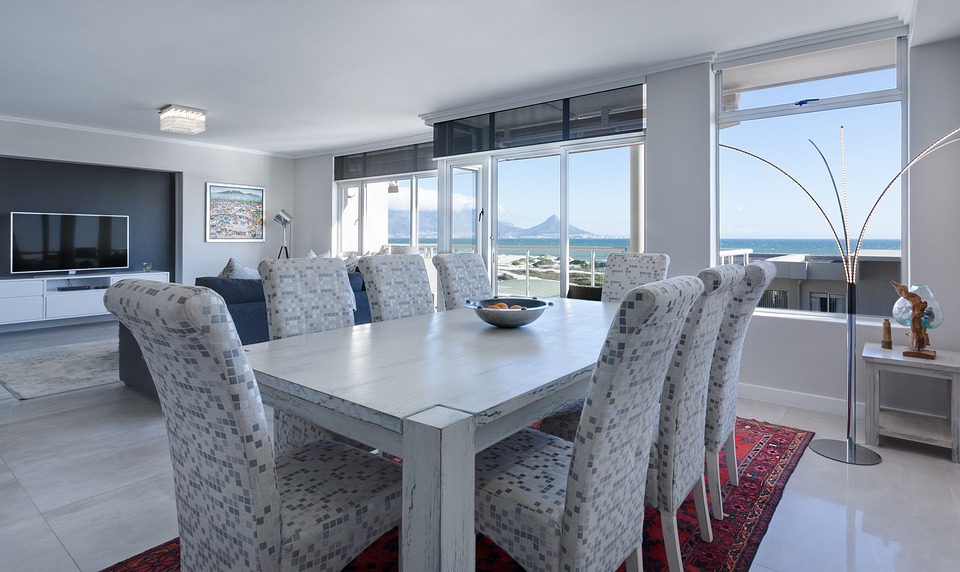 January 17, 2023 12:57 pm
1 Comment
Last Modified: November 30, 2023 8:38 am
Reading Time:
7
minutes
Consumers in all sectors of the economy are growing more knowledgeable and being more selective about the goods and services they buy or lease. Renters, home buyers, and apartment seekers all have similar expectations in terms of value, quality, and the newest and best bells and whistles. They anticipate getting more than they bargained for. It's important to understand those expectations and market your multifamily property in a way that highlights all you have to offer.

Marketing apartments with amenities can be an effective way to attract potential renters and stand out in a competitive market. To market apartment amenities, you can use a variety of strategies such as:
Highlighting the amenities on your website and social media platforms.
Offering tours of the property, focusing on the amenities during the tour.
Hosting events or open houses that showcase the amenities.
Creating a referral program where current residents can refer friends or family in exchange for incentives.
Using targeted online advertising to reach potential renters who are searching for specific amenities.
Creating a virtual tour of the property, including the community amenities.
Offering virtual tours of each apartment floor plan that showcase the amenities and finishing features, while giving potential renters a sense of the space.
Upgrading your multifamily marketing with video that highlights the great amenities you offer and sharing it across platforms.
Brochures and Flyers: Create brochures and flyers that highlight the amenities of your apartments and distribute them to local real estate offices, libraries, and community centers.
Use Social Media: Use social media to post pictures and videos of amenities, and engage with potential renters by responding to their comments and questions.
Highlight the amenities that make the apartment feel luxurious, such as granite countertops, stainless steel appliances, and high-end finishes.
It's important to understand your target market and tailor your marketing strategy accordingly. Make sure to use high-quality photos and videos of your amenities to help potential renters envision themselves living in your community. Good pictures convey so much about a layout but an apartment marketing video is even better. Share all that your property has to offer and help residents understand what's great about being a part of your neighborhood.
Residential condominiums and apartments should satisfy all of these requirements, not only now but also in the future, as these needs and wants change. The facilities in your common areas must change as the demographics of your residents do. Marketing a lifestyle is just as important to the success of your building's occupancy rate as it is to the sales and resales of new homes.
Especially for properties with a particular demographic, like retirement communities, highlighting the unique amenities and services of the property is really important. Seniors and their families need to understand the lifestyle they can expect while living in one of your apartments. Will it meet their needs and preferences? Is it set up to offer them fulfillment and comfort for the next phase of their lives? Marketing for assisted living communities will be a little different than for an active senior community and your team will need to keep that in mind. No matter your target audience, helping them understand the lifestyle they can expect at your property is what will turn prospects into leases and help build your community.
The marketing of a lifestyle to increasingly discerning consumers depends heavily on the apartment amenities and community facilities you offer. Your property management company must make the necessary amenities investments know when to update them, and most importantly, know how to promote them to potential renters.
You can also make use of your marketing channels to maintain positive tenant relations and boost referral business.
What Are Considered Apartment Amenities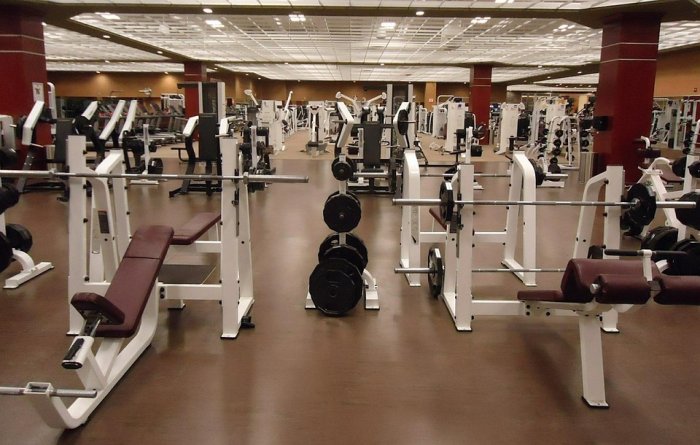 Full-service apartment amenities typically include things like:
Fitness center
Swimming pool
Business center
On-site laundry facilities
Housekeeping services
24-hour security
Concierge services
On-site parking
Elevator
Clubhouse or community room
Pet-friendly policies.
It can also offer additional amenities like a spa, sauna, massage room, private terrace, balcony or garden, and many more. It depends on the property.
In the very competitive industry of today, average marketing will fail. Your property management company needs to visit the areas where your target market resides and develop messaging about your property that resonates with them. Even if you develop the ideal amenity package, it won't matter if no one knows about it.
It's important to know who your prospective tenants are and how they might grow or change in the future. For instance, the proper messaging must be used across various media when marketing to Millennials, which are a completely different demographic than seniors. Keep your community in mind.
Create a Complete Rental Property Marketing Strategy
Apartment advertising has its own set of difficulties. Without a strategic plan, your inventive apartment ads won't work, no matter how imaginative they may be. A marketing strategy should cover everything, from knowing your target market and where you stand in terms of competition, to how you intend to reach that market and set yourself apart from your rivals in order to generate sales.
Your marketing strategy should include your property marketing budget. It will include charges and a timeline for how you plan to accomplish your marketing goals. Implementing voice search optimization in your marketing strategy can significantly enhance the accessibility of your property listings, making it easier for potential renters to find information about your amenities using voice-activated devices.
Create a Great Apartment Rental Listing
Creating a rental listing that displays your property's best qualities and provides tenants with the information they need to make an informed decision is the first step in marketing your property. A compelling title, a clear description, and some eye-catching pictures will help draw in potential tenants.
What is the difference between Apartment Amenities and Services
Apartment amenities and services refer to different things when it comes to renting an apartment.
Amenities refer to the features or facilities that are included in the apartment or complex, such as a gym, pool, parking, or laundry facilities. They are typically included in the cost of rent and are available for all residents to use.
Services, on the other hand, refer to additional offerings or assistance provided by the management or staff of the apartment complex. These may include things like maintenance and repairs, package delivery, or concierge services. These services may be included in the cost of rent or may be available for an additional fee.
In summary, amenities are the features that come with the apartment complex, while services are the additional assistance or offerings provided by the management or staff.
Determining which amenities will work best for your community is quite similar to understanding which channels are most effective with specific populations. To achieve the greatest degree of success, property marketing and amenity development require a fusion of art and science.
What Amenities Do Most Apartment Complexes Have?
The majority of apartment communities have standard amenities including a kitchen, bathroom, and bedroom. A living room, balcony or patio, laundry facilities, and access to extras like a swimming pool, fitness center, or parking are examples of additional amenities.
Additional features like a private courtyard, concierge service, or rooftop terrace may be available in certain luxury apartments. Depending on the location and style of the apartment complex, amenities can change.
What Are the Characteristics of Amenities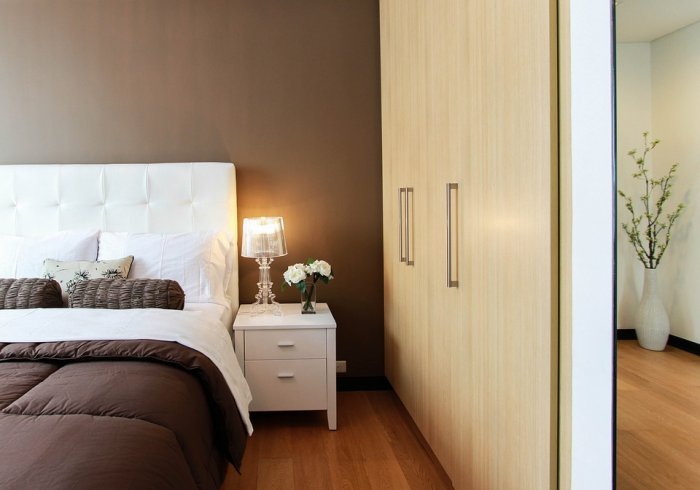 Depending on the type of property and its location, amenities can have many qualities, and some common ones include:
Convenience: Residents' lives should be made simpler and more convenient through amenities. Residents can save time and money by taking advantage of amenities like on-site laundry, a fitness center, and a pool.
Quality: Amenities should be kept up properly. For instance, a clean laundry room, a pool with modern equipment, and a gym.
Security and safety should be reinforced via amenities. For instance, security cameras, gated parking, and restricted access to the building can all increase inhabitants' feelings of security.
Comfort: Amenities should foster relaxation and comfort. Residents may find it relaxing to mingle in a lounge area, a courtyard with chairs, or on a rooftop terrace.
Variety: Amenities should accommodate a range of interests and lifestyles. Different interests and pastimes can be accommodated by a gym, pool, and communal garden.
Accessibility: All residents should have no trouble using the amenities. Residents with mobility issues may find it simpler to access amenities on higher floors of a multi-story building if there is an elevator.
Advances in technology: Amenities should be updated with the newest features and technologies, such as smart home features, high-speed internet, and digital keyless entry systems.
Apartment buildings can raise their overall value and attract and keep tenants by offering a combination of these features.
What Are the Benefits of Amenities?
Apartment amenities can provide residents with a number of advantages, such as:
Convenience: By reducing the need to go elsewhere in order to access services like laundry facilities, fitness centers, and pools.
Facilities with private gates and security cameras can help residents feel comfortable and secure in their apartment buildings.
Air conditioning, private balconies, and high-end finishing are examples of amenities that can increase the comfort and quality of an apartment.
Increased property value: Amenities can raise the appeal of an apartment and its value.
Advertising apartment communities is the process of promoting amenities and services through various mediums such as print, social and digital platforms. The goal of advertising is to increase awareness and interest in a particular community, ultimately leading to increased sales or leases.
What Are The Differences Between Facilities and Amenities?
Facilities and amenities are similar in that they both refer to features and services that are provided to residents in an apartment complex or community. However, there are some key differences between the two terms.
Scale: Facilities tend to refer to larger, more complex features that may require significant investment and maintenance, such as a gym, pool, or tennis court. Amenities, on the other hand, tend to refer to smaller, more convenient features that are included with the rental unit, such as air conditioning, a dishwasher, or a balcony.
Purpose: Facilities are often provided for the purpose of recreational activities, fitness, or entertainment. Amenities are provided for the purpose of comfort, convenience and luxury.
Cost: Facilities typically require more investment, both in terms of construction and ongoing maintenance, compared to amenities.
Location: Facilities are usually located in a central location within the complex, while amenities are often included within the rental unit.
In summary, facilities refer to the bigger and more complex features of an apartment complex like swimming pools, gyms, tennis courts, etc. Amenities refer to the small and convenient features that are included in the rental unit like air conditioning, dishwasher, balcony, etc.
Categorised in: Apartment Marketing
This post was written by Chandra Lloyd
Chandra Lloyd is a writer for Market Apts with a focus on SEO copywriting and digital marketing for multifamily housing.