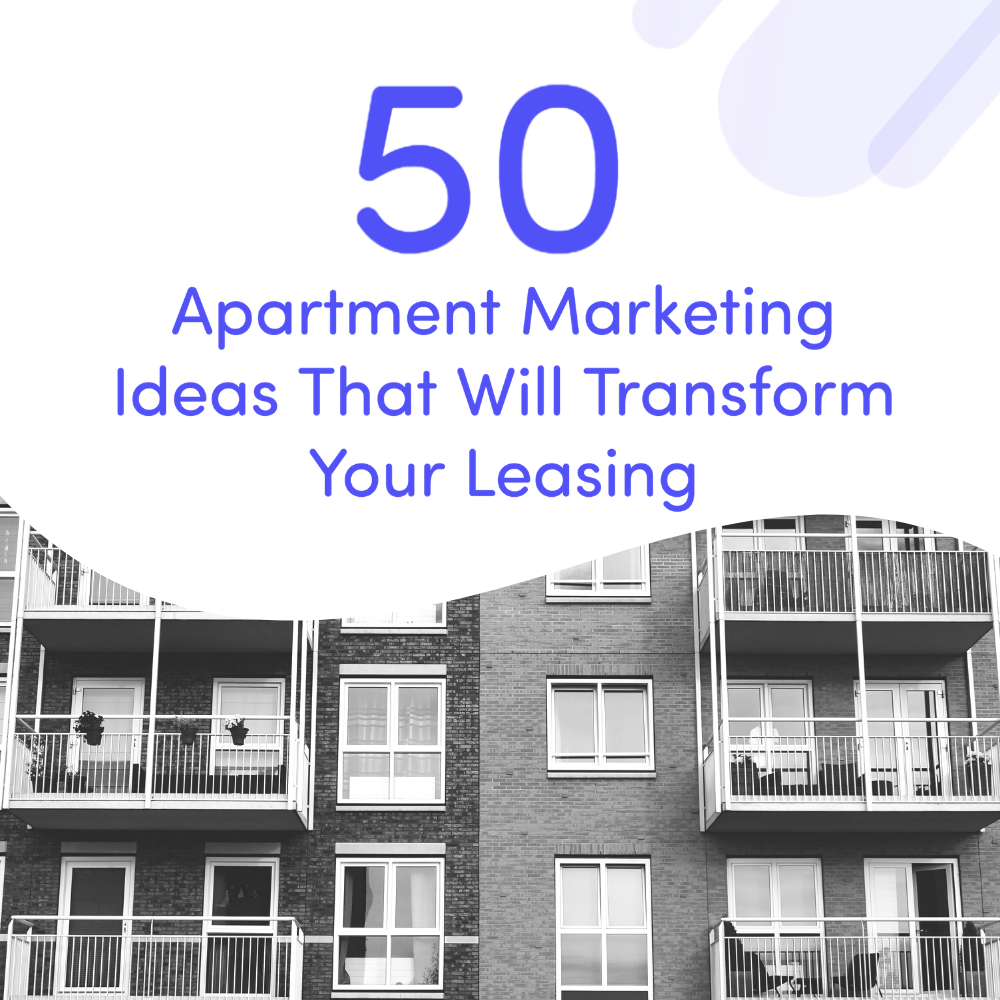 June 23, 2020 4:50 pm
4 Comments
Last Modified: September 8, 2023 10:38 am
Reading Time:
30
minutes
Apartment marketing begins and ends with creativity. With so many online and offline options it can be difficult to know where to begin. When apartments are sitting in vacancy it can be a huge setback for you and your team. Not to mention, finding good residents and tenants can often be challenging. However, there are a variety of apartment marketing ideas that you can use to occupy a vacant unit!
Digital marketing encompasses a wide range of tactics, such as search engine optimization (SEO), social media advertising, email marketing, and online listing platforms, all aimed at reaching a wider audience and generating leads.
With the right apartment advertising methods, you can fill vacancies quickly and efficiently. Get started with the tips below, and shorten the amount of time your units stay empty. These apartment marketing ideas will not only help you increase visibility and brand awareness but also facilitate meaningful connections with prospective renters in the digital realm.
The Most Important Apartment Marketing Strategy
First and foremost, it's important to make sure that the specific features and benefits of your communities are accurately reflected in all of the messaging and marketing materials. In order to achieve this, you need to highlight the qualities that make your rental properties stand out from the competitors.
Think about what makes your property unique. Do you have upscale amenities? Are your apartments equipped with advanced smart home technology? Are you trying to market a retirement community with unique features for active seniors? Make sure that every where you advertise your apartments you include the best your property has to offer potential residents.
Your web presence is an important component of that apartment marketing. You have to have a robust and well-managed web presence because prospective tenants today are likely to start their apartment search online. Be sure to review all online listings to make sure it matches your website and accurately reflects the stand out qualities of your rental property.
These marketing tactics will help you grow your company, bring in new prospects, and turn leads into leases.
1. Customize Your Website
Start your apartment advertising off right by customizing your website! Many apartment websites in the multifamily world take on a very similar look and feel. The designs can seem repetitive, and the information is not particular to that specific community. Customizing your website to represent your apartments in a unique way makes it more personal, and sets your community apart from all of the rest.
Your property website design has a significant impact on the effectiveness of campaigns. A well-designed website can have a big impact on a company's marketing efforts. It acts as a virtual storefront, grabbing visitors' interest and tempting them to continue exploring. A visually beautiful and user-friendly design distinguishes the website in a crowded online world, enhancing its presence on search pages.
2. Update Your Google My Business
Google My Business is taking the local SEO world by storm as it continues to be one of the greatest ways to increase your website traffic. However, did you know that you can do regular posts on your GMB? It can function similarly to social media in the sense that your regular posts can give prospects an insight into your community. Not to mention, your GMB will be the first thing that many prospects see when they're searching the internet. This is an absolutely essential step for anyone doing apartment marketing.
GBP has proven to be an incredibly effective tool for multifamily property owners and managers to promote their rental listings. By creating a business listing on Google, property owners can showcase their properties to potential renters, who are increasingly using Google to search for rental properties. A well-optimized business profile can increase a property's visibility in local search results, leading to more inquiries and showings.
One of the best marketing ideas for apartments is a solid Google Business Profile (GBP). By keeping an up-to-date business profile, potential tenants looking for apartments in the surrounding area can quickly find and learn about your complex A complete Google Business Profile page includes not only the essentials, like the address, phone number, and website, but also images, customer reviews, and other information that might help distinguish your community from competitors.
3. Utilize Yelp, Bing, & Apple Maps
Does your property utilize more local listings than just the GMB? Take advantage of the variety of listings that are at your fingertips such as Yelp, Bing, and Apple Maps! Placing your property on each of these will help you grow your traffic from a variety of sources.
The world of local SEO for apartments is so important, as it essentially makes up most of the current search world. Regularly update your local listings to make sure that your property is taking your local SEO to the next level!
One apartment marketing idea that can help increase visibility and attract new tenants to your apartment complex is to optimize your internet apartment listings. By ensuring that your listings are complete, accurate, and up-to-date, you can make it easier for prospective tenants to find and learn about your apartment complex. This includes providing detailed descriptions of your rental units and amenities, as well as high-quality photos that showcase the unique features of apartments.
You can also leverage popular online platforms such as Zillow and Apartments.com to reach a wider audience and increase the chances of your business being seen by people actively searching for apartments in the area. By taking the time to optimize these online apartment listings and making them as appealing as possible, you will position your business for success and stand out in a crowded market.
4. Send Out Virtual Newsletters
The days of walking door to door to give each resident a flyer are long gone! Creating a regular newsletter can be a great way to keep your current residents informed, and satisfied with everything that is happening. Residents really do appreciate staying up to date on what's happening within their community!
Increasing your current resident's satisfaction is one of the greatest ways to improve your leasing. When residents feel at home in your community, they will stay. When they keep leasing, you will have to worry less, and less about finding new renters! Current resident satisfaction is a huge aspect of apartment marketing.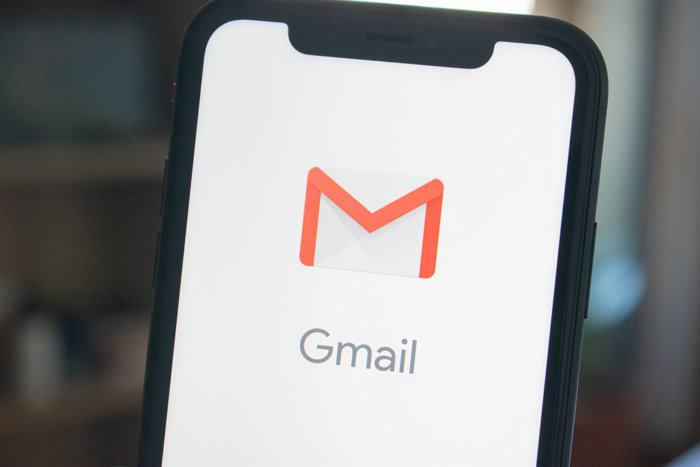 5. Audit Your Website
Have you had your website looked at by apartment marketing experts? There may be aspects of your website that are not functioning properly. The technical aspects of your website can directly impact how well it performs on search engines. Going through your website slowly, and thoroughly will allow for crucial improvements to be made.
An effective marketing plan involves both attracting potential tenants to your rental properties and reaching out to them. Inbound marketing can be helpful in this situation. Website audits are one of the best strategies to implement inbound marketing. An audit of your website can help you find any problems that might be keeping it from ranking well in search results, which would improve traffic and attract more potential tenants. The audit can also point up areas where the website's user experience could be enhanced, for, by making it more mobile-friendly or simpler to use.
6. Enhance Your Social Media
Where does your property currently stand on using social media? Do you post frequently, and take advantage of its great features? Yes, it's true, social media can be an exhausting pursuit, but don't get too discouraged. Not only is it the perfect way for prospects to look into your community, but it has the power to increase your leads! Develop creative post ideas that will enhance your apartment marketing and draw in a new audience.
Reaching potential tenants requires the use of social media marketing. The layout, amenities, and unique features of the apartment building might be highlighted with a special Instagram account. The neighborhood and local attractions may be shown through videos, 360-degree virtual tours, and professional images.
Additionally, Facebook advertisements can be directed at users who suit the complex's target demographic, such as young professionals or families with kids. In addition to creating hype, social media giveaways and contests can draw in potential renters.
7. Respond To Your Resident Reviews
Show other prospects that you care about the way that you respond to your community! I mentioned earlier in this article that your Google My Business and other local listings are a hub for your prospects. With these listings being one of the first things any prospect will see, that also means your reviews will be showcased as well. Provide your prospects with the information that they need to feel confident in your team's communication.
In addition, responding to negative reviews in a professional and helpful manner can demonstrate a commitment to providing exceptional customer service and addressing concerns. By incorporating resident reviews into our apartment marketing ideas, we can leverage the power of social proof to increase the chances of attracting new tenants and building a strong reputation in the market.
8. Property Videos
You may be familiar with virtual tours, but have you heard of property videos? A property video is a spectacular marketing tactic to show off everything that your community has to offer. It takes virtual tours a step further and gives prospects a true look into your fantastic community.
Video content makes a significant difference in apartment leasing by allowing leasing agents to showcase properties and amenities in a dynamic and engaging way. By incorporating videos into your online listings or virtual tours, you can provide a realistic and immersive experience for online prospects, helping them envision themselves living in the apartment.
The amazing thing about a property video is that it invites prospects to have a full experience. Videos provide an emotional connection that is irreplaceable, and not found in nearly any other apartment marketing aspect.
9. Resident Events
It seems to be that most people do not like to go to events alone. More often than not, people will naturally invite a friend, or family member to attend an event with them. Not only is it a natural way to acquire resident referrals, but it also provides more opportunities for your residents to bring up where they live!
As residents go about their daily routines and talk about where they live, your resident events can make a name for themselves! Resident satisfaction and retention produce a chain reaction for better leasing.
Picture the excitement that unfurls when a meticulously orchestrated resident event takes center stage in your community. It transcends the mere act of hosting a gathering; it's a tapestry of interwoven connections and a foundation for a profound sense of belonging. As residents become enlivened and appreciated, they organically evolve into fervent advocates for their abode. Fuel their enthusiasm to extend invitations to friends and family, magically metamorphosing an ordinary event into an influential conduit for referrals.
Extend invitations to friends and family, magically metamorphosing an ordinary event into an influential conduit for referrals. Present distinctive encounters that harmonize with their ways of life, such as culinary workshops, alfresco movie evenings, or invigorating fitness showdowns. These occasions bloom into catalysts for conversations, effortlessly dispersing the narrative about your property in the most uncontained manner.
By anchoring your efforts in resident contentment and loyalty, you're not solely enhancing their living experience; you're igniting a domino effect that cascades into elevated leasing outcomes. This strategy harmonizes seamlessly with the vanguard of community engagement trends, offering an invigorating vantage point on the landscape of apartment marketing. It's a narrative of crafting indelible memories, cementing connections, and transmuting the way individuals perceive their personal havens.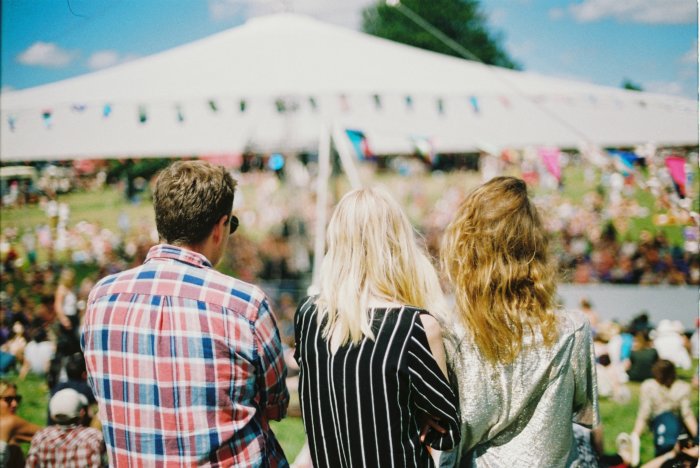 10. Apartment Texting
Do you text your residents yet? Apartment texting is one of the quickest, and easiest ways to communicate with your residents on a regular basis. It is fast, efficient, and the results are totally worth the investment. With an apartment texting program, you can rapidly inform residents of upcoming events or new information. It saves time and has a much higher chance of converting.
Live chat is an invaluable communication method on apartment websites, offering a convenient alternative to traditional text messaging for both new residents and the leasing office. By incorporating live chat functionality, apartment websites allow prospective residents to engage in real-time conversations with leasing office representatives. You can provide instant access to information about available units, lease terms, and community amenities.
Also, live chat promotes a personalized and tailored experience, allowing one to address specific questions, offer guidance, and build trust with potential residents, ultimately enhancing the leasing process and fostering a positive relationship between the apartment community and its future residents.
11. Update Floor Plans
When was the last time your property updated your floor plans? Do you have the latest and greatest version? With modern-day technology, floor plans can be complete with special features that make them impressively accurate, and immersive. In contrast, many floor plans are hard to read and make it nearly impossible for any prospect to gain the insights they're looking for.
3D floor plans are a step up from everything for obvious reasons! With 3D floor plans, you can demonstrate a realistic image of the area, which will help prospects feel more confident in your property.
12. Google Ads
Is your property investing in Google Ads, or what is commonly known as PPC? PPC stands for pay-per-click, and it's the method that makes up Google Ads. PPC is one of the best ways to advertise online because you only pay when a visitor clicks on your ad.
This type of advertising strategy can benefit your property in many ways. It can utilize your entire sales funnel, keep your costs down, and keep your click-to-sales conversions high. With that being said, PPC is definitely one of the smartest ways to do apartment marketing!
13. Update Virtual Tours
Apartment 3D virtual tours are a strong, and effective way to take your property to the next level. They provide prospects with a full-experience, that is immersive and convincing. As many properties wonder what they can do to better appear to Gen-Z, the answer is providing them with entertainment, and information. Focus on combining emotions, and technology when considering how you can showcase your apartment better!
Virtual tours have become increasingly popular as an effective marketing idea to encourage people in their search for a new home. These immersive and interactive experiences allow potential tenants to explore properties remotely, providing a convenient and realistic way to envision themselves in a prospective apartment.
14. Cohesive Branding
Are your website colors cohesive, and consistent? Perhaps, it's time to narrow down exactly what your property brand is! Your brand is apparent on your website, through your social media, local listings, and more.
So it's extremely important to detail the colors that you use, and the look, and feel of your community. This will help prospects to clearly recognize your property. It will also help you to feel more organized so it's definitely a win-win!
Cohesive branding transcends mere aesthetics; it's a calculated alignment that strikes a chord with your intended audience. Are your website colors seamlessly synchronized? If not, the time has come to crystallize your property's brand essence. Your brand's visual identity, evident across your website, social media platforms, local listings, and beyond, should be a seamless fusion that mirrors the essence of your community. By meticulously articulating the specific shades, textures, and design elements, you're not only aiding potential prospects in swiftly identifying your property but also curating an organized and captivating presentation.
A research study conducted by the University of Loyola, Maryland, reveals that color elevates brand recognition by a remarkable 80%. Hence, the choice of the ideal color palette isn't just an artistic inclination; it's a strategic maneuver that can yield a mutually beneficial outcome for property owners and prospective tenants alike. This approach is all about crafting a visual dialect that resonates harmoniously with your community's distinctive character and principles.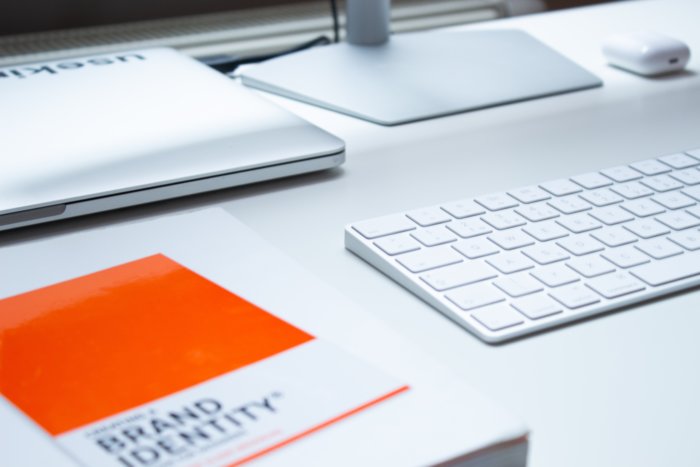 15. Facebook Ads
Advertise on Facebook! Facebook advertising has many benefits from the audience that you can reach, to the click-through rates. With better targeting and an expansive mobile audience, you can improve awareness of your property quickly.
While posting on Facebook, in general, is beneficial, ads allow you to reach far more people than you would otherwise. You can even market again to the people who have already viewed your page!
Running targeted marketing campaigns can be a highly effective strategy. By identifying your ideal tenant demographic and tailoring messaging and advertising efforts to speak directly to them, you can increase the likelihood of attracting the right kind of tenants to your apartment community.
16. Use Interactive Content

The time for boring content is long gone. Gen Z'ers want short, interactive content that will capture their attention in a matter of moments. Interactive content can include 3D virtual tours, property videos, creative social media postings, and more. This underlying line of any interactive content is to focus on providing prospects with something that will grab their attention.
A proper navigational structure and strategically placed call-to-action buttons guide visitors toward desired actions, such as making a purchase or submitting contact information. A thoughtfully designed website creates a seamless user experience, enhancing engagement and ultimately driving conversions. Therefore, website design directly influences marketing outcomes by attracting visitors, enhancing search engine visibility, and facilitating effective calls to action.
17. Introduce Your Team
The perks of social media include endless opportunities to get prospects familiar with what your property is truly like! Take a few moments to introduce your property management team. Don't be afraid to show your face on social media. This can also help your current residents to get to know you better. People naturally gravitate to opportunities that they're familiar with, so don't be afraid to help people get to know your team!
In the dynamic realm of property management, it's those personal connections that often tip the scales. Unveiling your team through the lens of social media isn't merely a fleeting trend; it's a strategic maneuver with the potential to revolutionize your leasing journey. By spotlighting the individuals and narratives that form the backbone of your property management squad, you weave a tapestry of familiarity and confidence.
Be it candid snapshots, delightful tidbits, or succinct video chats that illuminate each team member's role and character, this human touch resonates deeply with both aspiring tenants and current residents, germinating a genuine sense of community. When opportunities are cloaked in a sense of belonging, engagement naturally flourishes—so, why not invite them into your team's narrative?
It's a subtle yet profound truth: this isn't solely about leasing units; it's about nurturing lasting bonds.
18. Host Virtual Open Houses
2020 has been a year of many surprises, and one of the ongoing challenges has been adapting to the need for virtual services. While open houses still remain a great idea to help prospects get to know your property, they may not be the best idea for the remainder of the year.
Consider hosting a virtual open house! You could host it on Zoom, and have people stop by on a time frame that works for them. Throughout the open house, you can show different aspects of your property, and help prospects discover why your property is their dream home.
19. Start a Referral Program
Do you currently have a referral program in place? Referral programs can be an effective, and productive way to gain new prospects. With the help of your own residents, you won't have to look much further for new prospects! There are a variety of ways that you can set up the right referral program for your community.
You could offer a cash incentive, or perhaps a discount off of next month's rent. Consider placing flyers around your community to keep your residents motivated to find you, new renters!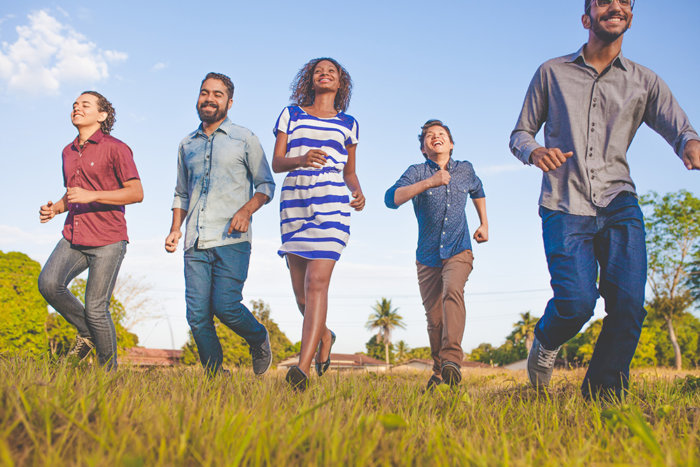 20. 3D Renderings
Is your property a lease-up? 3D rendering plays a big role in marketing ideas for apartment lease-up campaigns. Placing 3D renderings on your website will be crucial in getting the type of leads you're looking for. What are renderings? 3D renderings are an incredible way to demonstrate to prospects what your property looks like before it is even finished being built.
These give you a photorealistic image or video that will bring a digital model to life. When you choose to invest in 3D renderings you give prospects the clearest idea of what they can expect when they choose to call your property home. These apartment renderings are an absolute must for marketing a property that isn't finished yet!
21. Call Tracking
Call tracking is a system that gives apartment communities the ability to see where their calls are coming from in detail and measures offline conversions through different forms of marketing. Your apartment website is probably generating more leads than you think, but there are ways to improve how these leads are captured.
Call tracking allows you to see where prospects find your apartment number, provides caller ID, tracks call duration, and can record calls. This is a huge benefit to every single property!
22. Host Community Events
Have you ever considered hosting a community event at your property? There are a variety of community events that happen on a regular basis within your local neighborhood. There may be film screenings, swap shops, art festivals, performances, or farmer's markets. Whatever events your community offers, you can easily find a way to get involved. This would be beneficial because it will help others know more about your property!
Envision the contagious buzz and exhilaration permeating the atmosphere as your property takes center stage, becoming the very heart of the community! Hosting captivating events such as film screenings or vibrant farmer's markets does more than just spotlight your dedication to local culture; it flings open the doors to a realm of potential tenants.
Whether you're collaborating with local artists to curate an enchanting art festival or masterminding a convivial neighborhood exchange, you're sculpting an effervescent community epicenter that seamlessly harmonizes with people's lifestyles. These gatherings act as bridges for weaving connections, while concurrently etching your property onto the map as a haven that embraces more than mere rents.
23. Provide Unique Amenities
Perhaps your amenities need just a little more spice! Many properties are switching up their community grounds to be a little more inviting, and a little more unique. With so many properties offering very similar amenities it's important to stand out.
You could turn an area you aren't currently using into a dog-wash, or perhaps make a racquetball court out of the room that has extra space. There are so many ways that your property can get creative when providing unique amenities!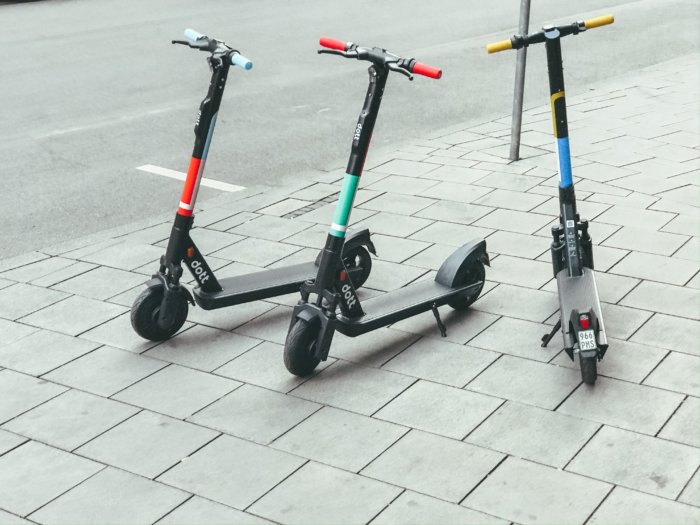 24. Re-Brand Your Property
Is it time for your property to get a re-brand? Apartments may rebrand for many reasons. Perhaps your logo, brand colors, and print materials need to be more cohesive! Having a cohesive brand that is consistent through everything that you offer will help your property be recognizable. Not to mention, it will make the work easier on your end! With a branding guide, you will have the specific details that you need in order to properly represent your community.
Revamping your property's brand goes beyond a mere fresh coat of paint or a novel logo; it's a strategic leap that can infuse newfound vitality into your apartment community. Envision it as a renaissance, an opportunity to redefine your property's essence and its resonance with residents. It's a chance to reimagine, to realign. Are you steering toward a contemporary, eco-conscious aura? Or perhaps you're sculpting a nucleus of togetherness, a haven for families? Your re-brand must mirror these foundational principles.
The journey commences with an exhaustive market analysis, a compass guiding you through the preferences of your target demographic. Collaborate in tandem with a seasoned designer to birth visuals that eloquently narrate your brand's very soul. And in this process, don't overlook the community that shapes your property's DNA. Engage them; they're the brushstrokes that render your property a canvas of uniqueness. Host brainstorming sessions or solicit insights through surveys to capture their essence.
Ultimately, ensure that your re-brand is more than a superficial shift. Let it permeate every touchpoint—be it your website's virtual landscape or the tangible on-site markers. Even the interactions of your staff with residents should echo this renewed identity. In a triumphant symphony, your re-brand converges aesthetics, values, and communal bonds, birthing an integrated and unmistakable identity that shines luminously in the thriving realm of real estate.
25. Print Materials
Do you have updated print materials that you can use for apartment marketing resources? From brochures to business cards, a variety of print materials can make your job more convenient. Not to mention, print materials make the perfect takeaway gift for any prospect who tours your community. Continue your cohesive branding with print materials, and share your community with every future resident who comes in!
A marketing strategy may benefit from including print materials like brochures, flyers, and posters to reach potential tenants who may not be as active online.
26. Local Business Involvement
In your neighborhood, you will find many local businesses that could be your properties' greatest advocates! Consider reaching out to the companies around you, and starting a partnership. With their help, you can reach a new audience that is already living in your local area. They can house your print materials, or place a sign in their businesses that recommend people live in your community!
Envision the remarkable synergy that unfurls when neighborhood cafés, boutiques, or fitness studios become advocates for your community! But how does one weave this web of fruitful partnerships? Embark on this journey by identifying establishments that harmonize seamlessly with your property's ethos and the demographics of your residents. Extend an outreach with a meticulously crafted proposal that delineates the shared advantages.
Perhaps you can extend exclusive discounts for their services to your residents, and reciprocally, they can amplify your community through their networks. Immerse yourself in the realm of creativity, transcending the confines of traditional advertising. Collaborate in conjuring joint events, immersive workshops, or vibrant community markets that not only spotlight your property but also exalt local culture and entrepreneurship.
Sustain a robust line of communication with your partners, punctuating their support through social media shout-outs and newsletters. Bear in mind, these partnerships extend beyond mere visibility augmentation; they're instrumental in nurturing a palpable sense of belonging, bolstering the local economy, and erecting a dynamic neighborhood that beckons and anchors residents. By investing in the engagement of local businesses, you're not merely marketing a dwelling; you're curating an entire way of life.
27. Website Content
Does your website content feel personal to your website? Many websites take a large technical loss when their content is not strategically placed. Since every website needs content, it can often be one of the elements that are just placed on a website.
However, from search engine marketing to the quality of content that your prospects are reading, there are so many reasons to focus on what your websites say. Review your website, and take note of the places that do not feel personal or local to your property. It's time to stop only using default paragraphs!
Content marketing is creating useful and engaging information such as blogs, videos, and virtual tours to educate and attract people who may be interested in renting an apartment. When apartment marketers use both digital marketing strategies and unique content, they can highlight the features of a unit as well as all the benefits it provides. This helps them become more prominent online and attract the attention of the people they wish to target.
Outreach marketing can be an effective way to promote your rental listings and reach a larger audience. Property managers can proactively interact with potential renters and build interest in their rental listings through outreach initiatives. You can accomplish this through a number of methods including social media, email marketing, collaborations with local businesses or groups, and even targeted advertising.
28. Apartment Photography
Are your pictures high-quality, and designed to attract renters? Most prospects will frequent the gallery page, and you do not want your pictures to be something that deters them from calling your community home.
Taking the time to upgrade your apartment photography will be a decision that you do not regret. High-quality professional pictures will change the way that your community is viewed, and will attract more prospects at the exact same time!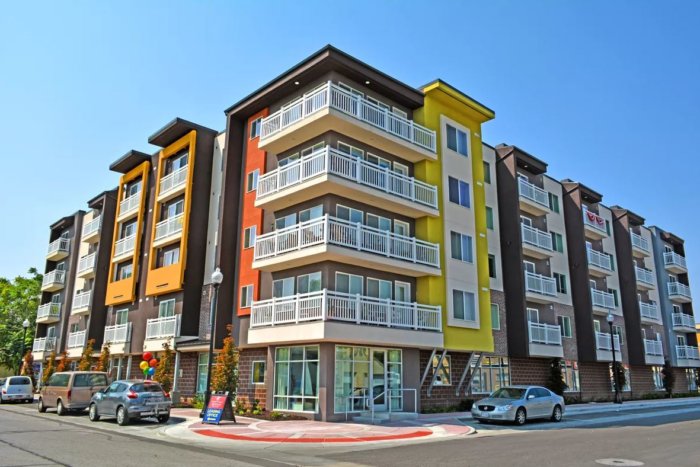 29. Move-In Specials
Are you offering one of the best move-in specials in your area? The "best" move-in special may not equate to the lowest in price, but rather the most beneficial! Get creative with your apartment specials to offer something that stands out.
Prospects will look at most of the apartments in your area, and they need you to help them decide which one will be the best fit for them. So brainstorm with your team to see what move-in special ideas you can offer that no one else is!
30. Automated Emails
Automated email marketing can be a fantastic form of apartment marketing that can work within many different realms. It can be used to send emails to your current residents about things that are happening around your community. Automated emails can also be used for prospects, for reviews, and much more. Implementing these types of emails into your apartment marketing can make a huge difference!
31. Ask For Feedback
The term "review" seems to have a negative connotation to it. It seems that most property management teams feel exhausted from asking for reviews, and a lot of residents seem tired of being asked to give them. While reviews are still an essential aspect of apartment marketing, there may be a different way to go about receiving the type of insights that you are looking for.
Try switching the way that you talk about reviews, with the word "feedback". Feedback is a helpful word that denotes both asking for positives and negatives. While this may lead to negative input, it will be beneficial in the long run to know what specific areas your community can improve on.
32. Get Creative With Follow-Up
Have you tried a new approach with your follow-up recently? Following up with prospects may just be one of the most important, if not the most important aspect of the leasing process. A prospect has just gone on a tour in your community, now what do you do?
Designating a very specific, and a clear plan for your follow-up will allow you to convert more leads into leases. Try testing different avenues of communication such as emailing, calling, and texting to become more aware of which follow-up style will work the best for you.
33. Improve Pet-Friendly Features
More and more renters are continually looking for elements of multifamily communities that cater to their furry friends! They want to know that their pets will feel right at home. There are a variety of pet-friendly features that you can add to your community that will make it seem like it was handcrafted for your resident's pets! This may include a dog wash, a dog park, special resident retention activities that feature pets, or many other things in-between. Get creative when dreaming up the ways your apartment marketing can become more pet-friendly!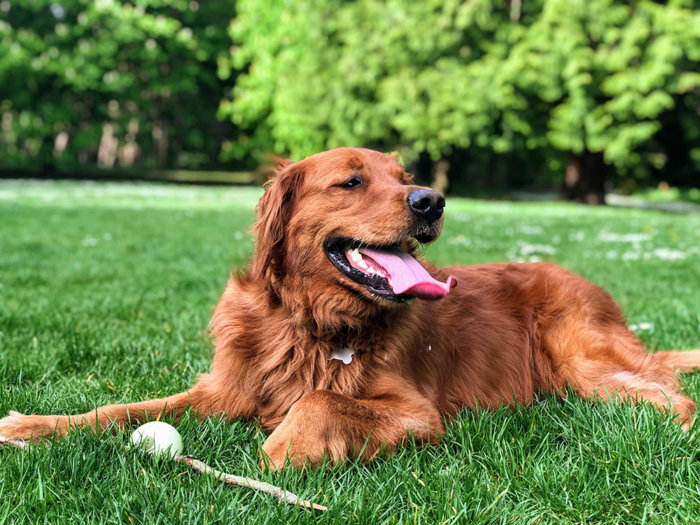 34. Facebook Reviews
Did you know that your property can get reviews on Facebook? Facebook reviews can be a powerful marketing strategy as they act as both a reputation tool and a social media tool. It may be extremely beneficial to direct prospects to leave reviews on your property Facebook. Not only will this give other prospects a chance to see why your current residents love your community, but it will also give you an opportunity to respond to any negative feedback!
Facebook Marketplace provides significant benefits for rental listings, contributing to an increased number of signed leases. With the platform's wide reach and user-friendly interface, you can easily showcase your rental units to a large audience. By featuring appealing visuals, detailed descriptions, and the option to schedule an apartment tour directly through the platform. Facebook Marketplace simplifies the process for potential tenants, facilitating seamless communication and ultimately leading to a higher conversion rate.
Another effective apartment marketing strategy is to leverage the power of Facebook events. By creating and promoting events such as open houses, community gatherings, or other engaging activities, you can generate an effective campaign and encourage potential tenants to come to check you out.
Stay Connected with Your Apartment Community through Facebook Events
Without a question, one of the most well-known social platforms is Facebook. It has several features that make it a fantastic tool for connecting with friends, family, and communities. The ability to create, share, and RSVP to events of all kinds is one such feature offered by Facebook. Property managers can use Facebook events to engage with their tenants and take part in neighborhood events.
Facebook events offer another simple method for communicating with and establishing relationships with your tenants. You can chat with other attendees, talk about the event, and even post images or videos after it's over. Additionally, you might feel more a part of your community and a sense of belonging by taking part in community events.
35. Apartment Blogging
Does your apartment have a blog? Blogs are not only a great way to inform prospects about your community, but they can also greatly benefit the web traffic that is coming to your site on a regular basis. You don't have to be an incredible writer to put together consistent blog posts that will enhance your website!
You could write about your neighborhood, local attractions, or even post resident retention events that you host. Having this on your website can also give prospects a better look into your community when they're on your website!
36. Automate Your Social Media
Are you spending too much time focusing on what to post each week? Perhaps, you're trying to design your own social media posts, which can be a time-consuming and difficult task. Making graphics, and developing captions can require a lot of creativity, and often can become exhausting. With all the content that you need at your fingertips, you'll be able to achieve the apartment social media you have been waiting for.
Get residents involved in advertising in apartment complexes, and encourage them to share their experiences, testimonials, and own photos, using branded hashtags related to the apartment complex. You can host contests or challenges that encourage your current tenants to create and share content, offering incentives or rewards for participation.
37. Resident Appreciation Gifts
Resident appreciation and satisfaction are the beginning of better resident retention. With better resident retention, you can enjoy less-turnovers. Giving your residents regular appreciation gifts, or notes can be the perfect way to let them know that you genuinely care about their experience within your community. These don't have to be extremely expensive ideas, and can be carried out in a simple way! The important factor is that you're reaching out to your residents on a regular basis to connect with them.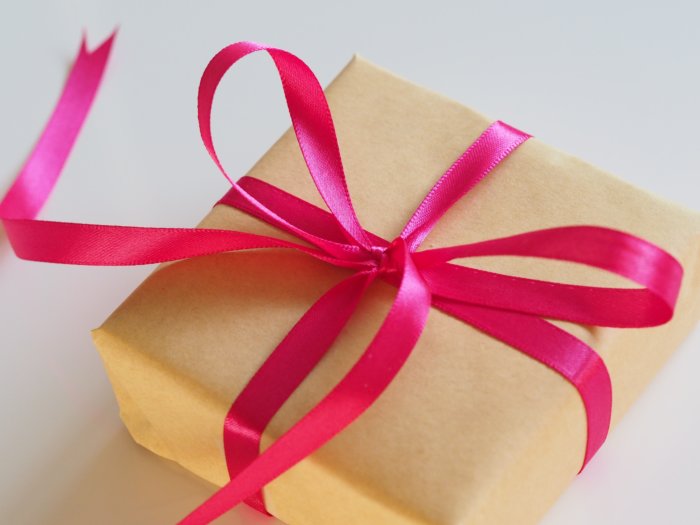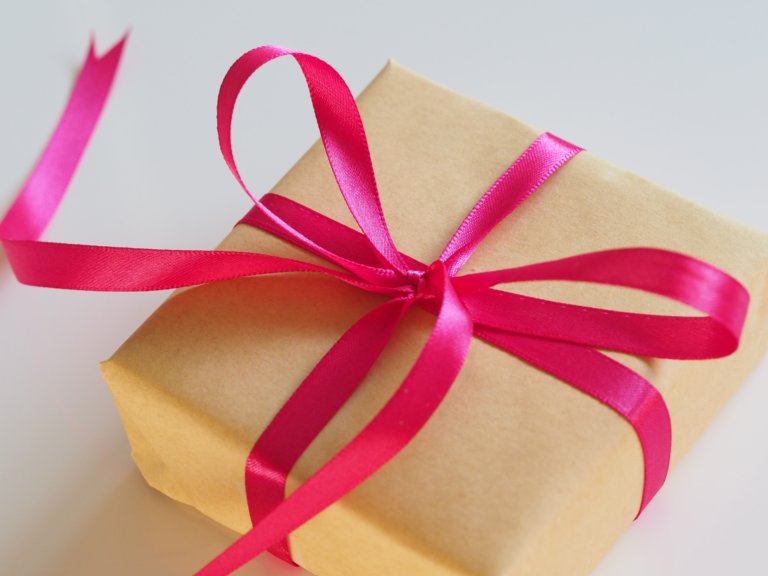 38. Improve Model Apartments
Model apartments are an excellent apartment marketing idea because they provide prospective renters with a physical and immersive experience. Individuals may view and evaluate the apartment's layout and overall environment in person. Potential tenants can visualize themselves living in the space by visiting a model apartment and imagining how their furniture and personal items would fit.
It turns out that a lot of not model apartments are not show-ready. Model apartments need to be completely well-kept, and ready for a tour at any given time. If your properties' model apartment is going to be one of the first things that any future resident sees then it needs to be ready to take the world by storm!
39. Have "WOW" Moments
You may be familiar with the term "WOW" moment that has become popular in many different avenues of apartment marketing. A "WOW" moment is an aspect of your tours or apartments that you can highlight that will help residents see what sets your community apart. It may also be a moment of the tour where you include apartment merchandise, take-aways, food, and drinks, and more. Essentially the point of any "WOW" moment is to make your tours, unlike any others. This will help prospects to remember your property when they're deciding where they should call home.
40. Create a Resident Team
Many apartment communities have found great success in having a resident team. A resident team is a great way to understand more about what your community is looking for. This type of team consists of a group of a few of your residents that volunteer to meet on a regular basis to make your apartment community better. They can plan activities, get feedback from the other residents, and act as a bridge between the residents, and property management.
41. Supply Local Adventure Supplies
Do you have local adventures and outdoor activities in your neighborhood? Supply your residents with what they need to enjoy their local lifestyle. This may look like bike rentals, paddleboards, rock-climbing gear, roller-skates, and more! Give your residents the ability to dive into the world around them. You could simply develop a rental system that allows residents to have these adventure supplies for a short period of time!
42. Host Social Media Contests
Hosting social media challenges that encourage followers to highlight their favorite apartment features and tag friends may be a fun and successful addition to your apartment marketing strategies.
Social media contests can be a great form of apartment marketing for your current, and future residents! Start a social media contest or giveaway that involves your post being shared. This will help others to get the word out about your community. The winner of the contest gets a small prize, and your community can get more traffic. It is truly a win-win!
43. Share Apartment Living Tips
Supply your residents with more than just a place to live! Use social media, or potentially an email newsletter to give your residents regular apartment living tips. Apartment living tips can include everything from ways to decorate your apartment, to how to make the most out of a small space. Your residents will greatly appreciate your efforts in going the extra mile!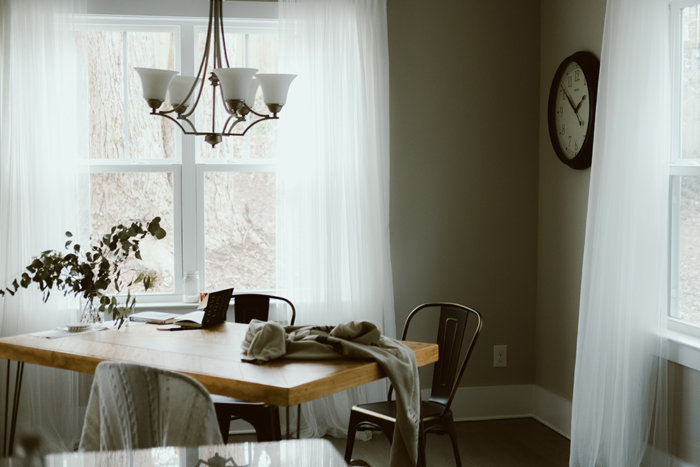 44. Send Out Surveys
Apartment marketing can begin and end with knowing what your specific community is looking for. Getting genuine feedback from your residents can help you to know the exact processes that you need to improve on. It's easy to wonder what more you could do to help your community stand out, and sometimes the best idea is just to ask. Consider sending a survey to your current residents asking them the areas in which your property can improve! This can be a great catalyst for better apartment marketing in the future.
45. Make Move-Ins Powerful
When a resident moves in, it's your opportunity to shine! Move-ins can be a huge indication of what your property is like. From the relationship that you start to develop with your residents, to the shape the apartment is in, even the smallest details can make a big difference. Make your move-ins powerful! Get creative with what can set your community apart, and help your residents ease the transition. This will start you, and your residents off on the right foot immediately!
46. Host Self-Guided Tours
Not only has the year of 2020 brought a need for virtual capabilities, but it has also lowered the desire of many people to see others in general! It is a great benefit to your community if you can provide self-guided tours for your prospects. A self-guided tour consists of the prospect coming in on their own at a designated time with the capability to tour the property on their own.
Each property will want to design specific instructions and steps that will take their future resident through their community. This can be a powerful way to introduce any prospect to everything that your property has to offer!
47. Change Your Website Template
Has your website looked the same for quite some time? Chances are, it's time for a re-vamp! Changing your website appearance can be just the boost you need in attracting more renters. The look, and feel of a website can greatly determine the number of leads that you're able to bring in. Easy to navigate websites are a paramount force in keeping prospects on your website long enough so that they can take note of everything that your property has to offer.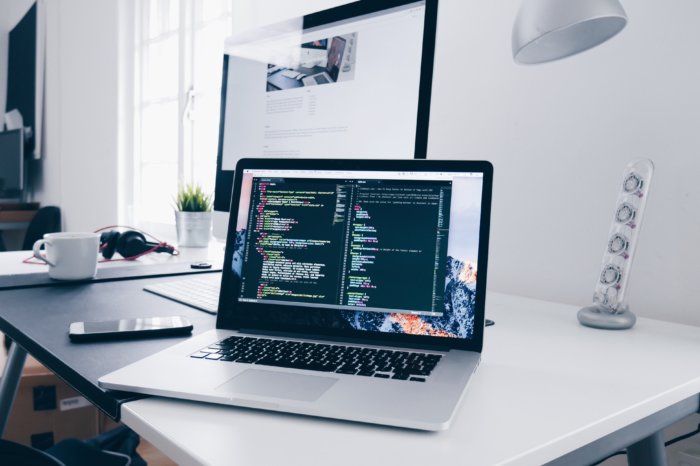 48. Place Reviews On Your Website
Reviews are continually taking the world by storm as they stand out as one of the most important apartment digital marketing methods. However, there are also a variety of ways that you can present the reviews that you receive. Reviews can be accepted and generated through local listing services such as Google My Business, or Yelp, but did you also know they can go directly on your website? Putting your apartment reviews on your own website is extremely powerful, and can greatly enhance your overall website!
49. Use Local Keywords
Did you know that there are a variety of keywords that fill your website? Keywords are a part of the content that either helps or hurts any ranking on Google. While there are many specific strategies to follow to optimize your content, using local keywords is one of the most effective. What is a local keyword? A local keyword is a word that is targeted to your specific location. For example, if your apartments were in Salt Lake City, Utah, a local keyword for your website could be 84044 apartments.
50. Hire Apartment Marketing Experts!
The reality is that apartment marketing requires a large variety of skillsets, technology, and time. With many different strategies, it can be hard to know where to exactly start. At Market Apartments, our experts help you know where to start and end on a variety of projects. We put together the timelines, and expectations for your apartment marketing so that you do not have to. Not to mention, our creatives and professionals provide unique skillsets that help you continually grow as a property. Contact us here to learn more.
How To Advertise Your Apartments To Get More Leasing For Your High Vacancy
Plan Ahead

In your lease, it most likely states that tenants need to give you a notice of their moving during a specific time frame. From the time that you receive news of an upcoming vacancy, you should start planning your apartment advertising! Don't wait until the last minute to act.

Advertise Well

The next step in filling your occupancy is advertising your apartment well. Through professional, and optimized website development, your local listings, and more, you can place your property in front of the prospects who are looking for it. You'll want to focus on the specific factors that set your community apart from all of the rest. Ask yourself, what makes your property special?

Find Your Target Audience


While filling a vacant unit is your main priority, it's also important to find the right tenant. High-quality leads will enable you to get in touch with the renters that you're looking for. With an optimized website, and focused apartment advertising strategies you can recruit the prospects that will be best for your property!

Add A Move-In Special

To seal the deal with high-quality leads, you can add a move-in special. This will entice prospects who are maybe choosing from several different properties. Get creative, and show your prospective residents that you're serious about having them in your community.
5. Case Studies
Continually seek creative and innovative ideas to stand out in a competitive market. One effective strategy involves leveraging case studies and showcasing success stories of satisfied tenants. By highlighting positive experiences and demonstrating the benefits of living in the apartments, you can attract potential renters and build trust.


Through these creative apartment marketing ideas, you can increase visibility, generate interest, ultimately sign more leases, and effectively maximize occupancy rates.
We provided you with a variety of options that you can utilize to draw in prospective tenants and fill your vacant apartment units. These strategies, which include using social media platforms, teaming up with local businesses, making virtual tours, and holding events, can help you stand out from the crowd and highlight the special qualities of your property.
Always keep an eye out for ways to improve your advertising efforts based on the comments and preferences of your target market. You can improve your exposure, produce more leads, and ultimately fill your vacancies with happy and fulfilled renters by putting these apartment marketing ideas into practice.
Google's E-E-A-T Framework and the Role of Spam in Online Reputation
Experience, Expertise, Authoritativeness, and Trust (E-E-A-T) is a framework introduced by Google as part of their Search Quality Guidelines. Google introduced the additional E, denoting Experience, in December 2022. It's a set of criteria that Google uses to assess the quality of web content. In the context of apartment marketing, E-E-A-T plays a pivotal role in shaping your online presence and reputation.
Expertise refers to the depth of knowledge you demonstrate in your content. For instance, sharing insightful tips on apartment living or the local real estate market can showcase your expertise. Experience, on the other hand, is about showing your track record in the industry. Highlighting years of successful leasing or positive tenant testimonials can be effective here. Authoritativeness comes from recognition by others in your field.
This could be through backlinks from reputable real estate websites or mentions in local media. Lastly, Trust is about transparency and honesty. Ensure your website is secure, your business details are accurate, and your content and business information are reliable and up-to-date.
Spam, or irrelevant or deceptive content, can significantly harm your E-E-A-T score. Google's algorithms are designed to penalize websites that use manipulative tactics, such as keyword stuffing or artificial backlink creation. Instead, focus on creating valuable, high-quality content that genuinely serves the needs of your potential tenants. This approach not only aligns with E-E-A-T guidelines, but also builds a strong foundation for successful apartment marketing.
Apartment Marketing Facts and Statistics You Can't Ignore
Harnessing the Power of Online Reviews: An enlightening survey conducted by Bright Local reveals that a staggering 82% of consumers actively seek out online reviews when considering local businesses. Impressively, this trend extends to a whopping 93% of individuals aged 35-54. These compelling statistics serve as a resounding reminder of the paramount importance of cultivating a positive online reputation for your esteemed apartment complex.
Unleashing the Influence of Social Media: The latest report from Statista unveils an astounding fact—there are currently 4.48 billion active users on social media platforms worldwide. This striking figure emphasizes the immense potential that social media marketing holds for apartments looking to expand their reach and captivate a larger audience.
Recognizing the Role of Mobile Devices: Fascinating data from Google unmistakably indicates that more than half of all web traffic originates from mobile devices. In light of this revelation, it becomes imperative to ensure that your apartment complex's online marketing materials are meticulously tailored to be mobile-friendly. By doing so, you pave the way for a seamless user experience that resonates with a tech-savvy audience.
Unveiling the Impact of Video Content: According to a comprehensive report by Wyzowl, a staggering 86% of businesses have embraced video as an indispensable marketing tool. This compelling finding strongly suggests that incorporating captivating video tours or showcases of your apartment complex could prove to be an astute and rewarding marketing strategy. By visually showcasing the unique allure of your premises, you stand to captivate potential residents and leave a lasting impression.
Understanding the Importance of SEO: A thorough study conducted by Ahrefs unearthed a remarkable insight—68% of online experiences commence with a search engine. This striking revelation solidifies the undeniable importance of search engine optimization in your apartment complex's online marketing endeavors. By optimizing your digital presence to enhance visibility and attract organic traffic, you elevate your chances of being discovered by prospective tenants.
Embracing the Effectiveness of Email Marketing: Compelling data courtesy of Campaign Monitor presents a remarkable revelation—an average return on investment of $42 for every $1 spent on email marketing. This staggering figure unequivocally demonstrates the cost-effectiveness and potential impact of incorporating email marketing into your promotional strategies for your esteemed apartment complex. By leveraging this powerful tool, you can nurture a direct line of communication with your target audience, fostering engagement and nurturing leads that translate into conversions.
Avoid These 5 Common Mistakes in Apartment Marketing to Transform Your Leasing Strategy
Underestimating the Impact of Social Media:
In today's digital era, disregarding the potential of social media platforms can prove to be a critical oversight. These platforms aren't just reserved for casual interactions; they wield immense potential as marketing tools to connect with prospective tenants. Overlooking their influence translates to forfeiting a vast audience brimming with potential interest in your property.
Overlooking the Showcasing of Unique Attributes:
Every apartment possesses its own distinct allure. Whether it's a breathtaking vista, a prime locale, or unparalleled amenities, neglecting to accentuate these distinctive traits within your marketing materials can result in squandered opportunities. Ensure that you spotlight what elevates your property above the ordinary.
Neglecting Mobile Optimization:
Given the substantial number of individuals accessing information via their mobile devices, the absence of a mobile-responsive website or advertisement can discourage potential tenants. It's imperative to guarantee that your digital content seamlessly adapts to diverse devices, ensuring a broader outreach.
Overlooking Local SEO Strategies:
Local SEO stands as a cornerstone in apartment marketing. Should you omit optimizing your online content for local search, you might inadvertently repel potential tenants in search of properties within your vicinity. Enacting local SEO tactics propels your visibility in pertinent local searches, connecting you with individuals predisposed to express interest in your property.
Lacking a Personal Touch in Communication:
Human connection resonates profoundly. If your communication lacks a personal touch, it could deter potential tenants. Whether it's conveyed through emails, phone conversations, or face-to-face dialogues, the incorporation of a personalized element can wield a substantial impact in cultivating trust and rapport with potential tenants.
Categorised in: Apartment Marketing
This post was written by Isabella Housel
Isabella Housel is a passionate and versatile professional writer with a deep love for words and a commitment to crafting compelling content that engages, informs, and inspires. With many years of experience in the industry, she has honed her skills across various genres, from creative storytelling to informative articles and technical documentation.