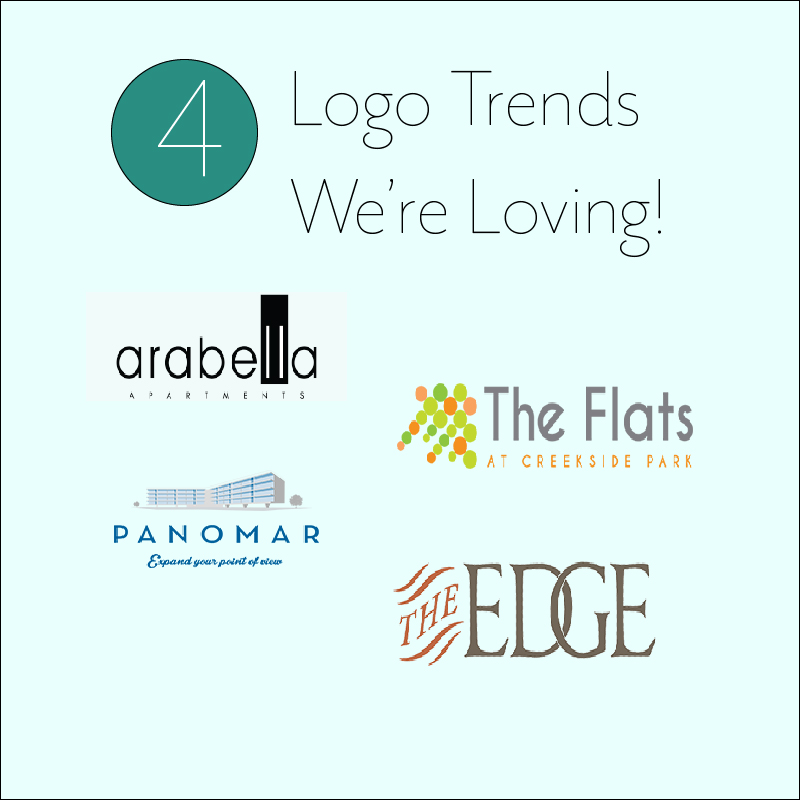 October 16, 2017 4:44 pm
7 Comments
Last Modified: July 25, 2022 3:07 pm
Reading Time:
2
minutes
When coming up with an apartment marketing strategy, branding is everything. Branding ensures that customers or residents can find and recognize you. When they recognize you, they will trust your brand more. Essential to branding conversations are logos! Logos are like names–they should be simple, recognizable, and should convey a sense of identity.
And like names, you should choose your logo with that same level of care and attention. Because of that, logo design trends are following very specific patterns as people invest more in their brands.
Design Trends
With that in mind, what are some logo trends we're seeing pop up in apartment marketing? The biggest trend seems to be minimalism. Designers are creating more with less, and we're loving the designs that play around with negative space, and cut-off letters. While not a new concept for logo design, 2017 fully embraces its minimalist roots, and many logos are returning back to their early days of design.
We've compiled our other tips for our favorite logo design trends of 2017: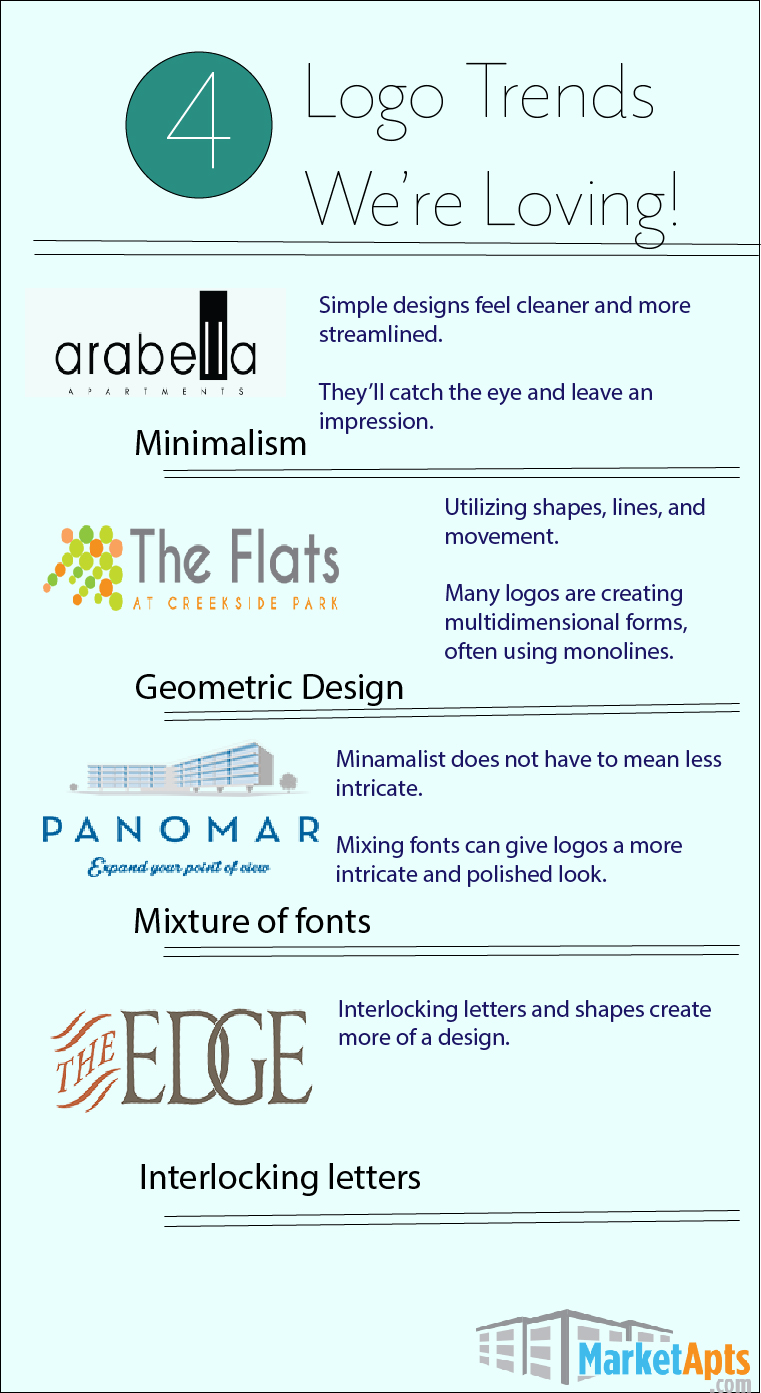 Hungry for more logo design? Check out the Logo of the Day project, where they post their favorite industry logos.
Ready for more marketing tips? Check out our Marketing Mondays for everything apartment marketing!
Are you ready to create your new logo for your property, but don't know where to start? Contact us today for a price quote and a FREE DEMO of our products!


Categorised in: Apartment Marketing
This post was written by Market Apartments