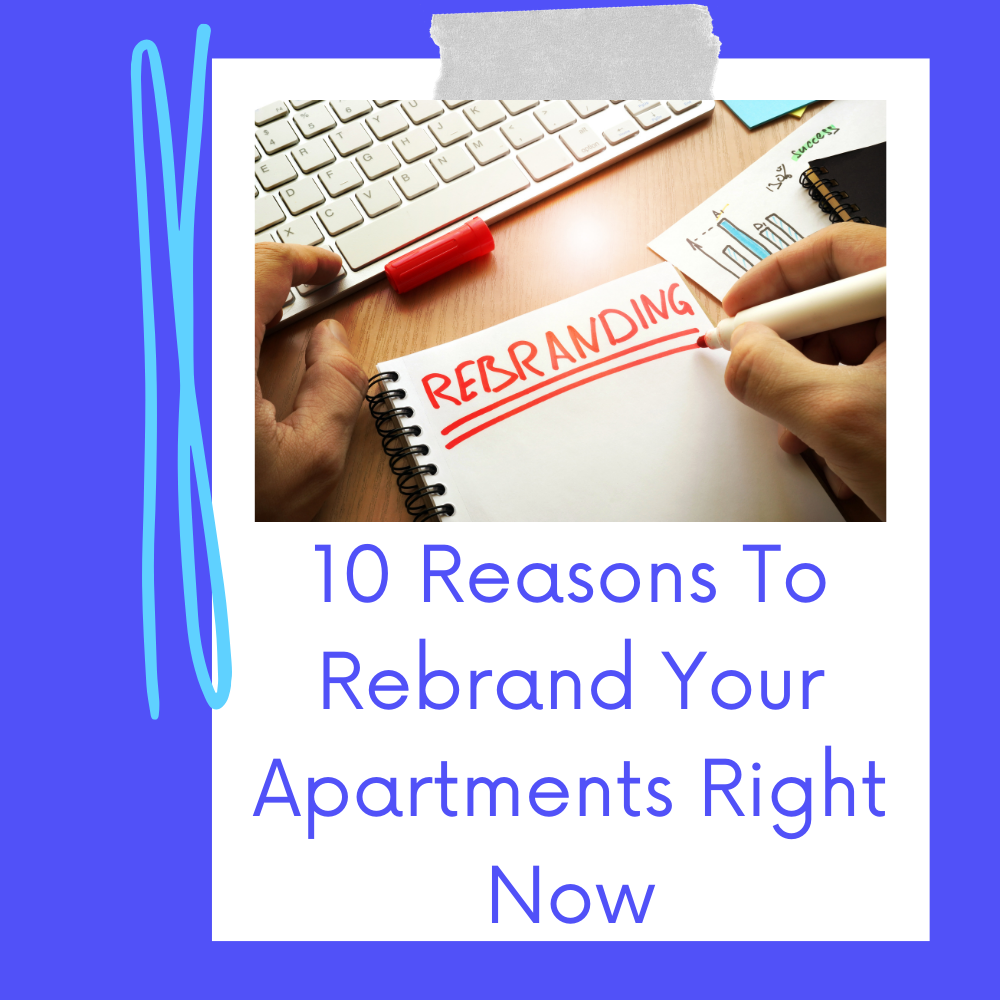 April 7, 2021 9:37 am
Leave your thoughts
Last Modified: May 15, 2023 11:08 am
Reading Time:
8
minutes
Apartment rebranding may be exactly what you need to transform your leasing process. Having the right tools along with a brand new look can genuinely make all of the difference. Many properties tend to avoid rebranding, not considering all the great reasons to rebrand, and this holds them back from their target audience. As the rental market continues to change, it's essential to stay on top of trends and innovative additions. The way that your property appears online could be the exact thing that's stopping you from leasing more apartments.
Your brand is the first thing that speaks to your future renters and shows them what type of apartment community you are. Don't let your online presence be the reason that a prospect doesn't want to move forward. If you've been considering rebranding apartments you own or manage, now is the time to get started. The benefits and rewards that your property can receive are endless, and there is no time to wait.
Why Do Apartments Rebrand?
In the dynamic and competitive real estate landscape, apartments occasionally undergo the process of rebranding to maintain a competitive edge, connect with their target audience, and drive business growth. Rebranding offers a fresh start, allowing apartments to redefine their identity, enhance their appeal, and adapt to changing market trends.
Whether it's updating outdated aesthetics, repositioning in the market, or appealing to a new demographic, there are numerous compelling reasons why apartment owners should consider rebranding. In this article, we will explore ten key reasons why rebranding your apartments can be a strategic move that yields significant benefits and sets you on a path toward sustained success.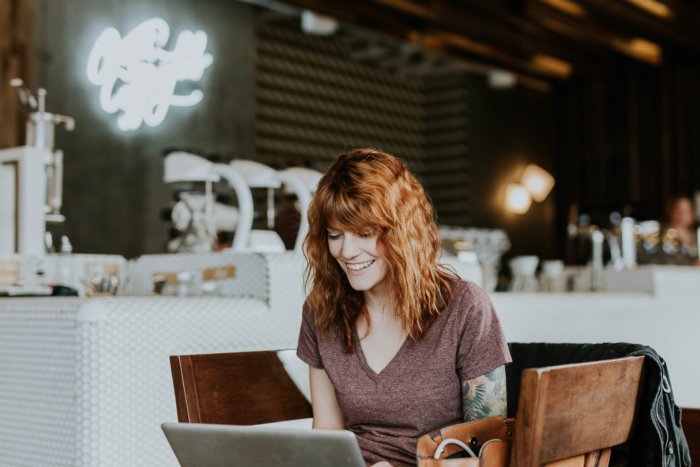 1 – Better Your Online Presence
We all know the feeling of getting on a website that doesn't look good or function right. Nothing is worse than when a website is challenging to navigate or unpleasant to look at. Rebranding your multifamily property ultimately gives you a better online presence. It enhances your prospects' experience as they look at your community. A better online presence can be a turning point in the multifamily apartment marketing process. It's a huge step to moving forward in a better direction.
Rebranding your apartments can have a significant impact on your online presence in several ways:
Rebranding can give your apartments a fresh, modern, and appealing image and identity. This can make your online presence more attractive to potential tenants, leading to increased engagement and interest in your apartments.
You can more easily differentiate your apartments from your competitors by rebranding. By developing a unique brand positioning, messaging, and visual identity, you can stand out in a crowded market, capture attention, and generate more interest online.
Rebranding is a good opportunity to enhance your messaging and change the way prospects perceive you. You can better align your online messaging with your target audience, highlight the unique features and benefits of your apartments, and create a compelling story that resonates with potential tenants, ultimately boosting your online presence.
Consistency across your online platforms is really important and rebranding helps you create a consistent brand presence that includes your website, social media profiles, online listings, and advertising campaigns. Consistency in branding helps build brand recognition, reinforces your brand's identity, and increases your online visibility.
You can better your online reputation management when you overhaul your brand and start fresh. Rebranding provides an opportunity to address any existing negative online reviews or feedback about your apartments. By revamping your brand, you can proactively manage your online reputation, address any concerns, and build a more positive perception among potential tenants, which can ultimately improve your online presence.
With a fresh brand identity, you can create more effective and cohesive marketing materials, including online ads, social media campaigns, and content marketing efforts. These can help increase your online reach, engagement, and conversions. Rebranding easily improves your marketing and advertising efforts. A well-executed rebranding strategy can help you attract more potential tenants online and ultimately drive business growth.
2 – Reach Your Target Audience With a Community Rebrand
Does your apartment brand speak to your audience? The way that you appear online and offline can impact future renters that consider living in your community. Your brand includes the way that your website looks, including your logo and design elements. Consider developing a website that represents your company in the best possible way. This branding also transfers over to print materials, social media, and more. Your brand can say a lot to your audience, just by the way that it is created. For example, if you are advertising luxury apartments, your brand should speak to that. Perhaps your community is located in an area with gorgeous scenery, and that is something you want to represent. There are even ways to include small details in your brand. The most important thing is that your branding draws in your target audience.
Embracing a fresh start is essential, and digital marketing plays a pivotal role in achieving success. By strategically leveraging the power of online platforms, as a property owner, you can breathe new life into your apartment community and attract more residents. With a fresh start mindset, digital marketing offers a range of opportunities to showcase your upgraded amenities, modern interiors, and a vibrant community atmosphere. Through captivating visuals, engaging social media campaigns, and targeted advertisements, apartments undergoing a rebranding can effectively communicate their unique selling points to potential residents, creating a compelling narrative that inspires them to envision a new beginning in these revitalized living spaces.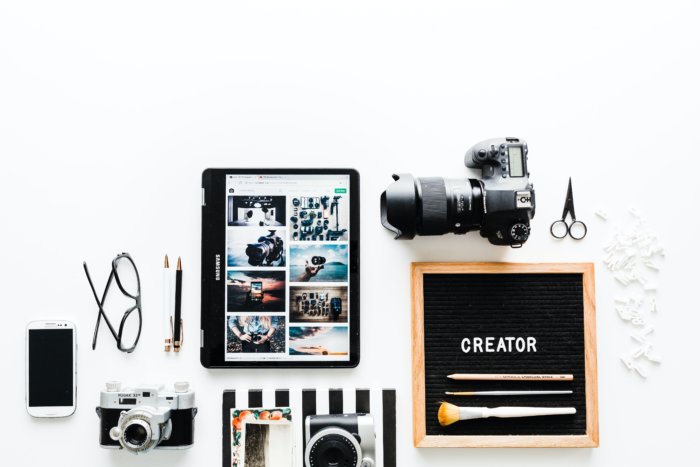 3 – Gain More Leads for Your Multifamily Community
The advantages of rebranding are numerous: it enables apartments to rejuvenate their image, modernize their offerings, and adapt to evolving market trends. A well-executed rebranding initiative can lead to increased occupancy rates, higher rental rates, and improved overall property value. By investing in multifamily branding, apartments can effectively communicate their value proposition, enhance their reputation, and establish a strong foothold in the competitive real estate market.
One of the most significant benefits of rebranding is the power that it gives you to get more leads. With a refined look, your apartment website marketing can draw more future renters in. Your brand will become easily recognizable and will be among the first impressions your prospects receive. As many people search for the next apartment online, your brand makes all the difference. During a prospect's first few moments of scrolling, you want to have elements that stand out. Having the right branding tools allows you to gain more leads as future renters look closely at your community.
4 – More Resources
Rebranding involves redefining the apartment brand identity and leveraging the benefits of multifamily branding. A comprehensive rebranding strategy allows property owners to strategically position their apartments in the market, differentiating them from competitors and attracting the desired target audience. By carefully crafting a unique brand identity that aligns with the aspirations and preferences of potential residents, apartments can create a lasting impression and foster brand loyalty.
Apartment rebranding enables you to have more resources. With a better brand comes the option to create better print materials, better social media strategies, and more. It can be hard to manage everything when you don't have a clear vision or appearance.
Not to mention, rebranding can bring you a more fantastic collection of material options. You can use your rebranding to upscale the materials you use on your property and online. It's genuinely a win-win to rebrand because it gives you better resources all around.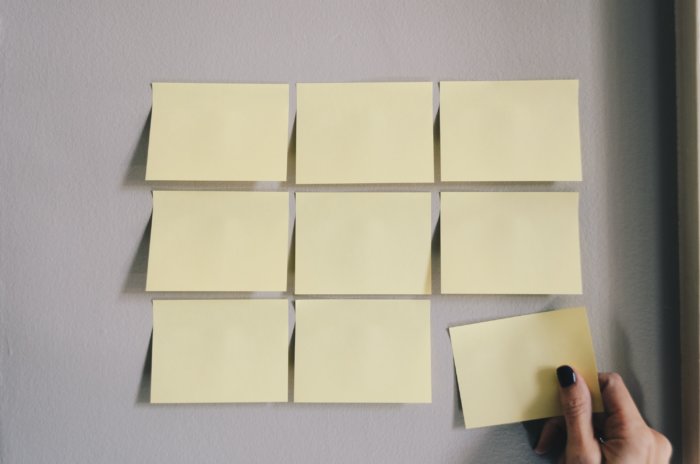 5 – Cohesive Appearance
Better branding provides you with a clear direction of what everything should be like. Therefore, all of your materials online and offline develop a cohesive appearance. Maintaining this consistent look is essential for many reasons. Having a consistent brand allows you to be recognizable. It shows that your community is professional and that you have a clear direction.
Rebranding can enhance the overall feel that comes from your apartment marketing. It can get confusing if the way that your property appears somewhere is different from elsewhere. Many properties may be using outdated materials that don't match their current brand. If you want a spectacular cohesive appearance, a rebrand is probably necessary.
6 – Innovative Designs that Differentiate You from Other Apartment Communities
Rebranding apartments involves more than just a change in name or appearance; it requires a thoughtful and comprehensive approach, including logo design, to establish a new brand identity. A distinctive and memorable logo becomes the face of the new brand, acting as a symbol of the transformation and enticing potential residents to explore the exciting changes happening within the apartment complex.
Is your logo or website outdated? Are your print materials outdated? The truth is, design has come a long way in the last several years. Brands that were first created years ago probably do not have what it takes to stand out today. Consider all the advantages a modern and fresh, apartment website design could have for you and your business. Not to mention, it can be evident when a brand has not been updated. Rebranding allows your property to stay innovative. It ensures that you're on top of the latest website trends and that your property reflects the current time. These innovative additions can make a huge difference when it comes to your online and offline presence. Don't let old branding be the reason that you don't gain a lot of leads.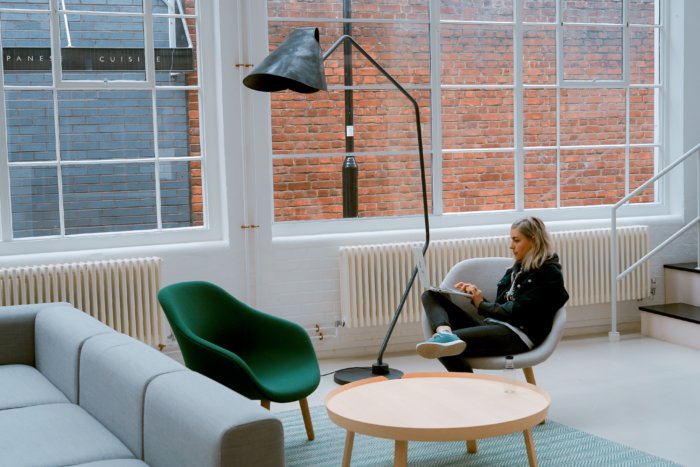 7 – Discover New Prospects
Perhaps the primary purpose of apartment rebranding is the rewards that it brings to your apartment marketing! With a better brand, you can discover new prospects who may typically not have been interested in your property. Gen-Z renters specifically are highly drawn to new and modern brands. Rebranding helps your audience to grow! It draws in prospects that are looking for something new and improved. It's an absolute must when it comes to wanting to expand your future renters.
Rebranding is also a viable strategy for student housing properties looking to stay competitive and attract the student population. With students' ever-changing needs, apartment owners can rebrand to modernize their properties, add modern amenities, or improve their services. By aligning with the latest trends and offering a unique value proposition, you can become the go-to option for students seeking an exceptional living experience.

8 – Gain More Traffic
Every multifamily community wants more online traffic. Online traffic equates to more future renters, and more future renters can equate to more leases. Your brand is the foundation of your website. It determines the way that your website looks and can make a huge difference. The more time that people spend on your website, the better. As you gain more traffic, your search engine rankings can increase. Your brand is at the start of all of this. To gain more online traffic, you have to have a unique brand.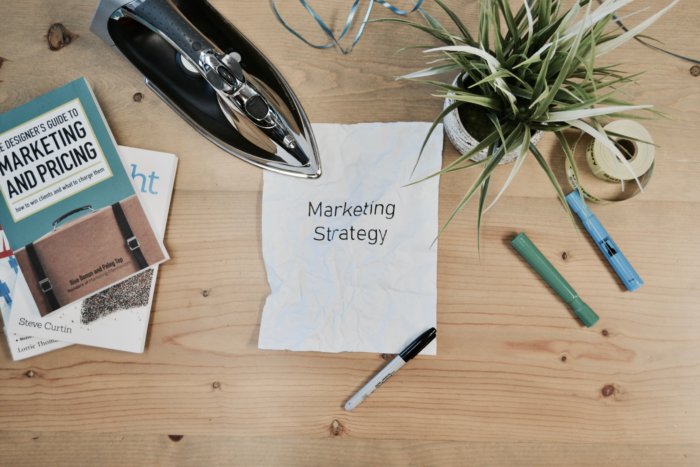 9 – Stand Out Amongst Competitors
As part of the apartment rebranding process, optimizing the Google Business profile is crucial for maximizing online visibility and attracting prospective residents. A well-maintained and up-to-date Google Business profile serves as a virtual storefront, offering valuable information to potential tenants and showcasing the unique features of the rebranded apartments. By ensuring accurate contact details, high-quality images, and compelling descriptions, it becomes a powerful tool for increasing search engine visibility and driving organic traffic.
You can engage with potential residents, respond to reviews, and provide essential information about amenities, pricing, and lease options. An optimized online profile reinforces the apartment rebrand, building credibility and trust with those searching for their next home, ultimately increasing the likelihood of converting online visitors into happy residents.
If you want to really stand out among your competitors, start rebranding now. It would be best if you had a brand that represents your community uniquely and professionally. Rebranding could be precisely what you're looking for to set yourself apart. It will give you a fresh look and a more refined presence. All of the rebranding benefits come together to make your property appear differently and different in a good way. It may just be the magic tool you need to be the top place to rent in your area.

10 – Better Apartment Marketing
A better brand is going to give you better apartment marketing. It will improve all areas of your apartment marketing strategy. It's the investment that you need to take your multifamily community to the next level. Apartment rebranding can realistically be a solution to a lot of problems. With a more cohesive vision, your property can take it to the next level. Don't wait to rebrand! You don't want to miss out on the future renters who are waiting for your community.
Categorised in: Apartment Marketing
This post was written by Isabella Housel