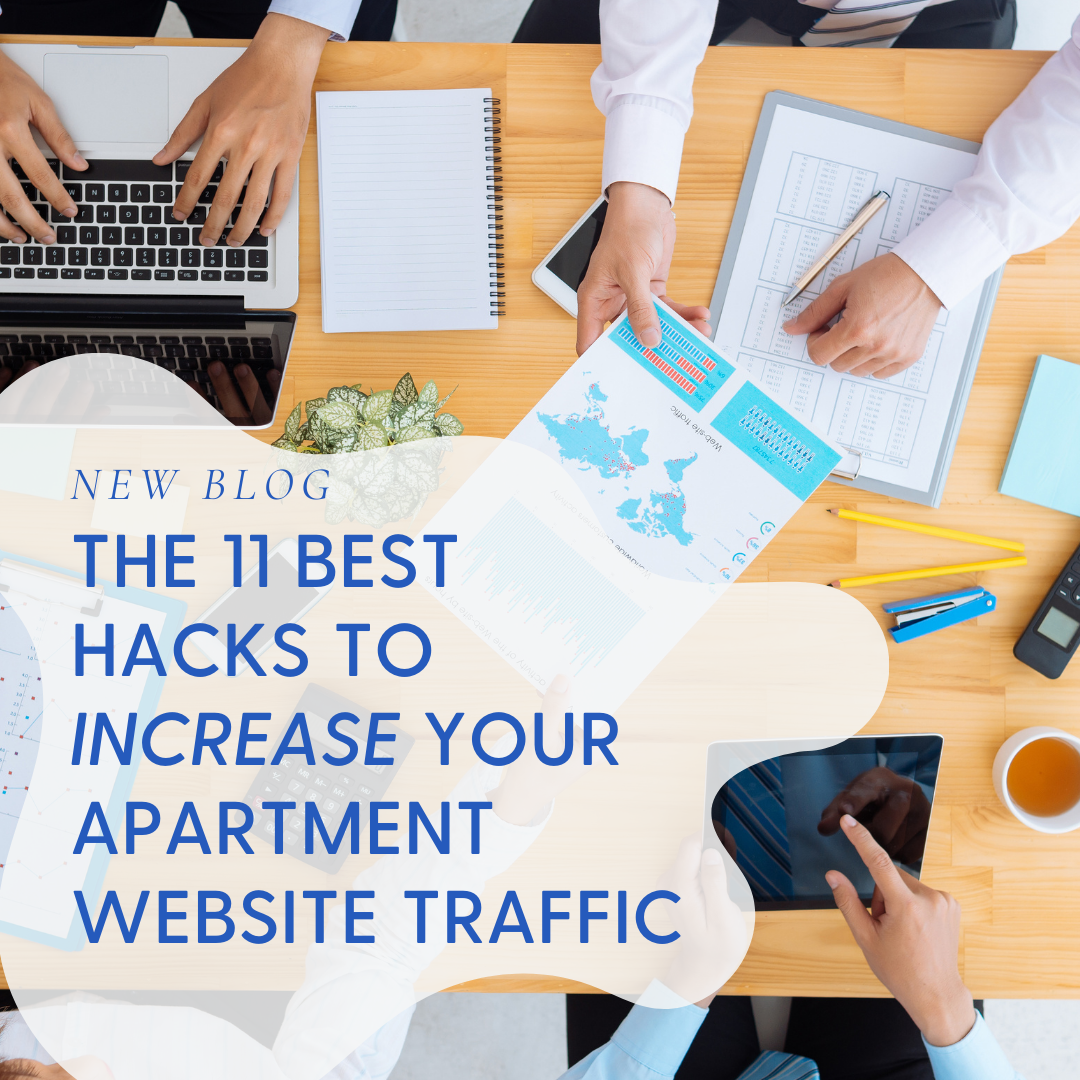 August 25, 2021 9:08 am
Leave your thoughts
Last Modified: April 14, 2023 11:01 am
Reading Time:
6
minutes
Increasing your apartment website traffic starts with following the right strategies. With the correct methods in place, you can rapidly increase your traffic. The more you increase your website traffic, the more leads and leases you will get in the long run.
Why is my website not getting traffic?
Your website may not be receiving much traffic for a variety of reasons. Here are some potential examples:
Lack of visibility: People won't be able to access your website if they are unaware that it even exists. Make sure to advertise your website using a variety of means, including social media, email marketing, and SEO.
Poor search engine rankings: It will be challenging for visitors to locate your website if it does not rank well in search engine results. Make sure to optimize the content and meta tags on your website.
Poor user experience and website design: Visitors are less likely to stick around if your website is difficult to use or ugly. Be sure to consider the user experience when designing your website.
Lack of valuable and topical information: Visitors won't stay on websites with little or out-of-date content. Make sure you give your visitors information that is current, pertinent, and useful.
Slow loading times: Visitors may leave a website if it takes too long to load. To make your website load more quickly, be careful to optimize your graphics, code, and hosting.
Not mobile responsive: It's crucial to make sure your website is optimized for various screen sizes and resolutions as more and more people access the internet via mobile devices.
Working to build your website traffic is essential to transforming your apartment marketing. Start gaining more apartment website traffic with the hacks below!
1. Consider The Renter Experience
To bring an abundance of new traffic to your apartment website, you're going to need to start by looking at the entire renter experience. Many properties forget that it is not likely for a prospect to stumble on your website. Your future renters often go through several steps of advertising before landing on your website. There are methods each property can implement to streamline the multifamily leasing process. Start a multifamily marketing funnel so you can guide your prospects along!
2. Get A Website Audit

It's hard to know where to improve if you don't know where to start. For your apartment website to gain more traffic, you're going to need an apartment marketing team to review where your current site is and where the improvements can be made. With a thorough report of what's missing, you will be able to move forward with the necessary adjustments. Not all adjustments to a website are beneficial, so by having an audit, you can guarantee that the work done will be productive.

3. Work With Experts

As a property manager or owner, you can't do it all, and you shouldn't have to! Having to brainstorm new ideas for your website constantly is exhausting and time-consuming. You deserve to have a team behind you that is ready and willing to help build your site traffic. It's so common to see properties trying to complete all of the marketing tasks on their own. The benefits of having multifamily experts complete tasks for you will change your entire apartment marketing strategy. If you aren't working directly with an apartment marketing company, now is the time to get started.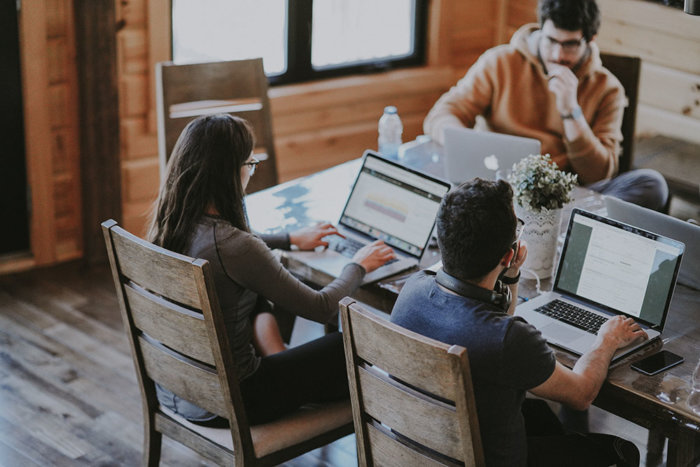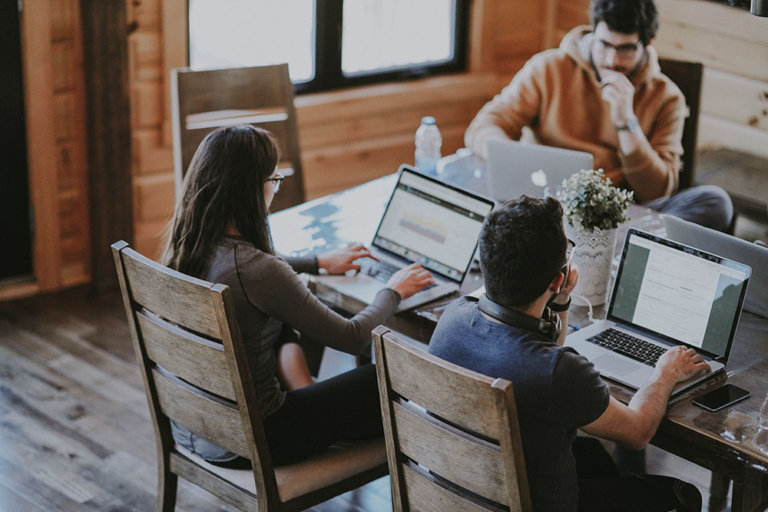 4. Try New Strategies

Perhaps you have been using the same apartment marketing strategies for the past several years and are seeing a decline in results. To gain more traffic, you have to be willing to try new apartment advertising strategies. Your multifamily website can only get better by following new findings. Websites that aren't ever updated have a tough time growing their website traffic. The search engine algorithms are brilliant and can take note if your website is being up to date or not. Google searches for recent updates that show that your website is relevant to what your renters are searching for.

5. Utilize Other Marketing Methods

There are a variety of apartment marketing strategies that work! So it's essential not to get stuck using the same methods over and over again. You can combine the best practices for optimal results, such as social media and paid advertising. Diversifying your apartment's digital marketing tactics allows you to increase your traffic and show up in more places online. If you're only investing in paid advertising on ILS pages, the chances are that you're missing out on a lot of traffic. Meet with an apartment marketing company to determine the best approach.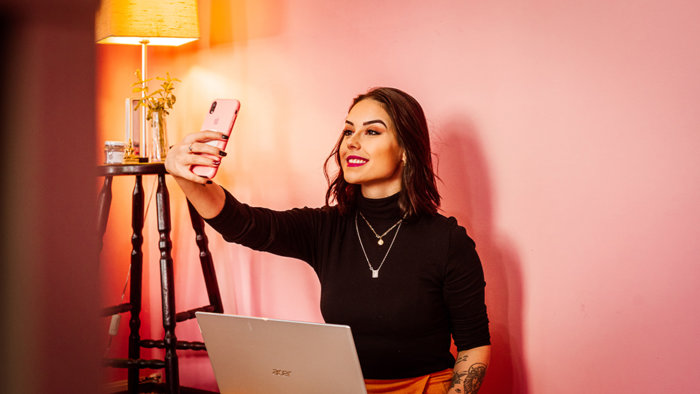 6. Start Google Ads

One of the quickest and best ways to bring more traffic to your website is to ramp up your Google Ads! With the right Google Ads in place, you can increase your visibility. Google Ads function as an online billboard that can draw in prospects already familiar with your property. Everyone gets online to search for a place to live and uses the search engines to assist in their final decision. Start bringing more of your future residents to your apartment website today!

7. Rebrand Your Property

It's nearly impossible for your website to perform well if your brand doesn't speak to your audience. For your website to accumulate more traffic, you need to have an attractive brand. Your brand is ultimately what will determine the way that your website looks and feels. Without a solid brand image, it will be hard to keep anyone on your website. The longer you can keep your future residents on your website, the better it will perform in the long run.
Consider how you can change your brand to transform your website. For some properties, a simple update to marketing materials with a more modern design that reflects the property can be all that is needed. For others, a complete rebrand of a multifamily property can be the best solution. Start fresh and let prospects see that new outlook with contemporary, clear branding.

8. Develop A New Website

It may be time to create a new apartment website! Many websites are outdated and are not built in a way that is beneficial for their traffic. With a new website structure, you can ensure that you have everything in place the way it needs to be. This includes building your website in a way that works for Google! Not every website functions well with search engines. A new website will also allow you to try new apartment marketing strategies. Don't underestimate the power of starting fresh.
9. Create New Content

Every website needs professional, well-written, and relevant content. Content is such a huge proponent in how well your website performs! Google and other search engines look specifically at the relevancy and personalization of your content. If your site isn't informational, entertaining, and current, you will miss out on a lot of potential traffic. Content is always crucial, and to take your apartment website to the next level, you will need new content.

10. Improve Website Functionality

Having a website that looks aesthetically pleasing is essential but having one that functions well consistently is the most critical aspect of your apartment website. Not only do your prospects need a functional website to explore, but the search engines require certain elements of your website to perform well.

11. Implement Local SEO

Many properties underestimate the power of local SEO. Local SEO for apartments consists of the local areas of the search engines such as the maps, Google My Business, Yelp, etc. With more and more future renters turning to these avenues to search for their new apartments, it's more critical than ever to update your local SEO regularly`. These updates can include posing to your Google My Business, updating your specials, and ensuring the correct information is in place.
It's crucial to remember that increasing traffic takes time and is a continuous process. It calls for ongoing work and development. Furthermore, it would be beneficial if you could track the traffic to your website using analytics tools, such as Google Analytics, and spot any problems that might be keeping people away.
Social Media
Several strategies exist for utilizing social media to boost your website traffic:
Share links to your website on your social media accounts and urge others to do the same.
Utilize social media advertising to reach particular demographics.
Make social media posts that are interesting to read and easy to share to get visitors.
Work with bloggers in your niche and take advantage of their networks to increase traffic to your website.
Categorised in: Apartment Marketing
This post was written by Isabella Housel