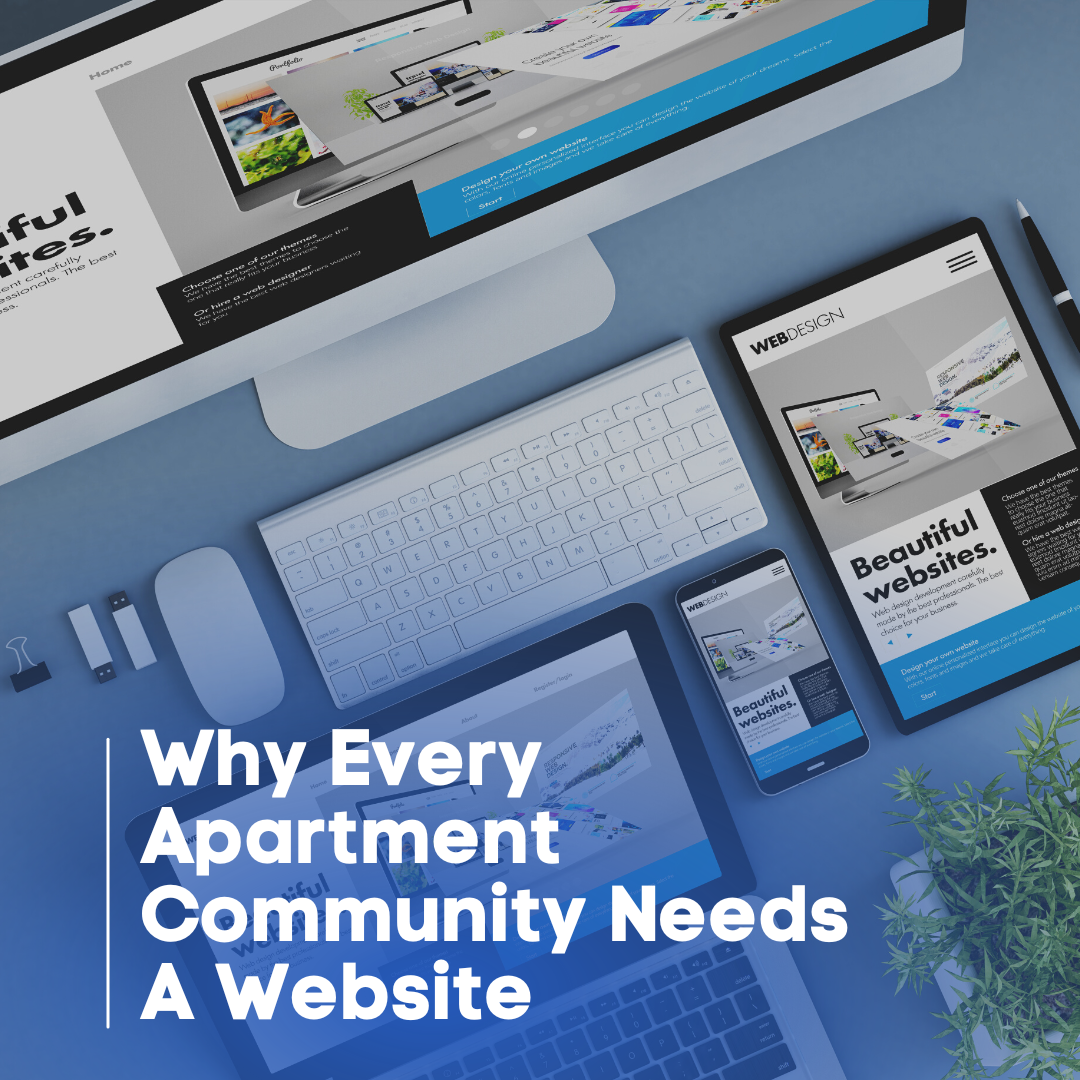 October 4, 2023 9:51 am
Leave your thoughts
Last Modified: November 28, 2023 11:29 am
Reading Time:
13
minutes
With every apartment website comes the undeniable impact of digital presence in real estate. Every apartment community benefits from having a website in today's digital era. A website serves as a vital online hub where prospective tenants can easily access essential information about the property, such as floor plans, pricing, amenities, and contact details. It offers visual appeal through high-quality photos and virtual tours, providing a compelling first impression to potential tenants.
In today's fast-paced digital world, an apartment needs a website not just for visibility, but also for offering real-time updates on unit availability and community events.

Moreover, a website streamlines the application process, making it convenient for both applicants and property management. It enhances credibility and trust, demonstrating professionalism and a commitment to transparency. In a competitive rental market, having a website gives an edge by expanding online visibility, enabling effective marketing, and providing valuable data insights. Overall, a website is an invaluable tool for apartment communities to attract and engage with prospective tenants while staying competitive and organized in the digital age.
Why Consider a Website?
The landscape of real estate is undergoing a significant transformation, driven by shifting tenant expectations and evolving market dynamics. Today's tenants demand more than just a place to live; they seek a holistic living experience. This includes smart and sustainable amenities, such as energy-efficient appliances and smart home technology, as well as communal spaces for work and leisure. Flexibility in leasing terms, including short-term rentals and remote work-friendly environments, is increasingly important.
Tenant expectations have also been influenced by the COVID-19 pandemic, with a heightened emphasis on health and safety features in properties. Additionally, the digital age has made online research and virtual tours crucial for tenant decision-making. As a result, property managers and real estate professionals must adapt to meet these changing expectations, offering modern, connected, and adaptable living spaces while embracing technology to enhance the tenant experience.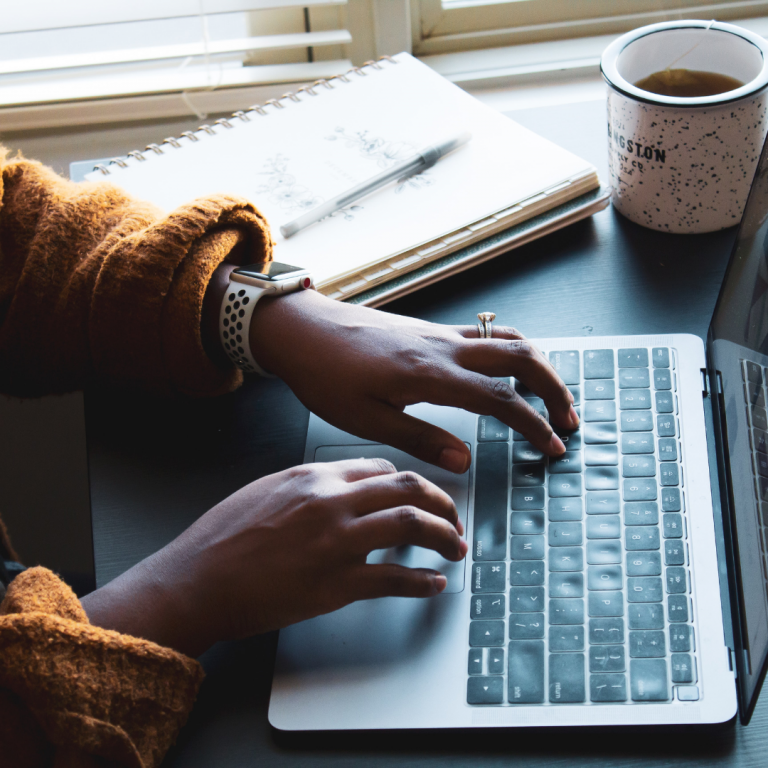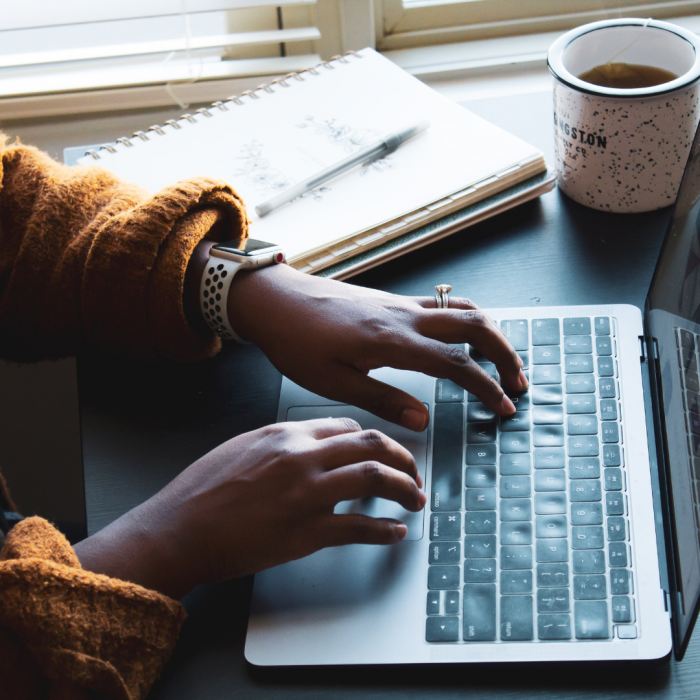 First Impressions Matter
First impression is important in online advertising and in generating leads because they often determine whether a potential tenant engages further with a property. When prospective tenants first encounter an apartment listing or visit a property's website or physical location, they form an initial impression that can strongly influence their decision-making process. A positive first impression conveyed through appealing visuals, well-organized information, and a professional presentation, can create a sense of trust and desirability.
Conversely, a negative or underwhelming first impression can lead to disinterest or skepticism. In a competitive real estate market, where numerous options are available to tenants, making a strong and positive first impression is crucial for capturing their attention and motivating them to explore the property further, potentially leading to successful lease agreements.
Enhanced brand awareness through a well-designed website can set you apart in a crowded rental market, making your apartment community the go-to choice for quality living. In a saturated rental property market, a well-optimized apartment website design can be the differentiator that captures the attention of prospective renters.
How an apartment website serves as a digital front door:
A website serves as a digital front door for any business, including apartment communities, by acting as the primary online entry point for prospective tenants and visitors. Just as a physical front door provides the first impression of a building, a website offers the initial encounter with an apartment community in the virtual world. It's where potential tenants can easily access information about the property, browse available units, view photos and virtual tours, learn about amenities, and contact the management team.
Much like a physical entrance, a website should be welcoming, well-maintained, and easy to navigate, providing a user-friendly experience that encourages visitors to explore further and potentially take the next step in the tenant journey, such as scheduling a tour or submitting an application.
An effective apartment website design should prioritize user experience, making it easy for prospective renters to find rental listings and submit rental applications. In this digital age, a website's role as a digital front door is crucial for making a positive and lasting impression on potential tenants and driving engagement with the apartment community.
The Role of a Website in Community Management
A well-designed website can significantly simplify administrative tasks and enhance tenant relations for an apartment community in several ways:
Online Payments and Lease Management: 79% of tenants prefer to pay rent online. By offering online rent payment and lease management tools, a website makes it convenient for tenants to pay rent, request maintenance, and access lease documents. This reduces the administrative burden on property management, minimizes paperwork, and streamlines financial transactions.
With the rise of remote work and relocation, offering online lease signing can be a significant advantage. A well-thought-out website design can significantly improve rent collection efficiency by integrating secure and user-friendly payment portals
Maintenance Requests: A website can include a portal for tenants to submit maintenance requests online. This allows property management to prioritize and respond to issues more efficiently, leading to quicker resolution and improved tenant satisfaction.
Communication Hub: Websites often feature messaging systems or news sections where property management can communicate important announcements, updates, and community events. This fosters better communication and transparency between management and tenants, improving tenant relations.
Access to Documents and Information: Websites can host essential documents like community rules, lease agreements, and move-in/move-out checklists. Tenants can easily access these documents, reducing the need for in-person interactions and providing clarity on community guidelines. Your property website should not only be visually appealing but also feature a streamlined rental application process and robust tenant screening methods
Virtual Tours and Apartment Selection: Properties with virtual tours receive 49% more qualified leads. Offering virtual tours and detailed information about available units helps prospective tenants make informed decisions without the need for physical visits, saving time for both tenants and property management.
Tenant Portal: A tenant portal on the website can allow tenants to update personal information, view payment history, and access important documents, empowering them to manage their accounts more independently.
Feedback and Surveys: Websites can include feedback forms or surveys that enable tenants to share their opinions and concerns with management. This provides valuable insights for improvements and demonstrates a commitment to tenant satisfaction.
24/7 Accessibility: Websites are accessible around the clock, allowing tenants to perform tasks and access information at their convenience, reducing the need for restrictive office hours.
Digital marketing tools, like analytics and targeted ads, can provide valuable data insights, helping you understand tenant behavior and preferences more effectively
What Tenants Are Looking For
Tenants are looking for a user-friendly and informative experience when visiting an apartment website. They seek clear and detailed information about available units, including floor plans, pricing, and current availability. High-quality photos and virtual tours are crucial for visualizing the property. 52% of all website traffic comes from mobile devices. Ensuring your apartment website is mobile-friendly is no longer optional.
A compelling rental listing on your website should include high-quality images, a detailed description, and clear calls to action to guide prospective renters. Listings with high-quality photos receive 118% more online views. Easy navigation, a responsive design for mobile devices, and intuitive search features help tenants find what they need quickly.
Online application and lease management tools simplify the renting process. Information about amenities, neighborhood highlights, and nearby services is also valuable. Additionally, tenants appreciate transparent policies, clear contact information, and responsive customer support options, ensuring they can easily communicate with the property management. Ultimately, a well-organized, visually appealing, and informative website can influence tenants' decisions and contribute to a positive leasing experience.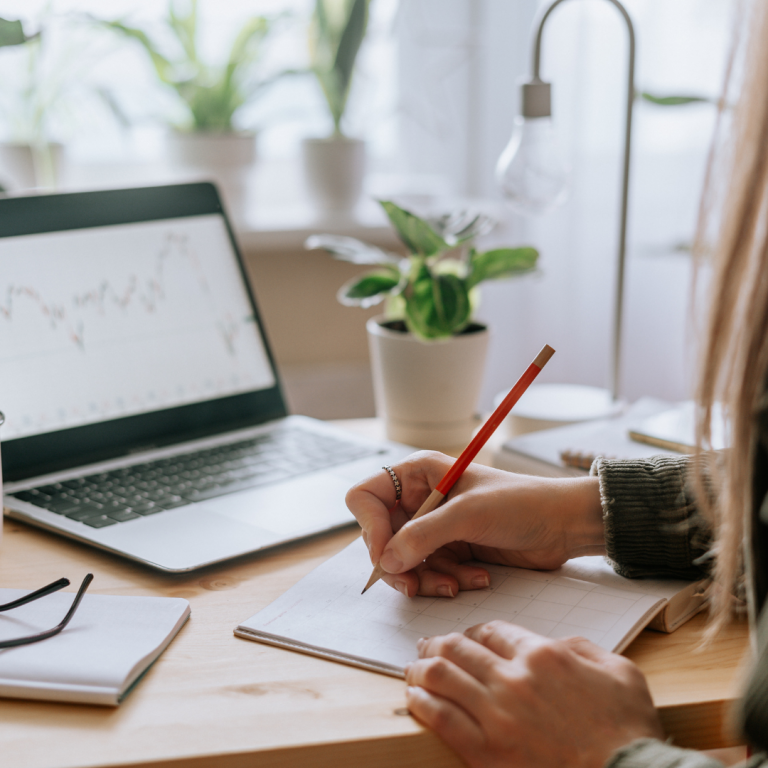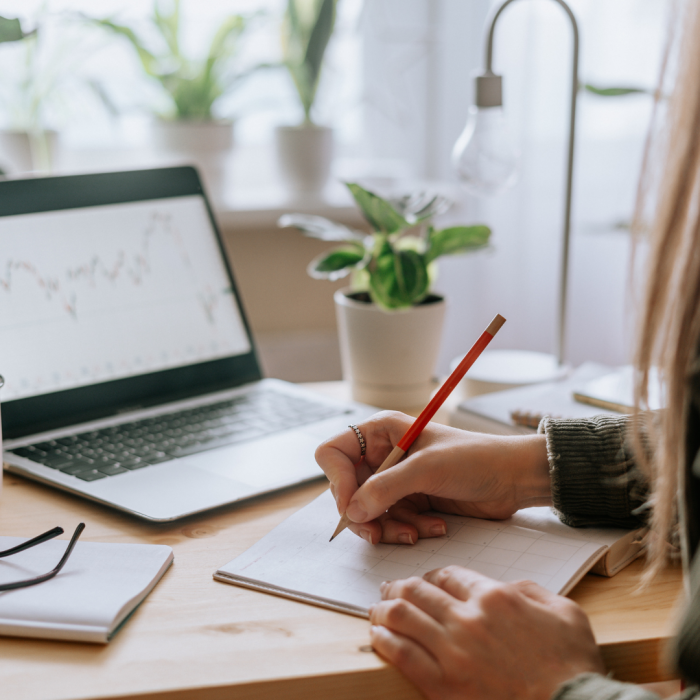 The Cost of Not Having a Website
The cost of not having an apartment website can be significant in today's digital age. Without an online presence, apartment communities miss out on a vast pool of potential tenants who primarily search for housing online. This can result in longer vacancy periods, leading to lost rental income. Additionally, not having a website may lead to increased marketing expenses as property managers may need to rely more on traditional and potentially less cost-effective methods.
The lack of an online platform can also hinder efficient communication with tenants, potentially leading to misunderstandings or mismanagement of tenant requests and concerns. Overall, in an era where the majority of renters turn to the internet to find and evaluate housing options, not having an apartment website can limit visibility, revenue, and operational efficiency, ultimately proving costly in terms of lost opportunities and competitiveness in the rental market.
Online marketing strategies, such as social media advertising and email campaigns, can complement your website's reach, making your apartment listings more appealing to a broader audience.
Organic search accounts for 53% of all website traffic. SEO offers significant benefits for apartment websites by improving their online visibility and driving organic traffic from potential renters. Nearly half of all Google queries aim to find local information. A well-executed local SEO plan can dramatically enhance your apartment community's online presence.
Implementing search engine optimization techniques can significantly elevate your apartment website's ranking on search engines, thereby enhancing brand awareness and driving more organic traffic to your listings. Optimizing an apartment website with relevant keywords, high-quality content, and effective meta tags helps it rank higher in search engine results, ensuring that it appears prominently when individuals search for apartments in the area.
If you want to take it to the next level, you can even start an apartment website blog. This gives you a chance to target even more relevant keywords and highlight local businesses and events so that you stand out even more for searches in your area.
This increased visibility not only reduces reliance on expensive paid advertising but also enhances the website's credibility, making it a trusted source for apartment seekers. Optimizing for voice search is essential for modern apartment websites, as a growing number of prospective tenants use voice-activated devices to search for rental properties and community information
By engaging in SEO practices, apartment websites can reach a broader and more targeted audience, increasing the chances of attracting qualified leads and ultimately boosting occupancy rates. Being visible on search engines is not just about rankings; it's also about building credibility and trust among prospective tenants who are likely to click on the first few search results.
Apartment Website Advantages:
Online Leasing
The convenience of online applications has revolutionized the rental process for potential renters in several ways. It means no more time-consuming visits to leasing offices, filling out paper forms or waiting for postal deliveries. Instead, applicants can complete the entire application process from the comfort of their homes or mobile devices.
This convenience saves valuable time and reduces the stress associated with traditional application methods. Online applications also offer the advantage of instant submission, allowing potential renters to apply for multiple properties quickly. Furthermore, they can securely upload required documents and pay application fees online, streamlining the process and making it more accessible to a broader range of applicants.
A one-second delay in page load time can result in a 7% reduction in conversions. For apartment communities, this could mean losing potential tenants who might otherwise have scheduled a visit or applied for a lease. Overall, the convenience of online applications greatly enhances the tenant experience, making it easier and more efficient for individuals to find and secure their ideal rental properties.
Amenities Showcase
A well-crafted apartment website should incorporate several elements to attract and reassure potential renters. High-quality images and detailed descriptions of amenities play a crucial role in giving prospective tenants a clear and appealing visual of the property. Beyond aesthetics, these visuals also help in building credibility by showcasing what the community has to offer.
Additionally, testimonials, certifications, and other trust signals, prominently displayed on the website, serve as valuable endorsements. They provide social proof of positive experiences from previous tenants and highlight the community's adherence to industry standards and quality, further instilling confidence in potential renters as they explore their housing options. 74% of consumers rely on social networks to guide purchase decisions.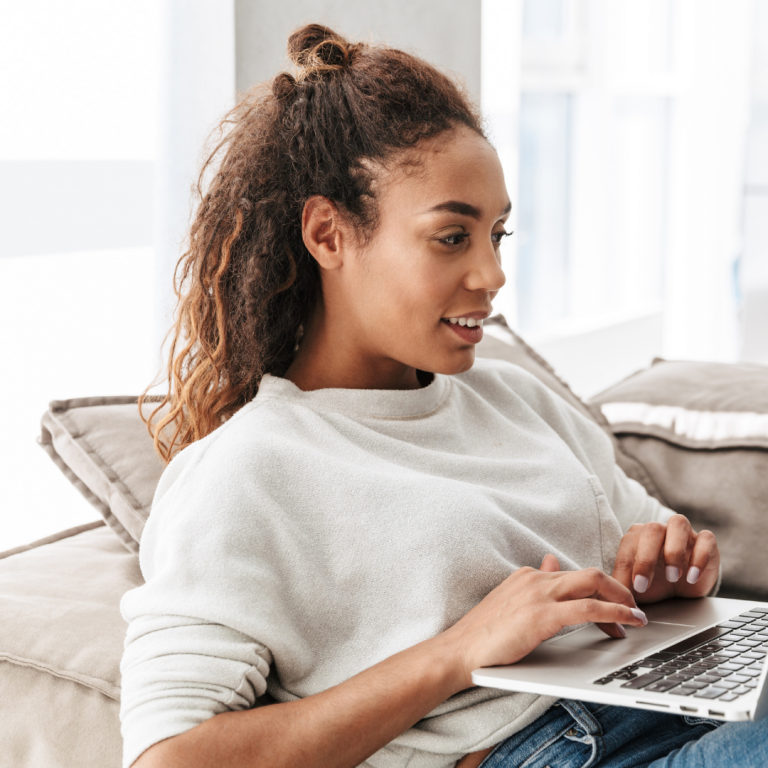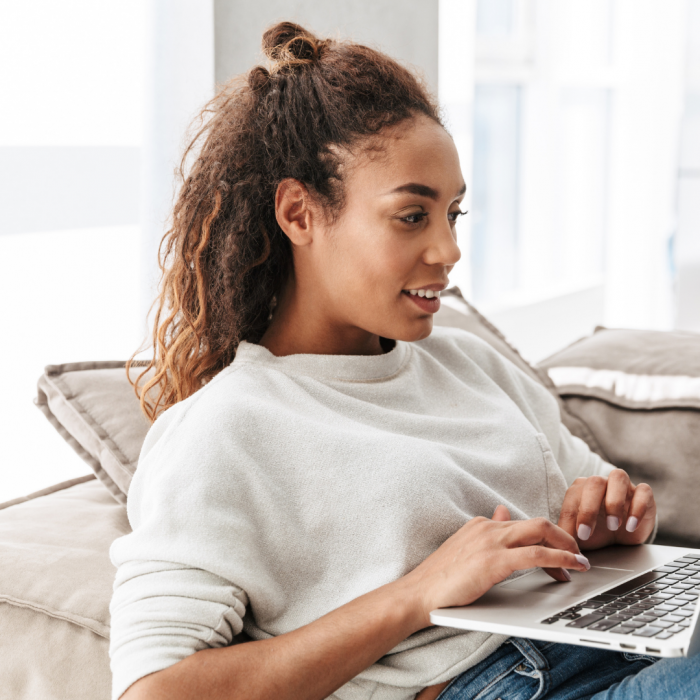 Security Measure
Showcasing security features on an apartment website is of paramount importance as it instills confidence and peace of mind in potential tenants. In an era where safety is a top concern for renters, transparently displaying security measures like access control systems, surveillance cameras, well-lit common areas, and security personnel communicates a commitment to tenant well-being.
This not only attracts security-conscious individuals but also differentiates your property in a competitive market, enhancing its overall appeal. By offering a safe and secure living environment, you not only meet tenant expectations but also build trust and credibility, making your apartments more attractive and trustworthy options in the eyes of prospective tenants.
Community Events Calendar
Adding a community event calendar to your apartment website can be a highly beneficial idea for several reasons:
Tenant Engagement: A community event calendar encourages tenant engagement and a sense of belonging. It provides a platform for residents to stay informed about upcoming events and activities within the community, fostering a sense of community and encouraging participation.

Social Interaction: Hosting events and activities creates opportunities for residents to socialize and build relationships with their neighbors, which can contribute to a more vibrant and enjoyable living environment.
Differentiation: Offering a community event calendar sets your apartment community apart from competitors. It showcases that you're committed to providing a holistic living experience, not just a place to live, which can attract tenants seeking a sense of community.
Marketing and Promotion: Promoting community events on your website can attract prospective tenants who are looking for more than just a place to live. It can be a selling point that draws in individuals or families seeking an active and engaging lifestyle.
Retention: Hosting events and maintaining a community calendar can improve tenant retention rates. Residents who are engaged in community activities are more likely to renew their leases and stay longer.
Positive Reputation: A vibrant community with regular events can lead to positive word-of-mouth recommendations, helping to build a reputation for your property as a desirable and friendly place to live.
Convenience: Having event information readily available on your website makes it easy for tenants to plan their participation, and it serves as a central hub for all community-related activities.
Communication: It provides a channel for property management to communicate with tenants about important dates, changes in schedules, or any other community-related announcements.
The Decision Stage: When is the Right Time to Launch a Website?
When it comes to real estate investment decisions, timing is a critical factor influenced by various considerations, including community size, budget constraints, and other pertinent factors. Whether one is investing in duplexes, fourplexes, or multifamily units, the timing of the investment should align with the specific dynamics of the chosen property type.
Moreover, maintaining a consistent occupancy rate is a crucial factor that impacts the overall success of the investment. A thorough understanding of these interconnected aspects allows real estate investors to make informed decisions, optimize their returns, and ensure long-term profitability in the competitive rental market.
Website Builders vs. Custom Development
Website builders and custom development represent two distinct approaches to creating a website. Website builders offer a user-friendly, template-based solution that requires little to no coding knowledge. They are ideal for those looking to set up a basic website easily and cost-effectively quickly.
Custom development, on the other hand, involves creating a website from scratch or extensive customization of existing code, often requiring the expertise of professional developers. This approach offers complete control over design, functionality, and scalability, making it suitable for complex, unique, or high-performance websites. The choice between website builders and custom development depends on your specific needs, budget, and technical requirements.
Essential Features Your Website Must Have
A well-crafted rental website should encompass several indispensable elements to ensure a seamless and enlightening experience for prospective tenants. To begin, it should boast an intuitive and user-friendly interface. This entails straightforward navigation, lucid menus, and a responsive design capable of adapting to various devices, including smartphones, tablets, and desktop computers. Ensure your website is ADA-compliant to make it accessible to people with disabilities.
Equally important is the presence of an instinctive search feature, complete with filters for location, price range, bedroom count, and amenities, facilitating swift and tailored apartment discovery. To enhance user comprehension, the website should feature high-quality imagery, virtual apartment tours, comprehensive floor plans, and detailed property descriptions, offering visitors a comprehensive view of the property's offerings.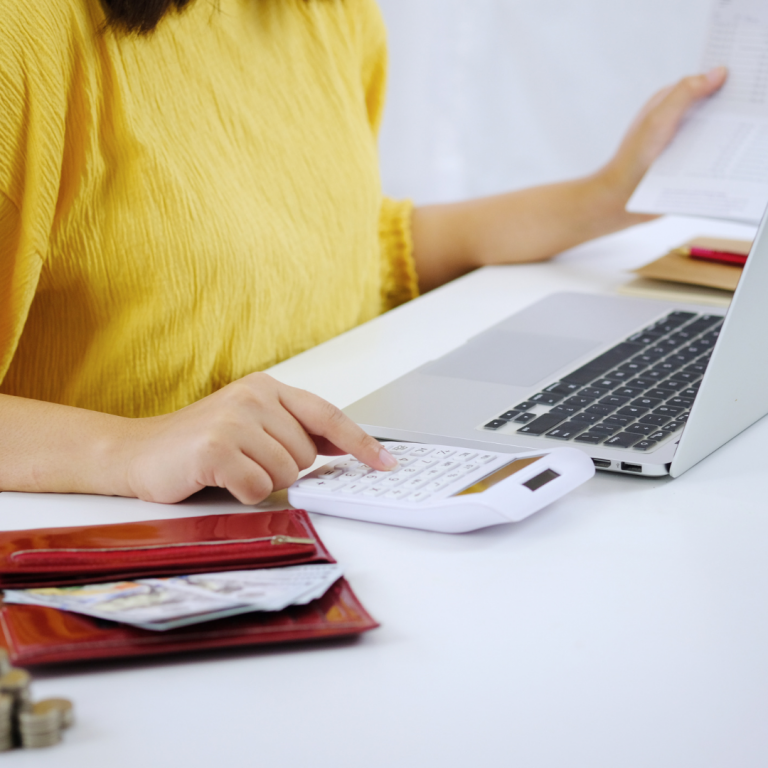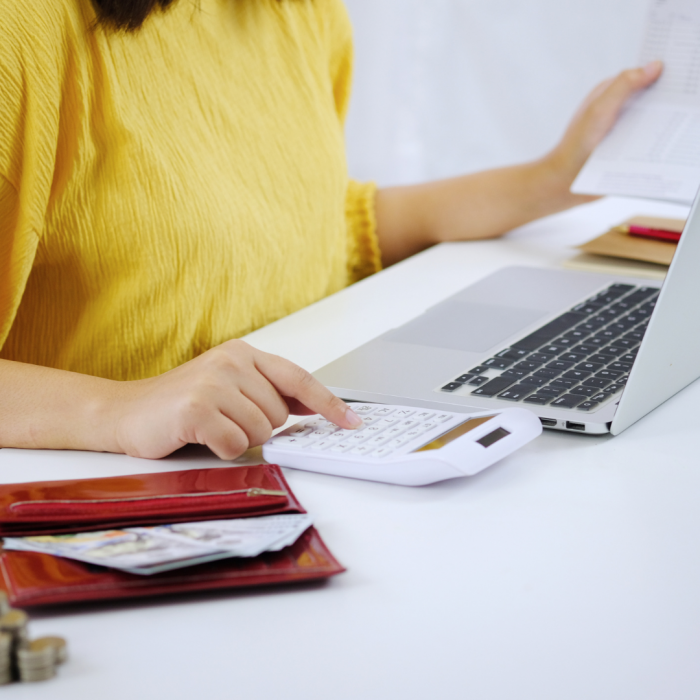 Budgeting for Your Website
Budgeting for your apartment website requires a structured approach. Begin by identifying your goals and the specific features and functionality you need for the site. Research the costs associated with domain registration, hosting, and website builders or development services. Consider ongoing expenses, such as maintenance, updates, and security. Allocate a portion of your budget for professional web design and content creation if necessary.
Be sure to account for potential hidden costs like plugins, integrations, and SEO services. Additionally, budget for marketing efforts to drive traffic to your site. Regularly review and adjust your budget to ensure it aligns with your objectives and the evolving needs of your apartment website while maintaining a balance between affordability and functionality.
Implementation Timeline
Creating and implementing an apartment website can vary widely in terms of time, depending on several factors. The complexity of the website, its features, and the level of customization all play significant roles. Typically, a simple apartment website with basic functionality can be developed and launched in a matter of weeks. This involves tasks like purchasing a domain, setting up hosting, choosing a website builder or content management system (CMS), and selecting a suitable website template.
Customizing the template to match the apartment community's branding, adding essential pages such as home, listings, contact, and about us, and uploading high-quality images and content can be accomplished relatively quickly.
However, more intricate apartment websites with advanced features, such as online leasing and payment systems, interactive floor plans, and live chat support, can take several months to develop and implement. These projects require thorough planning, design, and development phases, including coding and testing to ensure functionality and security. Additionally, integrating third-party software or services, like property management software or booking systems, may extend the timeline further.
Furthermore, the time it takes can be influenced by the availability of resources, such as a dedicated web development team or a professional web design agency, as well as the complexity of any custom features or integrations required. Overall, the timeline for creating and implementing an apartment website can range from a few weeks for a basic site to several months for a more complex and feature-rich platform.

Measuring ROI
On average, the conversion rate for real estate websites is around 2.9%. This means that for every 100 visitors to an apartment community's website, nearly three are likely to take a desired action, such as filling out a contact form or scheduling a tour. This statistic emphasizes the importance of a well-designed, user-friendly website in converting interested visitors into potential tenants.
Tracking the return on investment (ROI) of your apartment website involves a systematic approach. Start by defining clear objectives for your website, such as lead generation, tenant retention, or cost reduction. Use web analytics tools like Google Analytics to measure website traffic, user behavior, and conversion rates. Set up conversion tracking to monitor specific actions, such as form submissions or lease applications. Calculate the monetary value of these conversions to determine how much revenue your website generates.
Compare these results to the costs associated with developing, maintaining, and marketing the website, including design, hosting, and digital advertising expenses. Regularly analyze the data, making adjustments to your website and marketing strategies as needed to optimize ROI over time. Additionally, consider qualitative feedback from tenants and prospects to gain insights into the website's impact on tenant satisfaction and engagement.
Why Choose Market Apartments
Choosing your apartment website provider is no easy task and it's important you feel confident about your decision! Partnering with Market Apartments ensures that you will be met with excellent support, apartment marketing experts, and innovative strategies.
Our team of strategists ensures that every apartment website is designed to reach its maximum potential. With our tried and true multifamily marketing services, your property can experience tremendous growth and greater online visibility.
Frequently Asked Questions
How Can a Website Help in Reducing Administrative Costs?
A well-integrated website can automate many tasks that property managers do manually, such as sorting applications, scheduling viewings, and even initial tenant screenings. This automation can significantly reduce administrative costs.
What's the Impact of ADA Compliance on an Apartment Website?
Ensuring your website is ADA-compliant not only avoids potential legal issues but also makes your property accessible to a broader audience, including people with disabilities, thereby increasing your potential tenant base.
Can a Website Influence the Perceived Value of the Property?
Yes, a professionally designed website with high-quality images and virtual tours can significantly elevate the perceived value of your property, allowing you to potentially command higher rents.
How Can a Website Assist in Reputation Management?
A website can feature a testimonials section where satisfied tenants can share their experiences. Positive reviews can significantly improve the property's reputation and attract more quality tenants.
What Analytics Should Property Managers Focus On?
Property managers should closely monitor metrics like bounce rate, average session duration, and conversion rate to understand user behavior. These insights can guide tweaks to the website to improve its effectiveness.
Categorised in: Apartment Marketing
This post was written by Isabella Housel
Isabella Housel is a passionate and versatile professional writer with a deep love for words and a commitment to crafting compelling content that engages, informs, and inspires. With many years of experience in the industry, she has honed her skills across various genres, from creative storytelling to informative articles and technical documentation.