September 28, 2022 8:00 am
Leave your thoughts
Last Modified: November 20, 2023 12:53 pm
Reading Time:
9
minutes
The number one question that everyone involved in apartment marketing is asking themselves constantly is how to find apartment leads and increase occupancy rates. Regardless of the status of your property, you want to continue that constant flow of new leads and growth. Knowing which apartment advertising methods are genuinely the most efficient is challenging with so many options.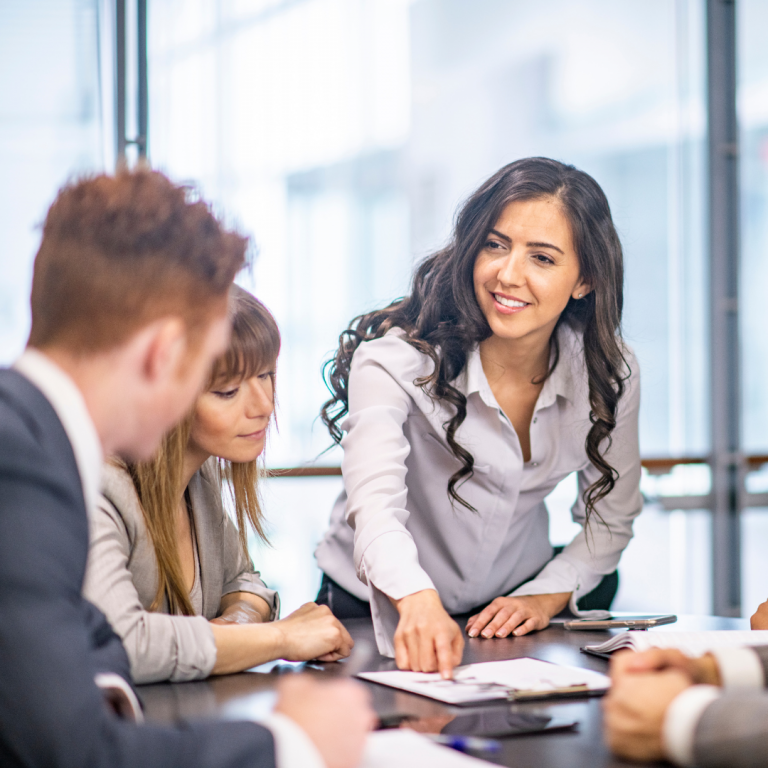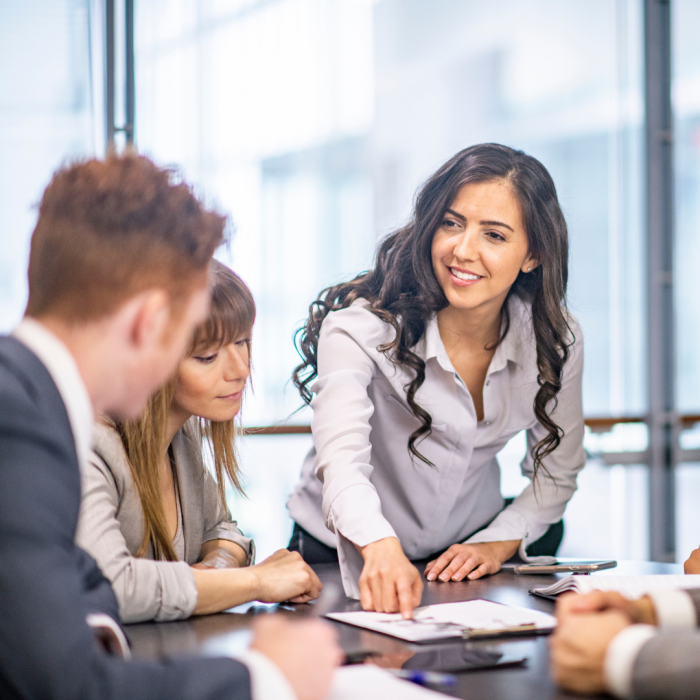 The goal is to find beneficial methods for your marketing budget and property. Wasting time running in circles with the same apartment marketing campaigns is easy. Consider pushing your traditional routine methods aside and using new and improved ideas. Make the progress that your property needs by finding more apartment leads and increasing your occupancy rates!

1 – New Website

If you're looking for a fresh start for yourself as well as your prospects, it's time to get a new apartment website. Your property likely needs a fresh, elevated look for future residents! Plus, a new website will be the foundation of all of your other marketing strategies.
Let's dive into the importance of mobile optimization for your website. With the increasing use of smartphones for internet browsing, ensuring your website is mobile-friendly is crucial. This includes faster loading times, easy navigation, and responsive design.
Make sure you integrate SEO best practices to improve search engine rankings, making your site more visible to potential tenants.
It's essential to ensure your website is accessible to all potential tenants, including those with disabilities. Implementing accessibility features like screen reader compatibility, keyboard navigation, and alt text for images makes your site inclusive and opens your property to a wider audience.

2 – Marketing Audit

With so many marketing options, it's hard to know exactly where to start finding better apartment leads and increasing your occupancy. It's essential to have the perspective of people in the industry, since they know the trends! It's also beneficial to have a third party evaluate where your current multifamily marketing efforts are leading you and what can be adjusted. A comprehensive SEO and content audit can reveal key opportunities for your apartment website, identifying areas where you can enhance your online presence and attract more potential renters
Expand on the marketing audit by including a competitive analysis. Understanding what your competitors are doing can offer insights into industry trends and identify areas where your property can stand out. Additionally, analyze the user journey on your website to identify any friction points that might deter prospective tenants.

3 – Community Events

Chances are that the new leads you're looking for are located right in your neighborhood. Perhaps, one of the most common apartment marketing mistakes is forgetting to advertise to your direct community. Consider hosting events where your current residents and prospects can invite their family and friends. The truth is, even if they don't lease right away, they will remember the name of your property for future interest!
Partner with local businesses for community events to increase reach and appeal. Collaborations can bring in a diverse crowd and enhance the community feeling. Additionally, consider using these events to gather feedback from attendees about their housing needs and preferences, providing valuable market research data.

4 – Ad Strategy

If you do not see the number of leads that you want, it's likely that your current ad strategy is not working or that you do not have one at all. The average conversion rate for real estate websites is around 2.47%. Google Ads and social media ads are among the most efficient ways to find new people to call your community home.
Using data-driven insights to target ads to the right demographic, and retargeting to re-engage visitors who have shown interest in your property, can significantly increase lead conversion rates. Also, explore the benefits of A/B testing different ad creatives and messages to see what resonates best with your audience.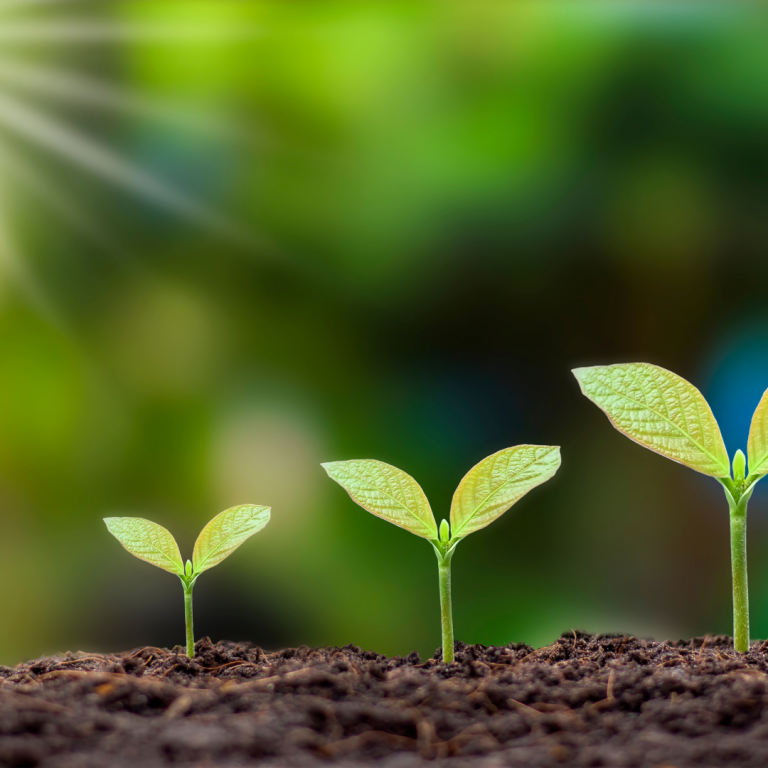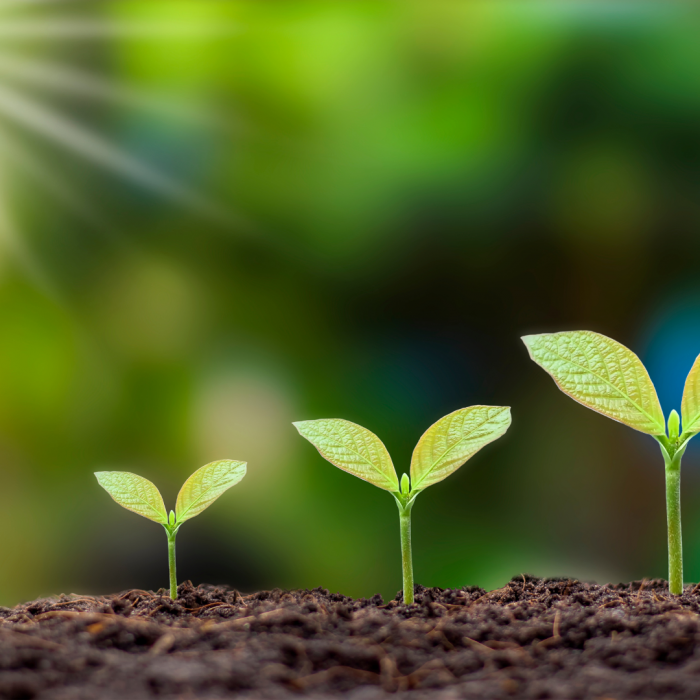 5 – Try New Social Media Apps

Capturing quality apartment rental leads requires a multifaceted approach, combining the power of an engaging social media presence, compelling content on your website, and strong community engagement.
Social media is also one of your most significant assets in increasing your apartment leads! If what you're currently posting isn't working, switch up your posts with new creative ideas! More onside, possibly joining a new app or increasing your content on one of the apps you currently have.
Incorporate influencer marketing into your social media strategy. Collaborate with local influencers to tap into larger and more diverse audience bases, enhancing authenticity and engagement. Stay abreast of emerging social media trends and platforms to connect effectively with younger demographics.

6 – Build Resident Retention

One of the most effective and straightforward ways to increase your occupancy rate is to maintain the occupancy rate that you currently have. You will not see property or revenue growth if you constantly lose residents and deal with regular turnovers. Be sure that before you look at new apartment marketing strategies, you look at your current resident satisfaction first.
Conduct regular tenant satisfaction surveys to identify areas for improvement. Implement a tenant referral program, encouraging existing tenants to refer their network, thus rewarding their loyalty and simultaneously generating new leads.
Explore innovative ways to increase the occupancy rate in apartments, such as offering flexible lease terms, or unique resident benefits, which can significantly attract a broader range of potential tenants.

7 – Collect Data

To make changes that bring success to your apartment advertising, you need to review the data on how things are currently performing. It's easy to continually try the same things or not know what moves to make to improve. Collecting the correct data can help you make the changes that will have the most significant impact on broadening your property.
Leverage advanced analytics tools for deeper insights into your marketing efforts. Employ data visualization techniques to identify patterns and trends, aiding in more informed decision-making about resource allocation.

8 – Create A Content Strategy

Content is the pathway to capturing new leads and turning them into leases. With the right content, your website flows easily and helps lead prospects along. From the pictures on your website to the words on your application page, you can improve the overall experience for more leads and leashes.
Diversify your content offerings to include blogs, infographics, video tours, and testimonials. This varied content mix caters to different preferences, enhancing engagement. Maintain a content calendar for regular updates, keeping potential tenants engaged and informed.

9 – Find Your Audience

Effective strategies to generate leads for apartments include leveraging local community networks and enhancing online visibility through targeted digital marketing campaigns
Your marketing strategies may not be wrong, but perhaps you have the wrong audience. First, you need to establish who it is that you're marketing to. Next, you'll be able to target the correct methods to help place your property in front of the right people. From here, you won't waste money on marketing that doesn't work.
Refine your marketing messages through audience segmentation. Divide your audience based on demographics, interests, and behaviors for more tailored communication. Utilize insights from social media and website analytics to continuously improve your audience profiles. Beyond demographics, consider psychographic segmentation to understand the lifestyle and preferences of your target audience.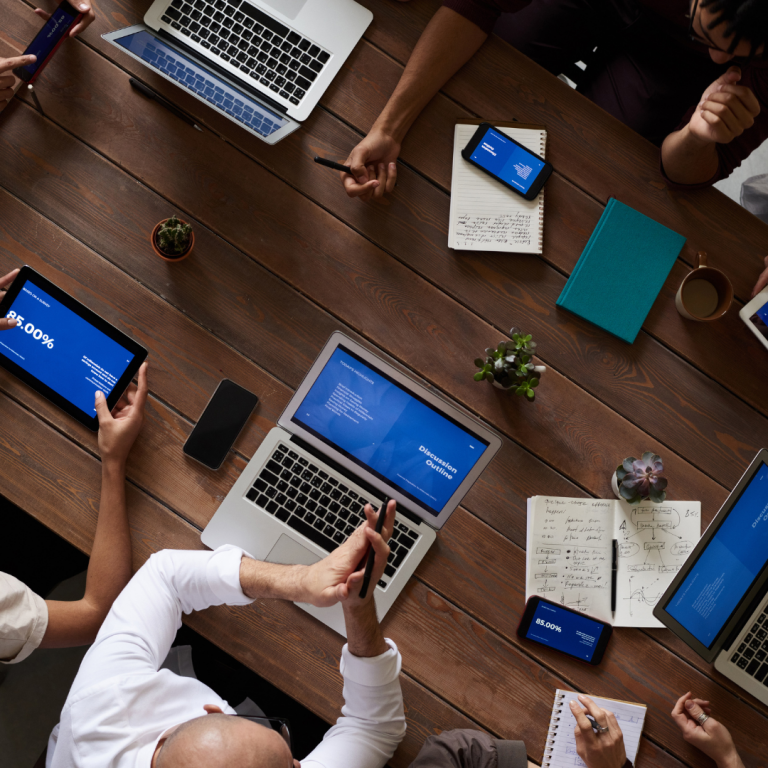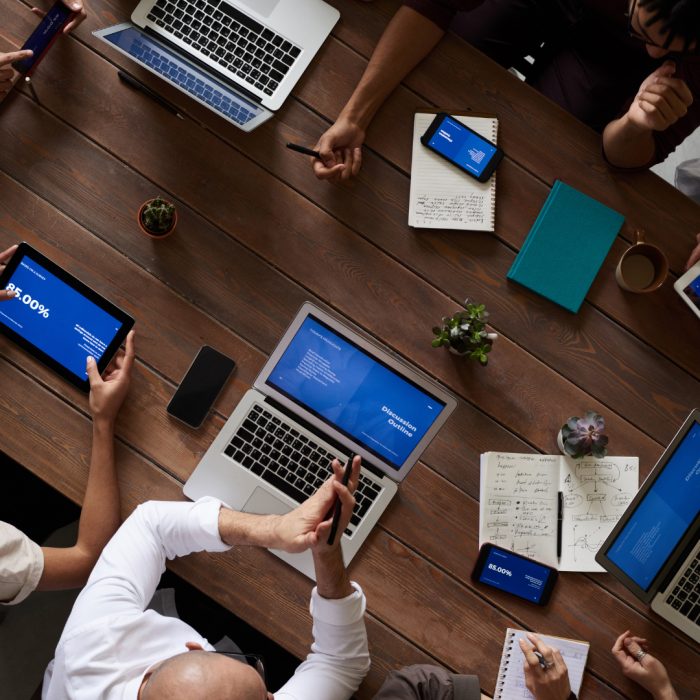 10 – Re-Work Your Budget

Most apartment marketing plans are founded upon a structured budget. Typically, particular money is allotted for specific strategies. However, it's easy for convenience's sake to continue down the same path, spending money on the same methods. You will need to re-work your budget to see different results, so your growth is centered in new places.
Real estate companies spend an average of 5% to 10% of their revenue on advertising. Allocate a portion of your budget to cutting-edge technologies like virtual reality tours or AI-powered chatbots. These innovations enhance user experience and distinguish your property. Invest in high-quality photography and videography to showcase your property's best features.

11 – Advertise on ILS

Discover the best apartment listing sites where your community can shine. Not all ILS pages are created equal, and diving into which ones will bring you the most traffic is essential. Remember that increasing your traffic doesn't always mean getting more leads. With the right ILS strategy, you can watch your occupancy rate climb.
Explore niche ILS platforms that cater to specific markets such as eco-friendly or pet-friendly housing. This targeted approach can effectively reach specific audiences. Ensure your ILS listings are regularly updated for accuracy and attractiveness.

12 – Use Apartment Texting

Texting is a great form of consistent communication! Use apartment messaging to better your lead strategy. Many apartments use apartment texting to communicate with their residents regularly to great success.
Personalize your communication with tenants through customized messages and automated reminders. Integrate AI technology for efficient handling of common queries, allowing more time for personalized tenant interactions.

13 – Get Better Reviews

Your property may not realize that your bad reviews are what is constantly deterring future residents from your property. The truth is, that your review rating can make or break your property. Bad reviews will turn anyone away, even if you have the best traffic. Get better reviews, so your prospects can zoom through the leasing process without concern!
Manage your online reputation proactively by addressing negative reviews promptly and encouraging satisfied tenants to share their experiences. Implement a review management system to streamline this process, enhancing your property's online presence and attractiveness. Proactively managing reviews on Google can significantly boost your property's visibility, attracting more potential renters through an improved online reputation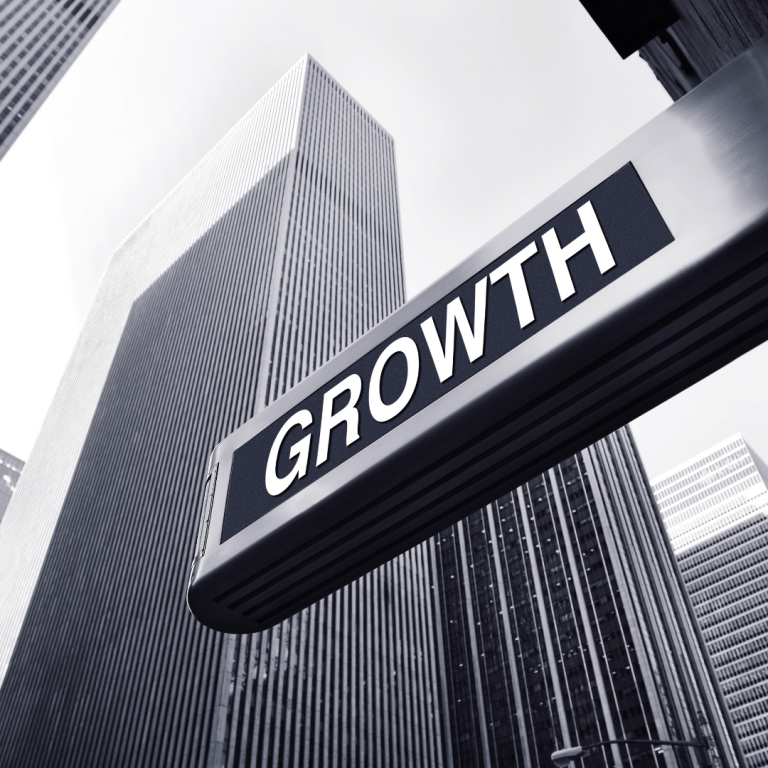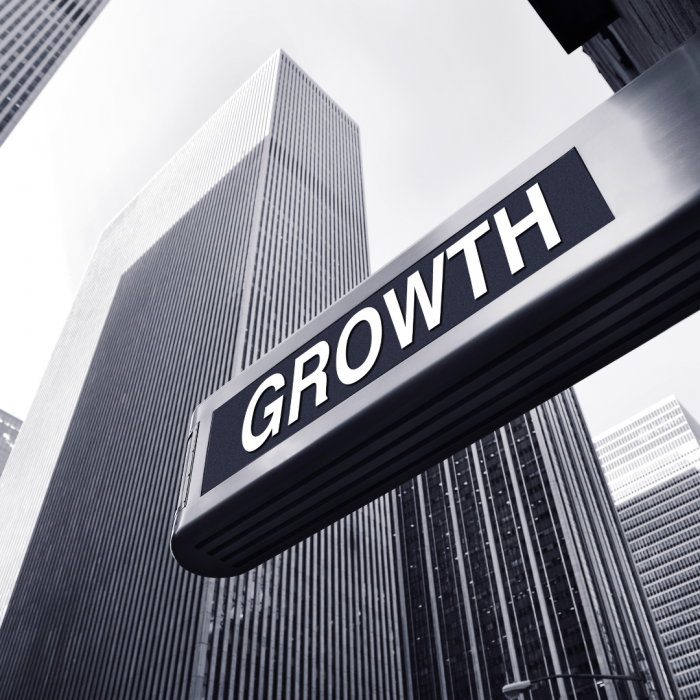 14 – Meet With Experts

As a property manager or owner, you do not have time to examine all apartment marketing channels and review what's beneficial for you. You must work with the right marketing team to find the missing pieces and take your property to the next level.
In the rapidly evolving world of apartment marketing, collaborating with industry experts is invaluable. These professionals can provide bespoke strategies, pinpointing areas of improvement and innovation tailored to your property's unique needs. By tapping into their expertise, you can uncover hidden opportunities and stay ahead of the curve in a competitive market.

15 – Use Virtual Tours

Since the pandemic, people have been looking for convenience online more than ever. If you do not have virtual tours on your website, you must add them for future growth! Consider upgrading your virtual tours to be highly professional and captivating.
In an era where convenience is king, virtual tours are a game-changer. Enhance your virtual tours to be immersive, detailed, and professionally crafted. This not only showcases your property effectively but also caters to the modern tenant's preference for digital-first experiences, significantly broadening your audience reach.

16 – Start Marketing Automation

One of the most strategic and convenient strategies is to start apartment marketing automation. Automation can include sending regular emails, texts, or follow-up connections. The more you can automate your processes, the less work you will have to do in the long run.
Embrace the power of marketing automation. This can range from automated email campaigns to sophisticated AI-driven communication strategies. Automation streamlines your marketing efforts, ensuring consistent engagement with potential tenants while freeing up valuable time for strategic planning and personal interactions.

17 – Better Website Management

Is your website up to date with everything that your future resident needs? Apartment websites require proper management as well as regular updates to function to the best of their ability. As someone with many tasks on your plate, you likely can't do needed regular website changes. Find the right website dashboard for you so your prospects don't miss anything essential.
Effective website management is crucial. This includes regular updates, user-friendly interfaces, and engaging content. Explore user-friendly website dashboards that allow for easy updates and maintenance. Ensure your website accurately reflects current offerings and amenities, providing a seamless experience for prospective tenants.
Enhancing the user experience on your website is crucial; it directly influences how long visitors stay on your site and their likelihood of converting into leads. A well-designed user interface, intuitive navigation, and engaging content can significantly improve conversion rates.

18 – Create Efficient Follow-Up

To increase your occupancy rate, you need a consistent follow-up that will take your future residents to the next part of the leasing experience. There will be no point in getting more leads if you can't continue with them down the multifamily marketing funnel.
Revolutionize your follow-up process to be more systematic and responsive. Implement strategies such as automated follow-up emails, personalized check-ins, and prompt responses to inquiries. This consistent engagement nurtures leads effectively, guiding them smoothly through the leasing process.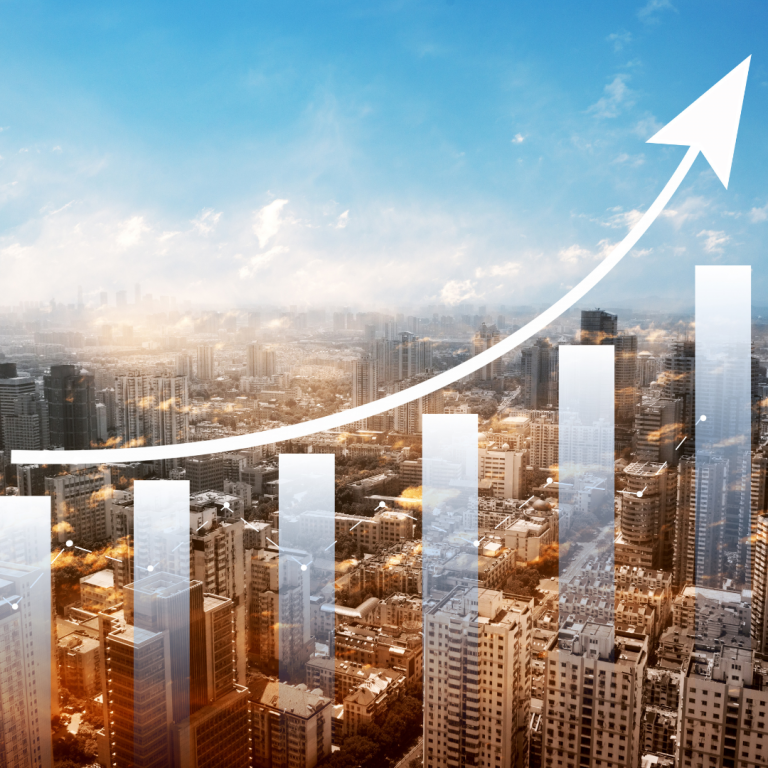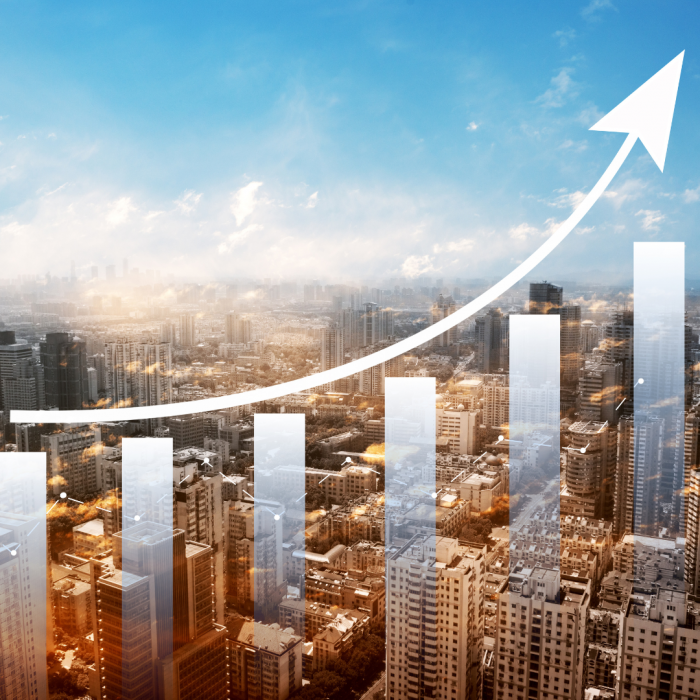 19 – Personalize Your Content

Your apartment marketing content may be too broad and not personal. There are such a variety of ways that you can add more personalization to your everyday apartment marketing! Find moments to show your prospects that you care about them and also remember who they are.
Personalization is key in connecting with your audience. Tailor your marketing content to address the specific needs and preferences of your potential tenants. This could include localized information, highlighting unique property features, or showcasing community events. Personalized content creates a deeper connection and fosters a sense of belonging.

20 – Improve Online Visibility

The number one way you'll get more apartment leads and increase your occupancy rate is to improve your online visibility vastly. Let the digital apartment marketing world work together in your favor to see the growth you've been waiting for! Start with a better website, and then continue with search engine marketing strategies and suitable ads.
Maximize your online presence through comprehensive SEO strategies and engaging social media campaigns. Keep abreast of the latest digital marketing trends, ensuring your property stands out in online searches. Invest in targeted advertising campaigns to reach potential tenants more effectively and increase your digital footprint.
Categorised in: Apartment Marketing, Market Apartments Services
This post was written by Isabella Housel
Isabella Housel is a passionate and versatile professional writer with a deep love for words and a commitment to crafting compelling content that engages, informs, and inspires. With many years of experience in the industry, she has honed her skills across various genres, from creative storytelling to informative articles and technical documentation.