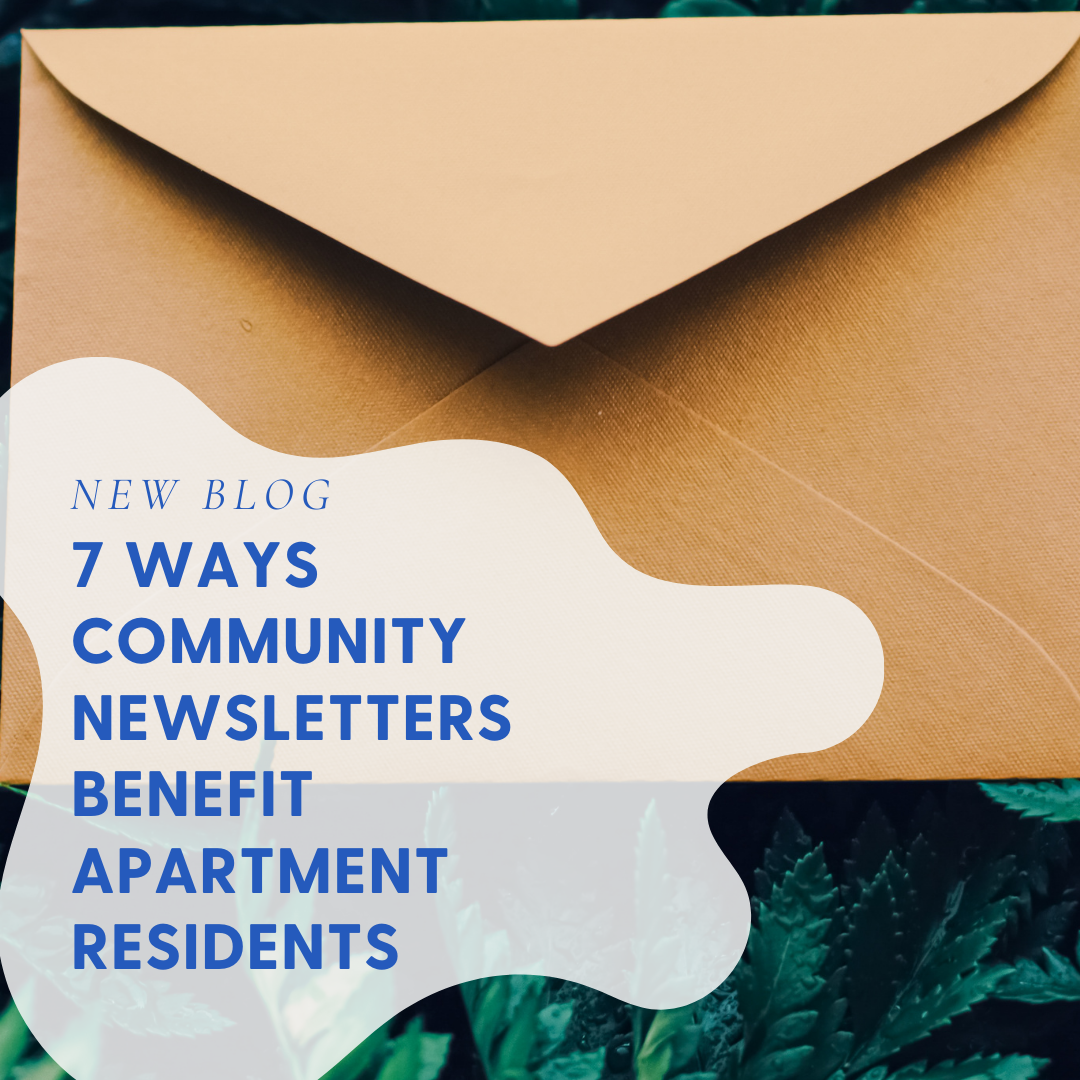 January 12, 2022 8:05 am
Leave your thoughts
Last Modified: June 1, 2023 3:07 pm
Reading Time:
5
minutes
It's time to dive into all of the strategies that you need including community newsletters! Community letters are your chance to interact with your tenants. With a content focus, you can take your apartments to the next level. It's important to focus your marketing on local information. Local content helps your future residents as well as your current residents.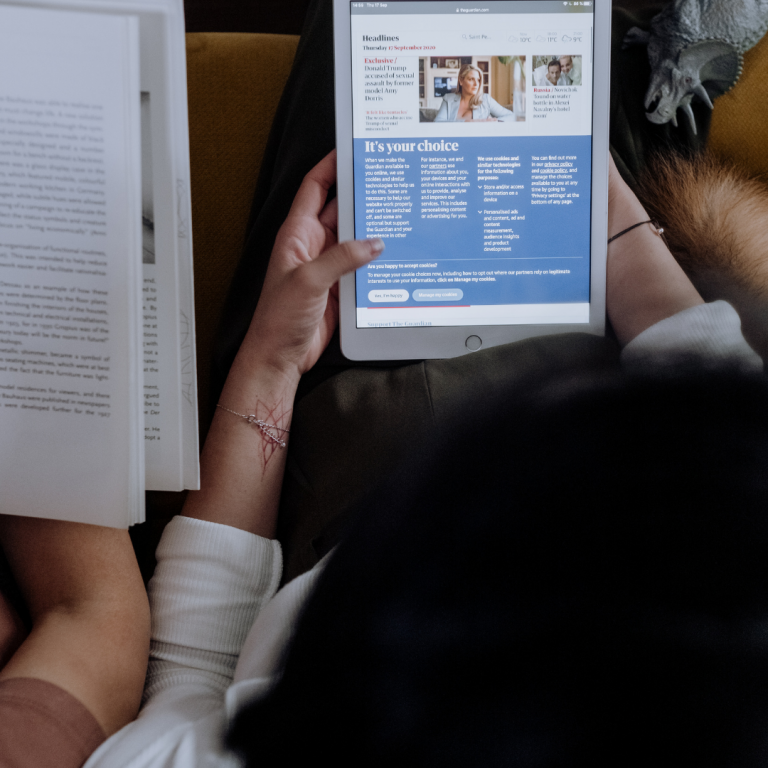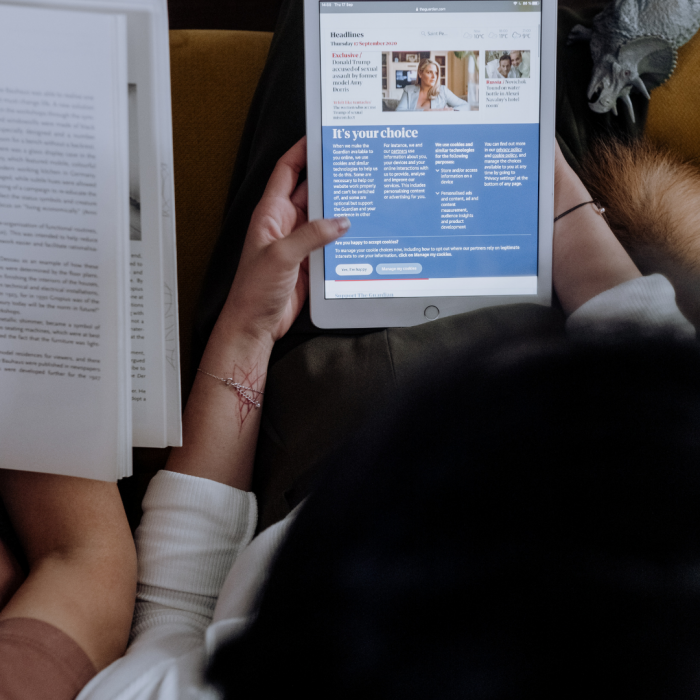 A great way to keep your residents updated is through a community newsletter. Apartment newsletters help residents stay updated on events, alerts, new processes, and more. With the right strategies, you can continue to improve your resident's satisfaction. Newsletters can also help improve your time management. Newsletters have many advantages from convenience to better communication.
Showcase resident success stories: Share tales of residents who have accomplished milestones or made great contributions to the community, such as organizing events or launching community improvement projects.
Highlight community initiatives: Include ongoing or upcoming community initiatives, such as charity drives, volunteer opportunities, or environmental efforts. Encourage residents to participate and work together to make a difference.
1 – Well-Informed Residents

One of the many benefits of having a newsletter is that you can keep your residents informed! Rather than spending your time delivering flyers, you can send information right to your residents. Your residents will love being a part of a community where they feel knowledgeable about everything taking place.
Share practical home maintenance and DIY projects to assist people in taking care of their apartments. Include seasonal reminders for things such as changing air filters, preparing for extreme weather, and learning energy-saving techniques.
Resources in the community: Provide information on neighboring healthcare facilities, emergency services, schools, and public transportation choices. This makes it easier for inhabitants to navigate their surroundings.
2 – Convenient Announcements

Chances are, there will be times when you need to alert your residents! Newsletters are convenient and easy. Not only is it convenient for all of your residents, but also for your team. Newsletters are a professional way to communicate with everyone at once. Free up your day by using newsletters instead of having a large number of one-on-one conversations with your residents.
Recap previous events: Share highlights and images from recent community activities to evoke memory and remind residents of pleasurable experiences. This can also be used as a marketing tool for future events.
Look ahead to forthcoming events: Showcase future events, classes, or social gatherings. Include information such as the date, time, and location, as well as any particular criteria, to encourage residents to mark their calendars and participate.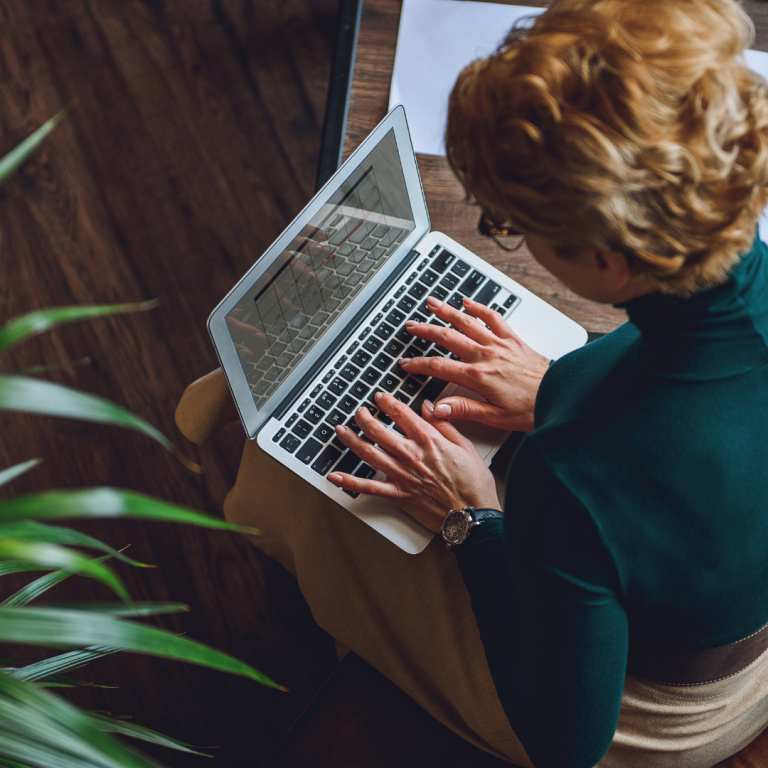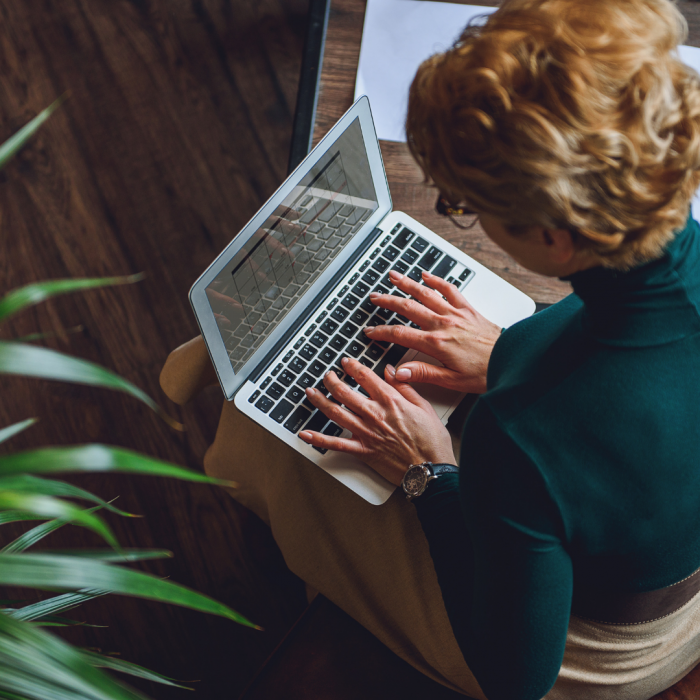 3 – Local Lifestyle Information

Help your residents feel more at home! Every resident in your community likely wants to know the neighborhood more. However, learning about local life can be challenging when you have a busy schedule. Use your newsletter as a way to share local restaurants, deals, and activities! Your residents will appreciate that you're going the extra mile.
Include a section in your resident newsletter outlining forthcoming neighborhood activities. Inform locals about community festivals, concerts, art exhibits, farmers' markets, and other fun neighborhood events. Dates, timings, places, and any particular features or attractions should be included. You may help residents stay connected to the dynamic cultural scene and encourage their participation in the larger community by keeping them informed about local activities.
Make your apartment newsletter a go-to resource for learning about the best of the community. Share insider information and recommendations on hidden treasures, lesser-known parks, picturesque walking trails, and unique local businesses. Interviews or guest articles from residents who have explored the area extensively, describing their favorite sites and activities, should be featured. By providing useful insights and local knowledge to residents, you enable them to make the most of their living experience and foster a deeper sense of community.
4 – Consistent Management

Community newsletters add consistency to your property. Consistent management is a big request among renters. With a regular newsletter, you can organize a communication plan. It will allow you to reach out to your residents in a productive manner. Newsletters also show your residents that they can also reach you via email.
Polls and surveys: Include an area where locals may engage in quick polls or surveys to obtain their opinions on community issues, event preferences, or improvement suggestions. This makes residents feel heard and participate in decision-making.
Management Q&A: Allow residents to express questions or concerns, and address them in each newsletter. This promotes openness and indicates your dedication to meeting the needs of residents.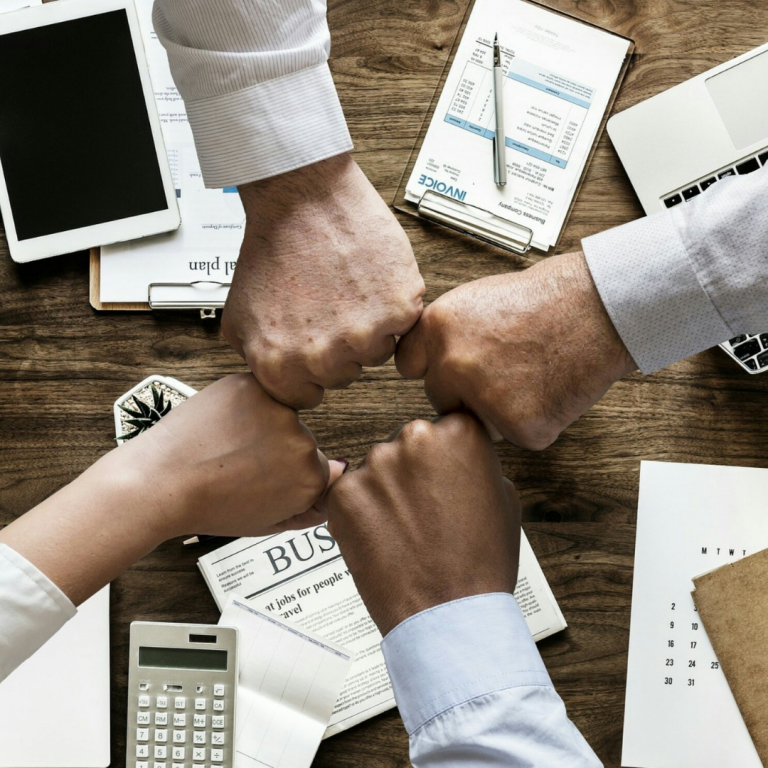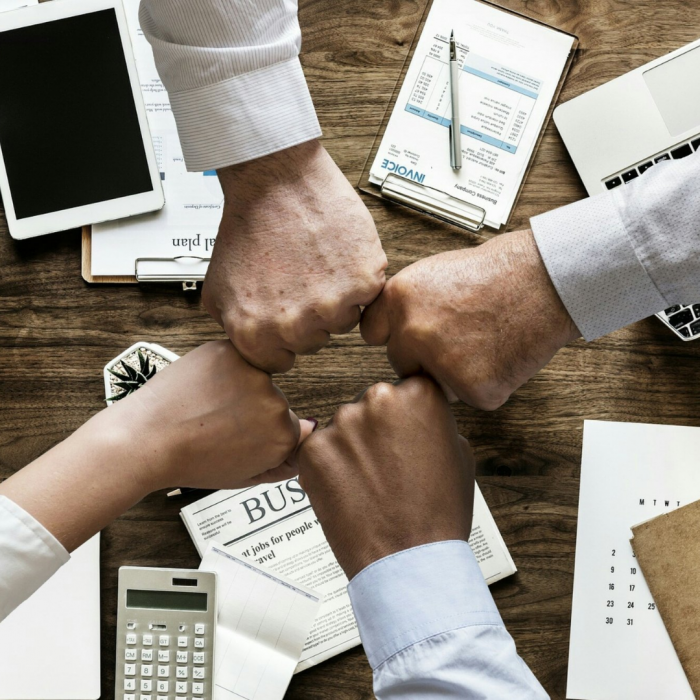 5 – Exciting Connections

It's time to connect with your residents! The benefit of newsletters is that they provide helpful information. Newsletters also bring an element of fun to your property. Apartment life can be stressful for many residents. Newsletters allow for more casual information to be shared. With the right strategy, you can show that you truly have it all.
Use your apartment newsletter to promote and organize interactive resident events that help neighbors connect. Encourage residents to suggest and take part in events like game evenings, culinary courses, book clubs, and outdoor excursions. Create a section in your newsletter to publicize these events, provide details, and invite residents to RSVP. Consider including event reports with images and comments that highlight the joy and camaraderie that residents experienced.
By holding interesting resident events and publicizing them in your newsletter, you provide an opportunity for residents to bond, mingle, and establish long-lasting friendships, so strengthening the sense of community within your apartment complex.
6 – Community Confidence

It's important to build your residents' confidence! The more that you can help your renters stay happy, the fewer problems you will have in the future. With fewer residents leaving, you can save money. Newsletters help give your residents confidence. Don't miss your chance to give your residents more trust!
Include sections in your apartment newsletter that encourage members to engage and actively participate in community-building projects. Feature stories of community members who have made a positive difference, whether by organizing volunteer programs, directing neighborhood watch organizations, or launching environmental sustainability activities. Share their involvement experiences and tips, as well as contact information for residents to interact with one another.
Consider including a "Resident Spotlight" section in which you highlight residents' abilities, hobbies, or professional competence. This not only develops a sense of communal pride and solidarity among residents but also helps them to connect with one another and form valuable relationships. By encouraging resident participation and emphasizing their accomplishments, you may foster a strong sense of community and boost members' confidence in their living situation.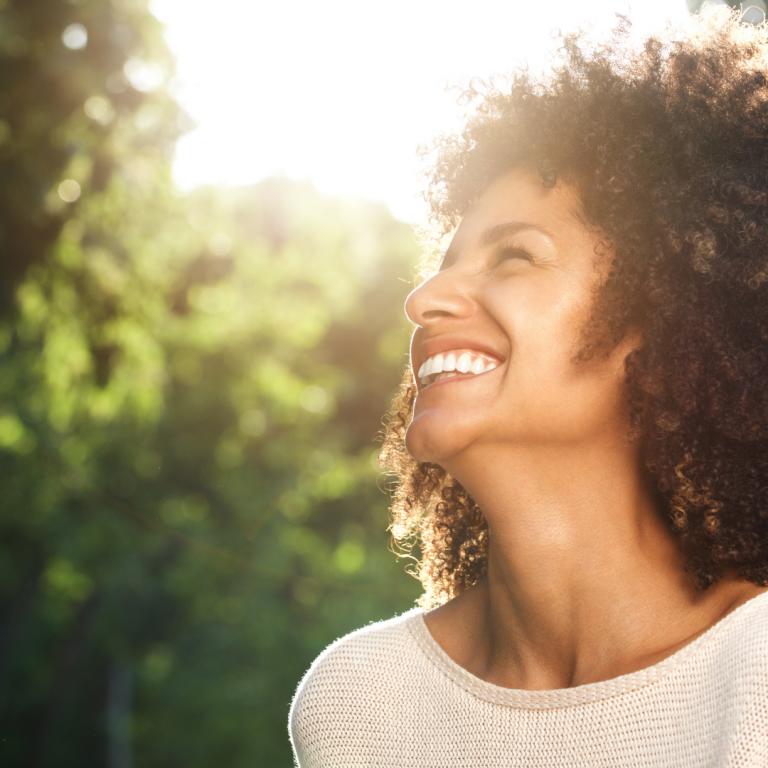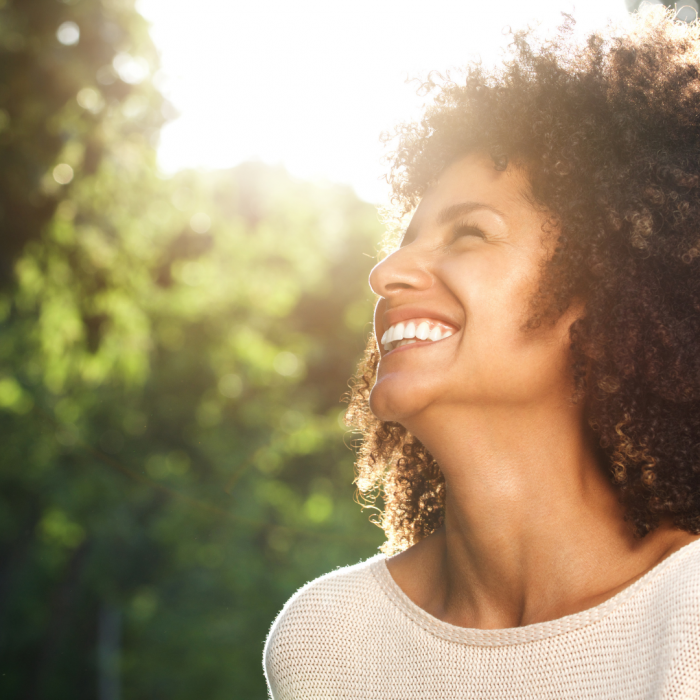 7 – Resident Satisfaction

Newsletters provide solutions to many problems! Perhaps you have found your team has no time for resident efforts. Due to the pandemic, it can be difficult to have resident events. Community newsletters are a simple way to keep your residents involved. Start increasing your resident's happiness today!
Start your community newsletter today!
Market apartments offers community newsletters! Email sales@marketapts.com for pricing. We customize each newsletter to your property as well as your area. The information is unique and will also increase resident retention! There are many benefits to sending newsletters, so don't miss out on the rewards!
Categorised in: Apartment Marketing
This post was written by Isabella Housel