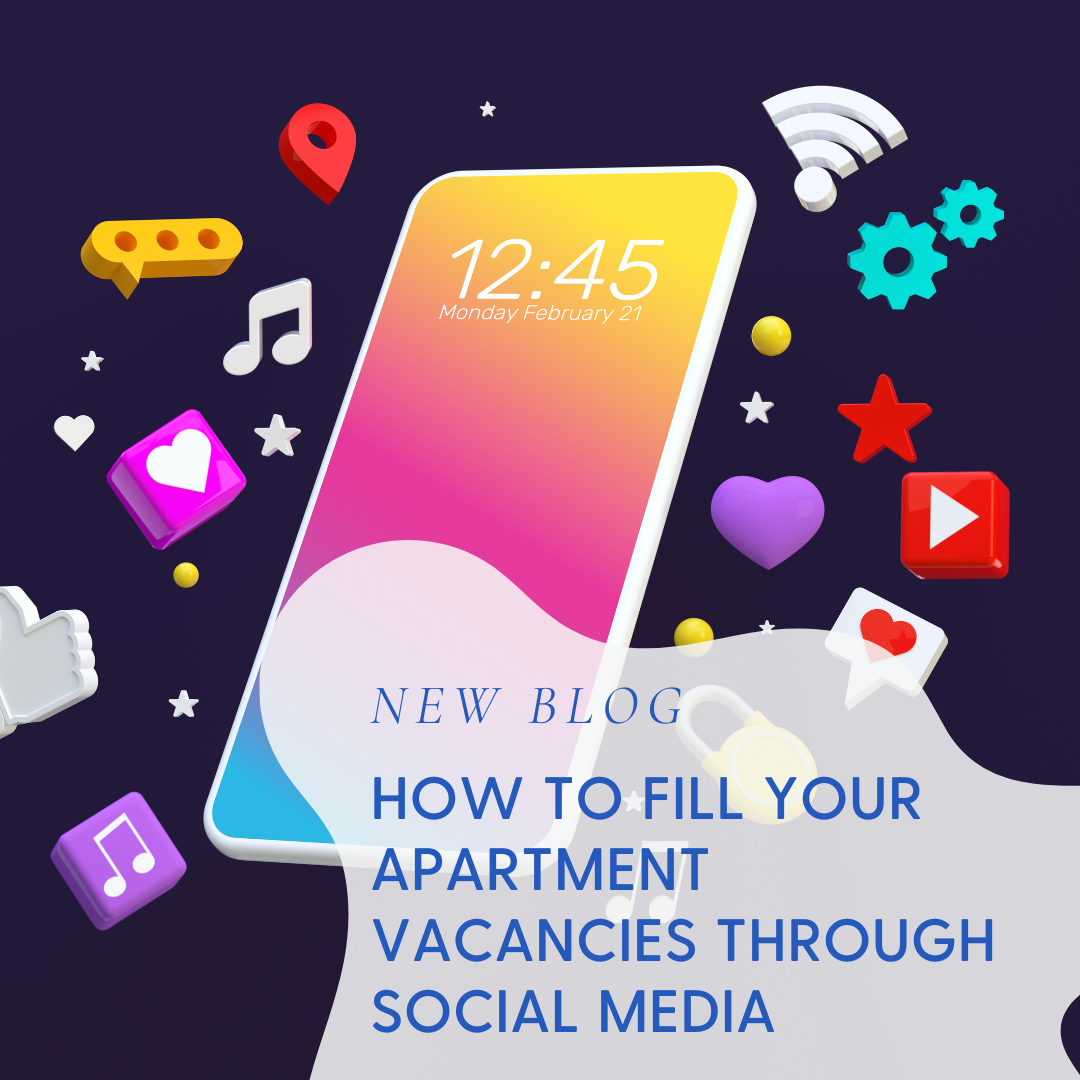 May 24, 2023 3:51 pm
Leave your thoughts
Last Modified: July 25, 2023 1:23 pm
Reading Time:
9
minutes
Learn how to fill your apartment vacancies through social media! Social media is an extremely powerful tool when it comes to getting new tenants. The world today often revolves around social media platforms. If you aren't using effective apartment social media marketing then you're likely missing out on converting many prospects.

It's no secret that social media marketing isn't something that you can just throw together. Remember to comply with fair housing laws and regulations when advertising your vacancies online.
These include familiarizing yourself with the applicable fair housing laws, crafting inclusive and non-discriminatory advertisements, utilizing fair housing resources such as guidelines and training programs, and maintaining equal treatment of all applicants based on objective criteria like income, rental history, and creditworthiness. Ensure that you're following the guidelines for your local area and include any needed wording.

Streamline your apartment's social media by developing a clear plan. To fill your apartment vacancies, start with the steps below:

Identify your target renters: Before you start doing any posting, you should consider the prospects that you are trying to attract. There are so many people on social media, and the more you know your target audience, the better it will be. Consider who your target renters are and which app they're on!
Choose the right social media platforms: There are now quite a few social media apps! Your property does not need to be on every single platform. Once you determine who your audience is, then you can find the right apps for you.
Optimize your social media profiles: Create professional and engaging profiles for your apartment complex on each chosen platform. Include high-quality images, a compelling description, and property information. Make it easy for renters to find exactly what they need when they visit your social media page!
Develop a content strategy: Plan engaging and relevant content that appeals to your target prospects. If you don't develop a posting plan for your community, you will most likely fall behind and not ever post. Showcase attractive features of your apartments, highlight amenities, and share local community information.
Utilize visual content: Use high-quality photos, virtual tours, and videos to showcase your apartments and give potential renters a better sense of the space. Spend time thinking about all of the ways that you can display your content!
Leverage user-generated content: Encourage current tenants to share their positive experiences living in your apartments. User-generated content serves as social proof and can attract potential renters. You can use photos of residents or pets in your community, or share positive reviews and experiences.
Run targeted ads: Use apartment social media advertising platforms to target specific demographics, interests, and locations. Set a budget and monitor the performance of your ads to optimize results. Ads are a fantastic way to reach a new audience that you wouldn't otherwise be able to!
Engage with your renters: Respond promptly to comments, messages, and inquiries on your social media profiles. Provide helpful information and address concerns to build trust and foster connections.
Monitor and analyze performance: Regularly track your social media analytics to measure the effectiveness of your strategies. Adjust your approach based on insights and feedback to improve results over time. Collaborate with your team to discover what works best!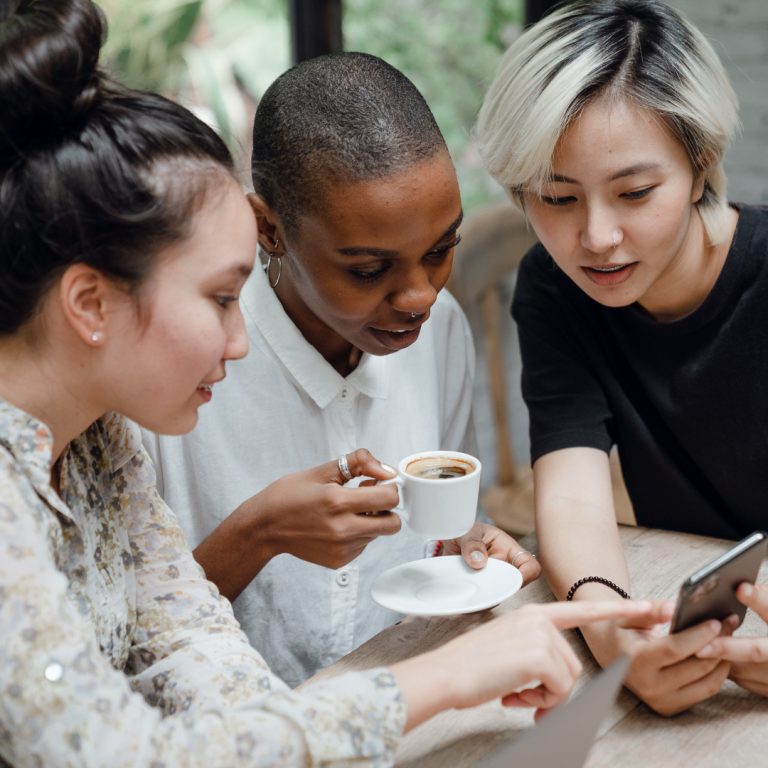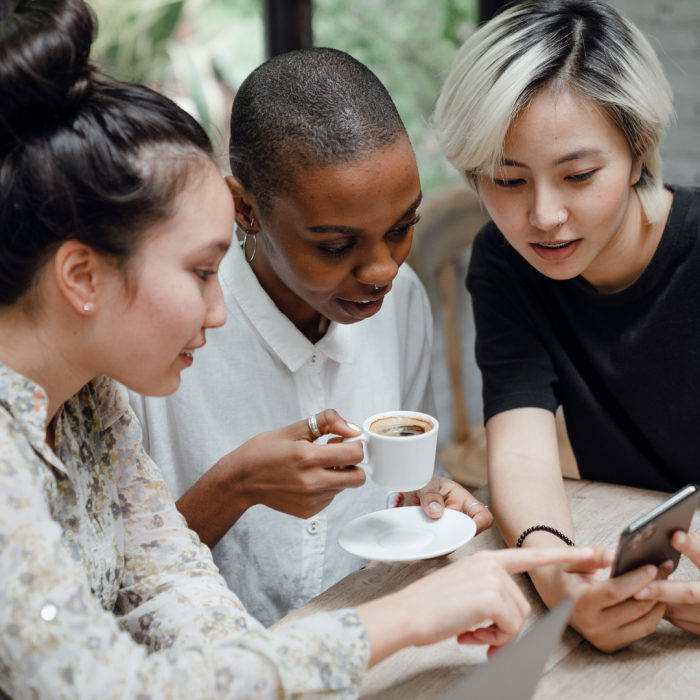 How To Choose The Right Social Media Platforms

Choosing the right social media platforms for your apartments involves considering your target audience, your marketing goals, and the features and demographics of each platform. There are a variety of things that you need to know about each platform before making the decision of which will be best for your apartments!

Take time to understand your target audience. Clearly define your target renters and understand their demographics, interests, and online behavior. Consider their age, occupation, lifestyle, and preferred social media platforms. This will help you choose platforms that have a higher likelihood of reaching and engaging with your target audience.

Next, you can evaluate the features and content formats offered by each platform and determine if they align with your property. For example, Instagram is visual-centric and works well for sharing photos and videos, while LinkedIn is more focused on professional networking and business interactions. Facebook tends to pull in a more millennial audience.

The truth is, it's not necessary to be active on every social media platform. It's better to focus on a few apps where you can effectively engage with your future renters. Regularly evaluate your performance and adapt your social media strategy as needed to ensure maximum impact! Your social media should always be helping your property to grow.

Optimize Your Apartment Social Media

It is one thing to have an apartment social media account, but it is another to optimize it for the best performance! Determine what you want to achieve with your social media efforts. It could be increasing brand awareness, driving website traffic, generating leads, or fostering tenant engagement. Clear goals will guide your strategy and content creation.

Develop a cohesive apartment brand identity that reflects your unique selling points and appeals to your target audience. Use consistent colors, fonts, and imagery across your social media profiles to build property recognition. Optimize your social media profiles by including relevant keywords, a concise and compelling biography, and a direct link to your apartment website.

Create and share valuable, engaging, and relevant content that will appeal to your future renters. This can include high-quality photos, videos, virtual tours, blog posts, tips, and local area highlights. Use a mix of educational, entertaining, and promotional content to keep your prospects interested. Visual content tends to be the best on social media and using photos and videos in your apartment marketing can really change the game. Be sure that you invest in professional photography or videography to showcase your apartment in the best light.

How To Identify Your Target Renters Audience

A critical first step in successfully marketing your rental property and capturing your ideal tenants is determining your target renter population. You can adjust your marketing initiatives and property offerings to fit the wants and preferences of your prospective tenants by having a clear grasp of who they are.

Start by carefully examining the characteristics, benefits, and location of your rental property. Potential tenants may have a list of things to know before renting an apartment. Make sure you answer the most likely questions and have all the correct information online. Think about things like size, layout, the number of bedrooms and bathrooms, the availability of parking, and any unique features that make your house stand out. You can learn more about the kind of tenants who might be most drawn to your home by doing this analysis. From here, you will have a better idea of what renter audience you need to capture on social media.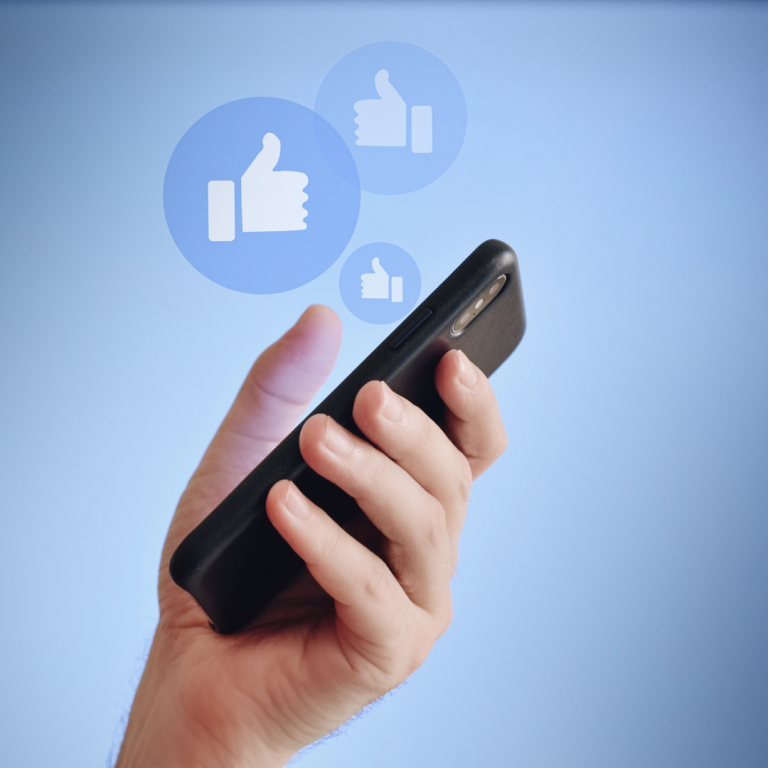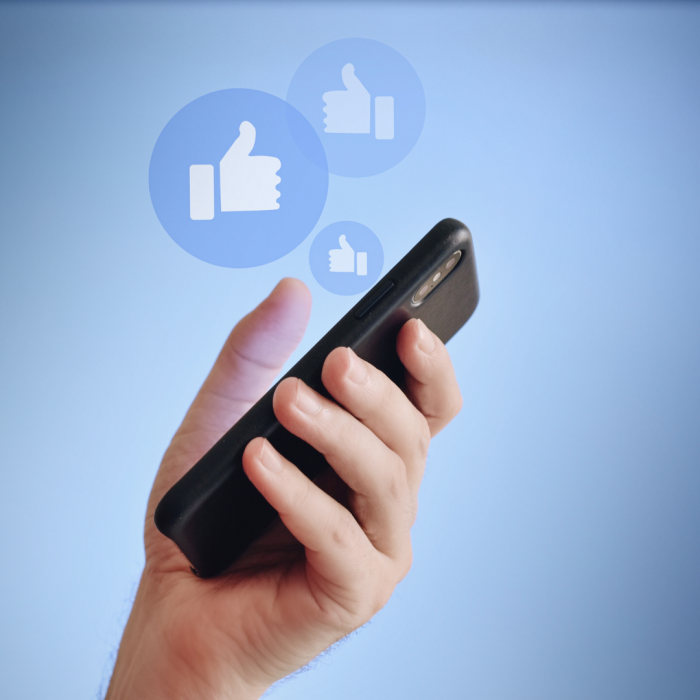 How To Develop An Apartment Content Strategy

Developing an apartment content strategy is essential for effectively marketing your apartments and attracting potential renters. Use the steps below to develop an apartment content strategy:

Identify Your Target Audience: Understand your target audience—the demographics, interests, and preferences of the renters you want to attract. Once you know your audience of prospects, you can tailor your content!
Define Your Brand Voice and Message: Determine the tone and style of your content that aligns with your brand image and resonates with your target audience. Consider whether you want to convey professionalism, friendliness, luxury, affordability, or any other key characteristics.
Determine Your Goals: Establish clear goals for your content strategy. Do you want to increase brand awareness, generate leads, drive website traffic, or showcase the unique features of your apartments? Setting specific objectives will help you create content that aligns with your goals.
Create Engaging Website Content: Your website is a crucial platform for showcasing your apartments. Develop informative and visually appealing content that highlights the features, amenities, and benefits of living in your apartments. Include high-quality photos, videos, virtual tours, and detailed descriptions of each unit and common areas.
Optimize for Search Engines: Utilize search engine optimization (SEO) techniques to ensure your website and content are discoverable by potential renters. Conduct keyword research to identify relevant terms and incorporate them strategically into your website content, meta tags, headers, and URLs.
Provide Valuable Information: Create content that addresses common questions and concerns of your potential renters. Consider writing blog posts or articles about local attractions, neighborhood highlights, moving tips, or decorating ideas. This establishes you as a trusted resource and improves your credibility.
Utilize Social Media Platforms: Establish a strong presence on social media platforms relevant to your target audience, such as Facebook, Instagram, or LinkedIn. Regularly post engaging content, including high-quality images, videos, and interactive posts. Use social media to communicate with your prospects, respond to inquiries, and promote your community.
Ways To Engage Your Renters On Social Media

Engaging potential renters is crucial for attracting and retaining tenants for your rental property. Establish an attractive and informative online presence through a dedicated website or listing on reputable rental platforms. Include high-quality photos, detailed descriptions, and virtual tours to showcase your property's key features. Provide accurate and up-to-date contact information for potential renters to reach you easily.

Remember to highlight the unique aspects and amenities of your property that make it stand out from the competition. Whether it's a spacious backyard, modern appliances, or a convenient location, emphasize these features in your listings and during property tours to capture renters' interest.

In addition to traditional in-person property tours, provide virtual tours to accommodate potential renters who may be unable to visit the property physically. Utilize video tours or live video calls to walk interested parties through the property, answering their questions and addressing any concerns they may have.

Build rapport and trust with potential renters by demonstrating your attentiveness, professionalism, and willingness to address their concerns. Be approachable, friendly, and accommodating throughout the rental process. Positive interactions can significantly impact their decision to rent from you.

Remember, engaging potential renters involves showcasing the benefits of your property, maintaining open lines of communication, and providing exceptional customer service. By implementing these strategies, you can increase your chances of attracting and securing quality tenants for your rental property.

Apartment Social Media Ideas

When you're contemplating what you should post on your apartment's social media, select from the ideas below. You can continually adjust your strategy and test different types of content! You want to ensure that regardless of what you're posting, your content stays cohesive and on brand for your property. Be sure to include professional photos and videos!

Post about community events and news.
Share your floor plans.
Post your virtual tours.
Host a Q&A about your community.
Share a positive property review.
Post about upcoming apartment specials.
Showcase your property amenities.
Post photos of a recent resident event.
Create infographics about your community.
Post polls for upcoming resident events.
Share upcoming availability for prospects.
Showcase the local area and happenings.
Ask for resident feedback on what you should post.
Remember that consistency, creativity, and responsiveness are key to successful social media strategies for apartments. Tailor your approach to your target audience and leverage the unique features of each platform to maximize your reach and engagement.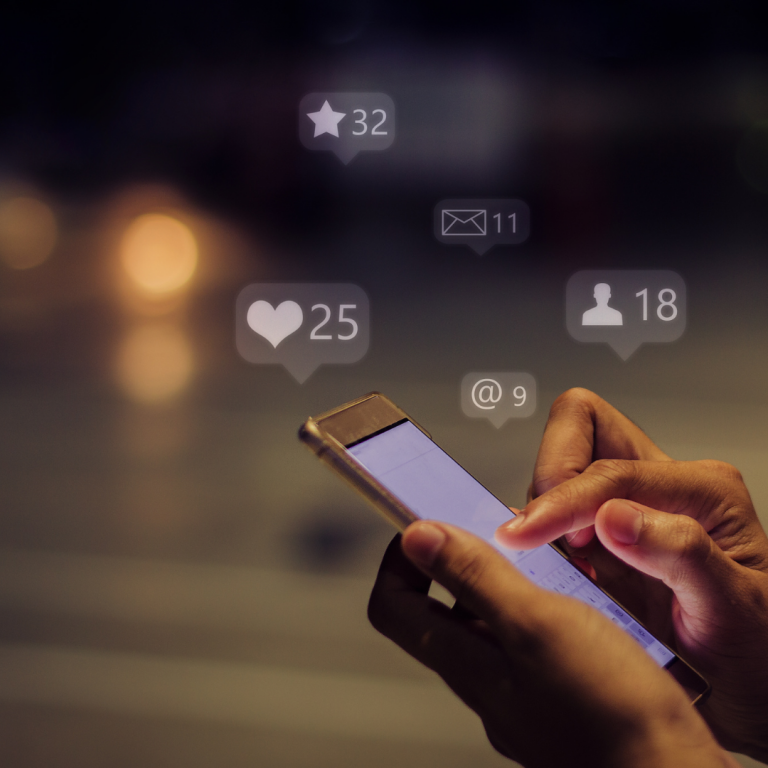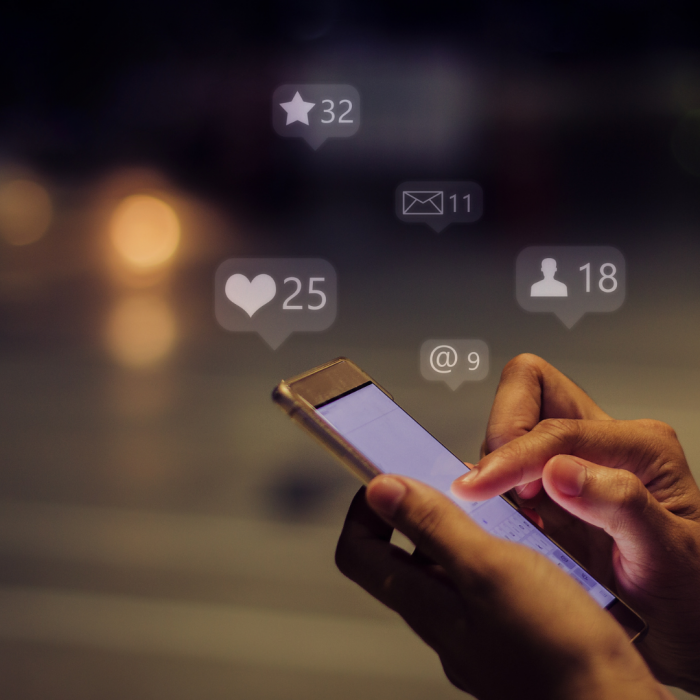 How To Convert Apartment Social Media Leads

Converting apartment social media leads into actual residents requires a strategic approach that focuses on nurturing and guiding potential leads through the rental process. Here are some effective tactics to help you convert apartment social media leads:

Respond to inquiries and messages from leads on social media platforms as quickly as possible. A prompt response shows that you value their interest and are committed to providing excellent customer service.

Tailor your communication to each lead's specific needs and preferences. Take the time to understand their requirements and provide personalized information that addresses their questions or concerns.

Share valuable content that educates and assists leads in their apartment search. This could include blog posts, videos, or guides that provide insights about the neighborhood, apartment features, amenities, or tips for a smooth move-in process.

Utilize virtual tour technology to provide immersive and detailed apartment tours. This can be done through pre-recorded videos or live virtual tours using platforms like Facebook Live, Instagram Live, or Zoom. Virtual tours allow leads to visualize themselves living in the apartment and make informed decisions.

Send follow-up emails to leads after initial contact or after providing additional information. These emails can include a summary of the apartment features, rental pricing, and any special offers or incentives available. Use a friendly and persuasive tone to encourage them to take the next steps.

Include clear and compelling CTAs in your social media posts and communications. Direct leads to specific actions, such as scheduling a viewing, filling out an application, or contacting your leasing office for more information.

Showcase positive reviews, testimonials, and success stories from current residents on your social media platforms. Social proof helps build trust and confidence in your community and can influence leads to choose your apartments.

Create a sense of urgency and entice leads with limited-time offers or incentives. This could include discounts on rent, waived application fees, or move-in specials. Highlight these offers on your social media channels to capture leads' attention.

Utilize remarketing and retargeting techniques to stay engaged with leads who have shown interest but haven't yet converted. Display targeted ads on social media platforms to keep your apartments top of mind and encourage them to take the next step.

Monitor and track the effectiveness of your social media campaigns using analytics tools. Analyze metrics like click-through rates, conversion rates, and cost per lead to understand which strategies are performing well and make data-driven adjustments accordingly.

Building relationships and providing exceptional customer service throughout the entire rental process is key to converting apartment social media leads. Continuously optimize your approach based on feedback and analytics, and always strive to exceed leads' expectations.

Improve your social media and fill your apartment vacancies today!

Categorised in: Apartment Marketing
This post was written by Isabella Housel
Isabella Housel is a passionate and versatile professional writer with a deep love for words and a commitment to crafting compelling content that engages, informs, and inspires. With many years of experience in the industry, she has honed her skills across various genres, from creative storytelling to informative articles and technical documentation.