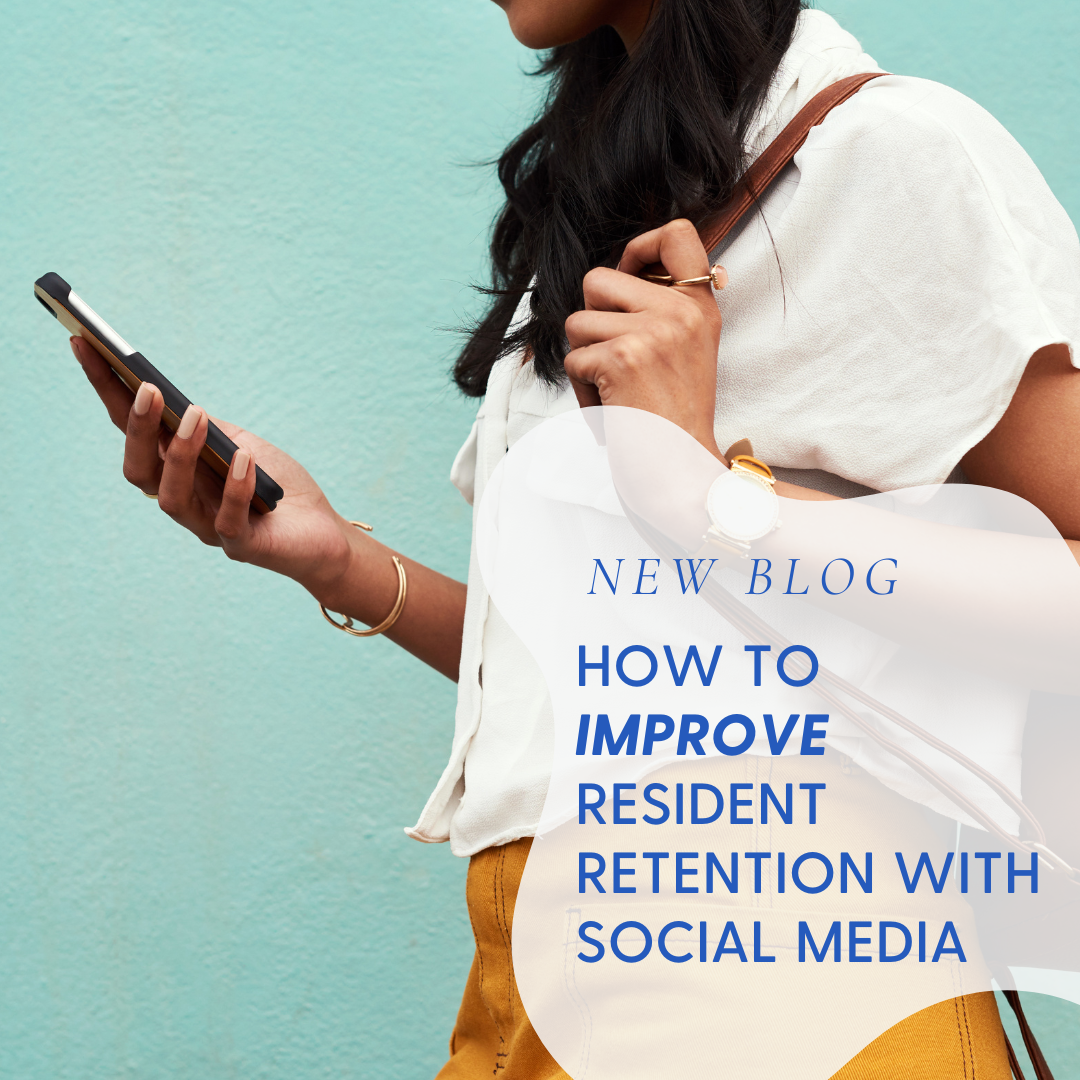 November 9, 2022 8:00 am
Leave your thoughts
Last Modified: August 17, 2023 1:48 pm
Reading Time:
11
minutes
Start to improve your resident retention with social media! Your apartment's social media is one of your greatest tools to leverage new prospects. You don't need to rely on word of mouth only to get new leads and drive traffic! Did you also know that you can use it to increase your current resident's happiness? It's no secret that your apartment community will experience more success if you consider resident satisfaction. With less resident turnover, comes greater savings as well as a greater feeling of community. Plus, the happier your residents are, the more that they will refer your property to their friends and family, as well as leave raving reviews.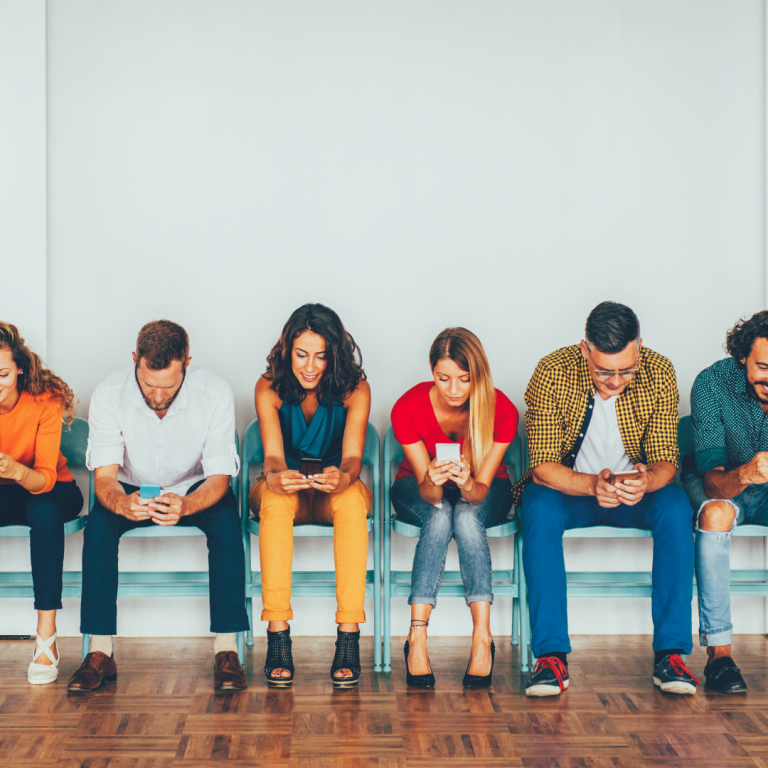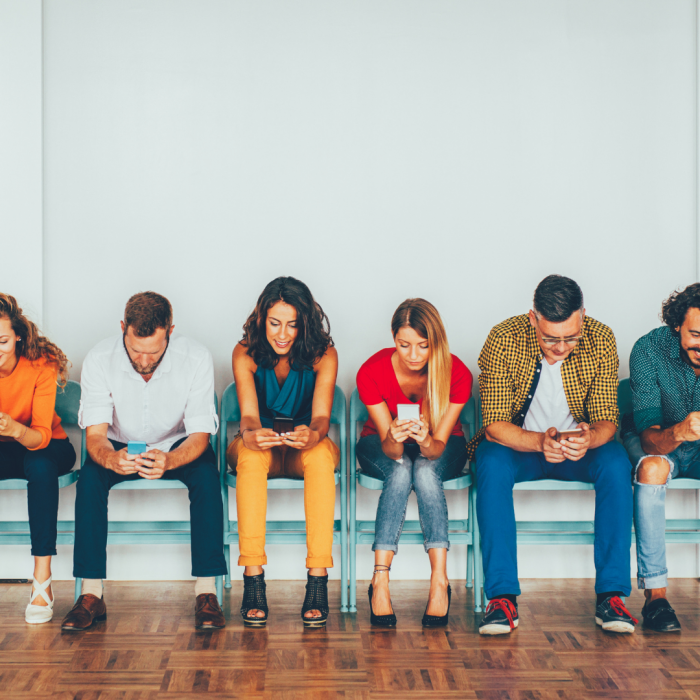 Using your apartment social media posts for your residents is an effective way to communicate and stay in touch on important items. It can also help your community to feel heard, seen, and entertained. Your apartment resident retention plan should include details on how you will leverage your social media accounts.
We live in a digital age where not everyone is thrilled to gather in person for resident events. Marketing for apartments has transitioned to take place in almost a complete digital sphere! Social media gives you the opportunity to communicate with your residents in a way that is efficient and convenient. Social media is an excellent tool that builds your property for new residents and creates satisfied current residents.

1 – Share Community Updates

Social media is one of the absolute best tools for sharing quick and informative updates on your community. From property changes to seasonal information, you can post what's going on in your neighborhood. You can also show an apartment tour to engage with your future residents!
Apartments should utilize social media as part of their marketing strategy for several reasons. Social media platforms have millions, if not billions, of active users. By establishing a presence on platforms like Facebook, Instagram, or Twitter, apartments can reach a larger audience and increase their visibility. This can lead to more inquiries and potential tenants.
Social media also provides an excellent platform for showcasing the unique features, amenities, and visual appeal of apartments. Apartments can share high-quality photos, virtual tours, or videos to give potential tenants a glimpse into the living spaces, amenities, and overall ambiance. Visual content can be persuasive in attracting and engaging prospective tenants.
Apartments can use social media to establish and strengthen their brand identity. By consistently sharing relevant content, and updates, and engaging with their audience, apartments can create a sense of community and foster a positive brand image. This can help build trust, establish credibility, and encourage word-of-mouth recommendations.

2 – Post Giveaways

Keep your social media fun and entertaining. Hosting social media giveaways for your community gives them a fun way to participate, without much effort. Plus, who doesn't love winning free prizes? You can also share future resident benefits, like an upcoming rent concession, move-in special, or community upgrade.
Giveaways encourage active participation from your audience. People are more likely to engage with your content, comment on posts, and share your brand's message when there's an opportunity to win something. This boosts your overall engagement metrics and creates a sense of community around your brand. When people see others participating in and winning giveaways, it creates social proof and enhances your brand's credibility. It demonstrates that people are interested in and engaging with your brand, which can influence others to do the same. Giveaways are a great way to enhance your new resident marketing!

3 – Host Virtual Resident Events

Events in person can be scary to attend! Consider hosting a virtual resident event where you can go live on Instagram or Facebook and celebrate a holiday or an activity. Even if your residents can't attend, they will love that there are activities going on all around them.
Here's a step-by-step guide to help you host a successful virtual resident event:
Determine the event type and theme: Plan a virtual event that fits your community, such as a virtual game night, cooking class, fitness session, or a live Q&A session with a local business. Select a theme that aligns with the interests and preferences of your local neighborhood.
Select the platform: Choose a virtual platform that supports the type of event you're hosting. Popular options include Zoom, Microsoft Teams, Google Meet, or Instagram Live. Consider the features and capabilities of each platform to ensure it meets your event requirements.
Plan the event: Determine the date, time, and duration of the event. Send out information to your residents well in advance so that they can plan to attend. Get creative with flyers and ways to advertise your apartment resident event!
Promote the event: Use various communication channels to promote the virtual event to your residents. Send out emails, post on social media, and use newsletters or blogs to spread the word. Provide clear instructions on how residents can join so there aren't any questions.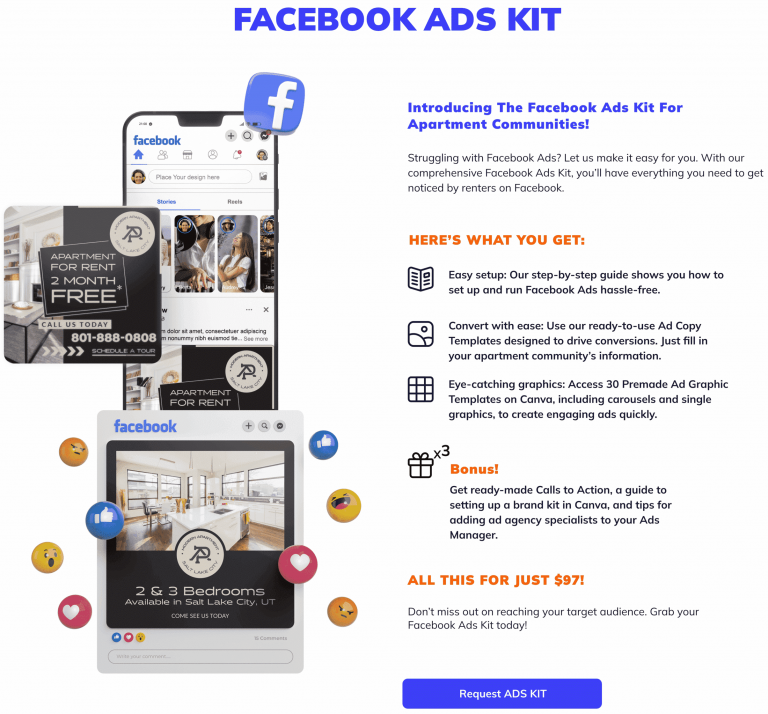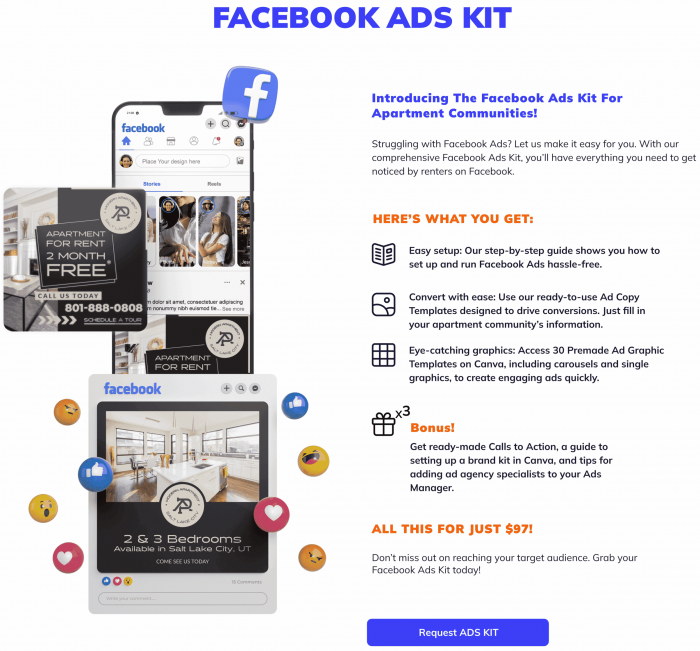 4 – Interact With Comments

Social media engagement is a win-win for everyone involved! The more that you interact with your audience, the more that the algorithm will place your post at the top of the list. Not to mention, your residents may have questions and will feel good when they're responded to within the social platform! The best apartment marketing ideas often come from regularly communicating with your residents. Keep your residents engaged with regular comment interaction!
When it comes to interacting with comments on Instagram, businesses should follow certain best practices to effectively engage with their audience. Here are some tips:
Respond promptly: Timely responses show that you value your audience's engagement. Try to reply to comments within 24-48 hours, if not sooner. This demonstrates your attentiveness and encourages further interaction.
Be authentic and personable: Use a friendly and genuine tone in your responses. Address commenters by their names if possible, and tailor your replies to match the tone and context of the original comment. This helps create a more personal connection and fosters positive sentiment.
Provide helpful information: If users have questions or require assistance, respond with relevant and accurate information. This could include product details, support resources, or links to relevant content. Offering value through your responses helps build trust and credibility.
Show gratitude and appreciation: Whenever someone leaves a positive comment or compliment, express your gratitude. Acknowledge their feedback and let them know that their support is valued. This encourages positive word-of-mouth and helps strengthen customer loyalty.
Address concerns and complaints tactfully: In case of negative comments or complaints, respond with empathy and a willingness to resolve the issue. Avoid being defensive or dismissive. Instead, offer a solution or request the person to reach out privately to discuss the matter further. Handling criticism professionally can help turn a negative situation into a positive one.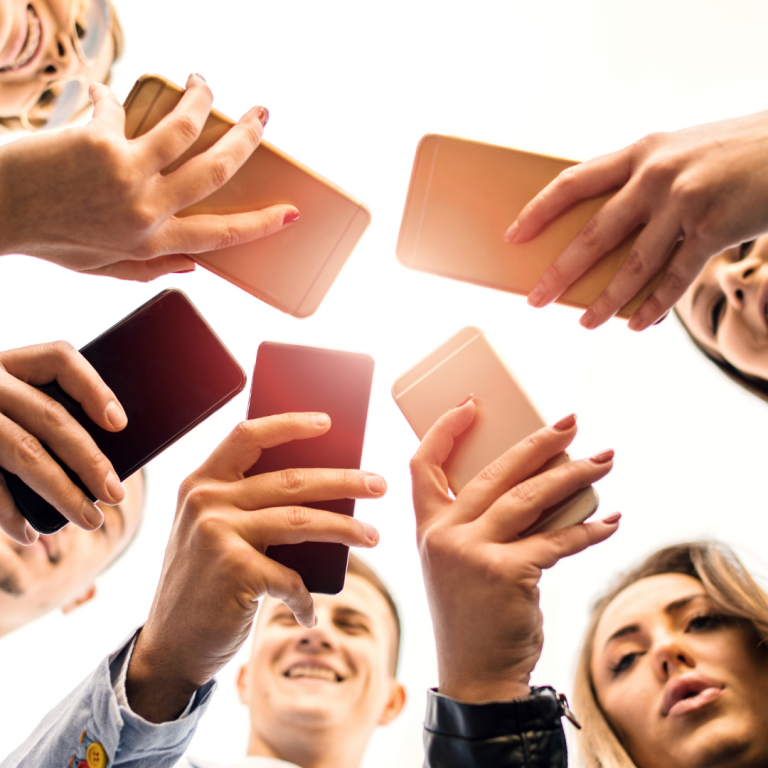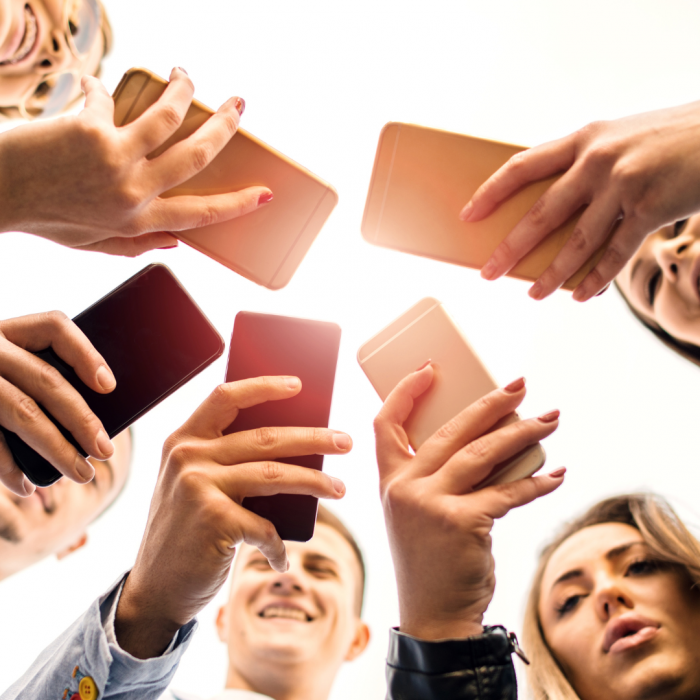 5 – Answer Direct Messages

Social media can be an amazing form of communication and may come more naturally for a lot of your residents. Have someone on your team ready to answer direct messages from your community so that you can help them feel well-informed. Your chats can also serve as another place for more social media marketing!
Improve your social media direct messages with the tips below!
Respond promptly: Aim to reply to DMs in a timely manner. Quick replies show that you value your audience and their inquiries. Ideally, respond within 24-48 hours or quicker.
Personalize your messages: Take the time to personalize your DMs. Address the resident by their name and tailor your response to their specific question. Avoid generic or automated responses, as they can come across as impersonal.
Be friendly and conversational: Maintain a friendly and conversational tone in your DMs. Treat them as an opportunity to have one-on-one conversations with your residents. Use warm and approachable language to make the interaction more engaging and personal.
Provide value: Use DMs to offer value to your community. Whether it's providing additional information, answering questions, or sharing helpful resources, aim to provide something useful in each interaction. This helps to build trust and encourages further engagement.
6 – Avoid Overposting

You want your property to stay engaged with your apartments on social media! If you post too much, then your residents will unfollow you and won't be able to stay up to date. Posting several times a week is sufficient for your apartment's social media. It's important to be active on social media, but you do not want to overdo it. Provide a good resident experience by using social media as a good introduction to your property.
Posting excessively on social media can impact how others perceive you. Oversharing or constantly flooding your feed with irrelevant or mundane content can be seen as attention-seeking or annoying. It's important to maintain a positive online presence and consider the quality and relevance of your posts.
The other side of that is making sure you post enough. If you rarely ever post, your residents and potential tenants won't see you at all and you'll lose engagement and interest. Keep your apartment marketing on Instagram consistent enough that you're seen by your followers but not so often that it's overwhelming. With a wide variety of posting ideas online, you can keep your page engaging for your residents and reach your target audience.
7 – Increase Your Referrals

Social media is one of the best and quickest ways to drive traffic to your community, including referrals from your current residents. Place posting about referrals and referral offerings at the forefront of your social media so that you can consistently grow your community! Your tenants will love it if there is an incentive that encourages them to invite their friends and family to lease.
Promote your referral program through various channels, such as email newsletters, social media posts, posters in common areas, or community bulletin boards. Ensure that all residents are aware of the program and how they can participate.
Organize events exclusively for your residents, such as social gatherings, game nights, or themed parties. These events provide an opportunity for residents to connect and socialize, increasing the chances of organic conversations about your community and potential referrals.
Ask satisfied residents to provide testimonials or leave positive online reviews on platforms like Google, Yelp, or apartment review websites. Positive reviews act as social proof and can influence others to consider your community. Encourage residents to mention the referral program in their reviews.

8 – Stay On Brand

It's easy for anyone on social media to get caught up with the trends and forget about their branding. Ensure that even when posting to your social media platforms you maintain your apartment's brand image and colors. Branding helps your property stay consistent. The best ideas for apartment marketing always include your branding basics!
In a competitive rental market, maintaining a strong and consistent brand helps your apartment community stand out from the competition. A well-defined brand sets you apart by highlighting your unique selling points, values, and personality. This differentiation can attract tenants who align with your brand and what you offer.
A strong brand creates an emotional connection with residents and potential tenants. When your brand consistently reflects a specific identity, values, and lifestyle, it can resonate with your target audience on a deeper level. This emotional connection can lead to increased loyalty, word-of-mouth recommendations, and tenant retention.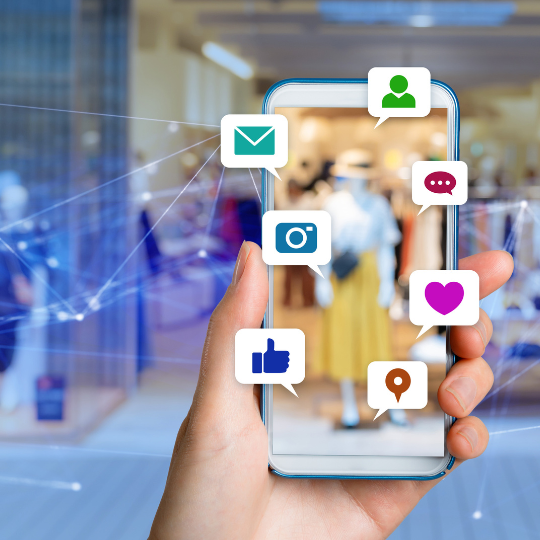 9 – Create Shareable Content

In order to increase your followers, likes, and social media traffic, you need to create shareable content. Shareable content can include local events, funny memes, current trends, and more. Improve resident retention by creating better content. As leasing agents and property managers, you can collaborate so your content stays fresh and engaging. Creating content for your social media accounts can be difficult. If you don't have enough time, it's likely time to hire apartment digital marketing experts!
Understand your target audience's interests, preferences, and needs. Tailor your content to resonate with their demographics, aspirations, and values. The more relevant and relatable your content is to your audience, the more likely they are to share it.

10 – Enhance Resident Lifestyle

Help your residents to live the life that they've always dreamed of! Post about local happenings in your area that your residents can enjoy including restaurants, events, and more. Highlight your local area and consider partnering with a local business. Your residents will love having your social media as a daily tool to better their life. If you have a pet-friendly community then consider highlighting different pet-friendly features as well.
Posting about the local area helps shape the perception of the apartment community as an attractive place to live. It allows you to paint a picture of the lifestyle potential residents can experience by residing in the neighborhood. Showcasing nearby recreational activities, cultural events, or unique aspects of the area can create a sense of excitement and desirability.
Sharing more about the local area allows apartments to target individuals who are specifically interested in that location. People often search for apartments based on their desired neighborhood or proximity to certain amenities. By highlighting the local area in your posts, you can attract potential tenants who are looking for a specific location or who value the offerings of the neighborhood. The more you can enhance the life of the people in your community, the better your new resident retention will be!

11 – Generate Reviews

Your multifamily social media is one of the absolute best ways to generate new reviews on your property. Use creative and fun posts to ask your current residents to leave you reviews on Google, Bing, Yelp, and more. Your future residents will be more likely to schedule a tour if they see the positive experience of others. Every leasing office should prioritize generating more reviews and sharing positive ones!
Streamline the review process by providing residents with clear instructions on where and how to leave reviews. Include direct links to review platforms such as Google, Yelp, or apartment-specific review websites. The easier it is for residents to leave a review, the more likely they are to do so.

12 – Host Q&A's

It's likely that there are residents in your community who have similar questions! With social media, you have the opportunity to take in questions and provide answers. This type of Q&A format can be a helpful way to answer a lot of questions at once and can save your team time in the long run. Get creative with your social media content so it isn't the same thing over and over!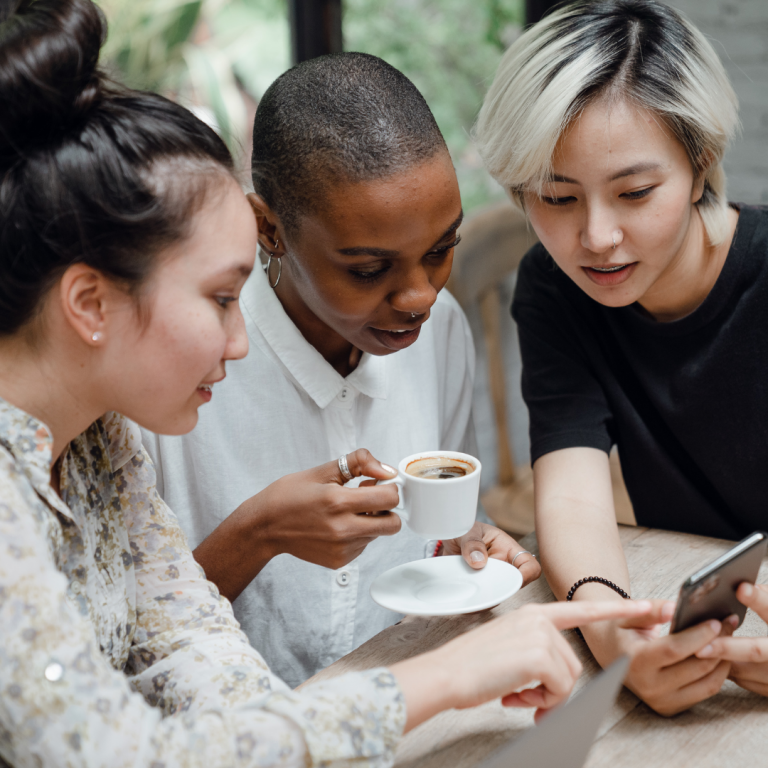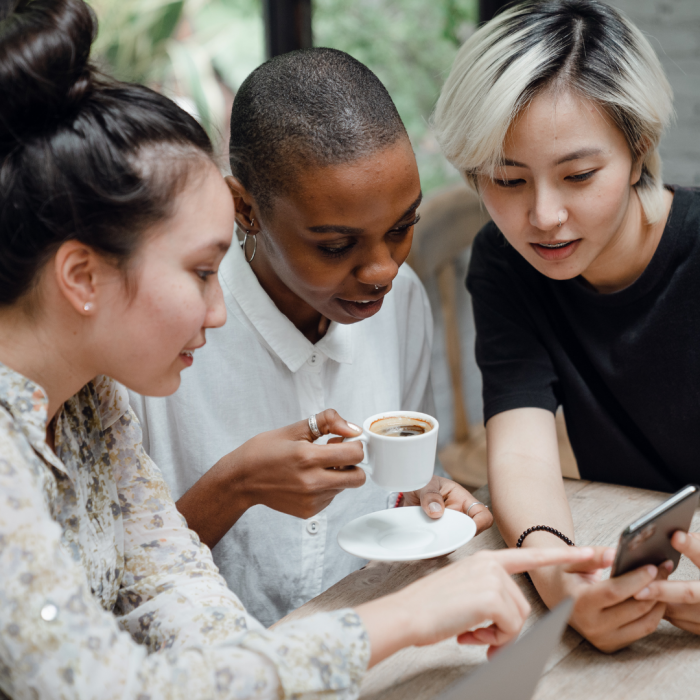 13 – Post Reminders

Since your residents look at their social media so often, it's a good way to remind them of upcoming events, rent payments, or special occasions. Plus, the benefit of social media is that someone can come back to the post and reference it if needed. At the end of each of your posts, you should include a call to action that prompts the user to act!
Remember to use a mix of photos, videos, captions, and hashtags to make your posts visually appealing and discoverable. Keep your content engaging, informative, and aligned with your apartment community's branding and values. Regularly analyze the performance of your posts and adjust your content strategy based on audience feedback and engagement metrics.

14 – Ask For Feedback

Talk to your residents about the things that they want to see on your social media! Perhaps they have certain things that they're looking for, and every community is different. Don't hesitate to reach out to your community on what they prefer your social media platform to be about. Your prospective renters know better than anyone which content they want to see.
Gathering feedback from tenants allows apartments to identify areas for improvement and address any issues or concerns. By understanding residents' experiences, preferences, and needs, apartments can take proactive measures to enhance resident satisfaction. Feedback provides valuable insights that can help.
Feedback from tenants can alert management to potential issues before they become major problems. Promptly addressing concerns or addressing areas of dissatisfaction can prevent negative experiences from escalating, helping to maintain a harmonious living environment and reduce resident turnover.
15 – Facebook Groups
One great way to keep in touch with your residents and ensure that they are in the loop is through a Facebook group! Facebook groups are private or public forums that allow you to group together a specific community online. There are many advantages to Facebook groups for apartments, including enhanced resident retention.
We live in a generation that replies first to social media! Many of your residents live busy lives, and they may see something on Facebook quicker than elsewhere. An organized Facebook group can help you share updates, provide community events, and connect your residents to each other.
The beauty of Facebook groups is that they allow the admin to control the privacy and access to the group! You can also set up specific requirements before someone can join. Many apartments have leveraged Facebook groups as a way to continually communicate with their residents in a form they're familiar with.
16 – Align Your Google My Business
One of the best ways to increase your occupancy rate is to ensure that your social media accounts and your Google My Business match. In order to uphold your new leads, you need to have the same information across all platforms. There is nothing more frustrating than being confused about information in different places online. If you want to drive online traffic, you need to make your online presence consistent and cohesive.
Social media and Google My Business (GMB) are both powerful online marketing tools that can help apartments increase their online visibility, engage with their target audience, and enhance their brand presence. While they serve different purposes, there are several ways in which social media and GMB work together to help you reach your goals.
By leveraging the strengths of each platform and maintaining consistency across channels, businesses can effectively reach and engage with their target audience.
Categorised in: Apartment Marketing, Market Apartments Services
This post was written by Isabella Housel
Isabella Housel is a passionate and versatile professional writer with a deep love for words and a commitment to crafting compelling content that engages, informs, and inspires. With many years of experience in the industry, she has honed her skills across various genres, from creative storytelling to informative articles and technical documentation.