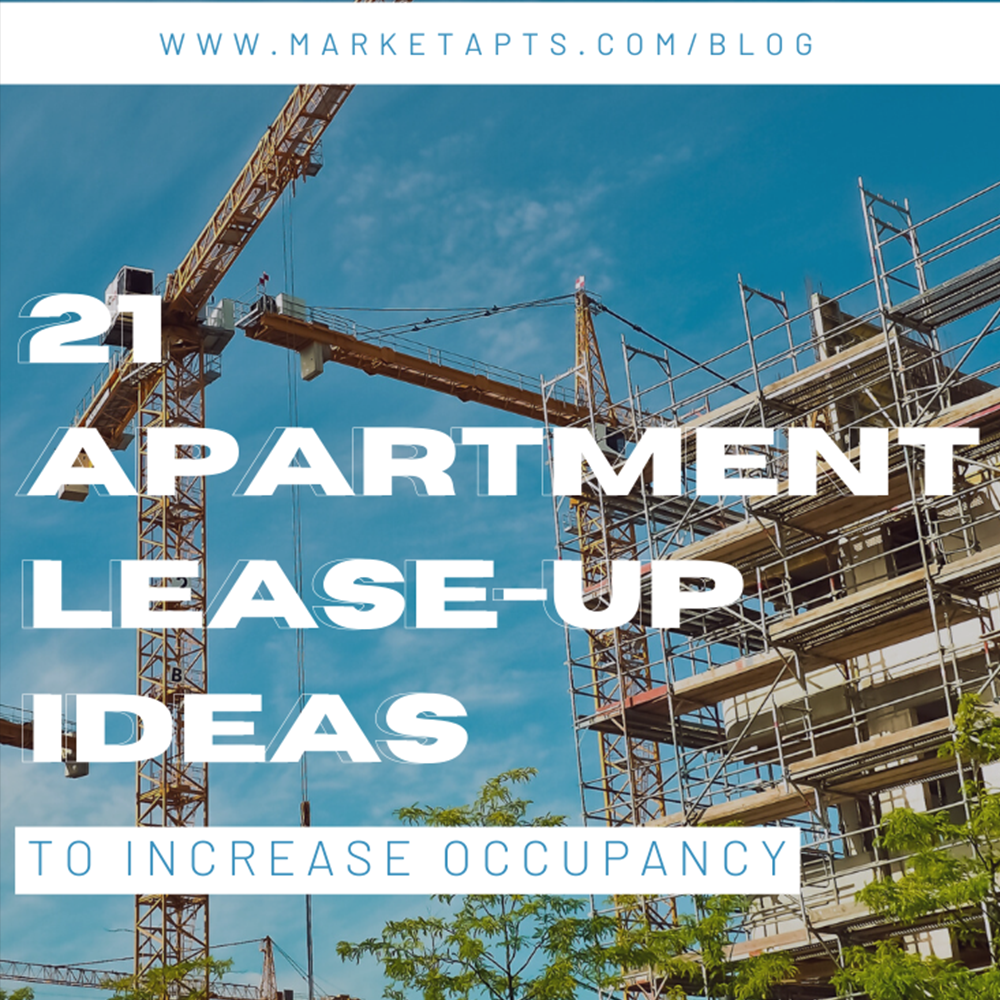 February 5, 2020 9:17 am
54 Comments
Last Modified: May 30, 2023 10:43 am
Reading Time:
11
minutes
How To Market A Lease-Up
A lease-up is a newly available property that is not finished but is scheduled to be completed at a specific time. It usually implies that while the building is undergoing, and completing construction, prospects can still sign a lease. With a lease-up, you're going to perhaps run into unique challenges that you wouldn't otherwise face.
For this reason, it's important to be aware of the adaptations that you may need to make while marketing your lease-up property. Many new multifamily communities are constantly being developed, and you will need to stand out from the crowd. Take a look at our list of the best apartment lease-up tips, and strategies. Start increasing your occupancy even before your building is finished.
First: Develop Lease-Up Goals
While marketing your apartment lease-up, you should be very aware of the prospective resident's experience. Although construction may not be complete, there are many ways that you can involve prospects in the entire process. Management teams should work together to market their lease-up property with the same enthusiasm, and efficiency, that they would use if the building was finished.
The most established multifamily communities start marketing even before construction is complete. It is crucial to develop long-term lease-up objectives and targets that will maximize your timeline of opportunity. Setting specific occupant goals, and completion dates will help you develop a proficient apartment lease-up marketing plan.
Next: Find Your Lease-Up Strategy
The ultimate goal of a property manager during the lease-up period is to achieve a successful lease. During this critical period, the property manager should employ effective marketing strategies to attract possible tenants, qualify applicants, and negotiate lease agreements.
The property manager additionally has to guarantee that the tenant's move-in process is as simple as possible, from signing the lease to obtaining the keys. Maximum occupancy and steady rental income are required for the property's long-term survival, so a good lease-up phase is critical.
Your apartment lease-up strategy should be to leave prospective residents feeling confident enough to sign a lease. This is possible by providing them with the information, and experiences that will ease their questions. The reality is that even though there may be a few differences in marketing an apartment lease-up, the strategies remain similar to those of any multifamily community.
The main difference is that you will have to enable prospective residents to fully experience your apartments before they're finished. This can become difficult, as certain services may not be available until the units are complete. However, there are still many ways that you can engage them completely in your community. The ideas below will help you to always keep the prospect in mind through every stage of your apartment lease-up strategy.
21 Lease-Up Apartment Marketing Ideas
1. Customize Your Website
The great thing is that regardless of where your multifamily community is, or when it is finished, you can have an amazing website. Your website can be the home of all of your prospective residents, and it can be where they can find answers to their questions. It can also be what fully introduces them to your community. Customizing your website allows prospects to feel well-acquainted with your apartment lease-up. The customizations will make you stand out from your competitors. Even though your property's building might not be finished, your website can host everything that you need to increase occupancy.
2. Implement Apartment SEO
Once your website is established, you will then want it to rank on the search engines. This is possible through apartment SEO. By using localized keywords, and strategies, your website can rank higher on the SERPS (search engine result pages). After SEO is implemented on your website, you will see a large shift in website traffic. In the end, this is going to greatly increase occupancy for your apartment lease-up.
3. Utilize 3D Renderings
A guaranteed way to increase occupancy for your apartment lease-up is to utilize 3D renderings. This is probably the only guaranteed way to give your prospective residents a full experience. A 3D rendering gives a photorealistic video or image of an apartment. With this comes a clear, and detailed depiction of the apartment design, and space. In the end, this is what gives prospects the confidence they need to sign a lease. Architectural 3D renderings are simply irreplaceable.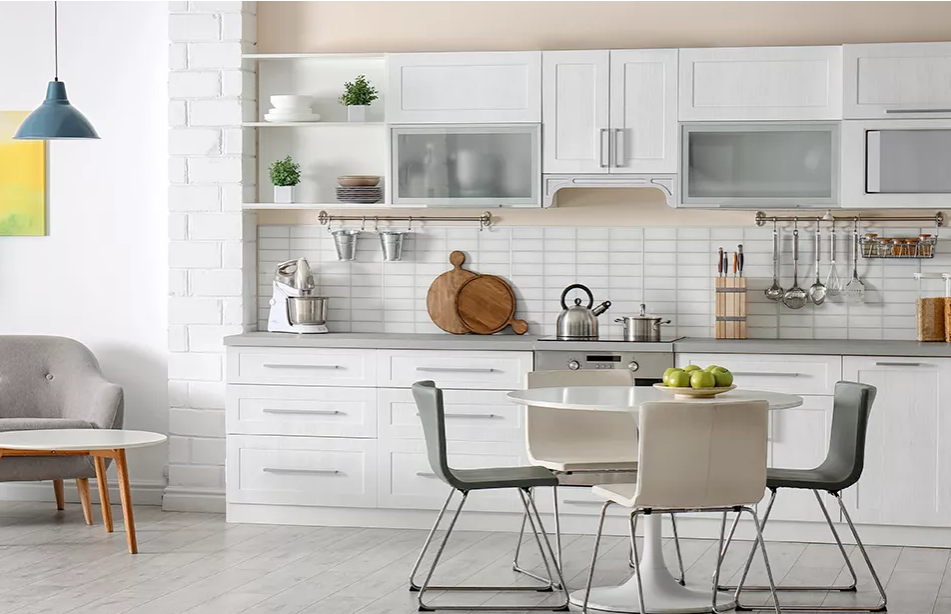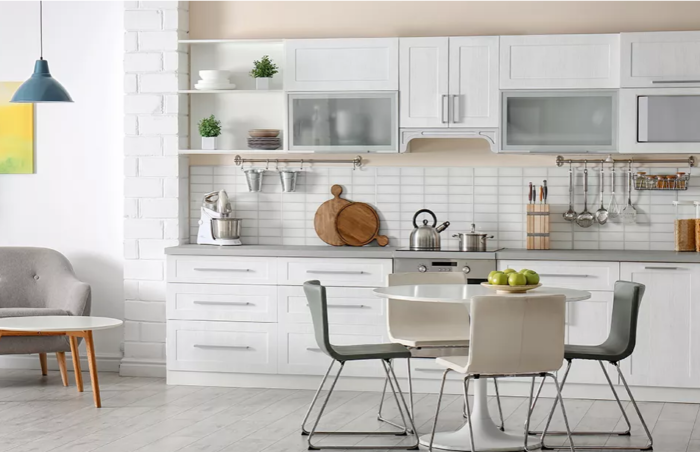 4. Update Your Local Listings
Updating your local listings is another apartment lease-up strategy that can be utilized long before your building is finished. Creating your online reputation, and managing it, will allow your business to stand out. It's important to regularly update your Google My Business, Yelp, and Bing listings to ensure that your property is well-represented. (If you aren't sure where to start, contact Market Apartments). On your local listings, you can update your floor plans, monthly specials, hours, and prices. This is so important as this is the first thing that many people will see about your community.
One of the most effective ways that you can help prospective residents to feel apart of your community is by using social media. It is a great way to display the features, and amenities of your property without them being finished. Make sure that your social media accounts are up to date with relative and cohesive content. Post about your specials, open houses, and grand openings. Encourage prospective residents to participate in social media by hosting giveaways, contests, and promotions. Here is a Free Social Media Guide For Apartments.
6. Develop A Lease List
A lease list can be created in a variety of ways. However, regardless of the way that you make it, it's going to be important to develop a list of prospective residents. You will use this list moving forward to send out updates to your prospects as the building continues to finish. You could collect these contacts directly from your website, or create a landing page. Either way, it is going to be essential to have a bulletproof way to track who is interested.
7. Include Modern Floor Plans
Perhaps one of the easiest ways to lose a prospective resident from your apartment lease-up is to not have updated floor plans. Since your prospects are going to especially need a very clear indication of what the layout is, they need this key piece. If not carefully strategized, floor plans can look unpleasant, and be confusing. It's extremely imperative that your site has high-quality floor plans. This will allow prospects to get an even more detailed look into what your community is all about. It will encourage them to then check into other features that set your property apart.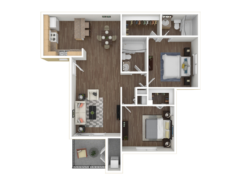 8. Invest in Google AdWords
It is no secret that you want your apartment lease-up to gain more clicks. The reality is that more clicks mean more leads. Staying on top of apartment marketing PPC (pay per click) will ensure that your properties rank higher on the SERPs (search engine result pages). Use this to target more qualified audiences, and boost brand awareness, all while generating more leads. In the end, there are some keywords that are nearly impossible to organically rank for. You're going to need PPC marketing to land on top of the results. This is ultimately how you get your lease-up property on the map. Start now, and get established on Google so you can compete with the rest.
9. Use Schema Markup & AMP
In order to make your website perform the best, you will need to invest in both schema markup, and AMP. Both of these website additions will help your website to rank better on the SERPs (search engine result pages). Schema markup is semantic coding that helps the search engines know what your website is about.
AMP or accelerated mobile pages will allow for quicker and better mobile navigation. Both of these elements will greatly impact your website as you try to gain as much website traffic as possible. In the image below you will notice that the search engine is displaying the review and pricing information directly on the results page. This is possible through schema markup.

10. Cohesive Branding
One thing that will be crucial to your apartment lease-up is cohesive branding. This means that you have materials and content that are designed to represent your community. You can use this in many different areas throughout the entire process of your lease-up. Cohesive branding is essential for your website, print materials, social media, and to establish an overall online presence.
Take the time to carefully develop a brand that is both recognizable, and creative, and then use this to your advantage. This will become visible through your logo, website, and print materials.
11. Highlight Pet-Friendly Features
Prospects may wonder if their pet will feet at home in your lease-up. Without being able to accurately see the space, they may wonder where their pet will have room to roam. Take the time to create extra pet features, that will show your prospective residents that you greatly value how their pet will feel.
Consider making a designated pet park area, or make a schedule of pet events. You will want to do everything you can to show prospects that their furry friend will feel right at home.
Offline Apartment Lease-Up Ideas
12. Advance Your Amenities
Prospective residents will naturally fall in love with your amenities, and in today's world well, the more amenities the merrier. Perhaps less is more in many scenarios, but not this one. When prospective residents are considering your apartment lease-up, you want to show them that your amenities stand out from the crowd.
Consider investing in unique amenities that bring the world to your prospect's fingertips. You may add cooking classes, yoga, a community garden, or daily resident events, and perks. These are simple ideas that will really take you the extra mile. Get creative, and brand your community by your advanced, and additional amenities.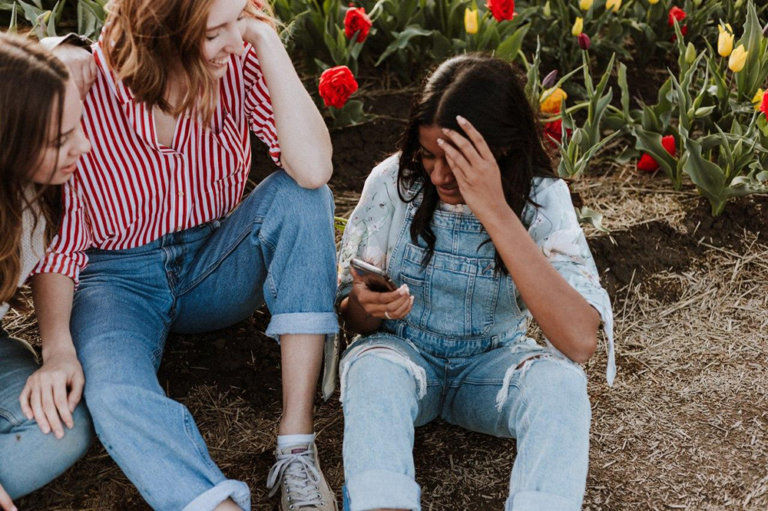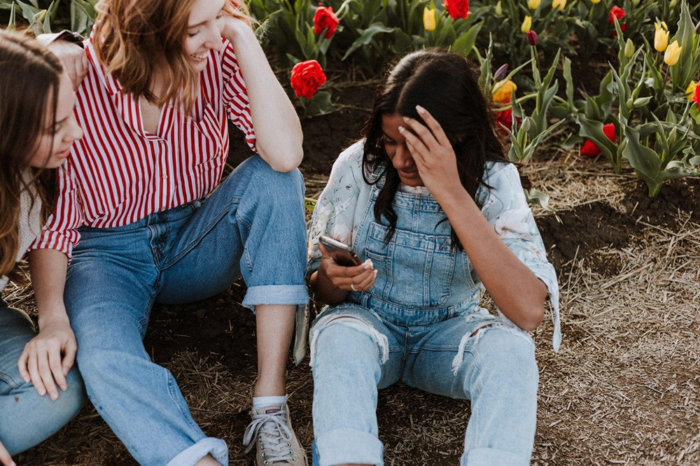 13. Involve Local Businesses
You may be surprised at the role of local businesses in your lease-up. As a new building in the neighborhood, it is important to get to know the community that surrounds you. A local business may give you great endorsements as a variety of people come into the area. Stop by, and give them your property information, as well as your printed materials.
Ask if they will display your flyers and brochures. It may seem like a simple, unnecessary task, but it can make a huge difference. The prospective residents that you are looking to sign a lease, are shopping or dining at these local businesses. Therefore, it is good to establish a great rapport with them.
14. Set Floor Goals & Incentives
One way to motivate your prospective residents to refer their friends is to set floor goals and incentives. What this looks like is having promotions that encourage prospects to give you referrals. You can accomplish this by setting goals to lease one entire floor of your apartment lease-up. You can also promote incentives to accomplish this goal.
For example, when the entire floor is leased, you might give everyone an Amazon Alexa, or a $100 gift card, or perhaps host a party. It can ultimately be anything that will motivate individuals to help you fill your lease-up.
15. Share Print Materials
Despite the continual growth in apartment digital marketing, it is still very important to have your own collection of print materials. As prospects come to visit your property, you can give them many resources such as brochures, business cards, and pamphlets. Each of these will give them a takeaway to your property to connect to. It gives prospects an easy way to remember your information, and it will allow your brand to stick with them.
16. Have an Open House
Your property doesn't have to be finished in order to host an open house. Many prospective residents will enjoy looking at the progress and they may be enticed by the plans ahead. This also gives you an opportunity to show prospects the outlining plan for how everything will look.
Don't wait until your property is complete to show it off to the world. Give people the opportunity to regularly come to explore the greatness that is being developed. Choose a day, and time that would work for most people, and encourage prospects to stop by, and see what you're all about.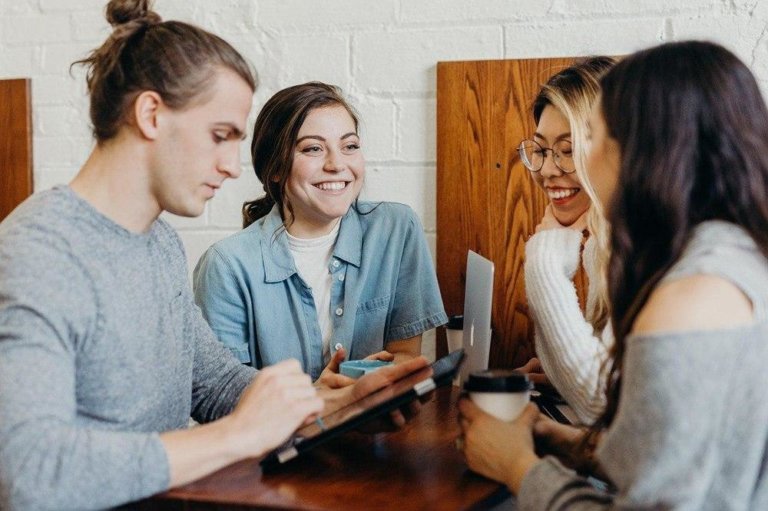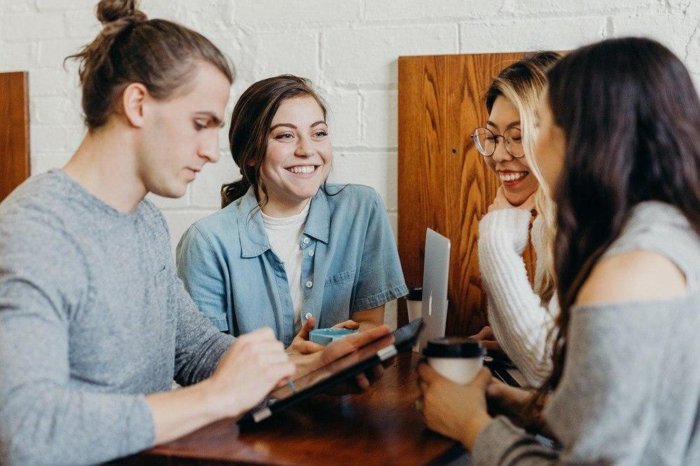 17. Host Q&A Sessions
A question and answer session can happen in a variety of ways. You may consider hosting one directly at your property, or efficiently online. Perhaps you will host it live on your social media, or write it out directly on your website in a FAQ style. Regardless of how you create it, it's important to give prospective residents a voice.
Allowing them to ask questions, will show them that you value their concerns and that you want to resolve any hesitations. It's important to get direct feedback from your community, so you can target your apartment marketing in the right way.
18. Provide A Hard To Resist Move-In Special
One thing that you can offer that will greatly push your prospective residents to move-in, is a move-in special. This special could be whatever your management team feels is best, but you will reap the benefits of one that is hard to resist.
Notice what specials are going on in your neighborhood, and create one that will uniquely promote your community. New residents are often looking for which multifamily community can give them the best deal, and you don't want to miss out on this opportunity.
19. Offer Exclusive Tours
Although your apartment building may not be finished, you can still market exclusive tours that give prospective residents a first look into the future. An exclusive tour can be something that gives prospects a sneak peek into your continually developing community. It can be in person, or you can provide the convenience of doing it over something like Facetime.
You may include things like a gift basket, referral bonus information, or a grand opening flyer throughout your tour. Perhaps, you create unique themes, and stopping points along your tour to make it stand out. You will want to do anything that you can to make the prospective resident feel like they're getting an exclusive look into your community.
20. Start A Referral Program
One of the best strategies for your apartment lease-up is going to be setting up a great referral program. As prospective residents sign their lease, they're naturally going to want to share it with their friends, and family. The fact that your property is new and untouched will encourage them to spread the word.
Develop a program that will reward each resident for their referral. Do all that you can to enable them to spread the word in a simple, and concise way. Share the referral program on your social media, and promote it as a very big deal.
21. Have A Grand Opening
When the time comes to officially open your doors to the public, host a large grand opening that lets everyone know that your community is one of a kind. Utilize your clubhouse, or a series of your apartments, and invite the entire neighborhood.
Promote your grand opening on your website, and throughout the community. Post about it on social media, and invite your residents who are about to move-in. Invite people to bring their friends, and have enticements that make people want to come. This is a great way to celebrate all of your hard work for your apartment lease-up.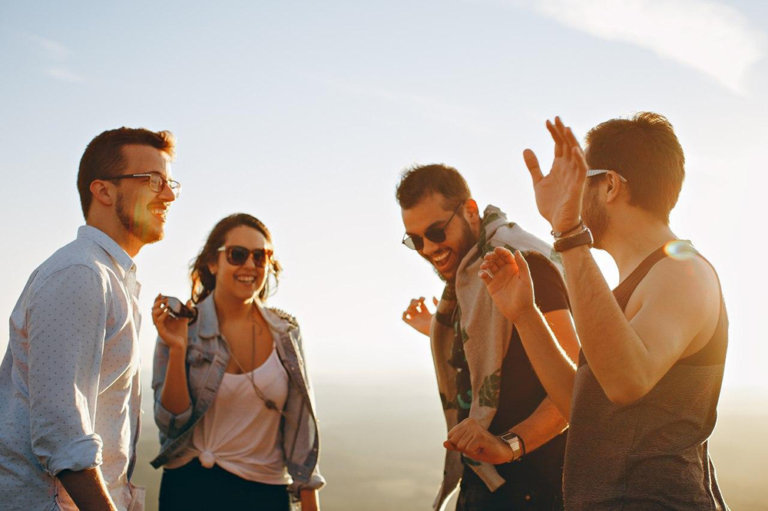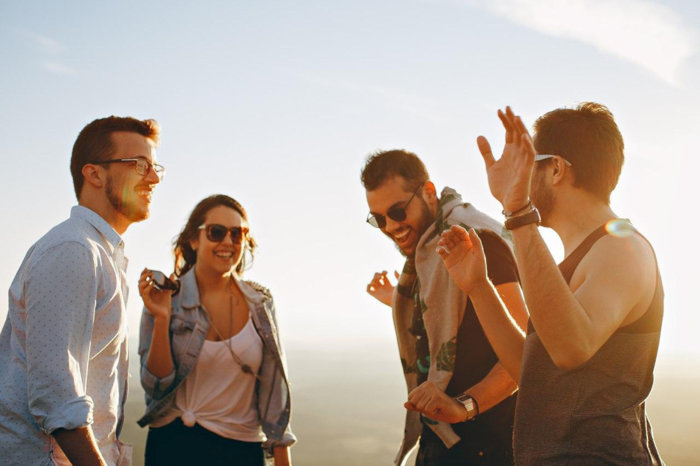 In order to market your apartment lease-up in the most effective way possible, you're going to have to use the ideas above. Remember, the most important goal is to give the prospective residents a full experience. In everything that you do, you should always keep the prospect in mind. You want each prospect to have their questions answered, and feel confident enough to move in your direction. Apartment marketing for lease-ups may be a tad bit more tricky, but in the end what prospect doesn't want a brand new apartment?
Frequently Asked Lease-Up Questions
What is an apartment lease-up?
An apartment lease-up is a property that is not finished but is scheduled to be completed at a certain time. It implies that even though the facility isn't complete, prospective residents can still sign a lease.
Is a lease-up property more difficult to market?
There can be many advantages, and disadvantages to marketing a lease-up property as opposed to a property that is finished. An apartment lease-up requires extensive virtual tours, and 3D renderings to accurately show what it will be like finished. It can be a disadvantage to not be able to schedule a full tour. However modern technology can essentially create the same experience for a prospective resident.
What is the best way to market a lease-up multifamily community?
As this article demonstrates, there are a variety of ways to market a lease-up property. The most important strategy is to provide prospective residents with a "full experience". This means building their confidence enough to move forward with a property that is not finished. A prospective full experience can be accomplished by virtual tours, 3D renderings, and modern floor plans.
Categorised in: Apartment Marketing, For Property Managers, Market Apartments Services
This post was written by Isabella Housel