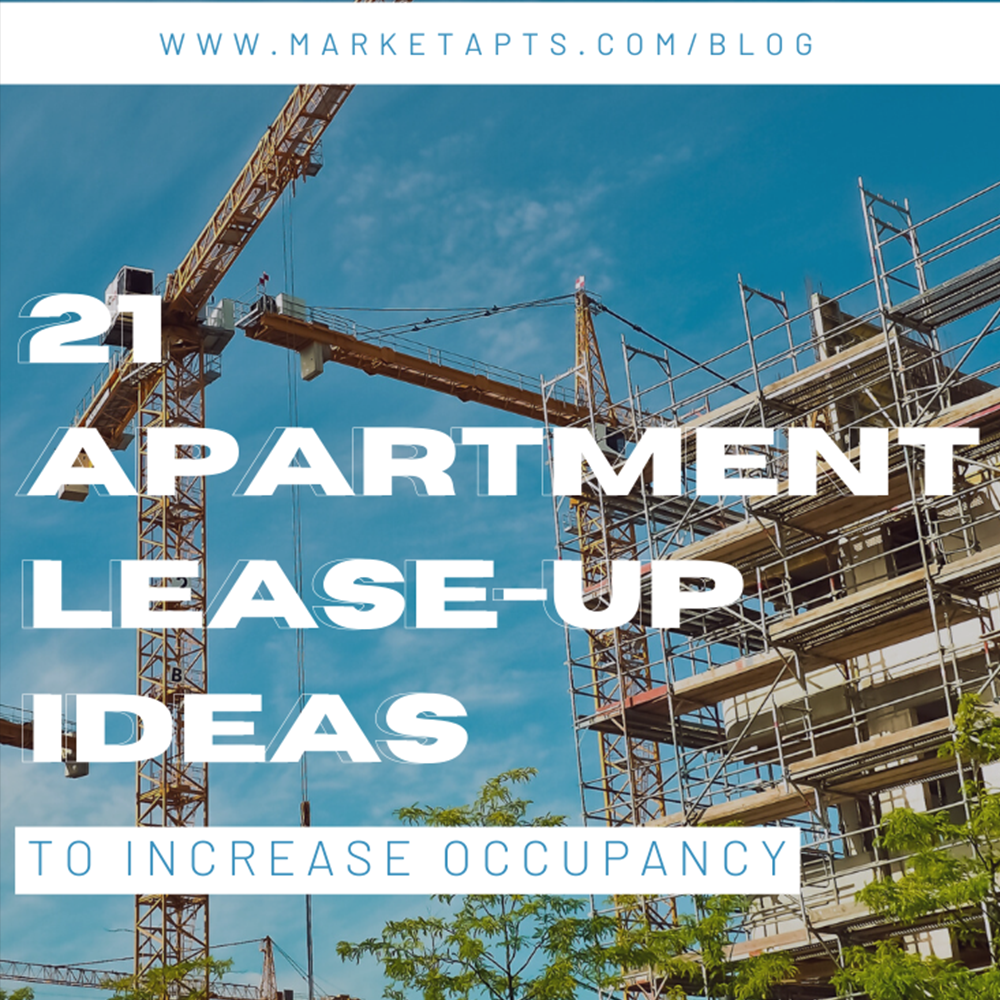 February 5, 2020 9:17 am
54 Comments
Last Modified: November 13, 2023 1:53 pm
Reading Time:
24
minutes
How To Market A Lease-Up
A lease-up is a newly available property that is not finished but is scheduled to be completed at a specific time. It usually implies that while the building is undergoing, and completing construction, prospects can still sign a lease. With a lease-up, you're going to perhaps run into unique challenges that you wouldn't otherwise face.
For this reason, it's important to be aware of the adaptations that you may need to make while marketing your lease-up property. Many new multifamily communities are constantly being developed, and you will need to stand out from the crowd. Take a look at our list of the best apartment lease-up tips, and strategies. Start increasing your occupancy even before your building is finished.
First: Develop Lease-Up Goals
While marketing your apartment lease-up, you should be very aware of the prospective resident's experience. Although construction may not be complete, there are many ways that you can involve prospects in the entire process. Management teams should work together to market their lease-up property with the same enthusiasm, and efficiency, that they would use if the building was finished.
The most established multifamily communities start marketing even before construction is complete. It is crucial to develop long-term lease-up objectives and targets that will maximize your timeline of opportunity. Setting specific occupant goals, and completion dates will help you develop a proficient apartment lease-up marketing plan.
Next: Find Your Lease-Up Strategy
The ultimate goal of a property manager during the lease-up period is to achieve a successful lease. During this critical period, the property manager should employ effective marketing strategies to attract possible tenants, qualify applicants, and negotiate lease agreements.
The property manager additionally has to guarantee that the tenant's move-in process is as simple as possible, from signing the lease to obtaining the keys. Maximum occupancy and steady rental income are required for the property's long-term survival, so a good lease-up phase is critical.
Your apartment lease-up strategy should be to leave prospective residents feeling confident enough to sign a lease. This is possible by providing them with the information, and experiences that will ease their questions. The reality is that even though there may be a few differences in marketing an apartment lease-up, the strategies remain similar to those of any multifamily community.
The main difference is that you will have to enable prospective residents to fully experience your apartments before they're finished. This can become difficult, as certain services may not be available until the units are complete. However, there are still many ways that you can engage them completely in your community. The ideas below will help you to always keep the prospect in mind through every stage of your apartment lease-up strategy.
21 Lease-Up Apartment Marketing Ideas
1. Customize Your Website
The great thing is that regardless of where your multifamily community is, or when it is finished, you can have an amazing website. Your website can be the home of all of your prospective residents, and it can be where they can find answers to their questions. It can also be what fully introduces them to your community. Customizing your website allows prospects to feel well-acquainted with your apartment lease-up. The customizations will make you stand out from your competitors. Even though your property's building might not be finished, your website can host everything that you need to increase occupancy.
n the fast-paced digital era we live in, having a user-friendly and visually captivating website can truly make a world of difference. Your website serves as the virtual gateway to your multifamily community, so it's essential to make it count. Imagine it as the digital front door welcoming potential residents warmly.
By incorporating interactive features like chatbots, you can actively engage visitors in real-time, addressing their questions and guiding them seamlessly through the leasing process. Enhance the experience with high-quality images, glowing testimonials, and even heartwarming resident stories, all coming together to paint a vivid and inviting picture of life in your community.
Remember, the ultimate aim is to create an immersive online journey that perfectly mirrors the comfort, convenience, and charm found in your physical property. This way, you not only showcase the uniqueness of your lease-up but also establish a strong sense of trust and credibility with potential residents.
2. Implement Apartment SEO
Once your website is established, you will then want it to rank on the search engines. This is possible through apartment SEO. By using localized keywords, and strategies, your website can rank higher on the SERPS (search engine result pages). After SEO is implemented on your website, you will see a large shift in website traffic. In the end, this is going to greatly increase occupancy for your apartment lease-up.
When it comes to apartment SEO, it goes beyond just sprinkling keywords here and there. The key lies in creating valuable and purposeful content that truly connects with your target audience. Consider crafting engaging blog posts or articles that address common questions or concerns potential residents may have. Topics like the advantages of living in a lease-up community or helpful tips for moving into a new apartment can resonate well with them.
Moreover, never underestimate the impact of backlinks. Collaborating with local businesses or bloggers to showcase your property can significantly boost your website's authority and drive more organic traffic your way. It's important to remember that SEO is a marathon, not a sprint. Consistently updating your content, monitoring your website's performance, and adapting to the ever-changing search engine algorithms will ensure that your apartment lease-up stays ahead in potential residents' searches.
3. Utilize 3D Renderings and 3D Tours
A guaranteed way to increase occupancy for your apartment lease-up is to utilize 3D renderings. This is probably the only guaranteed way to give your prospective residents a full experience. A 3D rendering gives a photorealistic video or image of an apartment. With this comes a clear and detailed depiction of the apartment design and space.
Not only can you create 3D images and videos, but you can create fully-functional virtual apartment tours for your lease-up property. In the end, a clear idea of what the space will look like is what will give prospects the confidence they need to sign a lease. Architectural 3D renderings are simply irreplaceable.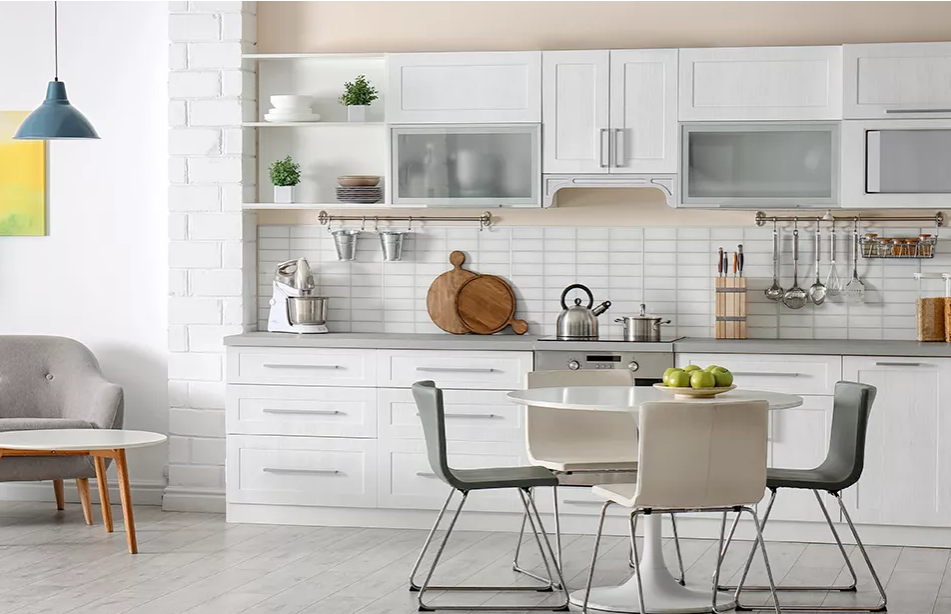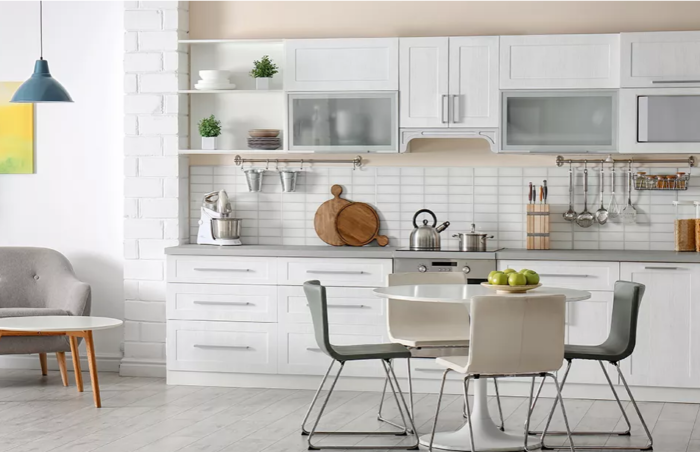 4. Update Your Local Listings
Updating your local listings is another apartment lease-up strategy that can be utilized long before your building is finished. Creating your online reputation, and managing it, will allow your business to stand out. It's important to regularly update your Google My Business, Yelp, and Bing listings to ensure that your property is well-represented. (If you aren't sure where to start, contact Market Apartments). On your local listings, you can update your floor plans, monthly specials, hours, and prices. This is so important as this is the first thing that many people will see about your community.
Beyond the foundational aspects of local listings, it's essential to recognize the immense influence of reviews and testimonials. In today's digital landscape, prospective residents often turn to these reviews as a measure of a property's quality and credibility. Encouraging early residents or visitors to share their positive experiences and leave feedback is paramount. Responding to reviews, whether positive or negative, serves as a testament to your dedication to resident satisfaction and active community involvement.
Moreover, enriching your listings with compelling media like captivating photos or immersive virtual tours allows potential residents to get an enticing glimpse of the experiences that await them. Remember, local listings serve as more than just sources of information; they present an opportunity to craft a captivating community narrative that draws people in.
By consistently updating your listings, engaging users, and promptly addressing inquiries, you're not merely managing details—you're skillfully weaving a narrative of a vibrant and hospitable community.
One of the most effective ways that you can help prospective residents to feel apart of your community is by using social media. It is a great way to display the features, and amenities of your property without them being finished. Make sure that your social media accounts are up to date with relative and cohesive content. Post about your specials, open houses, and grand openings. Encourage prospective residents to participate in social media by hosting giveaways, contests, and promotions. Here is a Free Social Media Guide For Apartments.
When it comes to social media, it's not simply about sharing content; it's about nurturing authentic connections. Engage meaningfully with your audience by promptly responding to comments, showcasing user-generated content, and celebrating community milestones together. Consider hosting live sessions or virtual tours to offer potential residents a real-time peek into the progress and excitement of your property.
Leverage the power of stories on platforms like Instagram and Facebook to provide behind-the-scenes glimpses, heartwarming resident testimonials, and highlights of fun community events. And let's not forget the impact of hashtags! Crafting a unique hashtag for your community can consolidate all related posts, making it effortless for prospects to discover and interact with your content.
By being proactive and interactive on social media, you're not only promoting a property; you're crafting a vibrant online community that truly reflects the lively spirit of your physical space. Together, let's build a thriving digital community that fosters genuine connections and leaves a lasting impression on potential residents.
6. Develop A Lease List
A lease list can be created in a variety of ways. However, regardless of the way that you make it, it's going to be important to develop a list of prospective residents. You will use this list moving forward to send out updates to your prospects as the building continues to finish. You could collect these contacts directly from your website, or create a landing page. Either way, it is going to be essential to have a bulletproof way to track who is interested.
Exploring the essence of a lease list, it goes beyond mere collection of names and contact details—it's about cultivating meaningful connections. Envision this list as a budding community, where constant engagement is the key. Regularly interact with these prospects through informative newsletters, exclusive sneak peeks, and interactive virtual Q&A sessions that delve into the property's progress.
Personalization is paramount; segment your list based on specific interests or preferences, ensuring that each message resonates profoundly with its recipient. Honesty and trust should always take center stage. Offer a straightforward opt-out option, respecting their choice, and handle their data with the utmost confidentiality.
By treating your lease list as more than a mere database, but as a potential community of residents, you're laying a strong foundation for an engaged and connected resident base, even before the property's completion. Together, let's create a thriving and welcoming community, built on the bedrock of genuine relationships and transparency.

7. Include Modern Floor Plans
Perhaps one of the easiest ways to lose a prospective resident from your apartment lease-up is to not have updated floor plans. Since your prospects are going to especially need a very clear indication of what the layout is, they need this key piece. If not carefully strategized, floor plans can look unpleasant, and be confusing. It's extremely imperative that your site has high-quality floor plans. This will allow prospects to get an even more detailed look into what your community is all about. It will encourage them to then check into other features that set your property apart.
Taking modern floor plans to the next level involves incorporating captivating interactive elements. In today's tech-driven world, static images alone might fall short. Consider elevating the experience by providing 3D views or virtual walk-throughs, allowing potential residents to virtually explore the space and immerse themselves in it. Embracing augmented reality (AR) tools can be a game-changer, enabling prospects to envision how their furniture and belongings would perfectly fit into the layout.
Enhance these floor plans with descriptive annotations, showcasing the unique features and design elements of each layout. By transforming your floor plans from mere diagrams into immersive experiences, you offer prospects a tangible glimpse of the vibrant life they could enjoy within your community. This not only piques their interest but also fosters a sense of trust and excitement about your property. Let's create floor plans that leave a lasting impression, setting the stage for potential residents to envision their future in your welcoming and dynamic community.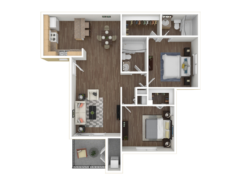 8. Invest in Google AdWords
It is no secret that you want your apartment lease-up to gain more clicks. The reality is that more clicks mean more leads. Staying on top of apartment marketing PPC (pay per click) will ensure that your properties rank higher on the SERPs (search engine result pages).
Use this to target more qualified audiences, and boost brand awareness, all while generating more leads. In the end, there are some keywords that are nearly impossible to organically rank for. You're going to need PPC marketing to land on top of the results. This is ultimately how you get your lease-up property on the map. Start now, and get established on Google so you can compete with the rest.
It's more than just bidding on keywords; it's about crafting ad copy that deeply resonates with your target audience. Through A/B testing different ad variations, you can pinpoint what truly captures attention and sparks interest.
Furthermore, tap into the potential of remarketing. By targeting users who have previously visited your site but didn't convert, you offer your property a second chance to leave a lasting impression. And let's not overlook the power of ad extensions! These valuable additions can provide extra information, such as contact numbers or exclusive offers, directly within the ad, enhancing its effectiveness.
By continuously optimizing and refining your PPC strategies, your aim extends beyond mere clicks—you're building a strong online presence that drives authentic interest and meaningful engagement. Together, let's create ad campaigns that weave a compelling story and connect with your target audience on a deeper level, encouraging them to discover the unparalleled appeal of your property.
9. Use Schema Markup & AMP
In order to make your website perform the best, you will need to invest in both schema markup, and AMP. Both of these website additions will help your website to rank better on the SERPs (search engine result pages). Schema markup is semantic coding that helps the search engines know what your website is about.
AMP or accelerated mobile pages will allow for quicker and better mobile navigation. Both of these elements will greatly impact your website as you try to gain as much website traffic as possible. In the image below you will notice that the search engine is displaying the review and pricing information directly on the results page. This is possible through schema markup.

10. Cohesive Branding
One thing that will be crucial to your apartment lease-up is cohesive branding. This means that you have materials and content that are designed to represent your community. You can use this in many different areas throughout the entire process of your lease-up. Cohesive branding is essential for your website, print materials, social media, and to establish an overall online presence.
Take the time to carefully develop a brand that is both recognizable, and creative, and then use this to your advantage. This will become visible through your logo, website, and print materials.
Your brand should be a compelling story that stirs deep emotions within your target audience. Every element, from colors and fonts to imagery, should exude the ambiance and lifestyle of your vibrant community. Furthermore, the voice and tone of your content, whether it's a blog post, a social media update, or a brochure, should perfectly reflect the essence of your community.
To achieve this, engage in brainstorming sessions, seek feedback from early residents, and consider collaborating with branding experts. By ensuring consistency across all touchpoints, from business cards to billboards, you'll weave a cohesive narrative that resonates with your audience on a profound level.
Cohesive branding goes beyond creating a visual identity; it establishes a powerful community ethos that potential residents can genuinely connect with and wholeheartedly trust. Together, let's create a brand that communicates your community's heart and soul, leaving a lasting impression on everyone who encounters it.
11. Highlight Pet-Friendly Features
Prospects may wonder if their pet will feel at home in your lease-up. Without being able to accurately see the space, they may wonder where their pet will have room to roam. Take the time to create extra pet features, that will show your prospective residents that you greatly value how their pet will feel.
Consider making a designated pet park area, or make a schedule of pet events. You will want to do everything you can to show prospects that their furry friend will feel right at home.
Pay attention to the little things: consider offering a delightful pet welcome pack when new residents move in, complete with tasty treats and playful toys. Showcase the fantastic amenities designed for pets, such as convenient pet grooming stations, nearby pet-friendly cafes, and a monthly pet spotlight feature on your community's social media.
Cultivate a sense of camaraderie among pet owners by organizing regular pet playdates or training sessions. Safety is always a top priority, so ensure clear signage about leash rules, well-maintained pet waste stations, and a comprehensive list of local emergency vet clinics.
By seamlessly weaving these pet-centric elements into the fabric of your community, you're not simply accommodating pets; you're fostering an environment where both pets and their owners can genuinely thrive. Let's create a warm and welcoming space where every resident, including their beloved furry companions, feels right at home.
Offline Apartment Lease-Up Ideas
12. Advance Your Amenities
Prospective residents will naturally fall in love with your amenities, and in today's world well, the more amenities the merrier. Perhaps less is more in many scenarios, but not this one. When prospective residents are considering your apartment lease-up, you want to show them that your amenities stand out from the crowd.
Consider investing in unique amenities that bring the world to your prospect's fingertips. You may add cooking classes, yoga, a community garden, or daily resident events, and perks. These are simple ideas that will really take you the extra mile. Get creative, and brand your community by your advanced, and additional amenities.
Take a moment to immerse yourself in the local culture and environment. If you're situated in an area known for its vibrant art scene, why not collaborate with talented local artists for engaging monthly workshops? Alternatively, if your community is surrounded by breathtaking natural landscapes, organizing regular nature walks or bird-watching sessions could be a delightful addition.
Be attuned to the evolving demands of work and leisure. Introducing co-working spaces within the community or serene relaxation zones with massage chairs and ambient music can be a significant attraction. It's not merely about having an extensive list of amenities; it's about offering experiences that align with the unique lifestyles and aspirations of your potential residents.
By thoughtfully tailoring your amenities to reflect both the local vibe and the modern living needs of your audience, you're not just providing facilities; you're curating unforgettable experiences. Together, let's design a community that celebrates its surroundings and caters to the desires of every resident, making each day a remarkable journey of joy and fulfillment.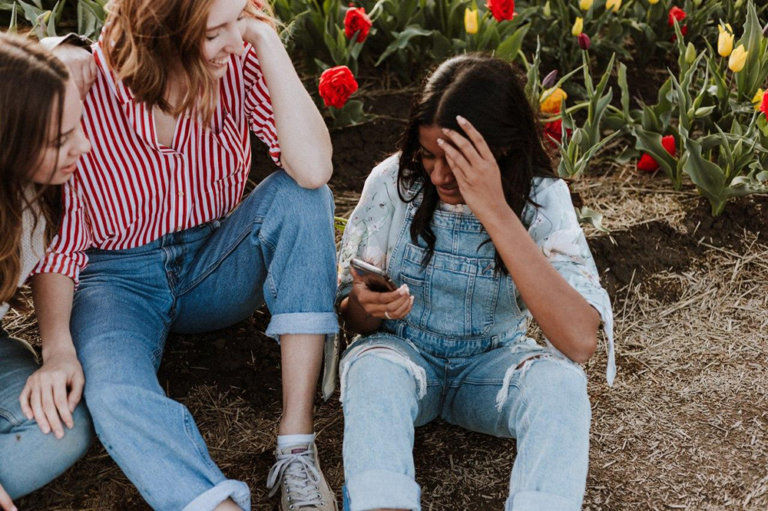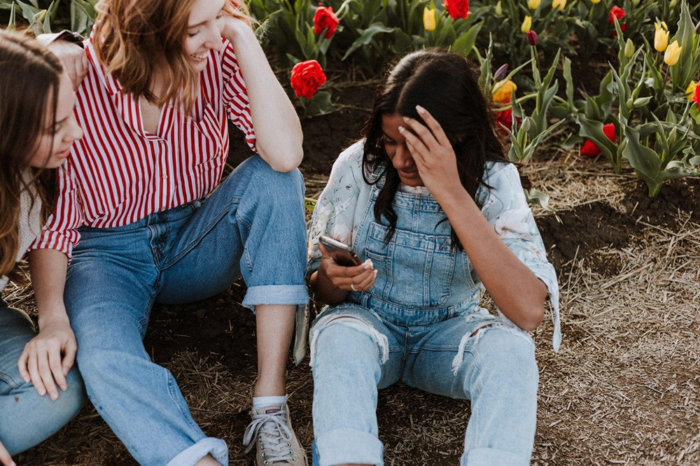 13. Involve Local Businesses
You may be surprised at the role of local businesses in your lease-up. As a new building in the neighborhood, it is important to get to know the community that surrounds you. A local business may give you great endorsements as a variety of people come into the area. Stop by, and give them your property information, as well as your printed materials.
Ask if they will display your flyers and brochures. It may seem like a simple, unnecessary task, but it can make a huge difference. The prospective residents that you are looking to sign a lease, are shopping or dining at these local businesses. Therefore, it is good to establish a great rapport with them.
Immerse yourself in the richness of the local culture and environment. If your community is nestled in an area renowned for its vibrant art scene, why not forge captivating partnerships with local artists for delightful monthly workshops? Alternatively, if nature's beauty graces your region with stunning landscapes, consider organizing regular nature walks or enchanting bird-watching sessions.
Stay attuned to the ever-evolving dynamics of work and leisure. Embrace the allure of co-working spaces within the community, fostering creativity and collaboration. And for those seeking tranquility, relaxation zones adorned with massage chairs and soothing ambient music can be an irresistible draw.
It's not just about presenting an exhaustive list of amenities; it's about crafting experiences that deeply resonate with the lifestyles and aspirations of your prospective residents. By thoughtfully tailoring your offerings to reflect both the local essence and the contemporary living needs of your audience, you're more than just providing facilities—you're curating moments that will be etched into their memories forever.
Let's embark on a journey of creating a remarkable living environment, where the essence of the local culture and the comfort of modern living intertwine seamlessly, leaving a lasting impression on every resident who calls this community home.

14. Set Floor Goals & Incentives
One way to motivate your prospective residents to refer their friends is to set floor goals and incentives. What this looks like is having promotions that encourage prospects to give you referrals. You can accomplish this by setting goals to lease one entire floor of your apartment lease-up. You can also promote incentives to accomplish this goal.
For example, when the entire floor is leased, you might give everyone an Amazon Alexa, or a $100 gift card, or perhaps host a party. It can ultimately be anything that will motivate individuals to help you fill your lease-up.
Never underestimate the power of word-of-mouth; it holds the potential to create a ripple effect of positivity. When residents feel a sense of camaraderie and shared purpose, they naturally become enthusiastic ambassadors for your community. Consider implementing a lively leaderboard in the common areas, showcasing the progress of each floor as they embrace the referral journey.
Foster a strong sense of community by organizing engaging monthly meet-ups, where residents can freely mingle and exchange their successful referral strategies. And let's not limit ourselves to material rewards; let's delve into the realm of experiences. How about treating the winning floor to an exclusive rooftop dinner or hosting a delightful movie night in the community lounge?
By transforming the referral process into a fun and community-driven endeavor, you're not merely filling up units; you're cultivating an atmosphere of belonging and collaboration among residents. Your property becomes more than just a place to live; it transforms into a warm and inviting home where every resident feels valued and connected.
Together, let's create an environment where word-of-mouth flourishes, igniting a chain reaction of satisfaction and happiness, and making your community the talk of the town, one referral at a time.
15. Share Print Materials
Despite the continual growth in apartment digital marketing, it is still very important to have your own collection of print materials. As prospects come to visit your property, you can give them many resources such as brochures, business cards, and pamphlets. Each of these will give them a takeaway to your property to connect to. It gives prospects an easy way to remember your information, and it will allow your brand to stick with them.
Delve into the world of design and craftsmanship for your marketing materials. Do they truly reflect the premium experience your property offers? Elevate your brochures by incorporating textured paper or unique finishes that set them apart from the ordinary. Embrace the digital age by adding QR codes that seamlessly connect to virtual tours and resident testimonials, bridging the gap between print and digital realms.
Remember, it's not just about the content within the brochure; the packaging matters too. Consider a personalized envelope or a branded tote bag to add a touch of sophistication to the overall experience. Regularly gather feedback from prospects to understand what resonates with them and what could be further enhanced.
By ensuring that your print materials not only inform but also leave a lasting impression, you're offering prospects a tangible piece of your property to take home. This personal touch makes it easier for them to envision a future within your welcoming community. Together, let's create marketing materials that exude elegance and convey the true essence of the premium lifestyle your property promises.

16. Have an Open House
Your property doesn't have to be finished in order to host an open house. Many prospective residents will enjoy looking at the progress and they may be enticed by the plans ahead. This also gives you an opportunity to show prospects the outlining plan for how everything will look.
Don't wait until your property is complete to show it off to the world. Give people the opportunity to regularly come to explore the greatness that is being developed. Choose a day and time that would work for most people, and encourage prospects to stop by, and see what you're all about.
Immerse yourself in the art of creating interactive stations that captivate prospects from the moment they step in. Envision 3D renderings or virtual reality tours of the finished spaces, allowing them to envision their future home vividly. Dedicate a corner to showcasing material samples, from luxurious floor tiles to exquisite kitchen countertops, inviting visitors to experience the quality firsthand.
Embrace the vibrant spirit of the neighborhood by collaborating with local businesses for enticing pop-up stalls or food trucks, treating prospects to a delightful taste of the community's unique vibe. And let's not forget the power of personal touches. Set up a guestbook where visitors can leave their heartfelt thoughts or create a charming photo booth adorned with props that capture the very essence of your community.
By transforming your open house into an unforgettable and immersive experience, you're not just showcasing a property; you're offering a mesmerizing glimpse into the dream lifestyle that awaits them. Together, let's create an atmosphere where each prospect feels genuinely connected to your community, forging an emotional bond that goes beyond a mere house tour.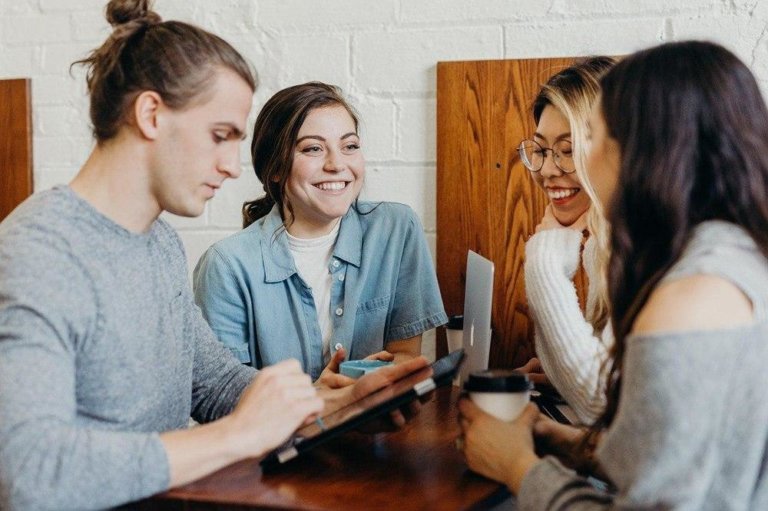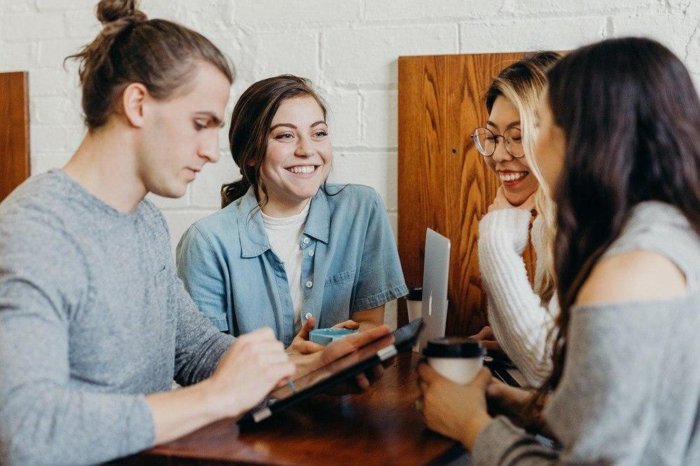 17. Host Q&A Sessions
A question and answer session can happen in a variety of ways. You may consider hosting one directly at your property, or efficiently online. Perhaps you will host it live on your social media, or write it out directly on your website in a FAQ style. Regardless of how you create it, it's important to give prospective residents a voice.
Allowing them to ask questions, will show them that you value their concerns and that you want to resolve any hesitations. It's important to get direct feedback from your community, so you can target your apartment marketing in the right way.
Why not explore the power of themed Q&A sessions, designed to cater to the specific interests of your valued audience? From 'Sustainability at Our Property' to 'Pet-Friendly Living,' these sessions add a personalized touch that resonates deeply with your community. To ensure a seamless experience, always have a skilled moderator in place, especially for live sessions, to steer the conversation gracefully and address challenging questions with finesse.
After each session, compile the most frequently asked questions and share them through a newsletter or a dedicated section on your website. This thoughtful gesture not only benefits those who couldn't attend but also reflects your dedication to transparent and open communication.
By making Q&A sessions a regular and engaging feature, you're not merely providing answers; you're actively connecting with your community, gaining invaluable insights into their needs, and positioning your property as one that genuinely values their voice. Together, let's foster a strong sense of belonging and trust within your community, where open communication serves as the foundation for a flourishing and vibrant living experience.

18. Provide A Hard To Resist Move-In Special
One thing that you can offer that will greatly push your prospective residents to move-in, is a move-in special. This special could be whatever your management team feels is best, but you will reap the benefits of one that is hard to resist.
Notice what specials are going on in your neighborhood, and create one that will uniquely promote your community. New residents are often looking for which multifamily community can give them the best deal, and you don't want to miss out on this opportunity.
As we delve into the world of move-in specials, let's remember that they go beyond tangible perks; they create lasting impressions. Let's curate experiences that align seamlessly with the lifestyle your property promises. How about an enticing 'Local Experience Package', where new residents receive vouchers to nearby cafes, theaters, or wellness centers, immersing them in the vibrant community around them? Alternatively, a thoughtful 'Home Starter Kit' featuring essential household items from local artisans can promote both a sense of belonging and convenience.
Consider incorporating limited-time offers that excite and delight new residents. Offer a 'Green Living Bonus' with potted plants and sustainable living guides, or present a 'Tech Upgrade' with cutting-edge smart home gadgets. To ensure your move-in specials remain relevant and appealing, regularly survey the market and gather feedback, enabling you to adjust your offerings based on trends and preferences.
By continually innovating and providing move-in specials that genuinely enhance the living experience, you're not merely attracting residents; you're making them feel valued and excited about their new home. Together, let's create move-in specials that leave a lasting impact, setting the stage for a rewarding and fulfilling journey within your community.

19. Offer Exclusive Tours
Although your apartment building may not be finished, you can still market exclusive tours that give prospective residents a first look into the future. An exclusive tour can be something that gives prospects a sneak peek into your continually developing community. It can be in person, or you can provide the convenience of doing it over something like Facetime.
You may include things like a gift basket, referral bonus information, or a grand opening flyer throughout your tour. Perhaps, you create unique themes, and stopping points along your tour to make it stand out. You will want to do anything that you can to make the prospective resident feel like they're getting an exclusive look into your community.
Elevate your tour experience by collaborating with local artists or musicians, infusing the journey with a touch of culture and vibrancy. In the realm of virtual tours, embrace the magic of augmented reality and 3D mapping to provide an interactive and captivating walkthrough. But let's not stop there; let's go beyond merely showcasing the spaces. Let's paint a vivid picture of the lifestyle and experiences that await each prospect.
Imagine setting up mock rooms that showcase potential interior designs, inviting them to envision themselves in their future home. Envision interactive screens where they can customize and personalize their living spaces, making the experience truly immersive. By curating tours that are not just informative but also memorable and deeply personalized, we're not merely showcasing a property; we're offering a delightful glimpse into a dream community and the aspirational lifestyle it offers.
Together, let's craft tours that evoke excitement and anticipation, leaving a lasting impression on every prospect and setting the stage for an enchanting living experience within your community.

20. Start A Referral Program
One of the best strategies for your apartment lease-up is going to be setting up a great referral program. As prospective residents sign their lease, they're naturally going to want to share it with their friends, and family. The fact that your property is new and untouched will encourage them to spread the word.
Develop a program that will reward each resident for their referral. Do all that you can to enable them to spread the word in a simple, and concise way. Share the referral program on your social media, and promote it as a very big deal.
Look beyond the conventional financial incentives and explore opportunities to enrich the lives of your community members. Picture this: a delightful 'Dine with a Neighbor' voucher, treating both the referrer and the referred to a memorable meal at a beloved local hotspot. Or envision a coveted 'Community Champion' badge that unlocks exclusive perks like priority bookings for community events or a special parking spot.
Let's ignite the power of storytelling by hosting monthly 'Share Your Story' sessions, where residents can share their heartfelt experiences, sparking genuine connections and inspiring more referrals. To make the referral process seamless, equip them with easy-to-share digital assets, such as beautifully designed e-cards or captivating video testimonials.
By infusing the referral program with rewarding experiences and fostering a sense of community pride, we're not merely seeking new residents; we're cultivating a close-knit, passionate community that wholeheartedly champions your property. Together, let's create a referral program that goes beyond transactional benefits, fostering a warm and inviting environment where every resident feels like an integral part of a thriving and cherished community.
21. Have A Grand Opening
When the time comes to officially open your doors to the public, host a large grand opening that lets everyone know that your community is one of a kind. Utilize your clubhouse, or a series of your apartments, and invite the entire neighborhood.
Promote your grand opening on your website, and throughout the community. Post about it on social media, and invite your residents who are about to move-in. Invite people to bring their friends, and have enticements that make people want to come. This is a great way to celebrate all of your hard work for your apartment lease-up.
How about transforming your grand opening into an enchanting journey through themed zones, each beautifully showcasing a unique aspect of your vibrant community? Step into the captivating 'History Corner,' where the story behind the property's conception unfolds, evoking a sense of nostalgia and charm. Venture into the 'Future Vision' section, offering an exciting glimpse into the upcoming features and amenities that await, igniting a spark of anticipation among attendees.
To add a local touch, let's collaborate with talented artists, musicians, or chefs who can infuse the event with the rich flavors of the neighborhood. Engage your guests with interactive workshops and sessions, encouraging them to contribute their ideas for future community events or art installations, fostering a sense of co-creation and shared vision.
And of course, let's make sure to capture the magical moments. Set up delightful photo booths and, if you wish, enlist a skilled videographer to create a captivating highlight reel. By transforming your grand opening into more than just an event, but a collective experience, you're not merely showcasing the property; you're weaving the fabric of belonging and community pride among your guests.
Together, let's create a grand opening that leaves an indelible mark in the hearts of attendees, forging an emotional connection that goes beyond bricks and mortar. Your property becomes more than just a place to live; it transforms into a cherished and cherished community where memories are made and dreams come to life.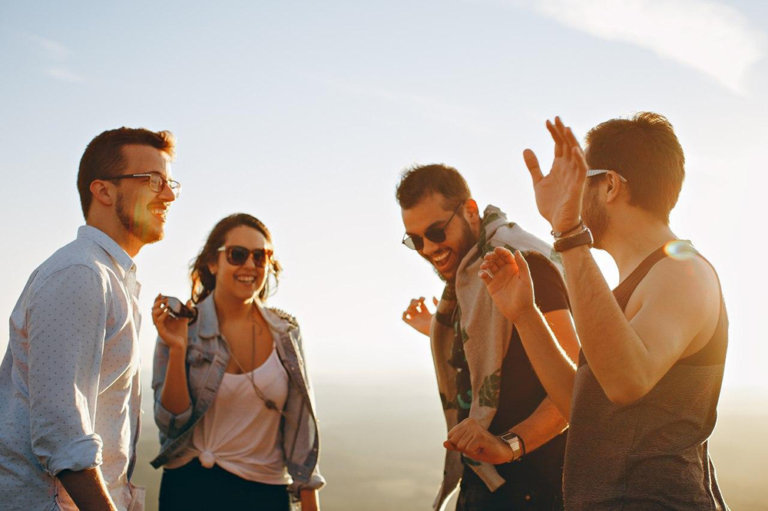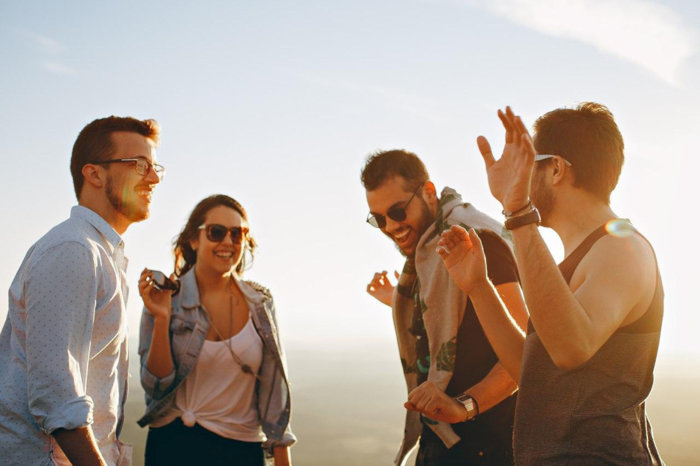 In order to market your apartment lease-up in the most effective way possible, you're going to have to use the ideas above. Remember, the most important goal is to give the prospective residents a full experience. In everything that you do, you should always keep the prospect in mind. You want each prospect to have their questions answered, and feel confident enough to move in your direction. Apartment marketing for lease-ups may be a tad bit more tricky, but in the end what prospect doesn't want a brand new apartment?
Proven Strategies from Industry Experts
Captivating Prospective Renters via Social Media: The realm of industry experts resounds with the resounding impact of social media in connecting with potential tenants. Social platforms such as Facebook, Instagram, and LinkedIn unveil an opportunity to flaunt apartment attributes, community gatherings, and exclusive deals. By meticulously crafting captivating content and actively engaging with followers, property managers can weave a tapestry of unity around their premises.
This dual-pronged approach not only beckons new lessees but also nurtures a sense of belonging among the current occupants. A comprehensive study conducted by Sprout Social reveals that a substantial 77% of real estate agents harness the prowess of social media to bolster their domain.
Personalized Journeys through the Virtual Landscape: Amidst the technological tapestry of our times, the advent of virtual tours emerges as a paradigm-shifting phenomenon. Pundits underscore that gifting potential tenants a bespoke virtual expedition can markedly elevate the leasing odyssey.
This virtual voyage empowers prospects to peruse the property at their leisure, forging an affinity even before setting foot on the tangible ground. A revelatory report by Inman unfolds a staggering surge of 408% in virtual tours within a single week during the pandemic's throes, mirroring the burgeoning significance of this tool in the realm of apartment marketing.
Frequently Asked Lease-Up Questions
What is an apartment lease-up?
An apartment lease-up is a property that is not finished but is scheduled to be completed at a certain time. It implies that even though the facility isn't complete, prospective residents can still sign a lease.
Is a lease-up property more difficult to market?
There can be many advantages, and disadvantages to marketing a lease-up property as opposed to a property that is finished. An apartment lease-up requires extensive virtual tours, and 3D renderings to accurately show what it will be like finished. It can be a disadvantage to not be able to schedule a full tour. However modern technology can essentially create the same experience for a prospective resident.
What is the best way to market a lease-up multifamily community?
As this article demonstrates, there are a variety of ways to market a lease-up property. The most important strategy is to provide prospective residents with a "full experience". This means building their confidence enough to move forward with a property that is not finished. A prospective full experience can be accomplished by virtual tours, 3D renderings, and modern floor plans.


Let's delve into the captivating world of apartment lease-up marketing with these five compelling facts and statistics:

Rental Market Size: The United States boasts approximately 44 million renter households as of 2021, with a substantial 36% of them residing in apartments. This vast pool of renters signifies an immense opportunity for apartment lease-up marketing.

Rental Market Growth: Brace yourself for the rise of multifamily rent, projected to reach an impressive 2.5% by 2023 in the U.S. This forecast underlines the escalating demand for rental properties, including those charming apartments.

Vacancy Rates: As we journey into Q2 2023, we encounter an apartment vacancy rate of 6.8% in the U.S. This statistic serves as a clarion call for effective lease-up marketing strategies, eager to embrace those vacant spaces with thriving life.

Resident Demographics: A fascinating revelation awaits as we discover that single women reside in 5.4 million of apartment households. A noteworthy demographic, beckoning lease-up marketing campaigns to craft engaging tales that resonate with their hearts and aspirations.

Renter Household Forecast: Peering through the lens of the future, we uncover a compelling vision. By the year 2030, the number of renter households in the U.S. is anticipated to rise to a staggering 48.6 million. An unmistakable sign of the ever-growing market for apartment rentals, igniting the spark of opportunity for savvy marketers.



Five Apartment Lease-Up Marketing Mistakes To Avoid
Embracing Local Partnerships:
While the allure of grand endeavors is strong, sometimes the enchantment resides right in your neighborhood. Collaborating with local businesses can weave a tapestry of mutual benefits and foster a sense of community. Yet, this golden opportunity often eludes many, fixated on the notion that global partnerships hold the key.
Prioritizing Follow-ups:
You've hooked a lead, fantastic! But what comes after? The misstep of neglecting prompt and effective follow-ups is akin to letting a prized catch slip away.
Staying Agile with Trends:
In the ever-changing digital realm, if you remain tethered to the past, you risk being left behind. It's not merely about existing online; it's about flourishing on the right platforms, at the opportune moments.
Listening to Feedback:
Your residents can be your most insightful critics. They breathe life into the experience you offer. Dismissing their feedback or failing to act upon it can be a serious blunder. Remember, word of mouth can be a maker or breaker of your reputation.
Balancing Expectations:
Aiming for the stars is commendable, but setting unrealistic goals may deflate your team and lead to disillusionment. Striking the right equilibrium between ambition and reality is crucial.
Categorised in: Apartment Marketing, For Property Managers, Market Apartments Services
This post was written by Isabella Housel
Isabella Housel is a passionate and versatile professional writer with a deep love for words and a commitment to crafting compelling content that engages, informs, and inspires. With many years of experience in the industry, she has honed her skills across various genres, from creative storytelling to informative articles and technical documentation.