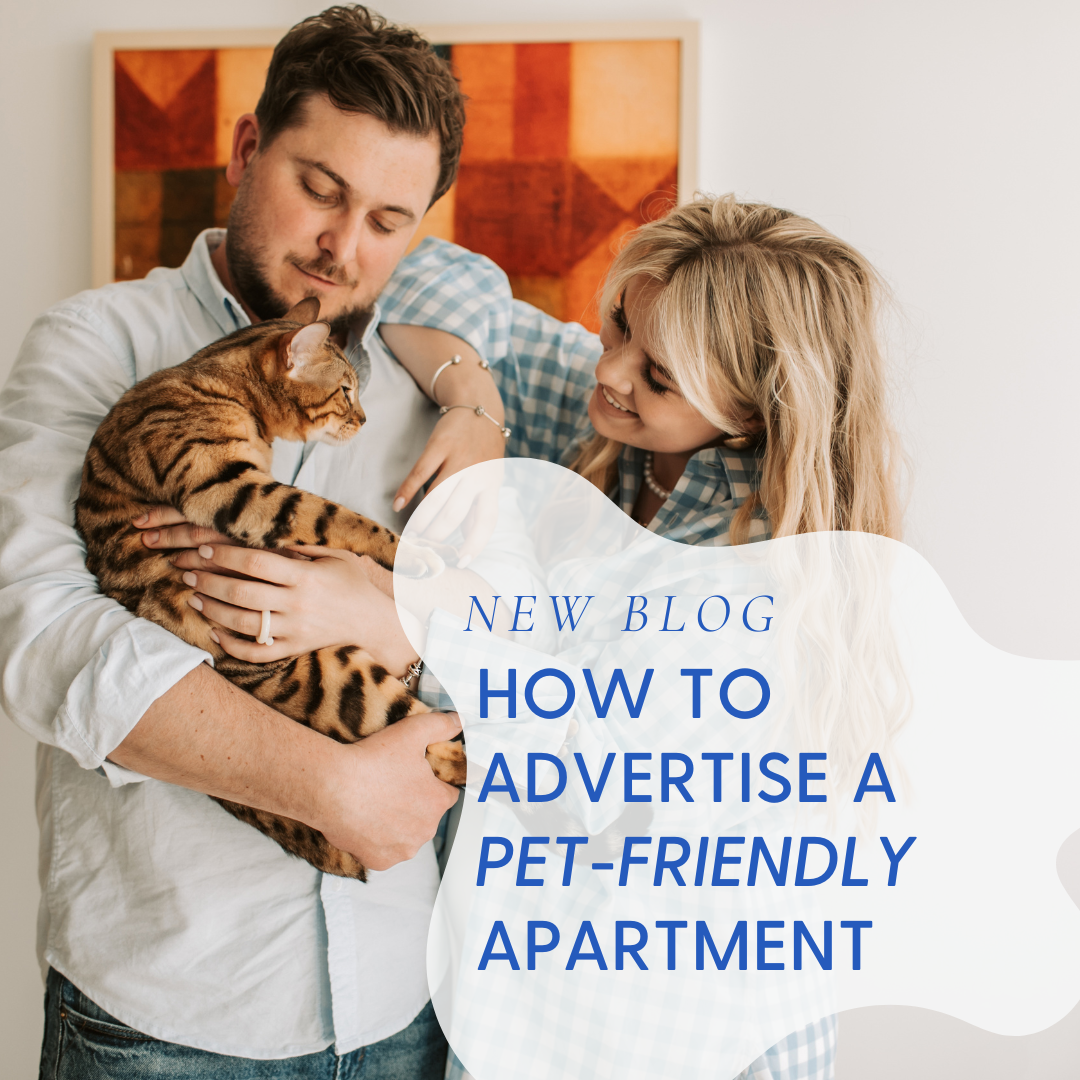 February 22, 2023 8:00 am
1 Comment
Last Modified: July 12, 2023 7:25 pm
Reading Time:
8
minutes
Learn how to advertise a pet-friendly apartment! Everyone's furry friend is often their most important consideration when searching for where to live. Your future residents may even put the happiness of their pets in front of their own. Learn how to advertise a pet-friendly apartment! Discover the reasons why people are searching for pet-friendly apartments:

Companionship: Pets are often considered part of the family, and people want to live with their furry friends for partnership and emotional support.
Convenience: Living in a pet-friendly apartment means not having to make alternate living arrangements for pets or find a pet sitter.
Cost: Owning a pet can often be associated with low costs up-front but long-term happiness. When it comes to the pet people love, they will often cover many additional rental costs.
Health benefits: Research shows pet ownership can positively impact mental health and reduce stress.
Lifestyle: For pet owners who enjoy outdoor activities or exercise, living in a pet-friendly apartment can provide easy access to parks or walking trails.
The right pet-friendly apartment allows people to enjoy the benefits of pet ownership while maintaining a living space that fits their lifestyle. Since many of your future renters are putting their pets at the top of their list, you must also do it. Learn how to advertise a pet-friendly apartment to get more renters!

Advertising Pet-Friendly Apartments
To attract more renters, you must cater a lot of your apartment marketing to pet owners! You can grow your property and attract the right audience with specific strategies. Here are some ways to advertise a pet-friendly apartment:

Mention "pet-friendly" in your listing title and description.
Include photos of the apartment's pet amenities, such as a dog park or grooming station.
Highlight nearby pet-friendly attractions, like parks or trails.
Promote the apartment on social media groups or websites that focus on pet own focusing-friendly living.
Offer incentives for pet owners, such as reduced pet fees or a welcome package for pets.
Provide testimonials or reviews from current pet-owning tenants to showcase a positive experience.
Ensure your pet policy is clear and easy to find on your website or listing. You may have a tenant looking for their first apartment who doesn't know what to look for or where to find that information. Make it easy to draw those pet-loving renters to your property.
Consider making your pet-friendly apartments the forefront of your website and apartment social media. Pets have a way of making all of your content better and brighter!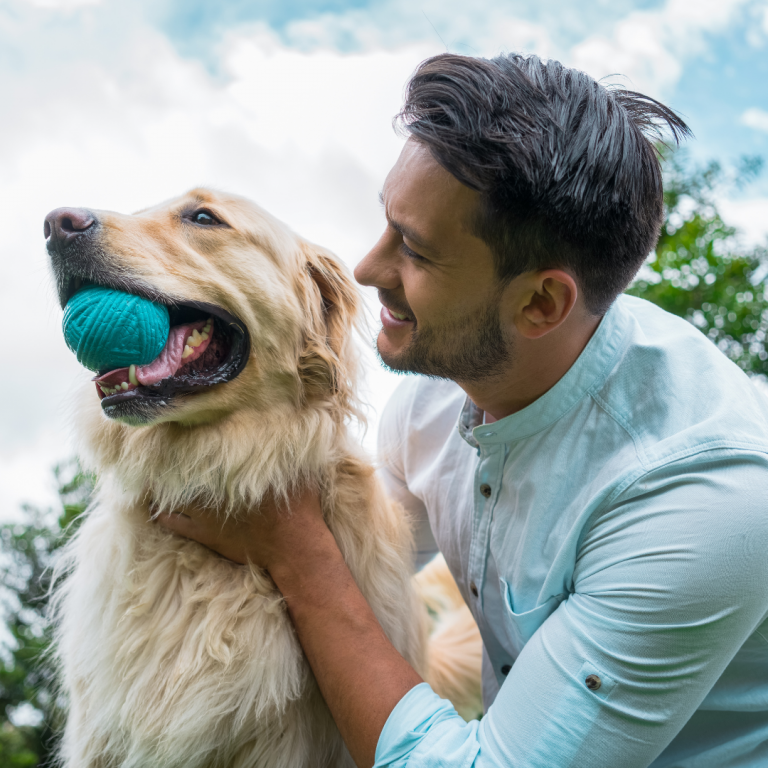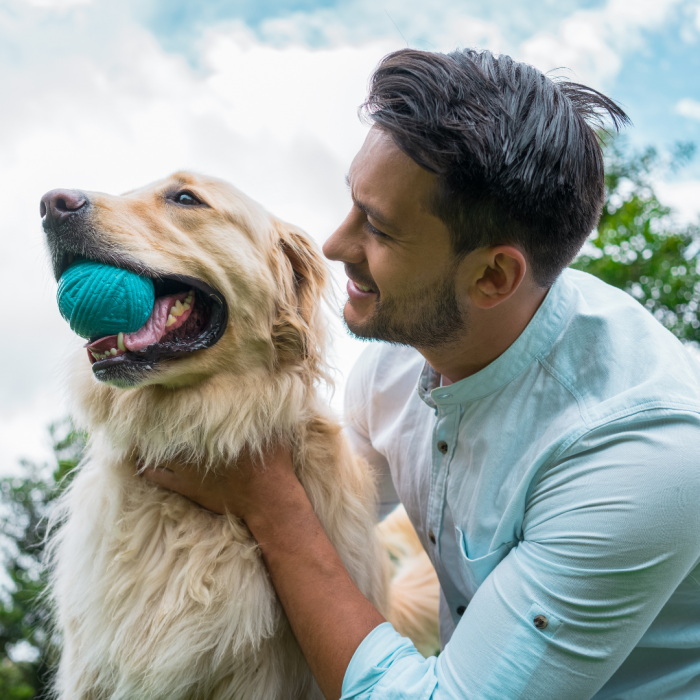 How To Make Apartments Dog Friendly

Now that you've advertised that your apartments are pet-friendly, it's time to implement that atmosphere. The more you cater your property to your resident's pets, the more happiness they will have. Put your property pets first and use the ideas below to create more dog-friendly apartments in your community:

Provide outdoor space: Create outdoor areas for dogs to exercise and play, such as a dog park or fenced-in area.
Install the right flooring: Advertise easy-to-clean floorings, such as tile, hardwood, or vinyl. This can make cleaning up accidents easier and prevent carpets damage. Selecting the right flooring and carpets can save you money and unwarranted budget expenses.
Offer dog amenities: Provide dog beds, toys, and treats to make dogs feel welcome. Consider how you can elevate your property to please more dogs.
Develop a clear pet policy: Develop a clear and reasonable pet policy that outlines rules and expectations for dog owners, including rules for barking, leash usage, and waste disposal.
Hire a professional cleaning service: Find cleaners specializing in pet-friendly apartments to maintain a clean and hygienic environment.
Resources for pet owners: Consider and advertise your proximity to local pet stores, dog parks, and dog-friendly restaurants to help new residents adjust to the area.
Making an apartment dog-friendly involves creating a welcoming and safe environment for pets and their owners.

How To Make Apartments Cat Friendly
Making your property cat-friendly can attract more renters who are cat owners and can help retain current residents who are considering getting a cat. Embrace all cat lovers by following the steps below!
Allow cats: The first step to making your property cat-friendly is to allow cats in the building. Consider changing your pet policy to allow cats and communicate the new policy to residents.
Designate cat-friendly apartments: Consider designating specific apartments as cat-friendly, such as those on the lower floors, those with outdoor access or balconies, or those with hardwood or vinyl floors instead of carpet.
Provide scratching posts: Provide scratching posts in common areas and in each apartment to encourage cats to scratch and reduce damage to furniture.
Offer litter box solutions: Provide litter box solutions, such as a designated area in each apartment, communal litter box stations in common areas, or a waste disposal service for residents.
Provide designated play areas: Designate play areas for cats in common areas, such as a playroom or a fenced outdoor area with toys.
Use pet-friendly cleaning products: Use non-toxic and pet-friendly cleaning products to clean common areas and apartments.
Offer pet services: Consider pet services, such as dog walking or cat-sitting services, grooming services, or on-site veterinary care.
Allow cats in amenities: Consider allowing cats in amenities such as outdoor spaces, community rooms, or gyms. Ensure communication of the new policy to residents and provide guidelines for responsible pet ownership in these areas.
Many cat or pet owners highly value the importance of comfort for their furry friends. If you offer that, you can have highly sought-after living spaces. By implementing these measures, you can make your property marketing more attractive to cat owners and create a more welcoming and comfortable environment for cats and their owners.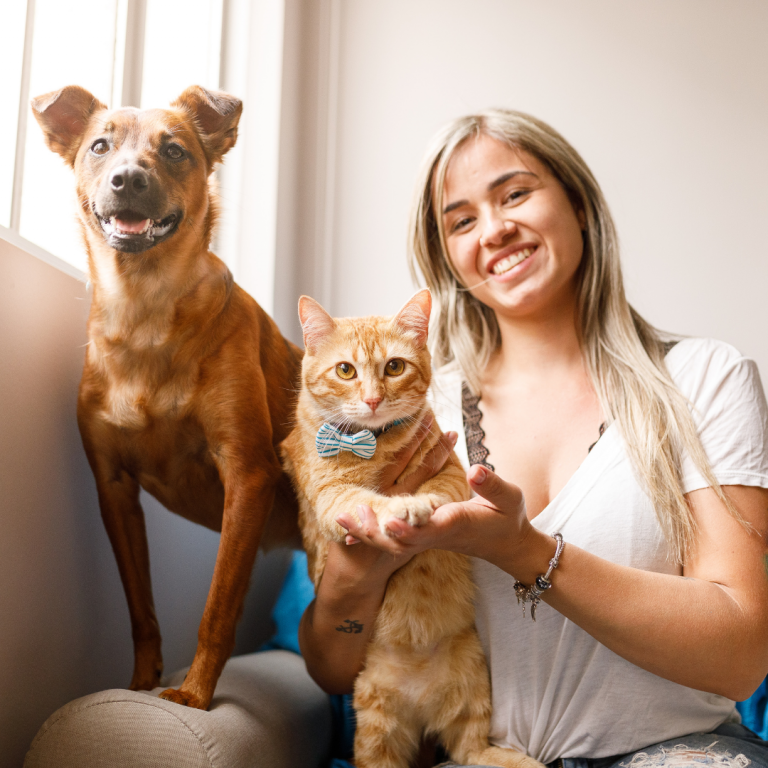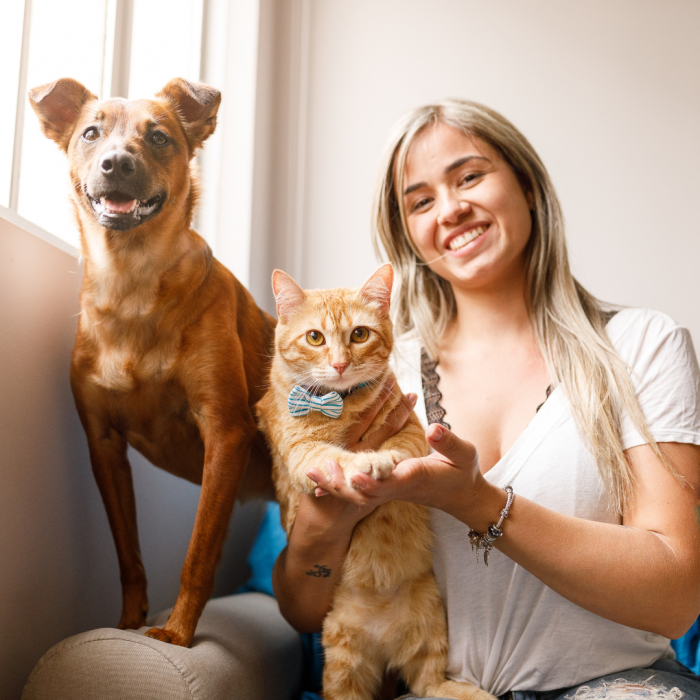 What Pet Amenities Should You Add?
As a leasing team, providing pet apartment amenities can greatly attract and retain more residents, especially those with cats or dogs. Additional pet amenities can make or break a potential renter's decision to lease. Here are some ideas for pet amenities to add to your apartment building:
Pet grooming stations: Provide a dedicated space for residents to groom their pets, with a bathtub or shower, towels, and pet grooming tools. Your residents will love the added convenience!
Dog walking services: Offer dog walking services for residents who cannot walk their dogs during the day.
Pet waste stations: Install pet waste stations throughout the property, making it easy for residents to dispose of their pet's waste.
On-site pet store: Partner with a local pet store to provide on-site property resources and pet goodies.
Indoor pet play area: Designate an indoor play area for pets to exercise and play, especially during inclement weather.
Outdoor pet play area: Create an outdoor play area for pets with agility equipment and toys.
Pet-friendly outdoor space: Designate a pet-friendly outdoor space for residents and their pets such as a rooftop deck or a courtyard with pet-friendly landscaping different from a play area.
Pet events: Host pet-friendly activities, such as a pet costume contest, a dog-friendly happy hour, or a pet adoption day. Consider partnering with a local pet shelter to give back to your community!
By offering these pet amenities, you can create a more welcoming and pet-friendly environment for your residents and their furry friends, leading to increased occupancy and resident satisfaction.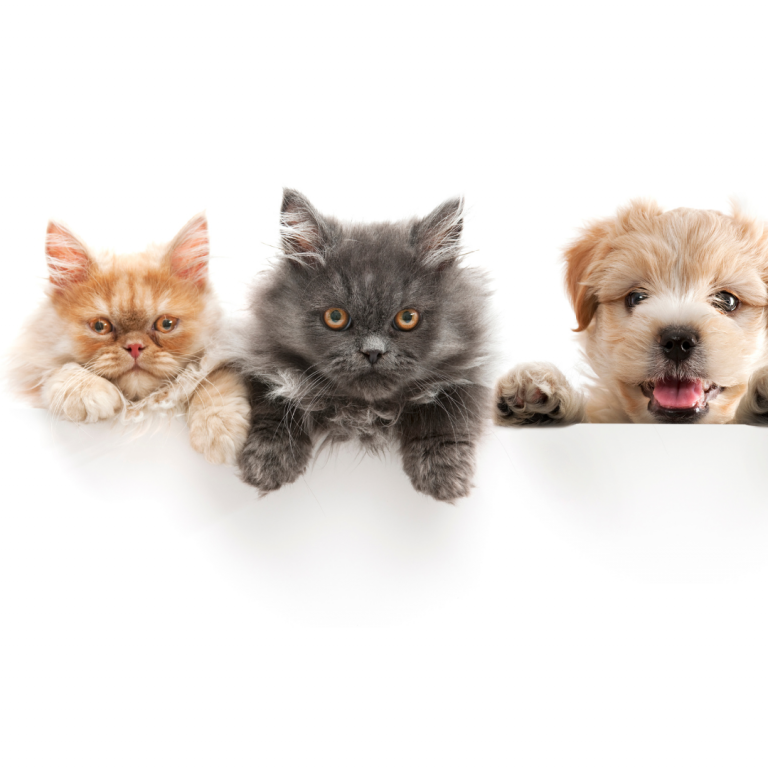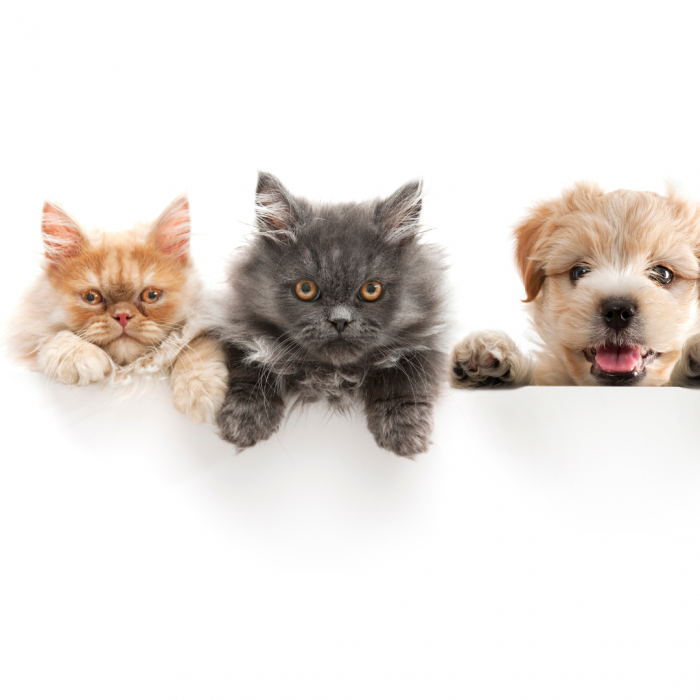 Should Your Website Have A Page About Pets
A page on your property's website dedicated to pets is a great idea. Many pet owners will be looking for a pet-friendly apartment, and having a page dedicated to pets can help attract these potential residents. It can also showcase what sets your community apart for future pet residents. Learn the reasons why having a pet page on your website is essential:
Attracts pet owners: A pet page can help attract potential residents who have pets, especially cats or dogs. These potential residents may be more likely to choose your apartment over others if they know more details about how it is pet-friendly.
Provides information: A pet page can provide information on your pet policy, any pet-related amenities you offer, and any restrictions or rules for pet owners.
Builds trust with residents: A pet page can help build trust with current and potential residents by showing that you care about their pets and have taken steps to create a pet-friendly environment.
Improves SEO: Having a pet page on your website can improve your property search engine optimization (SEO) by targeting pet-related keywords and phrases. This can help your website rank higher in search engine results when potential residents search for pet-friendly apartments in your area. Using SEO for leasing is really effective and with so many people searching for pet-friendly apartments, you want to stand out in search results. Target the right keywords and be the first thing potential tenants see when they start their search on Google.
When creating a pet page for your website, including information on your pet policy, any pet-related amenities you offer, any pet-related fees, and any restrictions or rules for pet owners. You can also include photos of your property's pet amenities and any pet events you host. By creating a pet page on your website, you can attract more potential residents who are pet owners and provide valuable information to current and potential residents.
What To Avoid When Marketing Pet-Friendly Apartments
When marketing pet-friendly apartments, it's essential to avoid certain things that could potentially turn off potential renters who are pet owners. Here are a few things to avoid when marketing pet-friendly apartments:
Misleading information: Avoid providing misleading information about your pet policy or amenities. Be clear and transparent about your policies, fees, and any restrictions.
Discrimination: Avoid any type of discrimination against certain breeds or sizes of pets. Discriminatory policies can turn off potential renters who have those types of pets.
Lack of information: Avoid a lack of information about your pet policy and pet amenities. Be sure to include information about pet fees, any pet-related amenities you offer, and any restrictions.
Unresponsive communication: Avoid unresponsive communication with potential renters who have pets. Respond promptly to their questions and concerns about your pet policies and amenities.
Limited or no pet amenities: Avoid having limited or no pet amenities. Pet amenities can be a significant selling point for pet owners looking for an apartment that caters to their furry friends.
Not being transparent about pet-related fees: Avoid not being transparent about pet-related fees, such as pet deposits and rent. Being upfront about these fees can help renters plan their budgets accordingly.
By avoiding these things, you can create a more positive image for your pet-friendly apartments and attract more potential renters who are pet owners.

How To Make Your Resident's Pets Happy

Once your new pet residents are settled in your community, you can consider how to make them happy. A happy pet often leads to a happy resident, and that can result in greater resident retention. Learn and brainstorm how you can improve your residents and pets' happiness!
Create pet-friendly amenities: Plan to include pet-friendly features such as dog parks, pet grooming stations, and dog-walking services to help keep pets happy and healthy.
Keep common areas clean: Ensure that common areas are kept clean and free of debris, which can harm pets. Regular cleaning can help prevent accidents and promote a healthy environment.
Communicate with residents about their furry friends: Regularly talking about their pets can help identify any issues or concerns affecting their happiness. It may also let you know of further issues in your community. By being open and responsive, you can help address these issues and make necessary changes to improve the quality of life for pets.
Host more pet events: Hosting pet-related events such as dog parties or pet adoption events can create a sense of community among pet owners and their pets. Pet events can also help residents and their pets socialize with each other, promoting a happier and more welcoming community.
Provide toys and treats: Providing pet toys and treats in common areas like a clubhouse can be a great way to keep pets happy and occupied. These small actions for pets can separate your community from the rest.
It's important to take the time to create a pet-frieIt's environment that benefits both pets and their owners. These pet ideas can help improve the quality of life for residents and their pets, leading to happier and more satisfied renters.
Overall, prospective pet owner residents take their pet's comfort, and living needs very seriously. It is essential to be clear on what is being offered to these potential residents. Pet owners can be high-retention residents if you're able to fill those general needs of their pets by giving them proper amenities, offering transparent policies, and making their pets feel at home.
Learn the best ways to market pet-friendly apartments!
Categorised in: Apartment Marketing
This post was written by Isabella Housel
Isabella Housel is a passionate and versatile professional writer with a deep love for words and a commitment to crafting compelling content that engages, informs, and inspires. With many years of experience in the industry, she has honed her skills across various genres, from creative storytelling to informative articles and technical documentation.