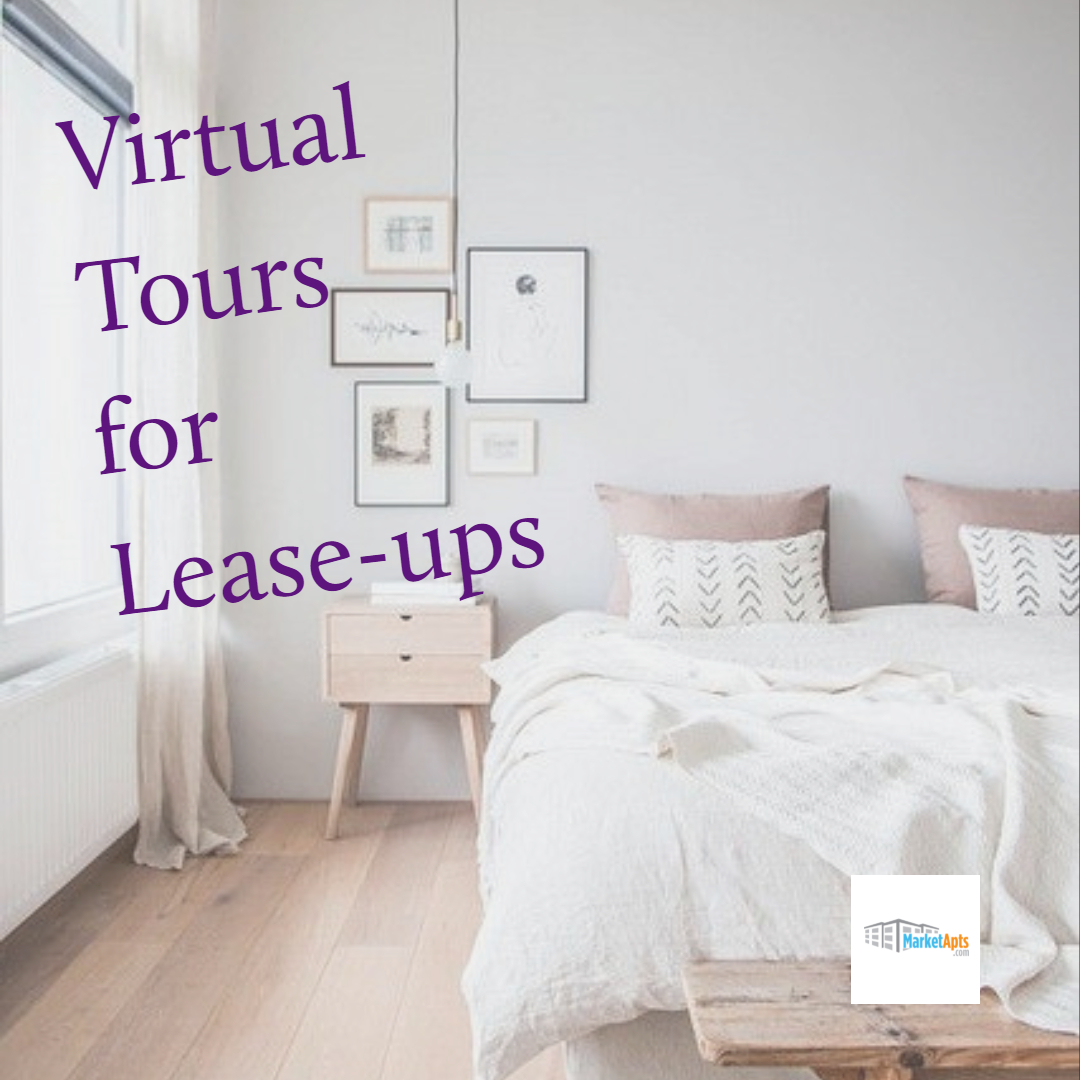 July 2, 2018 11:21 am
Leave your thoughts
Last Modified: August 4, 2023 8:17 am
Reading Time:
7
minutes
We all know how great 3D tours are, and we all know how much our team here at Market Apartments LOVES 3D tours. Why? Because they're effective! They not only boost leads but also keep users on your page longer, enhancing conversions by up to 80%!
But what if your building is still a work in progress? Can you still offer an engaging virtual tour? Absolutely! In this detailed guide, we'll discuss how you can craft an enticing 3D tour even before your building is complete, and we'll delve into why providing virtual tours during the construction phase is a game-changer for lease-ups.
Engage Potential Residents During Construction
We've talked a lot about 3D virtual tours, but what if your building is still under construction and you don't have a ready unit yet? The period before your building is complete is a golden opportunity to secure leases. Waiting for plumbing and electricity to be installed is not an option when you want to maximize occupancy rates.
However, you can't exactly give a tour of the construction site with all its raw elements! But thanks to new technology, you don't have to wait for your building crew, you can offer your potential residents a virtual tour so they can see what the space will be; not what it is at the moment.
The saying goes: dress for the job you want, not the job you have. Well, we say: showcase what the space will evolve into, not its current construction phase!
Understanding Apartment Lease-Up Marketing
A lease-up property is one that is still under construction, and apartment lease-up marketing encompasses all the marketing strategies you can use to promote and lease your newly constructed or renovated apartment building. With lease-up marketing, we want to generate interest, attract prospective tenants, and sign leases for the available apartments during the lease-up phase.
During a lease-up, the objective is to fill your building's units as quickly as possible to maximize your occupancy rates and start generating revenue. Lease-up marketing is crucial because your new building won't have an established reputation or any existing residents that might bring you referrals.
There are a lot of strategies you could use to market your lease-up, but we want to discuss why a virtual tour is so effective, even (and perhaps especially) when your property is still under construction.
Why Offer Virtual Tours Before the Building is Finished?
Generate Early Interest: By offering virtual tours before the building is completed, you can generate excitement and build anticipation among potential residents. People are often eager to get a glimpse of what the finished product will look like, and providing them with a virtual tour allows them to visualize themselves in the space and envision their future home.
Pre-Lease Units: Virtual tours give you a powerful tool for pre-leasing units. Interested individuals can explore the floor plans, amenities, and overall ambiance of the building, even before it's fully constructed. This early engagement allows you to secure leases in advance, increasing your occupancy rates and reducing the time it takes to fill vacancies.
Competitive Edge: In a competitive rental market, offering virtual tours before the building is finished sets you apart from other properties. It demonstrates your commitment to innovation and providing an exceptional leasing experience. Prospective residents will appreciate the convenience of being able to explore the property from anywhere, at any time, giving you an edge in attracting and converting leads.
Creating an Apartment Virtual Tour Before It's Built
The idea of offering a new apartment lease-up tour before a building is built is intriguing. In general, a lease-up tour can be a smart strategy to spark interest and pre-lease units before a building is built. By utilizing virtual tours, digital marketing, and incentives, you can design a successful pre-leasing campaign that will position your building for success.
You might be thinking, "But don't I need a functional unit to create a virtual tour?" The good news is that you don't! We've been using a comprehensive 3-step process that turns photos of your new construction into an immersive 3D virtual tour. Let's dive into the details:
Step One: Create a cubemap
First, you need a cubemap of your apartment. A cubemap is a set of six individual images that capture the entire environment from different angles. These images cover all directions: front, back, left, right, top, and bottom. If you're unsure about what a cubemap is or you don't have one for your building, reach out to your multi-unit apartment marketing firm! Chances are, your architect has one for you or can easily create one!
As an example, we took a cubemap from the recent Pyeong Chang Olympics: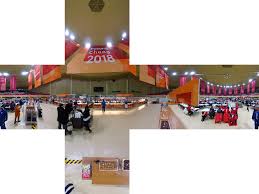 Step 2: Turn Cubemap into an Equirectangular Image
Now, we'll take the cubemap and convert it into an equirectangular image. An equirectangular image is a 2D representation of the entire 3D environment captured in the cubemap. It's a flat, rectangular image that contains a distorted panoramic view of the space. While this term may sound complicated, don't worry—this is where our expertise comes in. That's why you hire an apartment marketing agency anyway!
Our programmers took this cubemap and turned it into the very strange-looking, aptly named "equirectangular" image. Don't worry, no one will see this image!
Step 3: Enjoy your new virtual tour for your lease-up!
With the transformed equirectangular image, you're ready to create your virtual tour. Utilizing specialized software and tools, the equirectangular image is mapped onto a 3D model of your apartment space. This process creates a fully interactive and immersive virtual tour that potential residents can explore on your website. They can navigate through rooms, zoom in on details, and get a realistic feel for the future apartment. It's like having an open house experience, even before the building is completed!
Yep. It's pretty magic. Check out the finished product below!
Enhancing Your Virtual Tour
It's time to think creatively to enhance your 3D tour. You don't want a standard virtual tour of your residence that makes potential tenants lose interest. You want to engage them, capture their attention, and create an unforgettable experience. But how exactly do you achieve this? We have plenty of strategies to help you impress your audience!
Increasing interactivity is a proven method of making your virtual tour interesting. It's important to engage viewers' attention in a way that sparks their curiosity and encourages exploration. Consider adding clickable hotspots or icons to the tour to encourage visitors to learn more about specific features, amenities, or room details. Making it interactive helps motivate your viewers to stay actively involved in the tour.
To highlight the apartment's incredible amenities, elegant finishes, or stunning design elements, you need to go beyond the ordinary. Show off what makes it unique! Get creative with visual cues that catch the eye, text overlays that beckon viewers to discover more, and handy pop-up info boxes that reveal hidden secrets. By emphasizing what sets your property apart from the rest, you'll have viewers eager to know more.
To elevate the engagement level, consider adding a friendly voiceover. Imagine a warm and knowledgeable narrator guiding viewers through the tour, providing insights about each room, and pointing out the coolest features. It's like having a personal guide accompany you on the virtual journey. This narration adds depth to the experience, ensuring viewers stay engaged and truly immerse themselves in the virtual tour.
Navigation plays a crucial role too. We're not just taking viewers from point A to point B. We're giving them the freedom to roam, explore, and curate their own adventure. Imagine offering viewers an interactive floor plan that allows them toexplore different areas of the apartment with a simple click. It's like having a virtual map at their fingertips, granting them the freedom to navigate and delve into the spaces that catch their interest. This interactive floor plan adds a personalized touch to the virtual tour and enhances their overall enjoyment.
By harnessing the power of interactivity, highlighting the apartment's unique allure, adding a captivating voiceover, and providing seamless navigation with an interactive floor plan, you'll weave an enchanting experience that leaves potential tenants spellbound. So go ahead, create a virtual tour tailored to the tastes of your target audience. With this captivating experience, you'll captivate viewers and ignite their desire to make your apartment their new home. Get ready to witness the magic unfold during your pre-leasing period!
Post Your Property Tours to Social Media!
The best part of having a virtual tour is how shareable it is! People want to see your apartments. They want to get an idea of the space and decide if it will be the best fit for them. This gives you a chance to get the word out about property features, creating a virtual reality with video and images that can highlight the space. Potential tenants will be able to see themselves in your community and imagine their furniture, family, and lifestyle in the apartment. Since video tours like this let you give people a clear glimpse into what your apartments will be like when they are finished, you can start generating interest and signing leases ahead of time!
Don't let the construction phase of your building hinder your leasing efforts. Embrace the power of 3D tours to engage potential residents and showcase the future of your apartments for rent. By leveraging technology and implementing a strategic pre-leasing campaign, you can generate excitement, secure leases in advance, and set your building up for success. Offering virtual tours before the building is finished provides a competitive edge and allows potential residents to envision themselves in their future homes. So, why wait? Start creating your 3D tour today and unlock the leasing potential of your upcoming lease-up!
Remember, at Market Apartments, we're here to assist you every step of the way. Contact us to learn more about how we can help you create captivating 3D tours for your lease-up, get a head start on your lease-up marketing, and optimize your pre-leasing campaign for success.
Categorised in: Apartment Marketing, For Property Managers
This post was written by Chandra Lloyd
Chandra Lloyd is a writer for Market Apts with a focus on SEO copywriting and digital marketing for multifamily housing.