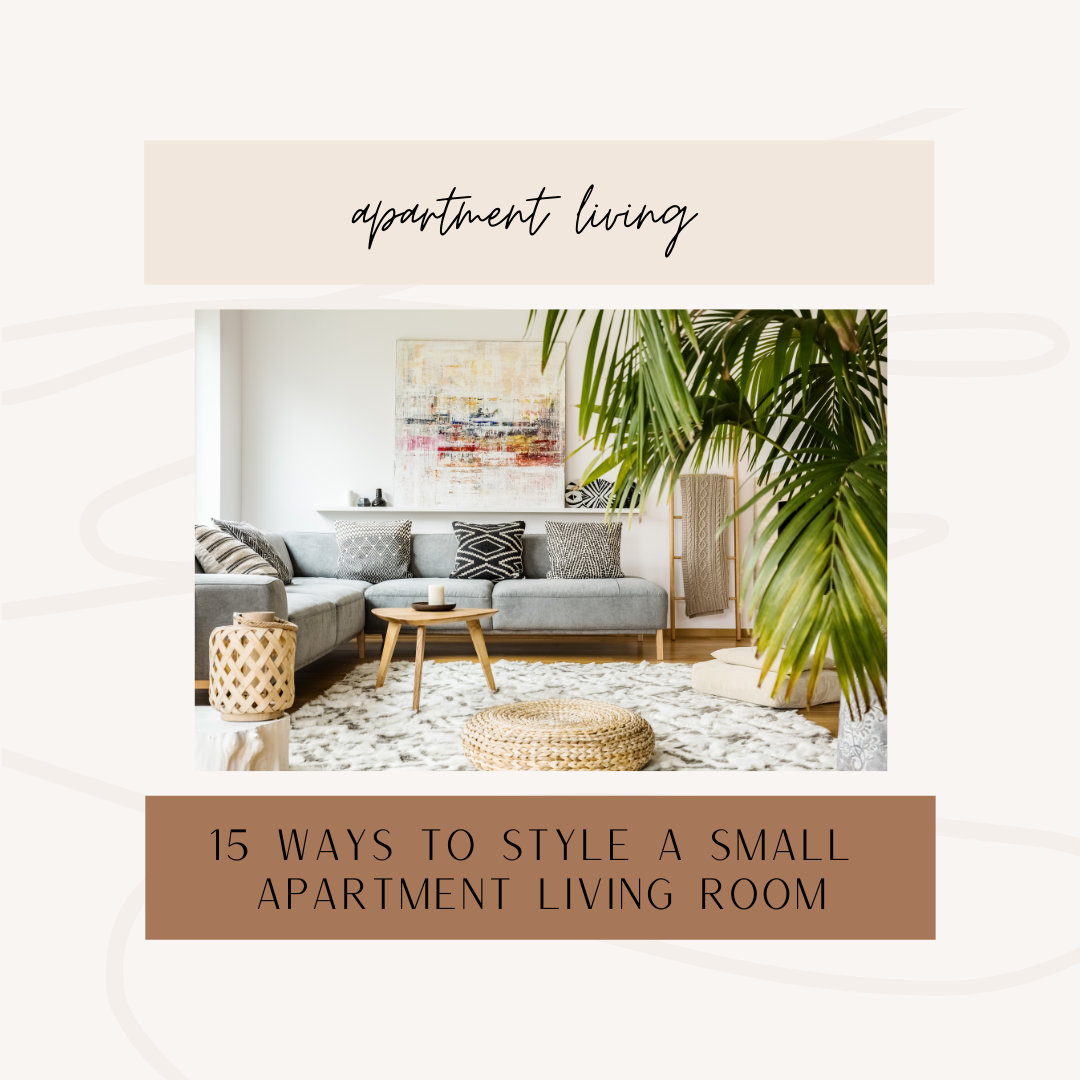 February 16, 2021 5:17 pm
Leave your thoughts
Last Modified: August 12, 2022 7:05 pm
Reading Time:
6
minutes
Learning how to style a small apartment is no easy task and can often require a lot of creativity. Not to mention, most apartment spaces have limitations to what can and cannot be done in terms of decorating the walls. If you're looking for your apartment to feel more like home, there are simple things that you can do to make your space appear different. Most living room hacks are inexpensive and only take a few selective purchases.
1 – Work With Textiles

A secret to making a small space appear bigger is working with a variety of textiles. Textiles are nearly anything that is made of natural or synthetic fibers. Using a variety of materials will eliminate everything looking the same. Everything from rugs to bedding and pillows, to even tablecloths, can change the entire look and feel of your apartment.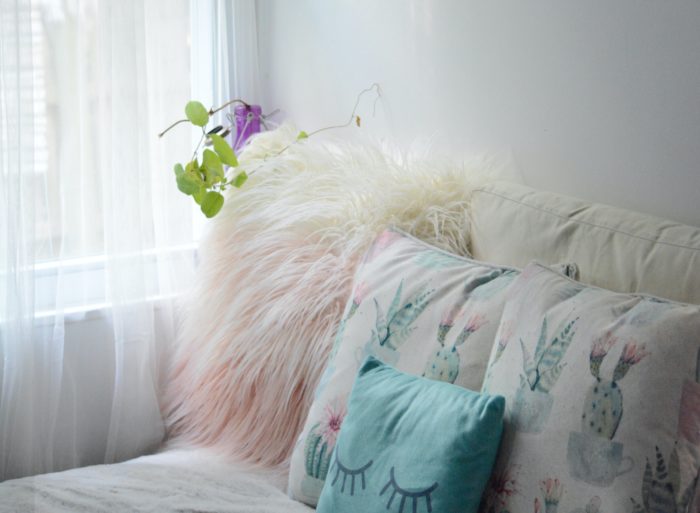 2 – Add Pops of Color
Our brains are powerful, and they can connect different colors to different moods. One helpful hint for decorating your living room is to add pops of color. Your color choices may range from very bright tones to simple shades. However, adding a variety of colors can help your space feel more like your own. Switching up the colors in your place can give it a unique flair that only you can bring.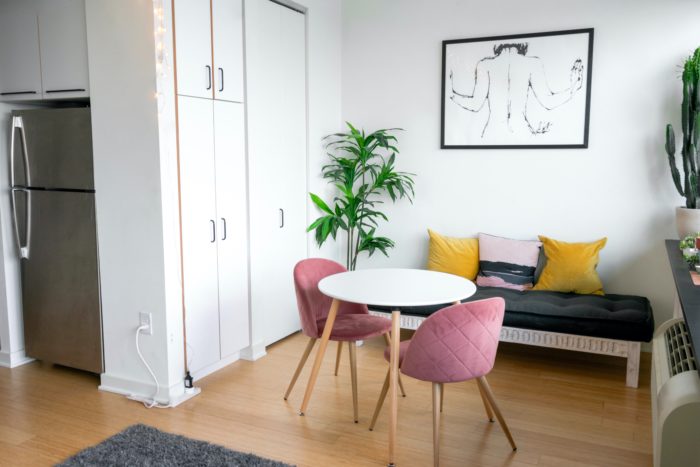 3 – Create Dimension In Your Space

Strive to use a variety of shapes and sizes when it comes to decorating your apartment. If everything has the same look, it will make your space seem smaller and different dimensions will create unique sizing. You can generate size in your apartment by utilizing a variety of furniture pieces. Mixing and matching will allow for more visuals, which will make your space appear bigger!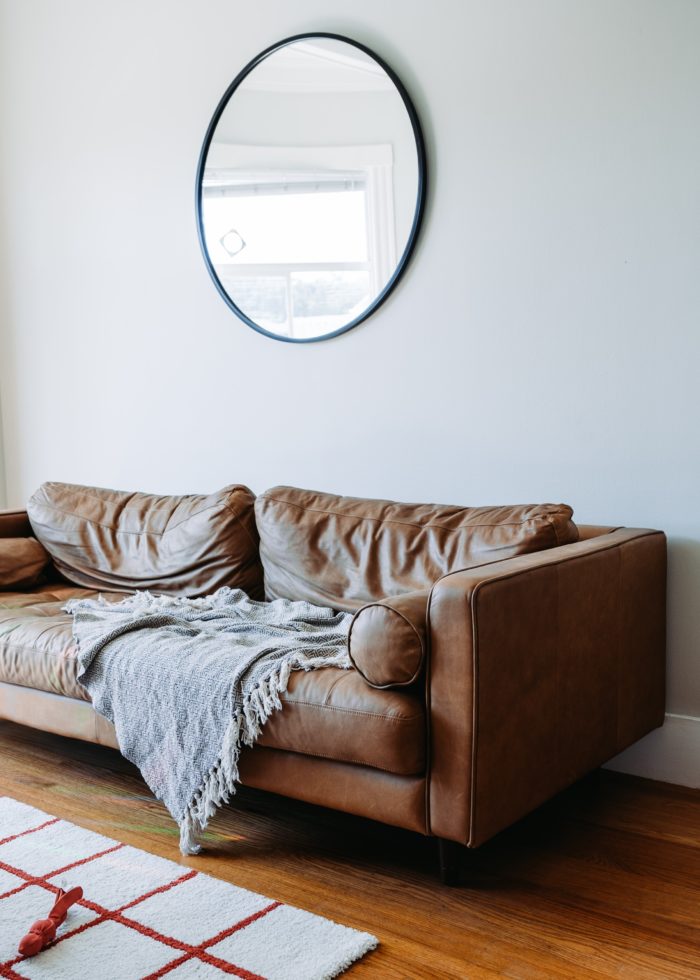 4 – Aim To Be Cozy

Everyone's definition of what is "cozy" is different and unique to their situation. Some people might like dim lighting, while others crave a wide-open space. Placing your personal touches on your apartment to make you feel good will help you always look forward to coming home. Start to style your small apartment with the mood you want to obtain in mind, and take an inventory of what makes you feel good.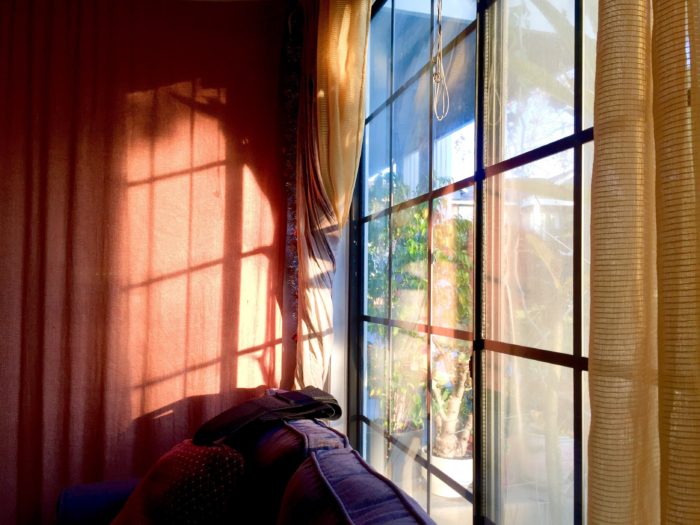 5 – Think Vertical

Most apartments have short ceilings and don't allow for a lot of height. A mindset shift that can help create more visual space is to think vertical with your decorations. When thinking vertical, you will want to implement things like mirrors and shelves. Thinking vertical with your decorations could also mean that you skip out on any piece of furniture that is super wide and go for one that is taller instead.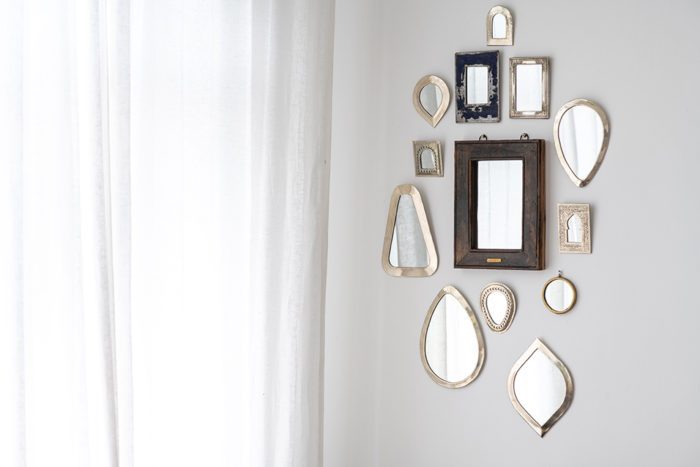 6 – Don't Be Afraid To Keep Adding

More stuff doesn't always mean clutter. Sometimes to avoid a mess, many people will choose to go the minimalistic route. While having less may make you feel less cluttered, it can also make your space seem less personalized. Don't be afraid to style a small apartment by adding various pieces that will turn your area into something entirely your own.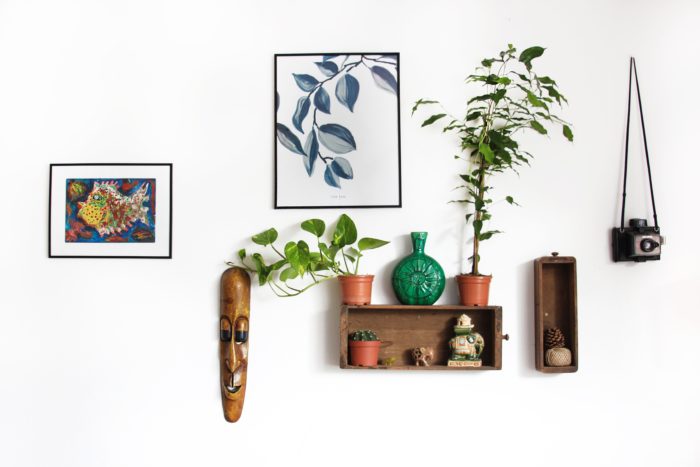 7 – Combine Different Textures

Stop using the same type of decoration over and over! Get adventurous by combining different textures. A lot of the fun of decorating is putting together things that wouldn't usually go together. Don't be afraid to start pairing various textures together when considering how to decorate your apartment.
8 – Keep Things In Line

Linearly designing your apartment is the perfect strategy to expand your space! Keeping lines in mind means that you will strive to organize your furniture both horizontally and vertically. Placing your furniture and decorations in this way can also make more space since everything is better organized.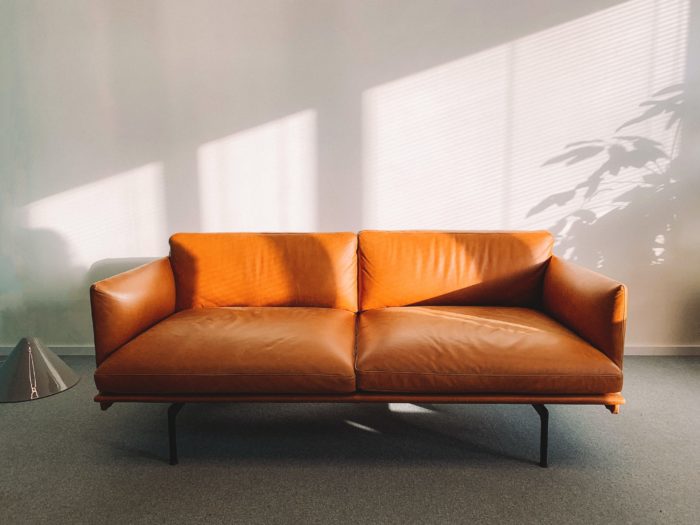 9 – Invest In Floating Shelves
Floating shelves are a fantastic addition to any apartment! They can elevate a space and make it seem much larger and more encompassing. Floating shelves are modern, and they add a unique flair to a small area. Not to mention, they're perfect for storing things, which will also help to free up more room in your apartment.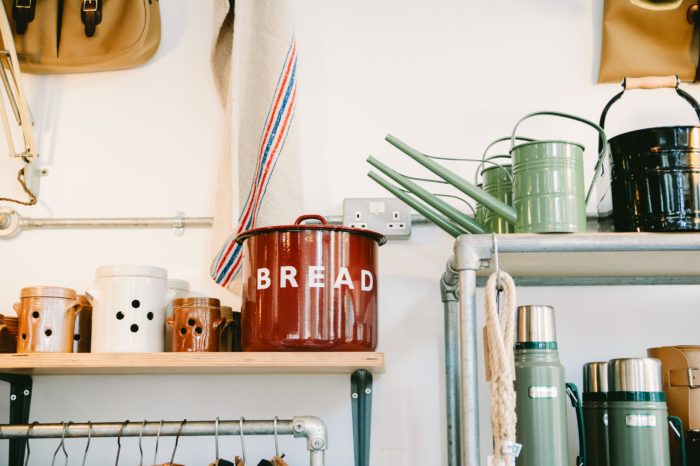 10 – Use Glass Decorations

Glass decorations are going to expand your space and add depth. Due to glass's reflective nature, they're the perfect addition when you want to grow a minimal space. A glass coffee table may be one of the ideal ways to make your area seem less cluttered. Consider the different ways that you can add glass through decorations and furniture!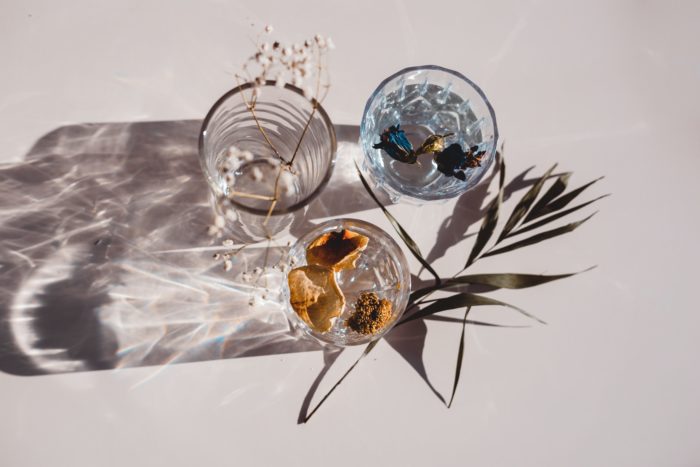 11 – Design A Gallery Wall

Turn your apartment into your very own personal museum! Making one of your walls a gallery wall can elevate the whole look and feel. Not to mention, when you have your photos on the wall, you will feel perfectly at home. Gallery walls can make space appear a lot bigger than it is and maybe exactly what your apartment needs. A personalized wall can be the perfect way to style a small apartment.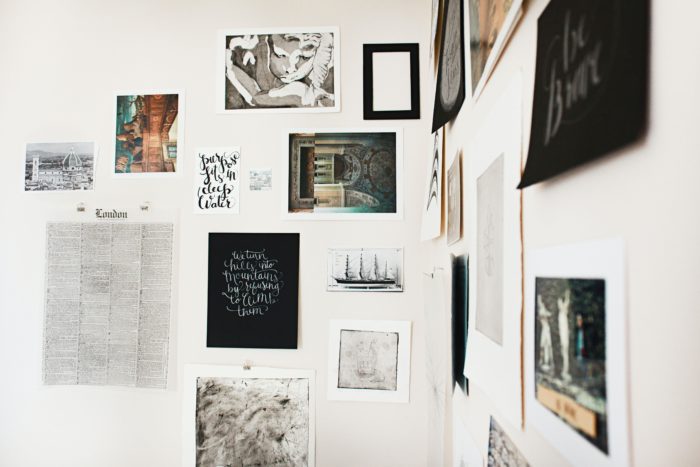 12 – Add Plants To Your Home

Plants make any space feel more alive! With more greenery, your rooms can seem to be more spacious. Plants have the magical ability to create space that feels more alive and comforting. Not to mention, taking care of plants as a hobby can be incredibly soothing and fun. Sometimes it is a matter of adding things that will help to elevate your mood! If you want to take it a step further, you can even start a compost in your apartment.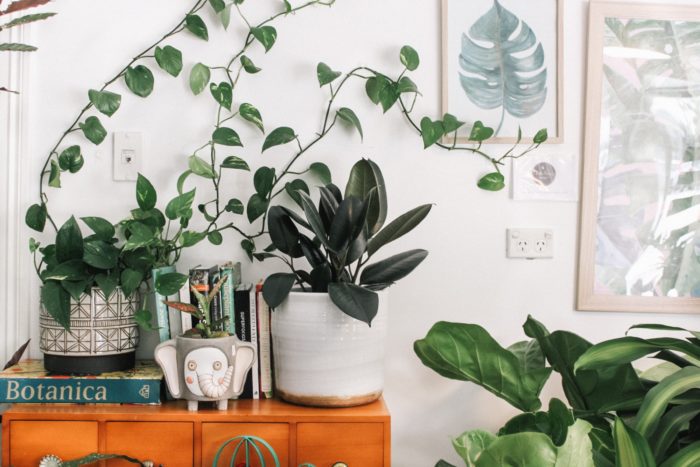 13 – Opt For Rugs

Rugs have the power to make any room super cozy. They can take an effortless area and turn it into one that is now full of warmth. Rugs also divide up the floor, making your space seem more significant than it is. Rugs can be expensive, so you may want to look at thrifting one or getting one off of Facebook Marketplace.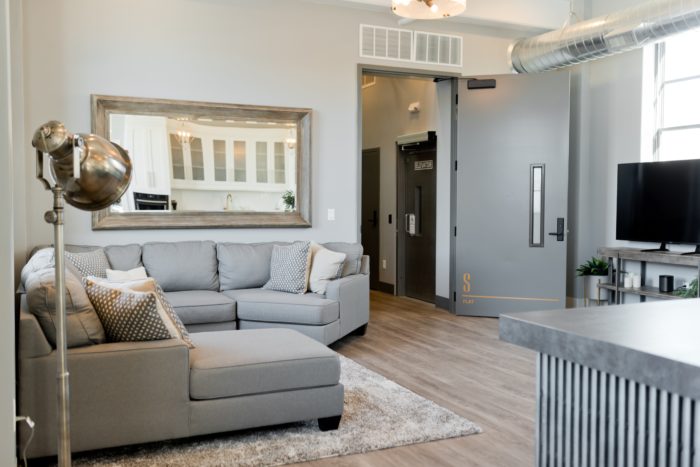 14 – Use Mirrors To Fake Distance

Mirrors can add an incredible amount of length! It's beneficial to use them to decorate a variety of places in your apartment. Not to mention, mirrors come in various shapes and sizes and add a unique and personal flair. It's often the perfect addition to any area!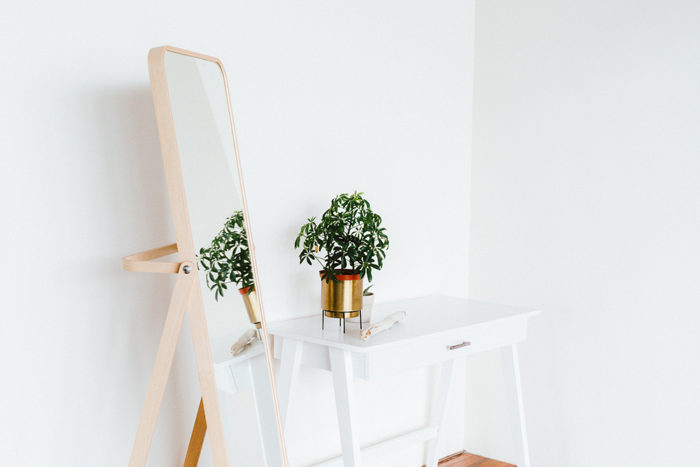 15 -Rethink Your Coffee Table

Coffee tables are often the thing that takes up the most amount of space in an apartment. If you're able to, opt for a smaller coffee table and a better fit for an apartment. The style of your coffee table can also play into how big it looks. Consider looking for a glass coffee table or one that is more simple. Rethinking your coffee table will help you create a more open concept living area. The most important step to style a small apartment is to get creative.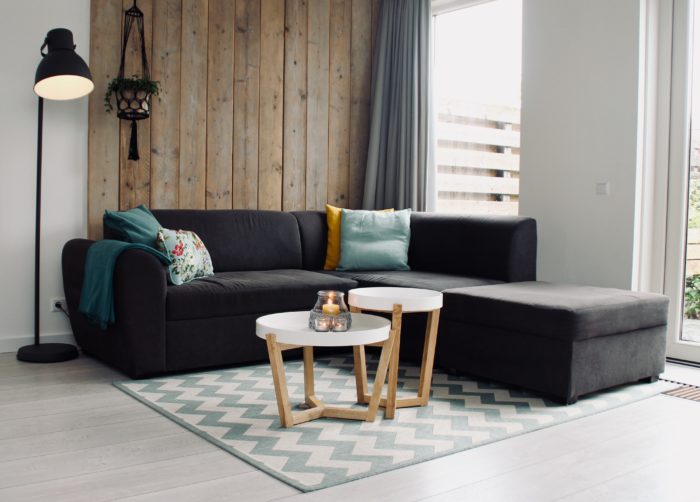 Categorised in: Apartment Living
This post was written by Isabella Housel