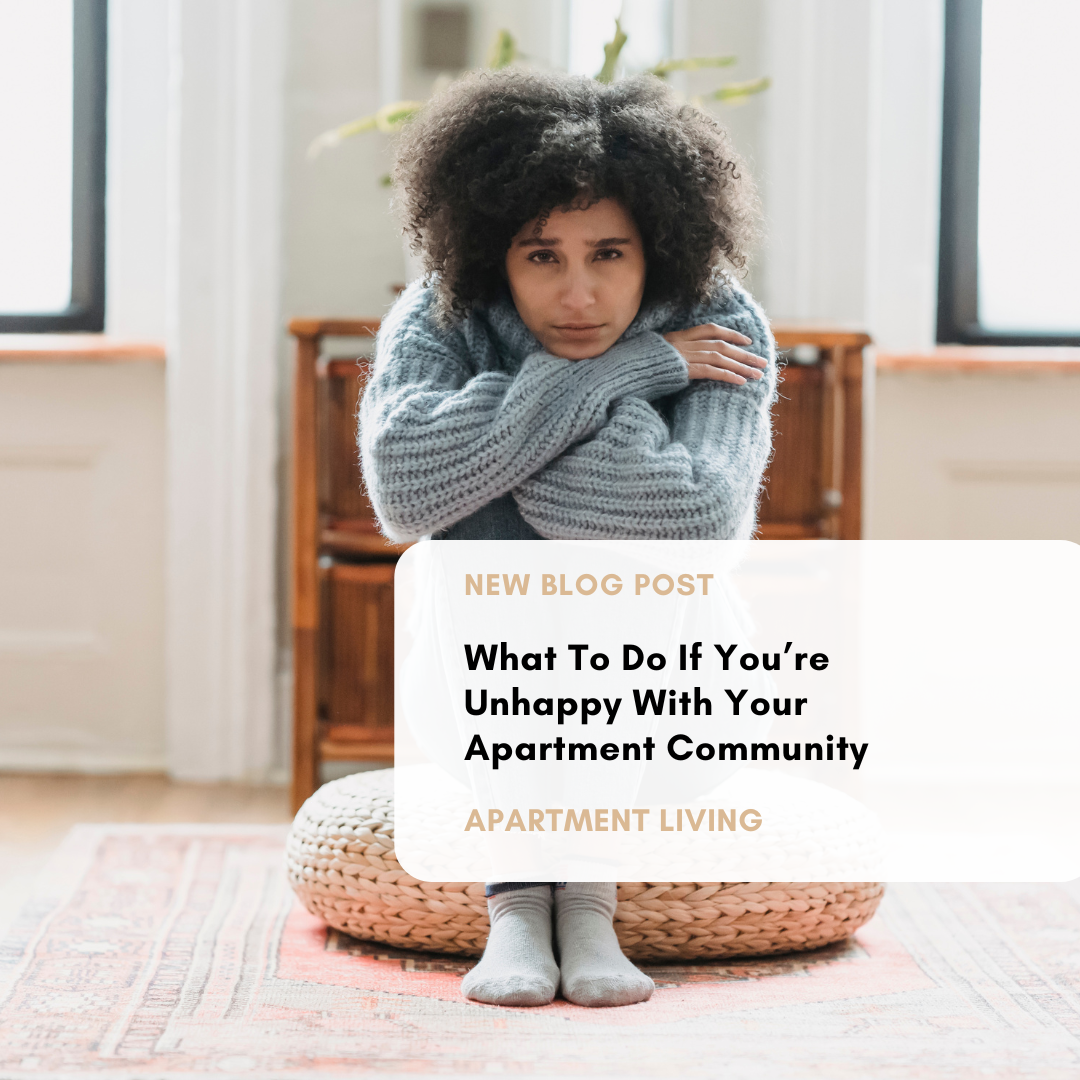 December 7, 2022 8:00 am
Leave your thoughts
Last Modified: September 1, 2023 4:13 pm
Reading Time:
4
minutes
Perhaps you've discovered that you're unhappy with your apartment community! For whatever reason, you may be dreading going home each day. Feeling negatively about where you live can change your entire mood and really become a downer on your everyday routine. You deserve to feel awesome about where you live! Luckily, if you're not completely thrilled about your community, there are things you can do.

Many leases are for a year or longer and do not allow you the flexibility to get up and move if you no longer love your community. It's important that you have a combination of resources and steps to help you get out of a funk, and get to know your local area. Before you look at any expensive moving options or make impulse decisions, consider the tips below. Fall in love with your apartment, community, and neighborhood one step at a time!

1 – Change Your Apartment Layout

Rearranging your apartment is one of the best ways to gain a fresh new look on your home. Moving furniture around, whether it's in the living room space, bedroom area, or even organizing kitchen cabinets, can make it feel like a brand new apartment. This is a great place to start if you're looking for an inexpensive way to quickly change your perspective on your apartment living.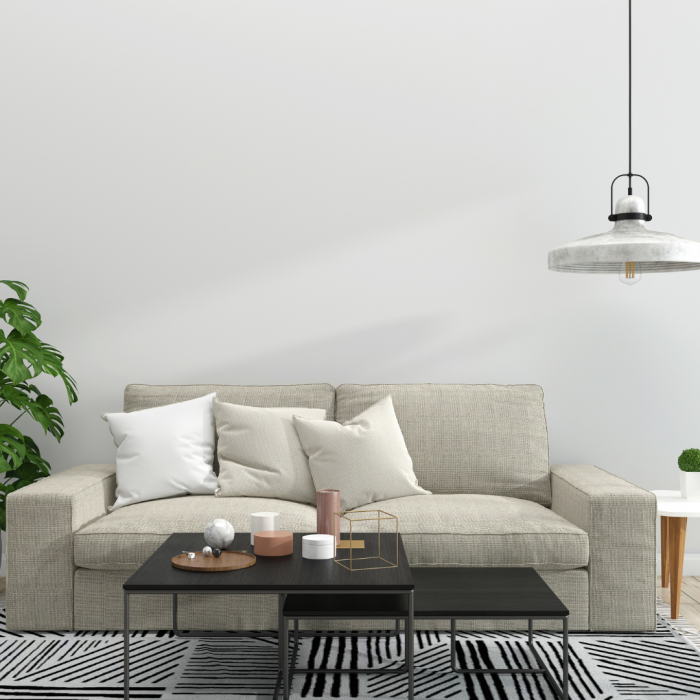 You may not love where you live because it doesn't feel personal to you. Get creative with new adjustments you can make and ways you can personalize your space. Of course, make sure to discuss this with your landlord prior to any permanent adjustments! Feeling unhappy with your apartment may just mean you are needing a simple change.

2 – Add New Decor

Now that your furniture is refreshed, you can consider adding some new decor! Discover inexpensive additions by going to the local swap meet or flea market for affordable apartment decorations. These two events can provide many different decor pieces that can help your apartment pop with flavor. Getting some classic vinyl, art, and posters, or even adding some second-hand rugs can truly spruce up your apartment's decor and make it feel like a brand-new living space.

3 – Meet Your Neighbors

Once you start falling in love with your space, it can be the perfect time to potentially invite others to check it out. Getting to know your neighbors can be scary, however, it can be one of the best ways to feel a sense of belonging in your area. Consider taking over a small treat or gift, or even just starting with a simple hello and conversation. Introducing yourself can help hatch a potential friendship for the future. You could also aim to be closer to your apartment roommates!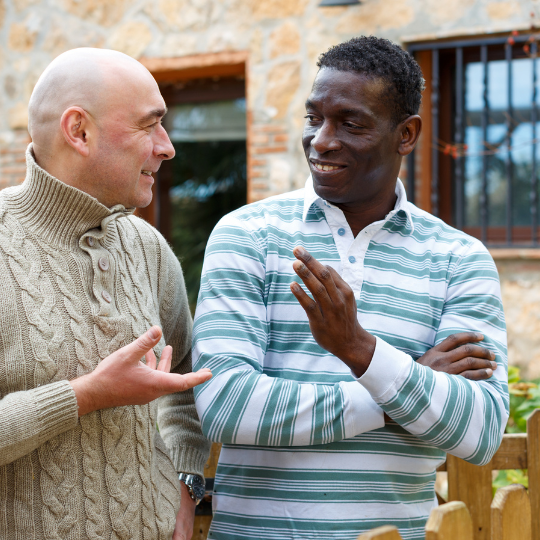 4 – Meet Your Property Manager

If you're nervous about meeting new people, a great way to start is with your property manager. Many property managers put together fun activities for the residents and host a variety of events. Also, being a property manager, they may know the area well and could have great ideas of nearby activities you can venture in. Before you make a decision about your community, be sure to turn to your property management!

5 – Local Lifestyle Opportunites

Looking into your local area, there can be many opportunities to help you feel welcome so you don't stay unhappy with your apartment. Community gyms are a great way to potentially build connections, while also providing health benefits. With individuals having habits of going at similar times each day, you'll be sure to see familiar faces.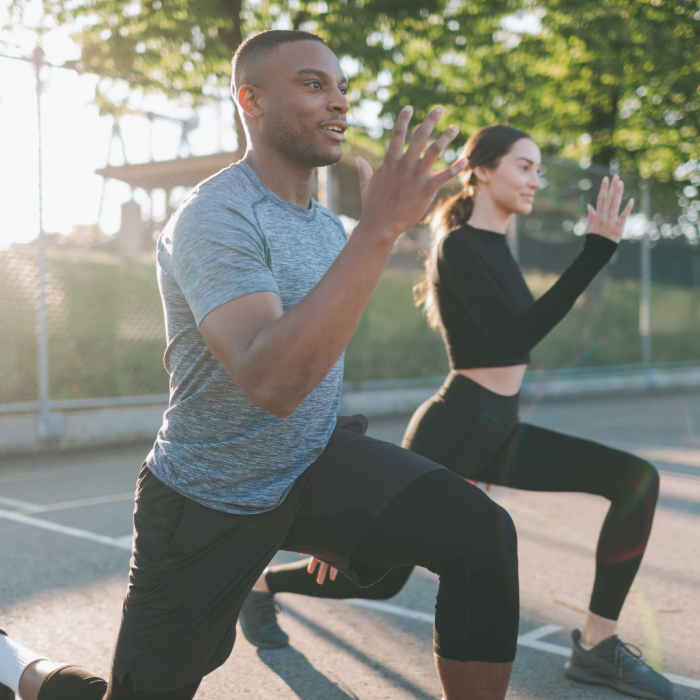 You may enjoy spin classes, Yoga classes, H.I.I.T. classes, and many more! If you enjoy working out or would like to get into it, there are many different forms of it now that can ultimately help administer the feeling of being in a community. There are also Facebook groups, local university groups, and local volunteer groups that could provide activities and connect individuals who have similar interests. These are some of the best ways to help you find purpose in your community while also building connections!

6 – Search For A New Community

Once you've made changes to your space and got outside your comfort zone to meet new people and see new places, you can reflect on how you feel about your home. Perhaps, your community is simply not a good fit. You may find the location difficult for your commute or there may be a lack of activities in the local area. It's okay to admit that your apartments aren't right for you, and there's no reason to stay unhappy with your apartment.

With easy apartment search tools, you can discover a world of possibilities at your fingertips. Consider making a list of everything that you're looking for, as well as being firm on your apartment budget. Take time to schedule tours of potential communities prior to moving forward with applications. Review the items that you need in order to move and be in a new community. There are so many resources that now make finding the right apartment easy!
Categorised in: Apartment Living
This post was written by Isabella Housel