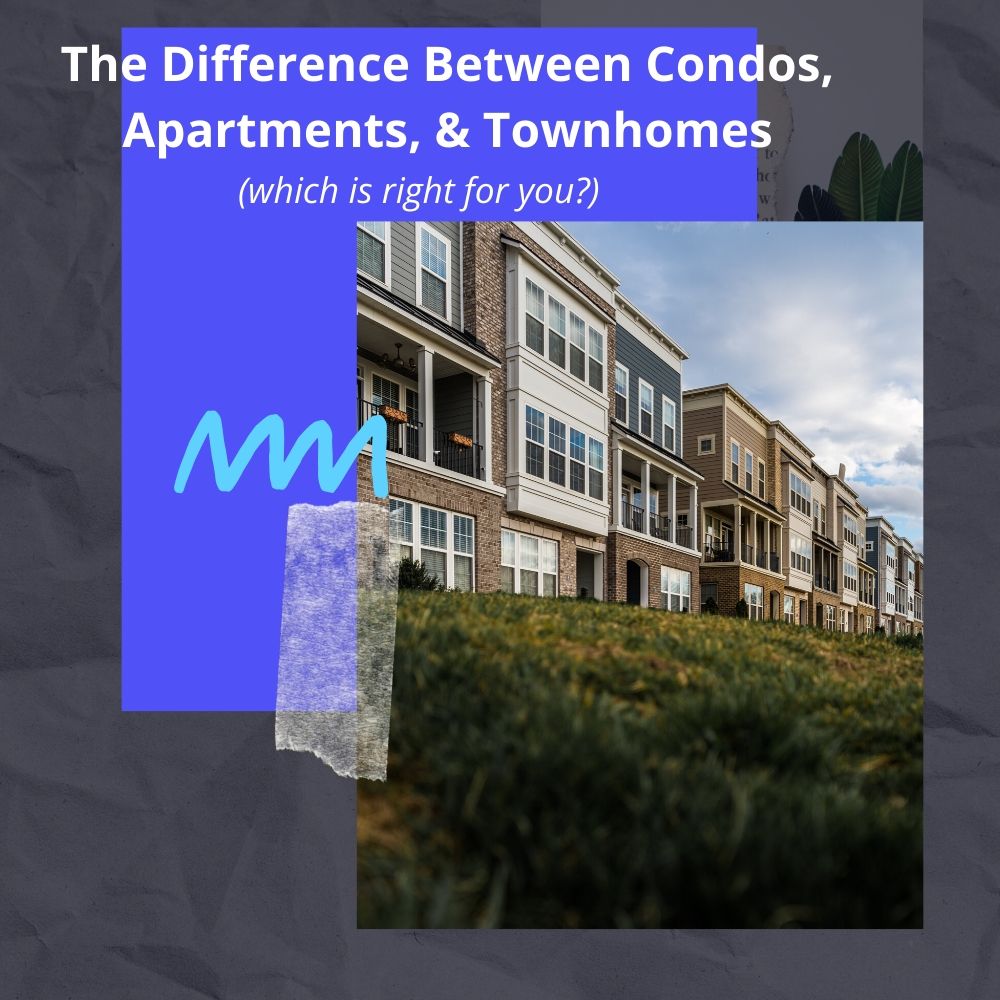 June 2, 2020 7:45 pm
2 Comments
Last Modified: August 12, 2022 7:22 pm
Reading Time:
5
minutes
Finding the right space for your budget and lifestyle is challenging. With all the different types of homes, it's hard to know exactly what you're looking for. Condos, townhomes, and apartments can all look very similar especially when the exterior isn't specific as to which it is. Some places can even be considered a townhome and apartment or look like a townhome but be a condo. These tips will help you spot the difference and choose the right one!
Condos
The most notable difference between condos, townhomes, and apartments is you almost always buy a condo. Unlike an apartment where you sign a temporary lease, a condo is usually only available to buy.
One of the best things about condos is you own the interior of the unit! The HOA (Home Owners Association) has rules and requirements that you will have to follow to not acquire any charges or fines. However, for the most part, you are free to customize it. Some people rent out a spare bedroom if their condo is too big for their needs. This will off-set the cost and is a nice place for friends and family to stay.
Essentially, you own the interior of your unit, but the complex owns the exterior. Because of this, HOA fees are generally higher for a condo because you paying for them to upkeep the exterior of the property. The complex owns the amenities like the pool and clubhouse. You do have some elements of shared living with others, which can be a drawback to owning a condo.
Condos are great for people who don't want to commit to owning an entire home by themselves, or who are traveling more frequently and want less responsibility to maintain their property. They are also great for people who are older in age because usually it is a single-story and requires less maintenance. You don't have to worry about mowing your lawn, picking weeds, painting fences, or mulching. Maintenance like this is done for you!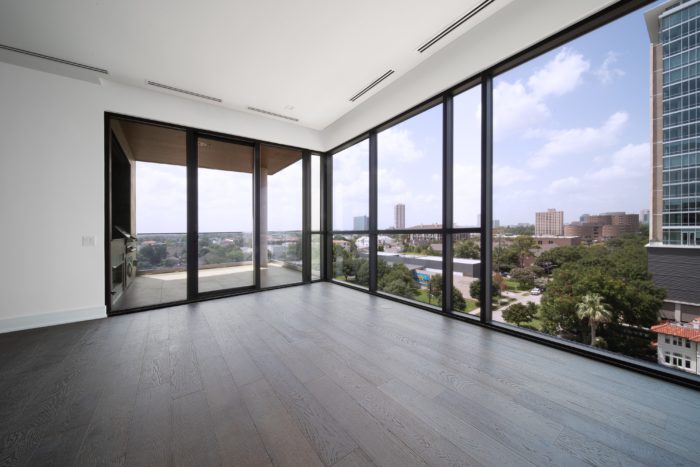 Townhomes
Townhomes are a fun hybrid between condos and apartments. They can be rented or sold as whole units. Townhomes are two-story homes that are connected to one another and share a wall.
If an owner decides to rent out their townhome, the rooms can be sold to separate people like students or it can be rented as a whole by a family. Shared townhouses are nice for older students who don't want the feel of a dorm room but don't have the money for their own place. Sometimes owners will be part of a bigger company that owns a group or community of townhomes and rents them out individually.
Townhomes are usually part of the HOA and have guidelines as far as to what extent you can customize. The nice thing about townhomes is the interior and exterior are rented and sold together. So, if you have a little backyard or front porch, you have a little more freedom in what you can do to customize it. It's also great for storage as it usually has more space than an apartment.
Sometimes townhomes will have a balcony or back patio as well as a garden, shed, and fence. These make the homes feel more personal and special without too much responsibility to maintain the property.
Another thing that separates the three types of housing is the size. Townhouses almost always have two stories. This usually means they are bigger in square feet than a condo or apartment. However, you will always share at least one wall and sometimes two with a neighbor. What you give up in privacy you gain in extra square footage.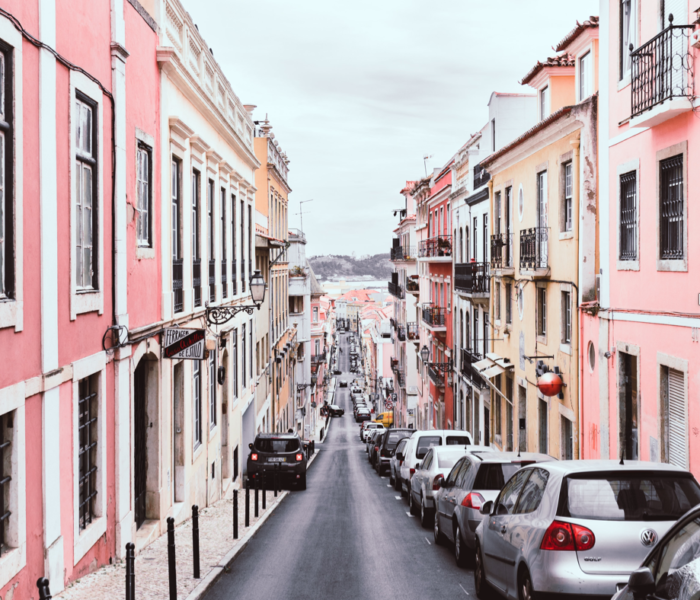 Apartments
The biggest thing that separates apartments from condos or townhomes is that you cannot buy an apartment. Normally, apartments are only available to rent and are usually more temporary than a townhome or apartment.
A month to month lease is sometimes available at the time of move out to extend your stay. This is nice if you want the freedom to move out at the last minute and cannot commit to an extended period of time. According to bankrate.com, any building that is being rented as individual units can be considered an apartment. Even condos that are being rented out are technically apartments if they are being rented by a large company. Although, this is very uncommon as most condos are only available to buy.
Because you cannot buy an apartment, there are limits to what you can do in an apartment. Landlords generally don't want you painting walls or doing any sort of home renovation that would change the layout. Even too many tiny holes in the wall can leave you with extra charges or a lost deposit. Usually, they want each of the units to be identical so everyone who rents from them has the same experience over and over again. This builds their brand and reputation.
Apartments can come in different sizes starting with studio and getting as large as a 4- bedroom apartment. The benefit to an apartment is if anything goes wrong in your apartment like maintenance, pests, plumbing, stolen parking spot…etc, you have a maintenance number you can call and someone can come look at it and assess the problem. Whereas, if you own a condo, sometimes certain problems are on your shoulders to fix.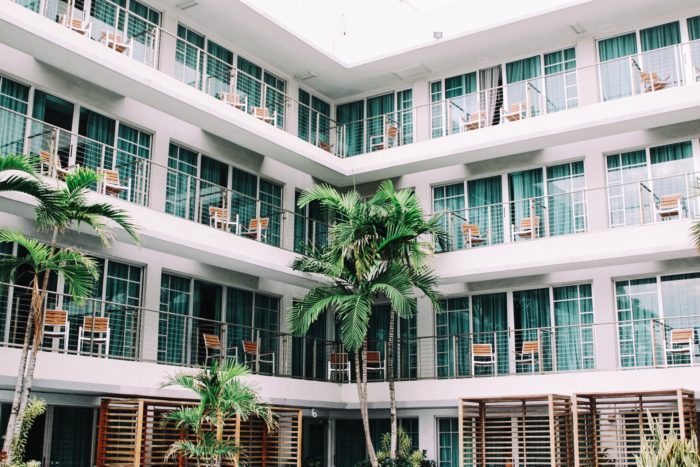 Which is Right For You?
Condos, townhomes, and apartments are similar yet, their differences are important to know when you choose where to live. Factors to consider are what stage of life you are in and how much freedom you want to have in the future. Do you want to be tied to a mortgage but have the freedom to live independently? It is also important to consider how much freedom you want to customize, expand, and renovate your home.
Sometimes, people with younger children want the freedom of painting and decorating to make their home feel more personal. Owning a condo is sometimes a good step for first-time homeowners. It's cheaper than owning a family home, yet you get to experience owning and customizing your own space. Pricing and budget is the last important factor when considering which style of home you want.
Apartments are generally going to be cheaper because they are smaller and have the most restrictions. However, the lease is short and it's easier to come and go. Townhouses can give you the feel of personalized living but with some restrictions and lower living costs.
Finding your dream apartment or perfect living space can be difficult. However, with the right information and helpful tools, you can make it a breeze. For apartment living tips check out this page! If you're looking to find your next apartment home, check out Marketapts.com!
Categorised in: Apartment Living, Apartment Search, Apartment Tips
This post was written by Morgan McKinney