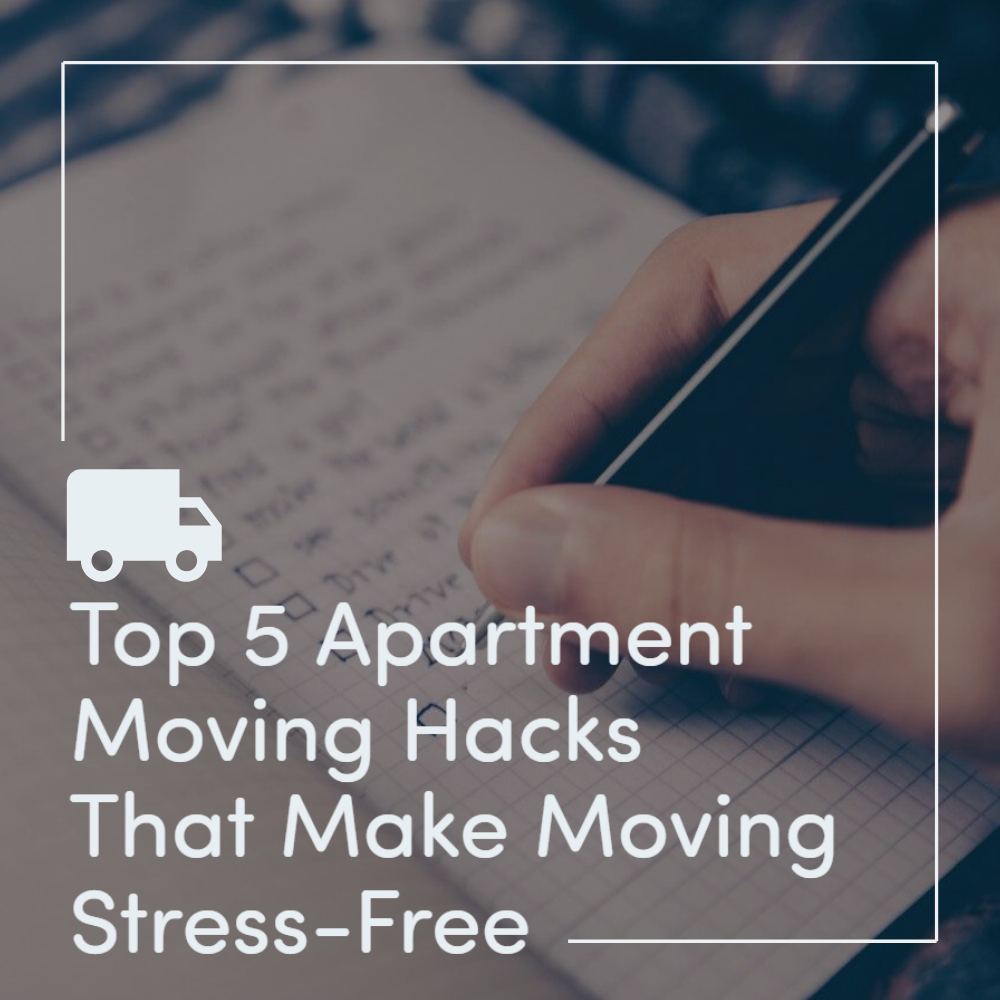 January 3, 2020 6:56 pm
2 Comments
Last Modified: May 18, 2023 3:50 pm
Reading Time:
6
minutes
Are you getting ready to move, and feeling uneasy about everything that you have to accomplish? Moving into an apartment can be stressful, and complicated. The most common apartment moving challenges can range from feeling extremely unorganized to carrying all of your items up the stairs. You may also experience unique challenges while decorating, in order to comply with rules and restrictions. Another problem is possibly not having access to a lot of storage, or not having an apartment that is move-in ready. By using simple apartment moving hacks, you can make the process easy, and stress-free.

Apartment Moving Hacks
Stay organized through moving apps.
Pack smart, and utilize packing hacks.
Use specific apartment decorating tips.
Create your own storage.
Review your apartment before move-in day.
When preparing to move, use these apartment moving hacks to avoid unnecessary tasks, as well as save money.
#1 – Stay Organized Through Apartment Moving Apps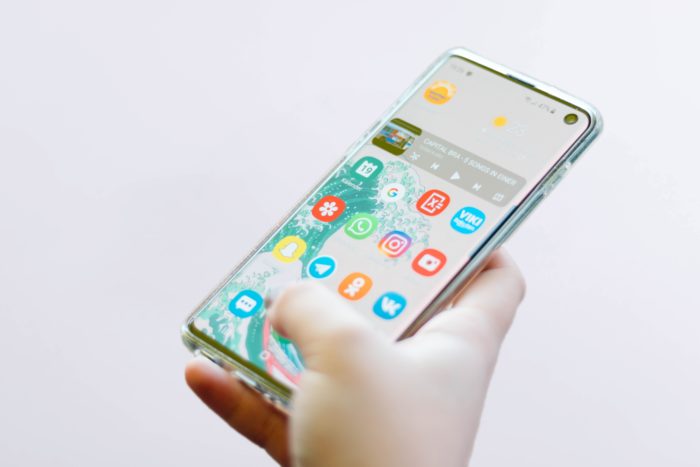 Did you know that there are actually apps for moving? A moving app can help you stay on top of everything that you need to accomplish before the big day comes. Here are the best apps to download and get started!

Using the Updater app to prep for your move will take a lot of the burdens of moving off of your shoulders. Through Updater you can accomplish dozens of tasks in minutes. It allows you to connect your utilities, forward your mail, secure your insurance, and much more. It is perhaps the quickest, and easiest way to manage everything that needs to get done. Simply download the app, and you're on your way to stress-free moving!

Letgo is a an app where you can buy, and sell local goods. Before you move, you may be looking to get rid of some of your belongings to avoid clutter in your new place. Letgo will help you save money, and find unique products. It is a great way to both buy, and sell any last minute things that will make your moving process go smoother.

With the Sortly app, you can take an inventory of everything that you own, and keep it in one place. It allows you to add a visual inventory with photos, product information, and notes. It essentially helps you to keep track of all of your belongings so you don't purchase duplicates, or forget what you own. The app can do other things like creating labels for boxes as well as detailed moving checklists.

#2 – Pack Smart for Apartment Moving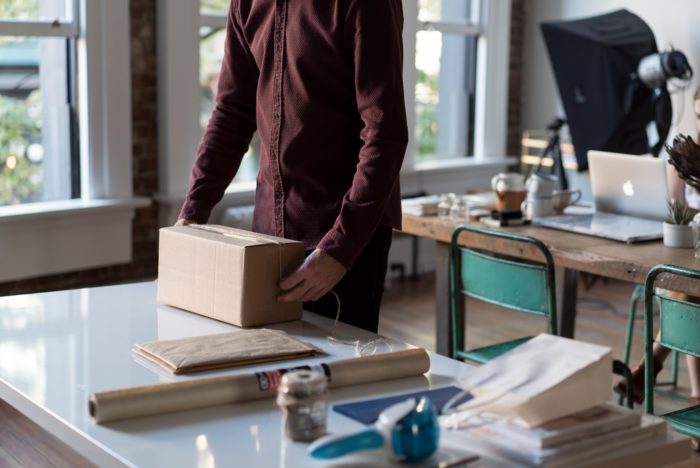 One challenge you will possibly face is moving your items up and down stairs onto different levels. It can be extremely hard to transfer heavier and fragile items this way. Use the hacks below to ensure that your belongings will arrive in your new apartment safely, and with ease.
Apartment Moving Hacks That Make Packing Easier
Packing Tip #1: Fill your pots and crock pots with items.
To save space, and eliminate unnecessary packing, use your kitchen pots, and crock pots to store items. This is a great way to store spices or other small kitchen items.
Packing Tip #2: Use socks to protect sharp or fragile items
Rather than spending a lot of extra money on packing gear, consider wrapping socks around fragile items that require extra protection. This is a great way to wrap up glass cups, knives, utensils, and scissors.
Packing Tip #3: Utilize towels, and clothes to add protection to fragile items, and to save on packing paper.
To avoid any items breaking, use the towels, and clothing that you're already transporting to protect anything fragile. You can wrap the towel or the clothing around the object.
Packing Tip #4: Slide clothing onto hangers and then into garbage bags.
Rather than carrying all of your clothes one by one, slide a group of your clothes that are hung up into a garbage back to carry it all at once. The garbage bag also becomes a protectant as you carry the clothes to your new place.
Packing Tip #5: Avoid packing boxes that are too full.
The last thing you want is for any of your boxes to break while you are carrying them upstairs. It is better to have more boxes than items breaking. You may consider using containers or suitcases that you already have that will be sturdier for transporting.
#3 – Use Apartment Decorating Tips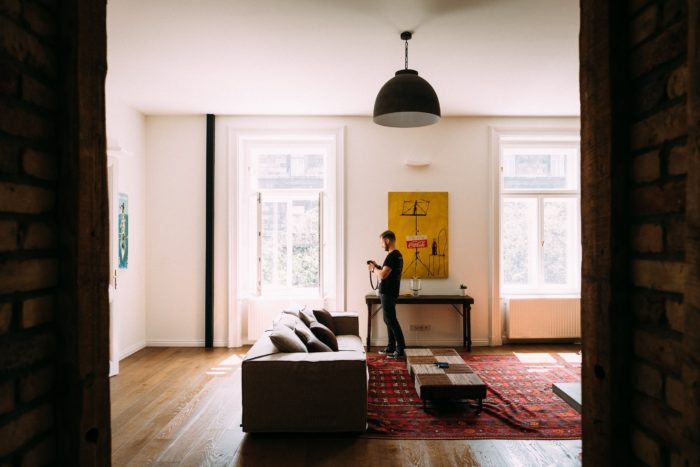 In many apartment communities, you will experience decorating restrictions or limitations. It is important to stick to these guidelines, or you can be charged for the damage created. Follow these apartment decorating tips to avoid any damage, but to also make your apartment feel like home.

Use hooks with an adhesive to hang anything on the walls.
If you're planning on hanging art, or picture frames, it is important to use adhesive hooks that will not remove the paint. You can easily find these types of hooks through Amazon, or even at your local Dollar Store.
An external closet is an easy way to decorate and store your clothes. It is a non-traditional way to keep your clothes organized, and clean. You can form an external closet by purchasing an inexpensive clothes rack and displaying your clothes according to your own personal taste.
Decorate with "low work" items.
These are items that do not require anything to be hung up or glued. This includes anything like rugs, pillows, baskets, etc. It is a simple idea but it can bring color and texture to your space, and change the feel completely.
#4 Create your own storage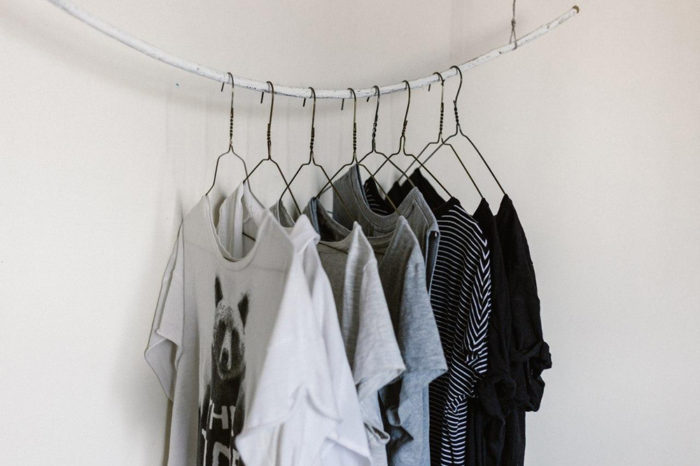 Take advantage of the storage under your bed.
Storing bulky items under your bed can be a great option as they will not be visible, and it is completely covered. Invest in some small containers that you will be able to store many items in.
Store multiple clothes items on one hanger.
Many different types of clothing can be stored on one hanger. This can be extremely helpful as you try to condense your closet space to fit more storage. Rather than using a hanger for only one item, get creative on how to use it for multiple items.
Drawer organizers are super inexpensive, and they can be purchased online, or at your local dollar store. They're an easy, and bulletproof way to create more space in your drawers, as they give everything a designated location.
#5 Review your apartment before move-in day.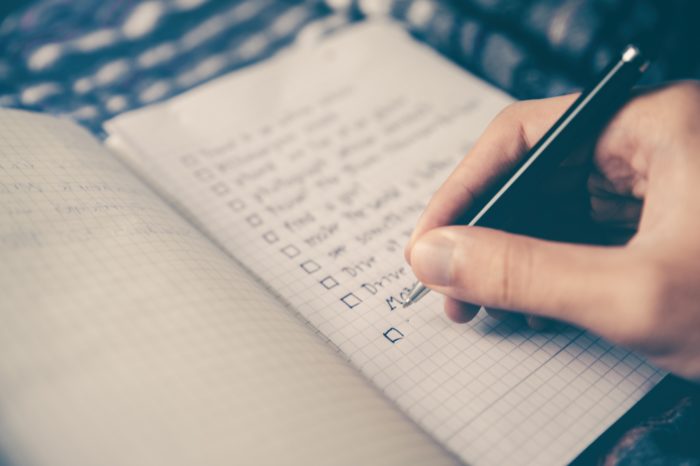 Once you have finished packing, and you're finally ready to move-in, it is extremely important to fully review your apartment before moving in.
Ask family, friends, or neighbors for help moving boxes. If it's easier, consider hiring a moving company, or renting a moving truck.
Double-check that your property manager or landlord has walked through your apartment to look for any damage before you move-in.
Lay down some protectors on your carpet/hardwood flooring for all of the shoes that will be walking in, and out while moving.
Make sure that you will have clean bedding easily accessible so that you will be able to get some rest after a long day.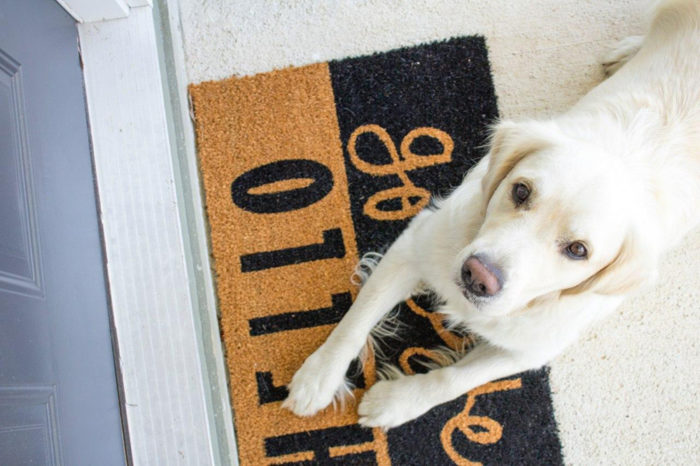 By following the moving hacks above, you should be able to accomplish moving in a much simpler, and easier way. Prepping before you move, and using these simple hacks will make you feel at home right away.
Searching for a new apartment to move into?
Find your dream apartment, in the city you're looking for!
What other moving hacks do you think are essential?
Categorised in: Apartment Living, Apartment Search, Apartment Tips
This post was written by Isabella Housel