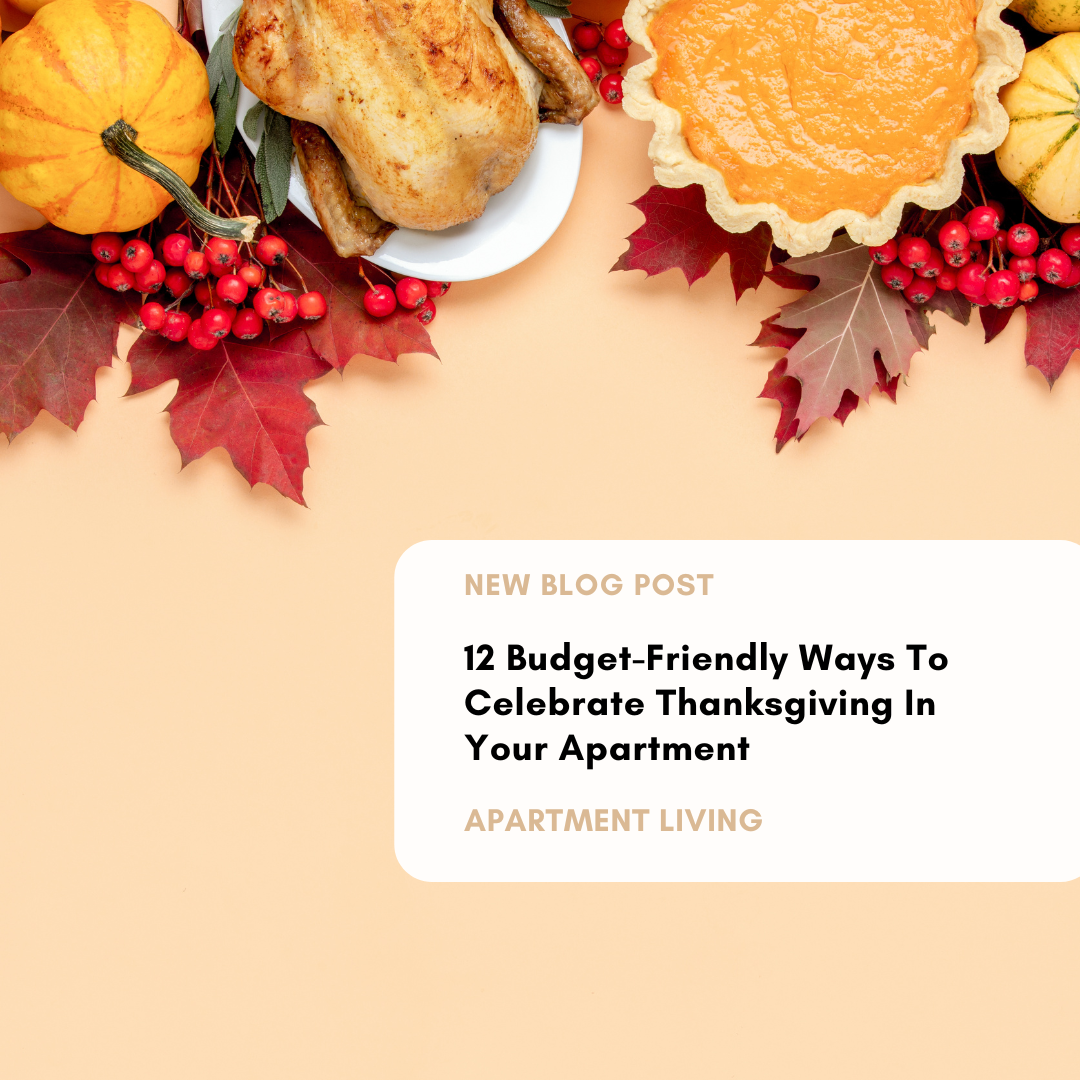 November 2, 2022 8:00 am
Leave your thoughts
Last Modified: November 3, 2022 4:10 am
Reading Time:
4
minutes
The holiday season has arrived and it's time to start planning budget-friendly ways to celebrate thanksgiving in your apartment! While the holidays can be one of the best times of the year, they can also be one of the hardest when it comes to saving money. With the rise of social media, it can be super easy to compare your living space and holiday celebrations with everyone else.
The truth is, that you don't need an elaborate table setting in a large apartment to enjoy celebrating. There are so many ways that you can still make your celebration meaningful while saving money. Use the tips below to stay within your budget, while also still embracing this time of year. Find the perfect ways to host Thanksgiving in your new apartment or townhome!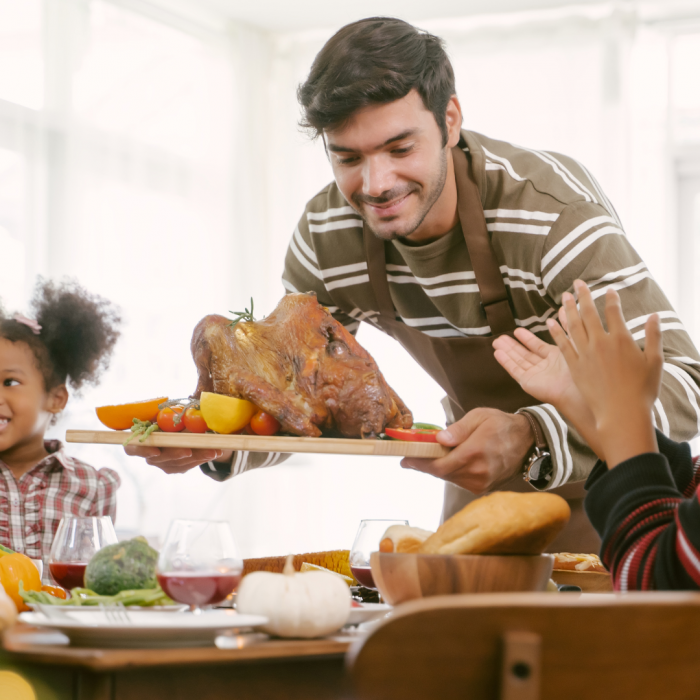 1 – Organize Your Menu

Thanksgiving dinners can be costly, especially when there is no preparation ahead of time and you're left to shop for everything at the last minute. A few weeks before your holiday celebration, plan out your menu. The best part about being organized is that you won't find yourself shopping for random things that you didn't end up needing.

2 – Make A Budget

Before you start to go all out for your Thanksgiving dinner and holiday parties, take the time to outline exactly what your budget is. It's super easy to lose track of your spending, especially during the holiday season. Ensure that you have a proper process in place to track the guidelines of what you need to purchase and what you will end up purchasing. With so many ways to celebrate Thanksgiving, you want to make sure you choose the financial options that are best for you.

3 – DIY Decorations

Brand-new decorations can be extremely expensive, and one alternative is to find ways you can create your own lower-cost versions. Use tools like Pinterest and social media to discover decor or table settings that help you feel festive, but that don't cost a fortune. Consider planning a night where family members or friends get together to do fun DIY crafts and make decorations!

4 – Host A Potluck

Perhaps you aren't in a position where you can provide an entire Thanksgiving dinner, then you should consider doing a potluck. Assign everyone the job of bringing one item that they can contribute to the meal! This is a great option especially when you are low on space as you won't have to have as many dishes for prep.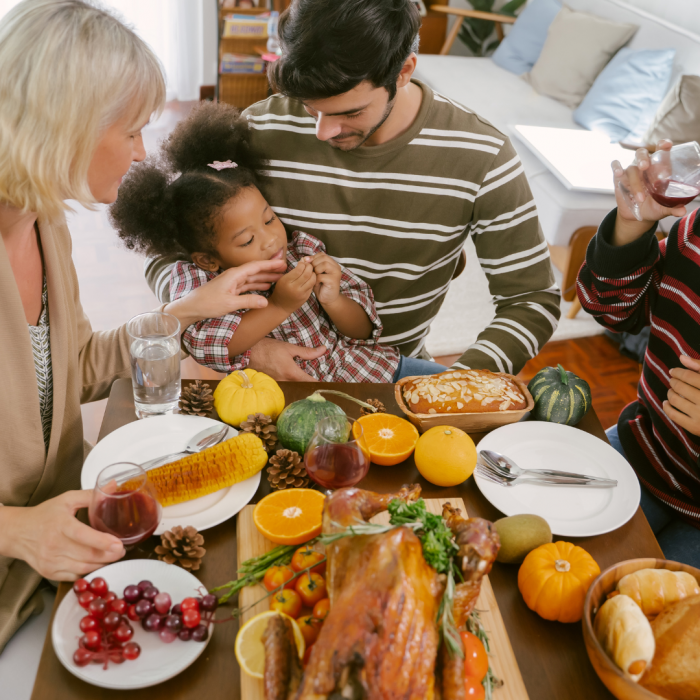 5 – Keep It Small

With a few limits on space in your apartment, and wanting to stay within your budget, consider keeping your celebration small. You can find games to play while you host, or perhaps watch a movie together. There is nothing wrong with keeping your Thanksgiving celebration more intimate and personal! Take time to discover the best ways to host holiday parties in a small space.

6 – Open Up Your Space

Before your Thanksgiving dinner, look at the ways that you can make your space feel more open. Perhaps, you need to rearrange your furniture to fit a larger table for the meal. The more space that you have in the center of your apartment, the larger it will feel. This is a quick and easy way to change your space up that doesn't require spending more money!

7 – Thrift Decorations

If you want your apartment to feel more festive, but don't want to spend a fortune on decorations, consider thrifting decorations. You can likely thrift decorations, plates, cups, and more. The benefit of thrifting goes beyond just saving money. Second-hand shopping helps the environment. Since you're only using the decorations once a year, it's the perfect way to save.

8 – Search For Coupons

Many stores have a variety of deals available this time of year! You may have to go to different stores for different items. Get online to see which of your local stores is offering the best deal. You could also reach out to your party beforehand and see if anyone knows of any good deals in the local area.

9 – Freeze Food Beforehand

One of the best ways to save money this Thanksgiving is to make food from scratch weeks before your Thanksgiving and then freeze it leading up to the dinner. This won't work for every type of food but will help to keep things on the cheaper end. Most people end up spending the most money when they have to buy their Thanksgiving dinner food at the last minute!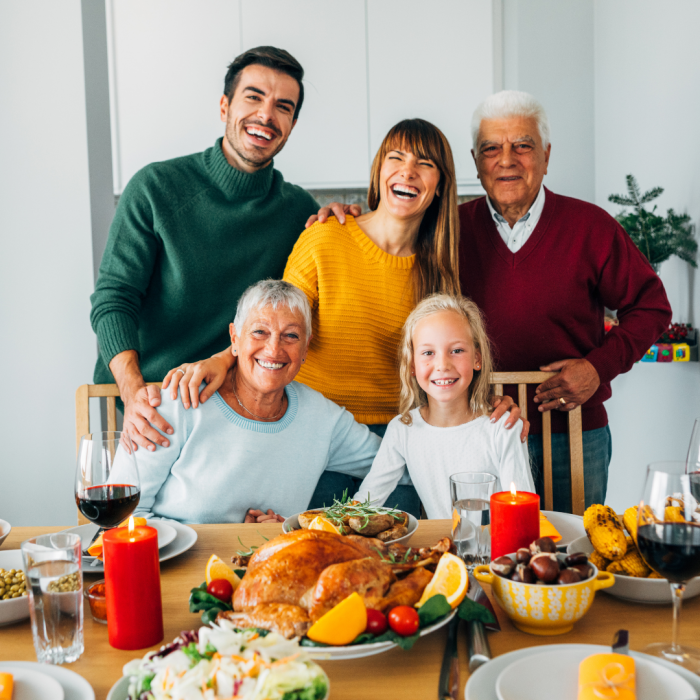 10 – Consider Seasonal Options

While shopping, take a look at the fruit and veggie options that are in season. Oftentimes, food that is in season is more affordable and priced lower. You could consider getting creative and switching up the traditional menu with a few items that are perfectly in season. There are so many ways to celebrate Thanksgiving, it's okay to get creative!

11 – Give Clear Assignments

If you're hoping to host an amazing Thanksgiving dinner, but don't want to do all the work or preparation, be sure to give your attendees clear assignments. Ask someone to bring the drinks, or a side dish, and find ways for everyone to help out. Your party will be happy that no one had to provide everything!
12 – Remember Less Is More

It's really easy to feel that you have to spend a ton of money and time to provide your guests with the best Thanksgiving. It's important to remember that oftentimes less is more. When you try to provide too much, you end up feeling stressed and you don't get to enjoy the holiday. Don't worry about needing to give your guests the best day ever, but rather just a nice meal to enjoy with friends and family.
Celebrate Thanksgiving in a new apartment!
Categorised in: Apartment Living
This post was written by Isabella Housel