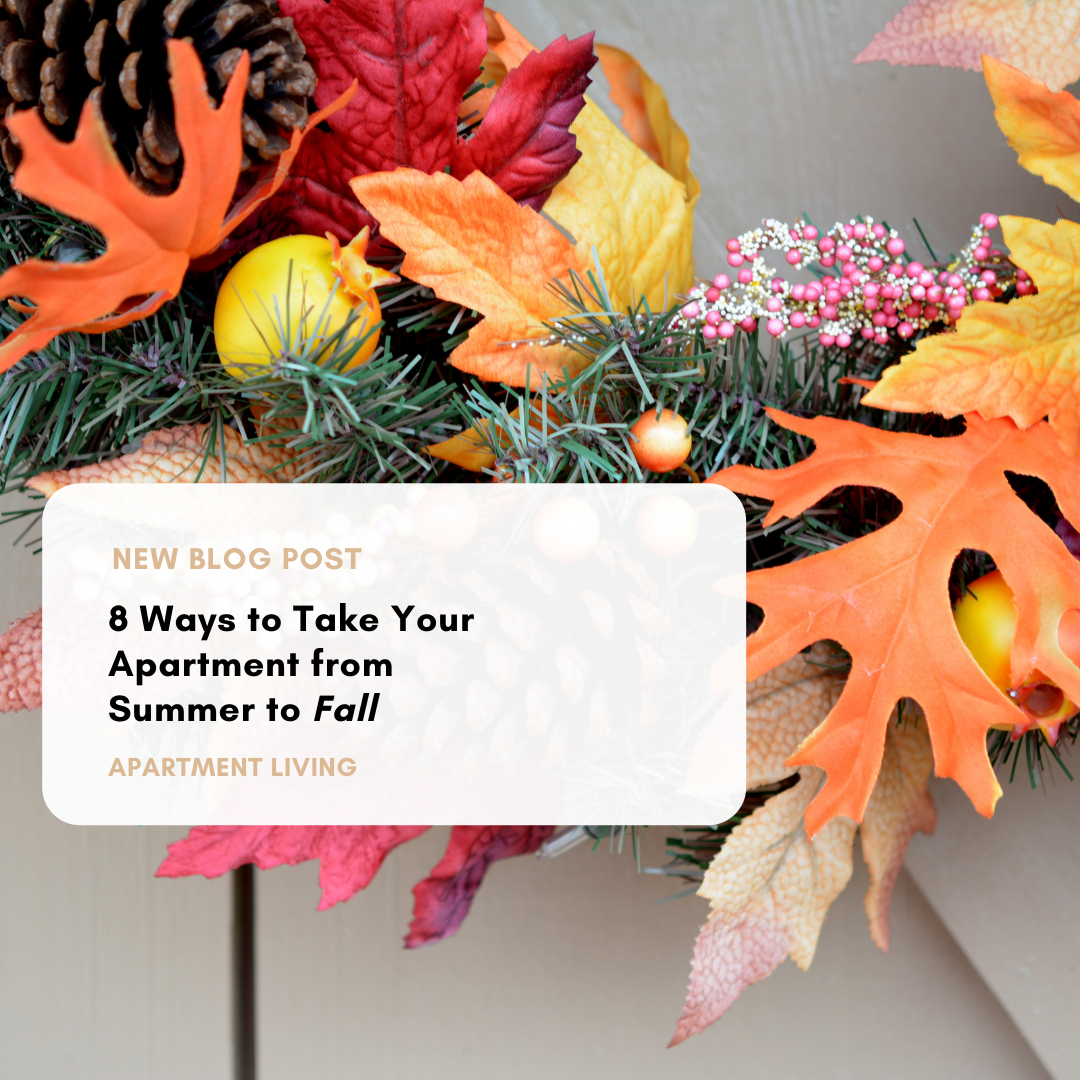 August 18, 2021 4:56 pm
Leave your thoughts
Last Modified: August 15, 2022 5:48 pm
Reading Time:
3
minutes
Summer is coming to an end, which means fall is right around the corner. It's time to ditch the summer decor and decorate for the autumn season! When you're living in an apartment, you may feel limited in what you can do. The good news is that there are a bunch of easy apartment-friendly ways to make your home feel more fall-like. Here are eight ways to transition your apartment from summer to fall.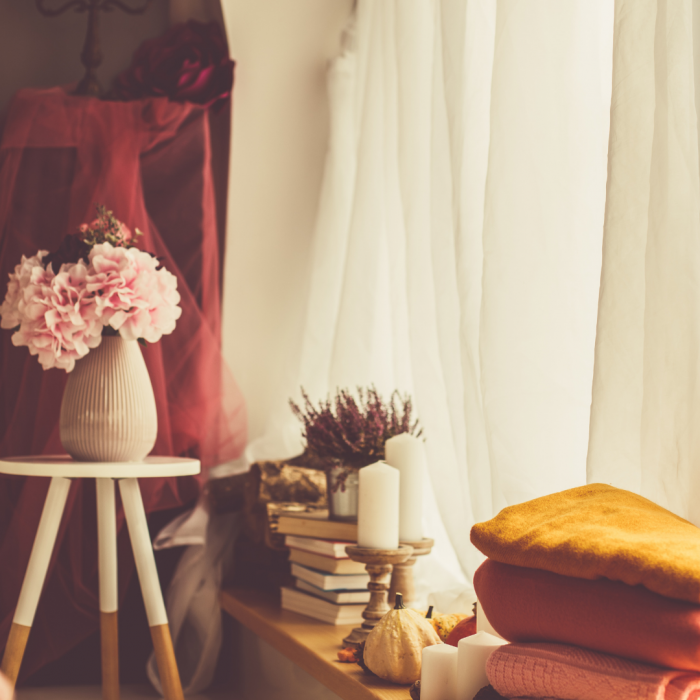 Throw Pillows
If your couch is home to bright summer-colored throw pillows, then it's time to carefully store those away and bring out the fall-themed pillows. When choosing pillows, keep orange, brown, and auburn colors with plaid patterns in mind. A simple change in throw pillows can create a fall-like atmosphere in your apartment.

Coffee Table Decor
Ditch your usual bright coffee table decor, and instead opt for fall decor. Create a centerpiece for your coffee table by using pine cones and darker flowers in a floral arrangement. Find warm-toned coasters to sit under your mugs full of chai. Switch out your display books with books that have darker colored covers. These simple changes will make your living room feel fall-ready.

Throw Blankets
Adding a cozy throw blanket can easily upgrade your apartment from summer to fall as well. Not only will they act as cute decor, but they come in handy on those chilly fall nights. Knit throw blankets or plaid patterned throw blankets are always great options for creating a more fall-like environment.

Candles
Fall has a scent to it, so naturally, candles are the best way to transition from summer to fall in your apartment. Look for scents such as autumn leaves, pumpkin spice, apple cider, or any of your favorite fall scents. You can keep a candle in whichever room you feel necessary. Light a candle every night, and let yourself fall into that warm autumn feeling. (If candles aren't your thing, you can also find fall-themed essential oil blends to use in your diffuser).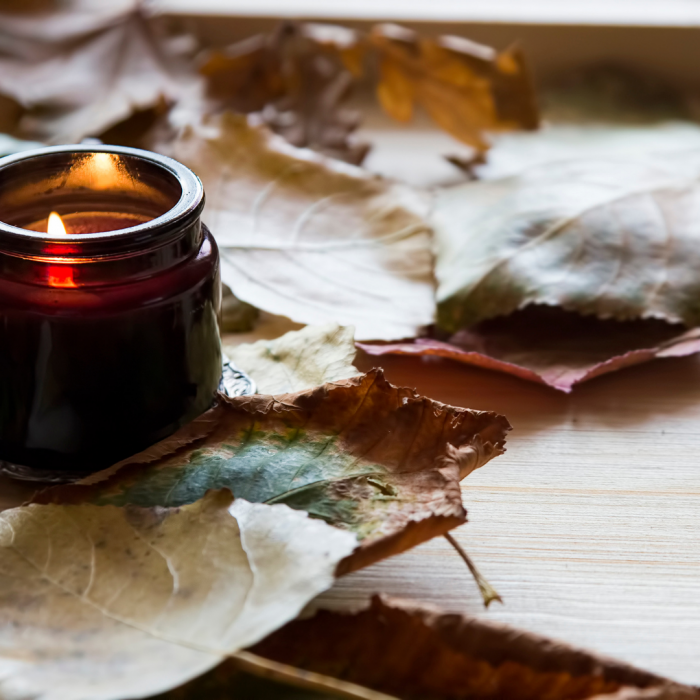 Hand Soaps
Transitioning your bathroom and kitchen from summer to fall may seem difficult. However, there are some easy ways to do it! We mentioned above how fall has a scent to it, and just like candles, hand soaps are a great way to bring the smell into spaces like your bathroom and kitchen.

Kitchen Hand Towels
Want your kitchen to bring more of that fall feeling? An easy way to do so is to change your kitchen hand towels. Switch out your current hand towels to fall-themed or fall-colored towels. This change may seem minor, but it can make your kitchen area feel more in touch with the season.

Make Room for Fall Clothes
It's finally time to bring out the fall coats, sweaters, and boots you've been storing. If you have a clothing rack, you can display your fall wardrobe. Transitioning your wardrobe from summer to fall is always a great way to embrace the season that's approaching.

Door Decor
When entering your apartment, your door is the first thing you see, so it's only suitable to make your door more fall-like. You can buy or DIY a fall-themed wreath to display on your door and find pumpkins (real or fake) to add to your doorstep. It's time to embrace fall in your apartment! Try these tips to transition your apartment from summer to fall, and get ready for all the cozy feels.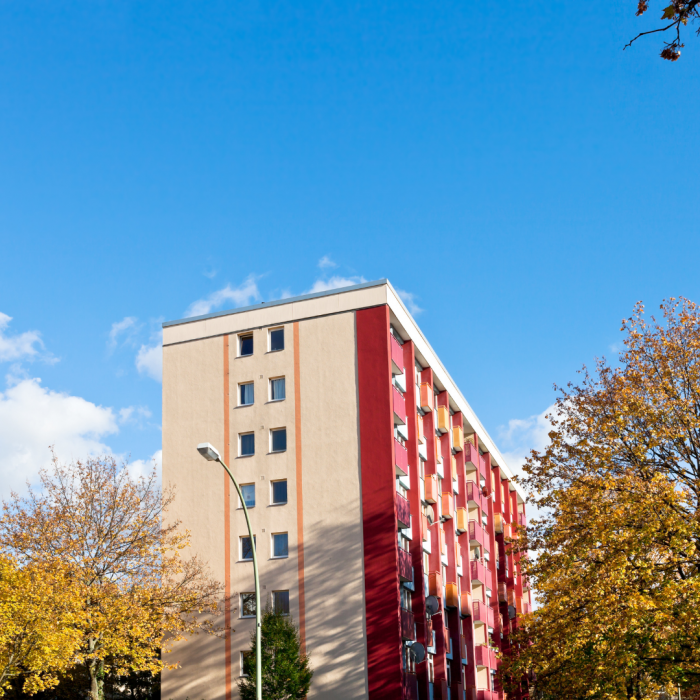 Ready to fall in love with an apartment that's right for you? Search now.
Categorised in: Apartment Living
This post was written by Isabella Housel