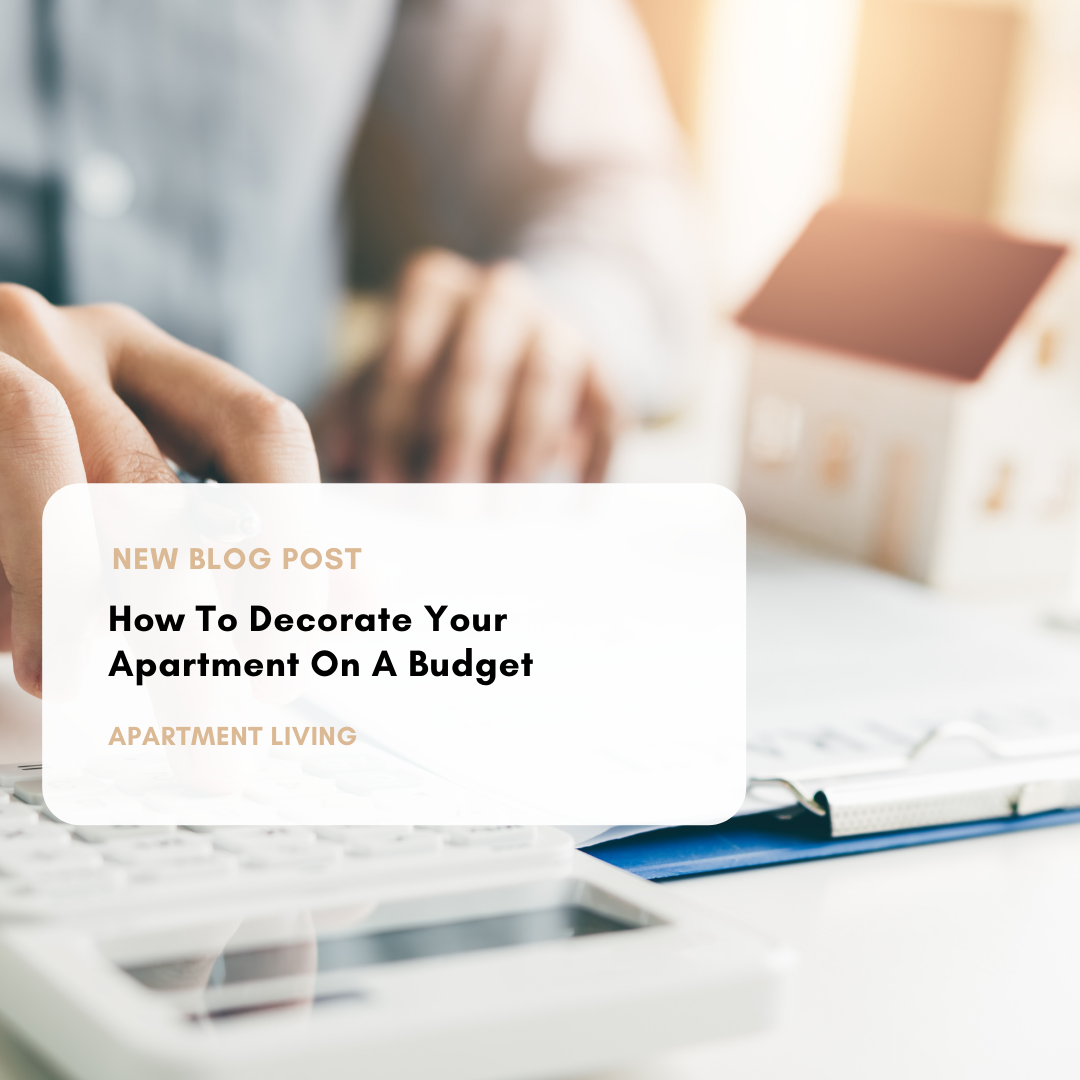 September 1, 2021 3:07 pm
1 Comment
Last Modified: August 19, 2022 1:12 am
Reading Time:
4
minutes
Learn how to decorate your apartment on a budget. Moving into your dream apartment is exciting, and you will most likely want to make the entire space your own. However, decorating can get expensive, and if you aren't careful, you may spend more money before you realize it. It can be challenging to find affordable decorations that fit your budget.
The truth is that you don't need to spend your entire life savings to create a space that you love! Follow the tips below to decorate your apartment on a budget. With the right decorating strategy, you can personalize each room to your taste. Are you still looking for a new apartment? Search now!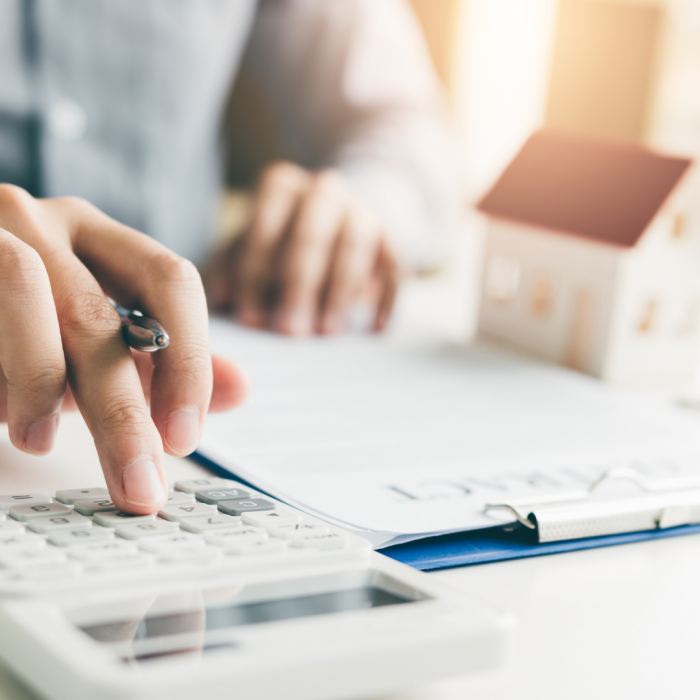 Map Out Your Budget

The first step to decorating your apartment on a budget is determining what your budget is. Review how much decorating you're hoping to do, and find a price range that works for you. This step is essential before you move onto buying the actual decorations. You can start to categorize your budget by room. From here, you'll be able to have a better idea of exactly what you're getting. It will also ensure that you don't overspend!
Make A Mood Board

It's challenging to decorate an apartment on a budget if you don't know what you're looking for! Start by creating a mood board. You can use Pinterest or Canva to understand which decoration style you want. Establishing your aesthetic beforehand will help you have a clear direction. There are various apartment decoration styles to choose from, so look around one and find a vibe that fits your energy. Refer back to your mood board when looking for inspiration so that your decorations are cohesive. Take a look at apartment aesthetic ideas!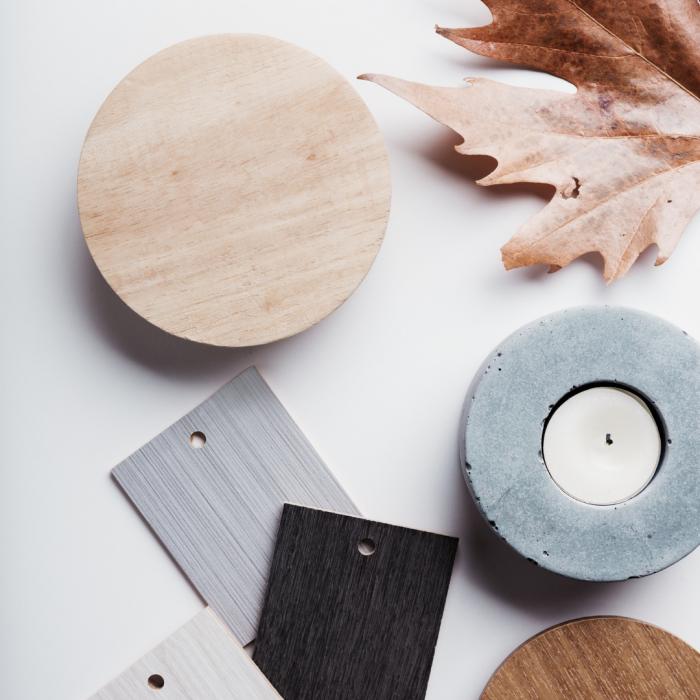 Go Room By Room

Decorating your entire apartment at once is overwhelming! Take it room by room and only complete one at a time. It's going to be much easier to discover what pieces of furniture and decorations you need when you go room by room. It will also help you think about the pieces you're buying and will help you make intentional choices. Decide which room you want to start with and make a list of the decorations you want to get! From here, you can tackle each room one at a time.

Start An Amazon Wishlist

Keep track of everything that you want in one place! Starting an Amazon Wishlist is a productive way to look for new decorations and organize the ones you wish to purchase. It's most likely unrealistic to assume that you can purchase every decoration you want at once. An Amazon Wishlist will allow you to compile the products you're looking at while you discover if they're a good fit. It will also help you ensure that you don't have to end up with multiples of the same thing. Get your Amazon Wishlist started now!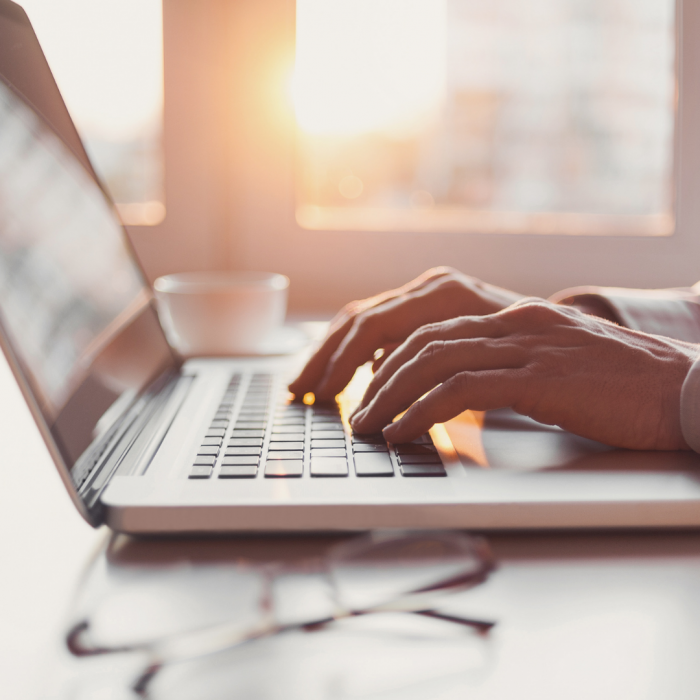 Sort Your Current Decorations

Decorating may seem impossible if your current belongings aren't organized. Before you start decorating each room in your apartment, see what you already have. Sorting through things beforehand will also ensure that you don't spend money on duplicates. Chances are, you have more than you think you do! Decorating an apartment on a budget starts by seeing what essentials you want to add and what you already have.

Repurpose Your Decorations

Perhaps, you aren't a fan of a lot of the decorations that you have, that doesn't mean that you have to get rid of them. Get creative with ways that you can repurpose what you already have. For example, if you aren't crazy about your pillows, consider covering them with new material. Turn old picture frames into a new frame with a vintage paint look! Repot your plants or rearrange your furniture to give your apartment a whole new look.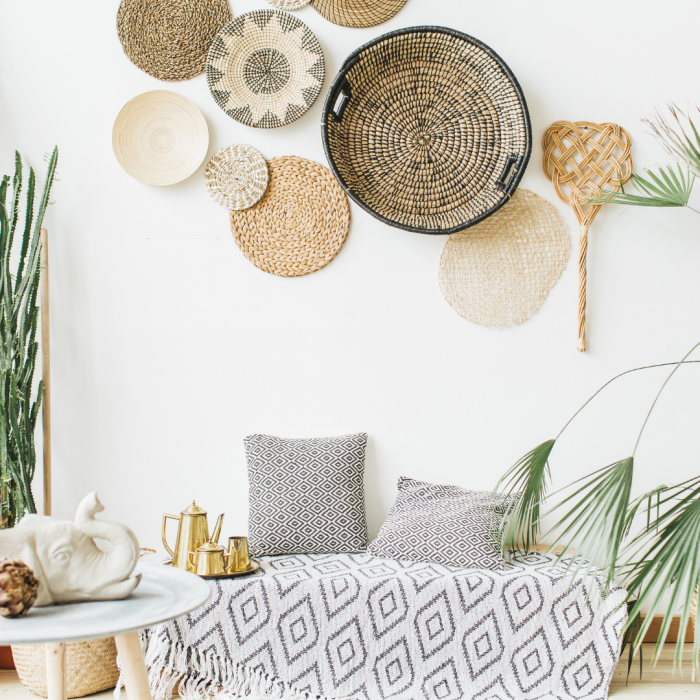 Shop Second-Hand

Most thrift stores host a variety of decorations that are likely perfect for your apartment! Before you purchase expensive products, take a look at your local thrift stores. It's likely that you will find exactly what your apartment needs for less! Not to mention that thrift stores often have more options when it comes to vintage pieces.

Watch For Discounts

Most large furniture stores have regular sales where their pieces are extremely discounted. Without these sales, furniture can often be costly. Take a look at when your favorite pieces might go on sale, and get ready to shop! Be sure to look around at other options and compare prices as well. Staying within your budget is going to be easier if you look for "dupe" options. Often the piece of furniture you love is available for a lower price somewhere else for a slightly different version!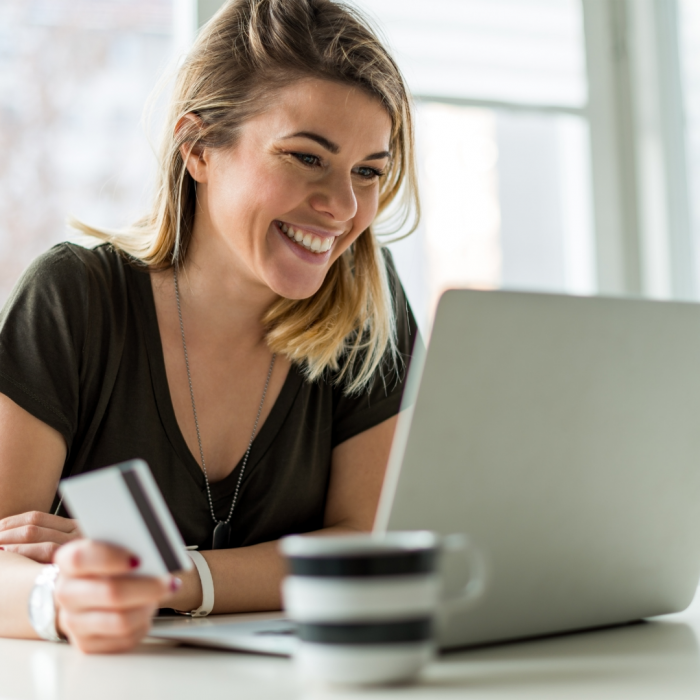 Find Your Own Style

With social media, it can be complicated to know what your own personal decoration style is. Apartment tour videos are flooding apps like TikTok. Keep in mind that you should decorate your apartment how you want to! It doesn't matter if you're more of a minimalist or enjoy having more objects. You may want light decorations or extremely dark! Whatever it is, find your personal creativity and create a space that you love.

Categorised in: Apartment Living
This post was written by Isabella Housel