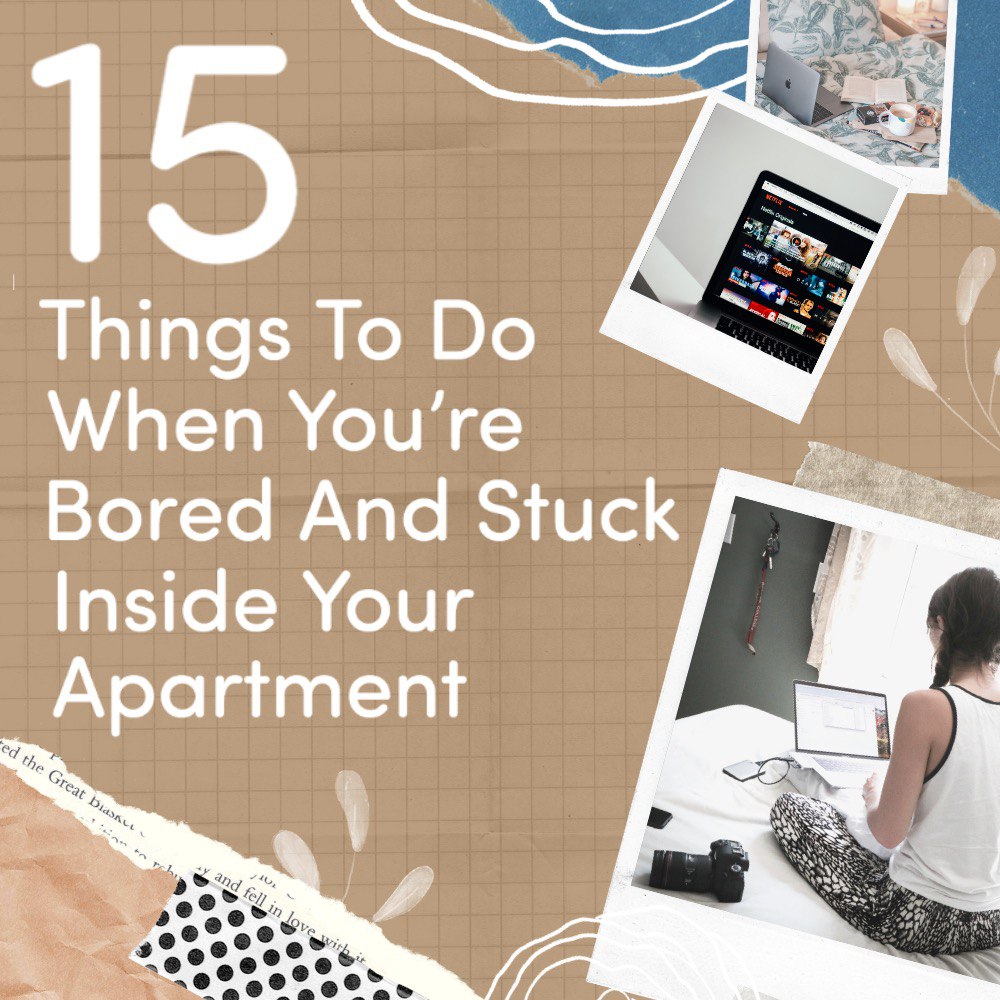 April 3, 2020 9:28 pm
Leave your thoughts
Last Modified: November 11, 2022 6:15 pm
Reading Time:
8
minutes
Most likely you're going to be spending the next little while inside your apartment, and you're going to look for things to do when you're bored. Regardless of your personality type, staying inside this long can bring a lot of new challenges, and emotions. People thrive off of social connection, and productivity, so not having that at their fingertips is extremely daunting. Whether you're self-quarantining or being required to quarantine, you're going to have a lot of time on your hands. Once you get done working from home, you will need some activities, and entertainment to engage in.
While accomplishing productive daily tasks is important for your well-being, it is also just as important to give yourself the time that you need to decompress. You're probably going to get sick of doing the same self-care face masks along with scrolling social media for the millionth time, so the activities below can help you to stay creative, while also feeling relaxed. Many incredible forms of entertainment have become fully virtual, so dive into the activity of your choice, and brighten up your isolation while social distancing.
Things To Do When You're Bored During Quarantine
1. Virtually Volunteer
In the midst of this horrific crisis, many non-profit organizations are needing extra volunteers. Organizations that typically function in-person are having to transfer all of their resources online. If you're able to, it is the perfect time to reach beyond yourself, and give back. Taking this time to give back, will be the ideal opportunity to help those who are truly in dire need. It's easy to assume that due to quarantine restraints you aren't able to help people in the capacity that you would like, but this isn't true. Now more than ever, you can use virtual volunteering methods to support organizations and individuals in great need. Consider volunteering with the non-profit agencies below, and spend a portion of your extra time helping others.
2. Houseparty With Your Friends
Houseparty is a digital app that allows you to have a group video chat with your friends, and family even when you're not together. This app also has a variety of games and activities that you can enjoy. Famous games like Heads Up, Trivia, and more are available for groups of 12+. Putting together a group of your friends or family, and using the app Houseparty can be a great way to get more connection during your social isolation. There is also a unique feature that will notify you if your friends are on Houseparty, so that way you can hurry, and hop on. This is a fun change from the typical video calls. The app has great quality even for larger groups of people which makes it even better. It's important to take the time that you need to connect with others.
3. Go To A Virtual Dance Party
You don't have to forgo dance parties while in quarantine! There are many ongoing dance parties being put on for free by DJ'S across the world. Derrick Jones or DJ D-NICE has begun hosting daily dance parties called "Club Quarantine". You can find his dance parties on Instagram Live around 5 p.m. ET. Mark Kanemura is also hosting virtual dance sessions. You can find his dance parties through his Instagram handle @mkik808. A lot of major clubs in New York City have transferred their music and dancing online. The moral of the story is, you don't have to stop dancing. Moving your body can be exactly what you need after a long day of working from home. If you're looking for new things to do when you're bored, take a few minutes, and enjoy a virtual dance party!
4. Virtually Tour National Parks
Nature lovers, and adventurers everywhere, are missing their outdoor experiences! Despite national parks closing across the country, the Grand Canyon National Park has developed a way for you to virtually hike, and travel through one of the most incredible destinations on earth. With Google Earth, users can actually enter the Grand Canyon Park. Along the way, you can stop at a variety of cliffs, and panoramic views. Not only is this feature available for The Grand Canyon, but Google Earth has opened this service for 30 other national parks. So explore many incredible destinations from the comfort of your living room!
5. Write Collaborative Poetry
Writing can be intimidating for a lot of people, and it may not seem like a fun activity. However, a company called Baronfig has created The Global Haiku Project, which lets people from around the world create poetry together. This is a beautiful way to connect with your loved ones but to also develop unique interactions with people from around the world. So how does it work? You simply just enter your information, and then start your poem with a sentence. From here, your sentence combines with other submitted words to create a haiku. So regardless of your feelings about writing, it is an easy way to be creative.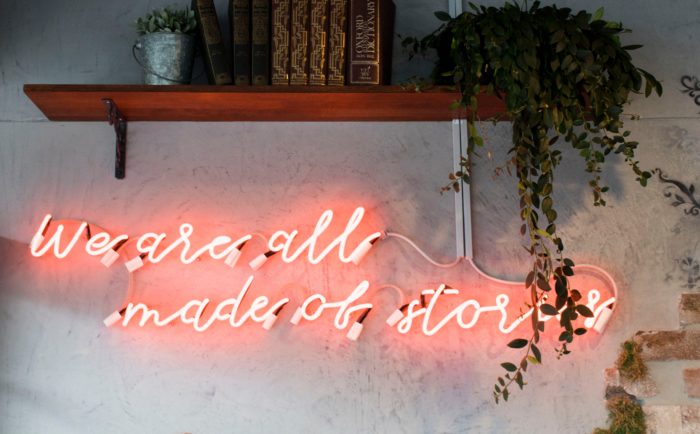 6. Take An Animation Lesson
Did you know that you can actually learn how to animate? Disney and Pixar are offering free online tutorials for anyone interested in learning more about the process behind animation. You can get free lessons, and dive into the behind the scenes work of some of the world's most popular animated films. If you have a creative whim, and want to experience Disney in your home, this is the perfect way to do so. You can learn to draw your favorite Disney characters from new, and old Pixar movies. It's super awe-inspiring to see everything that goes into creating these classic Disney films! So learn a new skill and express your ongoing creativity by taking on these fantastic animation tutorials.
7. Watch Virtual Concerts
One major result of COVID-19 has been the cancellation of many concerts. Fans who bought their tickets very far in advance have been disappointed to learn that their favorite artist is no longer coming. However, despite the lack of live music, artists from around the world have come together to provide everyone with a large variation of online concerts. Through Instagram and Facebook Live, along with other streaming services, fans can attend the concert from the comfort of their own home. Keep up with your favorite artists to see if they're offering any virtual concerts during this time. From their living room, they'll bring you your favorite songs with a whole new feel. NPR compiled a list of all of the upcoming virtual concerts for the next couple of weeks, so sit back, and enjoy a show!
8. Stream Online Broadway Shows
Did you know that you can stream your favorite Broadway shows? Did you know that you can also stream your favorite Broadway shows for free? Since the shows on Broadway are currently not operating, Broadway HD is offering a 7-day free trial to view a variety of Broadway shows. The streaming service includes hit musicals, and a vast library of historical, and modern theatrics. This streaming service functions just as others do. You simply can download it on your phone or laptop, and start watching. Once your free 7 days are over, you can keep a monthly membership for only $8.99. It's easy to become sick of binge-watching during this time, and switching up your entertainment to a Broadway play is the perfect way to enjoy this unique experience. You have access to the same brilliant performances that have been lining the streets of New York City for years!
9. Watch The Metropolitan Opera
Perhaps you're needing something creative to help you feel at ease. To switch up your regular TV shows, The Metropolitan Opera in New York City is bringing their performances to screens across the world for free! You can watch any of the productions through their Live HD series. You simply log on to their website and discover the schedule of shows that they will be streaming in the coming weeks. This is a once in a lifetime opportunity as these shows are often heavily sought after, and very expensive. So don't' miss out on this opportunity to experience The Metropolitan Opera like never before!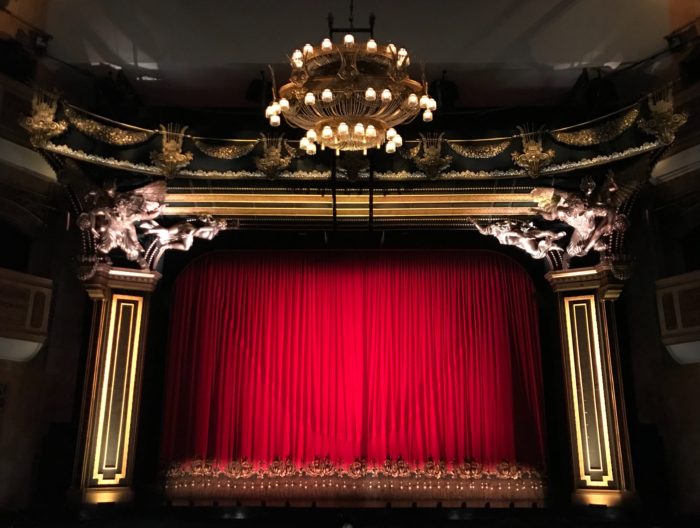 10. Binge Watch Marie Kondo's New Series
Quarantine definitely provides a lot of time for binge-watching, and if you're sick of watching the same shows, you might love Marie Kondo's new series called "Sparking Joy". Marie started her Netflix journey with her show called "Tidy-Up With Marie Kondo". Since then, Marie has helped people across the world organize their belongings in productive, and simple ways. "Sparking Joy" is the sequel that will continue to help people tidy up a variety of areas in their life. Binge-watching this show will help you to learn new skills, and inspire you to be productive. In this show, Marie sets out to tidy an entire town in America. Yes, you heard that right, an entire town. The makeover includes decluttering the whole city!
11. Plant An Indoor Garden
Being stuck inside all day can result in a lot of restless, and aimless feelings. Sometimes all we need to do is accomplish something small, and productive to feel better about our day, and ourselves. Creating, and planting an indoor garden is a beautiful way to spend your time in isolation. You don't even need the outdoors to create the garden of your dreams! An indoor garden is perfect for simple starter plants, as well as sprouts, and micro-greens. Planting an indoor garden is also beneficial because it can continue to grow regardless of the weather. Plants can improve the air quality of your apartment. They can also enlighten your home aesthetic, and make it a more calm, and tranquil place to be.
12. Re-Arrange Your Furniture
In the coming weeks, many people will spend more time in their homes than ever before. Staying in the same room for a lengthened period of time can be difficult, and often feel exhausting. When you're feeling stir-crazy, or uncomfortable, consider re-arranging your furniture. Changing the layout of your apartment can help you to feel better about the space that you're in. It can brighten your mood along with freshening up your living arrangements! Consider making small changes, and utilizing your decorations for different purposes.
13. Take A Virtual Yoga Class
Yoga is a fantastic way to stay active, and relax. It can help you to feel more aware of your body, and the things that are on your mind. There are so many virtual yoga classes! From beginning meditation to advanced yoga posing, there is something for everyone to enjoy. You can find a large collection of yoga courses on Youtube, or use the program called Do Yoga With Me where you will have access to free online programs. One Youtuber that has developed a large following of yogis from around the world is Yoga With Adriene. In her videos, Adriene provides you with a basic understanding of yoga, along with very simple, and short classes. These virtual yoga sessions are perfect for anyone who is hesitant to get into yoga. She even has a 30-day challenge that is perfect for a consistent workout!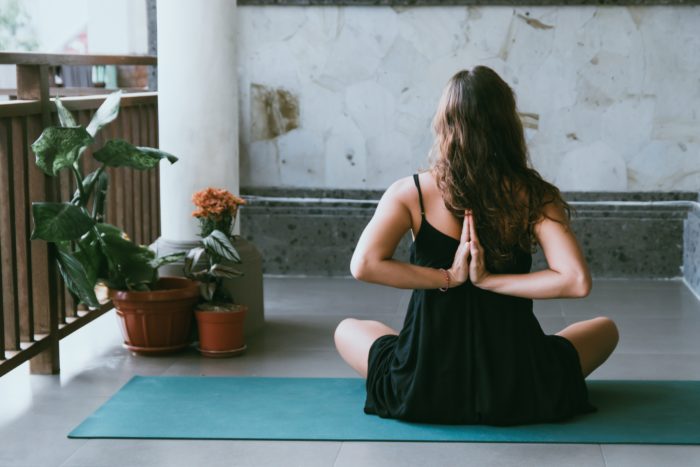 14. Celebrate Earth Day
Earth Day is on April 22nd, and for a holiday that is typically always outdoors, the celebrations will become fully virtual this year. There are a lot of ways that everyone can get involved online! The Earth Day Network has announced that they will celebrate this year by having a "digital mobilization" of the most urgent threats to our planet. The network has encouraged individuals to stay inside, and promote earth day by sharing statistics, and news online. There will be virtual protests, social media campaigns, and more. With extra time on your hands, now is the perfect time to learn more about sustainable living practices.
15. Watch The Northern Lights
From the comfort of your very own home, you can watch one of the most magnificent creations in nature. Livestream the Northern Lights or more officially known as Aurora Borealis from the comfort of your own home. Right now happens to be one of the best times to dive into these fantastic views. This activity will help you to combat the feelings of wanderlust you're having. Since you can't travel, for the time being, sit back, and relax, and enjoy this remarkable live stream of what is happening on the other side of the world!
Categorised in: Apartment Living
This post was written by Isabella Housel