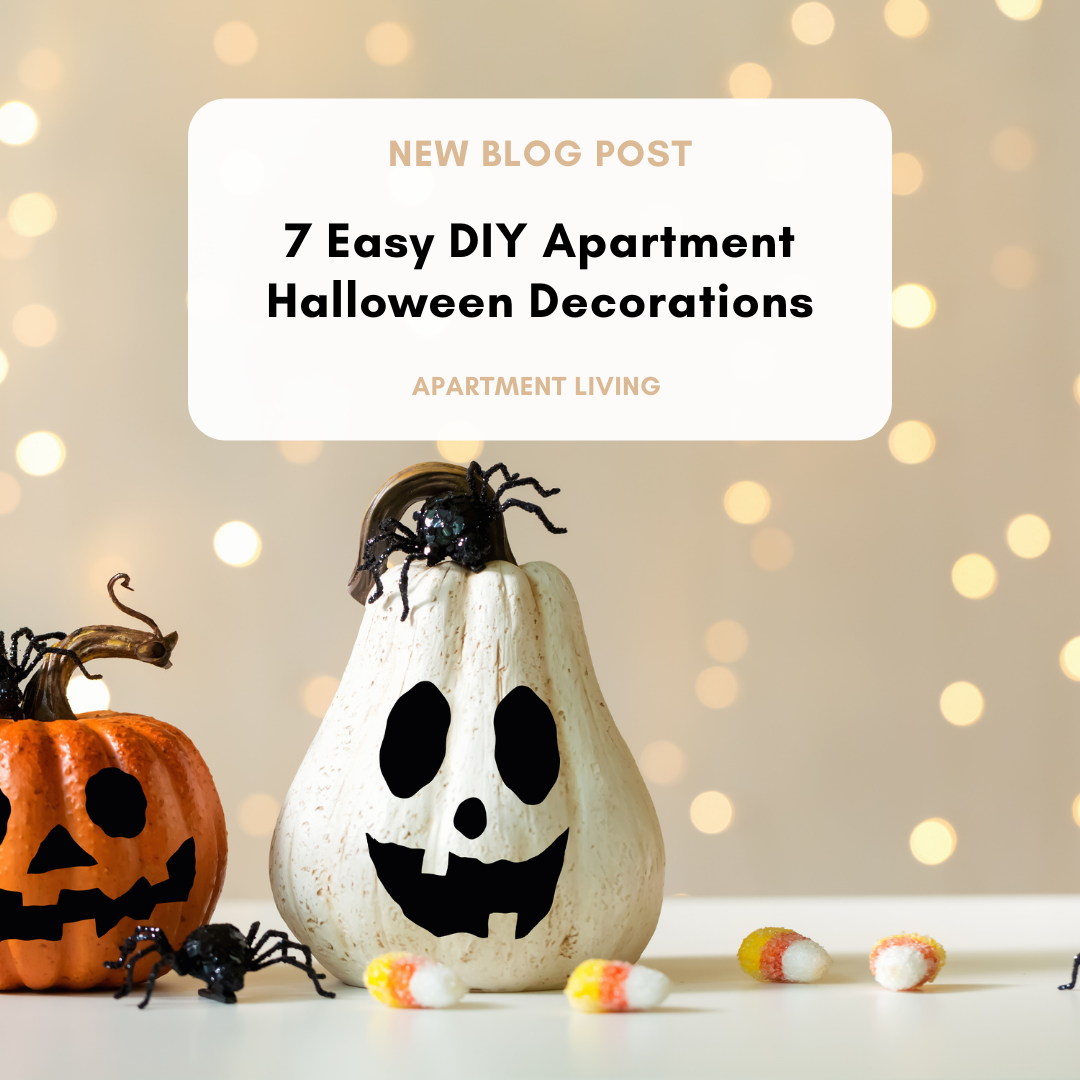 September 22, 2021 10:00 am
Leave your thoughts
Last Modified: August 15, 2022 5:43 pm
Reading Time:
3
minutes
It's time to get your apartment Halloween decorations ready! The year is continuing to fly by, and Halloween is right around the corner. There are many affordable ways to make your space perfect for the season. Create a budget and find the best ideas that work for your wallet. You can DIY most if you want a super affordable and fun way to get creative. Consider getting together with a group of your friends and have a festive craft night. Get ready to dive into Halloween!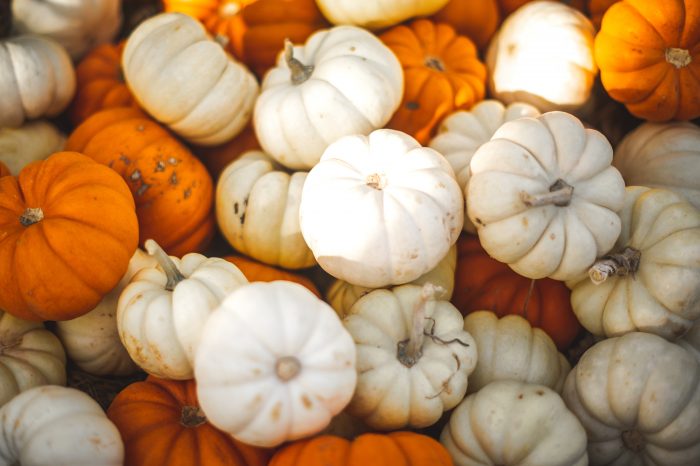 1 – Ghost Garland

A viral TikTok of a DIY ghost garland recently took off and showed the world a super creative apartment Halloween decoration idea. A ghost garland is fun and easy, and you can put it together yourself. All you need is yarn and a few simple craft supplies!

2 – Halloween Wreath

A Halloween wreath is a creative spin on a classic holiday decoration. It can become a fun and unique addition to your front door. Find a plain black wreath and add a variety of Halloween decorations. Hang it up for all of your apartment neighbors to see!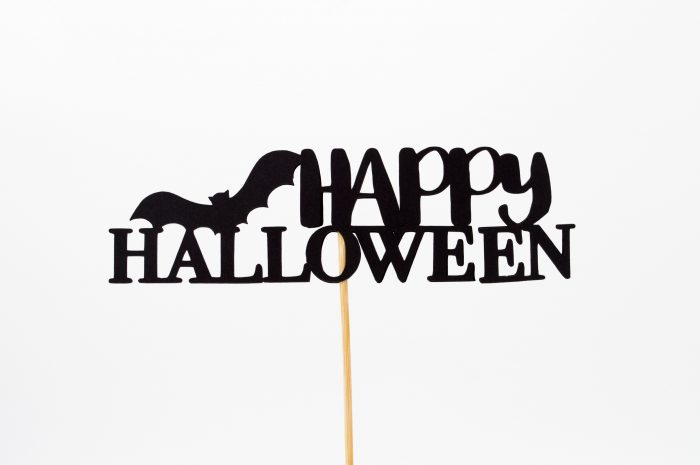 3 – Orange Tea Lights

Change the lighting in your apartment! With orange tea lights, you can make the ambiance more spooky and ready for the season. Lighting in an apartment can change the entire mood, so don't underestimate the power of even small tea lights. You can find a large pack with several that you can place on a TV stand, dresser, desk, or more.

4 – Haunted House

Discover the spookiest spin on the Christmas tradition of gingerbread houses! You can use similar couples for a gingerbread house but change the colors and candies. This is an excellent idea for kids, craft nights, or Halloween parties! Build your very own Haunted House.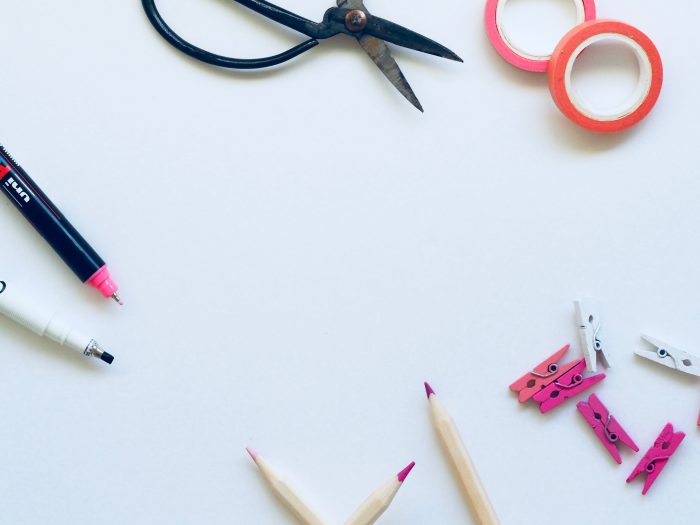 5 – Cobweb Garlands

Cobwebs are one of the most accessible and most affordable Halloween decorations! They're perfect for when you want to add an extra spooky feel to your apartment without the cost. Buy spider web decorations and place them throughout your furniture!

6 – Creative Candles

It's time to take your fall candles to the next level! With a bit of spray paint, you can change any regular candle to one that's a little more spooky. Consider spray painting the outside of your favorite candles black, orange, or silver to give it more of a vibrant holiday vibe. It will still smell just as good, but it will be perfect for the holiday!

7 – Painted Skulls

Ready for your next craft? This is an affordable apartment Halloween decoration that can add a little bit of spook to your space. Find metal or plastic skulls at your nearest store and paint them with your favorite Halloween colors! If you're looking to put together a craft night or Halloween party for your friends, this is a fantastic option! Your apartment Halloween decorations can also be a fun experience and opportunity for connection.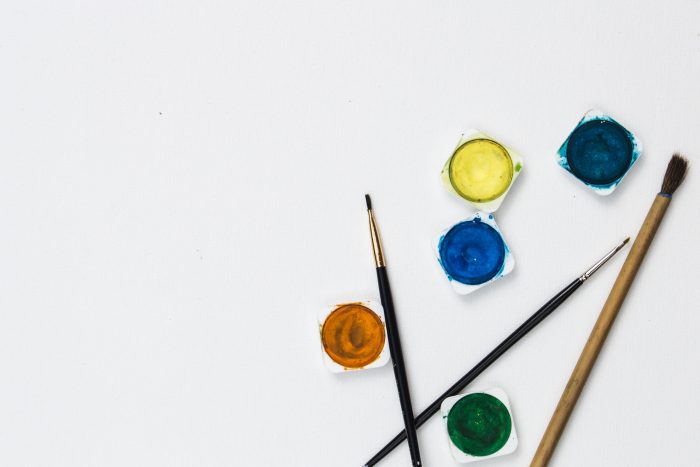 Categorised in: Apartment Living, Apartment Search, Apartment Tips
This post was written by Isabella Housel