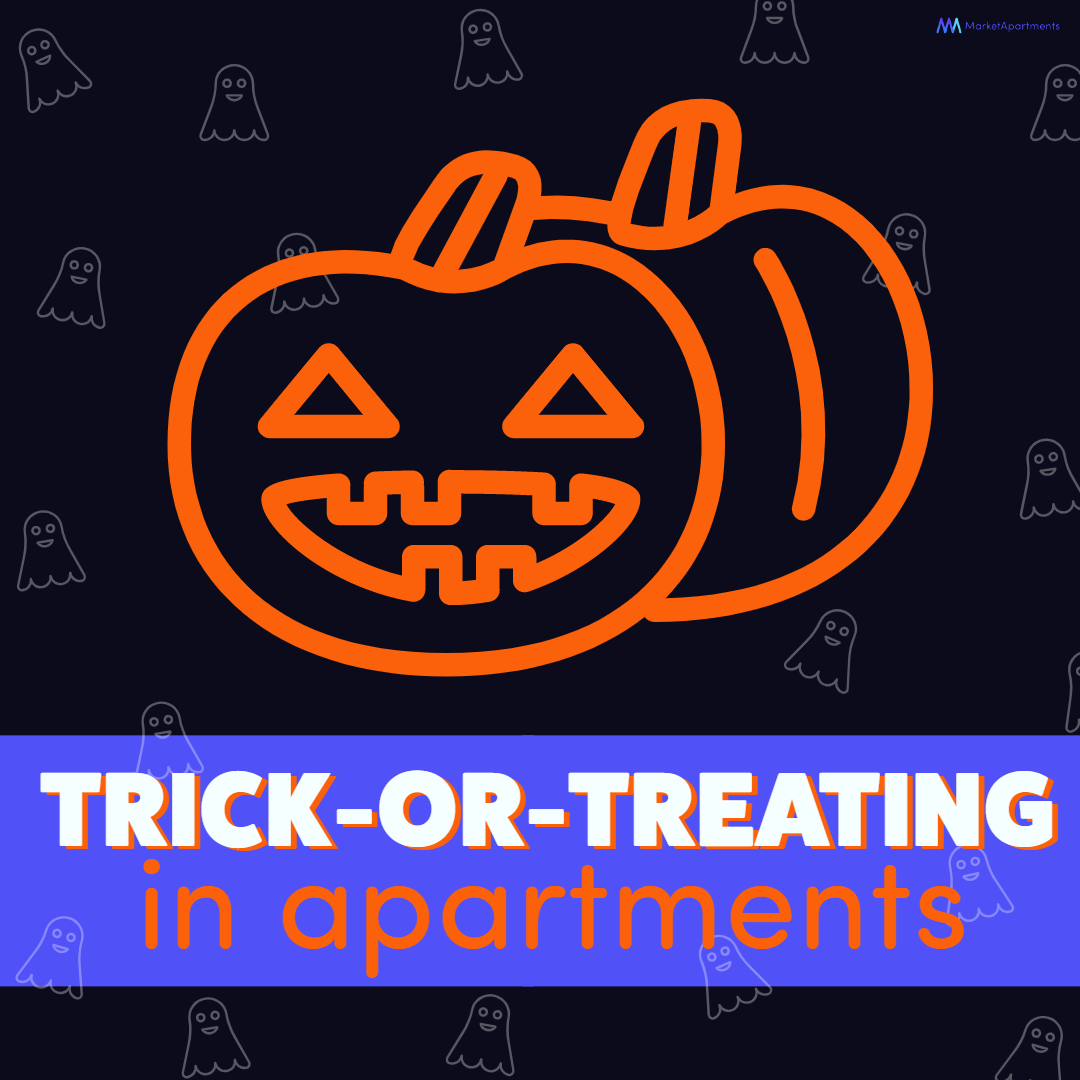 October 24, 2017 10:30 am
1 Comment
Last Modified: May 9, 2023 2:15 pm
Reading Time:
3
minutes
Ah the joys of trick or treating: delicious candy, jump scares, cards, and decorations. But wait! Isn't that only for houses? What if you live in an apartment complex? If you have a fair amount of kids in your apartment complex, follow our ultimate guide to make your apartment trick-or-treat friendly, and a big hit with the costumed kiddos! Apartment trick-or-treating doesn't have to be spooky, and can be much more fun than going to houses!
Spooky Signs
Signal that your apartment is open for trick-or-treating business with a cute, friendly sign that says so! Your neighbors may not want to bother you if they're unsure you'll be giving out candy. We've also created some signs you can hang on your door, to let families know you have candy ready to pass out.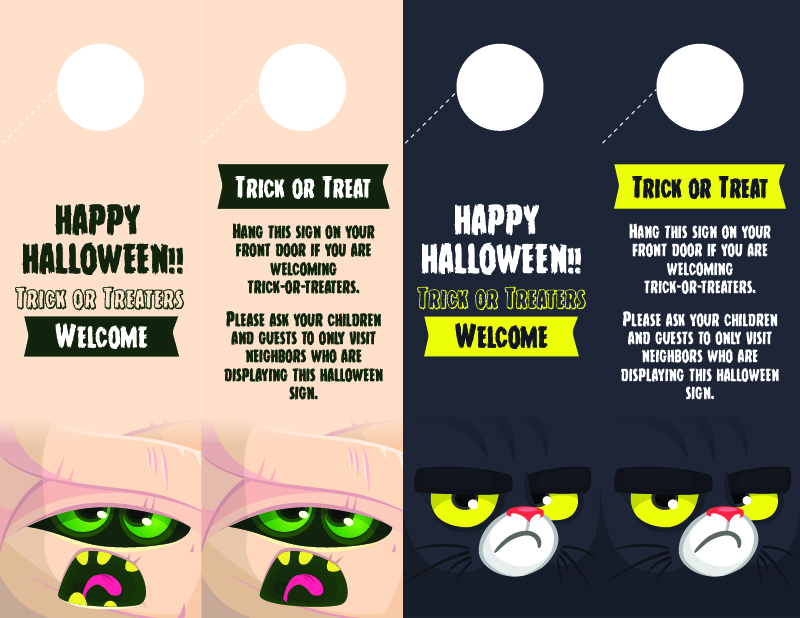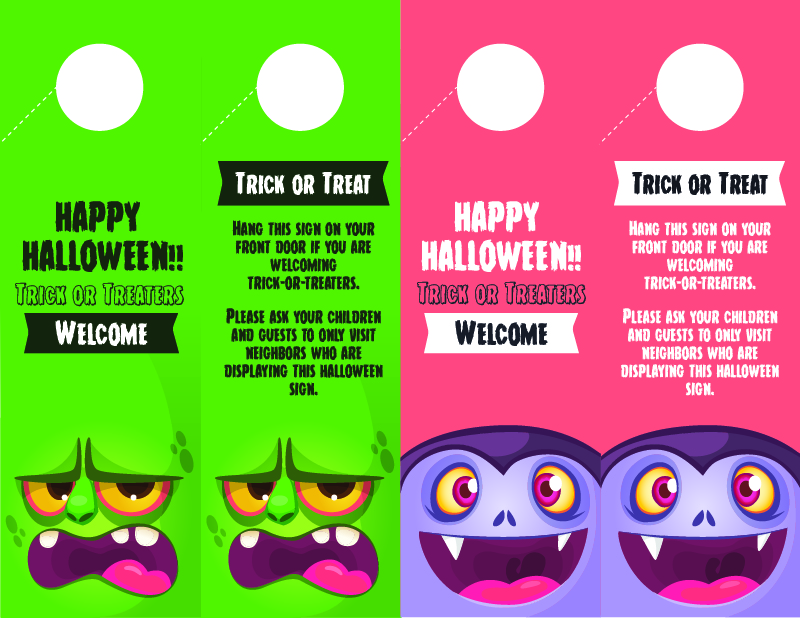 Door Decorations
To accompany your spooky sign, spice up your door decoration game to let trick-or-treaters know you've got the Halloween spirit. You can use something as simple as fake cobwebs from the dollar store to signal you're ready for the holiday. To really get in the mood, you can also decorate your apartment inside and don't be afraid to dress up yourself! There's no greater joy than seeing a child's face as you open the door in a full Captain Hook costume! If you need good ideas for apartment door decorations, check out Pinterest for some inspiration!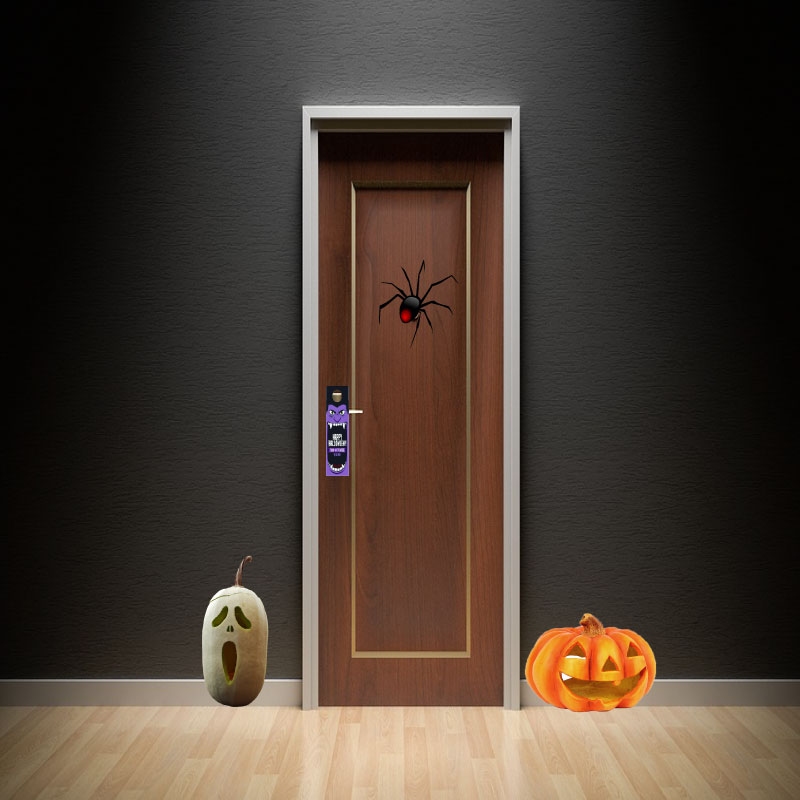 Turn on some lights! 
String up some lights on your door and light them up to let trick-or-treaters know you're home! Even if you don't have Halloween lights, turn on lamps inside your house or front porch, so kids can see that you're there with candy. Light some candles to get in the mood! There are great DIY projects out there for you to explore, everything from milk jug ghosts to bat string lights!
Keep the Good Candy on Hand!
Kids talk to each other while trick-or-treating. You can bet they know which houses have the good candy, which ones are giving out floss, and which houses are handing out caramel apples. You already know they're going to spread the news. If your apartment is giving out Reese's or Butterfingers (rather than fruit snacks), you can be sure to get some better foot traffic this Halloween.
If you're a parent wondering if you should take your child trick-or-treating around the apartment, consider these reasons why apartment trick or treating is safer, and (likely) more fun for your kids:
No traffic or crossing busy streets
No bundling the kids up and covering their costumes, if you have an indoor complex
The candy buckets will fill up faster, giving your kids more time to hang out with friends at home
Stay safe and have a spooky Halloween!
If you're interested in more apartment marketing ideas, contact us at Marketapts.com today for a FREE demo of our services. We design websites, handle online presence, and help apartments with everything digital marketing! We even have some helpful tips for residents too!


Categorised in: Apartment Marketing, For Renters
This post was written by Market Apartments