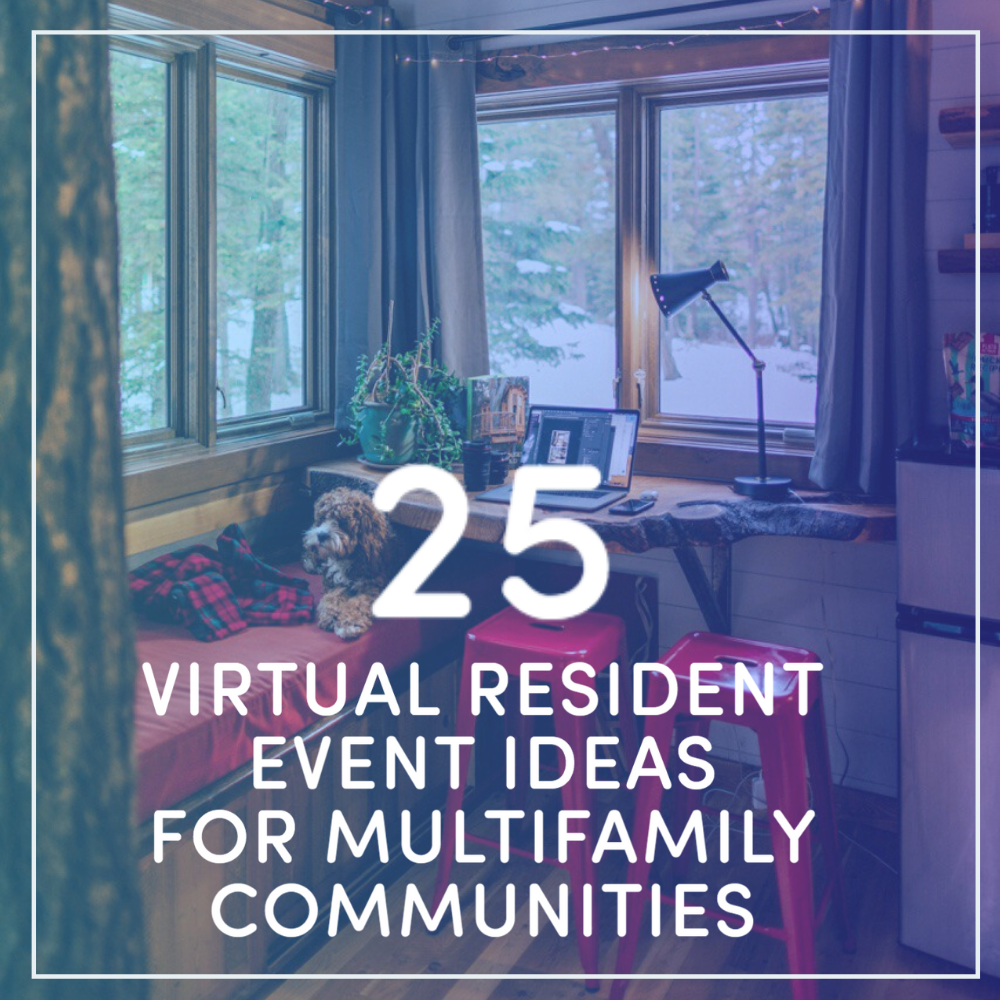 April 8, 2020 8:55 am
2 Comments
Last Modified: March 17, 2023 4:29 pm
Reading Time:
11
minutes
For the foreseeable future, multifamily communities will have to transform their resident retention efforts into virtual resident events. While the exact timeline of COVID-19 is unpredictable, it will be a while before large groups can gather together. Yet despite current circumstances, it is still extremely important to have resident events to increase your resident's satisfaction. With the current economic struggles and more, residents need an increased amount of information and connection.
It is the perfect time to provide features, and services for your residents that are still accessible despite social distancing. Not to mention, everyone can use extra activities, entertainment, and support right now. The following list will give you 25 virtual resident events that will help you stay connected to your community. Reminder, even if your residents do not participate, it will mean a lot to them that their property strives to increase their satisfaction.
Apartment marketing is so dependent on general resident satisfaction. Ease your resident's boredom, and remind them of your care, and concern all at the same time! (Follow this page for more updated information on how COVID-19 is affecting the multi-family industry.
1. Virtual Talent Show
Kick-off your virtual resident events with a talent show. Invite residents to send in a video of them performing one of their favorite talents. You can then compile the videos, and send them out to all of your residents! By doing this, you can help people step outside their comfort zones while also performing what they love.
This could additionally be a great way to promote local businesses as some of your residents may have hobbies such as writing, drawing, hairstyling, etc. It will be a great way to bring your entire multifamily community together. Encourage your property management team to participate, and show off their talents!
2. Patio Decorating Contest
Most modern apartments have a patio/balcony that can work as the perfect set-up for one of your virtual resident events. Invite residents to decorate their patios with their favorite themed decorations. Your theme could be Spring, Sports, Easter, etc. Encourage residents to get creative and develop their own decorations to set their patio apart from all of the rest.
You could also send out tutorials on how to create your own decorations! Advise them on any rules your property has, and then take pictures of the finished products! Post the decorated patios on your social media accounts, and have your community vote who the winner is.
3. Facebook Live Book Club
With a lot of extra time on their hands, many residents will be zooming through a variety of books! Create a book club that can meet via Facebook Live each week, or through any other social site. Choose a book, and send the links to your residents where they can order it online. Host regular virtual meetings that will dive into the book, and connect neighbors!
Consider choosing a free audiobook to help residents save money during these difficult economic times. If you don't want to host a book club, you can send the link of free books to residents as something fun for them to do on their own!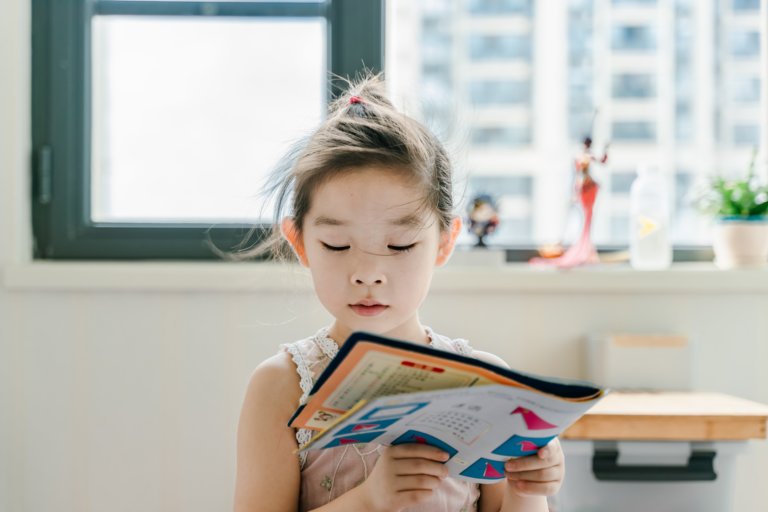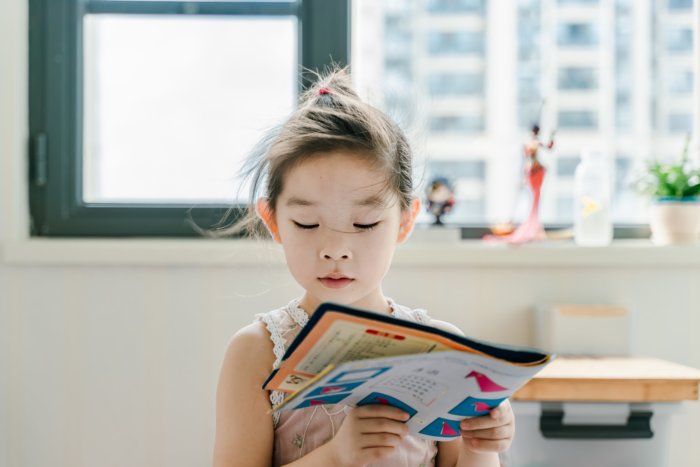 4. Netflix Party Nights
Tell your resident's to join in on a unique virtual resident event that will enhance their Netflix watching experience. Netflix Party is a new feature that is designed to connect long-distance friends, family, and neighbors with their favorite movie. It is very easy to use and can be the perfect virtual event because it requires minimal effort!
The Netflix Party extension is free and just has to be installed in order to work. Simply select a movie, then send out the instructions on how to download Netflix Party, and then you're ready to go! Residents can enjoy a movie night where they can even comment on the movie back, and forth to each other. Start your community TV watch party today!
5. Virtual Workouts
Many people are feeling down, as their normal workout, and health routine has been disrupted. Not to mention, staying inside for a prolonged period of time can be extremely hard on your mental health. For one of your virtual resident events, you could host a virtual workout!
You can stream a version of your own workout on a video conference app like Zoom. You may also consider sending out a list of possible virtual workouts to your residents. Utilize your social media accounts to connect with residents on a daily basis with health and safety resources.
6. Online Bingo
One popular idea you can use for an ongoing virtual resident event is online bingo. First send your residents a bingo card that they can download, and use. Next, set up a designated time each week for your bingo rounds. Consider using social media methods Facebook Live, and Instagram Live to instantly stream to all of your residents.
You could also host a prolonged bingo game where you will periodically announce the numbers. Lastly, you will want to attach an incentive for the bingo winner such as a gift card. There are so many virtual bingo resources online, so get creative, and give your residents something to take their mind off of things!
7. Indoor Scavenger Hunt
A fun, and unique virtual resident event is an indoor scavenger hunt. Send out a list to your residents of household items that will most likely have. You could also include a few rare items to spice up the game. Give your residents a certain amount of time to find everything on the list within their apartment.
Once they find each item, they will then take a picture, and send it to be reviewed! Whoever has all of the items, receives a prize at the end of the scavenger hunt. This is a great game for a variety of people and can be a fun way to host an activity that feels like a regular resident event.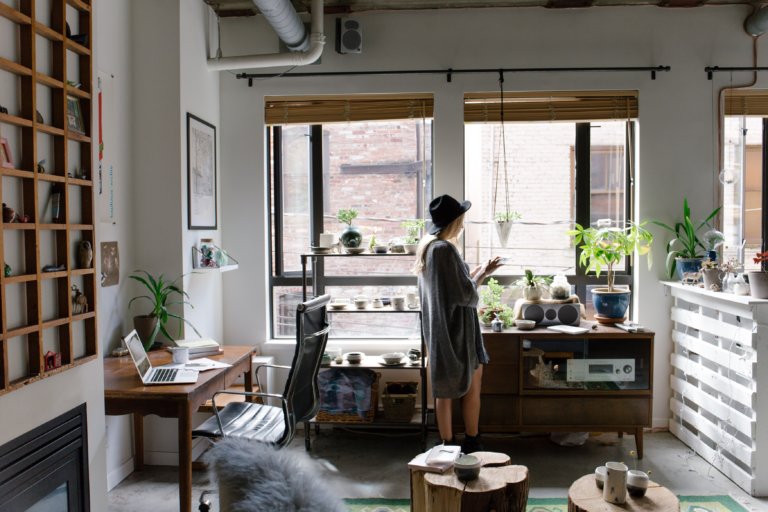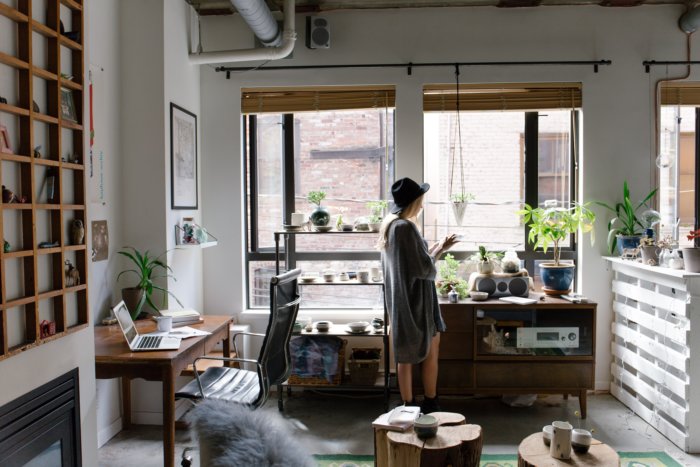 8. Social Media Giveaways
Social media may just be one of the best ways to connect with your residents during this time. Hosting a giveaway can also help your property attract traffic from a variety of sources. Most social media giveaways often feature-specific guidelines on how to enter. For example, you may host a giveaway where a resident can be entered by tagging a friend in the comments, or by commenting with a reason they love living at your property.

Giveaways on social media have become a popular social media marketing tactic for apartments to increase brand awareness and engagement with their tenants. Regardless of what you choose, it's crucial to have clear instructions. Once the dates of your giveaway are over, you can select the resident with the most entries, or in the case of a tie, choose one at random. Lastly, give a prize to the winner!
9. Virtual Contests
A lot of the classic contest games make for the perfect virtual resident events. Using emailing, resident texting, or social media, you can involve your current residents in a variety of contests. You can stick with basic ideas such as guessing the amount of a specific item in a jar, or new unique games. Whoever wins the contest will get a prize.
While this type of resident event may feel too simple, it can be a short, and easy way to get everyone involved. With the incentive of a prize, many will participate who regularly wouldn't. Plus, these are quick games that do not require a lot of time, or effort.
10. Recipe Share – Virtual Cookbook
With a large increase in time spent at home, many residents will be cooking more than they ever have before! Now is the perfect time to create a virtual cookbook with recipes from your entire community! Encourage residents to send in their favorite recipes, and compile a virtual cookbook for everyone.
You can even take it a step further, and invite residents to post their recipes to social media, and tag your property. In all of your resident retention efforts, you want to consider how you can maximize the number of people involved. You simply cannot go wrong by giving people delicious food ideas to cook, and bake at this time!
11. Social Media Scavenger Hunt
To promote your social media even further, you can host a social media scavenger hunt as one of your virtual resident events. Send detailed instructions to your residents on the tasks required to complete the scavenger hunt. This could include following your property on all social media venues, sharing your property on their social media stories, or leaving a review on your website.
The resident who has completed all of the assigned tasks the fastest will win a prize! Since more people will be on their mobile devices during this time, it is essential to connect with them in that way. A social media scavenger hunt can entertain your residents, and benefit your online presence.
12. Lip Sync Battle
Invite your residents to step outside their comfort zone, and join in on a lip sync battle! You can send out a list of approved songs, and set up a time, and virtual space for the event to happen. You could also have your residents submit their lip sync videos, and then later compile them to send out.
Regardless, this can be a fantastic way to get your residents involved during this time! Encourage residents to dress up, and be creative. You may also offer a prize for the determined winner of the lip sync battle.
13. Virtual Discussion Boards
Aside from fun resident events, it's important to keep your residents informed, and educated on what is happening within your community. On your social media accounts, you can host an online discussion about the changes going on within your community. This will save you the time of answering all of the resident's questions individually.
It will also encourage your residents to interact with each other. Obviously, you will want to monitor any discussion to make sure that the interactions are safe and professional. You could also form online discussions about random fun topics that are less about COVID-19, and more about unique subjects!
14. Virtual Yoga
Yoga may just be one of the greatest virtual resident events right now, as many people are craving a way to stay calm. The internet is flooded with a plethora of yoga classes for a variety of levels. You may form a list of online yoga classes that you can send out to your residents. You could also host a live yoga class on your social media, or encourage your community to join a live class elsewhere.
Help residents feel comfortable by informing them of what they can use for a yoga mat if they do not have one. To make things exciting, host yoga on the patios! Invite residents to set up their yoga spaces outside, and dive into a class with the fresh air beside you.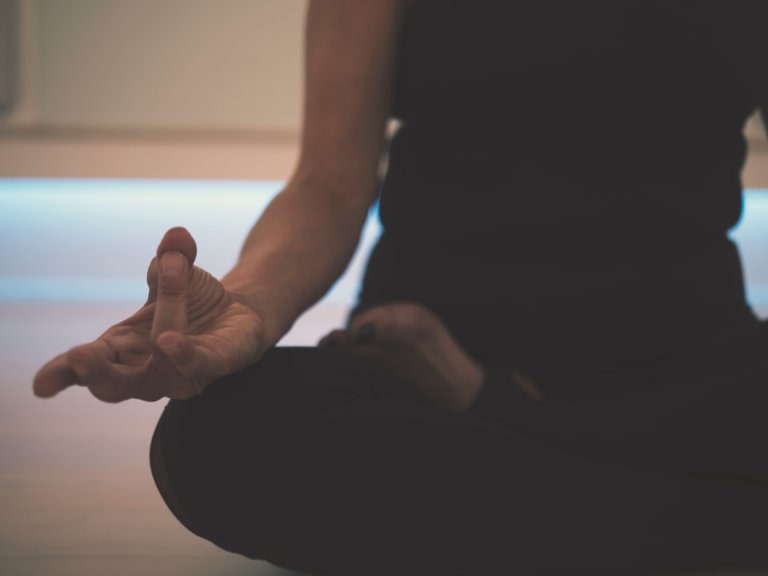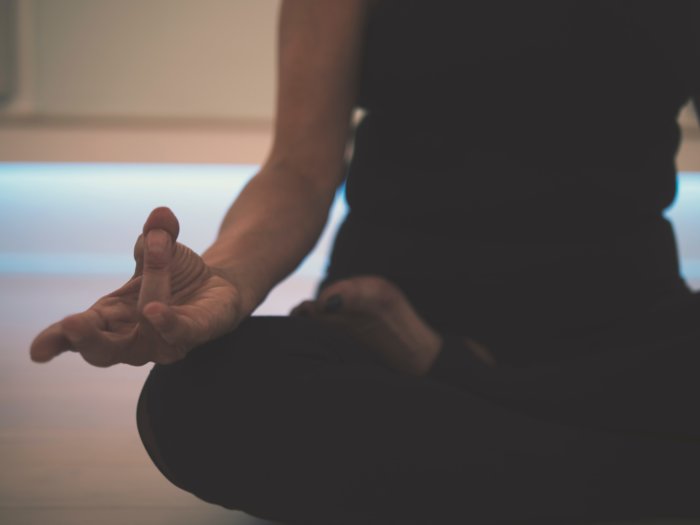 15. Weekly Email Newsletters
During this time, many residents just want to know that your property management team is there for them. With ongoing economic, social, and health changes it is so easy to feel discouraged during this time. With the news constantly spewing out information, it's hard to know what is really going on.
Set up a weekly email newsletter that can be a completely virtual way to let your resident know what is going on. Stop going door to door with flyers, and send all of the information straight to their inbox. You could also include dates and details for future virtual resident events. Your residents are looking for this type of communication, and consistency during this time.
16. AirConsole Multiplayer Games
Your virtual resident events do not have to be complex! Currently, many people are just looking for other people to connect with during this lonely time. Set up a multiplayer video game that anyone in your community can join. AirConsole is an online gaming method that allows multiple people to play the same game, at the same time.
You essentially connect your phone as the gamepad, and you're set! Choose a time and a game where residents from around your community can come together. There is a game on this website for everyone to enjoy!
17. Work From Home Tips
Since many of your residents are currently working from home, help them to feel more settled in their new environments. Send them these simple tips on working from home, along with any other resources that you see fit. The most important aspect of any of these virtual resident events is to let your residents know that you are here for them and thinking of them.
It will also be beneficial to post more regularly on your social media at this time since more of your residents will be on their phones while working from home.
18. Home Organization Tips
Assist your residents in some spring cleaning! Compile a list of home organization tips, and hacks, and send it to your residents during this time. Organizing your space at home can make you feel better amidst all of the chaos going on. There are so many wonderful hacks out there that can make being at home a much more pleasant experience! Encourage other residents to share their cleaning, and organization hacks, and share them with your community.
19. DIY Craft Projects
Working on a simple creative project can be the ideal way to take your mind off of the stress that you're feeling! Provide your residents with DIY projects that they can complete while spending time at home. Pinterest is filled with millions of simple crafts that are easy to share. You could host a craft night on Instagram, and Facebook Live.
From here, you can have residents submit the crafts that they have made, and share them on social media. This is a great virtual way to connect with your multifamily residents during a time that you will be unable to see them in person!
20. Online Trivia
An ongoing virtual resident event that you can host during this time is online trivia! It is something that you could continue on a daily or weekly basis. Using a resident messaging app, social media, or email, you could send your residents trivia questions.
Form your own rules, and develop a plan for the winner of the trivia questions. Try to get creative, and help your residents to stay involved in something ongoing during this unpredictable time!
21. Spring Decorating Contest
As a follow-up for many of the virtual resident events, you could host a spring decorating contest. With Easter around the corner and the season's changing, it's the perfect time to encourage your residents to change up their spaces.
Ask your residents to tag you in photos of the way that they're decorating, and then share these photos to your own property social media pages. Provide residents with resources that can show them a variety of free crafts to complete, and use for decorations!
22. Pet Highlights
Despite everything going on, your resident's pets are still making them as happy as ever! Their furry friends deserve all of the love, and recognition in the world right now. Encourage residents to share adorable, or funny pictures of their pets, and share them with your entire community!
Take note of how your resident's pets are helping them get through these chaotic times. Highlight the pets in your community, because they're really what makes your property feel like home!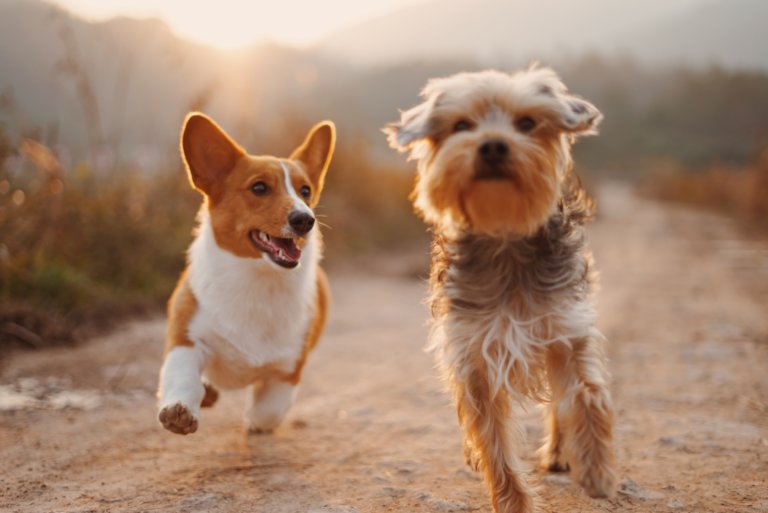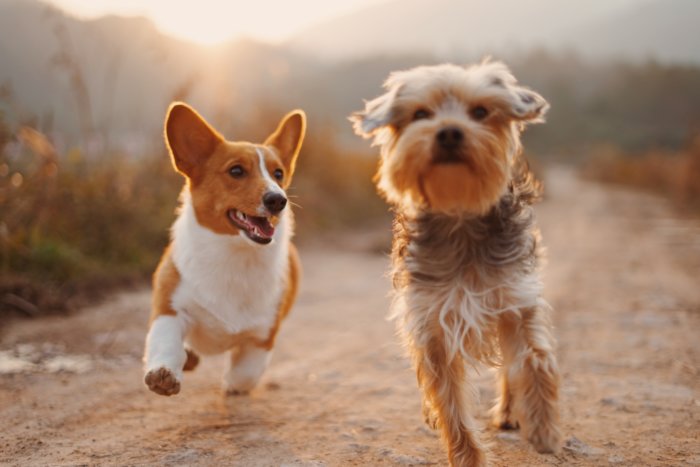 23. Apts Chat
The need for ongoing resident communication during this time is absolutely essential. Apts Chat is a simple, and bulletproof way to connect with your residents on a daily basis. It truly brings resident interaction to your fingertips. This text messaging tool will allow you to reach out to your residents all at once.
It is convenient for pressing matters, but also for all of your virtual resident events in the coming weeks. It is a fast, and incredible way to get your messages to your community! (Apts Chat is available directly through Market Apartments).
24. Collaborative Playlists
Spotify has an awesome feature that allows you to create collaborative playlists that you can share with anyone! Start a playlist for your property, and send out the link to all of your residents. Encourage them to add their favorite songs, and provide everyone with some extra tunes while social distancing. You can then share your playlist on social media! This is truly an amazing way to get your residents involved. Everyone loves listening to music!
25. Community Poetry
Writing can be intimidating for a lot of people, however, it is such a great way to express yourself, especially during difficult times. Through a variety of ways, you can host a collaborative poetry project! Invite residents to write one line, and send it in. From here, you can compile the lines of poetry together to create one collaborative poem. It will be a beautiful way to get glimpses into what each resident is experiencing at this time. Once it is all put together, you can send it out, as well as post it! This will bring your community together in a special, and artistic way.
Virtual Resident Events FAQ
What is a virtual resident event?
A virtual resident event is an activity that properties arrange for their community. Right now, these events are highly encouraged because of social distancing protocols.
What are a few virtual resident event ideas?
Virtual resident events can range from simple contests, or put together online gatherings. Easy virtual resident event ideas include online bingo, Netflix party nights, and online book clubs.
Are virtual resident events free?
Yes. For the most part, all virtual resident events are free! Due to the convenience of digital media, you can share the activities online for free. Consider using your properties Instagram, or Facebook to connect with your community.
What is the best way to inform residents about a virtual resident event?
Let your residents know ahead of time through a resident messaging app, such as Apts Chat. This will allow you to get the details out to every resident in a quick, and efficient way.
Categorised in: Apartment Marketing, For Property Managers, Resident Retention, Social Media
This post was written by Isabella Housel
Isabella Housel is a passionate and versatile professional writer with a deep love for words and a commitment to crafting compelling content that engages, informs, and inspires. With many years of experience in the industry, she has honed her skills across various genres, from creative storytelling to informative articles and technical documentation.