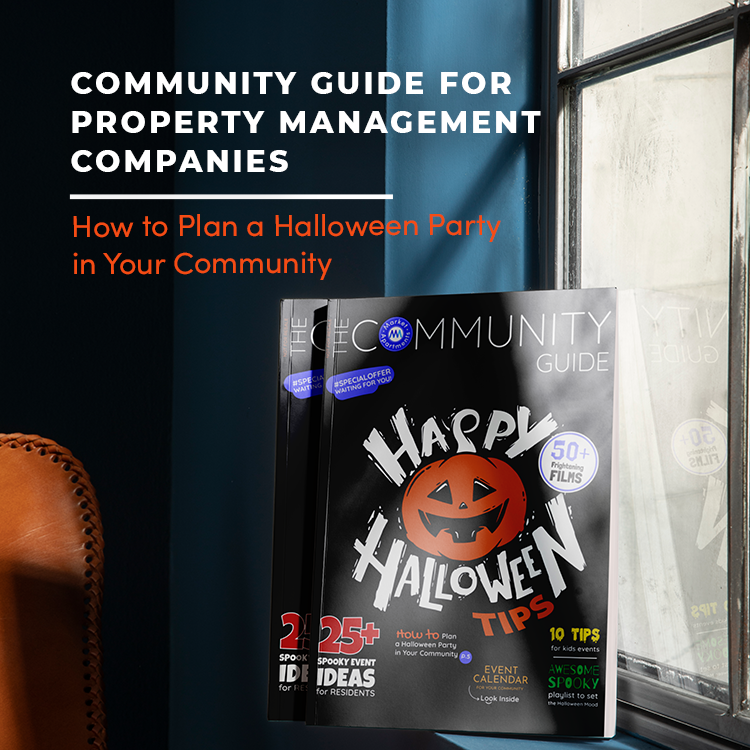 October 14, 2022 12:18 pm
Leave your thoughts
Last Modified: October 14, 2022 2:01 pm
Reading Time:
4
minutes
Planning community events can be a lot to take on, but don't let that make you or your residents miss out on all the fun. Our Halloween Community Guide can help!
This fall, our team at Market Apartments wanted to offer something extra special to the owners and management companies that we work with. We've started a series of community guides to help you plan Halloween events, get organized for your residents, and make living at your multifamily property the best it can be.
We have dedicated our first issue to planning and organizing events in October for one of everyone's favorite holidays: Halloween.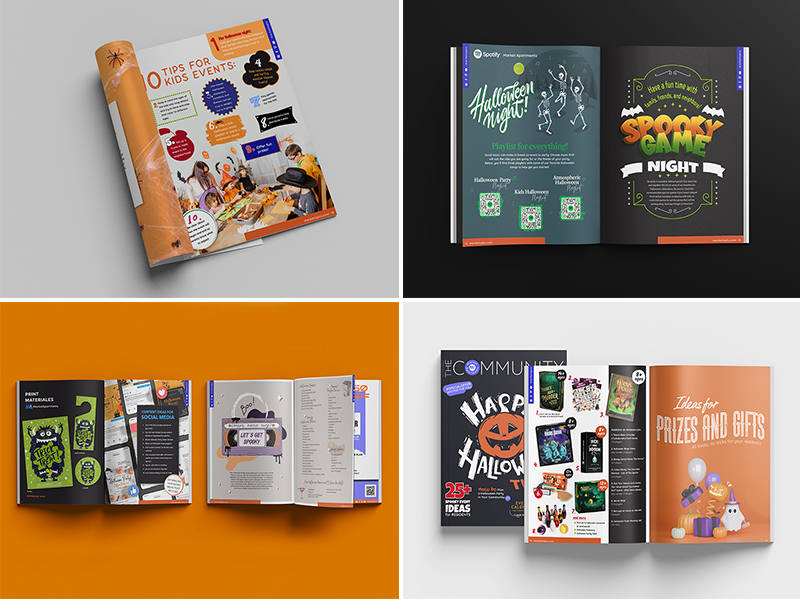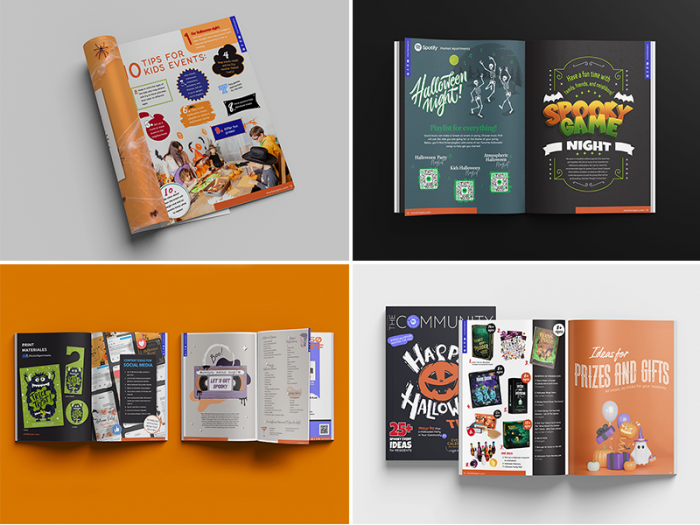 WHAT RESIDENTS WANT
Before putting this guide together, we conducted a study to find out what motivates residents to participate in community events and what types of activities receive the most positive feedback. Residents do enjoy taking part in community events and socializing with their neighbors, but that often isn't enough motivation for a high participation rate. Apartment residents are more likely to attend planned activities that align with their interests, and where they will get something of value out of it. Free classes, food, prizes, and competitive games are some of the best ways to encourage residents to get involved with their community. Once they have attended an event, it is a lot more likely they will not only attend more but will bring their neighbors.
It's also best to invite residents to events 7-14 days before they happen. You want to give them enough time to plan for it, but not so much time that they forget about it. When residents are notified of events too far in advance, they can lose interest or forget it is happening. Often, what is best is to give a quick heads up a few weeks in advance and an invite with more details 2 weeks prior. Do what is best for your community and ask your residents for feedback on what they need and what interests them.
With these things in mind, we put together an extensive guide to help you organize a high-quality event your residents will love this Halloween season.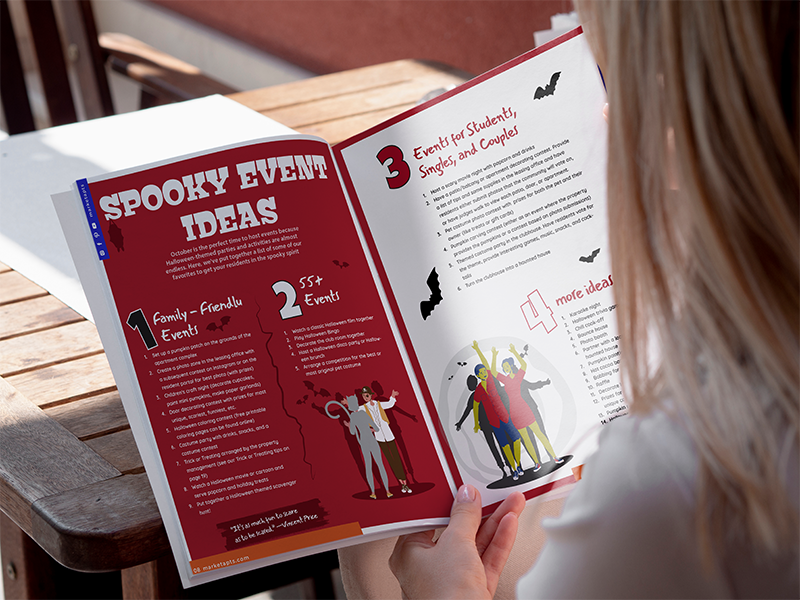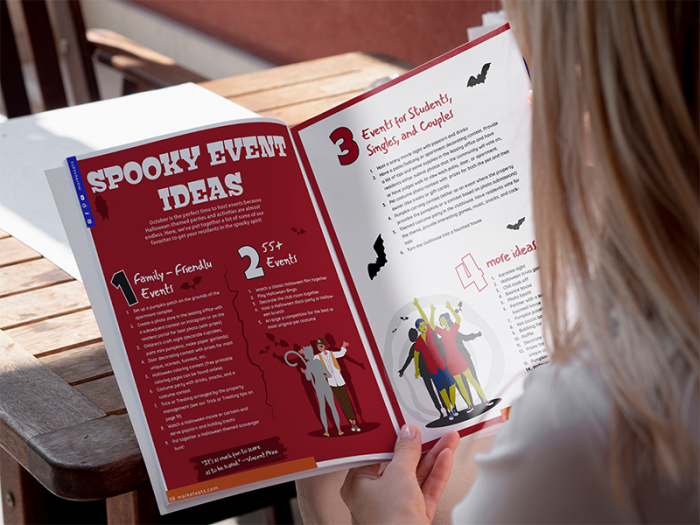 BENEFITS OF TOP-NOTCH EVENTS
When a community event aligns with the interests of your residents and has high attention to detail, each resident gets a lot more value out of it. This benefits management companies in a variety of ways.
First, there is a greater sense of community and with that, greater resident retention. Second, colorful events and parties can also generate leads for a property when management and residents share photos to social media. This gives the multifamily property a greater presence online, which is a huge marketing benefit. And don't forget, the best advertisement for your communities is positive word of mouth from your residents because people trust people they know. So, make sure residents have the best experience possible with help from our guide!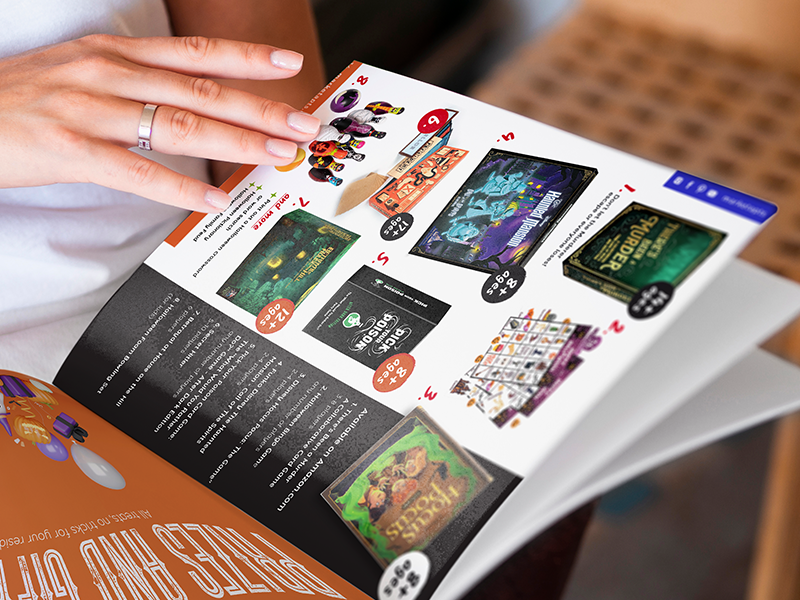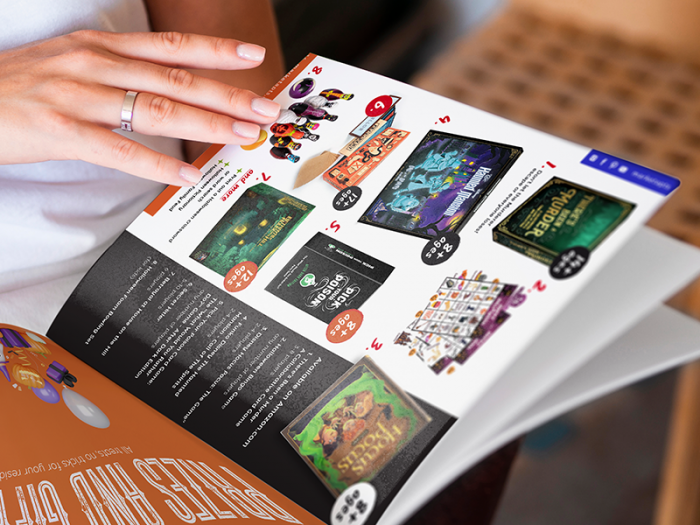 WHAT IT CONTAINS
In our exciting new guide, you'll find a variety of tips and ideas for Halloween parties plus events for families and adults of all ages. We've added a separate section specifically on trick-or-treating with extra tips for events for kids, so all your residents (even the little ones) can have a great time. No matter what you decide to organize, we have ideas to maximize the fun.
In our Halloween Community Guide, we gathered as much information as we could to make your life easier as you plan the best party of the season. Included, you'll find a calendar you can edit to then print and share with residents. There is also a printable checklist of steps to organizing an event.
Inside, there are lists of movies, games, activities, and prizes for all ages. We've included tips for pet costume contests, Spotify playlists for a spooky Halloween mood, and so much more!
For owners and managers, we've put together a list of ideas for social media and pre-made Instagram posts that you can personalize. Our team has designed door hangers, stickers, and other printable materials to keep everything simple throughout the process.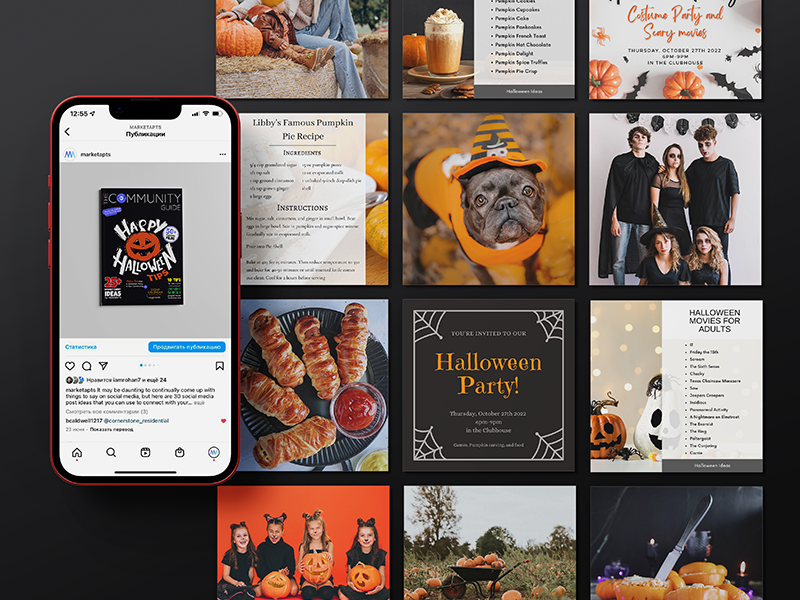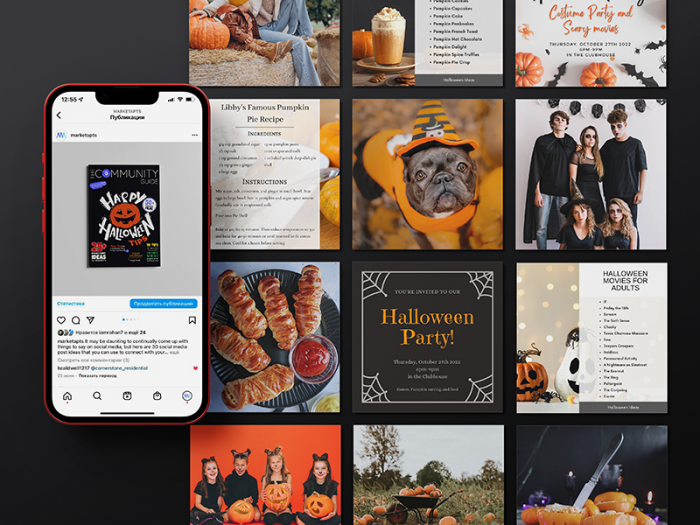 You can also edit any PDF file in our collection, add our stickers to it, or create something of your own. If there are other printed materials you need for your event, we would be happy to help! Just write to us at sales@marketapts.com or look through our other marketing services.
Planning exciting Halloween parties and events don't have to be overwhelming. Our Halloween Community Guide makes it simple for you and your team to put together an event your residents will love. Download the guide today or reach out to us for personalized marketing materials and guidance from our experts. At Market Apartments, you'll get all your apartment marketing in one place. Reach out today!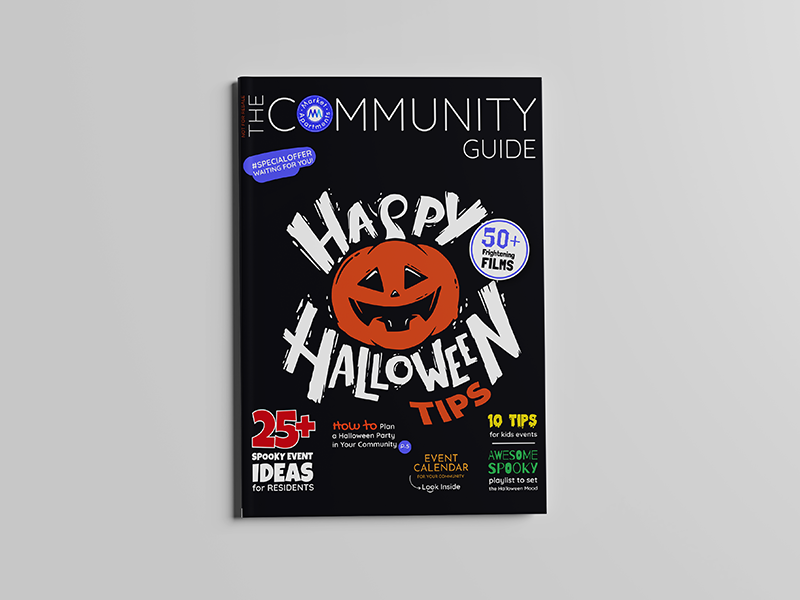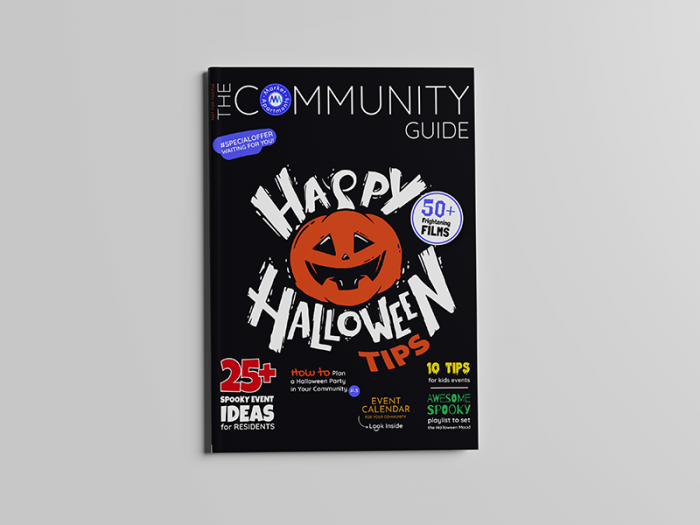 Click here for a high quality printable version of our guide!
Categorised in: Market Apartments Services
This post was written by Chandra Lloyd