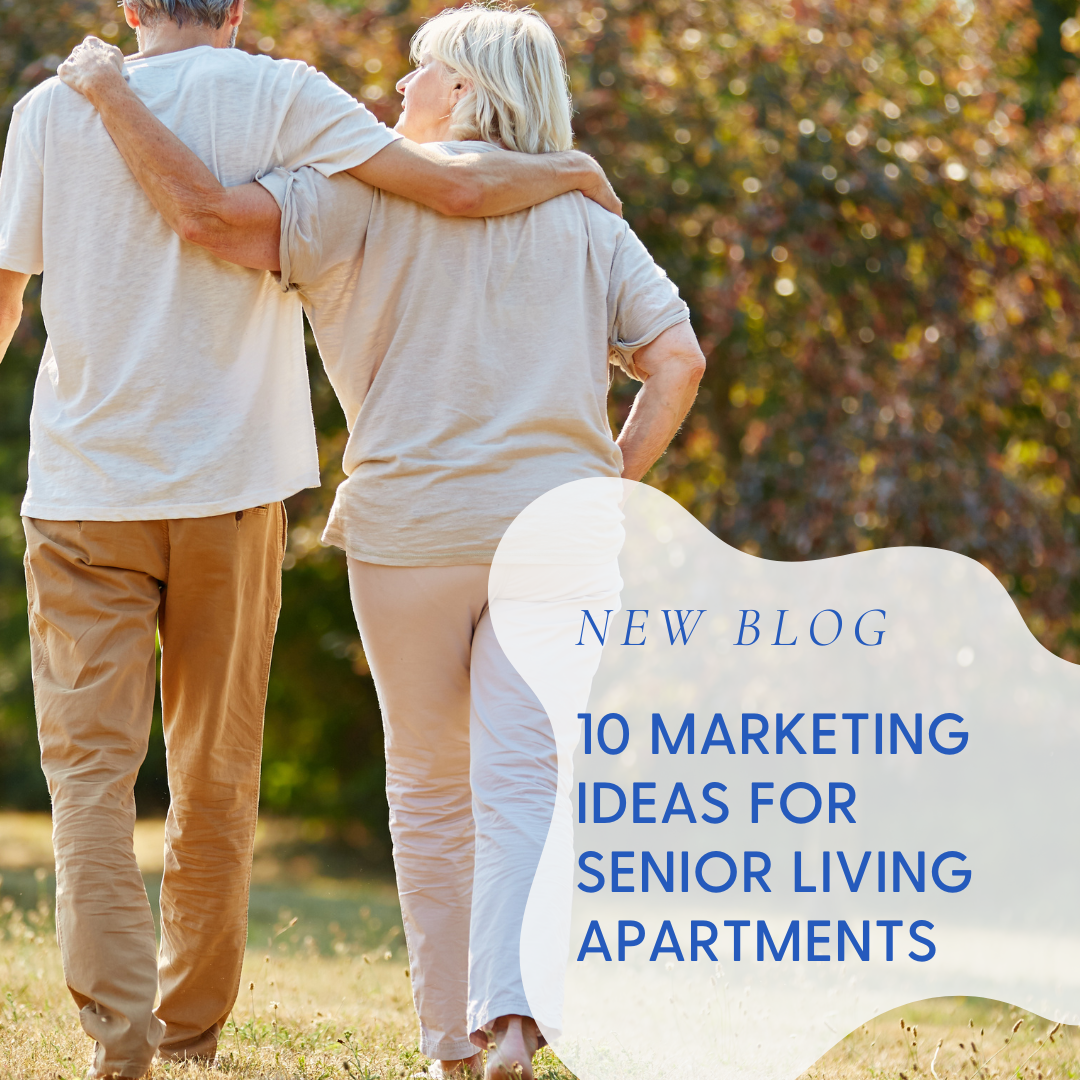 November 23, 2022 8:00 am
Leave your thoughts
Last Modified: August 22, 2023 12:14 pm
Reading Time:
14
minutes
Learning how to market senior living apartments is the key for any 55+ property that's looking to grow its community. While there are similar digital apartment marketing strategies and ideas that you can use, there are also certain ways that you will want to target a specific age group. Not to mention, senior apartments also come with additional marketing responsibilities that may be different than a regular property.

When it comes to senior living marketing ideas, targeting the baby boomer generation can yield promising results. Baby boomers form a significant portion of the senior living market, and tailoring marketing strategies to their unique preferences can help capture their attention and interest.
While many current marketing methods cater to Gen-Z, it's crucial to switch your lens as you market to your senior living community. 55+ and over apartments often consist of different activities that you can highlight as well as a variety of amenities that you will want to mention. It's essential to find the right plan of action so that you can continue to grow with your retirement property, regardless of current trends and directions.
The Importance of Marketing Ideas and Strategies for Senior Living Communities
Multifamily marketing ideas and strategies play an important role in the success of senior apartment communities. With a growing demand for unique and comfortable retirement living options, it has become more important than ever for your community to effectively market its offerings to attract prospective residents and their families. Marketing ideas for assisted living and senior communities aren't that different from for other properties, but they may be even more necessary here and you do have to adjust your strategy for your target audience.
Clear marketing campaigns help senior apartment communities create awareness and generate interest in their services. Through targeted marketing efforts like digital advertising, social media ads, email campaigns, content marketing, and community events, senior housing communities can highlight their unique amenities, services, and care options in a way potential renters can actually see them. By showcasing all they have to offer, they capture the attention of potential tenants and their families making it easy to see why they are a top choice among all the options available for senior housing.
To enhance your senior care marketing strategies, incorporating case studies can be an effective approach. These real-life success stories showcase the positive experiences of seniors in your community, instilling confidence and trust in potential residents and their families. Furthermore, leveraging inbound marketing techniques, such as informative blog posts and engaging social media content, can attract and engage people actively seeking information about senior living options.
Thoughtful marketing helps senior apartment communities build relationships with potential and current residents. By implementing effective marketing strategies like email campaigns, direct mail, and community engagement events, senior apartment communities can nurture individual relationships while creating a sense of community. Building strong relationships based on trust through personalized interactions can lead to increased resident satisfaction, referrals, and resident retention, which are necessary for the long-term success of assisted living and retirement communities.
A solid marketing strategy is vital for your senior living community to create awareness, generate interest, build relationships, and ultimately attract and retain residents. With effective marketing efforts, senior apartment communities can differentiate themselves from competitors, establish a positive brand image, and improve occupancy, while providing exceptional experiences for seniors and their families.
1 – Market to Your Senior Target Audience

Before you start marketing your 55+ apartments, you should consider the attributes that make up your target groups. If you don't know who you're marketing to then you will never be able to bring in more leads or leases. Ask yourself, what makes 55+ communities what they are? What do people normally look for when they sign a lease for a senior living apartment?
You won't just happen to find your audience by mistake. You have to have a deep understanding of the needs, preferences, and challenges of the senior demographic you are trying to reach. This includes understanding their lifestyle, what they want in amenities, their concerns about getting older, and their health and wellness needs.
Understanding and defining your core audience needs to be the first step in your marketing plan for a senior community. Your team needs to strategize for the group of people that you're marketing for, and what they want out of a home. They should be your first priority.

2 – Highlight Senior Amenities

There are a variety of amenities that may be more enticing to seniors than other demographics. They're often adjusting to a new retirement lifestyle or working a different job. They have different needs and different preferences. The same amenities that you may offer to Gen-Z renters in other communities may not be relevant. Think about the lifestyle seniors at your property will have and highlight what will help them make the most of it.
Be sure to highlight what sets you apart from your competition. Maybe you offer special amenities, advanced technology, beautiful landscaping, unique care programs, or a strong sense of friendship and community. Consider what amenities and services your senior community really wants, and see what you can incorporate into daily life at your property. Perhaps you set up a weekly yoga class or a community garden.
Begin by emphasizing the simplicity of use and accessibility of amenities designed exclusively for elders. Emphasize the existence of fitness centers supplied with senior-friendly exercise equipment and programs, as well as large community areas for social meetings and activities. Highlight the importance of outdoor places, such as walking paths, gardening grounds, and quiet seating areas, where residents can enjoy nature and connect with other members of the community.
Make your senior living community marketing an extension of all you have to offer your residents simply by putting your great features at the forefront of your marketing materials. Show off your senior amenities so that your community is irresistible to potential renters!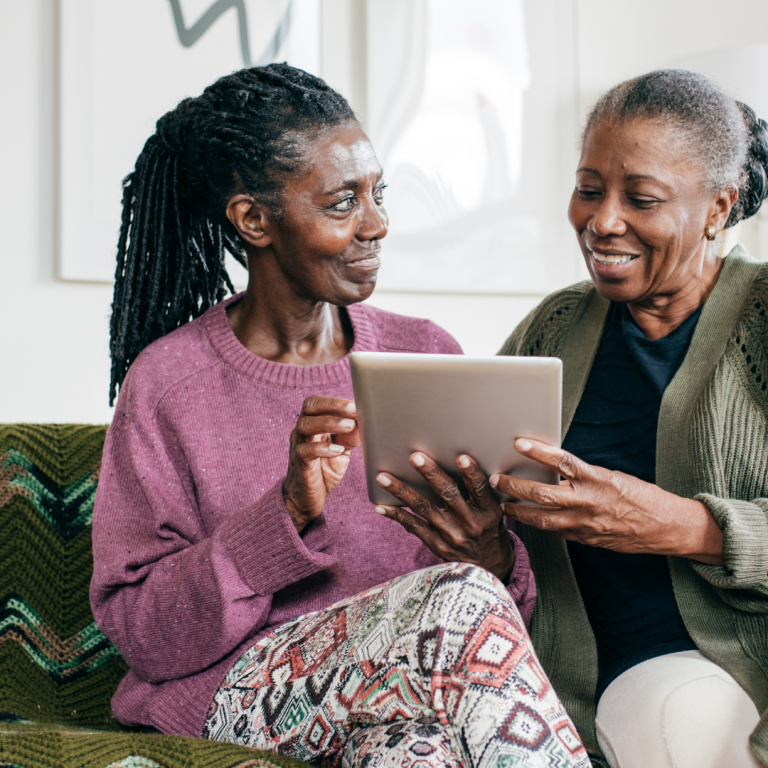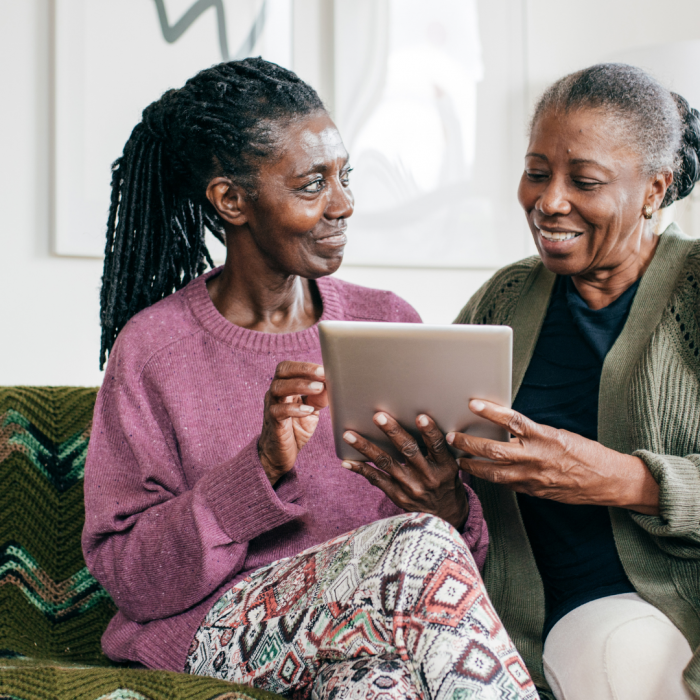 3 – User-Friendly Websites

All multifamily marketing, regardless of the type of property, can benefit from a user-friendly website. When websites are difficult to navigate, it becomes impossible for potential renters to get the information that they need to make a decision. That's especially true when it comes to senior apartment websites.
Seniors and their families often have to do a lot of research when looking over their senior living options. It's important that they can access comprehensive information about your property quickly and easily. Make it as simple as possible for them to get the details they need about the location, amenities, services, care options (if needed), and the frequently asked questions. You want your website to help potential residents make informed decisions about whether the senior apartment community meets their needs and where would be the best fit for the next phase of their lives.
Look to improve your overall website functionality, so that people have a good experience looking at your apartment website. A positive user experience is important for seniors. Your website is often your first point of contact with them and it is where you start to build that necessary relationship of trust with them. If your website doesn't have intuitive navigation, clear and legible fonts, and easy to use forms, it is likely that they will move on to other community websites where they feel better understood and have an easier time finding the information they need. A seamless user experience can help build trust and credibility with future tenants and their families.
Seniors frequently have varying levels of comfort and experience with technology, so you need to make sure your website is easy to navigate and accessible for users no matter their age and technical abilities. Prioritize accessibility so that seniors who may have hearing or vision impairments or physical limitations can still interact with the website easily and gather the information they need. From here, you can customize your senior apartment website with special features that will make it unique and eye-catching, while staying simple to use.

4 – Choose Pictures Wisely in Your Senior Living Marketing

Choosing the right photos for marketing apartments for seniors is a critical component of creating a compelling and effective campaign. As seniors evaluate potential living options, they seek a sense of connection and familiarity with the space they may soon call home. The visual presentation of an apartment can make or break that emotional connection, and subsequently, the likelihood of making a sale. The right photos can evoke positive emotions and help seniors envision themselves living in the space.
Many apartment marketers make the mistake of selecting pictures that are irrelevant to a retirement community. If you are hoping to draw in more senior renters, you need to remember that your audience is older adults. Ensure that the pictures on your website and within your social media line up with the median ages of your community. Help your future residents envision what it's like to be a part of your property. Make your senior living marketing photos applicable to those who will be renting.
Showcase the interiors of vast and modern properties, such as well-designed kitchens, inviting living areas, and comfy bedrooms, to give prospective occupants an idea of the quality and comfort they may anticipate. Furthermore, emphasize gathering places such as lively social lounges, breathtaking dining rooms, and well-equipped fitness centers, which demonstrate the opportunity for socializing and taking part in gratifying activities.
Including images of community events, such as group exercises, art classes, or game nights, might help to demonstrate the neighborhood's lively and dynamic social life.

5 – Offer Special Services for Assisted Living and Senior Living Communities

In recent years, it has become more popular in marketing to use visual information, especially images and videos. Here are some distinct patterns in the marketing use of images and photography.
As people get older, their priorities often change and they want different things out of life. Older adults are known to take an interest in various hobbies from photography to birdwatching to music, and so much more. Aside from special amenities, contemplate what services you can add to impact your resident's daily life.
Consider adopting on-site healthcare assistance, where experienced personnel could provide medical support and routine check-ups. This can involve medication management, blood pressure monitoring, and mobility device help. Furthermore, providing transportation to neighboring medical appointments, grocery stores, and social events can considerably reduce mobility issues and guarantee that elderly persons can keep an active and independent lifestyle.
Another helpful service to consider is conducting educational workshops or seminars on senior-related issues such as financial planning, healthy living, and digital skills.

Additionally, consider the ways that you can add more convenience for everyone who wants to better their senior lifestyle. Can you possibly provide easier access to public transportation? Perhaps, you can make paying rent more accessible, or offer community gathering rooms for events? Don't just rely on your apartments to help your property grow. Enhance your property by enriching your residents' lives.

6 – Strategize Marketing Channels like Facebook and Email Marketing

While there are so many marketing channels that can be effective for apartments depending on your community, it's important to remember that not all of them are effective for every type of property. For example, while posting regularly on Tiktok may take one Gen-Z property to the next level, this same strategy doesn't likely apply to senior properties. Rather than investing your time and energy into efforts that your audience isn't viewing, place that investment elsewhere.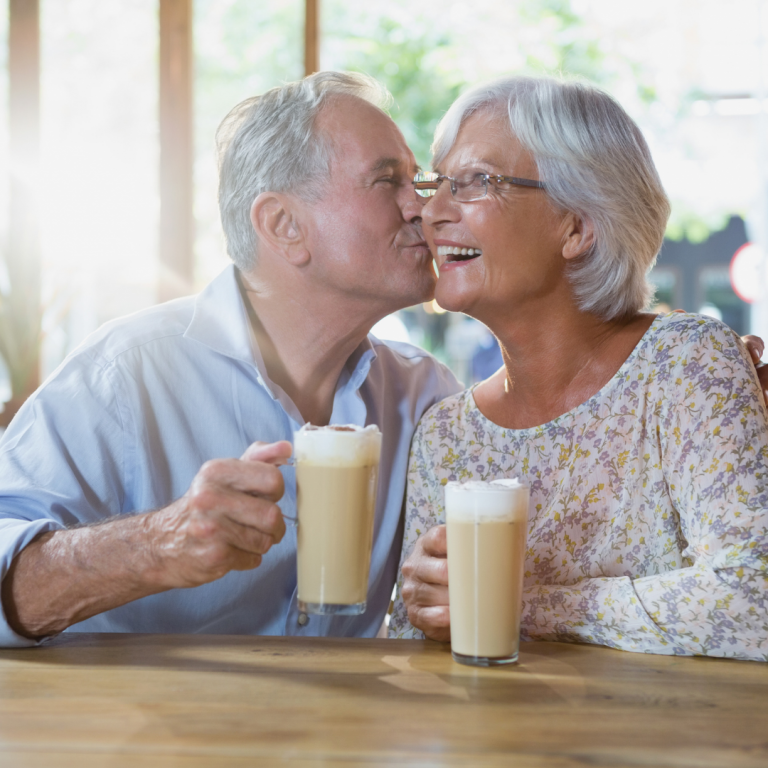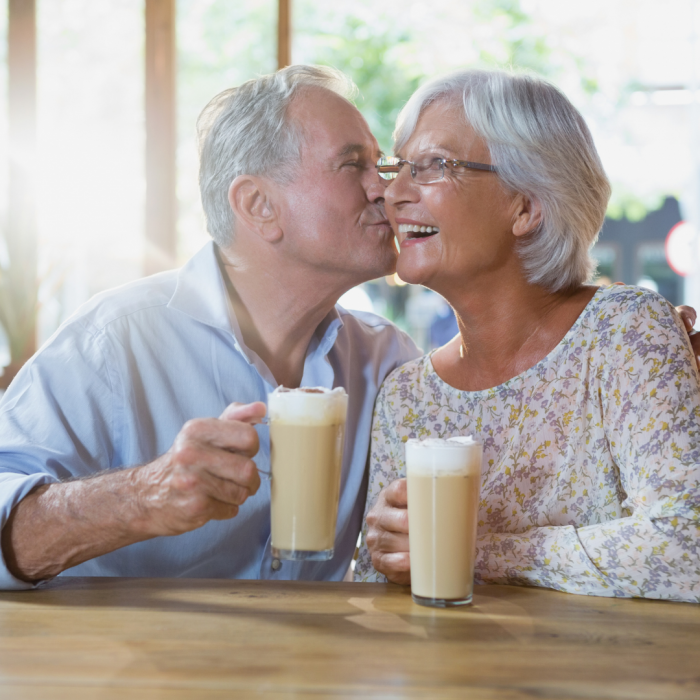 In contrast, Facebook is likely a place where many of your future and current residents visit frequently. If you don't have one already, look at starting a Facebook Business page that gives residents opportunities to leave reviews, and see current updates. If you aren't quite sure what apps or social media platforms your target audience is showing up on, consider doing a survey to collect more data!
The use of social media and digital advertising has changed assisted living marketing throughout time, opening up new channels for connecting with prospective residents. Retirement homes are increasingly using Facebook ads as a cost-efficient method of reaching a specific population. To make sure that their advertisements are seen by the right demographic, communities can construct customized audiences based on variables like age, hobbies, and geography.
Though many seniors may not frequently be on social media, many of them do use email regularly. Email marketing can be a powerful tool for senior living apartment communities to connect with both potential and current residents as well as their families. By building and maintaining an email list, retirement communities can send personalized emails that provide valuable information, promotions, and updates, and help build that relationship with senior residents.
Email campaigns can include newsletters, invitations to community events, and educational content. They are a cost-effective and efficient way to communicate the unique benefits of your senior property. Nurture relationships with your potential tenants, keep current residents informed and engaged with the retirement community, and create a sense of community with email marketing.
7 – SEO For Senior Apartments


When it comes to marketing ideas for senior living communities, embracing the power of digital marketing is essential in reaching and engaging with the target audience effectively. When it comes to independent living, search engines play a crucial role in the decision-making process for potential residents and in your digital marketing strategy. Many seniors start their search online, which means that search engine optimization (SEO) is essential for senior living communities. A well-optimized website can help senior apartments appear higher in search engine results and attract more visitors to their website.
Once a potential resident expresses interest, the sales team plays an important role in the process. They provide information about the senior living facility and answer questions to help new residents make informed decisions. From there, the sales team works to build a relationship with future residents, ensuring they feel comfortable and confident in their decision to choose the community for their independent living.

Since retirement housing is only open to a specific group of people, you will want to make it easy for that audience to find you online. The best way to increase your online traffic is to improve your search engine optimization. SEO for senior living apartments helps bring your property to the front of the search results. As your future resident searches on their phone and desktops, you can work to be at the top of their list. With more clicks and traffic, you will get in front of the right people who are ready to move in.

8 – Smooth Leasing Process

Assisted living communities face a unique set of challenges when it comes to attracting new residents. In the highly competitive senior apartment industry, paid advertising has become a necessary tool for many communities to stand out and reach potential residents. Investing in targeted advertising can help increase visibility and drive more qualified leads to the community's website.
However, simply getting potential tenants to the website is not enough. The leasing team must also be equipped to handle inquiries and guide prospects through the decision-making process. A successful leasing team builds relationships with prospects and works to understand their unique needs, concerns, and preferences to ensure a good fit between the resident and the assisted living community or retirement home.
Oftentimes, transitioning to a senior apartment can be hard for many who are 55+. The task often involves stressful moving situations and a new change of lifestyle. The easier that you can make your leasing process, the more leads that you will see easily convert to leases. First, consider how easy it is to find information on your property. Second, review your application process and ensure that it's designed to be clear and simple. Last, discover the ways that you can make the signing process more convenient. It's easy to become frustrated in any leasing process, and this will help to ensure you don't lose any high-quality leads along the way.

9 – Build Local Lifestyles

Building a lifestyle that seniors can thrive in is at the core of what senior care and assisted living communities are all about. From tailored care plans that meet each resident's unique needs to engaging in social activities and events, the aim is to create a sense of purpose and fulfillment for seniors. You want to offer a variety of services and amenities at your property and create an atmosphere where seniors can thrive. Make sure they have the resources that help them feed their physical, emotional, and social well-being.
Help your future residents create a vision of their future! While you focus on your senior living marketing, take note of the aspects of your neighborhood and local area that make it one of a kind. Include local content marketing on your website, social media, and beyond. To take it a step further, you should consider making a community blog that highlights different elements of your amazing city.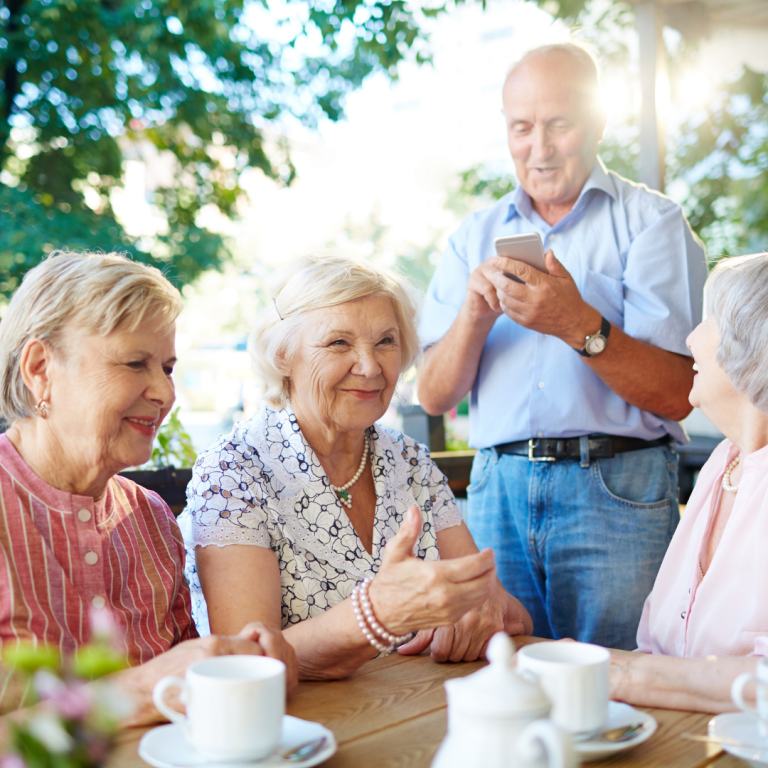 10 – Make Your Senior Community Feel at Home

Whether they're going through a life change of retirement or welcoming their grandkids to their apartment, seniors want to feel that home can be their favorite place to be. Prioritize making your residents feel right at home, and place this type of messaging at the forefront of your 55+ apartment marketing.
One important aspect of helping seniors feel that level of comfort in your community is building trust by building relationships. Residents and their families have to make decisions about retirement living communities based on trust and credibility. They may not have a lot to go on at first, so senior marketing should focus on building that trust through testimonials, reviews, and personalized outreach. It isn't enough to highlight the staff's expertise. They need to show they care.
When marketing retirement communities, take time to host events, provide educational content, and nurture leads through email campaigns. Remember people's names and details they've shared with you when you reach out to them. Building relationships can create a sense of trust, create a positive rapport, and help potential senior residents feel at home, which will have an influence on their decision making.
When it comes to the senior living property itself, make it as comfortable and homey as possible. Highlight the ways seniors can make their apartment feel more like home and where gathering spaces are available when family visits or for group activities.
Many older adults spend time indoors and want to feel greater comfort as the years go on. Even active senior communities will want to have spaces that make this phase of their life as relaxing and fulfilling as possible. Make sure the amenities and services you offer help them feel like it is their home, where their family is welcome, and where they can live the lifestyle they've looked forward to.
Innovative Senior Living Apartment Marketing Strategies

Embracing Virtual Reality (VR) Tours: In an era where technology is king, senior living communities are stepping into the future with Virtual Reality (VR) tours. These immersive experiences allow potential residents and their families to explore the facilities from the comfort of their homes. It's not just a trend; it's a revolution in elderly housing marketing strategies.
By offering a realistic and engaging view of the community, VR tours can significantly enhance the decision-making process.
Leveraging Social Media for Community Engagement: Social media isn't just for the younger generation. Many seniors are active on platforms like Facebook and Instagram, seeking connection and information. Innovative senior living apartment advertising strategies now include creating vibrant online communities that mirror the physical ones.
Regular updates, engaging content, and responsive communication can turn a Facebook page into a virtual community center. It's a modern technique that resonates with both the residents and their tech-savvy children, who often play a vital role in the decision-making process.
Challenges and Solutions in Marketing Senior Living Apartments
Challenge: Limited Understanding of Senior Needs. Many marketing professionals struggle to grasp the unique needs and preferences of seniors, leading to ineffective strategies.
Solution: Conduct thorough research on the senior demographic, including surveys and interviews with seniors and their families. Tailor marketing strategies to resonate with their specific needs, values, and lifestyles.
Challenge: Overemphasis on Digital Channels. The heavy focus on digital marketing often overlooks the fact that many seniors are not tech-savvy. This can lead to a disconnect in reaching the target audience.
Solution: Balance digital efforts with traditional marketing channels like print, radio, and community events. Engage seniors where they are most comfortable, ensuring a more inclusive approach.
Challenge: Lack of Personalized Engagement. Generic marketing messages often fail to connect with seniors who seek personalized and empathetic communication.
Solution: Implement personalized marketing campaigns that focus on individual needs and preferences. Utilize storytelling and emotional appeals to create a more engaging and relatable connection.
Challenge: Compliance with Regulations and Ethical Consideration. Marketing to seniors involves navigating complex regulations and ethical considerations, which can be daunting and lead to legal issues.
Solution: Stay abreast of all relevant laws and ethical guidelines related to senior living marketing. Collaborate with legal experts to ensure that all marketing materials are compliant and respectful of seniors' rights.
Challenge: Difficulty in Showcasing the Real Experience. Virtual tours and brochures may not fully convey the warmth and community spirit of a senior living facility, leading to skepticism.
Solution: Offer in-person visits, testimonials from current residents, and community engagement events. These real-life experiences can provide a more authentic and convincing portrayal of the living environment.
Learn how to market your senior living apartments!

Marketing senior apartments is all about building trust and creating a positive reputation within the community. Brand ambassadors play a crucial role in this process, as satisfied residents and their family members can provide powerful endorsements that carry significant weight. By cultivating a positive relationship with tenants and their families, communities can turn them into brand ambassadors who spread the word about the quality of the living experience.
Marketing and sales teams can also leverage these relationships to create authentic, compelling content that speaks to the needs and concerns of potential residents.
FAQ
What Makes Marketing for Senior Living Apartments Unique? Marketing for senior living apartments requires a compassionate approach, focusing on the specific needs and preferences of seniors. It's about creating a sense of community and understanding the unique lifestyle they seek.
How Can Social Media Be Leveraged in Senior Living Marketing? Social media platforms can be powerful tools for connecting with seniors and their families. Sharing stories, hosting virtual tours, and engaging with comments can build trust and showcase the vibrant community within the senior living apartments.
What Role Does Content Play in Marketing Senior Living Apartments? Content is key in conveying the values and benefits of senior living apartments. From blog posts to newsletters, content that resonates with seniors and their families can drive engagement and foster a sense of belonging.
How Can Community Events Enhance Senior Living Marketing? Community events are vital in creating a lively and engaging environment. Hosting regular events that cater to seniors' interests not only enriches their lives but also serves as a marketing tool to attract potential residents.
What Strategies Can Be Employed to Improve Online Reviews for Senior Living Apartments? Online reviews hold significant sway in decision-making. Encouraging satisfied residents and their families to share positive experiences online, responding to reviews, and maintaining an active online presence can boost the reputation of senior living apartments.
Don't let a busy schedule stop you from improving your senior apartment websites or growing your property. With the right audience and strategies in place, you can find the residents who are looking for your unique senior community. Work with marketing experts who know the market, and can help you find the pieces that you're missing. With specialist support by your side, you don't have to wonder if what you're doing is making a difference. Get started with Market Apartments!
Categorised in: Market Apartments Services
This post was written by Isabella Housel
Isabella Housel is a passionate and versatile professional writer with a deep love for words and a commitment to crafting compelling content that engages, informs, and inspires. With many years of experience in the industry, she has honed her skills across various genres, from creative storytelling to informative articles and technical documentation.