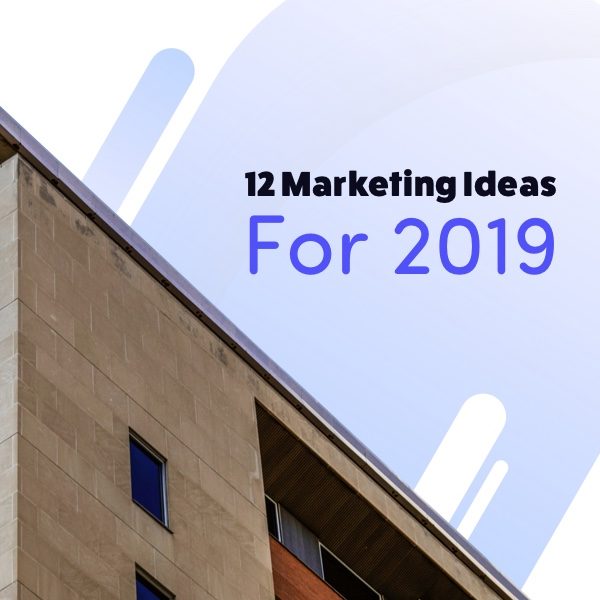 November 9, 2018 11:35 am
6 Comments
Last Modified: August 13, 2019 5:52 pm
Reading Time:
8
minutes
Halloween is over and we now have Christmas music blaring overhead in every single retail store, supermarket, and sporadically over the radio which is a good sign that 2019 is almost upon us. Like every year, marketing is going to play a huge role in how successful your property is, and while the Christmas music might be overplayed – it's never too early to start looking at your upcoming marketing strategies for 2019. In 2018 we saw a variety of new updates and apartment marketing ideas implemented to adapt to the ever-changing digital world and we can assume the same for 2019.  Staying on top of marketing trends could help maximize your time and resources for the upcoming year. We understand that staying trendy while trying to manage your property can get your hands full. So, we have highlighted some of the best apartment marketing ideas that we think you should pay attention to this upcoming year.
1. Prioritize Good Photography
If I said it once I'll say it again. Professional photos are a must have for any property. We live in the world of Instagram and Pinterest where whoever has the best photos wins the most likes or in this case – leads. The photo gallery is one of the most visited pages on an apartment site and on every other page there should be a photo of the apartment, so the pictures need to leave a good impression on potential residents. On the rise – literally – is drone photography and the numbers say enough. In a recent study by SoldByAir they found that high volume real estate agents used aerial photography 3.5x more than low volume agents and that the listing price of homes with drone photography was higher. Pointing to a correlation between drone photography and success! Check out our blog on the importance of professional photography for more information!
2. Floor Plans & Virtual Tours
It's important for prospects to know what they are getting themselves into before they sign that lease. They need to visualize what it's going to be like in there new home and if photos are the number one way to do that, then floor plans are a close number two.  Floor plans are the second-highest recommended update on apartment websites and the floor plan page is the most visited page on the website other than the home page. If you are looking to spice up your floor plan game we recommend looking into 3D floor plans or if you really want to amaze try dipping your toes into some virtual tours.  This will give that prospect a way to view the property from the comfort of their own home! We have more information on 3D floor plans here and virtual tours here, and here!
3. Security – SSL
This isn't an apartment marketing idea – its an apartment marketing must. We have been pushing for SSL's since July and if you haven't hopped on the band wagon you are missing out. Back in July, Chrome started logging all http sites as insecure, which means that when someone tries visiting the site, they get an error stating the site is not secure and asking if they are sure they want to proceed.  Apartment websites need SSL's so that residents feel confident paying rent and submitting requests. When a not secure sign showcases on the website, it tends to make prospects feel not certain and unwilling to submit their information on your site. When you do have a secure website with an SSL, then you will not only get an SEO boost and Google's favoritism, but prospects will submit forms and applications with as sense of security. We recommend getting SSL's right away. If you have questions about this feel free to contact us and we will be happy to help set it up!
4. Utilize Social Media
By now we understand the importance of social media and the role it plays in our lives and our businesses. I'm blown away whenever I see a property, or any business for that matter, not have social media.  We live in a world ran by social media platforms like Instagram and Facebook and they will be an integral piece for the success of properties in 2019. Things like Facebook and Instagram are essentially free advertising for properties and knowing how to advertise you property will be key. We all know that good pictures of the property, correct contact information, and being active are important but here are a couple of trends we think you should try out during the new year. Videos and the use of "Stories" are on the up and up. According to Entrepreneur, 200 million Instagram users use Instagram Stories each month. This makes Instagram a vital focus in your marketing efforts, and one you should give your utmost attention.   We recommend having a consistent flow of posts and utilizing social media ads or potentially hiring a company to run social media to maximize your efforts because social media is one of the best apartment marketing ideas for 2019.
5.  Voice Search
I stumbled upon an interesting statistic by Juniper Research which stated that by 2022 more than half of the households in the US will have voice-enabled smart speakers. When you combine that with the percentage of people who own a smart phone and you start to understand just how fast Voice Search is growing. This year might not be "The Year of Voice Search" but the work you put in now will certainly pay off down the line. On the marketing podcast, Rethink Marketing, we listen CEO of Stone Temple Consulting state that 20% of all online searches are through Voice Search and that number will continue to climb. Within the next few years 75% of internet connected devices, other than your laptop or smart phone, won't have a search bar, which means they will rely heavily on voice search. This is important because unlike a normal google search on a computer or phone, which gives us pages of results, voice search gives only one. You are going to want to get a leg up and start trying to understand this trend as it climbs or you might get left behind. Listen to the podcast below for more information or check out our blog on voice search for apartment marketing!
6.  Mobile Friendly
Most people look things up on their phone so when it comes down to the best apartment marketing ideas – a mobile friendly site is key. On average about 60% of web traffic comes from mobile searches and to maximize on potential leads it is important to have a site that optimized for mobile users. Mobile sites are faster, and rank better on Google than non-mobile sites, when looked up on a mobile device — say that 10 times fast — this is huge for apartment websites. Imagine you are looking for an apartment and you decide to look up ones nearby on your phone. Now imagine that you click on a link and it takes longer than 15 seconds to load. At first glance you might not think that's a long time but it really is. The average person expects a website to load in about 2-3 seconds. Any longer than 5-10 seconds the user starts to notice the delay and will most often back out to find a faster page. Technology has made us need instant gratification, so waiting is the last thing the average person wants to do. That same idea applies to page rank. We all know that beyond the second page of Google is a waste land never to be traversed, it is critical that your property doesn't end up in that wasteland. Make sure that your site is fast, and easy to use for mobile users!
7. Artificial Intelligence – Chatbots
Nothing scares me more than a hostile robot invasion, but this AI take over has actually solidified itself as a true resource when it comes to apartment marketing. As technology has progressed it has continually improved the quality of our lives and our websites. Chatbots are a computer program with integrated AI that can have a conversation with a prospect. It's essentially a customer service representative that lives on your website 24/7. People can ask them questions and it will respond with correct information and can take a lot of the busy work off of your hands so that you and your team can optimize your time in other ways. Easy to install and cost effective this is definitely one of the best apartment marketing ideas to delve into in 2019. Check out this video of Blake Morgan explaining Chatbots and how useful they can be!
8. Local Listing & Citations
Location, location, location. Where you are located plays a large role in online searches because Google algorithms have prioritized location and will continue to do so for years to come. This means that SEO efforts should be focused on where people are searching from. Using the users location google can narrow down their search results to a finite area whereas before it would pull up anything and everything that had the keywords. For example if someone searched apartments in the past it would bring up every single apartment online. Now if someone were to search apartments it would bring up apartments in their area. This means that optimizing local listing are more important than ever and will continue to be one of the best marketing plans to prioritize. Making sure you have a Yelp, Facebook, and a Google My Business are by far the most important ones but utilizing the smaller or more local ones can also have an impact with your online presence.  Having these listings help gain brand image, verification, and trust and will help other search engines realize your legitimacy. Just make sure that all of your information is correct across all of your listings or Google my penalize you for inconsistent information! Local listings should be a key component in your marking efforts this upcoming year and will also help with those voice searches that we mentioned above!
9. Resident Referrals
When we say "The Best Apartment Marketing Ideas in 2019," we mean the best apartment marketing ideas – not the newest. When its all said and done we know that one of the most effective forms of marketing in the past is word of mouth, and that is going to be a continuing trend in 2019.  This is where resident referrals come in. When you give happy residents an incentive for trying to turn their friends and family into their neighbors you are going to be successful. Everyone wants to live next to the people they love and to be rewarded by doing so is just icing on the cake, and leaves everyone involved happy.  Figuring out what kind of reward is best is the tricky thing here and we recommend checking out these ideas for resident referrals to find out what works best for your property! Let us know what you do for your resident referral programs below!
10. Texting
In an eye-opening survey recently came out that 98% of text messages are opened within 3 hours, as compared to a lowly 20% of emails opened. And of those 20% of emails opened, even less were responded to. While texting is shown to be more effective over email and paper communications, it is important how it is used. One study showed that texting services were most effective when the business had already met and/or interacted with the text receiver. This is great news for property managers, who need to communicate important information, and to their residents who need and want to receive the information. Texting is easy, it's effective, and it needs to be one of your primary marketing strategies in 2019. Trust us. Your digital marketing strategy will thank us! Check out our post on texting services here!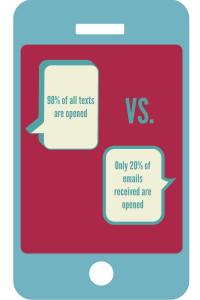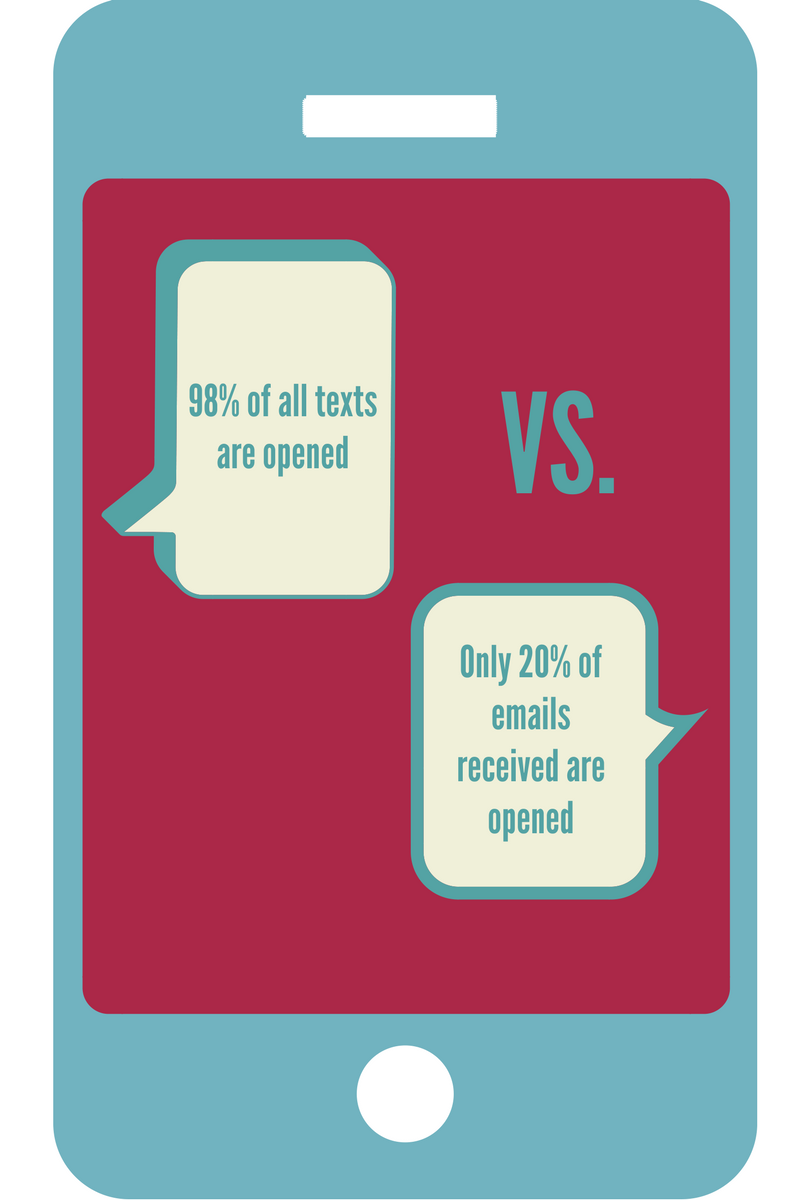 11. Blogging
When it comes to the best apartment marketing ideas we can not and will not leave out blogging. Did you know that businesses who blog receive up to 67% more leads than those who don't? There's a reason why digital marketers say "content is king." By creating a blog (and updating it regularly), your apartment name is collecting backlinks, you're creating more digital content, and you're getting your name out on the Internet. This will give you more credibility and authority with your rank on Google and other search engine. We understand that writing and maintaining a blog can be a lot of work and can become hard to manage so we threw together some tips and tricks to help get you started. Check out our 5 Blogging Tips for Apartment Websites!
12. Market Apartments
The name says it all. At Market Apartments we are well versed in everything marketing, especially when it comes to apartments. In fact its our specialty. We help properties get found online, generate more qualified leads, convert internet leads into new clients, track marketing sources, get local web presence, and optimize performance and analytics. It is our duty to assist apartment communities & properties with their online marketing. Whether you need us to build a website, increase your online marketing presence, or manage your efforts/update your properties Internet listing, we can do all that swiftly and efficiently. Maybe one of the most effective, and most affordable digital marking companies in the world, this might be one marketing strategy your property should focus on this year. Don't believe us? Check out our services to see if we are the right match for you!

Do you agree with our list? Do you have have any unique apartment marketing ideas that have worked for you and would like to share with us? Let us know and we may highlight you and your idea in our next post!

Tags: Apartment Blogging, apartment digital marketing, apartment management, apartment marketing, apartment marketing ideas, apartment website, apartments, best apartment marketing ideas, Best Marketing Ideas, content marketing, digital apartment marketing, digital marketing for property managers, easy marketing ideas, marketing ideas, property management marketing, SEO, voice search, voice search for apartments


Categorised in: Apartment Marketing, Apartment Marketing Ideas, Apartment Trends, For Property Managers, Marketing Ideas, Mobile Marketing, Photography, Social Media, Website Design

This post was written by Danielle Fava