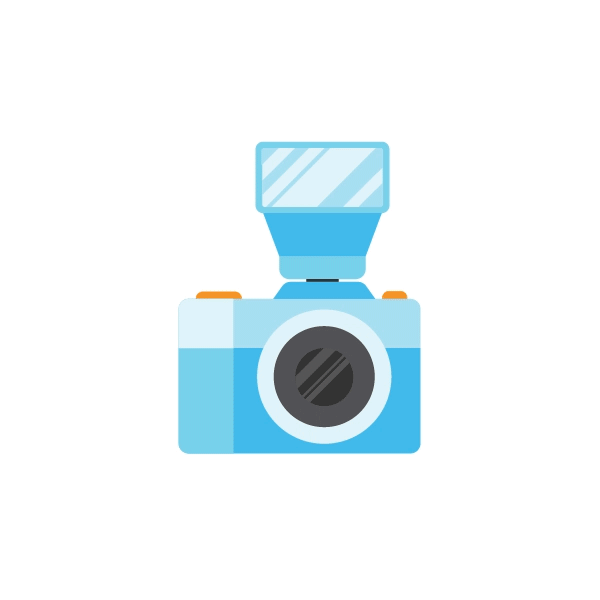 May 9, 2018 10:00 am
3 Comments
Last Modified: August 20, 2022 9:39 pm
Reading Time:
4
minutes
In the age of the smartphone, everyone's a photographer: your grandma. Your dentist. Your gardener. Pretty much anyone that has access to a decent phone has access to decent photos. This does not mean, however, that everyone is a professional photographer. When it comes to multifamily advertising, photography is a necessity. And, as it turns out, professional photography makes a big difference.
Consider just how important photography is to us as a society: if you ask strangers on the street, what would you grab out of your house if it is on fire and you have ten seconds? Chances are, they'll respond with the answer photos! in some form. There is something magical and illuminating about photography. We crave it. We need it. Including apartment websites!
So, just how important are good, professional photos to an apartment? I have a smartphone! Can't I just go outside and take pictures of my apartment pool and clubhouse with my phone? We asked our real estate professionals the biggest difference apartments can make to increase leads, and their response was unanimous: good photography!
Even though you can take photos on your smartphone, does not necessarily mean that you should. Smartphone photography is good for many things: Facebook updates, pictures of the Madonna concert you went to on the weekend, selfies with celebrity look-a-likes. (Yes, Grandma, that guy did look just like 1990s Justin Timberlake). Smartphone photography is not as good for things like selling residents on how beautiful, modern, and sophisticated your apartment building is.
To prove our point, we've compiled these 6 reasons why professional photography is 100% worth it to apartments:
1. Lighting
Lighting makes such a difference to apartment photography. They make a room feel bigger and brighter. The lighting draws people in, including potential leases! To put this to the test, our employees here at Market Apartments did an experiment. We took the same photo, in the same spot at two different times of the day. Just look at the difference it makes, even before photo editing! Professional photographers know good lighting (much more than me, with my iPhone 8). They can even simulate good lighting!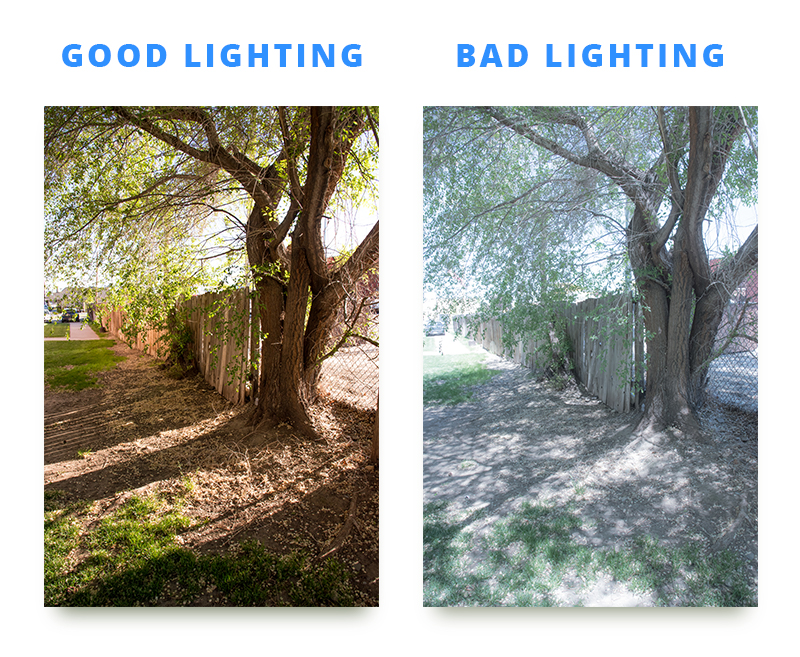 2. Angles
Professional photographers know their angles–they know how to make a room look bigger and more welcoming. They also know which angles to use to conveniently leave out the toilet in that bathroom shot! A change in angle can significantly change the quality of your photo. Your subject might go from being uncomfortable to being welcoming and approachable with even a small alteration.
3. Composition
Good photography for apartments is more than lighting and angles. It's about composition theory as well–where furniture is, proportions, ratios. If you're a photography amateur like me, you can probably define these words, but not implement them as well as professionals. And it makes a difference!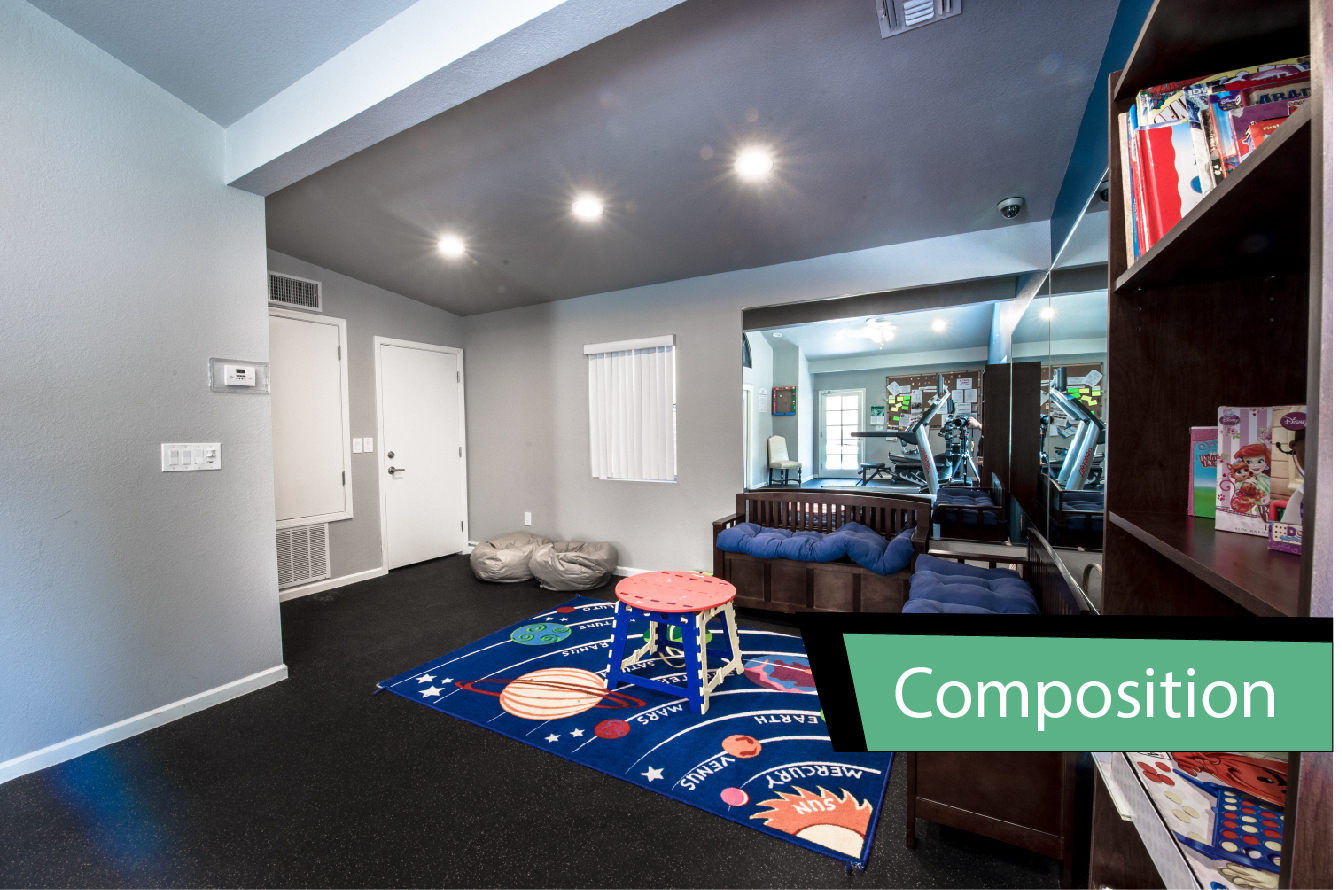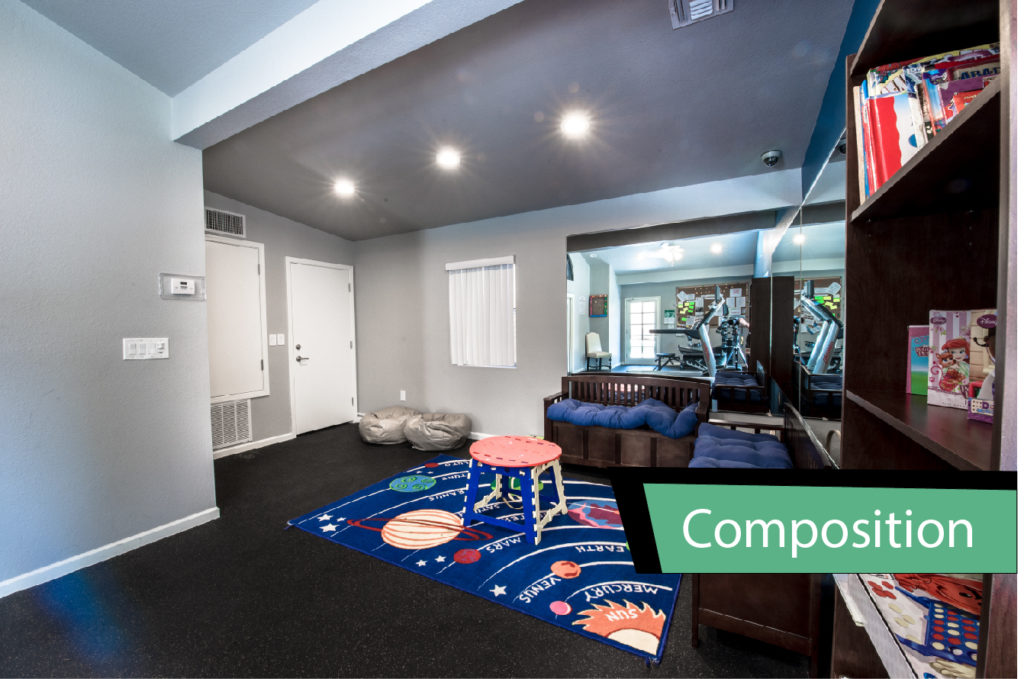 4. Photo Editing
One thing smartphones cannot do in near the same capacity as professional photography is extensive photo editing. With photography programs, we can edit out that stain on the carpet, or enhance the color on the wall. We can even help the water in your pool sparkle a little more.
BEFORE EDITING: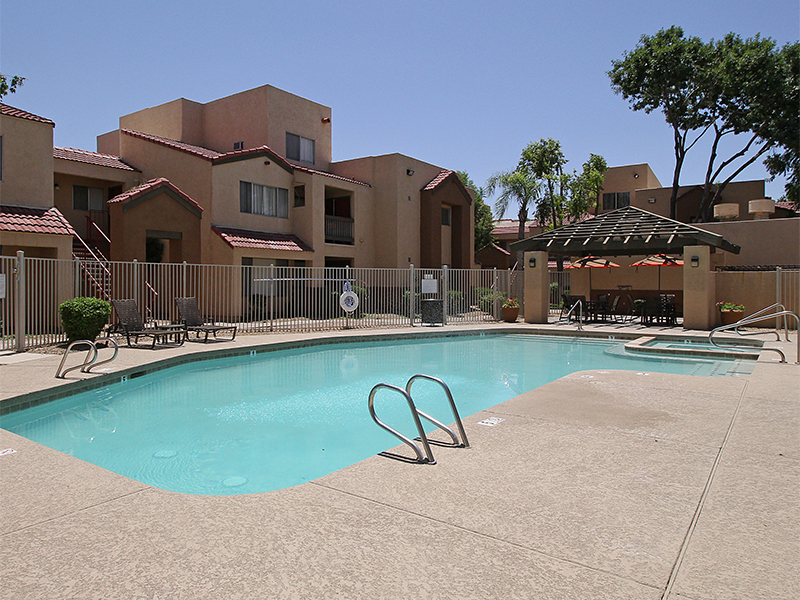 DIFFERENT ANGLE AFTER EDITING: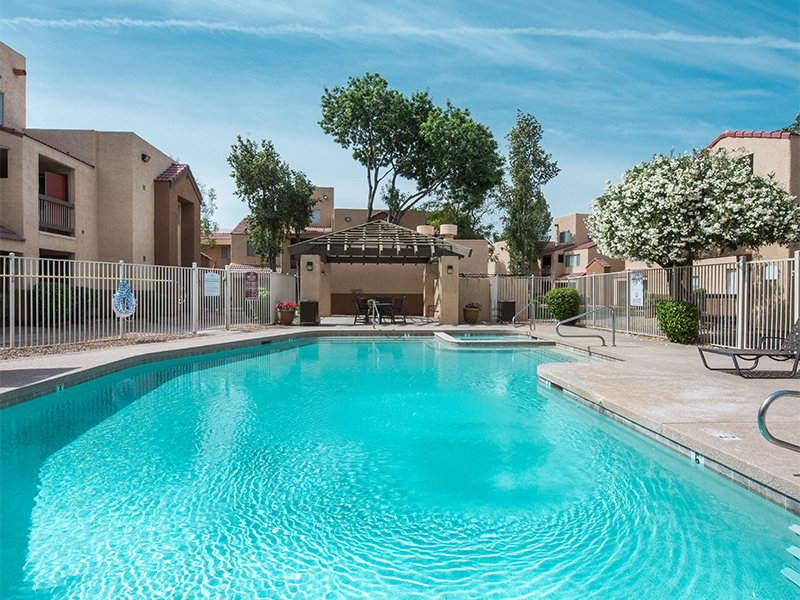 5. High-definition, High-quality images 
At Market Apartments, we have seen a lot of phone images. We've sized them, and enlarged them. As often happens with phone pictures, when you enlarge them to the size of website images, they come out looking like this: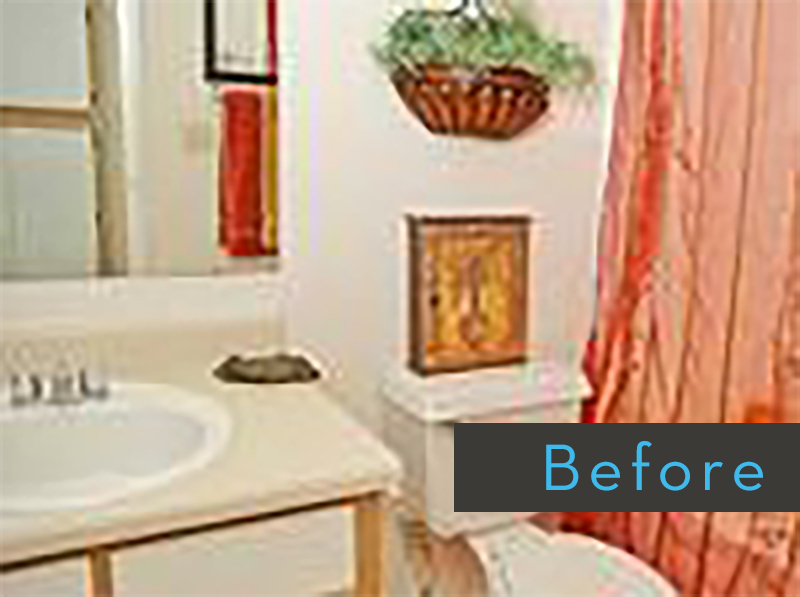 Everyone, grab your 3D glasses! You'll need them to take this photo apartment tour.
With professional photography, your images will be high-quality, at the size you need them to be, letting your apartment bathroom look like this instead: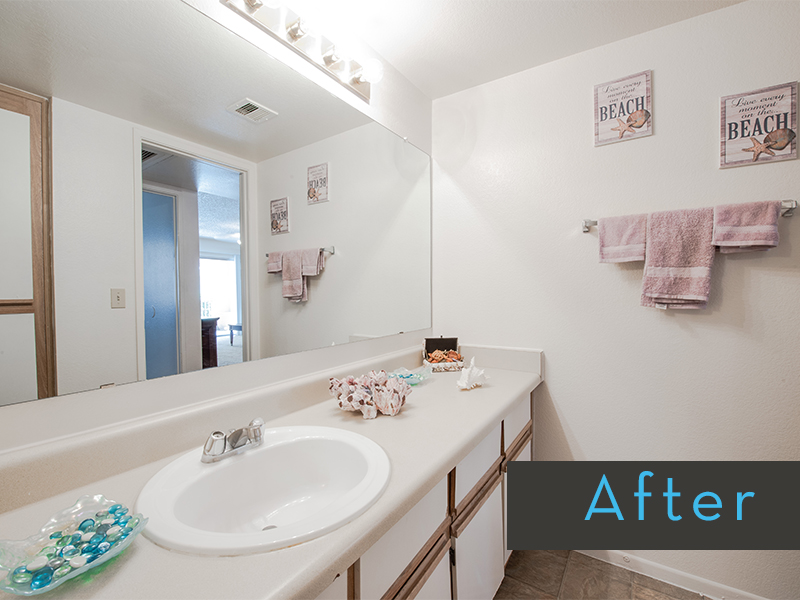 6. You can get a screaming photography deal with us today! 
How important is photography to your apartment property marketing strategy? Our apartment photography packages, with editing, start as low as $150. If you'd like to book a professional photography shoot with us, we'd love to capture your apartment at its finest. Draw your residents in with stunning photos, and keep them with all that leasing charm!!
Categorised in: Apartment Marketing, For Property Managers
This post was written by Market Apartments