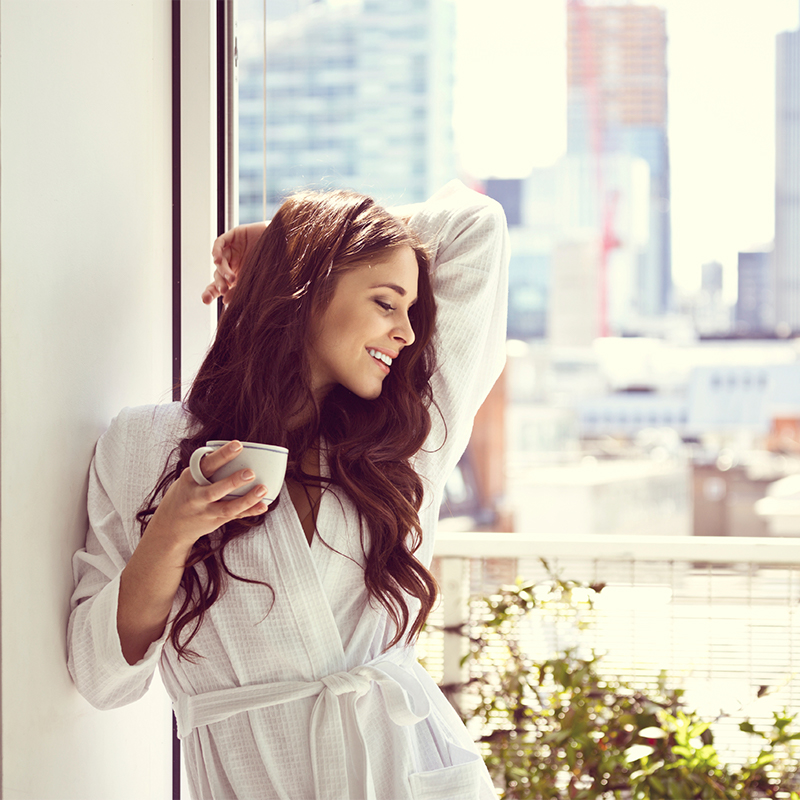 September 29, 2017 4:04 pm
Leave your thoughts
Last Modified: November 14, 2019 9:15 am
Reading Time:
3
minutes
It should come as no surprise that the millenial generation is the largest growing renter population. For you as a property manager, what does this mean? It means millenial residents should be a target group for your marketing. Here you'll learn the best strategies to attract and retain millenials in your apartment:
Who are Millenials and what do they want?
Although Millenials represent one of the biggest demographics for apartment renters (a number that will only grow as they get older), they also are one of the most finnicky groups. A new study found that over 60% of millenial residents expected to move out of their apartments after just one year. So how do you keep them and get them to renew their lease? First you have to understand what they want, what they value, and what's most important to them in an apartment complex.
Out of the top three things they prize (walkability, easy communication, and pet-friendly apartments), all of them reflect back on millenials' values.
Millenials care more about the environment
Say what you will about millenial residents, but they really value environment-saving tactics. Because of this, many millenials bike, walk, or take public transit to school/work/etc. Location next to public transportation is a huge plus for them, as is location near to bike routes or schools. In your advertising, be sure to play up environment-saving features like recycling, proximity to bike trails, extra bike storage, or energy-efficient appliances. Advertising these on your social media sites will drive millenials toward you, and help you keep your existing tenants.
Millenials care about their pets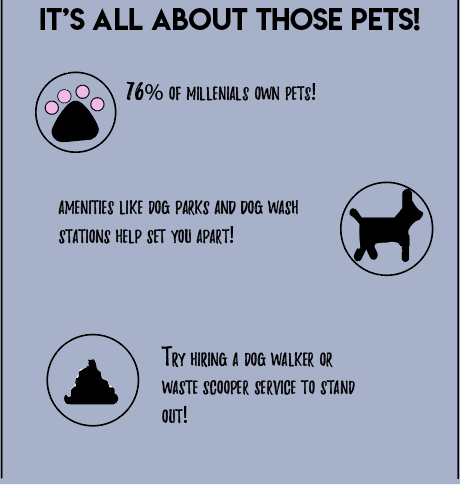 Did you know that 76% of Millenials own some kind of pet? If you have a pet-friendly apartment complex, tell millenials about your policies! Highlight features like bark parks or dog washing stations. Consider hiring a dog-walking service for your residents, and absorb the cost through monthly pet fees. Your residents care about their pets, so they'll appreciate you showing that you care as well!
Millenials care about…texting??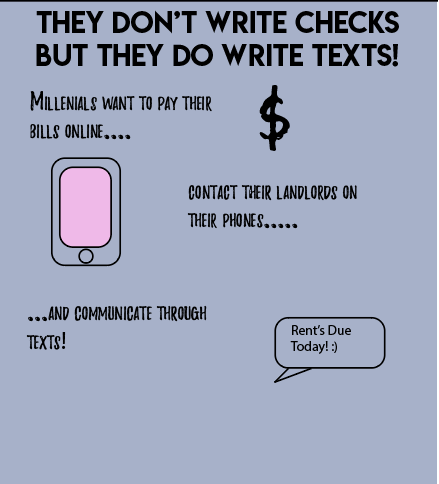 Yep! Millenials grew up with cell phones, and it shows! Millenials want the ease of fast communication, through phones and websites. Online resident portals help them pay their rent online, submit maintenance requests, and even apply online. The easier you make for them to contact you, the more leads you'll end up getting!
Millenials don't just want the convenience of online communication, however. More and more millenials enjoy the ease of texting their landlords. Services like AptsChat make it possible for landlords to text with the convenience of mass texting and the appearance of interpersonal solo communication. You can even separate your contacts into groups (like pet-owners) and send personalized messages to your groups.
Do you have ideas for millenial retention? Send them to us and we'll feature your ideas on our blog!
If you have more apartment marketing queries, questions, or concerns, feel free to contact us!


Tags: amenities for millenials, attract and keep millenial residents, increase leads, millenial residents, millenials, resident personas, what do millenial residents care about


Categorised in: Apartment Marketing, For Property Managers

This post was written by Market Apartments