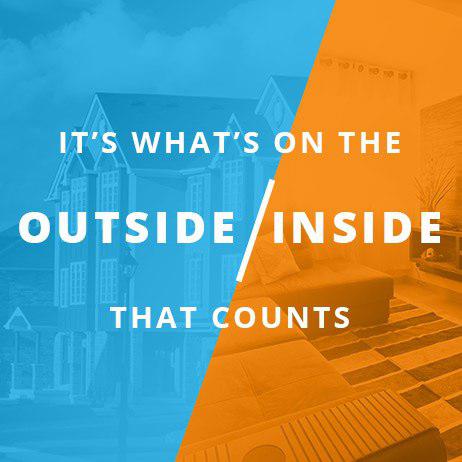 May 2, 2018 4:34 pm
Leave your thoughts
Last Modified: August 21, 2022 1:13 pm
Reading Time:
3
minutes
Virtually tour the outside and inside of your apartment at the same time! 
When your next renters are looking for apartments, chances are they're using a search engine. As they search, up pops Google Street View, an extremely helpful tool in understanding the neighborhood and surrounding areas, but of no help showing what the inside of the apartment looks like. In comes Matterport virtual tours, which show you the inside of the apartment, giving you a complete and immersive tour of the apartment, straight from your computer.
Until now, there has been no way to have your cake and eat it too, when searching for an apartment–a way to see both the inside AND the outside of an apartment, in the same place. Renters can google an apartment to get to know the neighborhood, or visit an apartment website for its virtual tour of the interior, but they can't do both.
Well, prepare to tell renters they can now have it all–cake and full stomach! Ok, we're getting carried away with our analogies. What we mean to say is, with Matterport's recent partnership with Google Street Views, apartment searchers can now google an apartment and see both the street view and the virtual tour in the same place.
Are we getting ahead of ourselves? Let's first talk a little about virtual tours on apartment websites.
Just how important are virtual tours to an apartment website?
In short, pretty important. We know that most renters (around 90%, in fact) find their apartments through the internet. More than 50% of apartment searchers take between 14 to 90 days to find an apartment. Apartment renters do not select housing on a whim. They research and plan and select the best housing for them, using the internet. Virtual tours are a strong and vital way to push your apartment community over the top.
How do we know virtual tours will help you in leads? A recent study found that apartment listings with virtual tours receive 87% more views than apartment listings without virtual tours. Yes, you read that right. 87%! Why the increase in views? Essentially, your potential residents can virtually tour your apartment unit from anywhere with a computer. You can reach leads who are out of town, or extremely busy (or even shy!).
So what's up with this integration between Google and Matterport? 
A giant in the industry, Matterport specializes in virtual tour technology. They've found that their customers report a 300% increase in website engagement after they put virtual tours on their sites. That means more clicks, more views, and ultimately more leads!
Just recently, Matterport 3D virtual tours announced its partnership with Google Street Views and Google Maps. In technical terms, this partnership allows one-click publication of 3D tours into Google Street View, Google Search, and Google Maps. In more casual terms, when residents search for your property, your virtual tour will pop up alongside your Google Street View.
Considering that 47% of leads collected on apartment websites come from search engines, having a virtual tour on the search engine itself is huge. That means half of your leads are coming from websites like Google and can be wowed with the ease and convenience of touring your apartment right from the source.
Matterport's recent partnership with Google Street Views allows users to look around the neighborhood, and then hop inside the apartment for a quick tour, all from the privacy of their living room!
Not convinced? At Market Apartments, we'd also like to offer you the same opportunity of touring at your fingertips. See for yourself how Matterport integrates with Google Street Views:
How do I get one?
While in its Beta stage, Matterport is limiting virtual tours linked with Street Views to select businesses, but don't fear! As a premier Matterport member, Market Apartments is offering virtual tours with Street View services to clients, and with each virtual tour sold,
Not convinced? For every virtual tour sold, we'll throw in free 2D floor plans of your units!
Contact us today to schedule your Matterport 3D Virtual Tour.

Categorised in: Apartment Marketing, For Property Managers
This post was written by Market Apartments