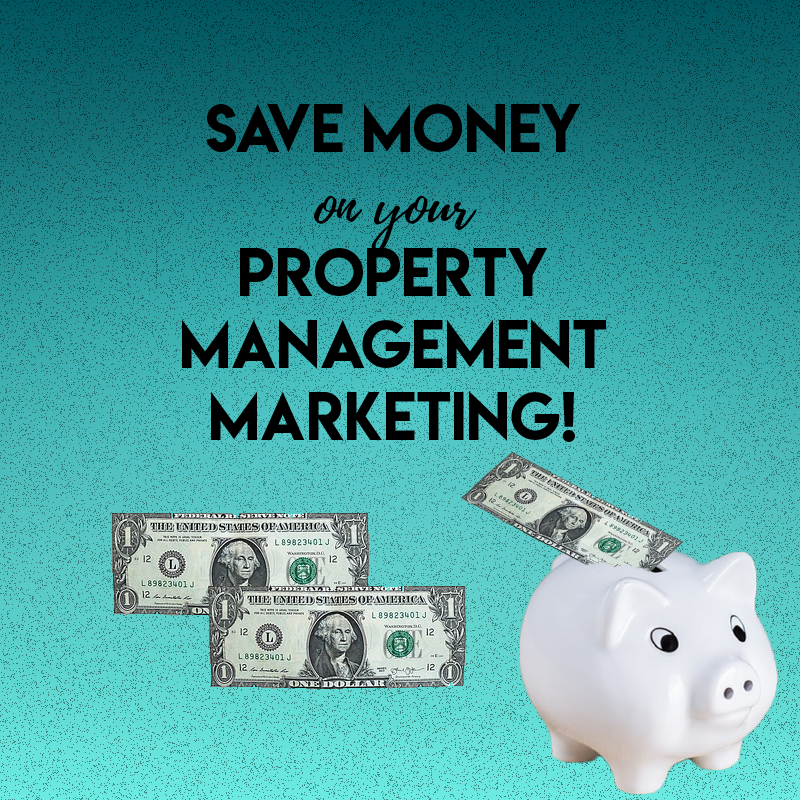 October 12, 2017 3:28 pm
1 Comment
Last Modified: May 9, 2023 2:06 pm
Reading Time:
3
minutes
In Property Management, the best advice anyone can give on how to save money is probably: to decrease vacancies. With 100% occupancy (or close to it), your apartment community is doing what it's supposed to: being profitable by keeping residents happy. The million dollar question is, how best do we decrease vacancy?? Our answer? Digital marketing! A whopping 91% of renters say that they use the internet to find their apartments. To ensure full occupancy, you'll need a property website and digital marketing campaign better than all the rest out there.
With that in mind, our team has devised the following Property Management Tips to save you time and money on your marketing by optimizing occupancy: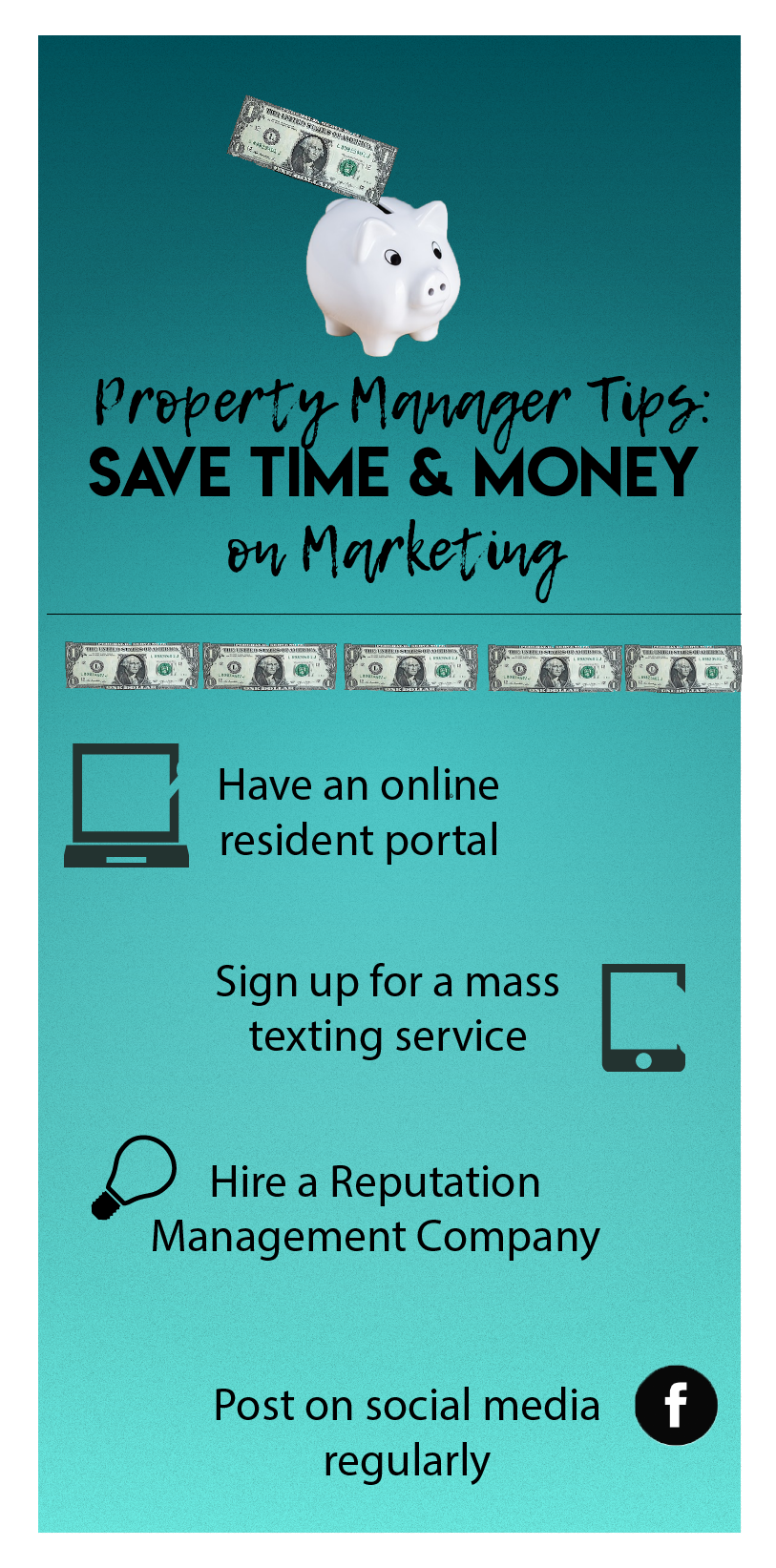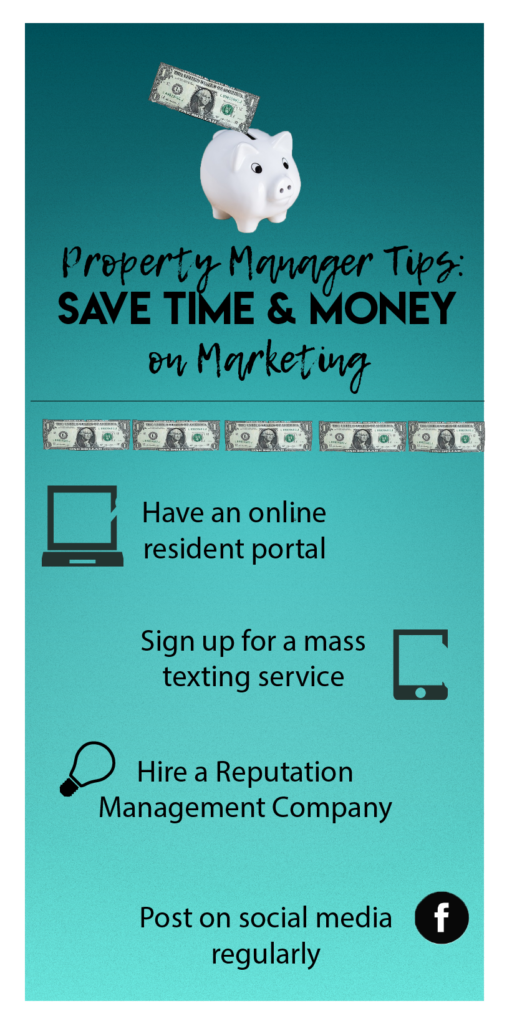 Have an online resident portal
Full occupancy not only entails enticing new residents to your property, but it also includes retaining old residents. In order to keep your residents happy, you'll want to give them easy and simple modes of communication. The solution? Include an online resident portal on your website! Online resident portals let residents pay rent online, submit maintenance requests, fill out rental applications, and leave comments.
The easiest and cheapest way to accomplish this is through your web designer. They will often have their own resident portals you can try out our apartment marketing demo for free!
Sign up for a mass texting service
Reminding tenants about rent dues or maintenance requests were never as easy as it is today, and I'm not just being hyperbolic here. With mass texting services, you can send out a template about rent that will be personalized and customized to your residents. Millennials especially love communicating over text. 98% of text messages are opened within the first 4 seconds! No other method of virtual communication boasts so high a percentage.
While you'll spend money on a texting service, it will save you some serious cash in the long run. Resident retention will increase, and your ratings likely will as well, having a positive outlook for your occupancy. Send memes like this one, to remind residents to pay rent: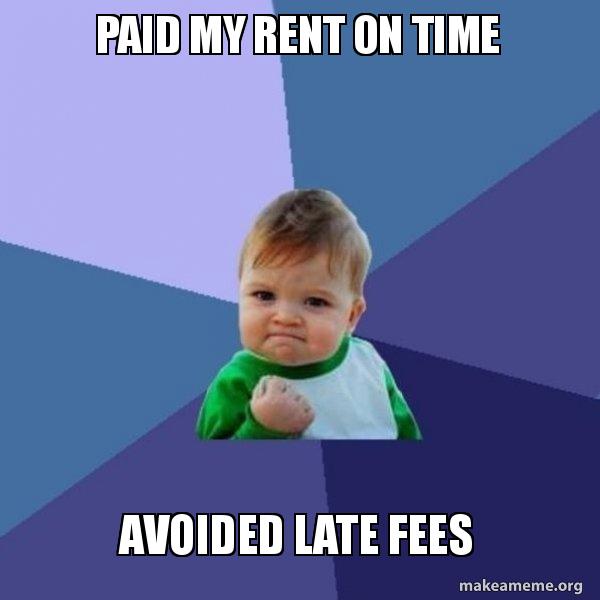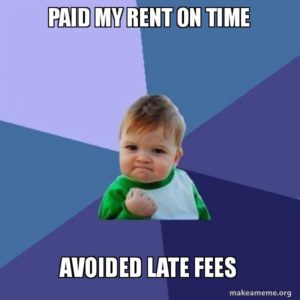 Hire a Reputation Management Company
Your potential residents likely do their homework on your property when apartment shopping. Over 70% of online users look at reviews before purchasing items or signing a lease. In simple words, reviews matter! A lot! Hiring a reputation management company can save your property the daunting task of doing your own PR (which will cost you serious time, and projected incoming revenue).
Reputation management companies do more, though, than just respond to reviews. They also handle SEO, making sure your company has a positive press that outweighs the bad, and release press releases for your property.
Post on Social Media Frequently
Your residents are on social media–Instagram, Facebook, Snapchat, you name it! They're on social media, and they're expecting businesses to post often as well. Posting on social media frequently increases your SEO, it highlights positive web rankings, and it's often free. Check out our #marketingmonday posts to see more on the power of social media marketing.
Like these tips? Follow us on social media, or contact us at sales@marketapts.com to subscribe to our newsletter!
Want to know more about apartment marketing? We'd love to talk to you!


Categorised in: Apartment Marketing, For Property Managers
This post was written by Market Apartments