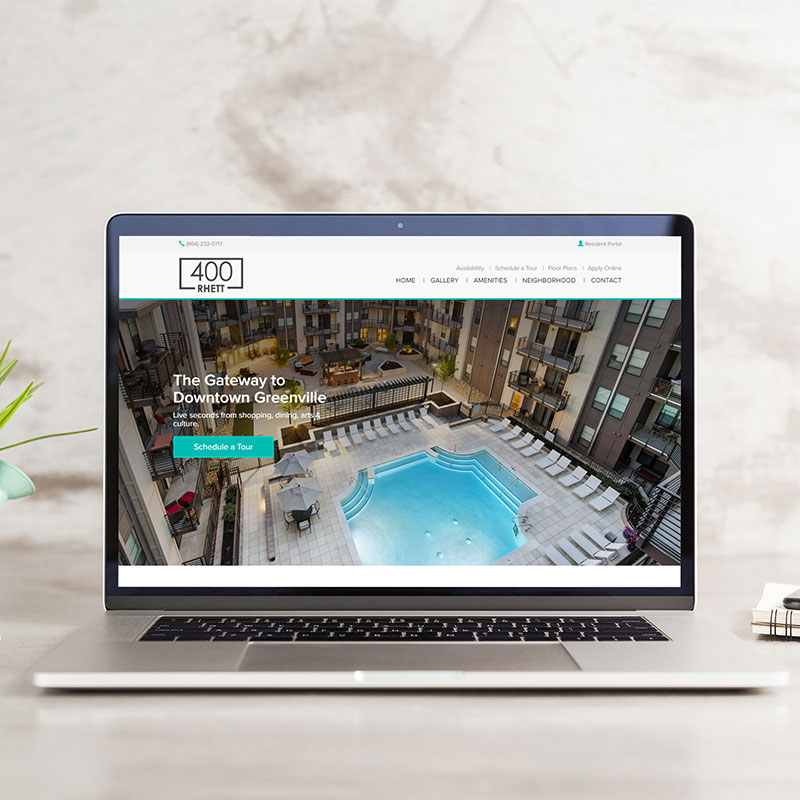 August 31, 2017 2:57 pm
Leave your thoughts
Last Modified: May 9, 2023 2:03 pm
Reading Time:
4
minutes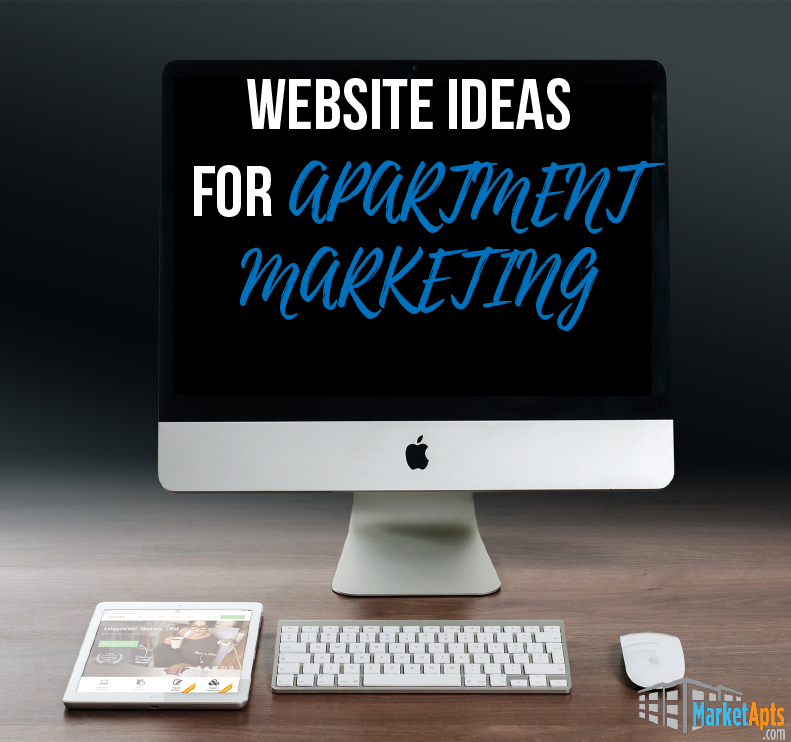 The past twenty years have exploded digital marketing. Today's residents are searching for (and leasing!) apartments online. How do you get and stay ahead of the curve in the digital landscape? Today's blog gives you everything you need to get started on your own website design, and optimize your digital multi family marketing. 
First of all, why invest in good design?
Turns out, the internet is the number one source apartment-hunters use when looking for their next apartment. 91% of renters say that they use the internet in their apartment search. With that in mind, and with so many options out there, you'll need your website to stand out and entice good residents. Considering that millennials are the largest demographic age group searching for apartments, and they spend up to nine hours a day online, they will be your target demographic. 
So, where to begin?? Setting up a website design for an apartment can be daunting, so here are some easy tips to focus on when starting your digital marketing campaign: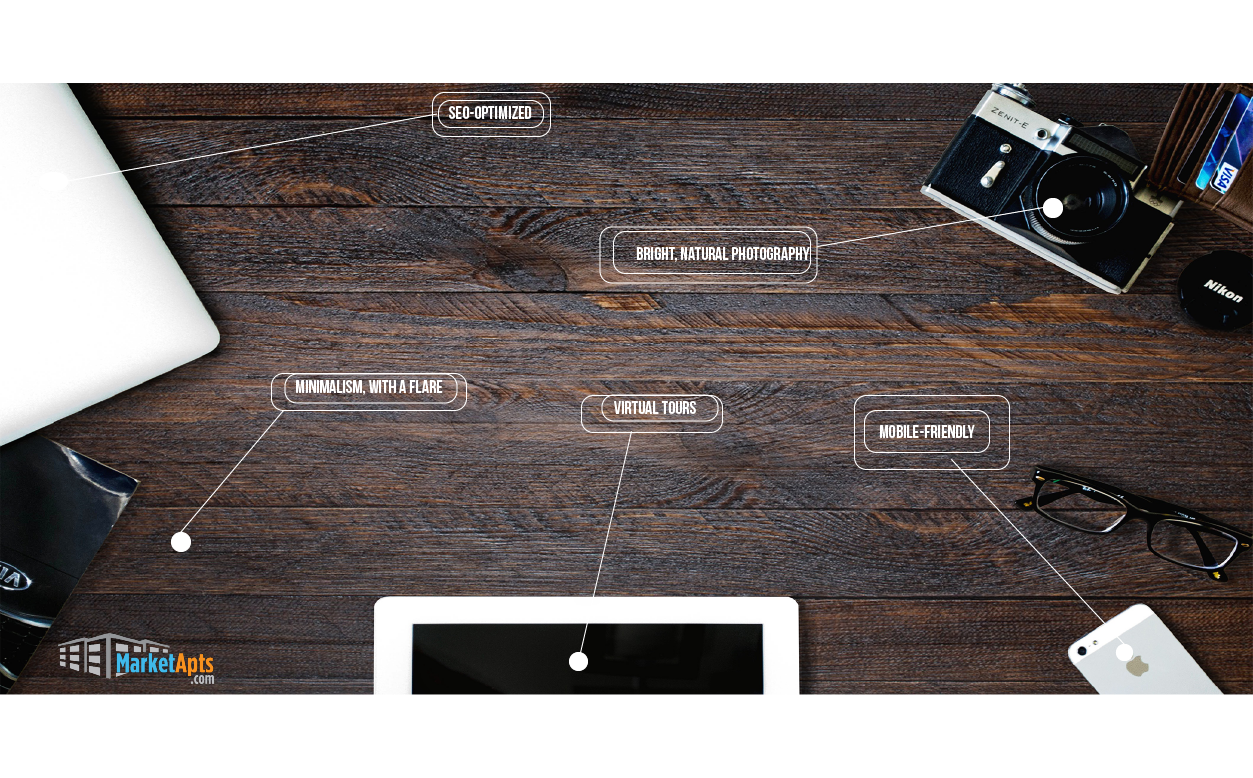 Search Engine Optimized and Mobile Friendly
It's possible you've heard the term SEO before, but are not sure entirely what it means. Search Engine Optimization is what digital marketers strive for. When you Google something (Apartments for Rent in Florida, for instance), Google has a complex algorithm to determine which websites will be near the top of the page, and which fall on page 4 or 5.
Competing for page one is an intense fight, and SEO is how you ensure your website will be on page one. As a side note, the difference between page one and page two on Google is the difference between a lost lead. As the common computer tech joke goes, if you want to find the best place to hide a body, try page 4 of a Google search. No one will think to look there!
Our biggest SEO tip for you as an apartment marketer is to focus on keywords. First, research which keywords will be most beneficial to you and your apartment community. The Google Adwords Keyword Tool will help you determine what to focus on. 
Once you have your list of keywords, include them in the following places: 
Title

Image text

Description text

Content on your website
Another way you can optimize your website is to make it mobile-friendly. Let's be honest. In 2017, all websites should be mobile friendly, considering how much traffic sites get from phones. Make sure your website can be accessed on all platforms!
Bright, Natural Photography
Apartment photography is one of the most searched terms on Google, in terms of apartment keywords, and for good reason! We strongly believe that pictures are worth a thousand leases, and one of the best ways to strengthen your apartment website is to include quality apartment photography. 
Large photos that take up a good portion of your home page are a popular feature of 2017 websites, along with natural lighting and simple design. Focus on a room that gets a lot of natural light, with bright furniture. Taking great apartment photos does not have to be rocket science! Invest in a tripod, and take photos at the right time of day!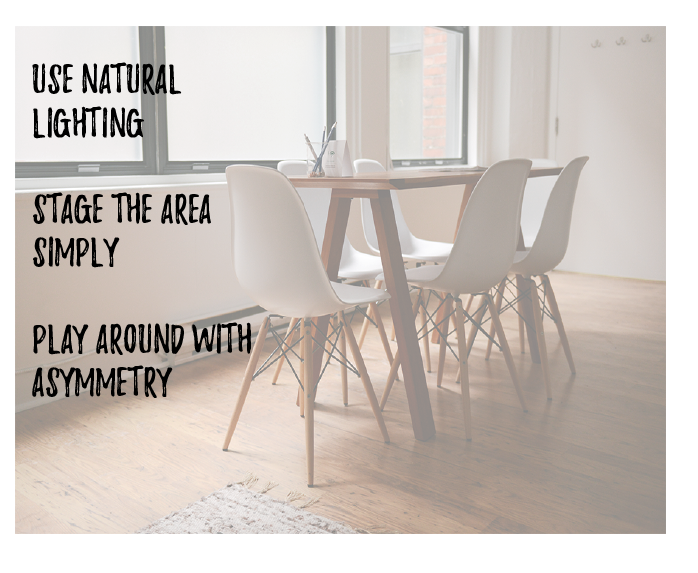 Minimalist design, with a flare
Along with taking simple photos, it's a good idea to keep your website design sleek and clean. Simple does not boring, though! Make some bold design choices with loud pops of color, and asymmetric design. 
Virtual Tours and 3D Floor Plans
Video is the most popular medium on the internet, with Google predicting 74% of all web traffic in 2017 to come from video. Although photos will be instrumental to converting leases, your property should consider upgrading those photo floor plans to virtual tours. 
Virtual tours allow residents to virtually tour and walk through your property through the computer. 3D Floor Plans add dimension to those simple black and white design, and seriously make a difference visually.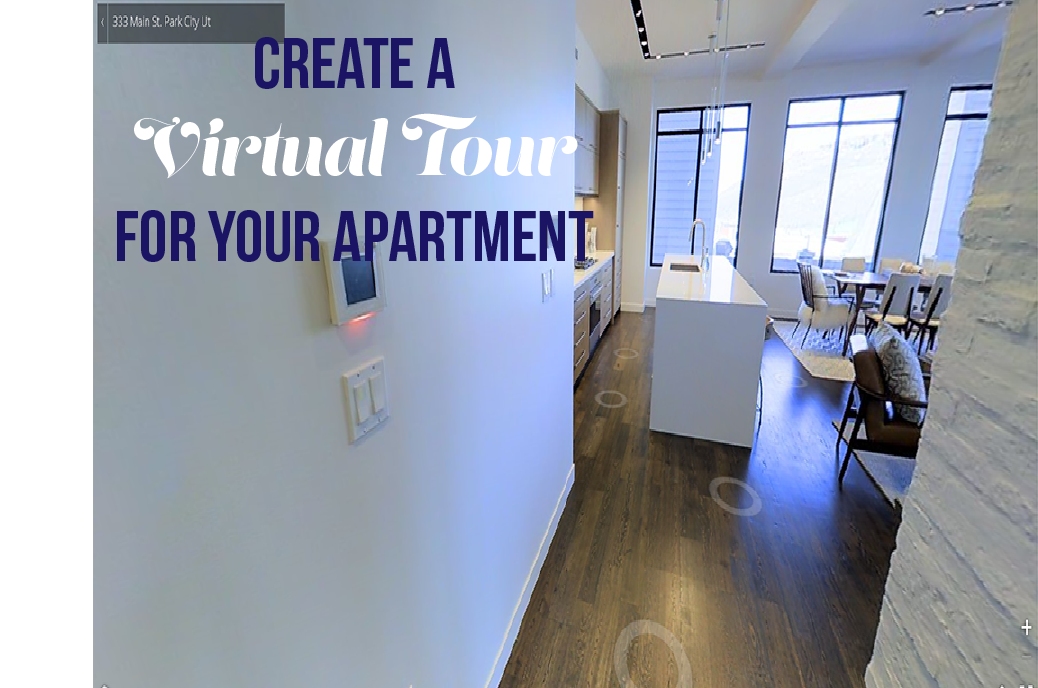 Curious about how to create a virtual tour or a 3D Floor Plan? We suggest researching apartment marketing companies that offer this service, as virtual tours can be complex and intricate. 
Website design is difficult but absolutely necessary for good apartment online marketing. If you're interested in a demo of our website designs or products, contact us at Marketapts or email at sales@marketapts.com


Categorised in: Apartment Marketing
This post was written by Market Apartments