November 30, 2022 8:44 am
Leave your thoughts
Last Modified: December 16, 2022 12:39 pm
Reading Time:
5
minutes
If you're a property manager or real estate agent, you will be familiar with apartment marketing. It's a crucial strategy to promote a property, generate more leads, and quickly fill vacancies.

Part of this strategy is apartment SEO – a set of practices used to increase your site's rank on search engines and attract more website traffic.

To optimize your apartment marketing, this article will discuss eight of the most common SEO mistakes to avoid.
1. Slow Website
Since Google uses page loading speed as a factor to rank websites, having a fast-loading website gives you better visibility on search engines. In contrast, slow-loading pages can lead to a poor user experience, resulting in higher bounce rates.

There are various ways to speed up your real estate apartment website. Some best practices include choosing a reliable hosting provider, using a content delivery network (CDN), resizing your images, and minifying your code. Check the tutorial here to find comprehensive steps for improving your WordPress site speed.

To check your website loading speed, use Google's PageSpeed Insights. It will help analyze and score your website performance, enabling you to find and fix issues accordingly.
2. Neglecting Social Media Presence
Although most real estate businesses have an Instagram or a Twitter account, many don't update their posts regularly. This makes the business look irrelevant or untrustworthy, harming its reputation.

Building a strong social media presence will bring many advantages, such as reaching more audiences, increasing web traffic and online visibility in search rankings, and improving resident retention. For example, you can host a virtual tour of your apartment to attract and engage with potential residents.

If you want to manage all your social media accounts on one platform, use a social media tool like Sprout Social or Hootsuite. It can help you schedule posts, monitor engagement, and generate reports from multiple accounts.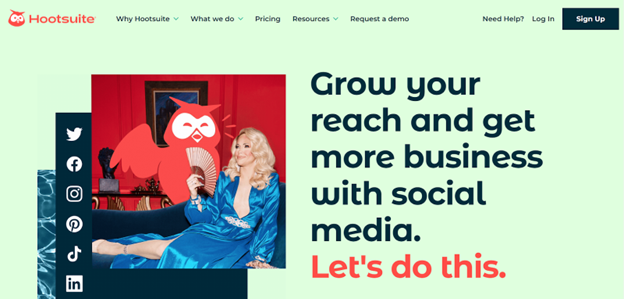 3. Not Including Relevant Keywords
Keywords are certain words or phrases people use to run a search query. It's a crucial part of any SEO strategy since the more relevant your keywords are, the more likely your web page will appear in search results.

Before incorporating this strategy, you'll need to conduct keyword research. Doing so will help you find the best search terms based on your target audience. Google Keyword Planner and Semrush are popular SEO tools that can offer keyword suggestions and help you find high-search volume keywords.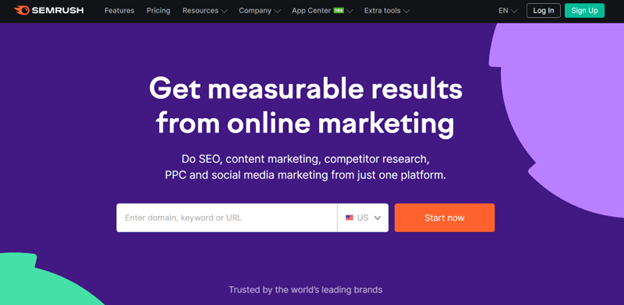 4. Ignoring Click-Through Rates
A click-through rate (CTR) is the percentage of people who click on your website link or ads to visit your site. A high CTR will help you gain more online visibility, increasing site traffic. However, many businesses tend to overlook this crucial metric.

To improve your site's CTR, consider implementing these tips:
Write a compelling copy – ensure that your meta titles and descriptions are concise and include a call to action. You can also use emojis or statistics to grab visitors' attention.
Use descriptive URLs – make sure that your web page URLs are not a string of random characters. Descriptive links help visitors and search engine crawl bots easily understand different web pages.
Add long-tail keywords – using long-tail keywords in snippet elements will help you improve the website's relevance based on users' search intent. They're also easier to rank and can boost traffic.
Implement schema markup – you can provide more information by adding structured data to capture rich snippets on search engines. These snippets display additional information, such as dates, times, and ratings.
5. Failing to Write and Optimize Title Tags
Another common SEO mistake is not optimizing title tags and meta descriptions that help search engines understand what your content is about. These are the elements that appear when your page is displayed in search results. Therefore, optimized title tags and meta descriptions can increase your search visibility and CTR.

When optimizing your title tag, we recommend adding keywords and using straightforward language. Remember to place the keyword naturally in the title or heading and avoid keyword stuffing.

To check the results of your optimization strategy, track the website's traffic and performance through Google Search Console. Here, you can identify the highest-performing web pages.
6. Many Broken Links
Updating and auditing web content regularly is crucial. Without doing so, you might risk your site having many broken links. This refers to any link directing to a web page that has been removed or no longer exists. Such links can harm your site by making it look like a non-credible source.

Outdated links can also negatively affect the user experience and bounce rate, leading to a bad SEO ranking. To help you maintain customer trust, various tools like Sitechecker and Screaming Frog can scan for broken links on your website.


7. Not Using Directory Listing
A directory listing is an online profile that contains your business details, such as the address, company name, contact information, and operational hours. It can help enhance local SEO, enabling the target audience within the area to find your business quickly.

For example, use Google My Business to improve your SEO by adding photos, reviews, and ratings. It will help potential residents know more about your apartment listings, from the location to the square footing.

Remember to regularly update your listings and property viewing schedules, and add a link to your apartment website. This will encourage visitors to engage with your business.
8. Not Mobile-Friendly
With mobile-first indexing, Google uses the mobile version of web content to rank websites to create a better user experience for mobile visitors. That's why creating a mobile-friendly site is vital for SEO.

To ensure that your website and its content are responsive on mobile devices, we recommend removing pop-ups, using a responsive layout, compressing images, and adding a Back to Top button. Then, conduct a mobile-friendly test on Google by entering your web page URL to check the site's responsiveness.
Conclusion
Implementing apartment SEO strategies will help property managers and apartment marketers advertise their listings online. It also enables potential tenants to discover your services quickly on Google.

To build a successful strategy, you'll need to understand how SEO works and avoid these eight common SEO mistakes:
Slow loading site.
Poor social media presence.
Not using relevant keywords.
Not paying attention to CTR.
Unoptimized title tags.
Not removing broken links.
Not leveraging directory listings.
Unresponsive website.
We hope this article has helped you improve your apartment marketing strategy to drive more site traffic and sales. Good luck!


Tags: content marketing, marketing apartments, marketing ideas


Categorised in: Apartment Marketing

This post was written by Chandra Lloyd