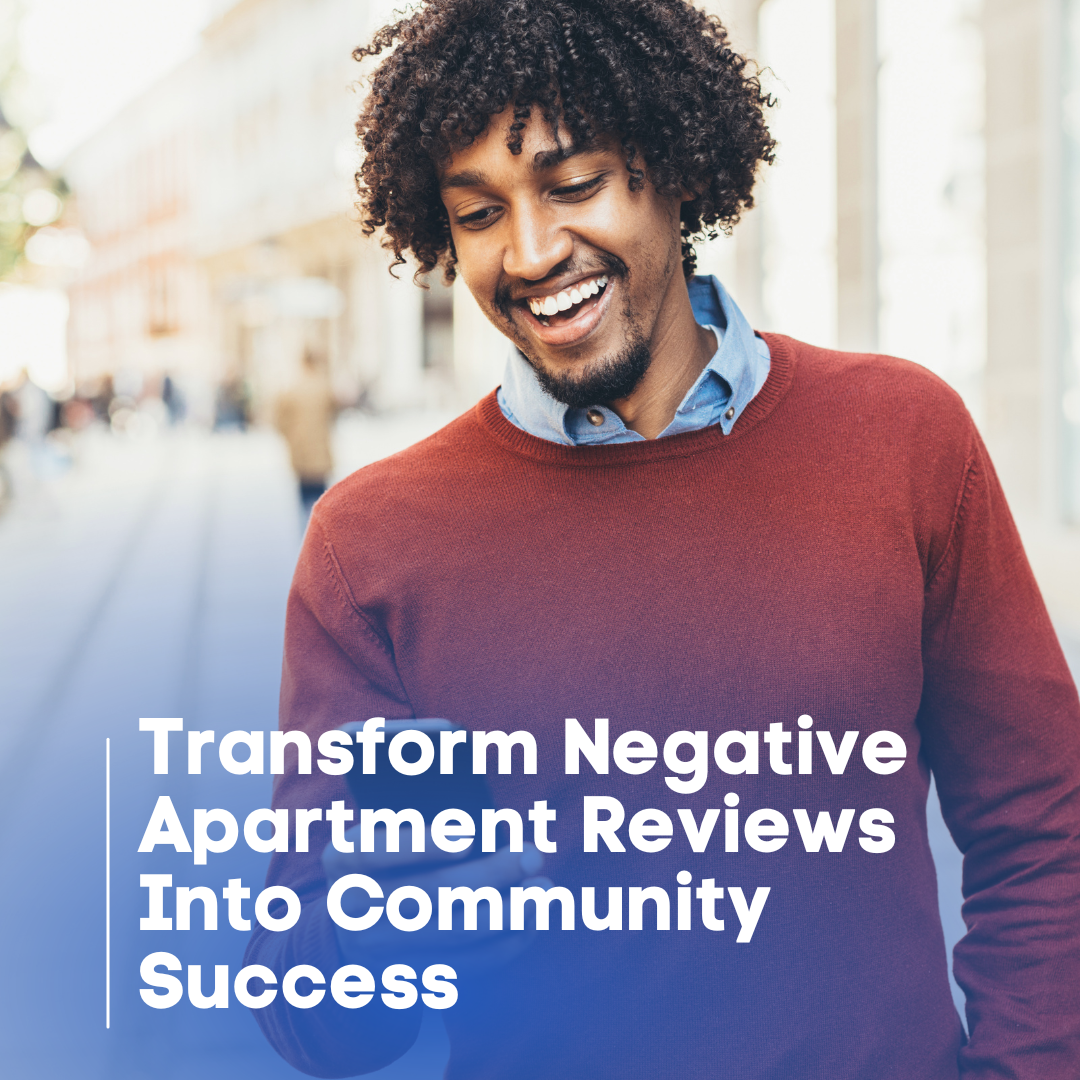 May 7, 2019 11:47 am
Leave your thoughts
Last Modified: December 1, 2023 1:32 pm
Reading Time:
11
minutes
Have you ever searched for an apartment community and were immediately turned off by the negative apartment reviews? Your online reputation is incredibly important when it comes to attracting new residents. The current experience that your residents are having can translate into your future success. Reading negative comments from people does not get anyone excited about living somewhere. We all know that one person's experience is probably not true for everyone, but it can easily deter anyone from continuing their leasing experience. If you notice you are getting fewer leads, it may likely be due to your community's reputation.

Getting positive comments and reviews from your tenants is one way to expand your business. Even with the best apartment marketing, your reviews will still come into play as prospects weigh you against your competitors. Additionally, resident reviews have the potential to boost your local SEO. Your reviews directly correlate with the ranking of your Google My Business. Reviews and testimonials from customers who find local apartment communities online not only increase your credibility but also affect how much new traffic you get.

There are countless reasons to prioritize your reputation and reviews! Your community should shine online and your reviews should only be a testament to how wonderful your property is. Regularly monitoring and improving your apartment ratings can lead to a more favorable online presence and higher resident satisfaction.

The Impact Of Negative Reviews

Reviews are extremely important in the multifamily industry because we're talking about someone's potential home. Prospects do prefer word-of-mouth recommendations from friends and family to any kind of advertisement. Reviews particularly hit home when it comes to someone's lifestyle and where they will live. If you don't think prospects are reading your reviews before they sign a lease, guess again. Online reviews are one of the first things prospects will read when searching for an apartment.
That's why it's important to be proactive, respond professionally to your negative reviews, and monitor them often. 33% of customers expect a response within 24 hours, and a swift response can improve perceptions. A single bad apartment review can impact a prospect's decision, making it essential to manage and respond to them effectively.

Improving a negative online reputation is crucial because the internet plays a pivotal role in shaping perceptions and influencing decisions. In our digital age, people often turn to online platforms to form opinions about individuals and businesses. Watch out against fake reviews, as they can unjustly tarnish your community's reputation and mislead potential residents. A negative online reputation can have far-reaching consequences, impacting personal relationships, professional opportunities, and overall success.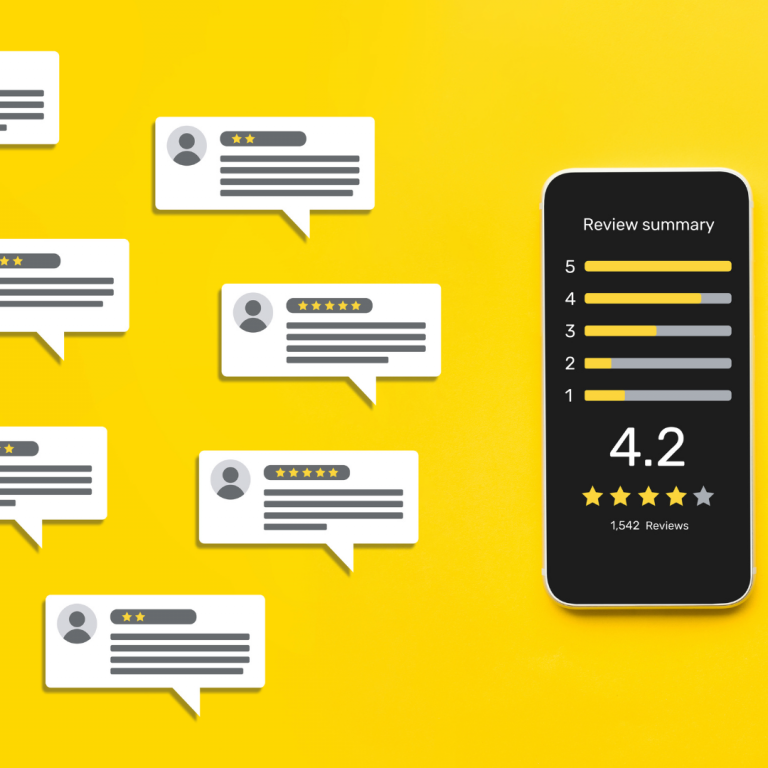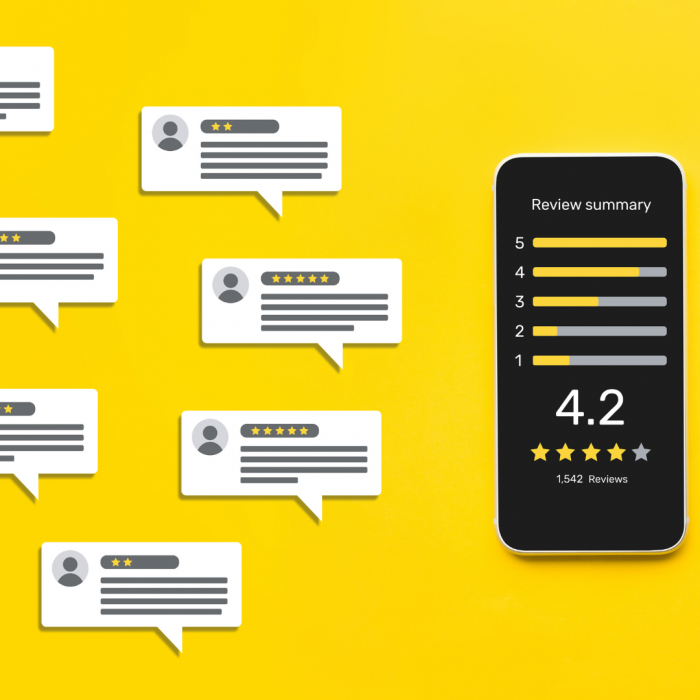 Common Reasons For Negative Reviews

As you look to implement a better strategy to improve your negative reviews, it's essential to uncover the most common reasons why these reviews happen. By addressing the most common complaints, you can be better prepared to avoid these negative reviews happening in the first place. While reviews may vary from community to community, these topics tend to always lead to negative reviews if you are not careful. Come up with a plan to ensure that each of these areas is tackled efficiently so that you can provide your residents with the best possible experience!

Maintenance Delays: 30% of negative apartment reviews cite maintenance as a primary concern. It's no secret that having something not function in your home is the worst-case scenario! Complaints about slow response times or inadequate maintenance services are common. Residents in your community will likely express their frustration in these cases.
Noise Levels: 22% of negative reviews are related to noise issues. Residents often complain about excessive noise from neighbors, common areas, or external sources. Common issues can include parties, thin walls, or noise disturbances that don't go unchecked.
Pest Problems: Reports of pest infestations, such as rodents, insects, or bedbugs, are frequent sources of discontent. Residents expect a clean and pest-free environment, and encountering such issues can lead to negative reviews. Your maintenance team must resolve these issues quickly!
Communication Challenges: 15% of negative reviews stem from poor communication with management. Lack of effective communication from management, whether regarding lease details, policy changes, or general information, can be a recurring source of frustration among residents.
Security Concerns: 18% of residents express dissatisfaction due to security concerns. Residents may express concerns about inadequate security measures, including issues with locks, lighting, or surveillance. If your residents feel unsafe in your community, they will likely give you negative feedback.
Parking Problems: Difficulty finding parking, unauthorized use of resident spaces, or issues with towing policies often result in negative reviews. Parking is an every day occurrence and it can be extremely frustrating when there is difficulty finding a spot.
Apartment Condition on Move-In: Residents may highlight issues with cleanliness, repairs, or other discrepancies between the promised condition and the actual state of the apartment upon move-in.
Rent Increases: Unexplained or frequent rent hikes can lead to dissatisfaction among residents. Clear communication about rent changes is essential to avoid negative sentiments. Ensure that your residents feel appreciated and well taken care of!
Management Responsiveness: Reviews often mention dissatisfaction with unresponsive or unhelpful management. Timely and effective communication is crucial in addressing resident concerns. A positive management review can significantly boost a resident's confidence in choosing your apartment community.
Amenity Accessibility: 10% of negative feedback is related to amenities not meeting expectations. If advertised amenities are consistently unavailable, residents are likely to express disappointment. This could include issues with fitness centers, pools, or other shared spaces.
Turn Negative Reviews Into Future Residents

The ultimate reputation strategy includes ways that you will be able to turn your negative reviews into a positive experience. With the proper response and management, you can show your future residents that you take your reviews seriously. You can also ensure that you establish means of reliable communication, and display your dedication to problem solving.

While every community might not be able to avoid reviews, every community can take action to better their negative reviews. Many properties make the mistake of not actively managing their reviews, which lends the idea to your prospects that you are not proactively making your community better. Improve your apartment resident retention so you can further your property growth and stand out in your area amongst competitors.

How To Handle Negative Apartment Reviews

1 – Respond To Reviews

Responding to reviews is crucial because it demonstrates a commitment to customer satisfaction and proactive engagement. Whether the feedback is positive or negative, responding shows that the concerns and opinions of residents are valued. Positive responses acknowledge and appreciate residents, fostering a positive relationship and potentially turning them into advocates. Satisfied residents will bring you more residents in the future! In the case of negative reviews, responding allows for the opportunity to address issues publicly, showcasing a dedication to improvement and transparency.

It provides a platform to explain any corrective actions taken, apologize for any inconveniences, and assure current and potential residents that their concerns are taken seriously. Overall, active engagement with reviews contributes to building trust, enhancing the reputation of the apartment community, and establishing a more open and communicative relationship between management and residents. 73% of consumers trust a local business more after reading positive reviews. Review responses can also lead more people to visit your apartment website.

2 – Remain Professional

By responding to people online, you become the voice of the apartment community. Always remember to respond in a professional and kind manner. When you respond to negative reviews, not only will the reviewer appreciate it, but it also shows prospects your willingness to address issues people may have. Of course, some things may be out of your control, or a matter of company policy. In those cases, you can say something like this. "We're sorry you had a bad experience at our apartment community. If you'd like to email me directly, we'd be happy to discuss things further." By doing this, your prospects can see you're trying to resolve the problem without going into unnecessary details for everyone else to see. You and the reviewer can also privately discuss any issues and concerns to hopefully come to a solution.

3 – Be Proactive

One way to prevent negative reviews from being posted on places like Yelp and Google is to have an online performance survey that is only seen by your onsite team. You can also have a suggestion box or readily available comment cards in the leasing office. When people become upset they typically just want to be heard. By giving these folks an alternative way to express their frustration, you can potentially avoid a rant (or helpful suggestion, whichever way you see it) from being posted online. It is very important that apartment communities address their renter's concerns, whether they've seen them online or not. When possible, try to resolve their issue. Think of it as one of your multifamily marketing strategies. If you can help, great! If not, your effort to try will go a long way!

4 – Continuously Monitor Your Reviews

In addition to responding to your reviews in a timely manner, you should be continuously monitoring them for any further action. If your onsite team monitors reviews at least once or twice per day, then you should be able to respond to reviews within a few hours. This shows your prospects that you care. Reviews that go without responses for weeks or even days give the impression that those problems still exist and that nobody has done anything to resolve the issues.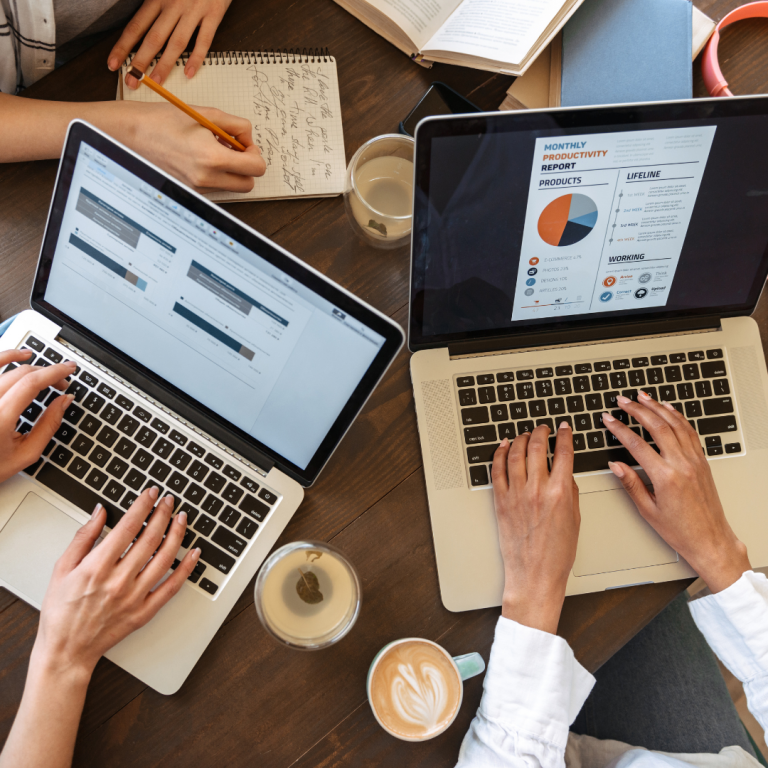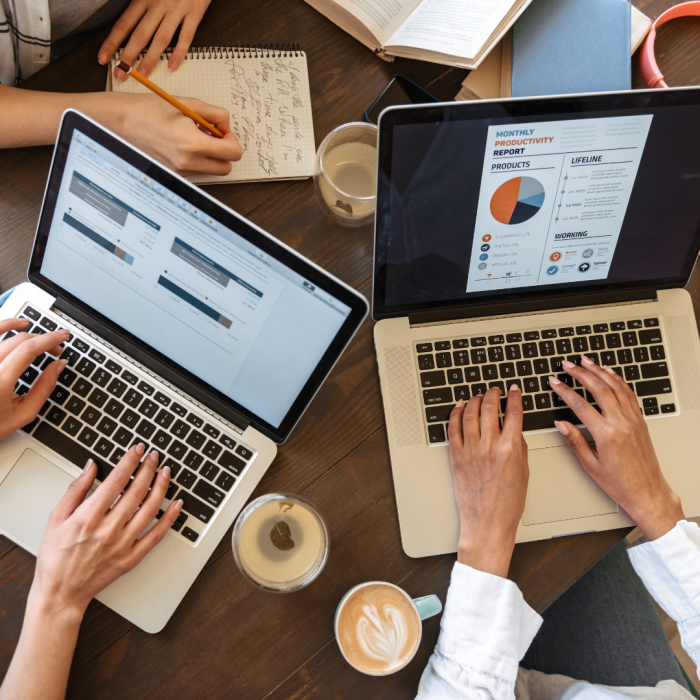 How To Improve Your Overall Online Reputation

Improving the online reputation of apartments is imperative in today's digital age as the internet serves as a primary source for prospective residents to gather information. The right online presence will greatly influence potential residents and be a major factor in their decision making. Potential residents often rely on reviews and testimonials to gauge the living experience, making a positive online reputation a powerful marketing tool. However, improving your online reputation goes far beyond just your property reviews. It also includes the way your property is perceived and the experience someone has when they land on your website.

A negative reputation can truly deter prospective tenants, leading to vacancies and financial losses. Beyond attracting new residents, a favorable online image contributes to resident satisfaction, fostering a sense of community and encouraging positive word-of-mouth referrals. Proactively managing and enhancing the online reputation of apartments is, therefore, essential for attracting and retaining residents. You have to first consider your online visibility and reputation before everything else in order to maintain a competitive edge. The right online strategies will help ensure long-term success in the highly interconnected digital landscape.

1 – Get New Branding
The truth is that your branding has a lot to do with how prospects will view your community. Many people don't realize it, but they make decisions in their everyday lives based on different companies' logos and branding. The branding of an apartment community can help customers get a glimpse into what the property represents. It also gives you an idea of whether the property is up to par with the latest trends. As Gen-Z renters search for the best apartment, your branding is at the forefront of their minds. The right logo, print materials, and property maps can help you send a message before talking with a future resident about the apartment rent.

2 – Use Local Content

If you want to impress your prospects and help them get an accurate idea of what it's like to live in your community, you need to use local content. Local content on your website, social media, and more helps your future residents see the type of lifestyle waiting for them. If they know that their life will be more convenient and fun, they won't hesitate to pay more for rent. Remember that it isn't always just about leasing the apartment; it's about leasing the lifestyle. If you want to use more local content, you should improve your SEO and social media strategies to focus on the local experience of your community. Show residents everything they can be a part of when they choose to live at your property! Help them overcome their concerns about the apartment rent.

3 – Improve Your Apartment SEO

Your lack of online visibility may be caused by a lack of SEO strategies. If people cannot find your website, they will not be able to fully shape a perspective of your community. The majority of the battle in gaining new leases is gaining new traffic. Increasing your online visibility has a direct correlation with bettering your online reputation.

Every website for apartments needs ranking strategies and certain keywords in order to show up for your local area. The residents you're looking for are typically right within your area and are using search engines like Google to find their new home! In order to fully grasp what their life may look like in your community, you have to be available to them online. Don't let a lack of ranking on the search engines hold you back from more of your ideal residents!

4 – Embrace Feedback For Change

Your current residents often have the best information for you to change your community, and to increase your new residents in the future. As you review your online reputation, consider sending out surveys or using your reviews for important community information. Take that feedback seriously and highly consider making changes to improve. The right piece of feedback can be exactly the catalyst that you need to take your property to the next level!

5 – Highlight Resident Satisfaction Stories

While you may not be able to avoid every negative review, you can showcase your community better by displaying your resident satisfaction more! 45% of consumers are more likely to visit a business if it responds to negative reviews constructively. Ensure that you have a proper strategy in place to regularly ask your residents for reviews. You can also time the windows of asking for reviews to positive moments within your community. In your apartment digital marketing, you should include regular postings on social media of your good reviews. Share the good experiences so that they can be exposed to more of your future residents!

6 – Hire Apartment Marketing Experts

Ultimately, doing these tasks on your own is daunting and time-consuming. Most properties want to continue raising their rents and keep their future residents engaged in the leasing process. With the right strategies from apartment marketing experts, you can ensure that you're targeting the right areas. Save time and money in the long run by letting a team handle all of the tips above.

You will not only see results that will help avoid negative feedback about rent, but you'll also collect more leads and leases throughout the way. The apartment market is competitive, and there is no time to wait. Market Apartments knows the importance of online reviews. We want to help your apartment communities maintain a good online reputation because it matters!I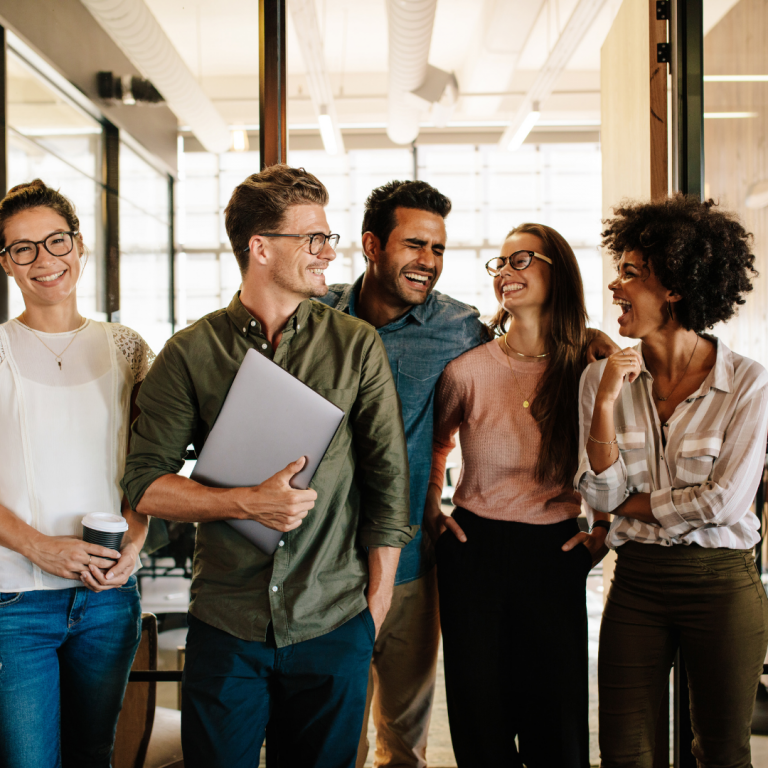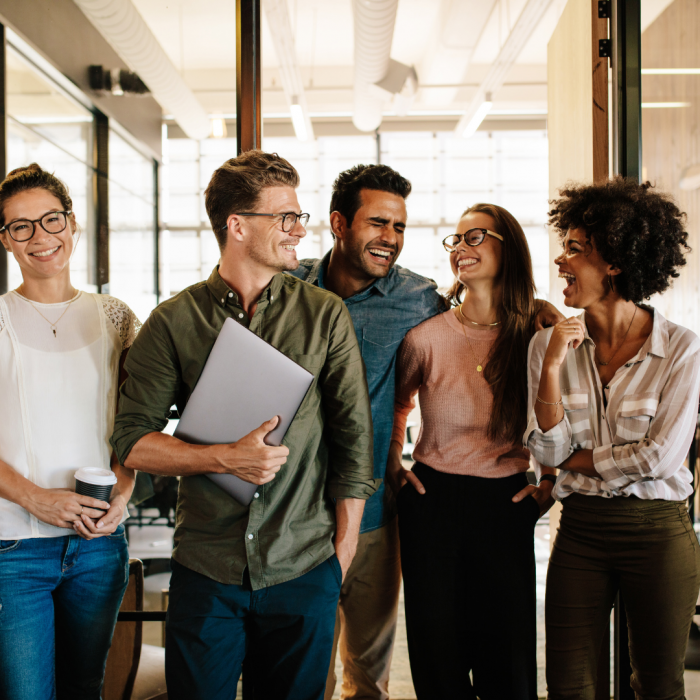 Start Community Engagement Initiatives

Promote A Sense Of Community
Engaging with residents through events reduces negative reviews by 25%. Promoting a sense of community within an apartment complex involves fostering connections and creating a shared identity among residents. It's not a secret that communication is key; establish regular channels for updates, announcements, and community events to keep residents informed and engaged. You can also schedule resident events and set up initiatives that foster your community to come together!

Hosting successful community events involves careful planning and thoughtful execution to ensure engagement and enjoyment for all residents. Start by understanding the preferences and interests of the community through surveys or informal conversations. Choose diverse and inclusive activities that cater to various age groups and preferences. Establish a clear purpose for each event, whether it's fostering social connections, promoting wellness, or celebrating milestones. Plan well in advance, considering logistics, budget, and necessary permits.

Create Exclusive Perks For Residents
Creating exclusive perks for residents involves identifying unique offerings that enhance their living experience and foster a sense of value and appreciation. Start by understanding the needs and preferences of the resident community through surveys or feedback sessions. From here, you can partner with local businesses, create community features, and build programs that help your residents become more satisfied!

The Long-Term Impact of Online Reputation

The long-term impact of the online reputation for apartments is profound, shaping the success and sustainability of the community. A positive online presence not only attracts potential residents but also contributes to resident satisfaction and retention. Over time, consistent positive reviews and a proactive response to feedback build a trustworthy and credible image, fostering a sense of community and loyalty among residents. Conversely, a negative online reputation can lead to prolonged vacancies, financial setbacks, and challenges in attracting new tenants.

The lasting nature of online content means that negative perceptions can persist, affecting the community's standing in the rental market. Therefore, actively managing and nurturing an online reputation is not just a short-term fix but a strategic investment in the long-term health and prosperity of the apartment community.
Categorised in: Apartment Marketing, For Property Managers
This post was written by Isabella Housel
Isabella Housel is a passionate and versatile professional writer with a deep love for words and a commitment to crafting compelling content that engages, informs, and inspires. With many years of experience in the industry, she has honed her skills across various genres, from creative storytelling to informative articles and technical documentation.