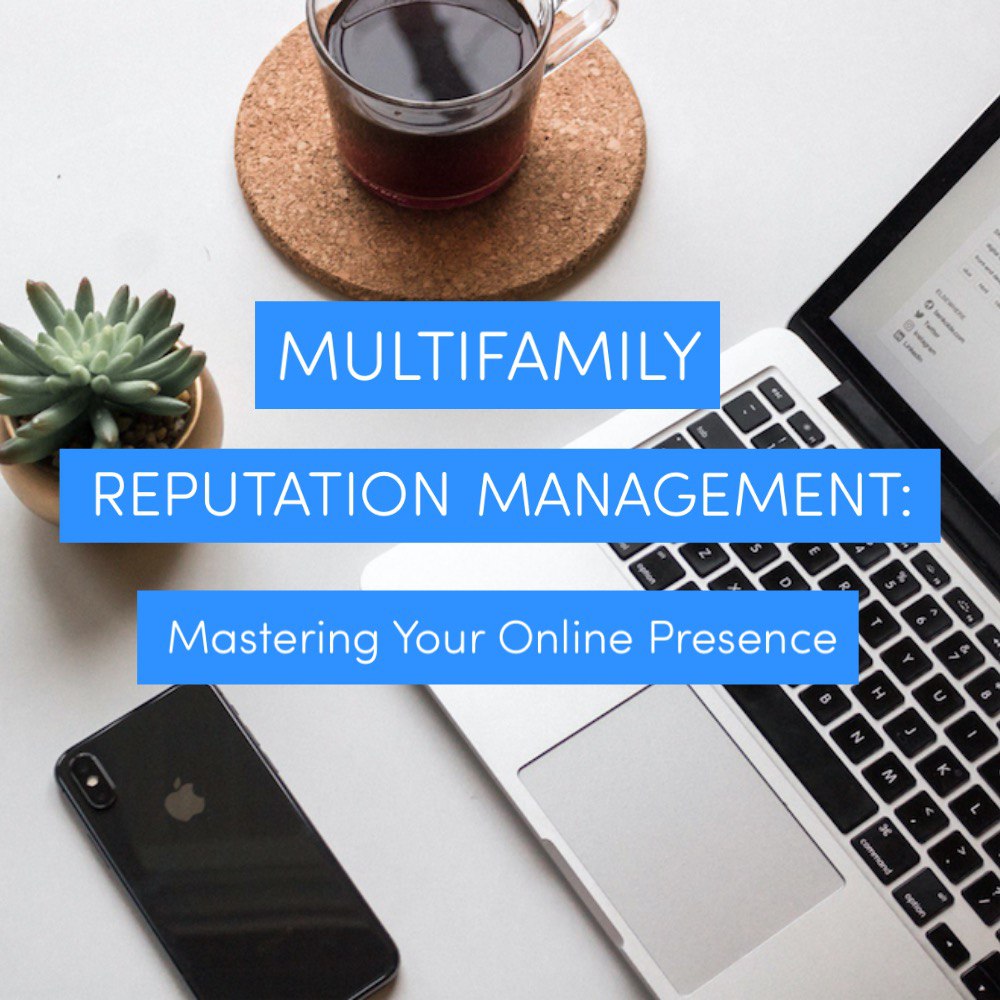 May 6, 2020 8:46 am
Leave your thoughts
Last Modified: February 9, 2023 11:48 am
Reading Time:
5
minutes
It's true, you've heard that your apartment's online presence can make or break your leases.
So why is that the case?
Why does the way that your property looks online make such a big difference?
In this article, we'll dive into the reasons behind multifamily reputation management, and why this simple practice can completely transform your apartment marketing.
The Art Of Online Interaction
Perhaps you have read the statistic already that 90% of people make their consumer decisions completely based on online reviews. Not to mention, prospects aren't' just looking for reviews from your community, they're looking to see how you interact with your current residents. Properties that don't answer their resident's questions, or respond to the issues at hand, often find themselves losing the interest of prospects. This is because the way that you interact online can truly make or break your property.
Now more than ever, prospects are virtually searching for information on your community. When you make mastering your online presence a priority, you will attract a wider audience. You will also experience a greater span of reach, which will lead to higher-quality leads from a variety of locations. Overall, the practice of focusing on multifamily reputation management will allow you to dive into the world of apartment marketing in a better way. It's time to emphasize the fact that your community's online appearance is absolutely crucial.
What is Multifamily Reputation Management?
So what does reputation management actually consist of?
Reputation management simply means using specific strategies to enhance your property's online presence. This includes review management, social media, and internet interactions. Each of these components works together to create benefits for your multifamily community that are unprecedented by other methods. With prospects flocking to the web for information on your property, it is imperative to have an established voice in a very information-saturated world. The essence of multifamily reputation management is centered on establishing a web presence that generates high-quality leads, and leases. By setting clear intentions for your online brand, you will be able to connect with prospects in a more personal, and meaningful way. Both online reviews and social media will help take your apartment marketing to the next level.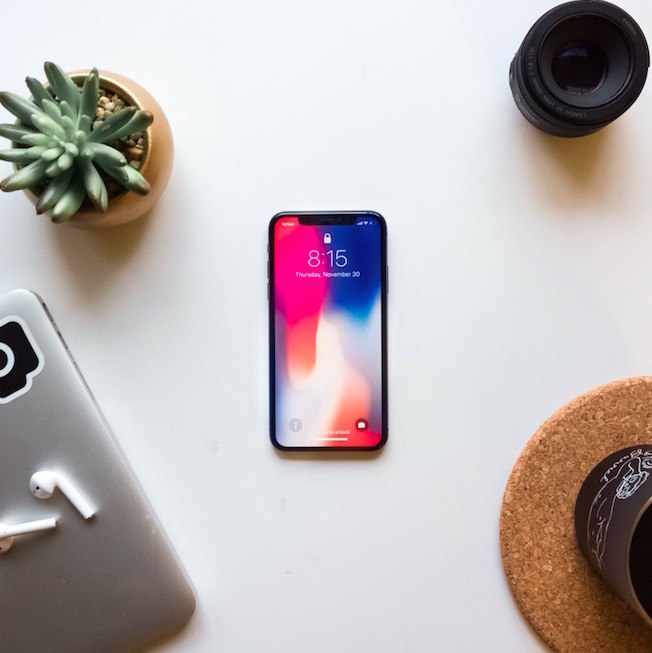 Review Management
Reviews, Reviews, Reviews.
There are arguably few things more important than your property reviews. In fact, there may be nothing more important. A review can turn a questioning prospect into a guaranteed lease, and unfortunately, it can have the opposite effect as well. People trust their peers' opinions. When an apartment has dozens of raving reviews, it becomes pretty clear that the property is thriving! However, even just one bad review that isn't handled properly can deter a prospect away.
Review management is more than just collecting a couple of sentences from your current residents (although that isn't a bad place to start). Embracing review management to it's fullest means that you will go beyond just approving the reviews on your GMB. It means interacting with the reviews, as well as sending the right words to upset residents. Many properties rely on default messages to combat any negative reviews. While responding is great, it needs to be evident that your property is doing all that they can to help this resident feel at ease. This gives prospects a glance into their future interactions with your property management team.
Prioritizing review management is an absolute must. Start now, before it's too late!
Original Social Media Posts
Has your property caught onto the social media wave yet?
It seems that the topic of social media is continually on the rise within the world of apartment marketing. Perhaps, property management teams are realizing more, and more the importance of having strategized social media. While multifamily search engine marketing has typically only included Google in the past, today the search goes beyond just the web. Prospects search on social media for insights into your property on a day-to-day basis.
It's easy to feel frustrated when trying to determine what to post on social media. Not to mention, coming up with original posts seems to take a tremendous amount of time, and effort. However, the importance of these seemingly simple posts is clear. If any prospect comes across your social media, it can be the golden ticket to a lease. Prospects who may otherwise be hesitant about your property can rest assured in the realities that your community has to offer. Not to mention, social media is one of the greatest and quickest ways to enhance your audience. You can reach a larger amount of prospects, in a timely way, by following a regular posting schedule. In the end, utilizing social media to its fullest will upscale your brand on a regular basis. Visit our free social media tips post for more information.
Social Media Comment Interaction
Taking social media a step further requires more thought, and interaction. Social media is the perfect avenue to communicate with your current residents and prospects. Nearly every social media outlet offers unique ways for you to connect. Whether it be through postings, comments, stories, or new followers, social media gives you the opportunity to expand your level of exchange. By opening up these social channels, you can receive direct messages from prospects who may have questions. It allows leads to be generated from another web venue, which will only increase the number of leases you have.
Many people will post content on social media, but forget that the ongoing interaction is just as important. Strive to set up a culture in your community where your residents follow your property on social media. Invite them to interact with your posts. Perhaps do a giveaway, or contest to motivate residents to get involved. These seemingly small interactions come together to make a large difference in the way that your property is perceived online. Social media is essentially another form of receiving reviews! Again, it's important to reiterate that your social media can provide prospects with a clear look into your community. This can give prospects who are on the fence the extra confidence they need to move forward!
Multifamily Reputation Management By Market Apartments!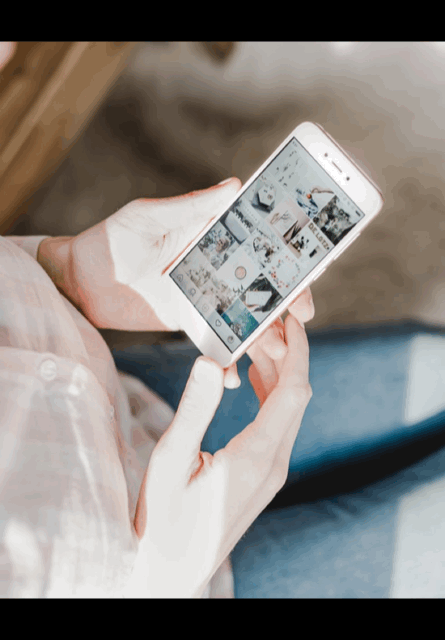 Are you overwhelmed by the time reputation management can consume?
Do you wish you had original social media posts that set your property apart from all of the rest?
Let Market Apartments turn your reviews, and social media into lead-generating machines. With our newly launched reputation management services, we simply take all of the work off of your hands. We handle your online reviews and manage your social media to bring you a better web presence, high-quality leads, and more leases.
Tell me more about signing up…
How To Master Multifamily Reputation Management
Review Management

Your online multifamily reputation begins and ends at your reviews. Monitor your reviews closely, respond professionally, and strive to always collect better reviews.

Social Media Content

Establish your property's brand on various social media apps, so that you can maintain, and grow your online presence.

Share Original Content

Consistently post, and share original content that represents your thriving community. Follow a regular schedule that will help you to target your audience, and increase your leads.

Interact With Residents & Prospects

Take social media a step further, and communicate with current residents, and future prospects. Encourage your team to get involved, and continue with regular outreach.
RELATED POSTS & RESOURCES
How To Use Social Media In Your Apartment Digital Marketing
Apartment Marketing That Increases Your NOI
The Ultimate Free Virtual Leasing Guide
Categorised in: Apartment Marketing, For Property Managers
This post was written by Isabella Housel