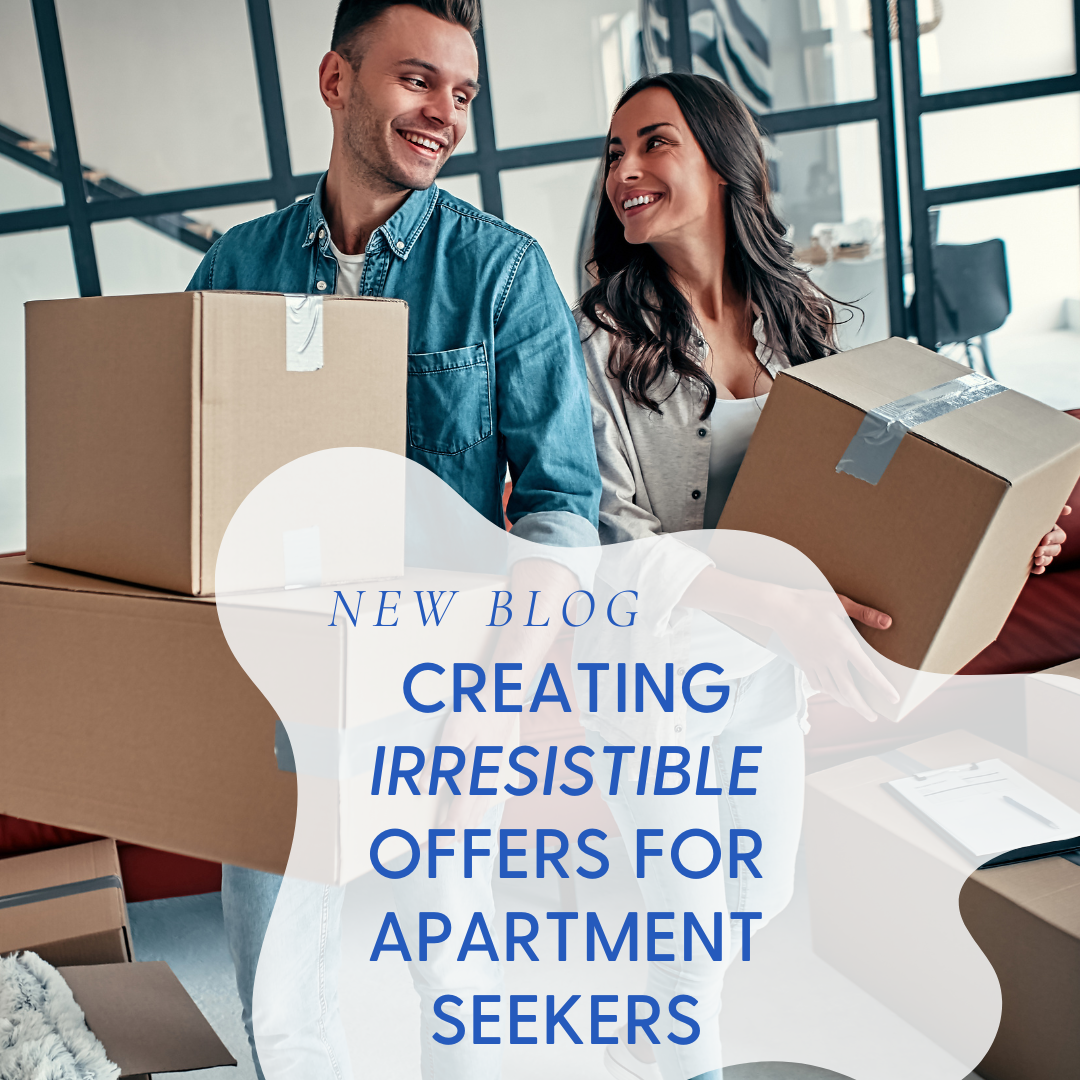 July 19, 2023 4:07 pm
Leave your thoughts
Last Modified: September 18, 2023 9:40 am
Reading Time:
7
minutes
To attract more potential tenants and generate higher demand for your property, it is crucial to keep creating irresistible offers that set you apart from your apartment competitors. In today's saturated online market, your apartment marketing needs to be highly intriguing, creative, and innovative. Consider the following strategies to add more enticing elements for your future residents:

1 – Competitive Pricing
Begin by thoroughly researching the local rental market to understand the current rates in your area. Offer competitive pricing that is slightly lower or on par with similar properties nearby. Determining rental pricing involves comprehensive market research and consideration of various factors that influence rental rates in your location.
Location plays a significant role in determining rental pricing. Evaluate the desirability and demand for apartments in your specific zip code. Take into account factors such as proximity to public transportation, schools, shopping centers, parks, and other amenities that influence your renters' preferences. Additionally, compare similar apartments in different neighborhoods to gauge price variations.
Evaluate the features and amenities your apartment offers, such as the number of bedrooms and bathrooms, square footage, parking availability, in-unit laundry facilities, balconies, or any other unique selling points. Apartments with desirable features or added amenities generally command higher rental prices. Keep your prices competitive to position yourself as a strong option for potential residents in your area!
2 – Special Discounts or Incentives
Utilize special discounts to generate more interest in your community! Consider offering limited-time promotions such as reduced rent for the initial months, waived security deposit, or discounted utilities for a specific period. These incentives can motivate prospective tenants to choose your apartment over others. Often, a monthly special can make all the difference when a renter is deciding between competitors.
To offer special discounts on your apartments, identify what you can provide and collaborate with your team to determine the duration and terms of the discount, such as reduced rent for the initial months or a percentage off the monthly rent. Promote these offerings through various channels, including your apartment website, social media platforms, and paid advertising.
It's essential to clearly communicate the value and benefits of the discount to potential renters, emphasizing how it makes your apartment more attractive and cost-effective. Make sure the terms and conditions of the discount are clearly stated in your rental agreements and contracts. By offering special discounts, you can incentivize apartment seekers to choose your property, boosting occupancy rates and attracting more tenants.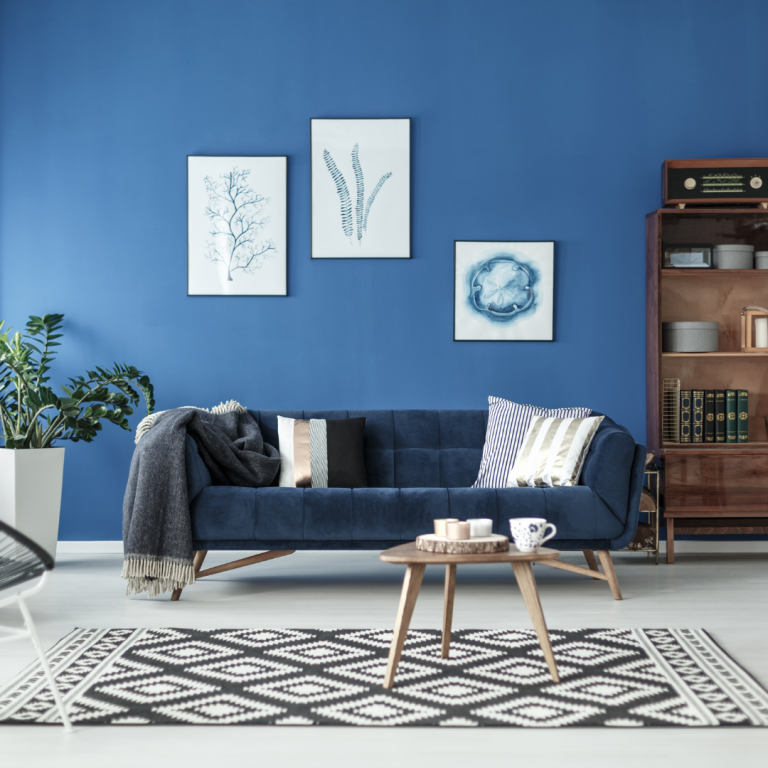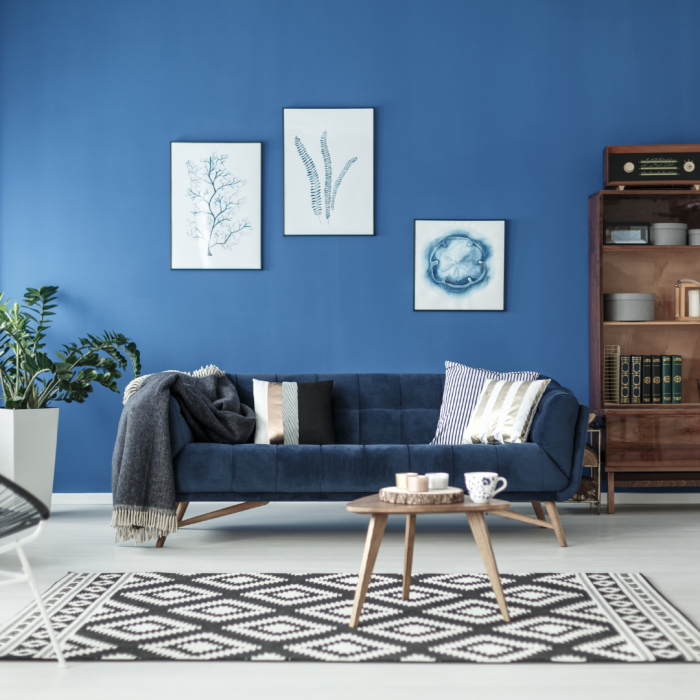 3 – Upgraded Amenities
Enhance the appeal of your apartment by providing desirable amenities! Consider offering high-speed internet, cable TV, gym access, in-unit laundry facilities, or upgraded appliances. Showcase these top features in your advertisements, emphasizing the convenience and added value they bring. Effective showcasing of apartment amenities helps attract potential tenants and highlights the unique features of your property. If your property is older and lacks modern amenities, you can still tailor your marketing to better present your existing amenities.
It's no secret that high-quality apartment photos can significantly impact the perception of your amenities. Capture these amenities in their best light by taking high-resolution photos or even investing in professional photography. Avoid the common mistake of having low-quality photos on your apartment website, especially for excellent amenities. Utilize wide-angle shots to demonstrate the spaciousness of common areas or highlight specific amenities like a pool, fitness center, or communal spaces.
Maximize the potential of your apartment content! Craft detailed descriptions of each amenity, emphasizing the benefits they offer. Provide floor plans that clearly indicate the location and layout of amenities within the apartment complex. This helps potential tenants visualize how the floor plan features are situated in relation to the apartments they are considering.
Tailor your approach to your target renter audience and stay adaptable to current marketing trends. By effectively showcasing your apartment amenities, you can differentiate your property from others and attract tenants who value and appreciate the unique features your apartment has to offer.
4 – Furnished or Partially Furnished Options
Consider offering furnished or partially furnished apartments to cater to tenants who prefer a hassle-free move. This option can be particularly appealing to students, young professionals, or individuals relocating from out of town. Offering furnished apartments can bring several benefits. It appeals to specific segments of the market, such as students, young professionals, or individuals with temporary housing needs.
Providing greater convenience, furnished apartments eliminate the need for tenants to purchase and transport furniture. Moreover, furnished apartments can command higher rental rates due to the added value and convenience they offer. Including furniture and appliances makes your apartment stand out from competitors and attracts tenants who are willing to pay more.
Additionally, offering furnished apartments can lead to longer tenancies since tenants are less likely to move frequently when they don't have to worry about furnishing their living space. This results in reduced vacancy rates and increased stability for your property value.
5 – Flexible Lease Terms
Consider providing more flexibility in your lease terms, such as shorter durations or month-to-month options. While it may initially seem counterintuitive, some individuals genuinely seek temporary housing or are uncertain about their long-term plans. Offering greater flexibility can make your apartment more attractive to these potential tenants.
Residents find flexible lease terms attractive for various reasons. Many prospects have uncertain or changing circumstances, such as job contracts, educational programs, or personal situations. Shorter lease durations allow them to have more control over their living arrangements without being tied down to a long-term commitment.
Flexible lease terms can also accommodate temporary housing needs. Some individuals might be in a transitional phase, such as those relocating for short-term projects, attending a semester of study, or awaiting the completion of a permanent home. Providing flexible lease options caters to these temporary housing needs, making your apartment a viable choice for individuals in various situations.
When tenants feel that their needs and circumstances are taken into account, they are more likely to have a positive renting experience and potentially renew their lease or recommend your property to others. Overall, offering flexibility provides convenience, adaptability, and a sense of freedom, making it an appealing option for residents seeking more flexibility in their housing arrangements.
6 – Pet-Friendly Policies
Many apartment seekers have pets and often face challenges finding suitable pet-friendly housing. If feasible, consider allowing pets or specific pet breeds in your apartment complex. Promote your pet-friendly policies to attract this segment of renters through your apartment marketing materials.
Having a pet-friendly policy in your apartment complex offers several benefits. It ultimately expands your potential tenant pool, as many individuals consider their pets as family members. By allowing pets, you open your doors to a larger demographic of renters who may have limited options for pet-friendly housing. This increases the demand for your apartments and reduces the risk of vacancies.
Moreover, a pet-friendly policy can lead to a stronger sense of community. Pet owners tend to interact with each other during walks or in common areas, fostering more social connections in your community. This creates a friendly and supportive atmosphere, enhancing the living experience for tenants. Allowing pets can also enhance your property's reputation. When tenants have positive experiences with your pet-friendly policy, they are more likely to share their satisfaction with others, generating positive word-of-mouth and attracting more prospective renters in the future.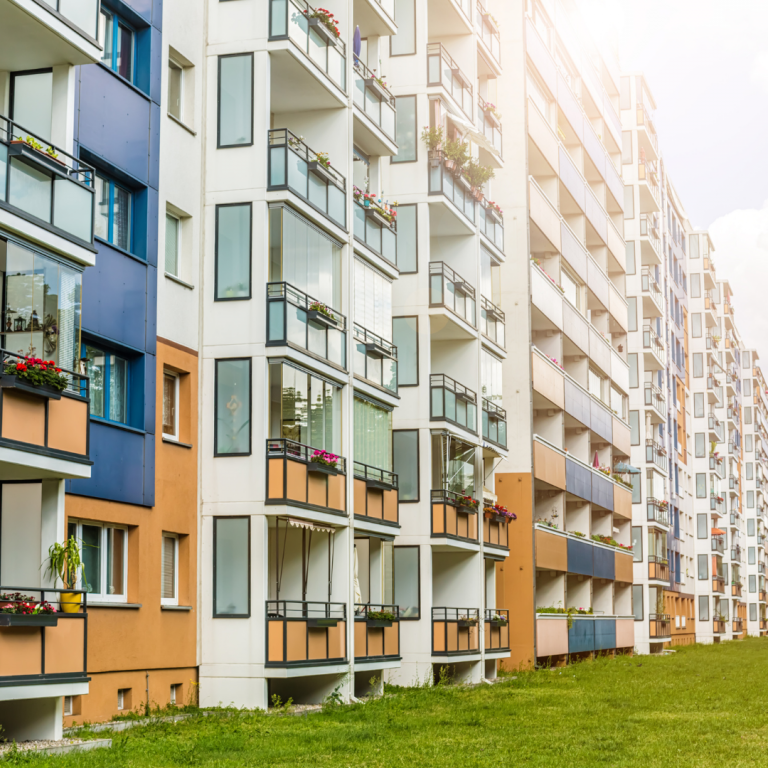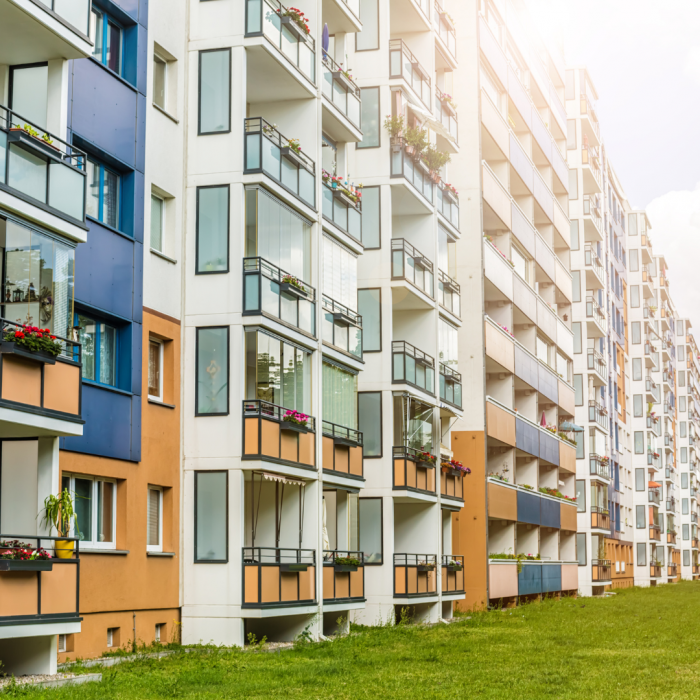 7 – Improved Communication & Responsiveness
Ensure that your property management team is easily accessible and responsive to all inquiries. Respond promptly to calls, emails, and messages to create a positive impression of your apartment and demonstrate your commitment to addressing their questions. There is nothing more frustrating for a future resident than an unresponsive leasing team.
When residents can easily reach out to address concerns, report maintenance issues, or seek information, it creates a sense of responsiveness and attentiveness. Timely and clear communication helps build trust, resolves issues promptly, and improves tenant satisfaction. Establish effective communication channels that allow tenants to report maintenance and repair requests efficiently.
Improved communication in apartments also contributes to resident satisfaction, better maintenance management, community building, conflict resolution, and tenant retention. By prioritizing effective communication, property management can create a positive living environment and build strong relationships with tenants, ultimately benefiting the overall success of the community.
8 – Online Presence & Local Listings
Improving your online presence is crucial for effectively reaching prospective tenants. A strong online presence allows your community to reach a wider audience. Nowadays, many apartment seekers turn to online platforms and search engines to find their next rental home. By having an optimized apartment website, engaging social media profiles, and listings on popular rental platforms, you can attract a larger pool of potential tenants.
An optimized online presence facilitates convenient and streamlined communication. Utilize various online channels, such as email, chatbots, or social media messaging, to respond promptly to inquiries, schedule viewings, and provide information to interested parties. This responsiveness and accessibility demonstrate professionalism and a commitment to customer service, improving the overall tenant experience.
Online reviews and testimonials also play a significant role in the decision-making process for apartment seekers. A strong online presence allows you to collect and showcase positive reviews from satisfied tenants, establishing credibility and trust. Positive feedback greatly influences the perception of potential tenants and increases their confidence in choosing your apartment.
9 – Positive Reviews & Testimonials
Encourage satisfied tenants to provide positive reviews and testimonials about their experience living in your apartment complex. These testimonials instill trust and confidence in potential renters. Positive reviews are invaluable assets in apartment marketing as they provide social proof and influence the decision-making process of potential tenants.
Create a dedicated section on your apartment's website to showcase testimonials from satisfied tenants. Feature quotes or snippets from positive reviews, along with the tenant's name and photo if available. Select reviews that highlight the key strengths of your apartment, such as amenities, location, responsive management, or a sense of community. These testimonials can grab the attention of potential tenants and differentiate your property from others.
Share positive reviews on your apartment's social media platforms. Engage with your audience through these posts, promote positive experiences, and encourage prospective tenants to reach out or visit your property. Consider creating video testimonials where satisfied residents share their positive experiences. These review videos can be shared on your website, social media channels, or included in virtual tours. Video testimonials add a personal touch and have a powerful impact on anyone looking to move into your community!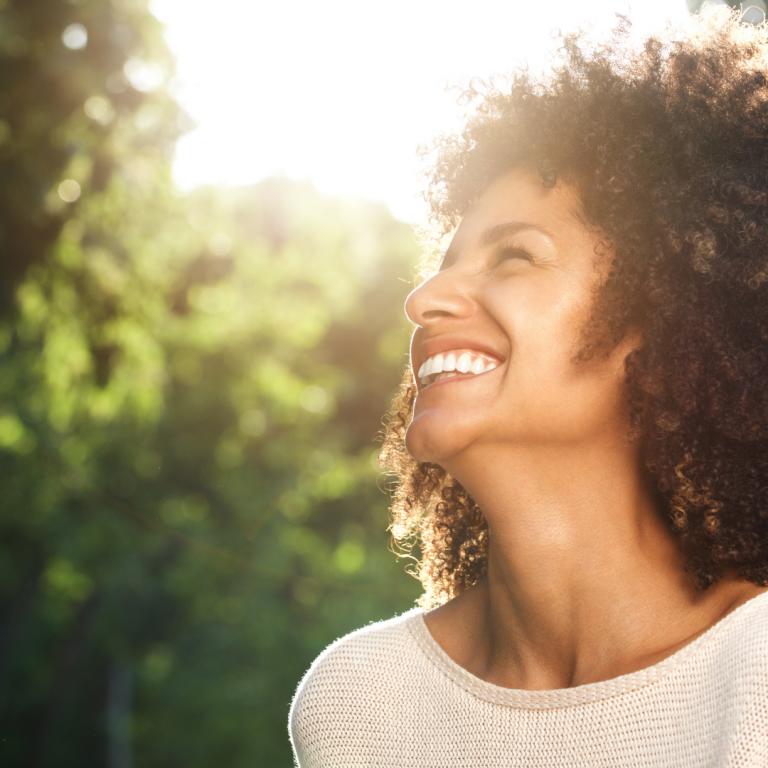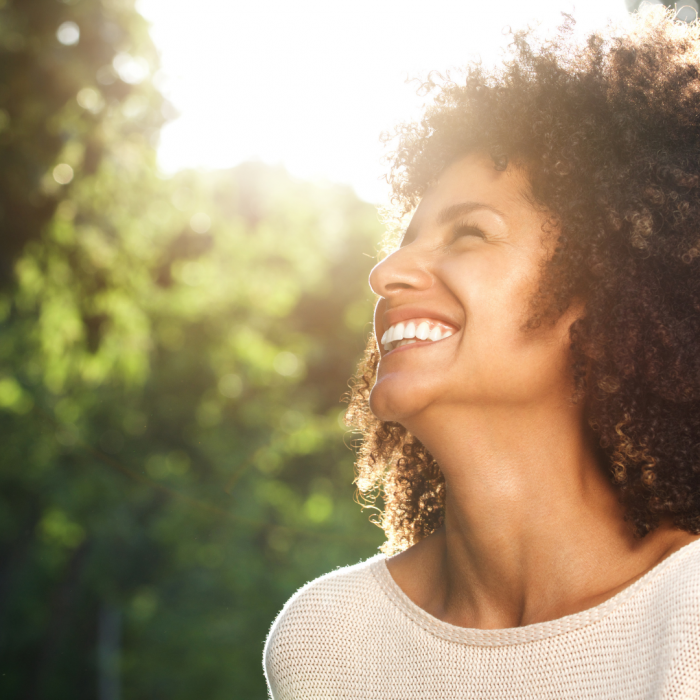 10 – Enhance Your Curb Appeal
Apartment curb appeal encompasses the visual allure and overall impression of an apartment building from the exterior. It encompasses the exterior design, landscaping, cleanliness, and maintenance of the property. A well-maintained and visually captivating exterior conveys a positive initial impression. Elevating your curb appeal can significantly augment the desirability of your apartment complex.
Devise comprehensive plans to ensure the exterior of your apartment building remains impeccably maintained and visually captivating. Bestow great attention upon maintaining a clean and inviting entrance, pristine landscaping, and attractive common areas to establish a positive initial impression for apartment seekers.
Contemplate strategies to uphold attractive landscaping, maintain inviting common areas, embrace appealing exterior colors or finishes, ensure proper parking arrangements, and cultivate visually captivating exterior amenities. A well-maintained exterior serves as a testament to responsible management, care, and the provision of a pleasant living environment for residents. A property that shines both online and offline will invariably be an immediate favorite for prospects searching for their new abode!
Improve your apartment offers and marketing!
Categorised in: Apartment Marketing
This post was written by Isabella Housel
Isabella Housel is a passionate and versatile professional writer with a deep love for words and a commitment to crafting compelling content that engages, informs, and inspires. With many years of experience in the industry, she has honed her skills across various genres, from creative storytelling to informative articles and technical documentation.