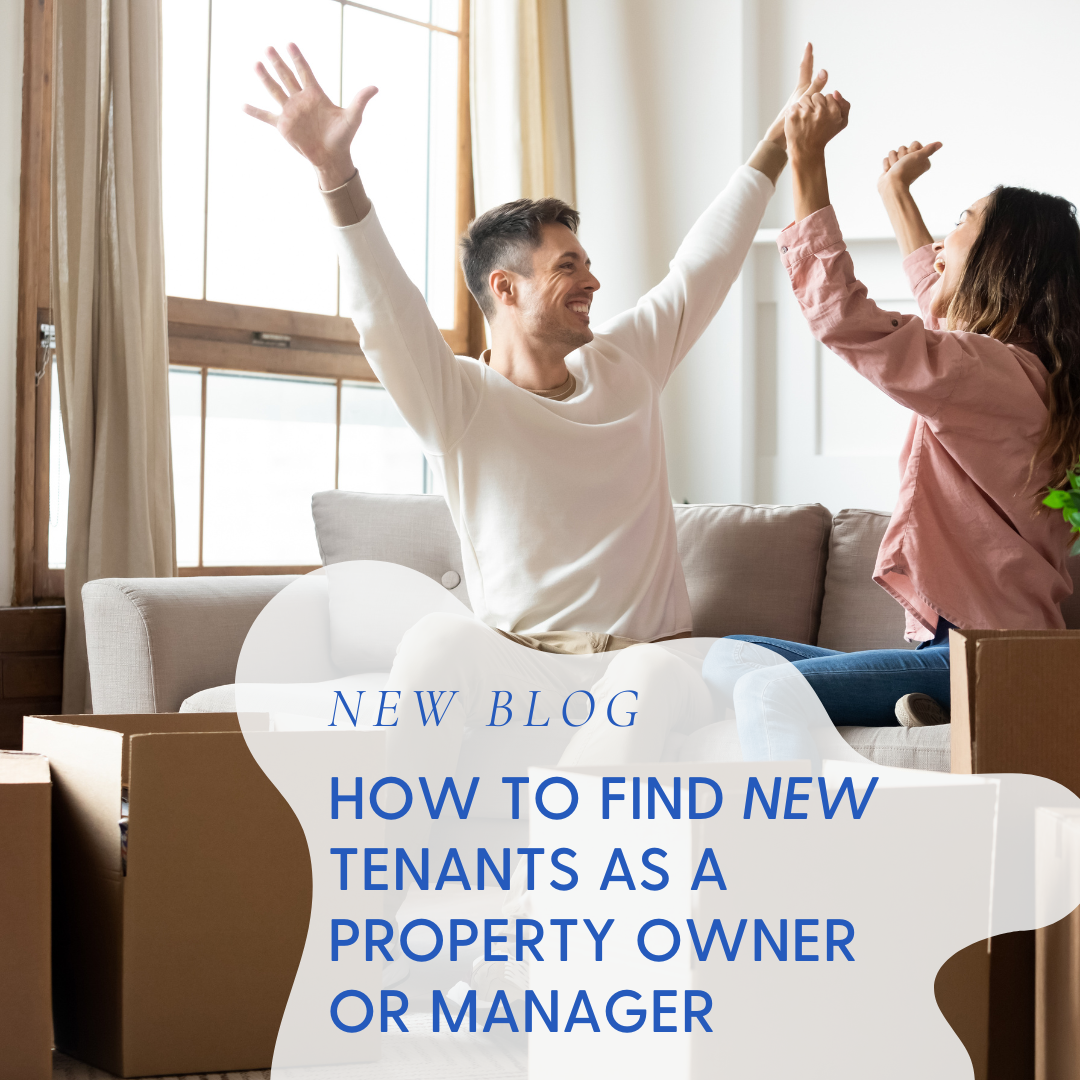 April 12, 2023 9:00 am
Leave your thoughts
Last Modified: August 8, 2023 12:13 pm
Reading Time:
7
minutes
Discover simple tips and tricks to help you find new tenants! As a property owner or manager, one of the greatest things on your mind is how to occupy your units. Every owner and property manager experiences turnover and needs to know how to find new tenants. If your property doesn't have new tenants and a stream of new traffic, it will be very difficult to have success.

There are various elements that go into finding new tenants based on your location, audience, and current marketing strategy. Many properties make the mistake of spending all of their budgets on one area of apartment marketing that isn't producing any results. Before you waste away all of your opportunities, ensure that you have the right plan in place. Marketing multifamily communities should start with a clear plan to find new residents! There may be many times throughout owning or managing a property that you need to pivot and reevaluate your strategy. Don't be afraid to try new things to bring in the new prospects you're looking for.
Multifamily marketing as a property manager can feel like a lot to take on, but with these steps, you'll be able to take charge of marketing your community. Use these tips to get the leads you're looking for and turn them into new tenants and long-term members of your community.
1 – Improve your apartment website.

The most important thing to do if you're wanting to find new tenants is to upgrade your apartment website. Your website is most likely the first thing that anyone will see about your property. If you aren't gaining new tenants but still have website traffic, then it's likely that there may be some issues with your website. Even if there aren't any outright issues, it's important to make site upgrades.

Small changes on your website can really increase your website traffic. Consider the following when looking to make website upgrades:

When was the last time your apartment photos were updated?
Do you have virtual tours or quality apartment videos that show off your property?
Are your floor plans accurate and showing current availability?
How fast is your website speed?
Does your website rank for local keywords on the search engines?
Is your website content easy to read and professional?
Is your website user-friendly and simple to navigate?
Answering the above questions will help determine where you need to start when it comes to potential site upgrades and content. Perhaps your website doesn't stand out from the rest, and you need further customizations.

2 – Implement apartment SEO.

If your website is fully up to date and you still aren't getting traffic or leads, then you definitely need to look into apartment SEO. SEO stands for search engine optimization and will help you rank better on the search engines! Ranking better leave more traffic, and more traffic leads to more tenants.

One of the ways that SEO can really help your property is by targeting the right audience. The internet is so vast so it's essential that you showcase your community in front of the people that matter most. With so many people online, you really need to narrow down who will be coming to your apartment website. When you have the right SEO practices in your content, the search engines know where to rank your content which can help you find new tenants.
For an apartment community, SEO and apartment leases go hand-in-hand. Almost everyone starts their search for an apartment online, so you want to make sure you are being seen in search results when potential tenants search for certain keywords in your area.
The following SEO practices can drastically change the amount of traffic and new tenants you receive:

Local Keywords
Page Speed
Website Headers
Website Description
Image Descriptions
User-Experience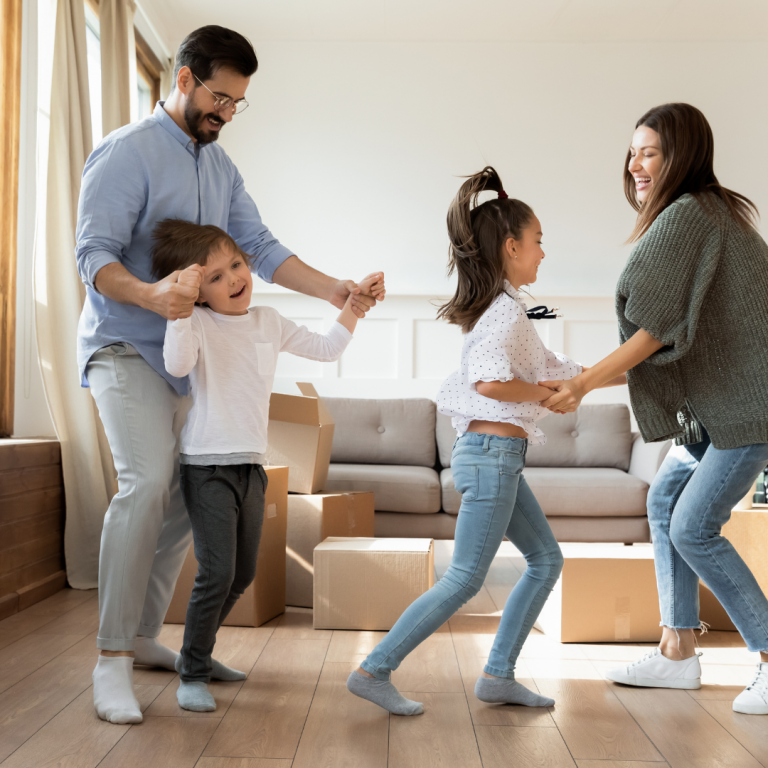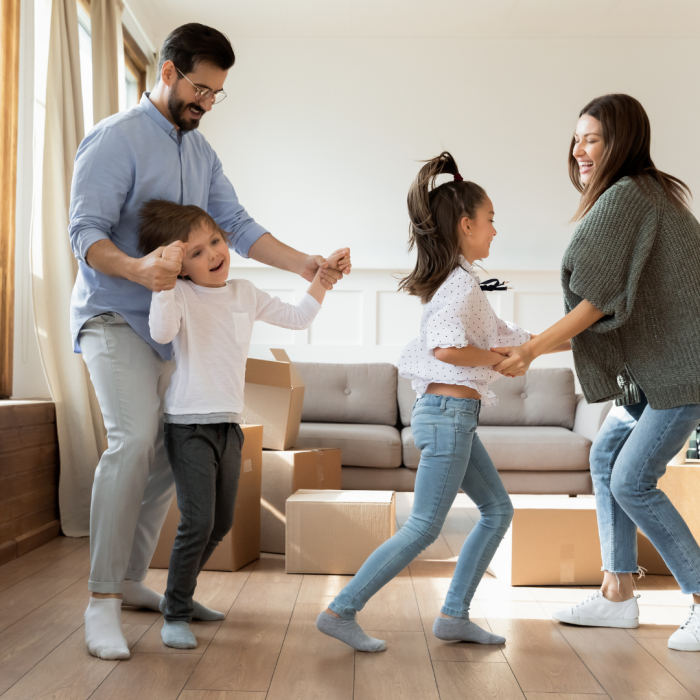 3 – Utilize local SEO and local listings.

Many properties confuse SEO and local listings and it's important to know the difference! While the two are heavily related and similar, there are different benefits and processes. Local listings include the listing you own on search engines including Google, Bing, and Yelp. These listings include reviews, Q&As, images, addresses, contact information, and more. A local listing is often the first thing that someone sees when they're searching online.

One of the greatest ways to find new apartment tenants is to utilize your local listings. First, you need to ensure that your listings are up-to-date with the correct information. Second, you should regularly update your content so it seems refreshed and accurate. Lastly, since this is where your reviews are collected, brainstorm how you can better your apartment reviews.

Don't neglect your local listings! One of the fastest ways to turn away new tenants is to display inaccurate information or to have outdated photos. While a future resident is searching online, you only have a few seconds to capture their attention. Therefore, updating your local listings should be a huge priority!

4 – Advertise your property.

If you're having a hard time finding new tenants organically, then you should consider using paid advertising for your property. There are a variety of ways that you can advertise your property including Google Ads (PPC), social media ads, and more. The advantages of paid advertising include:

Better rankings on the search engines.
Higher quality leads based on your location.
Additional website traffic.
Displaying in more places online than your competitors.
Retargeting website and social media lead.
Increasing brand awareness.
Budget-based marketing.
5 – Build a professional leasing team.

Finding new apartment renters is a big task and in order to do so you also need to have an outstanding leasing team. While the main parts of finding new tenants will occur online, your team will assist in the final steps. There are often moments when prospects simply need to have a few questions answered by a leasing agent in order to move forward. If your apartment digital marketing is thriving, but you don't have the right team behind you, it's time to build your forces. Work with your team to answer the following questions:

Does your property have a designated plan and person to review missed calls, messages, and emails?
What print materials do you use to follow up with prospects? (Example: Additional Floor Plans, Move-In Specials, Property Maps, etc).
Which member of your leasing team answers social media inquiries? (Instagram, Facebook Messenger, etc.)
Are you utilizing apartment call tracking?
6 – Grow your social media.

One of the best and quickest ways to find new tenants is to use apartment social media! Social media has the power to reach new audiences. There are many advantages to using social media including leveraging visual content. With a variety of social media platforms and different things to post, you can truly showcase how great your property is! Consider sharing the following content on your social media:

Floor Plans
Virtual Tours
Property Maps
Reviews
Amenities
Neighborhood
Resident Events
Local Attractions
Transportation
Property Videos
The benefit of using social media is that it provides your current and future residents with a very simple way to interact! Sharing a post on social media only takes a second. The ease and convenience of social media apps allow your property to make more connections. With more connections come more leads and leases!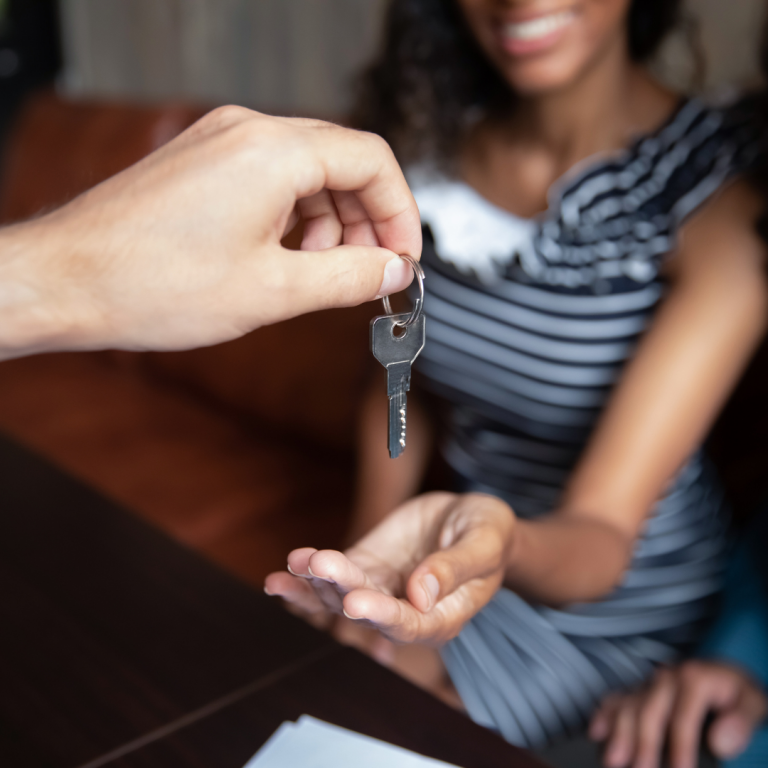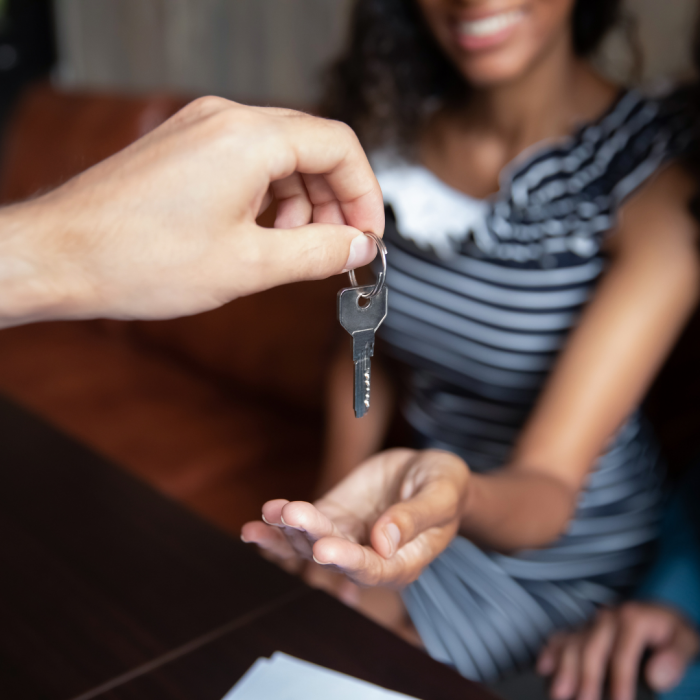 7 – Offer incentives or concessions.

The rental and move-in process can be extremely expensive and oftentimes your prospects may just need a little enticement! Review what possible incentives or concessions you can offer. Consider seasonal move-in specials or a discounted security deposit. There are many properties that are very similar, and it's often the price drop or deal that encourages a lead to become a tenant.

Plan out your upcoming move-in specials with the ideas below:
Waived application fee.
First month is free.
Waived security deposit.
Move-in gift.
Reduced rent cost.
Whatever you determine is your current move-in special, be sure to advertise it on your website, social media, and beyond!

8 – Upgrade your apartment photos.

Your apartment property photos can ultimately make or break someone's decision to move in! Finding new multifamily tenants means that your images need to be up-to-date, professional, and a great reflection of your property. In such a digital era, many properties make the mistake of editing their apartment photos too much, causing confusion for future residents. It's essential to find a balance of apartment photos that are modern but clear. Your apartment content should give your prospects a clear vision of your community,

9 – Add virtual tours to your website.

Virtual leasing is the new normal! You will gain a lot of new tenants and traffic if you prioritize giving your future residents a full virtual experience. Amazing virtual tours will entice your future residents to apply on your website at that moment! Many people do not want to move forward unless they can get a really good feel for the property. Virtual tours are the best way to transform your traffic and will help you find new tenants.

10 – Add a content blog to your website.

One of the first steps to improving your online visibility is to add more content to your website! You should definitely look into implementing a content blog on your website. The right apartment blog will draw in more local residents and local traffic. With a variety of blog posts, you can enhance your SEO presence.

A lot of properties wonder if there is true value in having a property blog. The benefits include:

More website traffic from your local audience.
Better conversion rates from your current traffic.
Improved SEO presence and higher search engine ranking.
More information about your local area for prospects.
Additional information that can help answer your future resident's questions.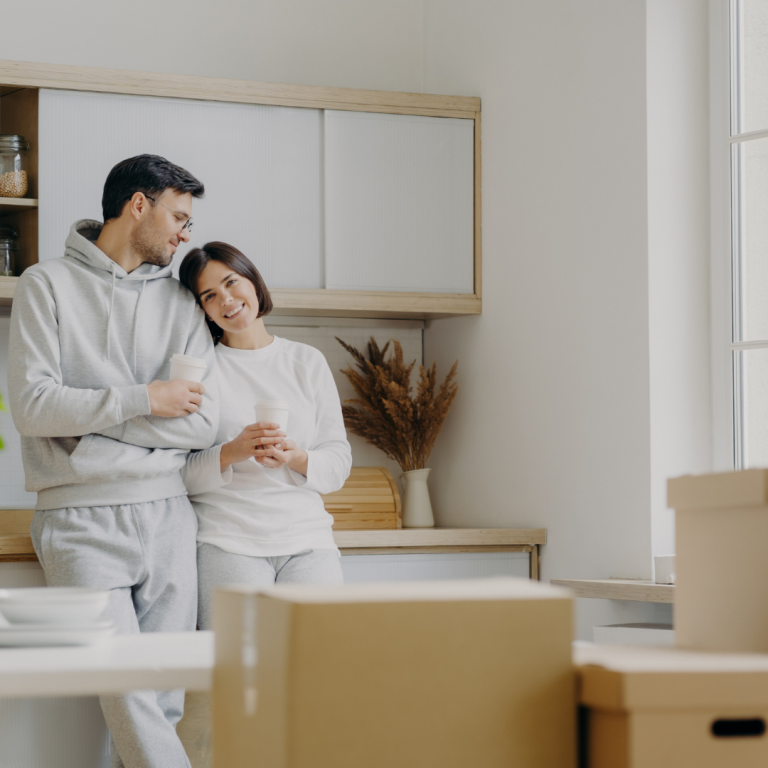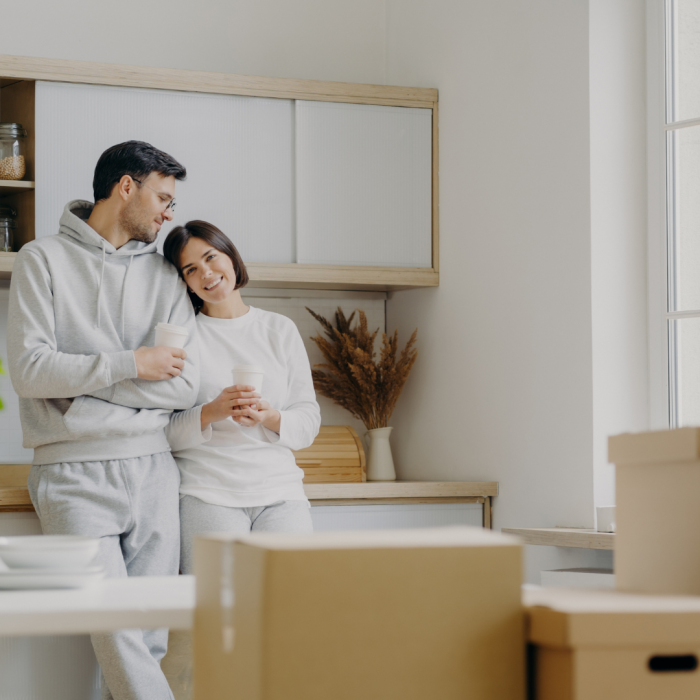 11 – Hire an apartment marketing agency.

Finding new tenants can take an extreme amount of time and energy! If you're constantly feeling like you're stretched thin and want better results, then it's time that you look to hire the experts. Hiring the right apartment marketing company can enable your property to reach new heights and unprecedented success.

It's time to hire an apartment marketing agency if you're experiencing the following:

Low website traffic with few applications.
Website issues such as slow page speed or a bad user experience.
Running out of time to post on social media or update your local listings.
Attracting a lot of website traffic, but not in your local area.
Having trouble managing your website and website leads.
Outdated floor plans, property photos, or property maps.
Unprofessional content that doesn't target your local area.
Using a multifaceted strategy is one of the most crucial landlord tips for finding tenants. To draw tenants, property managers cannot rely solely on one tactic. Utilizing modern resources like social media, online classifieds, and property listing websites is crucial in addition to more conventional techniques like printing brochures and flyers.
Another useful tip is to write thorough property descriptions that highlight the special qualities and advantages of the property. Gaining the trust of potential tenants can also be accomplished by immediately answering questions and being open and honest about lease conditions and move-in expenses.
Categorised in: Apartment Marketing
This post was written by Isabella Housel
Isabella Housel is a passionate and versatile professional writer with a deep love for words and a commitment to crafting compelling content that engages, informs, and inspires. With many years of experience in the industry, she has honed her skills across various genres, from creative storytelling to informative articles and technical documentation.