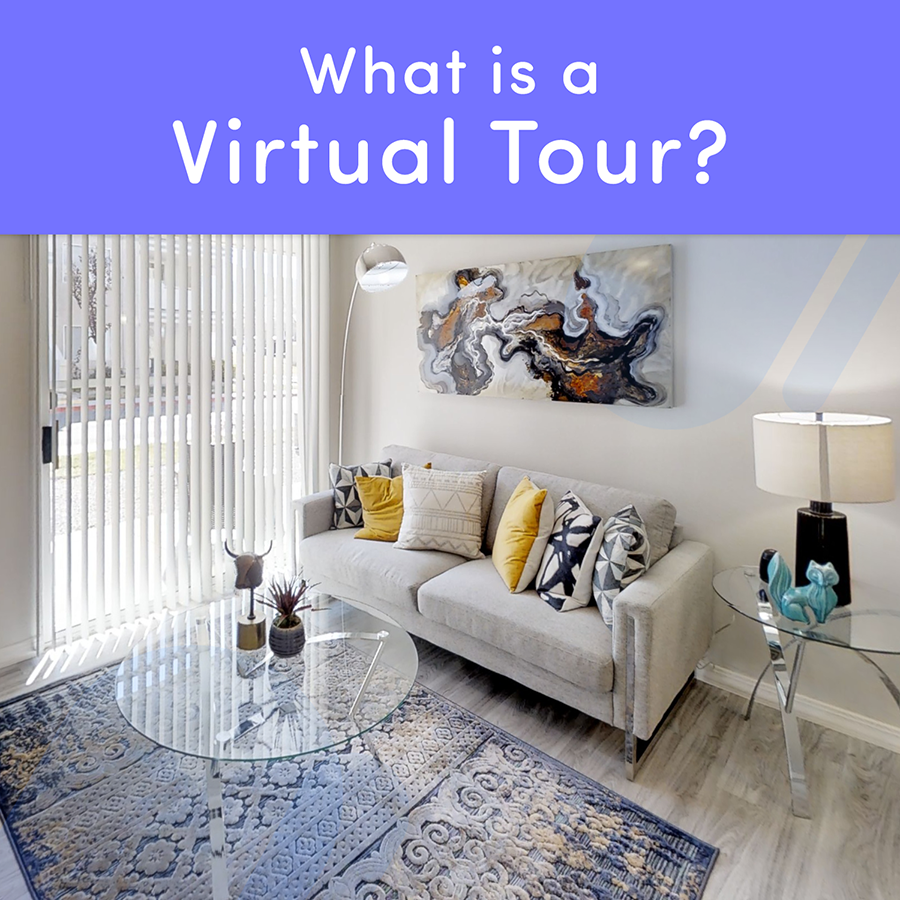 December 5, 2017 3:17 pm
Leave your thoughts
Last Modified: November 14, 2019 9:17 am
Reading Time:
< 1
minute
You're probably looking to boost your marketing game for your apartment community! One of the easiest ways you can do accomplish this, is utilizing a virtual tour of your apartment! So what are virtual tours?
What are Virtual Tours for Apartments? 
A Virtual tour is a convenient, and innovative way for potential residents to "tour" your property through their computer, tablet, or phone! Just like Google Street View allows someone to view the outside of a building to better understand the  surrounding area, a virtual tour allows prospects to experience the interior of the property without ever leaving the comfort of their home. About 90% of renters will be searching for their next apartment home online, so making it easier for them to see your apartment will significantly up your marketing game.
Virtual tours are different than videos, in that the user can control and click where to go next in the space.
To experience a virtual tour for yourself, click here!
How do I make a virtual tour for apartments?
There are several options for getting a virtual tour of your property. You can make one yourself with a Matterport camera but the easiest way would be to get in touch with a company that can do it for you. Contact us today if you need help getting started!
Still have questions about what a virtual tour is?

We have plenty more blogs with information about virtual tours. Check out them out here, here, and here! Don't forget to sign up for our newsletter to make sure you stay up to date with all the latest marketing trends!

Tags: apartment marketing, digital marketing, virtual tour


Categorised in: Apartment Marketing

This post was written by Market Apartments