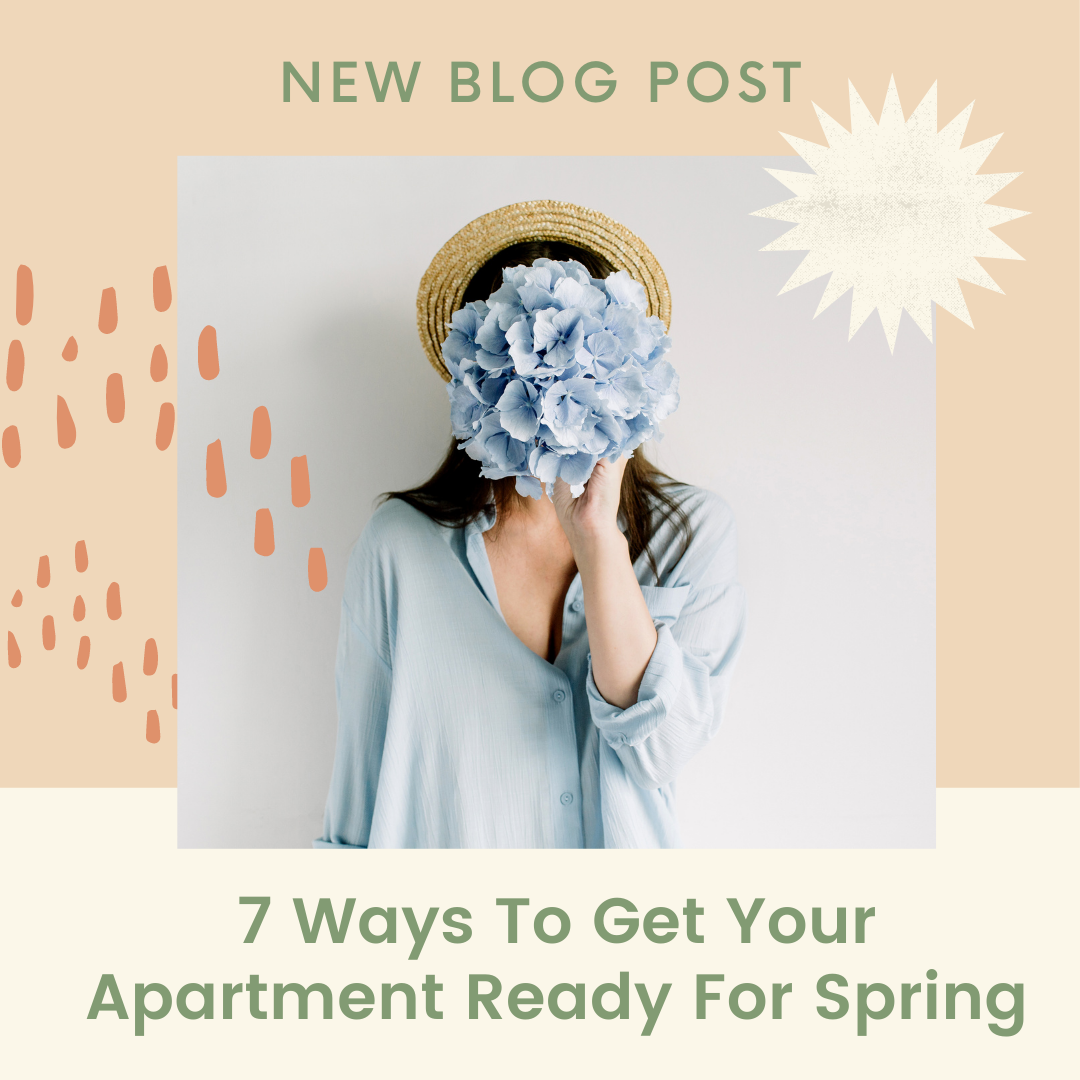 April 14, 2021 3:07 pm
Leave your thoughts
Last Modified: May 18, 2023 3:32 pm
Reading Time:
4
minutes
It's time to get your apartment ready for spring! After a challenging year for everyone adjusting to new living styles, many people crave a fresh start. What better way to have a fresh start than to dive into the new season? Spring is the perfect time to adjust your goals and perspectives. If you live somewhere that gets cold during the winter months, you're probably ready for a breath of fresh air.
There are simple things that you can do to make your apartment feel like spring. Loving your space and giving your apartment your personal touches can make it feel so much more like home. Step into the new season with all the good vibes you need and come home to an apartment you adore.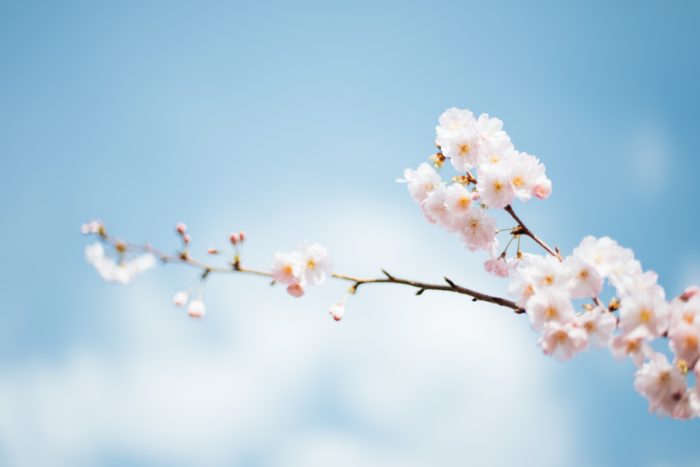 1 – Start With Spring Cleaning

The best way to get started is by jumping into spring cleaning. While cleaning the whole apartment can be a large task and require a lot of effort, it's completely worth it. Various studies show that you will be happier if you go to bed in a clean room. Even if you don't have the energy to clean the whole thing, do what you can to make your apartment look brighter.
Not to mention, spring cleaning adds to the symbolism of spring being a fresh start. You will feel so much better when you have a clean space to come home to, and it will be the perfect way to start your season.
2 – Utilize Fresh Flowers

What says spring is here more than fresh flowers? Having fresh flowers in your apartment is the perfect way to say hello to the new season. Fresh flowers smell good, add color, and can elevate any space! The next time you go shopping, grab your favorite flowers and notice how much they will improve your mood when you come home. Consider getting your favorite kind so that you can add your own personal touch to your space!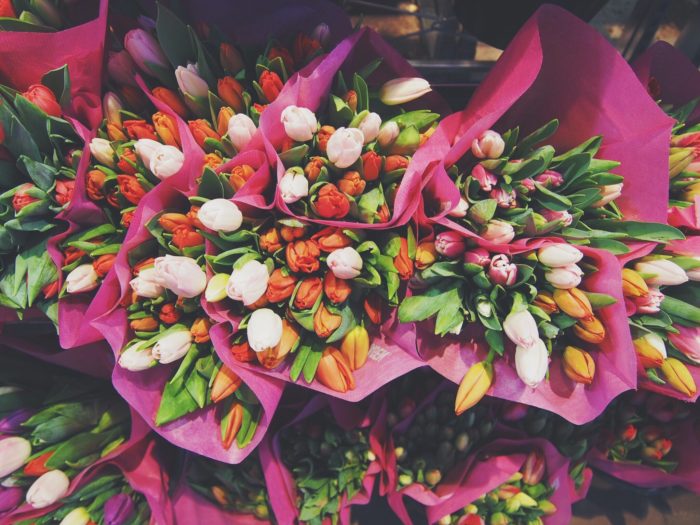 3 – Switch Up Your Scents

One of the staple symbols of spring is the various scents from flowers, rain, plants, and more! Switching up the scent of your apartment can change the entire vibe. Fruity scents and tropical scents make great additions in making your apartment feel more spring. You can use a diffuser or your favorite candle. Switch up the lotion or shampoo that you use daily to something that reminds you of spring. Find your favorite scent and implement it throughout your space.
4 – Brighten Up The Room

Let the sun in! One of the best parts of spring is that it gets brighter, and you can soak up the sunshine. Open up your windows and blinds and let the sun in. Natural light has so many benefits for you and your apartment. It reduces the health risks of fluorescent lighting and is incredibly important to have in your home. Perhaps the biggest motivation to brighten things up is that light also helps your mood! Light makes a big difference when getting your apartment to feel like spring.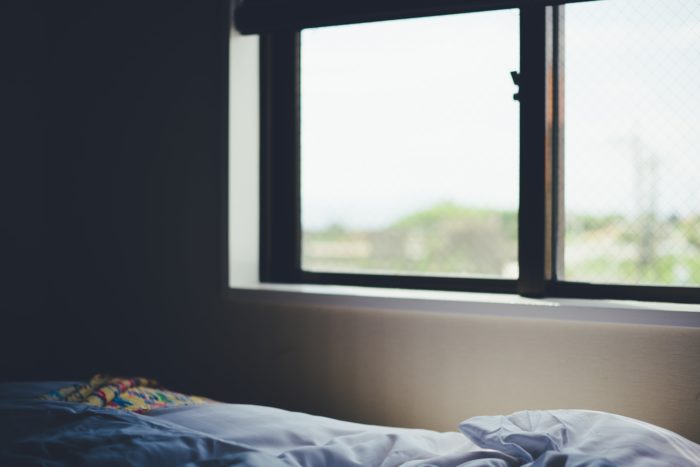 5 – Declutter Your Belongings
Take your spring cleaning to a whole new level! It's time to go Marie Kondo on your belongings and declutter, declutter, declutter. Nothing says spring quite like starting fresh. It doesn't mean that you have to become a minimalist, but rather get rid of the things you aren't using anymore. It's a lot easier to live in a space that isn't filled with clutter, and the person that benefits the most from that is you. It doesn't matter if you aren't planning to have anyone over; you deserve to feel at home in the space that you live in.
6 – Make A New Playlist
Nothing sets the tone quite as music does. With a fresh new playlist, you'll be able to dance around your home and set the mood. What kind of spring music do you enjoy? Do you want something upbeat or something mellow? Either way, creating a playlist is one of the best ways to get into the mindset that you want to be in. You deserve to dance around your kitchen and listen to your favorite song over and over again this season.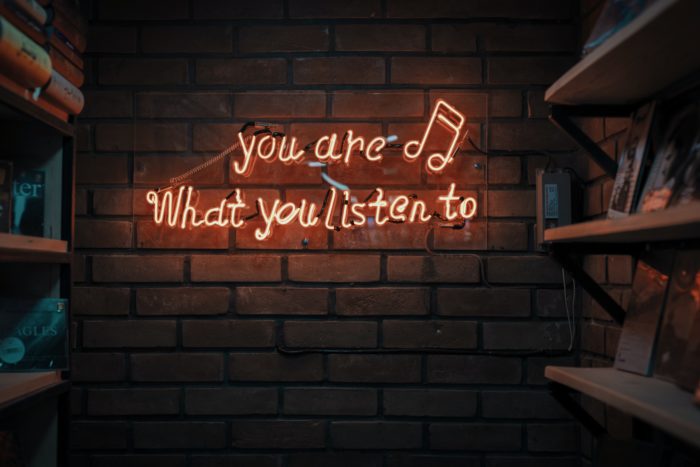 7 – Step Outside Your Box

Get creative with your decorations this spring! Add new pops of color, get a bright rug, or add personal touches that you might not have used before. There are plenty of ways to get creative in your space, and this will make it feel more seasonal and more like you. There are many simple and affordable ways to add the right amount of personalization to your decor. Start thinking outside the box for your apartment! Get your apartment ready for spring now.
Find your dream townhome!
Categorised in: Apartment Living
This post was written by Isabella Housel