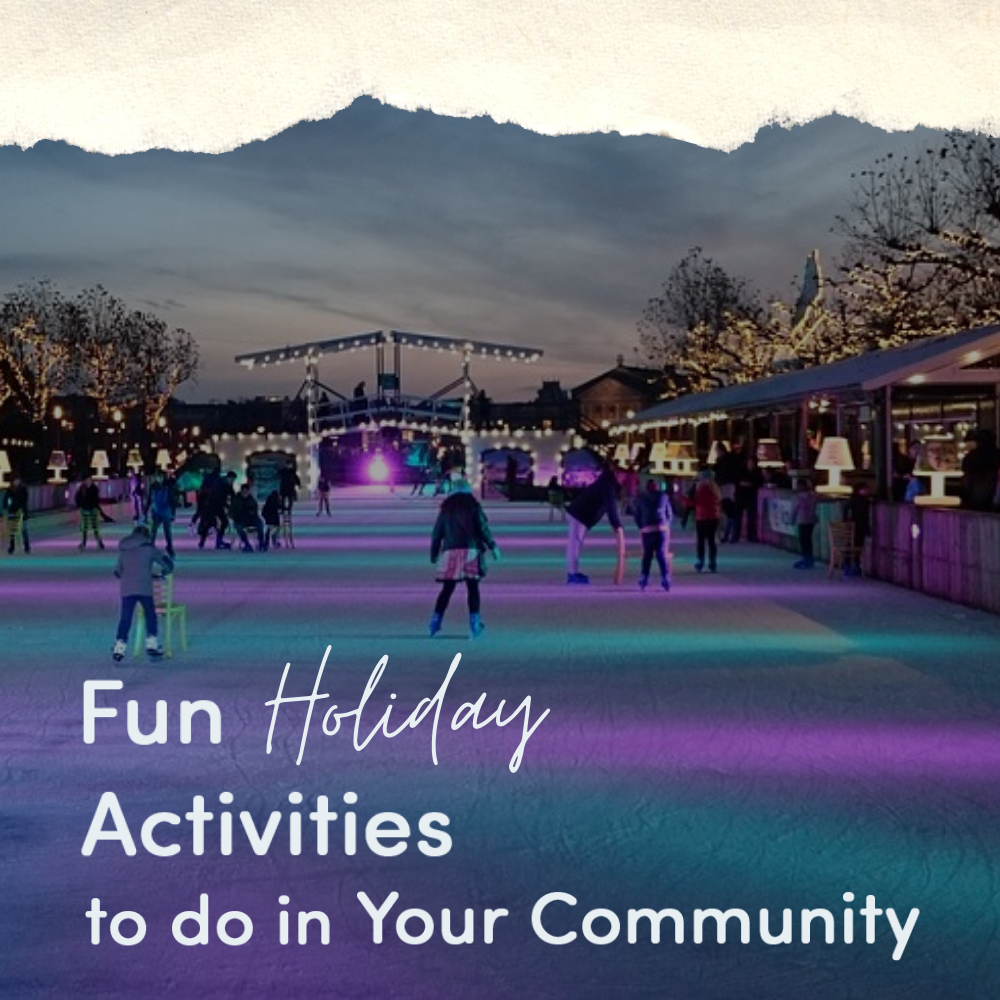 December 9, 2019 9:40 pm
Leave your thoughts
Last Modified: August 11, 2022 8:27 pm
Reading Time:
3
minutes
Thanksgiving has come and gone, and as we get closer to Christmas you may be looking for ways to get into the Christmas spirit. With so many holiday activities going on, it may be hard for you to choose the best activity to participate in. Whether you're looking for something kid-friendly or prefer to make it a date night we've come across some pretty cool holiday activities to do during this time of year.
If you're looking for fun ways to get into the holiday spirit, you've come to the right place. After sifting through tons of Google searches, we've compiled 7 fun holiday activities to do in your community.
1. See a holiday concert or show.
Holiday concerts are a great way to put you in the Christmas mood. Dress up and go listen to local choirs or bands that often put on shows for free.
Concerts are fun and entertaining for all ages, but if Christmas music isn't your favorite, try seeing a holiday show instead. Check out 'The Nutcracker' ballet or see a hip-hop version of 'A Christmas Carol' Your city may even have a Christmas cirque du Soleil to offer.
2. Go Ice-Skating.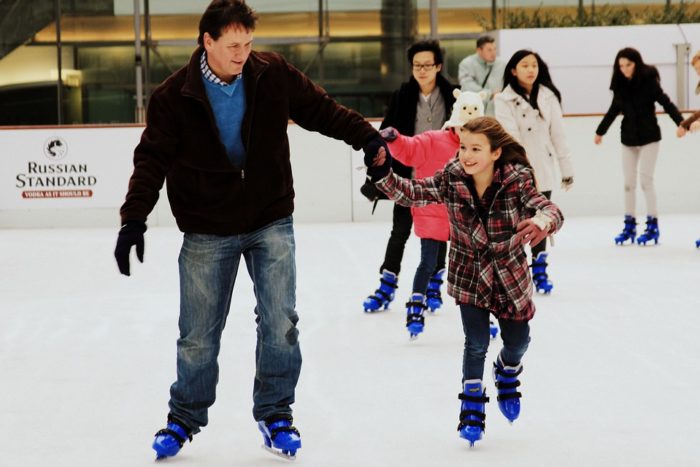 Ice-skating is fun, cheap, and a great workout! Ice skating is also challenging, so you'll probably get cold before you get bored. Make sure to bundle up and wear gloves for when you fall! When you're done, you can enjoy a hot beverage and watch all the other ice skaters fall on their butts.
3. Volunteer at the Humane Society or a Homeless Shelter.
We should always be willing to give some time to those in need, but this time of year can be hard for both animals and people in need. It's cold and can be lonely for those who don't have anyone.
Take some dogs for a walk or volunteer to clean out their cages. Any time spent with them will surely be appreciated.
Clean out your closet and donate clothes you no longer wear. Help serve dinner. Clean out your pantry and give away the canned food you can do without. Giving back to those in need is a great way to celebrate the holidays and should be done year-round.
4. Visit your city's Zoo Lights.
Around the holidays, when the animals go to sleep, your local zoo transforms into a holiday winter wonderland. Sometimes, you could meet Santa there, listen to live music, and indulge in yummy treats. Visit your local zoo and enjoy Christmas lights and holiday festivities all in one place.
5. Go on a Holiday Light Tour.
Most cities have a guided light tour you and your family can take around areas that have the most Christmas lights. Some neighborhoods even have light displays that play to music. Christmas lights synchronized to music is fun for everyone to see. It wouldn't feel like Christmas without all the pretty lights, so make sure you get out and see them!
6. Attend a Holiday Festival.
Many towns and cities host Holiday Festivals every year to bring the community together. Vendors from around the city often get together to showcase their newest products. There may also be holiday arts and crafts, and pictures with Santa.
7. Go sledding!
Sledding is a cheap, yet fun way to enjoy the winter and holiday season! You can buy sleds for $15.00 or cheaper! All you need is a large hill, a sled, and snow. Take your family on an adventure and find the best hills in town.
It truly is the most wonderful time of the year! So get out there and enjoy one, or all of these fun holiday activities.
Categorised in: Apartment Living
This post was written by Dana Perez