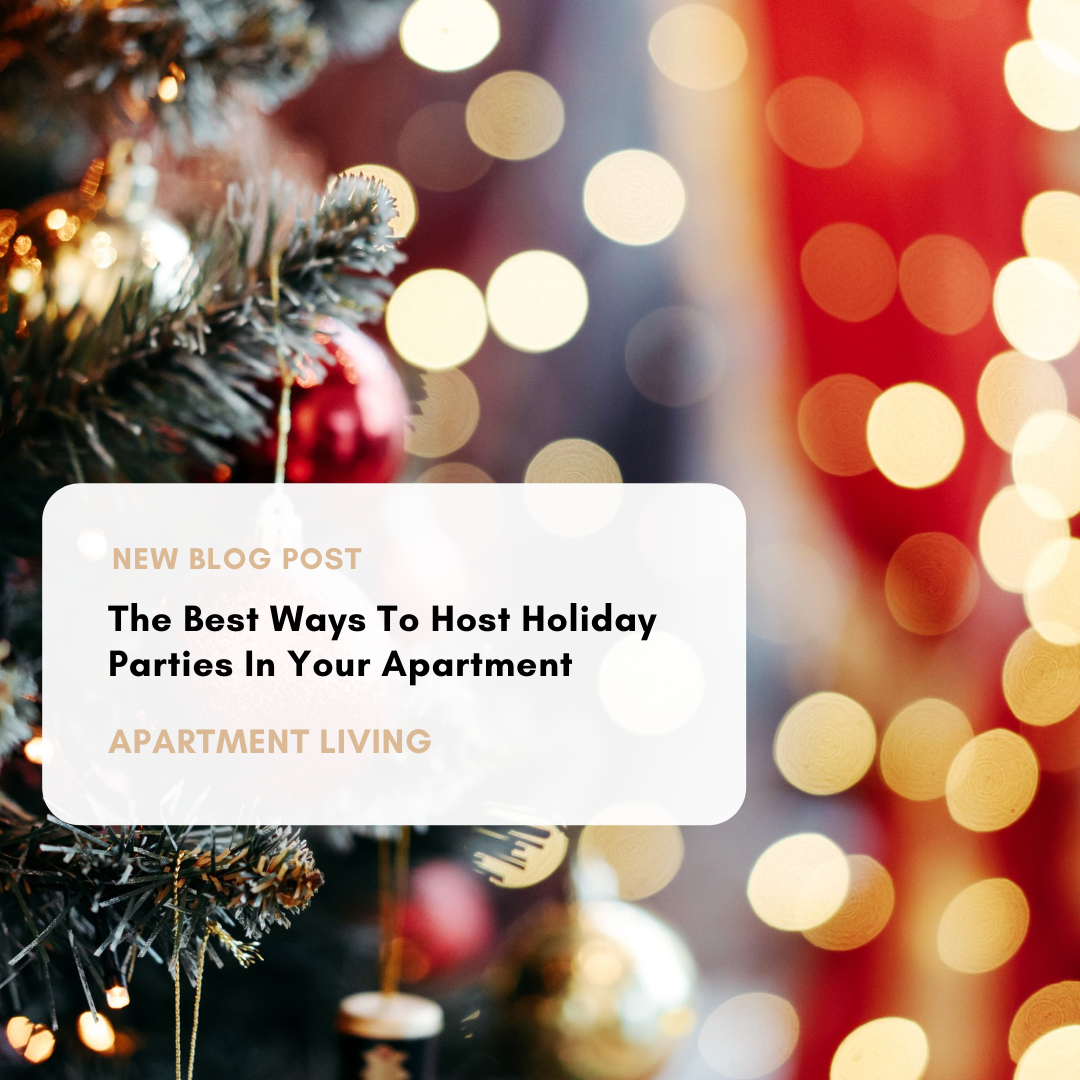 November 3, 2021 12:00 pm
Leave your thoughts
Last Modified: August 15, 2022 5:21 pm
Reading Time:
3
minutes
Get ready to host holiday parties in your apartment this season! It's time to celebrate the season with your favorite people. Don't let the fact that you live in an apartment stop you from having the party you want. With a few simple tricks and tips, you can feel right at home with the guests in your space.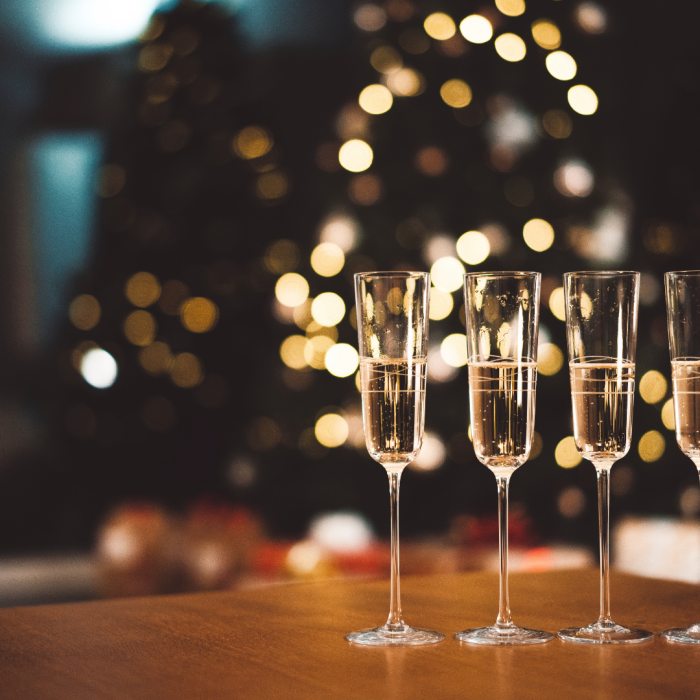 1 – Plan Ahead

The secret to success for holiday parties in your apartment is to plan ahead. The holidays are stressful, and you'll want to do everything that you can do before the actual event. To not feel overwhelmed, you'll need to prepare with the proper adjustments. With the date ahead of you, you can take the time you need to get ready! Pick a date, create a simple invite, and send it to who you want to party with.

2 – Use Foldable Tables & Chairs

With a small space, you need to consider how you can create seating for all of your guests! A great solution is using foldable tables and chairs to take them down and put them away. A large table might not fit in your small space, so this is the perfect option. Keep in mind that you can get creative with your seating! Perhaps, consider fun floor seats, stools, and more.

3 – Simplify Your Decorations

It's easy to get carried away with decorating. While you should get into the holiday spirit, there is no pressure to go above and beyond. The truth is that you most likely don't have space in your apartment for everything that you want to store. To avoid clutter, simplify your decorations to the ones that you love. Take a moment to practice minimalism and get rid of anything that you don't have room to store.
4 – Add Small Touches

It's no secret that moving things around can make a difference. Small details go a long way! Consider how you can alter the details of your apartment to make a difference. For example, you could change the curtains to seasonal color, switch the lighting, or change up your rug. These simple additions make a big difference in how you feel in your apartment. With small touches, you can change the entire feel of your space. Perhaps rearrange your area to give it a whole new sense for the holidays.

5 – Use The Right Scent

It's time to pull out your favorite Christmas candle. It's amazing what changing the scent can do for your entire space. If you don't have a favorite candle, you can create your very own holiday scents! Using your stovetop, you can make your potpourri. If you have a diffuser, you can use essential oils to create the right combination. When it's time to host the holiday parties in your apartment, you can include the right scent!

6 – Open Up Your Layout

To fit your guests in your space, you will need to open up your space as much as possible! Feel free to think outside the box if you can make more of an open layout. With more room, you'll feel more confident inviting people over to celebrate! Creating more space will also allow you to have a spot for your Christmas tree and other decorations.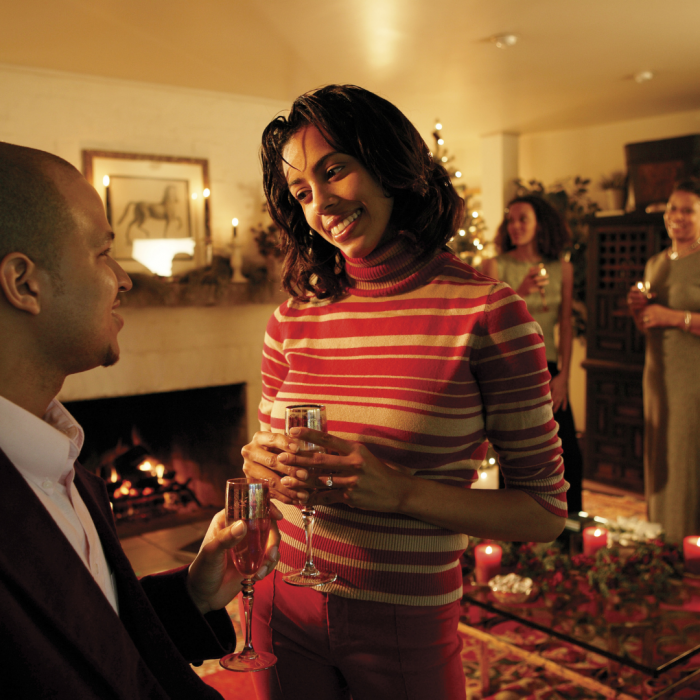 Still, searching for the right apartment?

Categorised in: Apartment Living
This post was written by Isabella Housel