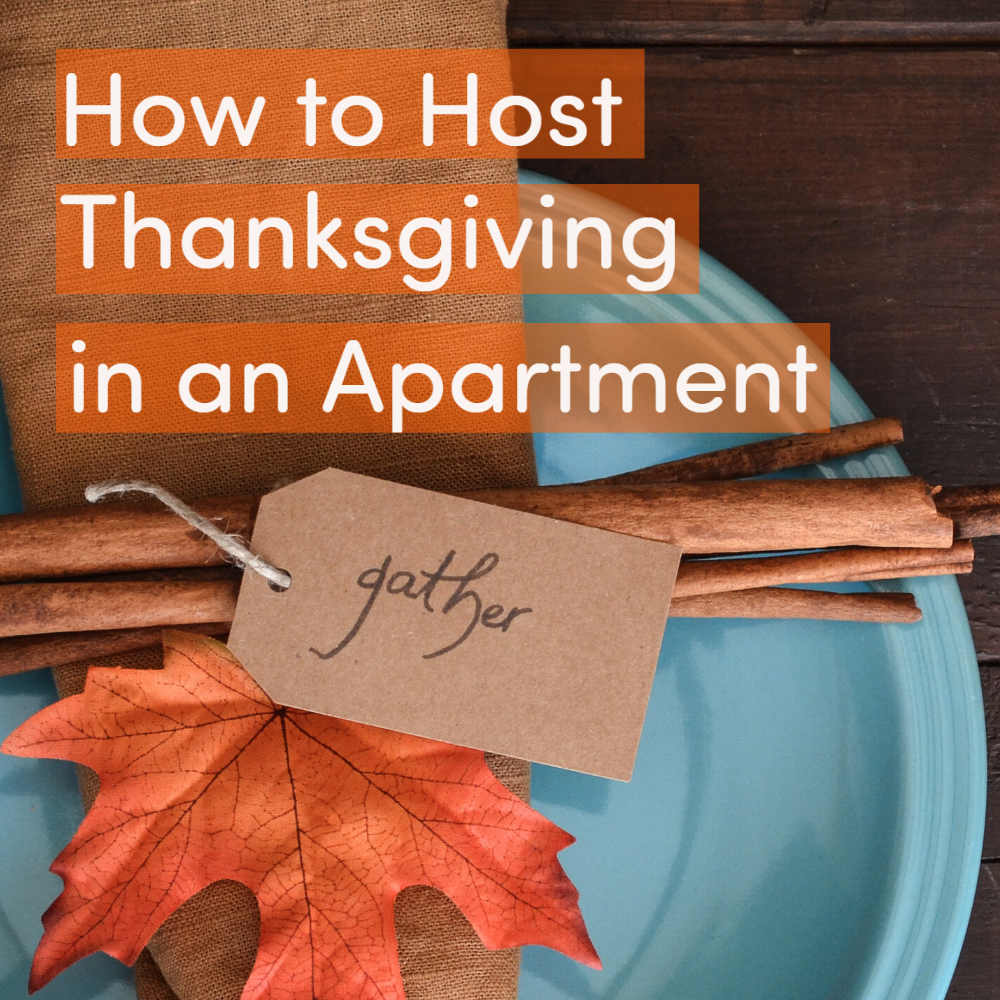 November 14, 2019 7:42 pm
Leave your thoughts
Last Modified: November 11, 2022 7:11 pm
Reading Time:
3
minutes
These days more and more families are living in apartments rather than houses and usually, there's plenty of space for everyone, except on holidays. Thanksgiving especially is a time when the whole family gets together in one place to eat lots of food and catch up. If you have a large family though, it can be difficult to visit comfortably in an apartment, so we've come up with a few ways to help apartment renters host Thanksgiving in an apartment.
1. Rent one of your apartment's event rooms or Clubhouse.
Many apartment communities allow their residents to rent out the clubhouse or one of the event rooms for the day. You may want to consider having your Thanksgiving meal in a big room with lots of space and then migrating back to your apartment to hang out.
Here's what you should know about hosting Thanksgiving at your apartment's clubhouse or event room.
Make sure you are aware of all the rules when renting a private room.
Know the maximum occupancy before you invite Uncle Bob's cousin from your mom's side that you've never met.
Make sure your family will have parking and restroom accommodations available to them so that grandma Peggy doesn't have to worry about walking too far.
Ask what decorations are allowed.
Don't be surprised by rental and clean-up fees. Ask about ALL fees before you sign an agreement.
Make sure all agreements are in writing and have your event date included and signed by the apartment manager.
Make sure your apartment community allows alcohol should you decide to serve it.
Lastly, ask how long you're able to have the room, and will there need to be a staff member present. Apartment communities are all different and have their own specific rules.
2. Create more space.
If you don't want to spend extra money renting the clubhouse, why not make your own apartment more spacious? You can create more counter space, add more tables and chairs, and even add your favorite decorations.
Below are 8 ways to create more room and make Thanksgiving a success in your apartment.
Remove cookie, flower and sugar jars from the countertop.
Remove the dish drying rack and place a flat stable object (large cutting board, or board of any type) over the sinks for more counter space.
Use bedroom side-tables for desserts. You can put a tablecloth over them, and nobody will even know.
Ask your guests to bring their folding tables and chairs.
Make as much food as you can before Thanksgiving.
Rearrange your furniture to allow tables and chairs in the living room.
Keep centerpieces to a minimum. Try to find Thanksgiving decor you can hang instead.
Put your drinks in pitchers and store them in the fridge.
3. Consider having your Thanksgiving meal catered.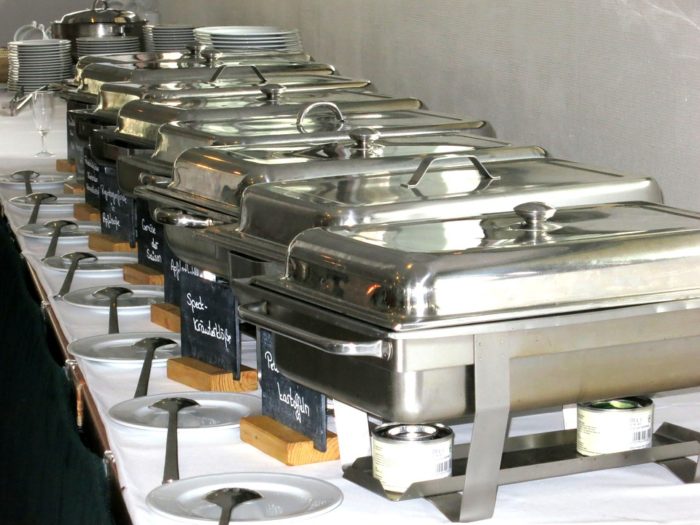 Although catering your Thanksgiving meal doesn't necessarily get rid of your space issue, it will certainly get rid of the stress of having to cook everything in your apartment. Having your meal catered could give you more time to strategically arrange your apartment to accommodate more people.

Below are a few places that cater Thanksgiving dinner for an affordable price.

Another way to avoid cooking the entire Thanksgiving meal in your apartment is to have Thanksgiving be a potluck. Have your friends and family bring a dish. Be specific on what you want them to bring to avoid too many of the same dishes. By having your guests bring a dish, you'll have less to clean up too!

If you decide to go this route, instead of stressing about all the food you have to make, direct your energy to clear out your kitchen and living room for extra space. Make everything into a chair! Trunks and nightstands make great tables and your folding chairs used for camping or game days come in handy around this time of year!

Whatever you decide to do for the Thanksgiving holiday, know that it doesn't have to be perfect. No matter if you have Thanksgiving in an apartment, house, or trailer, as long as you have a place to call home, you are doing good!

Looking for a new apartment or interested in popular apartment living topics? Visit our website and subscribe to our blog.

Tags: apartment living, Thanksgiving in your apartment, Thanksgiving tips


Categorised in: Apartment Living, Apartment Tips

This post was written by Dana Perez