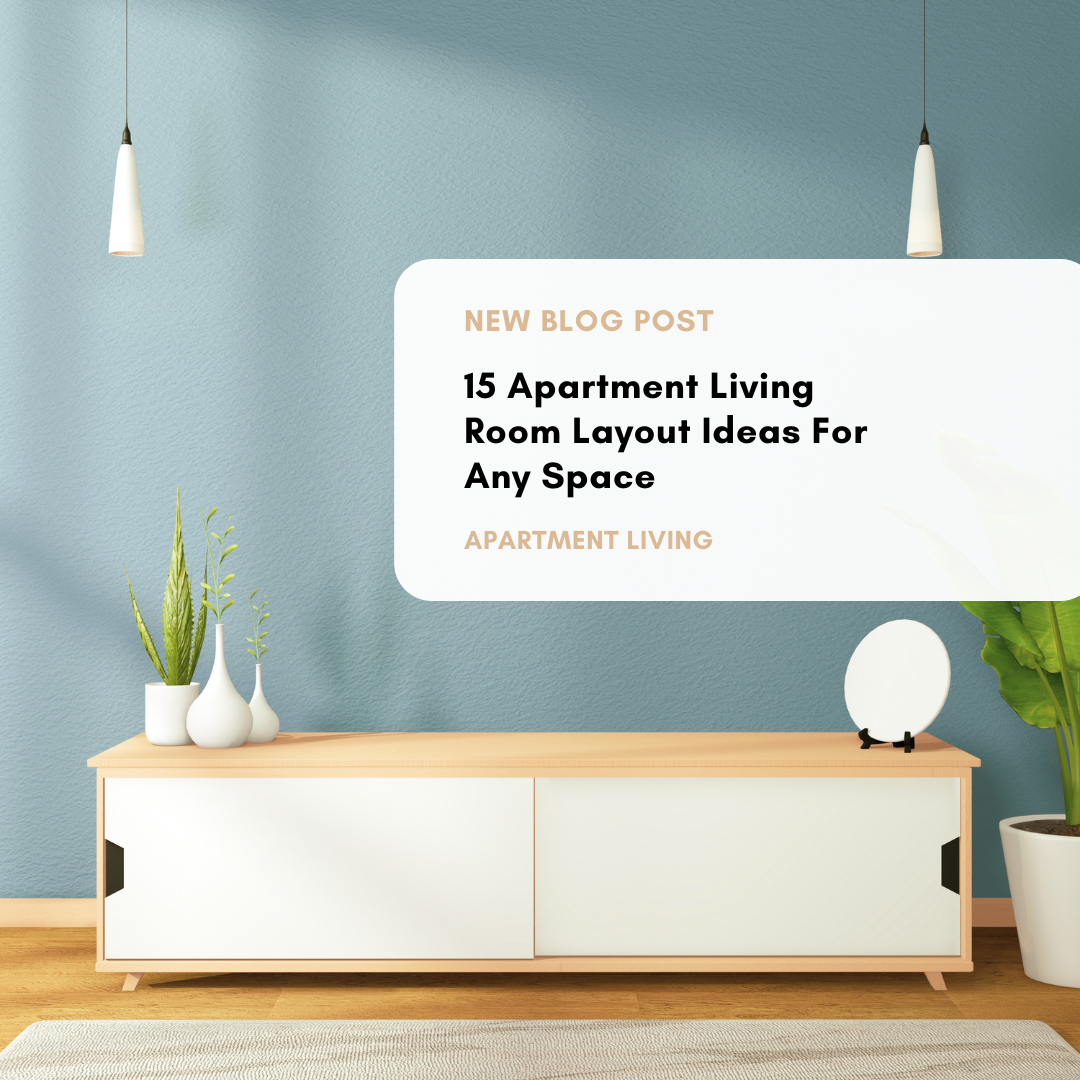 April 20, 2022 8:00 am
Leave your thoughts
Last Modified: July 12, 2022 2:37 pm
Reading Time:
5
minutes
Creating your apartment living room can be a rewarding and challenging task! Regardless of the size of your space, you will have to determine the best way to arrange your belongings. Living rooms typically consist of a couch or sectional, a coffee table, and perhaps an entertainment center and TV. Depending on your style, you may add more or less to match your taste.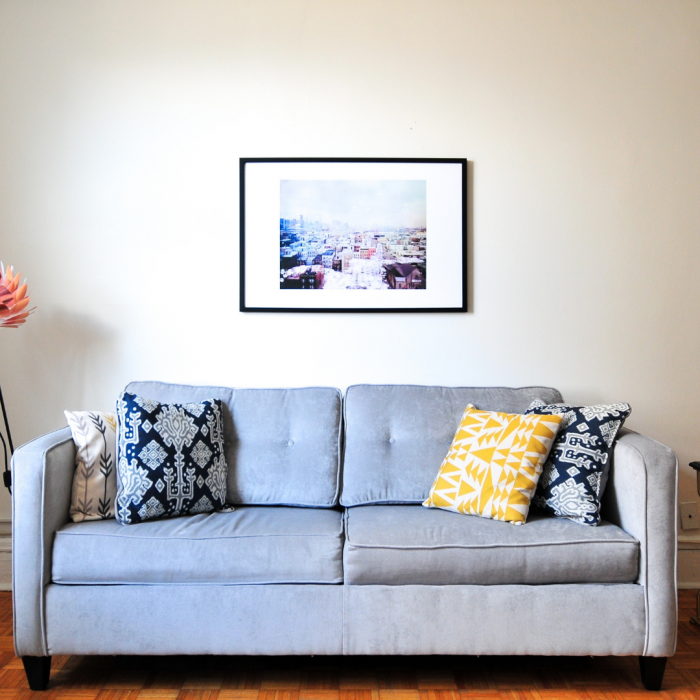 While considering how to space your furniture out, start by measuring the length of each of the sides of your living room. It can be easy to underestimate how much space certain items will take up. With the correct measurements, you can place the right things in a location where they will nicely fit. Once you have your measurements, you will be ready to find the perfect apartment living room layout!

1 – Minimal Entertainment Centers

If you're short on space, you will want to opt for a more minimalistic option. An entertainment center or TV set-up may likely take up the most room in your apartment. The beauty of a smaller option is that you will have more space for other decorations and furniture. 

2 – Large Rugs

A rug is typically what you need to pull a space together. If you don't love how your apartment living room looks, consider shopping for a large rug! With a large rug, you can transform the feeling of an entire space. It can be the perfect pop of color you need and add more elements that feel like home.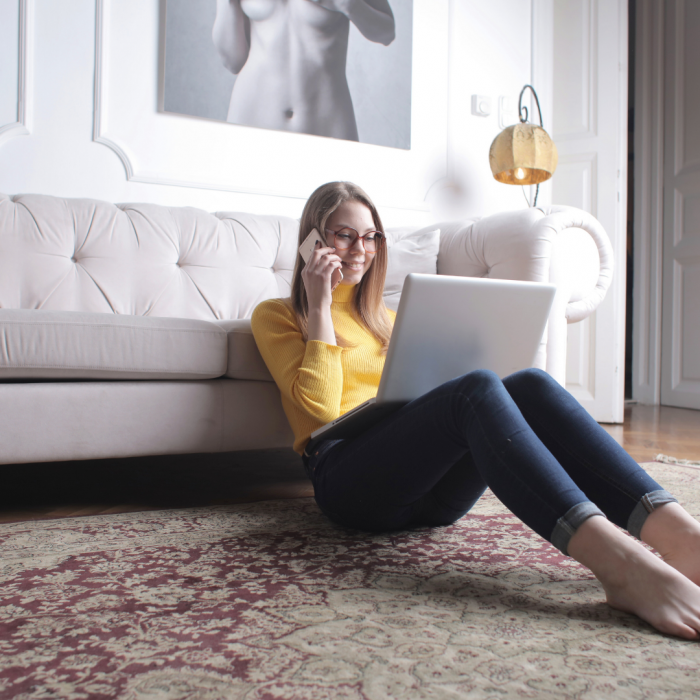 3 – Glass Coffee Tables

Not having a lot of space at your fingertips can be difficult. However, there are small changes that you can make to open up your space and make it feel more significant than it is. An easy option is to choose a glass coffee table. The glass brings in a light and airy feel while seemingly looking like it isn't taking up that much space.

4 – High Curtains

If you want to make your apartment seem more vertical than it is, implement curtains as high as they can go on your windows. Consider using a light and airy color to add more dimension to your layout. It can be easy to feel that your space is crowded, and curtains are just what you need to avoid that feeling.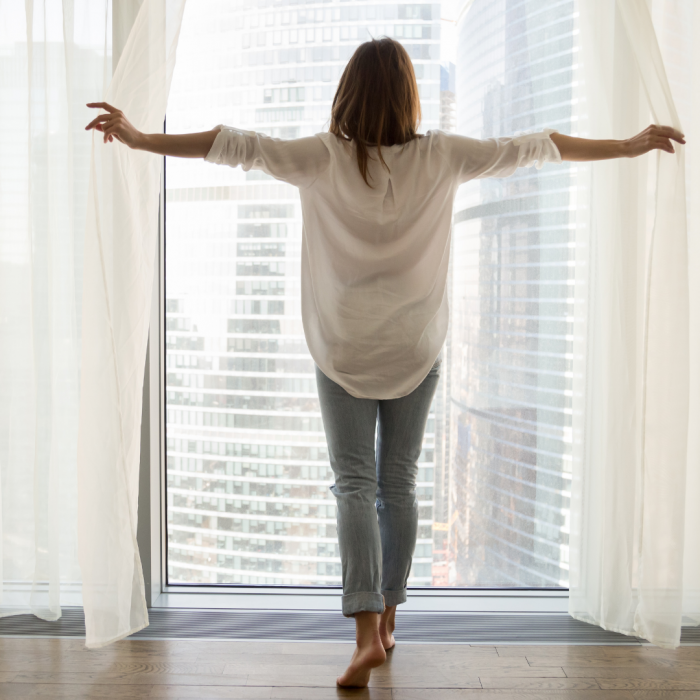 5 – Decorate With Bookshelves

Bookshelves are a highly underrated decorating tool, as they are multifunctional and can be placed in any area of the room. You don't even need books on them to utilize them! Experiment with the direction and way that you place a bookshelf and watch how it changes your entire space.

6 – Use Plants

Plants have a magical way of making a space feel completely different. Rather than overcrowd your apartment living room with an abundance of decorations, opt for plants instead. There are so many benefits of having plants in your apartment! They can be a total apartment game-changer, from natural decorations to a refreshing interior.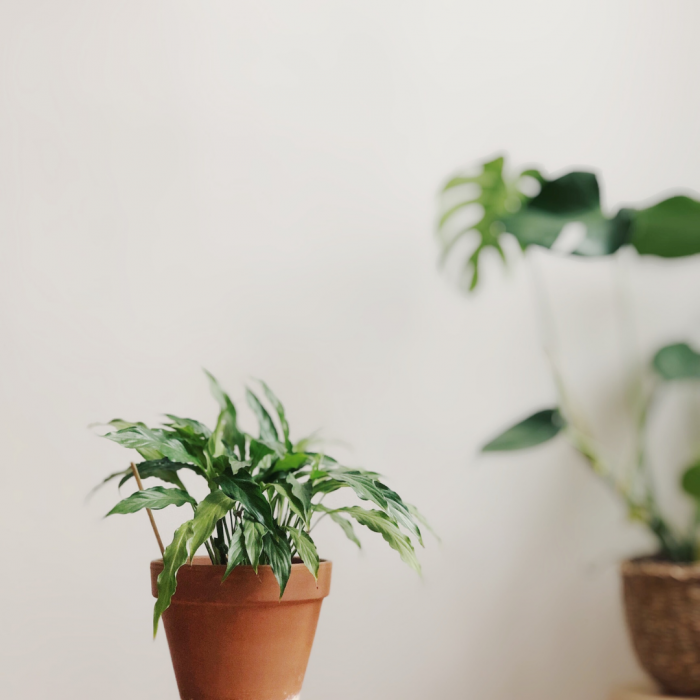 7 – Select A Sectional

While couch shopping, consider getting a sectional! Sectionals have a way of making a space more multidimensional and can naturally add more to your apartment living room. The best part about a sectional is that they're ultra-comfortable and ideal for most areas regardless of size.

8 – Multi-Use Furniture

If you are working with hardly any space, you will want to invest in furniture that can be used in various ways. Whether it's an entertainment center that doubles for storage or a chair that can spin and face the other direction, options are a huge bonus.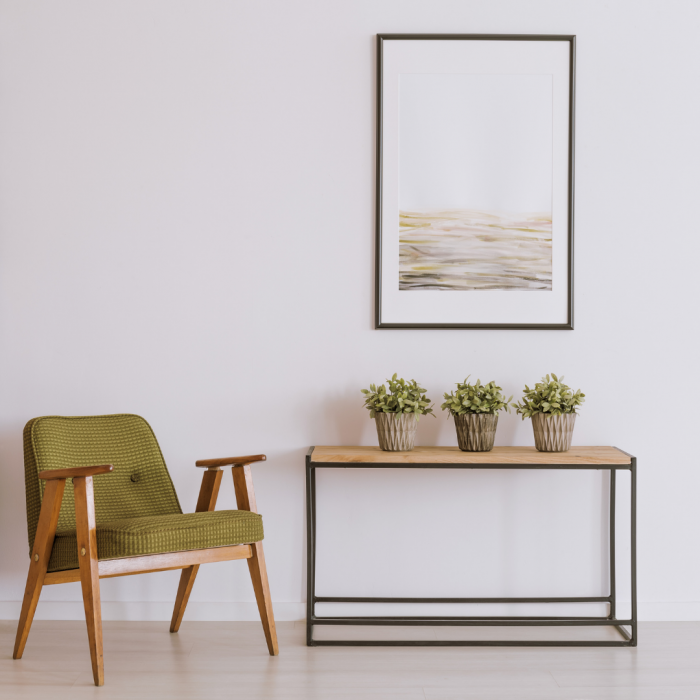 9 – Avoid Over Decorating

It's easy to continue to place more in our apartments when the truth is that we don't have the space. Don't be afraid to Marie Kondo your belongings, and truly consider what you need for your apartment to feel like home. Less is typically always more.

10 – Use Tall Lamps

If you're hoping to add more dimension to your space, test out tall lighting options. Rather than having the typical lamp height, you can pull more of the focus upwardly. Creating more vertical lines will make your space feel bigger and brighter.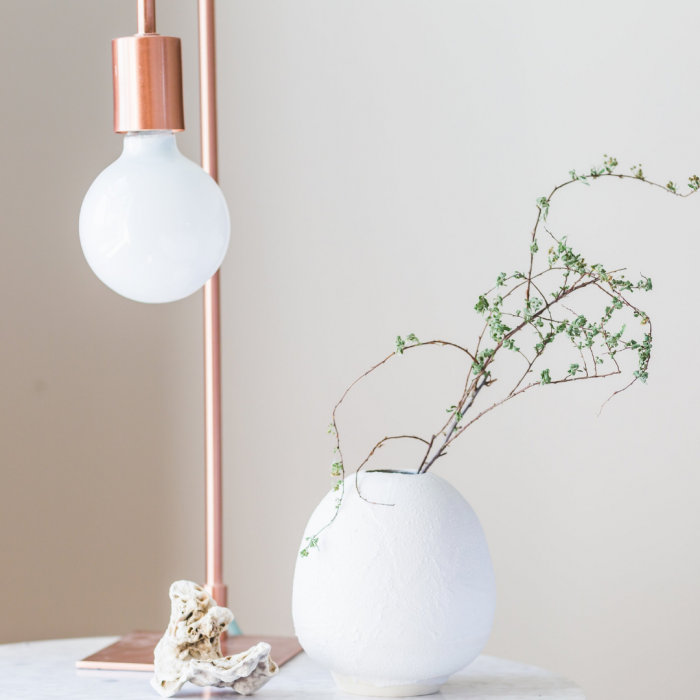 11 – Choose Spacious Colors

Did you know that the colors you decorate with can highly influence how a room feels? The right color can make all the difference! If you're working to create a space that feels bigger than it is, aim to use whites, blues, and greens.

12 – Plan Cleaning Routines

One thing to consider significantly while decorating your space is envisioning what it will be like to clean it. Will you have enough storage to put away the belongings you need? Will you be able to reach the tops of your furniture to clean them regularly? Cleaning questions can help you determine how to arrange your space.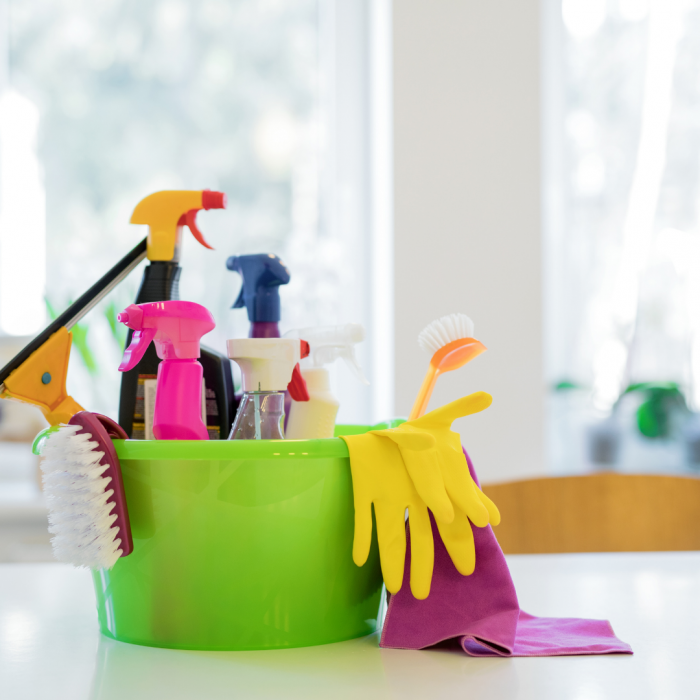 13 – Use Book Collections

You can use your books as the perfect decoration! Perhaps they're on your bookshelf, in your entertainment center, or used on the floor. Regardless, your books can add the perfect pops of color to illuminate your living room.

14 – Create DIY Decorations

There is something about having a piece of art that you created in the comfort of your very own home. Even if you aren't inherently creative, you can discover a simple DIY task that will be fun to make and even more fun to display.

15 – Start With Pinterest

If you aren't positive about how you want to decorate your space, start by looking for inspiration on Pinterest. It's much easier to start with a guide of what you want than from complete scratch! Search for images that match your interests and vibe and save them so you can reference them later.
Categorised in: Apartment Living
This post was written by Isabella Housel