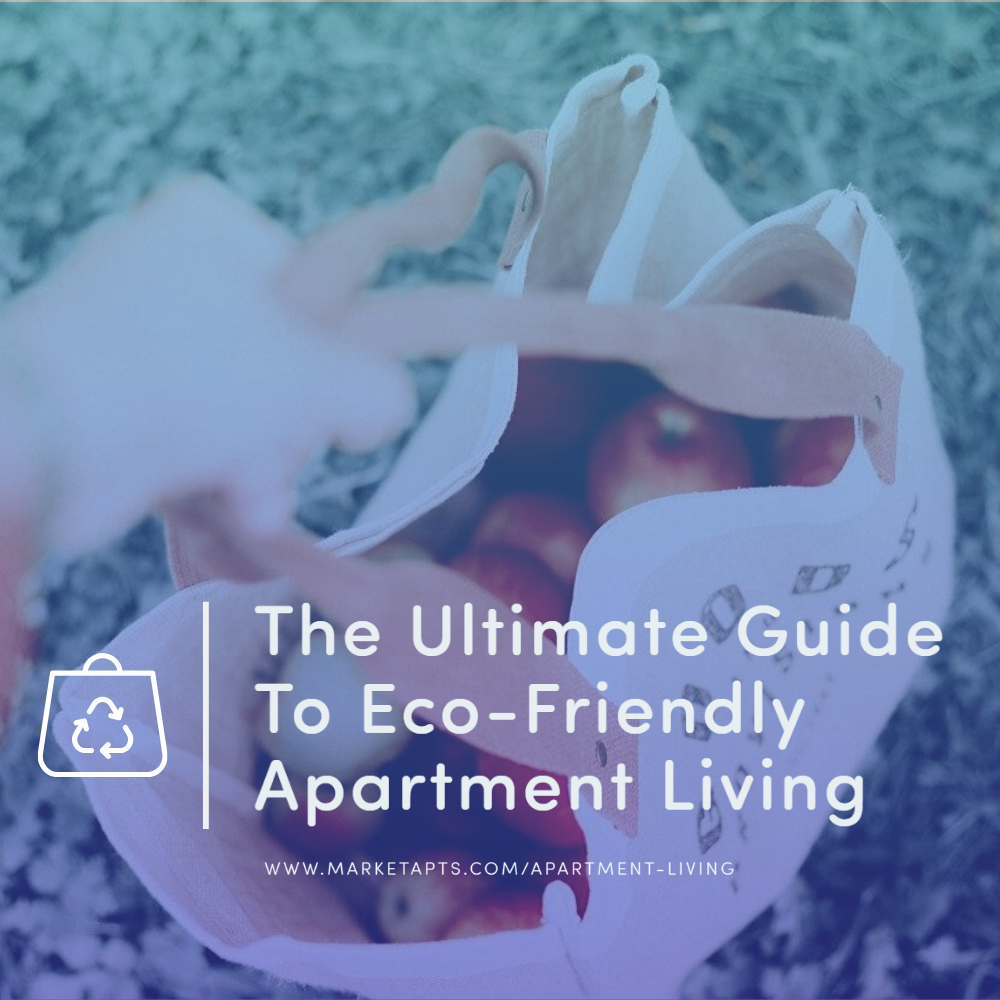 January 24, 2020 10:04 pm
5 Comments
Last Modified: May 18, 2023 3:51 pm
Reading Time:
4
minutes
In the past several years, sustainable living has taken off as one of the most popular housing trends, and for good reason. More individuals are wanting to live an eco-friendly lifestyle. They want to be apart of the "go green" movement. Apartment residents may think that their ability to live a sustainable lifestyle is limited, however, this is simply not true. There are many ways that apartment renters can implement eco-friendly apartment living hacks. Here is your ultimate guide to eco-friendly apartment living, complete with living tips, and instructions on how to use natural resources. Ultimately, making your apartment eco-friendly will save you money as well.
What are the ways to make your apartment eco-friendly?
1. Conserve Water
It is likely that your apartment community will include your water/sewage in your monthly rent, or perhaps you pay for it separately. It may be a bill on its own. Regardless, being aware of conserving water is a great idea. The amount of water that you use can greatly impact your bill, and it can also have an environmental impact. Most people admit to being very wasteful with water. However, an overuse of water creates excessive waste. It is better to save water, which directly saves you money.
There are other reasons to conserve water such as minimizing droughts and preserving the environment. You can conserve water by being conscious about the extra time that you have the water on. Remember to turn off the faucet while you're brushing your teeth. Minimize shower time. Purchase a water purifier, so that you won't consume a large amount of water from plastic water bottles.
2. Shop Second-Hand
The world that we live in today is largely prominent with online options for buying/selling furniture. Material production is one of the leading causes of overall waste and pollution. The more that you can reuse an item the more that you can help the environment. There are so many instances where someone buys an item or a piece of furniture, and then no longer wants it. Consider looking for second-hand options, before spending the money on something brand new. You may be surprised at the amazing deals you can find when you look for previously owned items. Check out the thrifting websites below, as well as places in your local area. Perhaps try making your own decorations to save on materials and money.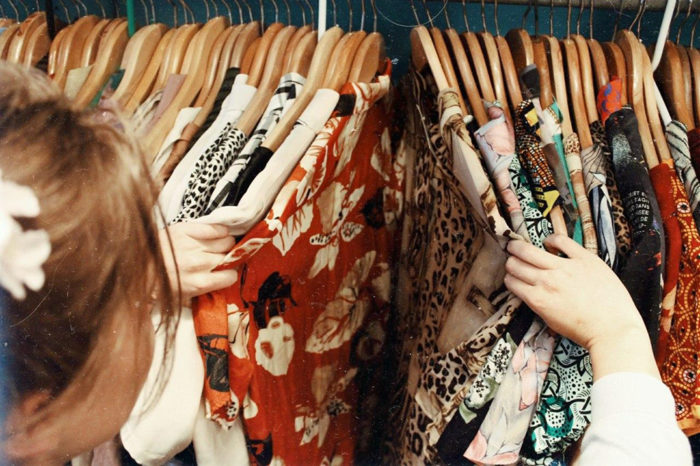 3. Unplug Technology
When technology is plugged in, it is utilizing energy, even if you are not currently using it. This may be a contributing reason to why your power bill is so high. It's important to unplug something that you're no longer using. Rather than leaving things always plugged in, pull the plug before you leave for the day. If you do this each day, you will be surprised at the difference it makes.
4. Promote Natural Lighting
Depending on the location of your apartment community, your access to natural lighting will vary. However, there are many ways that you can embrace the natural light that is available to you. Open up your windows, burn candles, or invest in better lighting fixtures. Make sure that you are conscious of turning off all of the lights before you leave for the day. If you can replace the lightbulbs change them to LED. These lightbulbs give off a softer light and help to majorly conserve energy. Get creative to establish an eco-friendly method of lighting your home.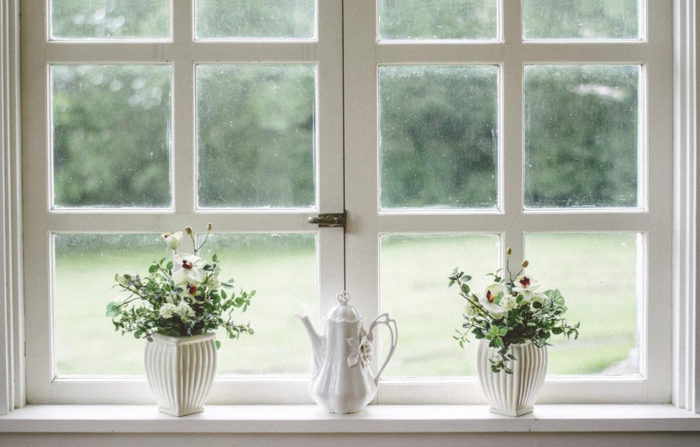 5. Use Eco-Friendly Cleaning Products
Eco-friendly cleaning products are a simple way to contribute to a sustainable lifestyle, while also saving money. Luckily there are many eco-friendly cleaning products available at the store, and online. However, it is often easier to make and use cleaning products that you have developed within your own home. Pay particular attention to the ingredients that are within the cleaning products that you're using. Try to avoid using cleaning products that have harsh chemicals.
6. Create Clean Air
Creating your own clean air will enable you to feel better within your apartment. Regardless of what type of air your home town has, it's important to come home to air that is good for you. Good ventilation plays a huge role in breathing in clean air. Make sure that you regularly dust your vents, and replace your air filters. Many studies also show that plants are an amazing way to generate healthy air within your home. So pick up some plants, and use them as decorations, as well as good air filters. They have been shown to remove harmful chemicals. If you live in a dry area, you may also invest in an air diffuser/humidifier that will add a little humidity to your home. During the warmer months, open your windows to reduce the amount of energy your thermostat has to keep up with.
What are simple ways to adopt an overall eco-friendly lifestyle?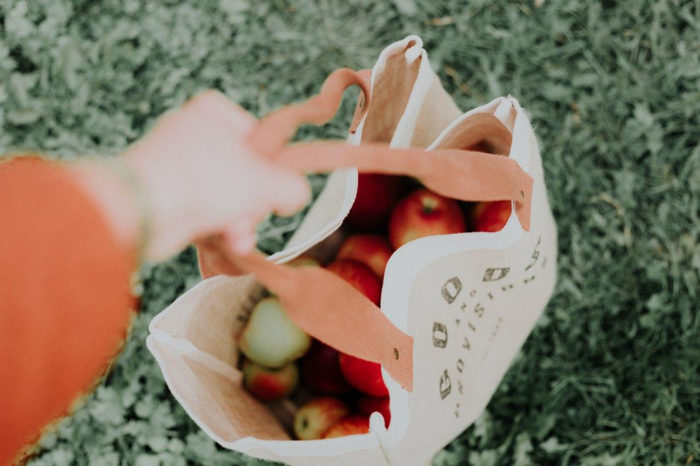 If you're looking for more ways to live an overall eco-friendly lifestyle, try these tips below.

Switch out plastic bags for cloth totes when shopping at grocery stores.
Create your own shampoo/conditioners to avoid using plastic bottles.
Find a public transport option near your home or carpool.
Shop locally at farmers' markets, or at any local options.
Turn off your ice-maker.
Wash your clothes with cold water.
Hang dry your clothes.
Start your eco-friendly apartment living now!
If you're a property manager interested in transforming your marketing strategy to gain more leads, visit our smart marketing page.
Which sustainable living ideas will you try first?
Categorised in: Apartment Living, Apartment Search, Apartment Tips
This post was written by Isabella Housel