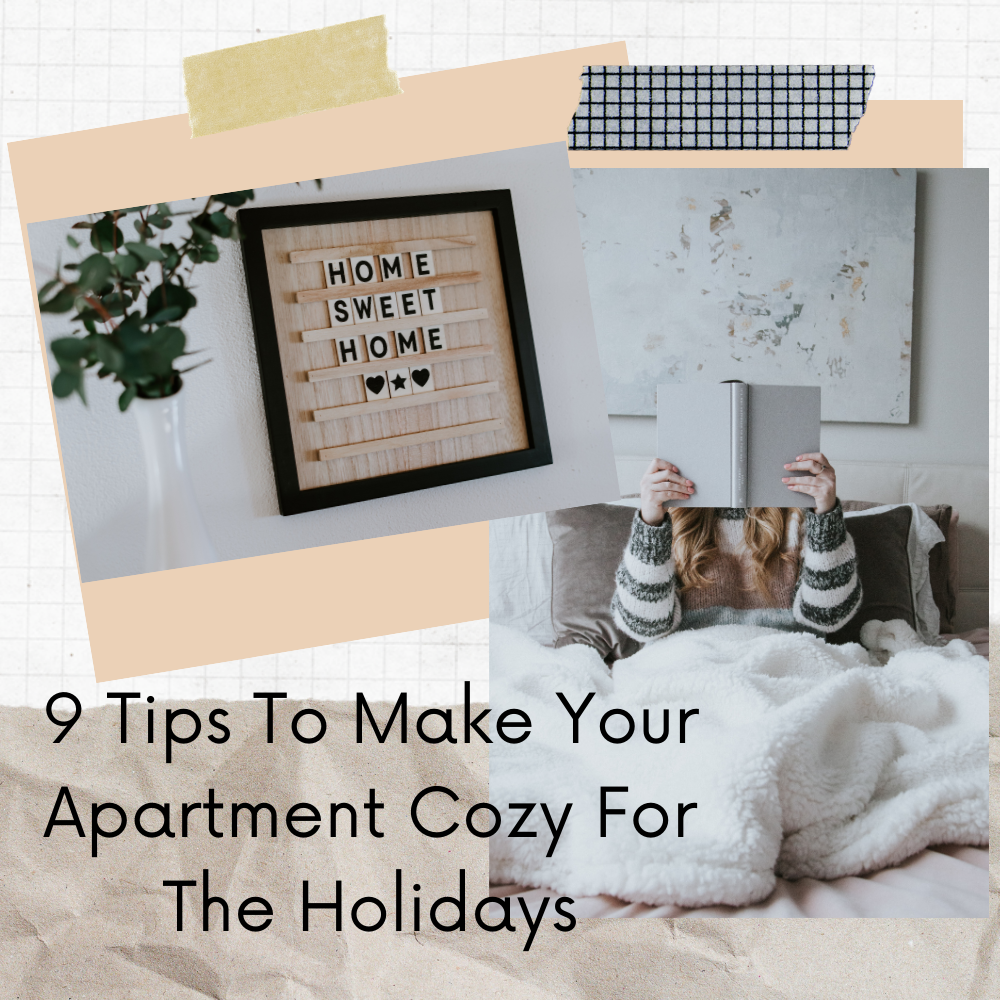 November 16, 2020 7:56 pm
Leave your thoughts
Last Modified: July 12, 2022 4:33 pm
Reading Time:
4
minutes
The holidays are quickly approaching, and after a very stressful year, it's time to unwind. Not to mention, with COVID-19 still spreading rapidly, it's going to be best to spend the majority of our time within our own homes. The good news is that your space can quickly become a cozy sanctuary. It doesn't require a lot of money to make your apartment just a little more comfortable. With a few small changes, you can feel more at home and relax during the upcoming holiday season.
1 – Change To Soft Lighting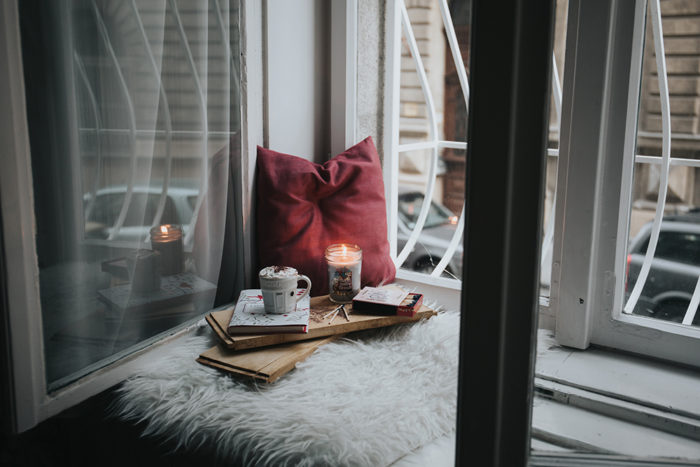 The lighting in your apartment can definitely change the overall mood. Harsh lighting often resembles industrial spaces and is meant to help you stay alert and focused. However, if you're looking to calm down at the end of a long day, you may want to switch up your lighting to softer lighting. Softer doesn't necessarily mean less lighting or dim lighting, but also the type of lightbulb that you're using. Soft light is warm and yellow and gives off a more cozy feeling. This lighting type is best for rooms that you will be relaxing in, like your bedroom or living room.
2 – Use Rugs + Textiles
Hardwood floors are very common in apartments, and while they make for very aesthetically pleasing floor plans, they can also be a bit uncomfortable at times. Adding a fuzzy rug or simple textiles can make your apartment cozy. Consider using warmer tones for any rugs or textiles you use. Warmer tones can make your apartment have a more inviting atmosphere and it can enhance smaller spaces.
3 – Display Blankets
If you have cozy blankets displayed throughout your apartment, you'll be able to snuggle up quickly! Rather than buying a variety of blankets that you don't love, it may be worth it to invest in one that you simply can't live without. Store it somewhere that you can easily access so that it won't be a pain for when you need to warm up. You can even display your blankets so they act as a decoration as well!
4 – Add Life With Plants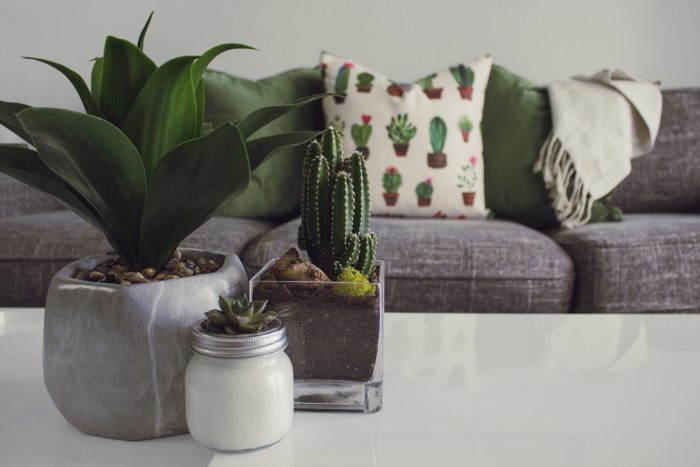 During the winter season, it's easy to feel drained and exhausted. The days are often darker and colder, which can be a rough combination. Adding plants to your apartment can bring life into your little space. If you don't feel that you have the time or energy to take care of real plants, fake plants can still add the same greenery level and life. Plants are such a simple decoration that goes a very long way in making your apartment cozier and feel more like home.
5 – Rearrange Your Space

Sometimes all you need to do is rearrange your space. Switching up your arrangement of furniture can be just what you need. Take a glance at your apartment's current layout and determine if it's the right set-up for you. Another thing that may help your apartment feel more cozy is decluttering your things. It can be hard to feel comfortable if a bunch of chaos surrounds us. While it does take a lot of effort to deep clean, you'll thank yourself later when you come home and feel more comfortable. 
6 – Personalize Your Space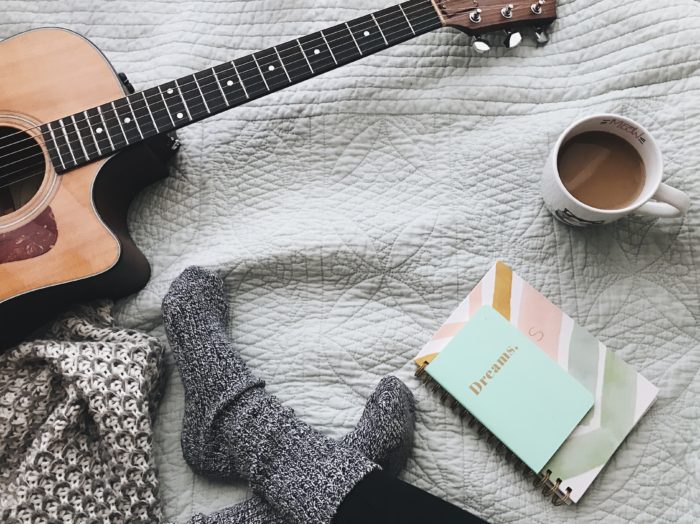 You will feel better when things are more catered to you! Adding personal touches to your space doesn't have to be an expensive or elaborate thing. Before you look into personalizing your apartment more, ask yourself what makes you feel inspired and relaxed. Each of us has different things that help us to unwind at the end of a long day. Create a vision board for your space and utilize something like Pinterest to give you an idea of how you want to make it unique. The more it feels like you, the more at home you will feel.
7 – Utilize A Bookshelf

Utilize a bookshelf for your own personal library, or to host other decorations. Books are a cozy decoration, and they're perfect for when you want to sit back and relax with a cup of tea. To make your bookshelf more relaxing, you can create a reading nook. Simply place a chair, blanket, and pillow near your bookshelf. This will be the perfect place for you to enjoy during the colder months!
8 – Get A Welcome Mat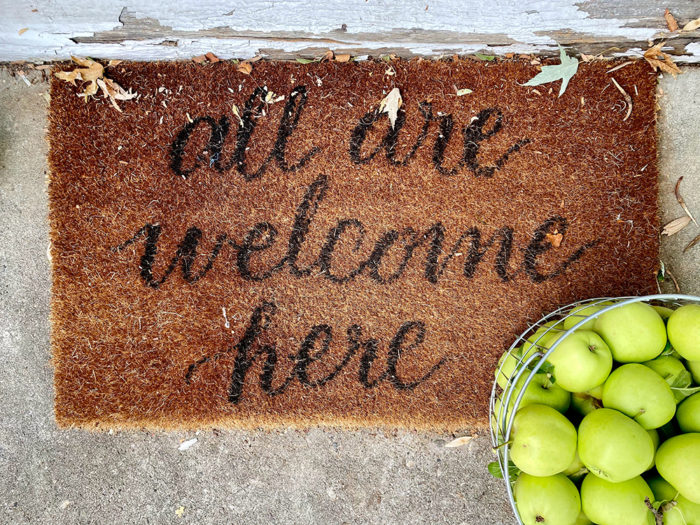 A welcome mat is the first thing that you will see when you get home. It can represent that you're now in your own safe space where you can relax and be yourself. Get a welcome mat that you love. One that will set the tone for you every time that you come through your door. Start your time at home off right!
9 – Change The Scent

The scent of our apartment can easily change the way that we feel. Certain smells trigger feelings of warmth and relaxation. During the holiday months, it can feel amazing for our apartment to smell like Christmas! The best part about choosing your apartment's scent is that you get to choose the scent that works best for you. Discover a candle that you love, or use a diffuser with essential oils to add persistent feelings to your space. A delicious smell can definitely make your apartment cozy.
Categorised in: Apartment Living
This post was written by Isabella Housel