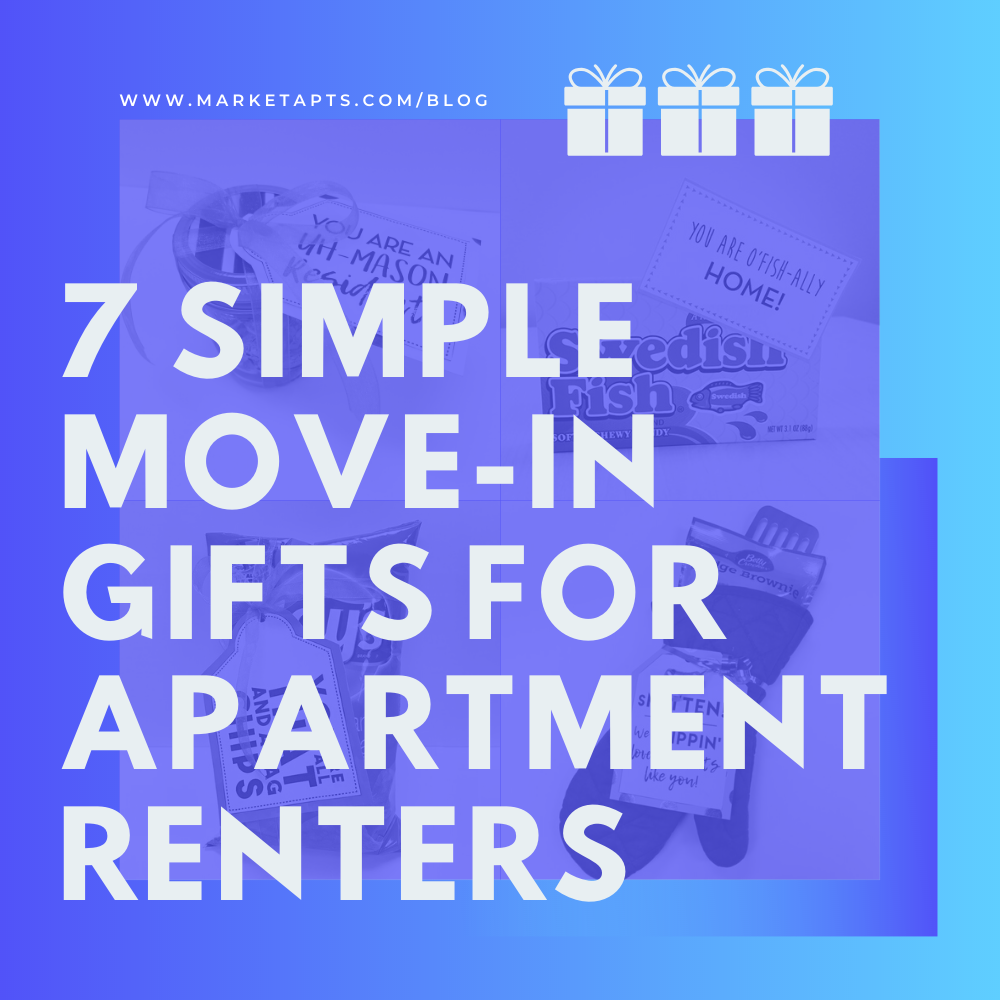 March 26, 2018 3:23 pm
Leave your thoughts
Last Modified: January 21, 2020 1:18 pm
Reading Time:
4
minutes
Updated January 21, 2020
If you're looking for simple move-in gifts, and ways to welcome your new residents, you've come to the right place! We truly know the importance of keeping your renters happy. Retaining good residents is cheaper, easier, and much faster than finding new ones. A first step in resident retention is providing your residents with a move-in gift. A move-in gift is a simple way to welcome your residents into your community. It may seem like something small, but it has the power to go a long way. It also immediately lets the resident know that you care for them. Establishing a positive relationship between residents, and property management is extremely important. For more updated apartment marketing ideas read our aritlce The Top 10 Best Apartment Marketing Ideas for 2020. 
We've come up with our top 7 simple move-in gifts for apartment renters. To download any of these resident labels for free, simply fill out the form below, with the tag that you would like. We will send them your way!
#1: "You are all that and a bag of chips"
What you need: Label and any bag of chips.
Cost: $1-$5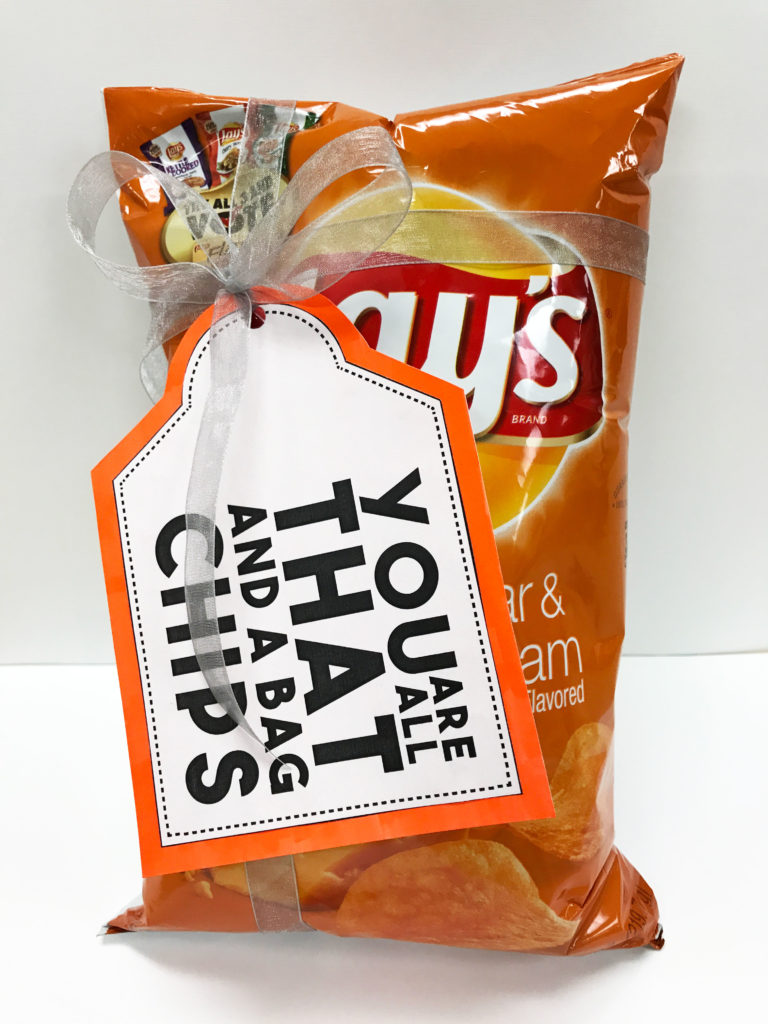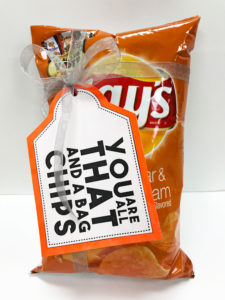 It's simple and cheap, but gives your apartment renters a snack they'll enjoy. Adding a little note letting our renters know they're appreciated goes a long way.
#2: "You are an uh-mason resident"

 
What you need: Mason jar, Candy, and Label
Cost: Under $5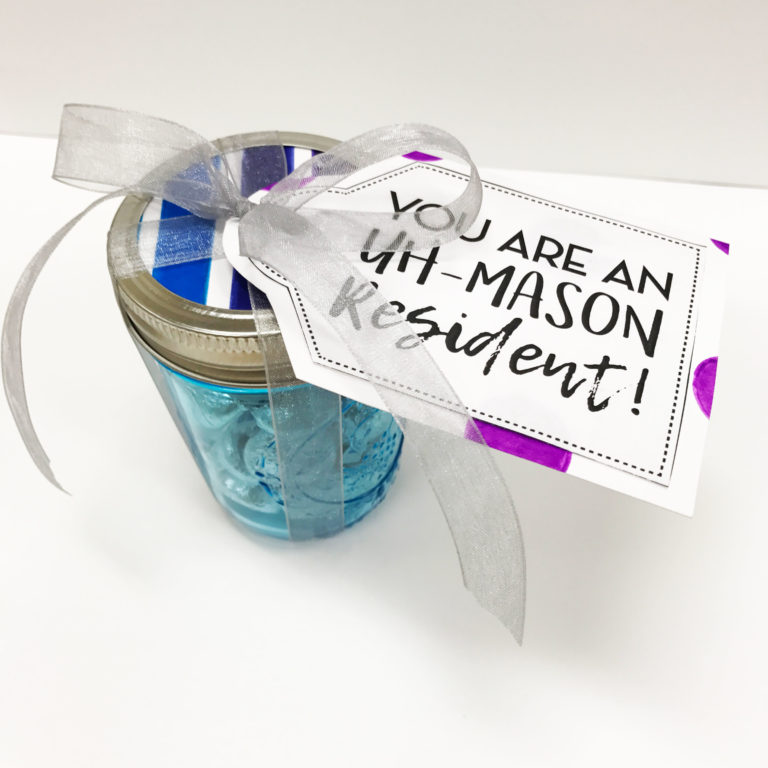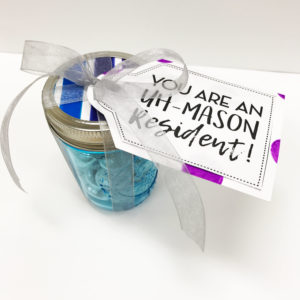 Of course you can put whatever you want inside the mason jar, but candy is something that most people enjoy eating.
#3: "Peeps For My Peeps"
What you need: Label and a package of peeps
Cost: $3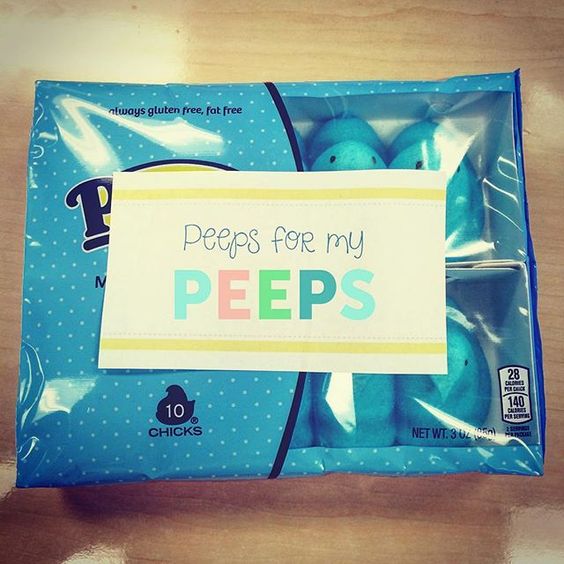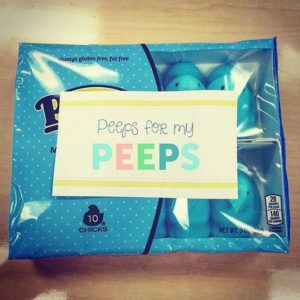 Peeps are a fun gift around holidays like Easter and Halloween. Adding a cute note makes all the difference when it comes to move-in gifts, so don't forget the finishing touch!
#4: "We're Smitten: We flippin' love residents like you" 
What you need: Brownie mix (or mix of any kind), spatula, oven mitt, label
Cost: $5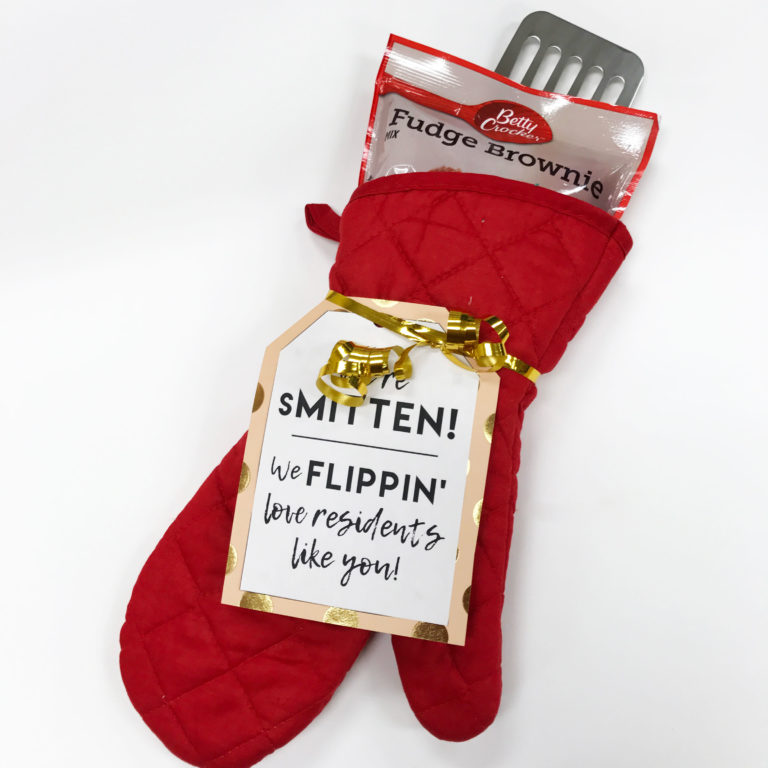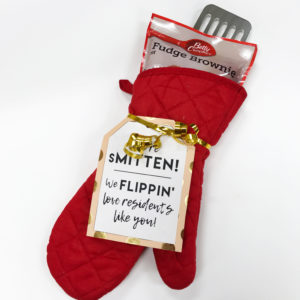 This move-in gift for apartment renters is one of the most useful. Who doesn't need an oven mitt and spatuala?
#5: "Welcome to the Neighborhood" 
What you need: Label, Spaghetti, Tongs, Parmesan, and Dish Towel
Cost: $10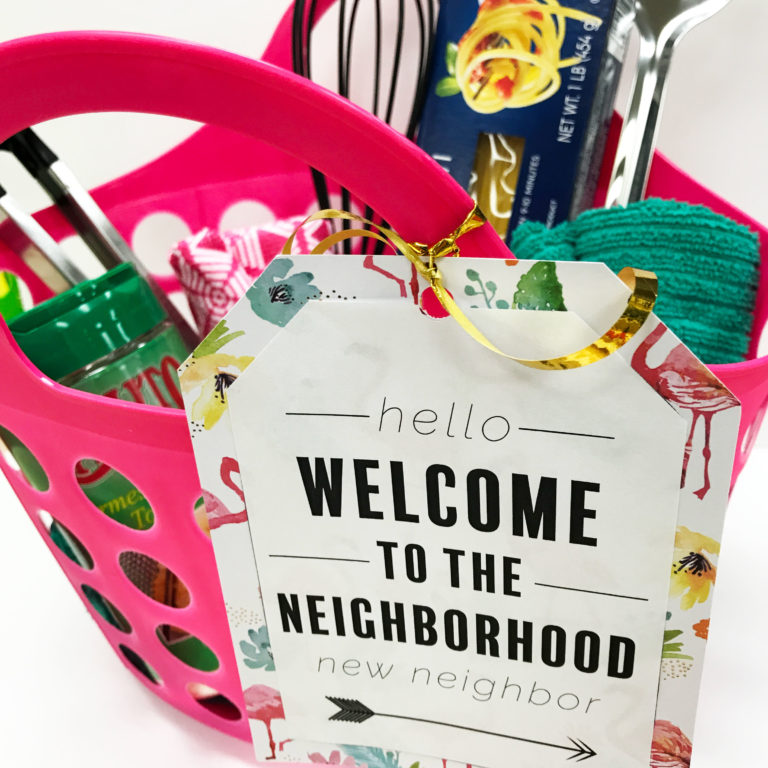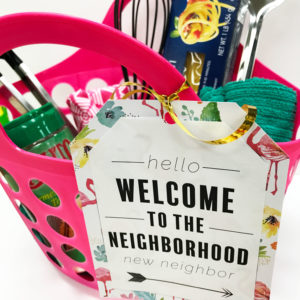 This gift basket has a spaghetti dinner theme going on, but you can add whatever type of dish you like. Throw in some dish towels or napkins and you have the perfect move-in gifts for apartment renters. Cleaning supplies is another fun idea to put together. Nobody likes spending money on cleaning supplies, but we still have to do it. You can't go wrong with household items and food. Move-in gifts for apartment renters don't have to be fancy. Think of every day items you use, and include a label / hang tag with a special note. We promise it will be appreciated.
#6: Home Sweet Home Doorhangers
What you need: Door hangers
Cost: FREE!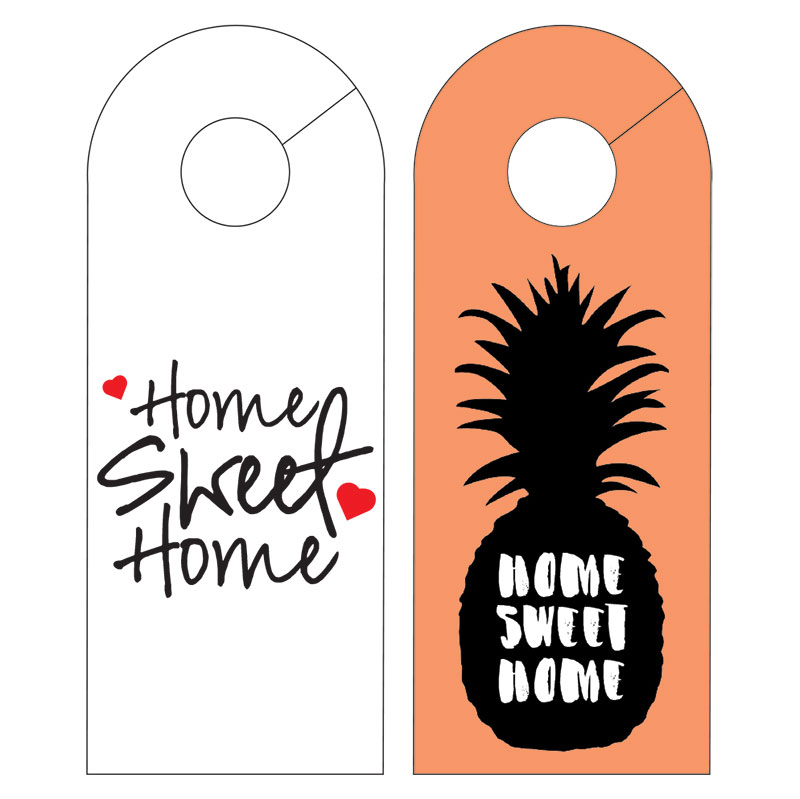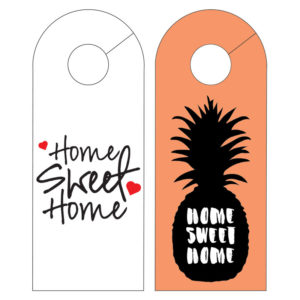 Door hangers are just fun! Why not add some to your move-in gifts for apartment renters?
#7: "You are O'Fish-ally home!" 
What you need: O'Fish-al label, box of Swedish Fish
Cost: $1-$2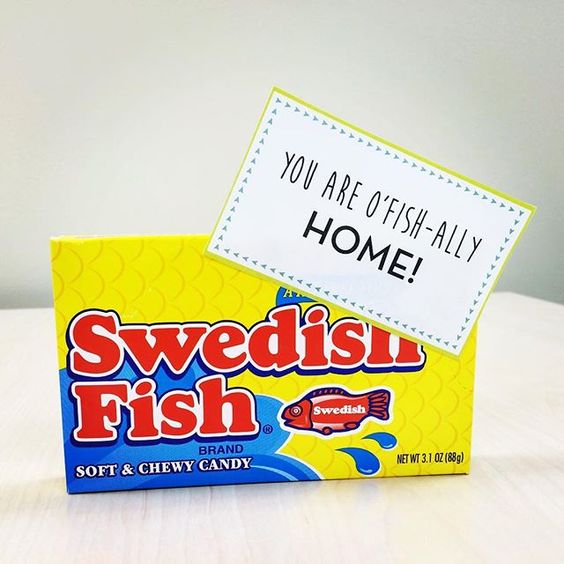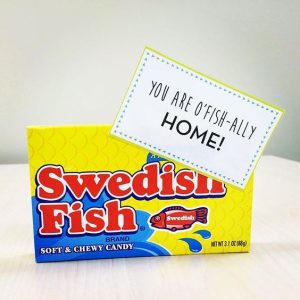 Click on any of the labels to download, or email us with your information, and we'll send one right to you!

There are so many great ideas for move-in gifts for apartment renters on Pinterest! Chek out our Resident Retention board for more ideas.

Find out how to take your apartment marketing to the next level. Become apart of Market Apartments new strategy Smart Marketing. 

Tags: apartment gifts, apartment marketing, for property managers, marketing apartments, property management, resident move-in gifts, resident retention, resident satisfaction


Categorised in: Apartment Marketing, For Property Managers, Resident Retention

This post was written by Market Apartments