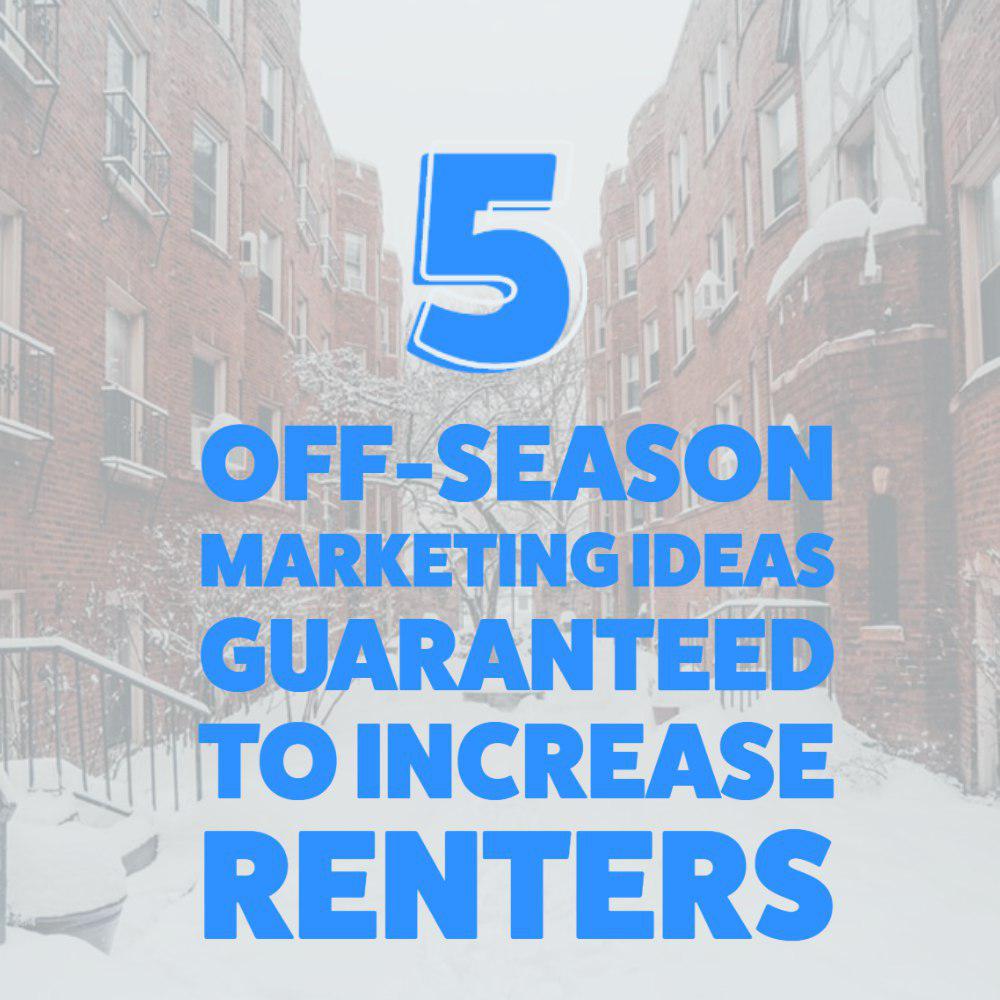 November 6, 2019 9:48 am
4 Comments
Last Modified: August 10, 2022 9:27 pm
Reading Time:
5
minutes
The weather is changing, and it's time to increase potential resident leads! It's inevitable that marketing tips and tricks need to change throughout the seasons. Certainly, specific times of the year call for greater attention to detail, and a greater need to fill occupancy. Traditionally, most renters move in the spring and summer. It is now the time of the year to try creative multifamily marketing ideas, to avoid potential vacancy issues, and to increase renters.
Let's talk about marketing ideas that are guaranteed to increase renters, especially during the off-season.
At Market Apartments, we've compiled a combination of ideas for you. Firstly, these ideas will help you maintain resident satisfaction and increase leads. Secondly, these off-season marketing ideas can help you maintain occupancy. Lastly, you'll be able to see a major improvement in your multifamily marketing.
Here are simple leasing ideas to increase renters this off-season!
1. Improve Apartment SEO

Essentially, Apartment SEO is a method used to allow users to easily find your website. Generally, more website traffic leads to greater leases. SEO can often seem confusing, or like a daunting task. However, it can actually be very simple. Through a variety of SEO tools, it is easy to see how your website ranks among search engines.
By using Market Apartments Audit tool you're able to analyze where your current website is, and see where it can improve.

Overall, SEO is influenced by the content on your website. In other words, apartment SEO helps your apartment website thrive and allows it to appear on search engine result pages. Therefore, the more your apartment comes up on search engines, the quicker the prospects will be able to sign a lease.
2. Focus on PPC (Pay-Per-Click)

Digital marketing strategies are constantly flooding the internet world. Therefore, gaining more clicks is essential to getting more leads. Apartment Marketing PPC (Pay-per-click) is a cost-efficient way to put your properties at the top of a search engine result page.
Through appearing at the top of Google, Yahoo, and Bing, you are guaranteeing a greater amount of leads. This type of marketing enables you to target the right audience and build trust with search engines. Consequently, this is a strong marketing strategy to boost brand awareness and generate leads.
3. Monitor Potential Exposure
Monitoring potential exposure is a very important marketing strategy. In particular, this strategy allows you to focus on maximizing future rental occupancy rates and minimizing vacancies. Therefore, by calculating your current, and future exposure, it becomes clear which units are most likely to become vacant. Most importantly, monitoring exposure can help you avoid potential NOI issues.
Additionally, this analysis gives you a headstart to begin advertising. Which in turn, makes the process more effective. Likewise, you're able to focus your advertising on the specific units that are becoming vacant. Focusing on monitoring potential exposure in the first place, can help you find where the need is for new creative marketing ideas.
4. Include Virtual Tours & 3D Renderings

During these next few months, the weather can take a huge shift, and get extremely cold. It is sometimes difficult for potential residents to have the energy, and desire to drive for an in-person apartment tour. A virtual tour or 3D Rendering can give the prospect exactly what they're looking for, from the comfort of their own home. When it comes to long term commitments, this is a trusted way to turn leads into leases. Virtual tours and 3D Renderings give prospects the opportunity to be fully immersed in their upcoming home, and it gives them the confidence to make a decision.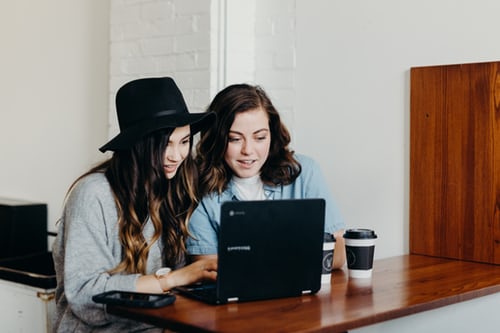 In the world we live in today, it is essential to have things at the click of a button. Evaluate if your website needs new or updated virtual tours. Give your prospects the convenience of being able to access their new home on their laptops. Let them envision themselves sitting at the kitchen table, and living life within your apartment community.
5. Plan Resident Events

Hosting resident events is a brilliant way to help your residents feel apart of a community. This can help foster trust, and residents will be more likely to come to you with questions. These events are a great opportunity to make your current residents happy. Current residents can invite their friends and family. Their family and friends can turn into prospects.

If you aren't hosting resident events, now is the time to start!

Here are two resident event ideas we love for the colder months.

1- Hot Chocolate Bar

A hot chocolate bar is a simple, and cozy way to enjoy the colder weather. The prep is simple, and it is completely age and family-friendly! Send out invitations to encourage residents to stop by and grab a warm cup of cocoa. Play some music in the background, and allow your residents to mix, and mingle. Enjoy a perfect resident event!

Things Needed: Hot Chocolate, Hot Milk, Thermos/Coffee Dispensers, Toppings, Paper Cups/Mugs, Stirring Sticks.

2 – Movie Night

Host a cozy, and fun movie night. Choose a movie that best suits your apartment community, and play it in your clubhouse. Provide a simple treat. Encourage residents to bring blankets, and enjoy the show. You could play a holiday movie or a family favorite!
Things Needed: Movie, Blankets, Projector/TV Screen, Chairs, Treats
Off-Season Marketing Ideas To Increase Renters

Regardless of what season it is, search marketing for apartments has never been easier. Now is the time to re-evaluate your property's marketing plan. Make changes that will continue to guarantee renters throughout the entire year. It is crucial to explore creative marketing ideas, for each season. Review marketing ideas for apartment lease-ups, or multifamily apartment marketing through Market Apartments.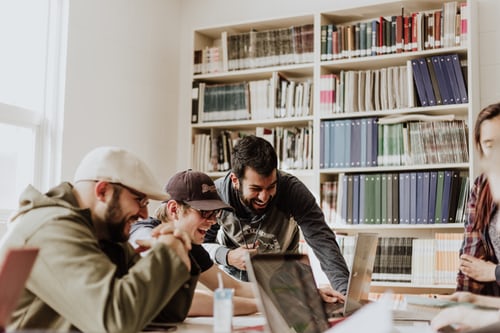 Most importantly, turn your property's off-season into the best season. Follow these five off-season marketing ideas to increase renters this time around. Let's get to work!
Categorised in: Apartment Marketing, For Property Managers
This post was written by Isabella Housel