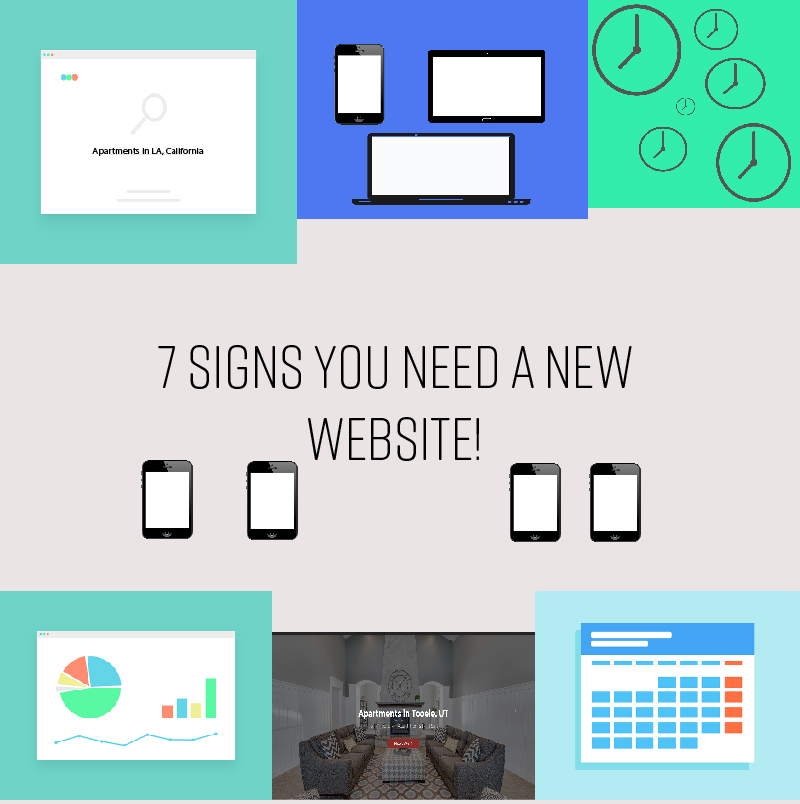 April 9, 2018 10:02 am
Leave your thoughts
Last Modified: August 10, 2022 8:54 am
Reading Time:
3
minutes
Your website is quite likely the first place your new residents will see you, and first impressions matter! Especially on the web. If potential residents find your website dated or difficult to use, they're not going to stick around to let you change their mind. It's important, therefore, to recognize the 7 signs your apartment needs a new or upgraded website design:
Is your Website Responsive?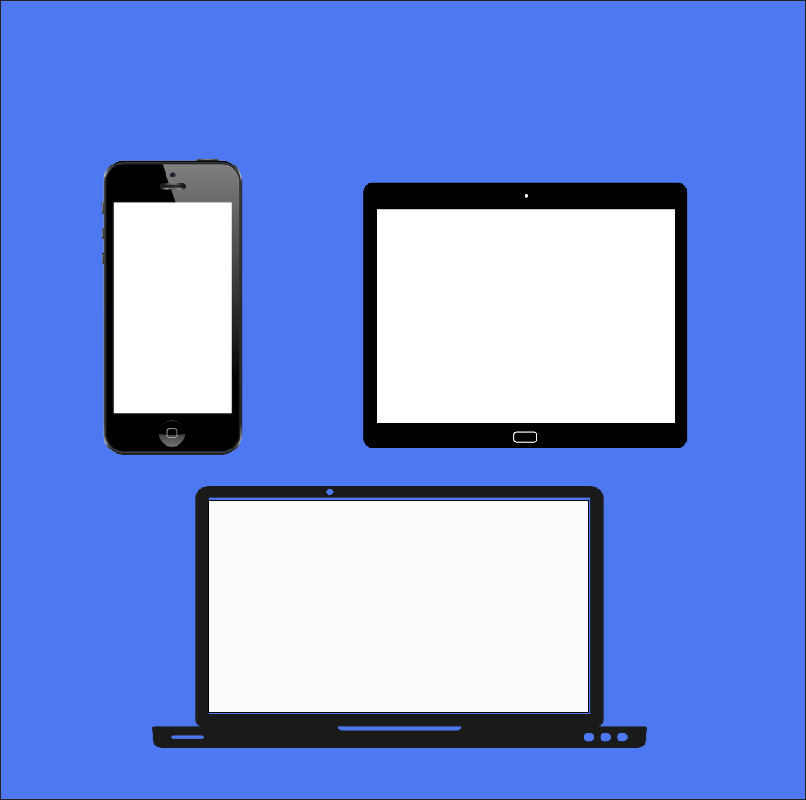 In other words, does your website respond to different types of screens: mobile, tablet, desktop, etc. Does it shrink or enlarge the photos for you, depending on screen size? Can all the text fit inside the screen of your mobile phone?
If not, it's time to upgrade your site!
Does your Website Load in under 3 Seconds?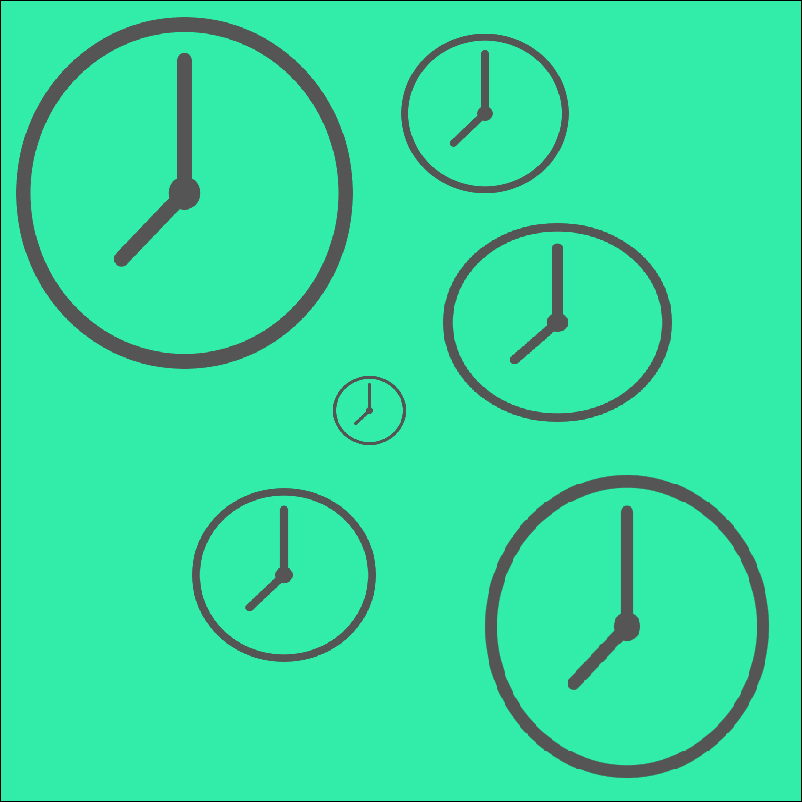 Studies have shown us that users will leave your website if it takes longer than 3 seconds to load, especially on mobile platforms. You might be figuring, my website loads in just 5 seconds! That's great! But the truth is, your speed needs to be half that in order for people to stay, particularly if the traffic is coming from a cellphone or tablet. If your website takes a while to load, it's time to upgrade.
Has your Website been Updated in the last 5 years? 
Ideally, your website is being updated much more than that (every year at least), but we put the absolute cutoff at 5 years. If your website has not been update din 5 years, potential residents will notice! Here's your sign: it's time to upgrade!
Are you Ranking Well?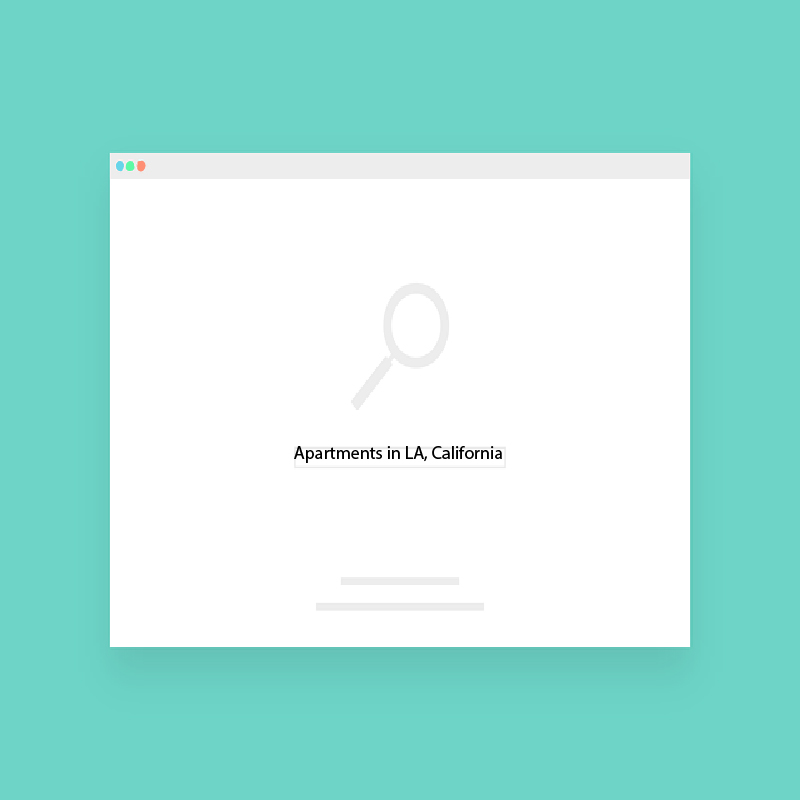 By well, we really mean on the first page of Google searches. If you've noticed that your website consistently ranks on the 2nd or 3rd page (or worse), your website needs a makeover! There's no reason your apartment website can't rank well, depending on the keyword, and keep your apartment property full on occupancy.
If you think your apartment website can do better, it likely can! But first, it needs a push in the right direction. Upgrade your title tags, look at your online listings, and switch around your SEO. And speaking of SEO…
Has your SEO been updated recently? 
Did you know that Google algorithms (for figuring out search rankings) change constantly? If your SEO has not changed in the past year, it's time for an upgrade!
Are your Photos Recent?
A recent study found that users were more likely to stay on a website that they found beautiful than one they found informational. What does this mean for your apartment website? It means that your apartment photos should be up to date, and stunning! If your photos could use an upgrade, your users might not stick around on your website for very long! Choose photos with natural light, well-staged furniture, and simple layouts.
Bonus Sign that you need a new website: You want one!
If you googled these signs hoping to find a "Yes" answer to the question, "Do I need a new website?", then look no further for more signs. If you want a new apartment website, that's enough to make an upgrade or a change!
We'd love to help. If you're feeling overwhelmed and hoping to find a marketing team that works with your property, then visit Market Apartments, and ask for a free consultation or for our portfolio.
If you liked this article and want to receive updates like this one on a weekly basis, submit your information below to get on our Subscriber List. We promise to only send you the most relevant, interesting, and fun apartment information:


Categorised in: Apartment Marketing, For Property Managers
This post was written by Market Apartments