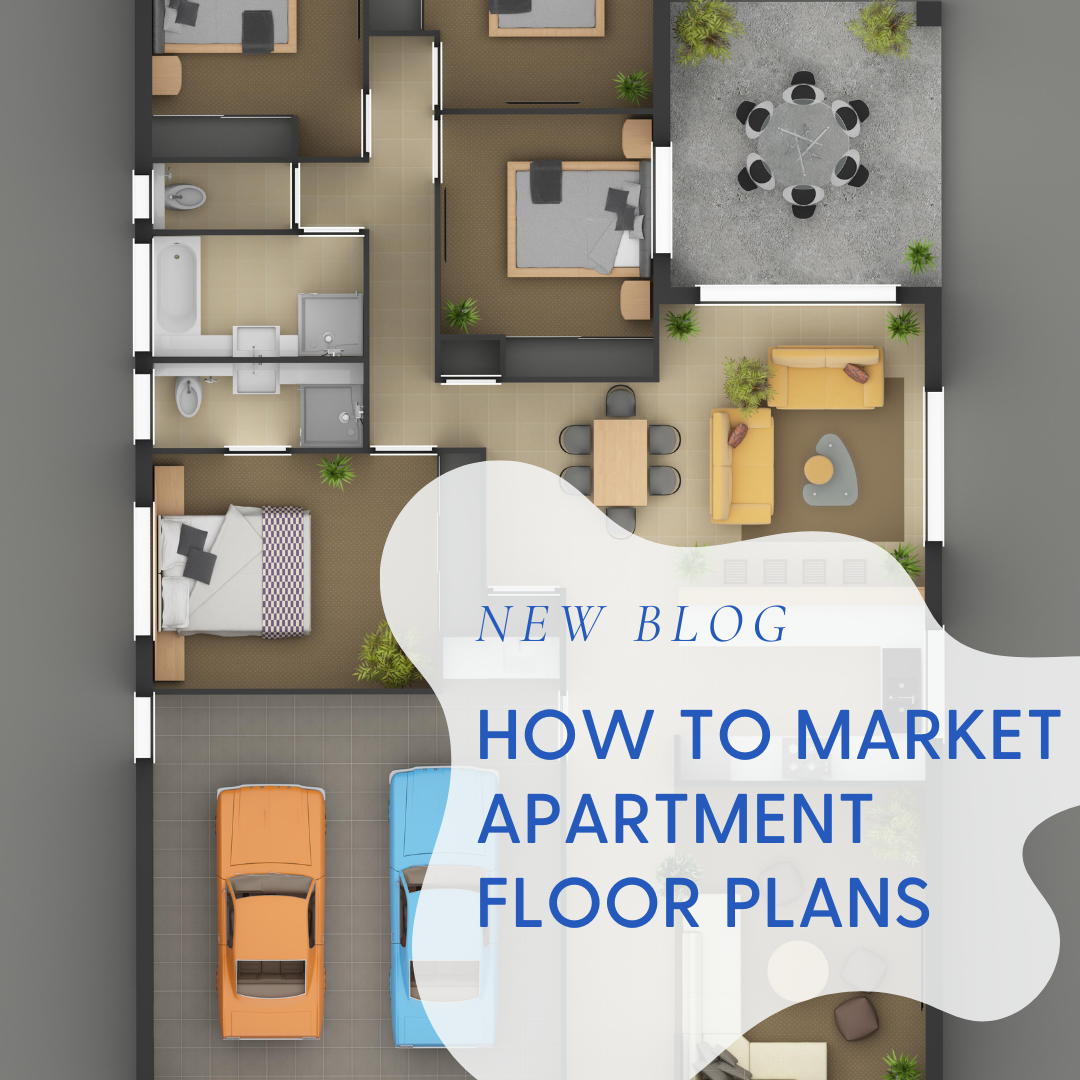 March 8, 2023 9:00 am
Leave your thoughts
Last Modified: November 10, 2023 11:54 am
Reading Time:
7
minutes
Learn how to market your apartment floor plans and showcase your community in the best way possible! The goal is to capture potential renters' attention and showcase the features that make your apartment floor plans stand out.

Discover ways you can market your floor plans and 3D walkthroughs. The right floor plans help to show the full layout of an apartment. The visible details make it easier for potential renters to understand how an apartment looks. Both floor plans and 3D walkthroughs give prospects the opportunity to get a feel for the apartment space. During the leasing experience, it's essential for renters to be confident in the floor plan they select.

Be sure to market your floor plans across all marketing channels! You can share your floor plans on your apartment website, social media accounts, and apartment listing sites. Floor plans are one of the most versatile tools when it comes to apartment marketing. The right floor plan marketing will bring more traffic and growth to your community!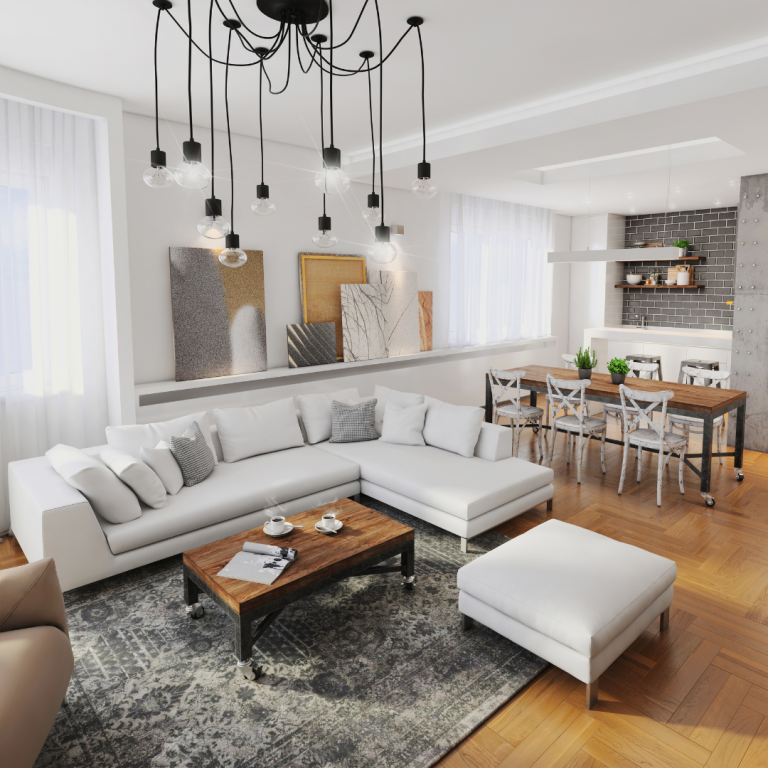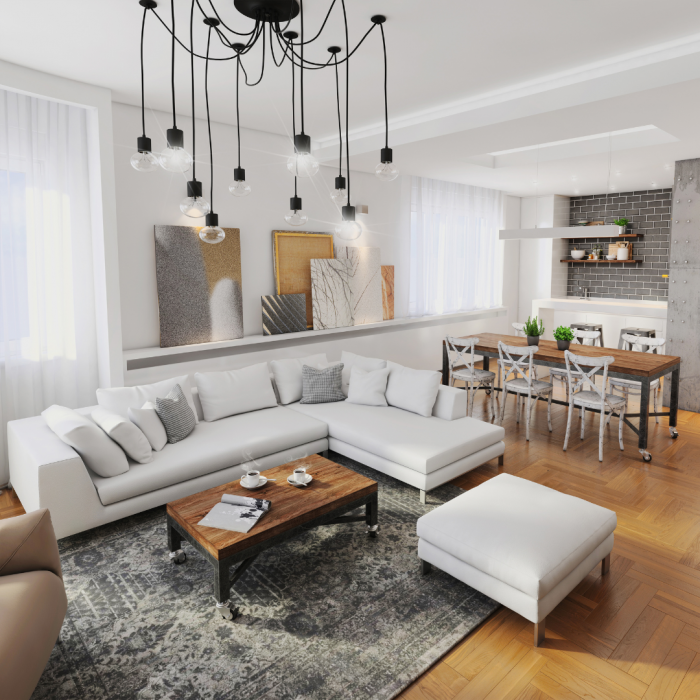 Finally, market your apartment floor plans through print media such as brochures or flyers. Design these materials to be attractive, informative, and shareable. Include an actionable call-to-action in these materials to encourage potential renters to contact you directly and schedule a viewing. You can also use printed floor plans during property tours.

By following these tips, you'll be able to effectively market your apartment floor plans and capture potential renters' attention. Creating visual marketing material, offering virtual tours, and advertising your floor plans on all digital channels will take your property to the next level!

Floor Plans vs. 3D Walkthrough

Floor plans are diagrams that show the layout of an apartment. They are sometimes very simple or can be more complex with specific details and floor measurements. Although, floor plans are less detailed than a 3D walkthrough they still offer a great overview of the space.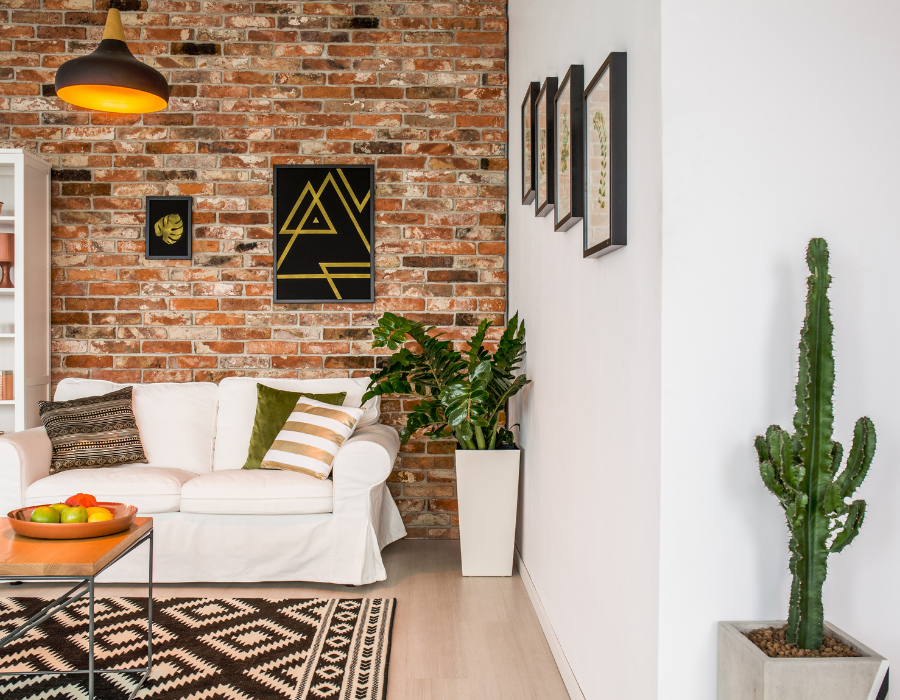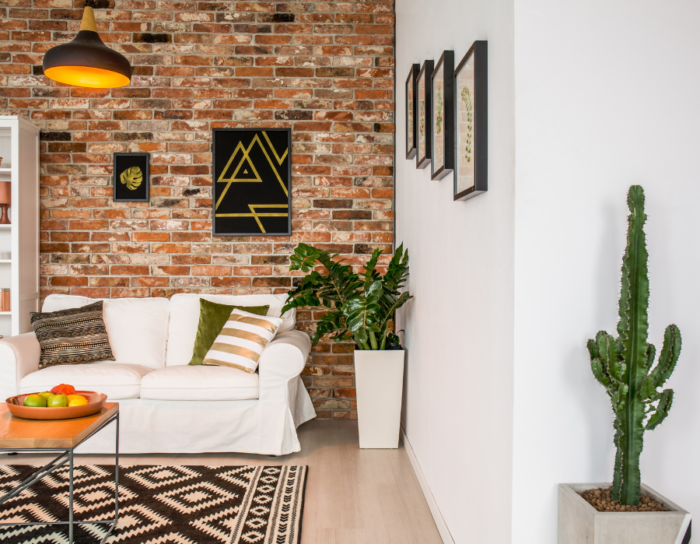 3D walkthroughs allow users to view a 3-dimensional model of an apartment. It is a more interactive experience that helps renters to see the space more clearly. This may include ideal furniture placement, textures, and apartment details. This can be a great tool for anyone who really wants more details before making a decision. Overall, both floor plans and 3D walkthroughs can be beneficial to your prospects. Both provide value to the leasing experience and help you to accurately market your community.

Floor Plans Vs. Virtual Tours

Floor plans and virtual tours have a similar purpose but are completely different when it comes to apartment marketing. They are both ways to showcase a property to potential renters or buyers. Learn the differences between the two below:

Format: Floor plans are a two-dimensional visual of a property's layout, while virtual tours are three-dimensional, interactive experiences that act as a walk-through of the property.
Detail: Floor plans provide basic information about the layout, including the size and dimensions of each room. Virtual tours give viewers more of the property.
Engagement: Apartment virtual tours can be more capturing than floor plans, as they allow viewers to explore the property at their own pace and feel as if they are actually there. Floor plans are less interactive and require viewers to use their imagination to visualize the space.
Cost: Floor plans are typically less expensive to produce than virtual tours, as they do not require specialized equipment or software. However, both will require working with an apartment marketing agency.
Accessibility: Floor plans can be accessed and viewed easily from a computer or mobile device, while virtual tours may require more bandwidth for loading and may not be accessible to everyone.
Digital Vs. Printed Floor Plans

Digital floor plans and printed floor plans are two different formats for presenting the same information about a building's layout. Consider the below information when marketing digital and printed floor plans.
Format: Digital floor plans are created and stored in a digital format (such as PDF, PNG, or JPEG files), while printed floor plans are physical copies printed on paper. Both serve different purposes, so review your leasing goals and determine which one is the best approach.

Access: Digital floor plans can be easily accessed and shared via email, websites, or online platforms, while printed floor plans require physical distribution.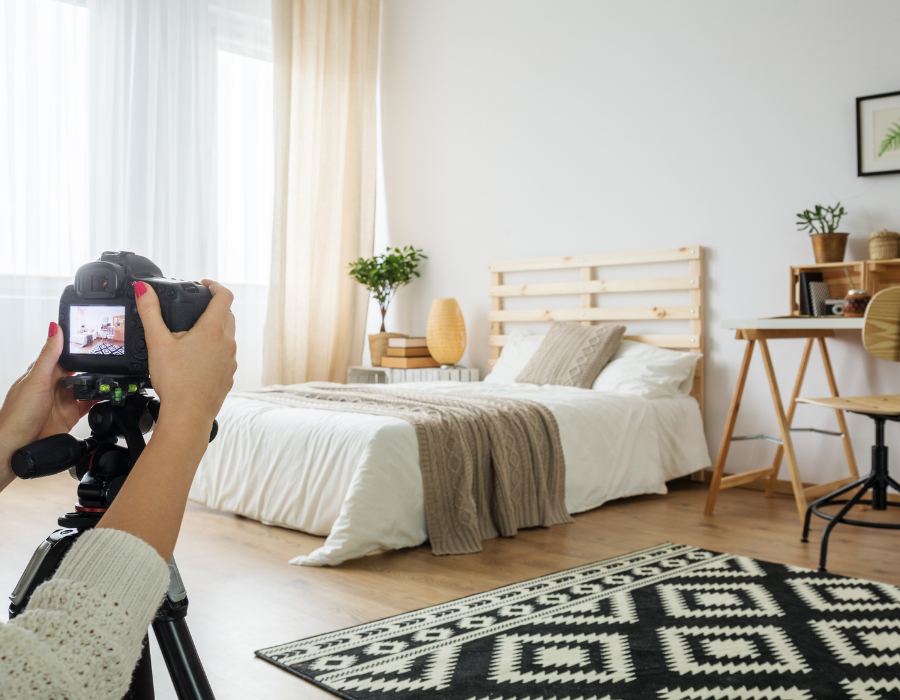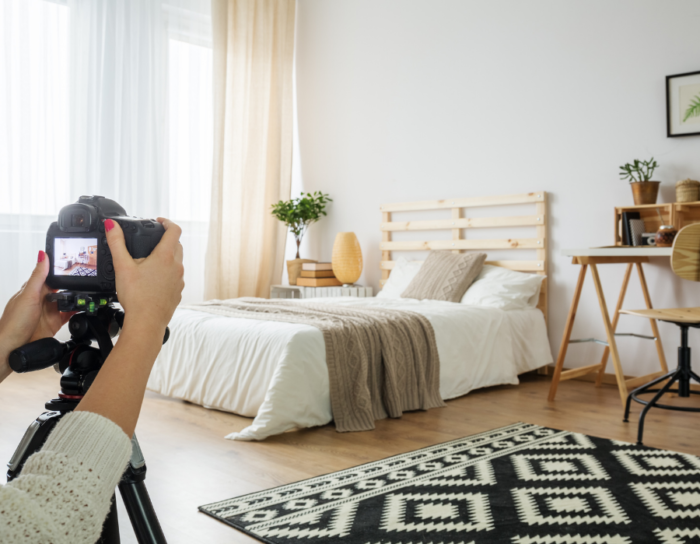 Editing: Digital floor plans can be easily adjusted and you can make changes if needed. You may need to regularly update the floor plans on your website. Printed floor plans require manual changes and reprinting, and can be more work and money in the long run.

Interactivity: Digital floor plans can be more interactive, allowing users to zoom in and out, switch between 2D and 3D views, and add annotations or comments. Printed floor plans are static and do not offer these features.

Cost: Printed floor plans require printing and distribution costs, while digital floor plans can be created at a much lower cost. It's essential to continually analyze your apartment marketing budget for the right approach.

Overall, digital floor plans offer greater flexibility, interactivity, and ease of access, while printed floor plans may be preferred for situations where a physical copy is needed or for those who prefer the traditional format.
Create Visual Apartment Marketing Material

Create better apartment marketing by putting visuals first! Take nice, vibrant, and clear apartment photos that showcase the best features. Make sure your photos are well-lit and showcase the angles of the unit. You can also add props or furniture in the photos, to make them look even better.

Next, you can use all sorts of creative visuals to really make your apartment marketing stand out. Consider using infographics to show the floor plan, the amenities, and the surrounding area. Use platforms like Canva to design posts and add illustrations and color to your social media content or ads.
Explore using apartment video marketing to give potential renters an overview of the building and its surroundings. Highlight unique apartment amenities and a variety of floor plans. Be creative about what you show off and how. Video marketing is a great way to get your message across quickly and clearly and reach potential tenants. Your future renters will appreciate how thoroughly and clearly you've shown them how great your property is.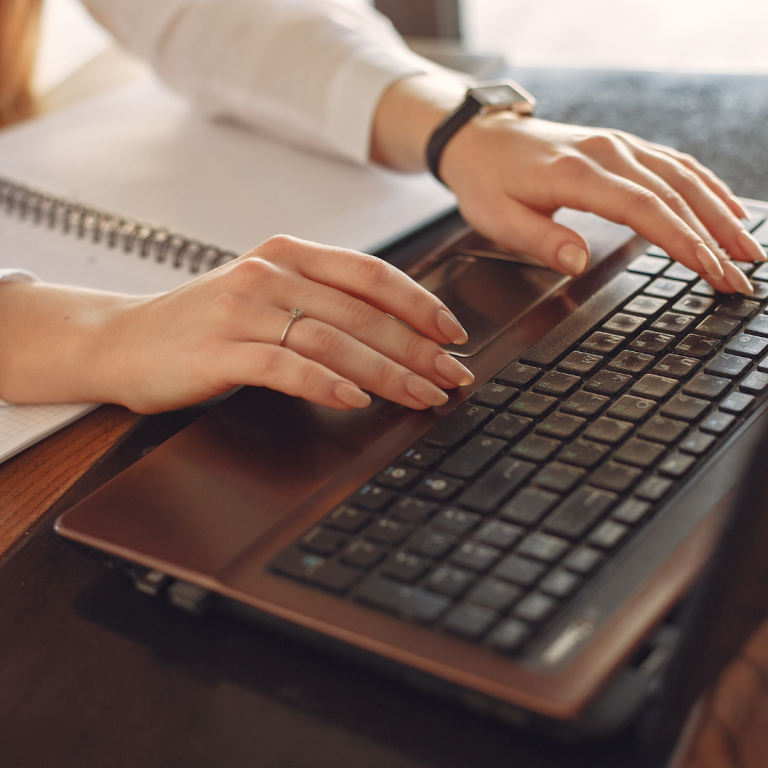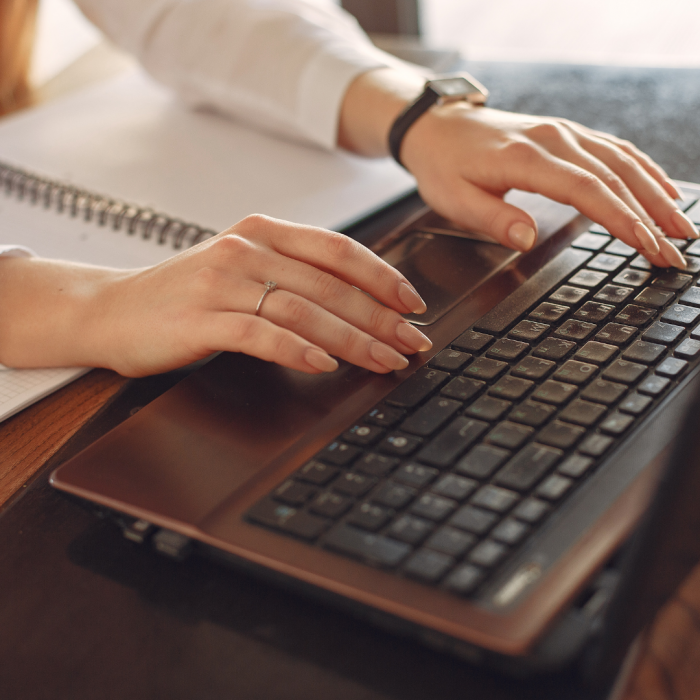 Use social media to share your content and spread the word! Post your floor plans to platforms like Instagram and Facebook to reach potential renters. Instagram apartment marketing can be tricky, but it's an easy way to highlight what your prospective residents really want to see.
Floor plans are a top priority for potential tenants, so make sure you show off your nicely designed layouts on all your social media platforms. You can also share them on apartment rental sites to help increase your visibility.

How To Market Your Digital Apartment Floor Plans

The first step in marketing your floor plans is to make sure they are visible online. Consider using social media, or your property website where potential buyers can take an in-depth look. Additionally, you could create an interactive 3D tour of each unit, giving potential buyers an immersive viewing experience. The goal is to help your prospects experience your property in detail!

Consider using targeted advertising, such as Google Ads or Facebook Ads, to share your floor plans with potential buyers. You can be highly targeted and specific with your ads, targeting buyers in the local area, as well as those interested in the particular features of your available apartments.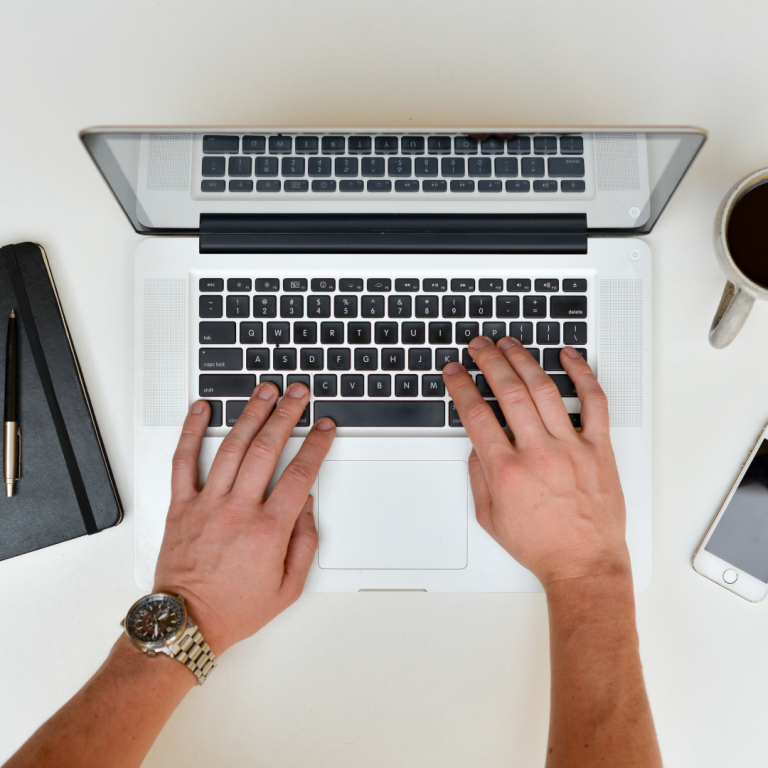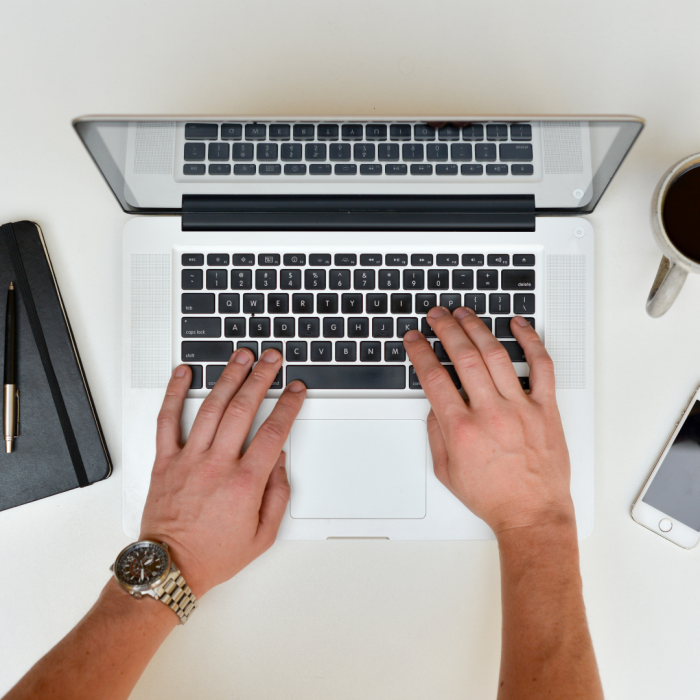 Finally, it's also important to use traditional marketing materials such as flyers and brochures. Include visuals of your digital floor plans along with contact information, allowing potential buyers to reach out for more information. You could also include pictures of the surrounding area, to further entice potential buyers to come and check out your available units in person.

How To Market Your Printed Apartment Floor Plans

Marketing your apartment floor plans can be a great way to showcase your property and attract potential renters or buyers.

Identify your audience: Before you start marketing your printed floor plans, it's important to know who you're targeting. Review the characteristics of your typical renters, such as their age, income, and lifestyle.
Create a marketing plan: Develop a strategy that outlines your goals, target audience, budget, and strategies for promoting your floor plans.
Highlight your property: Use your floor plans to showcase the benefits of your community, such as its spaciousness, design features, or location. Include photos and descriptions of amenities like a pool, fitness center, or rooftop deck.
Partner with local businesses: Reach out to promote your property and distribute your floor plans. Consider working with nearby coffee shops, restaurants, or community centers to display your floor plans or offer them to patrons.
Attend events: Attend local events such as job fairs, college fairs, or real estate expos to promote your property and distribute your floor plans to potential renters or buyers.
Follow up: Check-in with potential renters or buyers who have expressed interest in your property.
Market Your Floor Plans with SEO Tactics
When it comes to marketing property floor plans, SEO can be a highly effective strategy for attracting potential renters and improving conversions. Optimizing a web page for better ranking involves several tactics that can help boost its visibility on search engine results pages.
Firstly, conducting thorough keyword research to identify the most relevant and high-traffic keywords is crucial for optimizing a web page for SEO. In this case, our main keyword would be "apartment floor plans", and it should be included in the page's title, meta description, and throughout the content in a natural and informative way. However, it's important not to overuse keywords, as this can result in a penalty from search engines.
SEO for apartments lets you optimize your website and content with keywords related to your specific floor plans as well, like "luxury studio apartments" or "spacious two-bedroom units." When you incorporate these more detailed keywords into your website's meta tags, headings, and content, you can increase the visibility of your floor plans in search engine results for more searches. Potential tenants will be able to find your apartment community when they search for what they are actually looking for in an apartment floor plan in your area.
The content of a web page needs to be optimized if you want to rank higher in search engine results. User engagement, time on the page, and bounce rates may all be increased with the consumption of useful, relevant content that is of high quality and appealing to the target demographic. Multimedia components like photographs, videos, and infographics could improve user engagement and experience.
Contact apartment marketing experts who can help with your floor plans.
Categorised in: Apartment Marketing
This post was written by Isabella Housel
Isabella Housel is a passionate and versatile professional writer with a deep love for words and a commitment to crafting compelling content that engages, informs, and inspires. With many years of experience in the industry, she has honed her skills across various genres, from creative storytelling to informative articles and technical documentation.